Jess Ribeiro & The Bone Collectors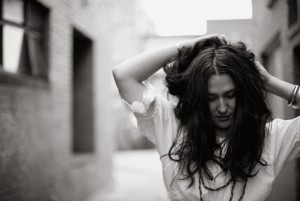 Jess Ribeiro & The Bone Collectors is one of the most exciting artists coming out of Australia in a long time. With an Australian Music Prize nomination for her album My Little River. She is going places. I've seen her life and she a talent to watcj out for. I know she will have a very successful career. So read on and find out why she is so good.
1. Are you surprised how things have gone for you so far?
The world is funny. You have a life crisis and think you're going nowhere,
then win an award and feel good for a day about all the years of touring and working on self management,
think you're going somewhere, then you loose your band and have to start again.
2. How did it feel for you to be nominated for the Australian Music Prize? 
I feel Grateful for the acknowledgment and to be nominated amongst a plethora of great new
and more established well known musicians.
3. What was the inspiration behind My Little River?
The songs were a bunch of unconscious and exaggerated snippets of a certain phase in my life that
I've now moved out of.  Growing up in a small town and then running away from it.
4. How was the recording process different to the ep?
The location  and the season were different, Winter in Country Victoria is very different to the tropical dry season
of Darwin and the recording process for the album was more drawn out than the EP.
5. What has been your favorite show to date?
Headlining at the Alice Springs festival a couple of years ago with an Indigenous band called Minority Son.
The people and the vibe of the place was wild.
6. How did Gaga get involved with your music?
They distribute our music digitally through itunes.
7. How does social networking help you as an artist?
You can gain advice from expanding your relationships with people in the industry,
even if its talking to other muso's about their experiences.
8. How important is connecting with your fans?
It's really important. I hope to get better at it.
9. What is next for yourself?
Working on a new album inbetween a few shows and festivals over summer.
10. Any plans to go overseas and tour?
Yes. European tour in October 2013
11. What does 2013 mean for you and your music?
New musical chapter of life.