De La Cruz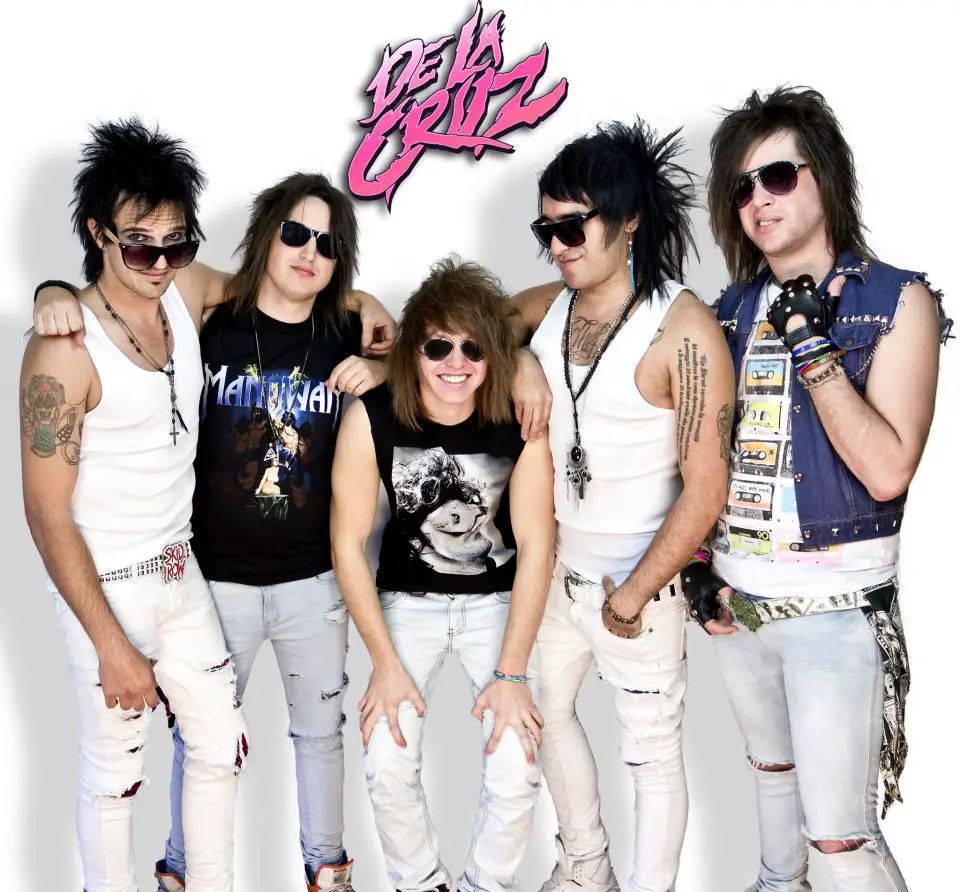 De La Cruz are one of the hottest rock bands in Australia right now, with a deal signed with legendary Italian record label Frontier Records and a tour in America in the works, these guys are going places. I wanted to know more so I asked Casey Jones from the band and this is what he said.
http://www.delacruzofficial.com/
1.Are you surprised how things have gone for you so far?
Very Suprised! Its been amazing all the support we've had! Its really quite interesting how everything's happened for us! Its mostly because we have such dedicated fans!
2.How did Frontiers records get involved with the band?
Frontiers Records contacted us after seeing our full page feature in Classic Rock AOR Magazine. We had a track on the Covermount CD in that issue as well, Lust Fame Money. We spoke to them and we worked out a deal. Its great working with them, they've helped us a lot and we can't wait to let everyone hear the New Album!
3. What does it feel like to be able to play overseas?
Its kinda surreal at the moment, we only just found out a few days ago. Personally I'm super excited but also dreading that 14 hour plane trip! But it's all worth it, we've had so many requests to come to different towns in the USA. At the moment it looks as though we'll be playing around 10 dates in different cities and states, from coast to coast.
4. How did you get involved with Rocklahoma Festival?
We got invited to play there along with 4 other Aussie bands, We're super stoked! It's awesome that Rocklahoma is getting an Aussie Invasion too!
5. How did you get your song on TV show Dexter?
A friend of mine from Hollywood runs a synch company, they do everything from X-men to Victoria secret. He has helped us out in so many ways! We actually didn't know he was pushing our songs until after we found out our song got on Dexter.  Couldn't believe it at first! A few hundred thousand people who had heard our songs turned into to millions and millions overnight.
6. How does it feel to have rock media behind you?
Its so sweet! We love the work the Rock Media do for us. We're still a really small band and it helps get our music out there to more and more people!
7. What will the up coming album be about?
Oh, Street Level, It's about everything, you'll have to get a copy to find that out. Tell me when you know! It's just a really fun album! It's a big progression from our EP.  Our sound has matured, i think its so much stronger than our EP, there's a lot of songs on this album and all of them are different, which i love. I hate when i hear an album from a band and it sounds like the same songs with different lyrics. I couldn't sit through an album like that. This album though has songs for everyone, we didn't intentionally write it like that though, that's just how it turned out.
8. How do you guys warm up for a show?
Usually by carting a 6 tonne orange stack up 6000 stairs, 40,000 drum pieces, a bass head and cab and a load of other stuff. By that time its time for us to suck back some beers and relax before the show. We do it the same way as any other band does here in Australia.
9. What's the bands drink of choice?
Drink of choice, XXXX Gold for sure! Haha, I'll get killed for saying that. But i think thats pretty much the drink thats at all our parties, along with the usual vodka, jager and jack daniels mixtures.
10.Who have you enjoying playing with?
Theres been some amazing bands we've played with over the past year or so, there's literally too many to name. We're really looking forward to playing the Sydney show with White Widdow! Gunna be a killer show!
11. If you put the ultimate festival together who would be on the bill?
Van Halen, Motley Crue, Kiss – those three bands alone would do it!
12. What would be find on your stereo at the moment?
Probably stuff you wouldn't wanna know, we all listen to a diverse range of music, we're growing up in the 21st century so we listen to a lot of the stuff on the radio, dubstep and the usual pop stuff. For Roxxi you'd probably find Whitesnake on his stereo, Rory – Iron Maiden, Lacey – Motley Crue, Grant – The Doors and on my stereo you'll probably find some Ratt or Skrillex.