Sophie Serafino Temptress & Touch Album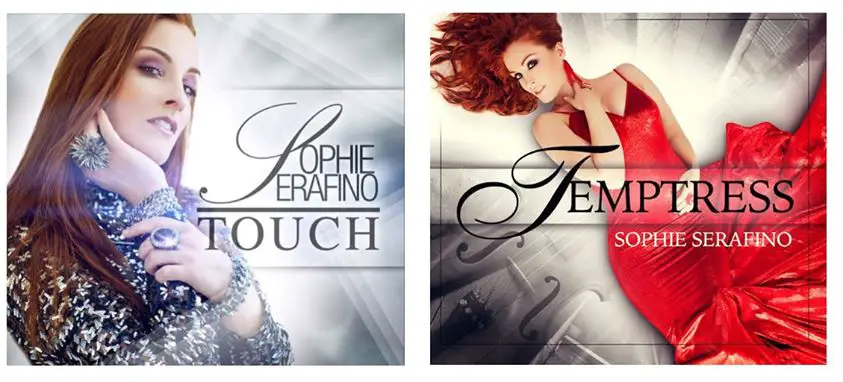 So Sophie Serafino has two new albums on the way. So I've decided to review both of them and give you an overall feel for both of them. Sophie is a violin player and a first class one at that, I have seen her live and she can really play. Temptress is more of the instrumental album that highlights Sophie incredible violin playing and the songwriting and production is first rate. Really shows off her talents as a violin player and also as a songwriter. The songs are collaboration with lot's of different writers but the theme and overall energy just gels together.
Touch shows off Sophie voice and it shines alongside the incredible songwriting, musicianship and production. Songs like Free At Last show off the vocals, songwriting, musicianship and production. I love the electronica vibe and feel to the music. The whole album has a really energetic vibe, almost party and dancy to it. It also has something to say and you can feel it in every note and every word. Both albums offer something unique with Temptress you get a beautiful performed and written instrumental album that shows off her incredible violin playing and Touch shows off her vocals with an energetic electronica dancy sound going which just adds and gets you up and moving. . Sophie is really a special artist, she is the complete package, incredibly beautiful, amazing violin player and great singer. She knows how to draw you in. Without a doubt I highly recommend both these albums as they are unique and special with a talent like Sophe Serafino, these albums will do wonders for her. If you love discovering special and unique talent give these ago you will not be disappointed.