Mar Haze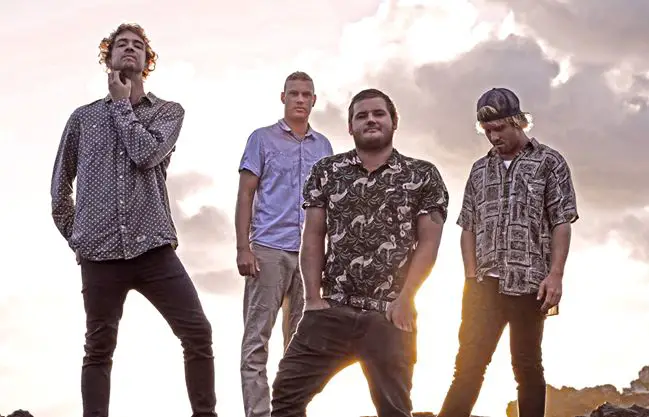 Mar Haze are a good band from Sydney doing good things. Like what I heard so had to find out more.
https://www.facebook.com/MarHazeBand
1. What was the inspiration behind the new song?
Well, our lead singer has quiet a few experiences of girls leaving him. haha
2. What inspires you when writing music?
Events occurring in our lives, girls, surf, our fortune and locking it together with the emotion we are feeling at the time.
3. What buzz do you get from playing live?
Every time we play we feel a buzz, whether its playing to a pub of 5 ppl or a good festival gig. We just love performing our songs to people who appreciate them.
4. Do you have any thing you do before you play live?
A constant cycle called 'keeping the singer off the beers'.
5. Is an album in the works?
We have enough songs for an album, but we are concentrating on singles for the moment.
6. What inspires you when writing music?
Energy that we have from jamming together.
7. What can people expect from your show?
Fun energetic catchy songs, the shock of the oyster farmer lead singer ripping on a trumpet.
8. If you could collaborate with any one who would it be?
Maybe some Australian hip hop artists, Allday, Drapht.
9. If you could have anybody in a video clip who would it be?
Alana Blanchard the pro surfer. Hopefully would remember to say hello and not just grunt in shock..
10. What does the rest of 2014 have in store for you?
Plenty of live shows with a focus more on major cities, a new single and video clip towards the end of 2014.