Highroad No. 28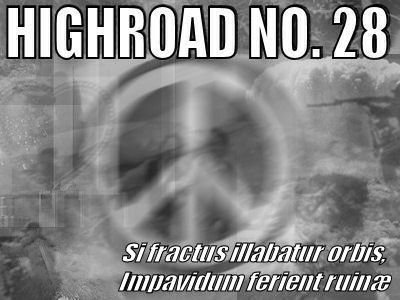 Chris Parke, Interview with Andrew JC of Highroad No. 28…….. November 2012
Highroad No. 28 are a great Sydney band I've interviewed a few times. I wanted to know more about what the front man Andrew has been up to recently so read on.
www.reverbnation.com/highroadno28
1. What have you been up to since we last spoke?
AJC: It's been some time. A lot of work for the new record, "The Will To Endure". There have been some sporadic live shows, but predominately, due to certain unavoidable constraints, I have just been demoing a hell off a lot of material for this new album. I'm pretty happy the way things have gone over the last few years, albeit some more live shows would have been nice.
2. What is in the works at the moment?
AJC: Getting this new record all ready to be released and embarking on live shows ASAP.
3. What inspires you when writing music at the moment?
AJC: Other than specific emotive states (the whole complex of emotions for Highroad No. 28), it's something I can't really articulate in words. I don't think any true artist can properly describe, through language, what actuates their work.
4. Any plans to go overseas to tour?
AJC: Certainly not at the moment.
5. Who have you enjoyed playing with recently?
AJC: Have not played live shows for some time, unfortunately.
6. Why do you think supporting lives shows and venues is important for the scene?
AJC: That's pretty obvious isn't it? More people who see live shows conduces to every aspect of the scene. The more venues open, the more venues stay opened, etc.
7. How does social networking help the band?
AJC: Yes, social networking does help the band, albeit not to the extent that a lot of people would think. I think social networking, in many ways, has hindered artists- true artists- as much as it has helped them.
8. If you could work with anyone who would it be?
AJC: Too numerous to list.
9. If you could have anybody in a video clip who would it be?
AJC: I don't have any desire to have anyone in particular in a video.
10. What is next for the band?
AJC: Live shows ASAP, and the new record. Release date for the latter coming soon.