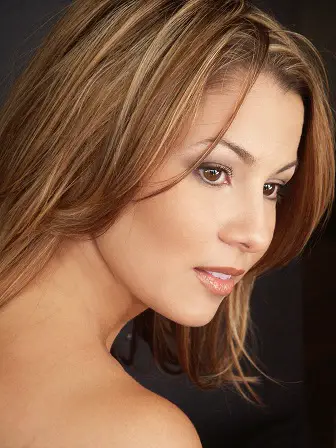 Angelica Fernandez is a model I interviewed a few years back, love the work she had done, so she back modeling again.
So I thought an interview was needed. so read on.
Inteview with Chris 25/4/10
1. Why get back into modeling?
I absolutely love being in front of the camera expressing myself. 1. What major modeling work have you done lately?
I haven't done any MAJOR modeling just yet or that I can at least announce. Although I do have some exciting work coming up that you should def stay tuned for,
2. What has been the highlight from all the modeling you have done?
Being in playboy has been the best so far. I was able to go the mansion and met Kendra, and Hef. I also attended one of their infamous mansion parties.
3. What do want to achieve from the modeling now?
I want to take my modeling a step further from what i before. I feel I didn't take it serious enough and now that I have been given another opportunity at another big shoot coming up I don't want to take it for granted like I have in the past.
4. How do you keep in such great shape?
hahaha. Well i took about 3months off of working out. But i am now working out with a trainer 3 days a week for 1.5 hours plus i have to do about 45min of cardio EVERYDAY. I love working out on my legs.
5. Are you happy with all the stuff you have achieved through modeling?
I am very thankful for everything that i have achieved so far.
6. Who would you most like to work with?
i still want to work with Michael Vincent. i had the opportunity to work w him in Dallas a while back but i caught the flu and couldn't shoot, i was so bummed. boooness
7. What would be the ultimate shoot you would most like to do?
i don't have an "ultimate shoot" i just like being creative and not do the same every day stuff that everyone does. I like variety and things that are captive
8. What else do you apart from modeling?
I have a Bachelors degree in marketing and I'm going back to school in the fall to become a RN.
9. Are you recognized much for the stuff you have done so far?
Actually people still do recognize me in city from the radio interviews and print work with playboy. I actually got an email from someone about 2 weeks ago asking to have me sign my issues. i thought that was pretty awesome
10. Do you hope the Internet will play a part in getting you good modelling work?
I think the Internet is a great way to network. The Internet is also good as far a showing off your portfolio, its fast and efficient versus back when i first started modeling at the age of13 we had to mail our comp cards and ect.
11. What your view on Reality TV and shows like Jersey Shore?
Those shows are actually pretty funny and entertaining. But i'm more of a forensic files, first 48, or 48 hours mystery type of person, those interest me the most.
12. What is next for yourself?
'I'm now 29 and i guess I'll just wait and see and let things happen


13. Was being in PB a huge help for your modeling career?
well i don't know if its the whole "PB" that has me busy now…but since i got back into the modeling scene 1month ago it seems that i have been very busy with photo shoots.
Thanks for your time any last words
thanks for all the love and support