Michelle Ellen Jones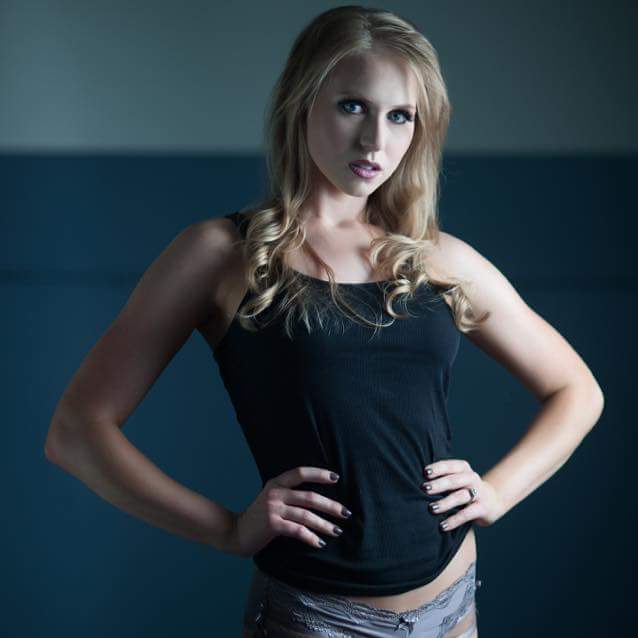 Michelle Ellen Jones is an actor from Houston Texas and a rising one at that. With a number of roles behind her belt, she is doing some good work in her career so far. She also does ballroom dancing and a few other things.  To me she seems like a switched on hard working actor who is going go far in the world of acting. She has been in such movies as Conjoined, Helen Alone, Killing Mr Right, Dawn Of The Crescent Moon and a role in the upcoming movie The Pick-Axe Murders Part III: The Final Chapter.  I'm impressed with what she is doing and plan to keep giving her publicity on this site. Watch out for an interview with her real soon on this site. I also think she is an incredibly beautiful women, just look at she is gorgeous. Just the few reasons why she is my beauty of the week on my site and why I think she is going so far.
Find out more about her here
Last two photos by Rapheal Brown- Digital Icon Photography.
Dear Plastic rock and this is their new song Overwinter and the clip and it's a cracker of a tune and I love it. Great band you should check them out next Friday night at The Workers Club.
Creo are a great band from Sydney doing good stuff this is what they had to say.
1. For someone unfamiliar with your music, how would you describe the Creo sound?
1. We are a rock band that create multi-layered, dynamic guitar music, guided by an infectious rhythm section and coated in catchy, sing-along hooks.
2. Tell us a little bit about your writing process. A peek inside the inner workings of your band if you will?
2. Usually I (Jorjee) will write the initial song in it's most bare form, and then that will be taken into the studio with the rest of the band to arrange.
3. As far as breakout success is concerned, is it all about the strength of a song or does being in the right musical climate at the right time make all the difference?
3. There's always an ounce of luck that comes with it but without the strong song you'll never really get noticed no matter the time and place.
4. How important is social media to you in regards to engaging with an audience?
4. It's vital in todays music climate.  We try keep it updated on a daily basis so we are constantly connecting with our audience.
5. What inspired you to take music more seriously?
5. We're not much good at anything else, and it's the only thing in the world we want to do AND that makes us feel worth while.
6. What's spinning on your playlist atm? Any guilty pleasures?
6. The new Manchester Orchestra album 'Cope' has been on solid rotation in the car the last few weeks.  Andy Hull is a brilliant lyricist/songwriter and the band has a massive sound.  In saying that though my guilty pleasure is anything Bruce Springsteen.  I have two copies of Darkness on the Edge of Town for the sole reason once of them can live in my car.
7. Are you a fan of keeping the album format alive or do you think there's more benefit to release singles or EPs with the influence of streaming platforms arguably shortening attention spans?
7. I definitely appreciate a quality album over an EP.  Sometimes an artist's integrity can be skewed in the direct and succinct nature of an EP or single.  An album allows the artist to clearly express themselves and make a larger statement.
8. When not consumed with all things musical, what do you do to tune out or reset?
8. A solid fishing session with a few beers, followed by a BBQ always does the trick.
9. Your single 'Suay' is doing the rounds right now, what does the immediate future hold?
9. We are currently in the process of demoing up a whole bunch of new material for our next release due out mid 2015.  Till then we will be wooing audiences by touring "Suay" up and down and East Coast.
10. Lastly, Prince or Michael Jackson?
10. Tough one, but I'm more a Prince man.
Yes I've completely done it. I've lasted this long in the web zine/blog game to have done 600 interviews. That is something that is truly incredible.  Their have been times I've just wanted to give it all up, but I'm really having a blast and loving every minute of it. So thank you to all of you out their that have had said yes to an interview.  Let me interview you. To the publicists and managers who also get behind what I do. To a lot of you and probably more like a few some of you have now become friends and people who I will cherish. This has been an incredible journey so far, I love discovering new talent in music and in acting. So I'm not going any way. Here's to more and more interviews.
Manor have a new song yay and it's excellent.  Seriously Manor are a great band worth checking out. Can't wait for the EP and can't wait to see them live again. I love it.