Steph Hannah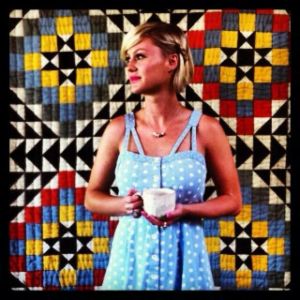 I wanted to give Steph some more love on my site. I think she is an incredibly talented singer songwriter. She can sing and write songs that get you up and dancing as well as being well written,moving and a joy to the ears. She knows how to craft to me the perfect song.
If I keep doing more and more compilation CD's I hope I can have Steph music on everyone of them. She has got something special going on with her music and won't be long until everybody know how amazing Steph Hannah music is.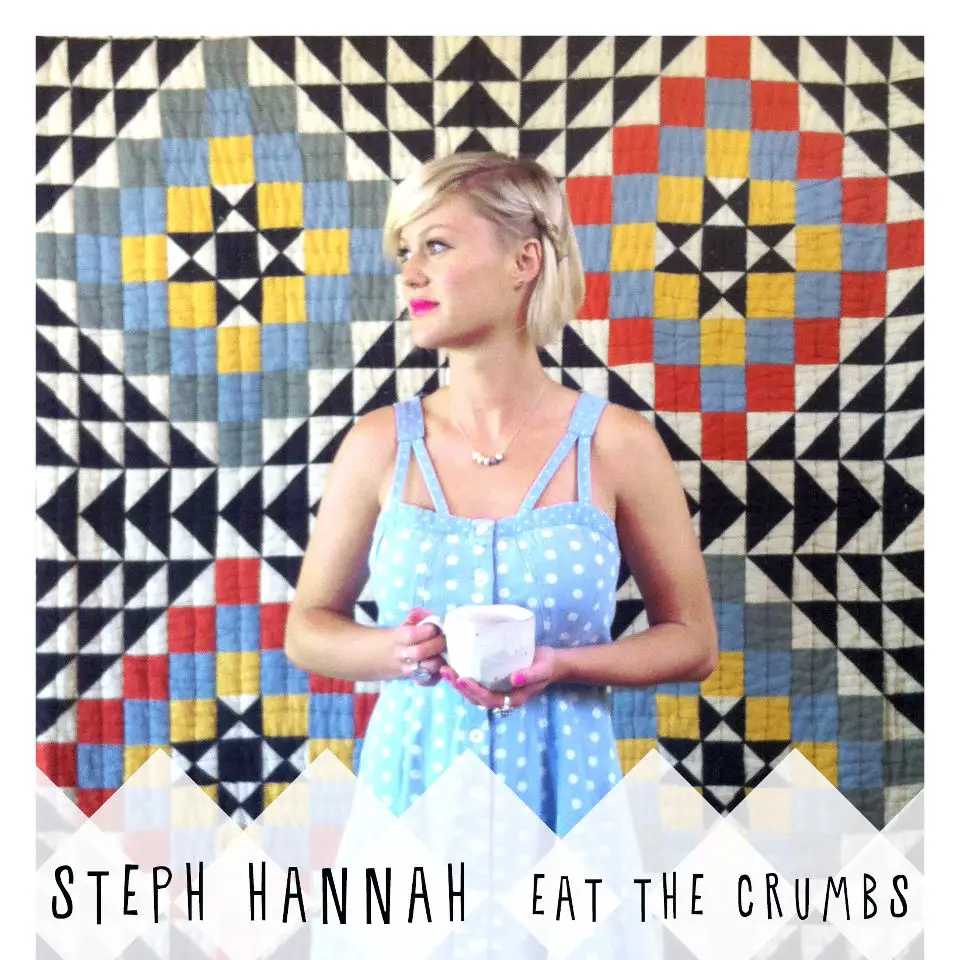 Steph Hannah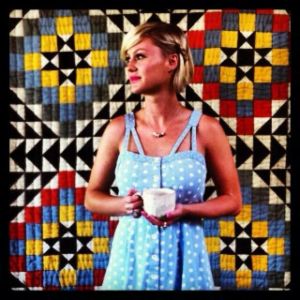 I adore Steph Hannah, I love what she does as a musician that is why she has been on two of my compilation cds and the opening track of my new compilation. This is what she had to say.
https://www.facebook.com/StephHannah.Music
1. Are you happy to the response to your new song and video clip, which you released last year?
The response to Eat the Crumbs has been the best one yet, so I'm really happy with the feedback I've received. It was great that it rose to number 2 on the Triple J Unearthed pop charts and received digital radio play just before I left Australia, and then to follow it with a seven week promo tour in Tokyo, including radio play, was a lot of fun.
2. How do you think moving to London has helped with your music and inspiration for your music?
To be honest, London is quite a challenging place to settle into and it can be rather overwhelming, but moving here has introduced me to some great new contacts and there's a lovely support network of Australians within London. A couple of my favourite gigs this year have been a gig at Australia House on Australia Day, alongside Dame Edna and Human Nature (doesn't get much more Australian than that!), and a set at the Australia New Zealand Literature & Arts Festival at King's College Chapel. London really is a hub of all things creative and all things music, so it's very exciting to be able to be in the centre of it, and be spoiled for choice in all regards.
3. Does songwriting get easier for you now or still the same?
I didn't have a keyboard up until February this year, so it was definitely interesting trying to write songs without that. But, in general, I never really take on a consistent approach when song-writing, so it's much the same I guess.
4. Who would you most like to collaborate with?
There are so many artists I'd love to collaborate with, but one that comes straight to mind would be Sia.
5. Is there any new recordings in the works?
Absolutely! I've just finished a brand newbie called 'Lovely Place', which is up on SoundCloud (it was recorded live at an Open Mic in Kentish Town). I also have a few more on the go at the moment, which are slowly but surely coming together.
6. What does the rest of 2014 entail for you?
That is a good question! I'm planning to continue writing my new material, gigging around town and immersing myself in the music scene over here. Once I've selected my favourite new tunes, I'll hopefully record a new EP and get a band together in London…ideally before I'm kicked out of the country next May.
7. If you could have anybody in a video clip who would it be?
Pharrell Williams, because he's nice to look at and perhaps he could be my love interest…that would be fun.
8. What does it mean to connect with your fans?
It is always really nice when you receive a positive response from someone when they hear your music. It is a particularly amazing feeling when someone from the other side of the world randomly stumbles across your music online and contacts you expressing that your songs have helped them get through something or simply that they enjoy your music. It is the reason you share music.
Darcy Fox – My Own Happy Ending (Self Released)
Darcy Fox has released her new EP My Own Happy Ending and it is a good start to no doubt will be a good career in music. Her style of music is country/pop. The opening song Options is an energetic number that shows of her song writing, vocals and lyrics.  Run Baby, Run has the same vibe to it, energetic with the acoustic guitar like the first song has a big element to the song.  My Own Happy Ending is a country number true and true from the way the song is structured to the way it is performed. It's a well written song with great vocals and lyrics. Didn't I? have a more of a laid back feel with the acoustic guitar and a bit of energetic drum beat. It's well written pop tune. Secret Memory is a laid back number kind of dark haunting edge to the tune. The way the song is structured and performed.  I Wan't Your Love ends the EP well with nicely written catchy tune. This is a good EP, I think she is going to create a path for herself in music. If she keeps playing shows, and keeps writing and writing and collaborating with others, she going to do just fine. She has the talent and this EP showcases that.
Mercury White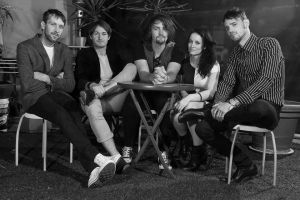 Mercury White are doing good things with a new song out. This is what they had to say.
Friday November 28th  – Musicman Megastore, Bendigo, VIC
Tickets available at door | 18+ only
Friday December 12th  – Ding Dong Lounge, Melbourne, VIC
Tickets available at door | 18+ only
Saturday December 13th  – Spectrum, Sydney, NSW
Tickets available at door | 18+ only
Friday January 9th  – Ric's Bar, Brisbane, QLD
Free entry | 18+ only
Friday January 16th  – Queens of Noise Festival – Musicman Megastore, Bendigo, VIC
Tickets available at door | 18+ only
1. What was the inspiration behind the new song?
Basically stepping away from the general routine of day to day life most of us find ourselves in. Whether it be work or relationships once a pattern is formed its hard to break. I found myself getting comfortable with whats familiar and the song is my intention to break away into the place i really want to be in.
2. What inspires you when writing music?
Who knows….. sounds cliche but i literally have phrases or sentences pop into my head when a peace of music inspires me. I generally just write the song around what ever popped into my head first…. most of the time i don't realise what its about until after I've sat and listened to what I've written about.
3. What buzz do you get from playing live?
Best legal drug in the world! can't explain it….. puts me into another world, one where i can act different and be someone i don't showcase day to day.
4. Do you have any thing you do before you play live?
not really… a few beers and just hang with the band is the usually routine.
5. Is an album in the works?
Yep! been writing a lot and have got some great new material. This is the first time the whole band is writing so getting a very broad array of sounds and styles… should be a very interesting album should we be able to fund it!
6. What inspires you when writing music?
sex, aliens and whiplash
7. What can people expect from your show?
lots of energy and no laptop illusions… everything you hear is being played by actually musicians. Live music is all we have left with the takeover of digital music so we pride ourselves on making it GRAND!
8. If you could collaborate with any one who would it be?
Hans Zimmer would make my mind explode! Also Thom Yorke is a hero of mine.
9. If you could have anybody in a video clip who would it be?
Ricky Gervais…. and it would be a video of him just laughing! A music video of outakes feat Ricky Gervais!
10. What does the rest of 2014 have in store for you?
A Small tour and hopefully more writing towards an album next year….. Generating some exposure outside of melbourne is a goal for 2014.