The Disappointed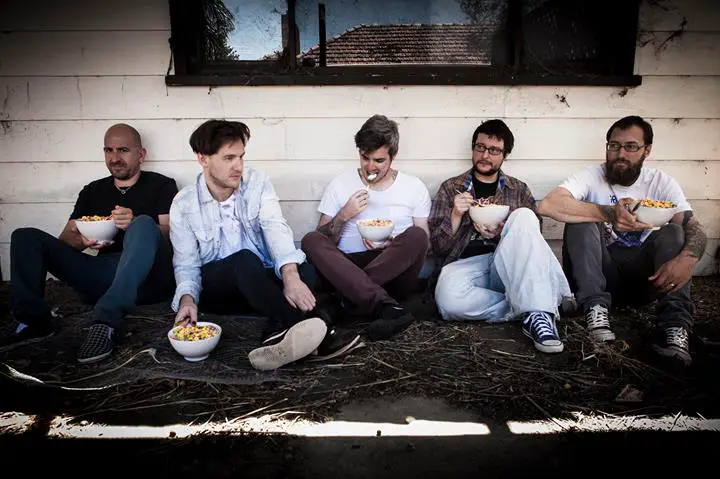 The Disappointed are good Aussie band doing things. I liked what I heard and thought an interview was a must. So read on and find out more from the band.
http://thedisappointedband.com/
1. Are you happy how things have gone for the band so far?
For sure. Where the band is at now, for me, is the beginning of the peak of my life's work, like the culmination of a long slow build. There's a little bit of buzz around us at the moment, so I'm hoping we can capitalize on that, because of course that can dissipate quickly. We're still at the beginning I think, and I'm super excited about the next couple of years, because we only just started creating stuff that matches our potential. If we can keep it together I think we have 5 years to create music at our creative peak. Our commercial peak, whatever level it ends up being, will happen in this period too. I have no doubt that The Disappointed is the best and will be the most successful band that any of us will ever play in, so I plan to live it hard.
2. What inspires the band when writing music?
It's the band dynamic that's at the centre of everything we do. It's about the overall dynamic and all of the mini dynamics that have grown between pairs and triplets within the group. The Perth and the national band scene is off the fucking chain now too, it takes everything just to keep up. That's an inspiration to us, I'm so proud of and competitive with everyone.
3. What is your latest song about?
I don't really like to talk about what a song is about, mostly because there is no explanation more appropriate than the lyrics themselves. Any definition I put on it now, in post and in the somewhat restrictive form of full sentence answers, will only limit what the song is about and how someone else will interpret it. The last thing I want is for someone to read an interview and discover that their interpretation of the song is a little different to what I had in my head when I wrote it, and to lose that connection they had to it. It means exactly what the person hearing it thinks it means.
4. What do you like about touring?
Touring is awesome. It's your job to bring the party, it's your job to be as wild and as fucked up as possible. Of course you've got to work within the boundaries of putting in good performances – but I can push it pretty far. I love meeting all those bands and all those people, I love how close the band gets when we're on tour. We're inseparable and we're a unit. We're not one of those bands that have all those tour pranks that they play on each other or whatever. We have each others' backs, we look out for and after each other.
5. How important you is touring regional alongside touring the cities?
Regional has been super important to us right from the start, we've done more regional shows than we have interstate. Several members of the band grew up in the country, so we get that stuff. And they totally look after you better at regional shows. More money, more free booze, and they feed you too. We're looking at hitting some interstate regional this year.
6. What has been your favorite show to date?
Two shows come to mind – launching this single at Amplifier last month, which was our biggest crowd to date and our best supporting lineup to date. I also think of this show we did in Melbourne at the Espy Basement last tour, where it was pretty much just the other bands watching, and it was amazing! We just had this bullshit vibe going between the bands, we were all strangers at the start of the night and besties by the end. That sort of thing makes touring incredible, because that doesn't really happen, at least not to that extent, at home shows.
7. How does social media help you as a band?
It's central to connecting to our audience and important in industry matters also. I see our relationship with fans as friendship, and these days I want as many friends as I can squeeze in. It's also an extension of our expression, I try to be as honest and as human as I can through those outlets.
8. How important is connecting with your fans?
It's everything as far as I'm concerned. I'm still learning how to effectively do it, I come from a natural shyness, but I love it. It's part of the current climate, all of this access that fans have now means that they expect way more from you. Hell, it was easy to be enigmatic back in the days when you had labels protecting you from your fans. Now, it's this big, awesome challenge to cultivate an image for the band that's convincing, yet still connecting on a human and real level. Because the image you cultivate from a point of protection is all bullshit anyway, it's a narrow caricature. Now the walls are down, any image you project really has to come from the truth, because people smell bullshit on social medial a mile away.
9. If you could have any body in a video clip who would it be?
Philip Seymour Hoffman. I would have said that before he died too.
10. What's your favorite venue to play at?
You can't really go past Amplifier Bar for great sound and big crowds.
11. What does 2014 have in store for the band?
The new EP is dropping in Autumn (with a new single and film clip) followed by a couple of national tours. A split vinyl with Adelaide's Dexter Jones with a tour is on the cards for the back half of the year.
Massive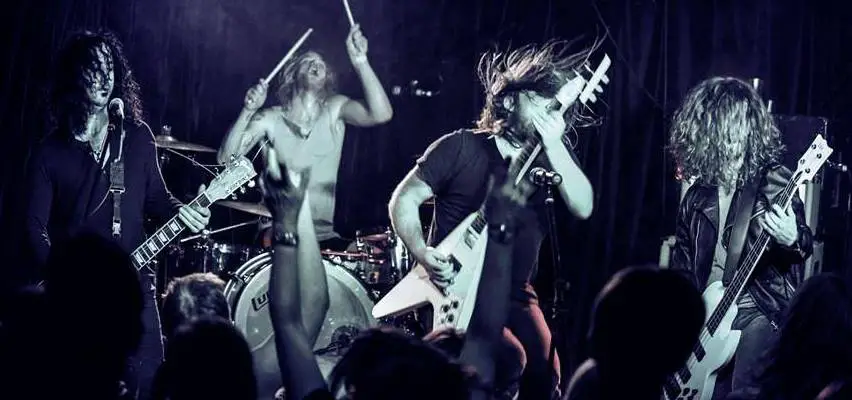 Massive are a sick Melbourne rock'n'roll band who deliver the goods. They are a band doing good things. I chat to the one and only Brad Marr the front man for the band. You can have a listen here and find out why they rock.
https://www.facebook.com/massiverock
Audio clip: Adobe Flash Player (version 9 or above) is required to play this audio clip. Download the latest version here. You also need to have JavaScript enabled in your browser.
Ella Cannon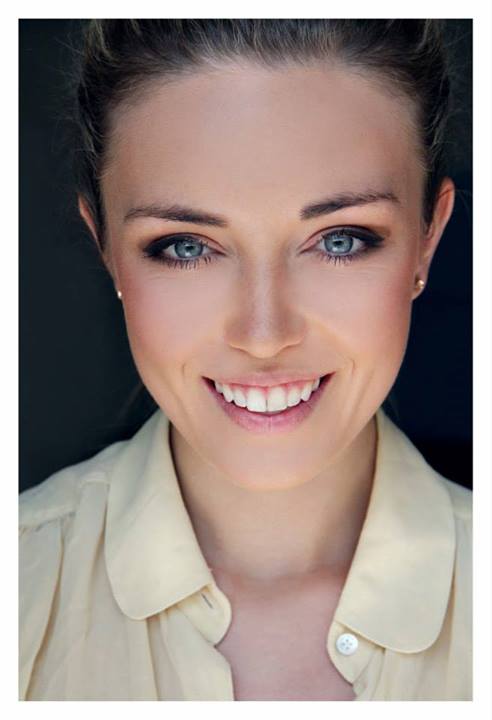 Photos copyright respected holders
Ella Cannon is my beauty of the week again as she is an extremely beautiful, sexy and talented Aussie actor on the rise.  To me she is an actor who is hard working and dedicated to her craft.  With a role on Neighbours appearing on screen soon, plus some movie roles. This talented beautiful lady is going places.  You may have also seen her in RACV commercial. The sky is the limited for this talented friend of mine who I think is one of the most beautiful girls in Aussie actors.
http://www.youtube.com/watch?v=FGiKgxCMTg0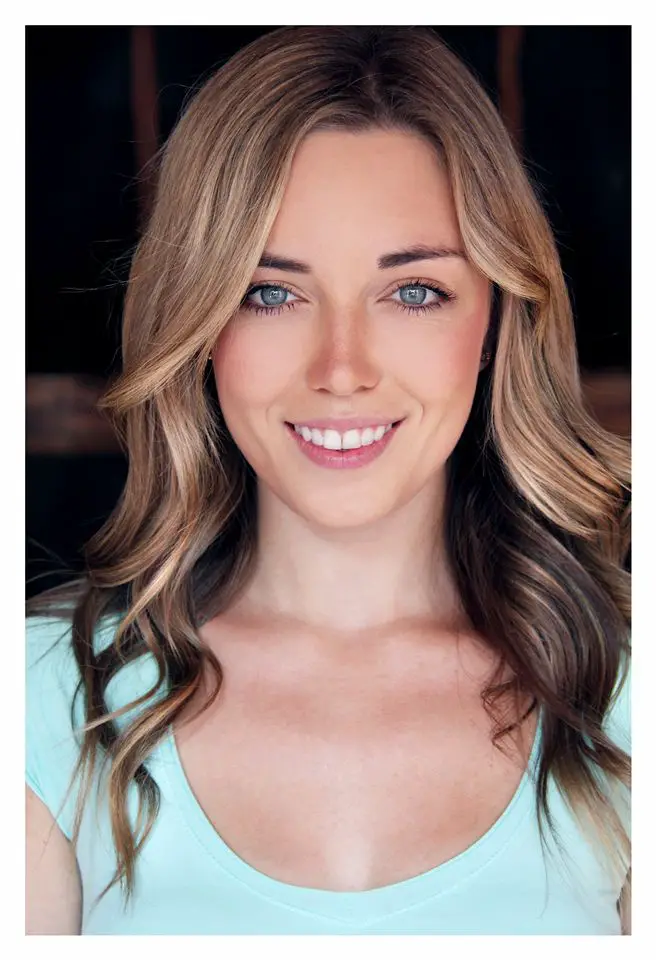 The Strums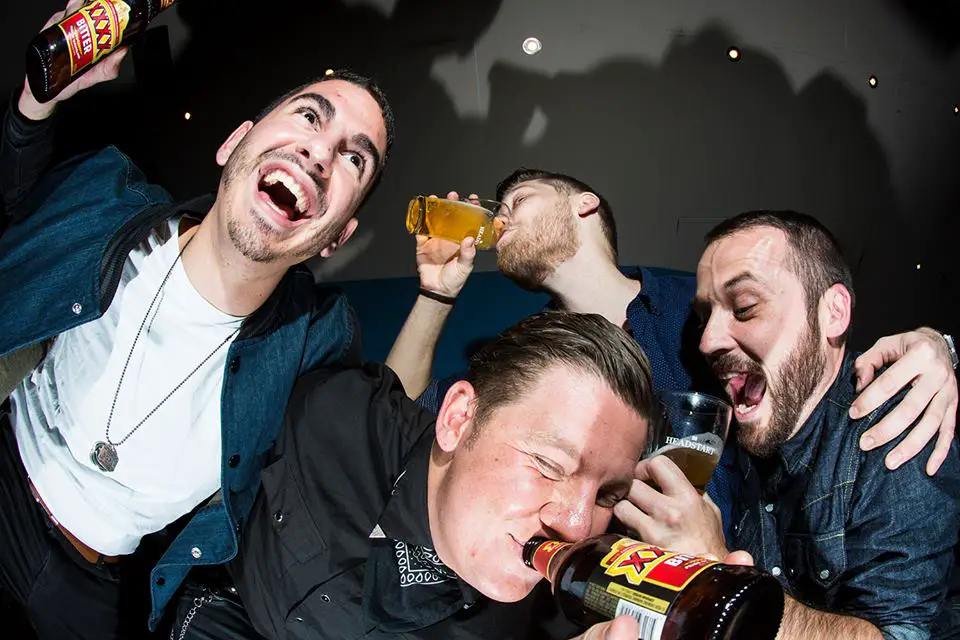 The Strums are an awesome Aussie rock'n'roll band. Dug what I heard and thought these boys needed the Parx-e treatment with my usual style of interview. So read on.
https://www.facebook.com/thestrums
1. Are you happy with how things have gone for the band so far?
Great first question, always happy when I'm with THE STRUMS. We've definitely learnt a lot since the last release but I think as a general rule and I dare say I speak for the rest of gang when I say this, as long as we are all together and having the time of our lives everything else is just a bonus. So in answer to your question, yes we're fucking stoked!
2. What inspires the band when writing music?
We are all best mates so it's fair to say we inspire each other just by hanging out. We all listen to a tonne of different music but at the heart of it all is a love for Australian Rock N Roll music. To be honest we want to be one of the most important artists in Australian Rock N Roll history and that in itself is inspiring enough.
3. What is your latest song about?
To us it's about the idea of getting to a point where you can chuck in everything else you're doing and just play Rock N Roll music. It's the romantic idea of someone on the other side of the world, a complete stranger buying into what you are doing and building a career for you. But I think as a listener it's about just saying 'fuck it I'm going to grab onto my life with both hands and do whatever the hell I want with it cause it belongs to me and I'm free'. Sometimes people need that firm boot up the backside to make some of the best decisions of their life. To me that's really want I wanted to give people when I wrote these lyrics.
4. What do you like about touring?
At this stage everything! It's the most fun you can ever have and it's where we really shine as a band. The four of us were really built for it, it's been killing us not being out there causing absolute ruckus!
5. How important to you is touring regionally alongside touring the cities?
For a band like us touring regionally is a really big deal, that's where our audience is and that's where we feel the most at home. All the bands we love and look up to have relentlessly hit that circuit. The cap cities are important for sure but regional Australia is where the real music lovers live.
6. What has been your favourite show to date?
Mine personally was in The Great Northern in Newcastle about a year or so ago. It was a room we'd played 3 times over 6-8 months and watched it grow in size each time. We headlined to a packed house and I was busting to use the loo. So immediately after one of the best gigs to date I ran to the toilet while being followed by the boys. Just as I was about to get down to business a sound guy rushed in and said 'you gotta do an encore people are going nuts!' It was our first ever encore and to be honest we were all a bit shocked and really fucking drunk haha (particularly our lead guitarist Eric who had just finished skulling 4 beers in row on stage after about 8 prior). We raced back on and ended up playing a kinks cover because we'd run out of songs. I stood up on this massive strange foldback and looked back at the boys with a big grin on my face and about to shit my dacks and here is Eric blowing chunks over the back of his amp while still playing his heart out, Enrico (bass) had this white bass guitar covered in blood as he'd cut his finger open playing it so bloody hard and DB (drummer) looked like he was going to implode from smiling so much. With that the speaker I was on fell into the crowd and a couple of big fellas shoved me and the speaker back on stage. That to me was one of my favourite gigs because it was real, raw and totally unpredictable.
7. How does social media help you as a band?
If you would of asked me this question a few years ago I would of probably told you social media is not my favourite thing because it's made everybody somebody and it's really tough to work out who and what to actually take seriously. Now though I feel completely differently, it's the fucking shit! You can literally connect directly with your audience and find out exactly what's going on out there. If you play a great show or release a shredding song you'll know exactly what people think of it almost immediately. It's every artists dream to be able to talk straight to their fans without any kind of filter. Go internet!
 8. How important is connecting with your fans?
If you're in a live band there is nothing more important than this. It's 80% audience (at least) and 20% band when you step on a stage. Every band I've ever loved has this way of making you feel like you're a part of what they're doing because you are. Without that connection you're just a bunch of muso's in a room.
 9. If you could have anybody in a video clip who would it be?
Have ever seen the drummer in that Bill Withers 'Ain't No Sunshine' clip? Even stone cold sober I wet my pants laughing watching that clip. I want a film clip with that guy on loop just so everyone smiles every time they watch it. Do yourself a favour go have a look at it- http://youtu.be/tIdIqbv7SPo
10. What's your favourite venue to play at?
We do these Rock N Roll party boats a couple of times a year on the Brisbane river. That's probably my favourite alongside both Great Northern's (Newy and Byron) and The Hideaway in the Valley, Brisbane.
11. What does 2014 have in store for the band?
Aside from gallons of beer fueled Rock N Roll parties we are releasing some music that we are all really pumped about. We have a 7 inch coming out on the 14th of March titled 'Rock N Roll / Fuck Yeah'. This co-insides with a support tour with one of our favourite Aussy bands Baby Animals. Will be releasing an EP in June titled 'We Are A Fucking Rock N Roll Band' along with an east coast and likely NZ tour. A bunch of regional and suburban touring and maybe even a quick jaunt over to the US to pedal our four to the floor, hip shakin blend of Rock N Roll music.
BABAGANOUJ ANNOUNCE EAST COAST TOUR & 7" SINGLE
'TOO LATE FOR LOVE'
After a long and arduous band meeting, Babaganouj were almost going to use "Rock Band, Brisbane" as their press release for their new 7" single "Too Late For Love" and East Coast Tour, but were convinced at the last minute to extrapolate.
Babaganouj are a band of four people.  Charles used to play in Yves Klein Blue. Jack drummed for Inland Sea. Harriet and Ruby are both still members of Go Violets. They play almost-kitsch power pop in the vein of Australian classics like The Melniks and Smudge, with inspiration from Creation Records and Flying Nun classics you've probably heard a few times before.
The band's first EP release Sife Lucks, produced by hometown hero Tim Steward of Screamfeeder, enjoyed widespread radio and blogosphere attention, with the band's debut video for "Love Loathe Love You" similarly making rounds on everyone's favourite cat-viewing outlet, the internet.
Described as everything from "heavy with mid-'70s radio rock influences, with a touch of The Replacements circa 1984 in there for good measure" (The Au Review) to "sunny and unpretentious, with fuzzy, lo-fi arrangements and romantic boy-girl harmonies " (The Music), Babaganouj will be touring throughout March to celebrate the release of brand new single "Too Late For Love" – produced by Sean Cook (Big Scary, Jeremy Neale) and due to drop early March.
BABAGANOUJ
LIVE MUSIC AT A CONCERT VENUE NEAR YOU
March 14
Old Bar, Melbourne
w/ The Spazzys, Velcro
Doors: 8:30PM, $10 at the door
March 16
The Tote, Melbourne
w/ The Good Morrows, Skyways Are Highways
Doors: 7:00PM, $8 at the door
March 21
World Bar, Sydney
w/ Chicks Who Love Guns, The Cathys
Doors: 9:00PM, $15 at the door ($10 before 10PM)
March 22
Brighton Up Bar, Sydney
w/ Bell Weather Department, A.D.K.O.B
Doors: 7:00PM, $10 at the door (online sales http://bit.ly/L7lHuq)
March 28
Black Bear Lodge, Brisbane
w/ The Good Sports, Love Signs
Doors 8:30PM, $10 at the door
Brisbane's Like Thieves launch Pozible Campaign, announce Release Date for their project "Brave the Day"
2013 was a pivotal year in Brisbane progressive band Like Thieves' career. They released their debut EP "The Wolves at Winters Edge" and completed a couple of great east coast runs. 2014 is the year they add more fuel to the fire with all new material in the form of their upcoming second EP.
To make the best record they can, Like Thieves are asking for some help from their fans in the form of a Pozible campaign.
From the proceeds and touring of "The Wolves At Winter's Edge" EP, they've managed to save $7500 to go towards the production of the new release.. However, that amount is around half of what the band feels they need to deliver a superb recording….the more that's pledged, the more than can potentially be delivered.
Like Thieves aren't just putting their hand out though, not only have Like Thieves saved for the recording themselves, they are putting their independence at the forefront along with their hearts. This campaign will see the four piece give back to the community in the way of their project BRAVE THE DAY.
Friday 9th of May will see the release of "Brave the Day" the first cut from the upcoming EP. "Brave the Day" is an awareness-raising concept centered around bullying and abuse. The message is strong and hopes to encourage those suffering from bullying and/or abuse to "SPEAK UP, SPEAK LOUD, BRAVE THE DAY." The band are all very passionate about this concept and treat the subject matter with the respect it deserves.
Every person who pledges to the campaign gets an early download of Brave the Day as a bonus gift along with an extra special message from vocalist Clint Boge about how to raise awareness and how the pledger can make a change in their immediate surroundings.
Some of the rewards for pledging to the campaign include:
A music lesson with a member of Like Thieves of your choice
Spend a full 24 hours with Like Thieves – you can do whatever you like  with us, take us shopping, take us to a theme park, we'll even hang with your Grandma!
Video Game marathon with the band
An acoustic performance at your house catered for by Like Thieves
Like Thieves hit the studio in mid-March and would love YOU to be a part of the journey.
Set times have been announced for this years Between the Bays Music Festival on Saturday, February 22nd!
Between The Bays is not your average festival, set on a delightful 35-acre rural property in Moorooduc on the Mornington Peninsula.
Now in its 9th year, Between the Bays is firmly established as Mornington Peninsula's best annual summer music festival that also gives back to the community with all proceeds raised going to Penbank School's partnership with the Wugularr School in the Northern Territory.
The stellar line up includes Tex Perkins with The Ape, Diesel, Daryl Braithwaite, The Basics, Boom Crash Opera and local act Russell Beggs with gates opening at 2pm and musical entertainment kicking off at 2:35pm and concluding at 10.30pm.
2:45 – 3:45pm – Russell Beggs
4:00 – 5:00pm – Boom Crash Opera
5:20 – 6:20pm – Daryl Braithwaite
6:40 – 7:40pm – The Basics
8:00 – 9:00pm – Diesel
9:20 – Close – Tex Perkins
Between The Bays is not just about music, there is something for everyone including children, food lovers and the wine and beer connoisseur.  As the sun sets on the Mornington Peninsula, you can sample a broad range of culinary delights to keep you going throughout the day, from a simple sausage sizzle, ice-cream treats, to yummy delights such as wood fired pizza's, calamari, vegetarian options and wonderful coffee, including tasty treats for the kids as well!
This year, you won't be let down by the range of beverages as Between the Bays have employed festival specialists to run their bar. There will be an array of local beer and wine on hand with drinks available from gates open and for those not drinking alcohol, you are welcome to bring your own water bottle to refill throughout the day the FREE WATER STATION.
If you would rather bring your own food, feel free to pack your own gourmet picnic and bring it along (just remember no glass).
The festival will once again have a great variety of kid's rides; children will be able to purchase a wristband for unlimited rides throughout the day including:
Giant Ferris Wheel, The Cha Cha, Chair O Plane, Train Ride, The Tea Cups, Various Jumping Castles, Giant Slide and Nylon Zoo – story telling in a giant fish!
Between the Bays takes place at Penbank, located at the end of Rickards Road in Moorooduc, Mornington Peninsula approximately 1 hour south of Melbourne, nestled between the bays (Westernport and Port Phillip Bay) and just five minutes from Mornington.
If driving, there is parking on the site on the day, managed by The Lions Club, the cost is a small gold coin donation.
If you prefer not to drive, Between The Bays will again be running a shuttle bus to and from the festival site, with two-pick up/drop off points connecting with public transport running throughout the day and into the evening.
Between The Bays 2014
Saturday 22nd February
Tex Perkins with The Ape, Diesel, Daryl Braithwaite, The Basics, Boom Crash Opera & Russell Beggs
Gates open at 2pm
Music will commence at 2:45pm
Music will finish at approximately 10:30pm
Access to Between the Bays is via Rickards Road, Moorooduc.
For more information and to purchase tickets visit: www.betweenthebays.com
Facebook: www.facebook.com/betweenthebays
For more information on Penbank School and the Wugubank Partnership visit: www.penbank.vic.edu.au
The Strums are are a rad band, you shall be seeing an interview with them on the site and this is a little bit more about them
THE STRUMS first raised their guitars in November 2012 with the release of their debut EP "Are You Picking Up What What I'm Putting Down".  Since that time, they have been honing their skills touring relentlessly including taking their rock n roll back to the suburbs with the gusto of their Aussie rock predecessors.
Their latest recording is all live all real, no bullshit. four best mates together in a room.  Everything is live and done in under four takes. No overdubs all vocals one single take. Film clip is the actual recording of the actual song, what you see is what you hear.
The new single "Rock N Roll" was driven by producer Caleb James who pushed THE STRUMS to emulate the bands they love and go back to a time when to make a good record you had to be able to do it straight up once and do it really fucking well.
"Rock N Roll" is the first single from THE STRUMS upcoming EP "We Are A Fucking Rock N Roll band" due for release in mid 2014.
The first taste of the new tunes live will be in March and April when THE STRUMS support the mighty BABY ANIMALS on their "Feed The Birds" tour.  The last time they played together, The BABY ANIMALS performed THE STRUMS belter "Fuck Yeah" as their encore.
Smokin' Mirrors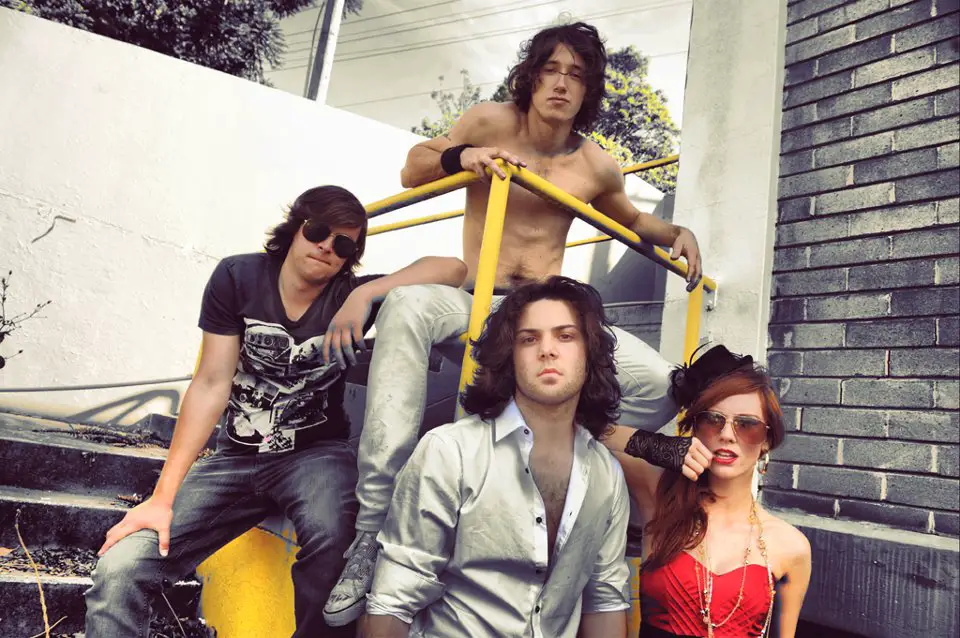 Smokin' Mirrors are a great Aussie band who are doing some good things. I have an Interview with Sam Goldie – Drums from the band. Read on and find out about the band.
https://www.facebook.com/SmokinMirrors
1. Are you happy how things have gone for the band so far?
So happy I just peed a little – it feels awesome to finally have our first EP out there! It's an even bigger deal for us because we gigged for over 2 years without having any tunes recorded, so new fans had nothing to remember us by! And now to finally be able to say "Yeah cochise, we got some music! Want an EP?" is just the maddest feeling.
2. What inspires the band when writing music?
Apart from the regular stuff – like energy drinks, Maccas runs and jamming on kickarse covers – we all sort of inspire each other. Our songwriting's a real team effort… It'll usually start off with our guitar man Alex writing a riff that'll get the rest of us really happy in the pants, then Matt will add a bassline or a new part that'll pump us up even more, and then when Em finally adds her vocals over the top, it just inspires everyone all over again – we just spur each other on like that until the song gets written!
3. What is your latest song about?
It's called 'Dead Walk' and I originally thought it was about Zombies… but then Em informed me that it's actually about secrets that come back to haunt you. So in a way, it's still about zombies.
4. What do you like about touring?
All the usual stuff – exploring new places, having unexpected adventures and meeting new people who share our collective love of music and King of Beers. But personally, I really look forward to sampling the native kebabs. I'm on a mission to discover Australia's best drunk bab! So far, Sydney is still the winner.
5. How important to you is touring regional alongside touring the cities?
I think it's incredibly important but it's also a bit of a gamble. There's this collective feeling of anxiety among Aussie bands that the live scene is drying up like a dam in the drought. Touring regionally is still a big part of the whole experience and sometimes it pays off, but the sad truth is, unless you're a big name band with a national profile, you could be blowing hundreds of bucks on petto and accommodation to play in front of the sound guy, two drunk punters and a tumbleweed. It's rare to stumble into a town where people still go out just to watch live bands, so if you're going to tour regionally (or even in the cities for that matter) you have to make sure you have the time and money to spend on promo!
6. What has been your favorite show to date?
Definitely our Set To Ignite EP Launch at The Bald Faced Stag in Sydney! My kit was flanked by flame throwers, we had the best crowd, the best lineup and we polished off the night with a rendition of AC/DC's 'Long Way to the Top' with Rang Ridgway from THRASHED on the bagpipes and guest vocals by Frank Lakoudis from RATTLESNAKE and Chad Towns a.k.a. Bon Scott from DIRTY DEEDS – NSW's best Acca Dacca tribute band. The venue described it as "Possibly the best thing that has happened here. Ever" and we had fun times!
7. How does social media help you as a band?
I understand it helps us a lot but I don't really have much to do with it! We do use Facey all the time for interacting with our fans, and we also use YouTube for promo. Before our EP Launch, we made this promo clip called 'Ginger Aid' to plug the event because 3 out of the 4 bands on the bill contained fiery redheads… You can check it out here – http://www.youtube.com/watch?v=m-Lh6HdR_l8
And the guys also made me dress up in girl's undies and twerk badly like Miley Cyrus at last year's VMA's to promote some of our new merch… It was a dirty job but someone had to do it!
8. How important is connecting with your fans?
It's the most important thing of all. Fans make the band, the whole thing would be completely pointless without them. Social media definitely helps with that – but, for me, my favourite thing is still just to have a drink and a chat with people after a show. It feels way more natural to treat fans like mates, because that's really what they are. People who share your interests, and who support you!
9. If you could have any body in a video clip who would it be?
I'd get George R. R. Martin (author of the Game of Thrones series) to write a music video starring Jet Li – that would be seven shades of hectic!
11. What's your favorite venue to play at?
My Mum & Dad's backyard was pretty mad… That's where we filmed our video clip! But The Entrance Leagues club on the Central Coast is probably my favourite venue we've played at so far, because the stage is huge and the sound is pure quality and we didn't have to clean up after ourselves.
12. What does 2014 have in store for the band?
Lots of touring, plenty of recording, hopefully shooting a new music video, but nothing productive in between the months of April and June because I'll be busy watching Game of Thrones, season 4. Yeah, yeah!
Sassin Fras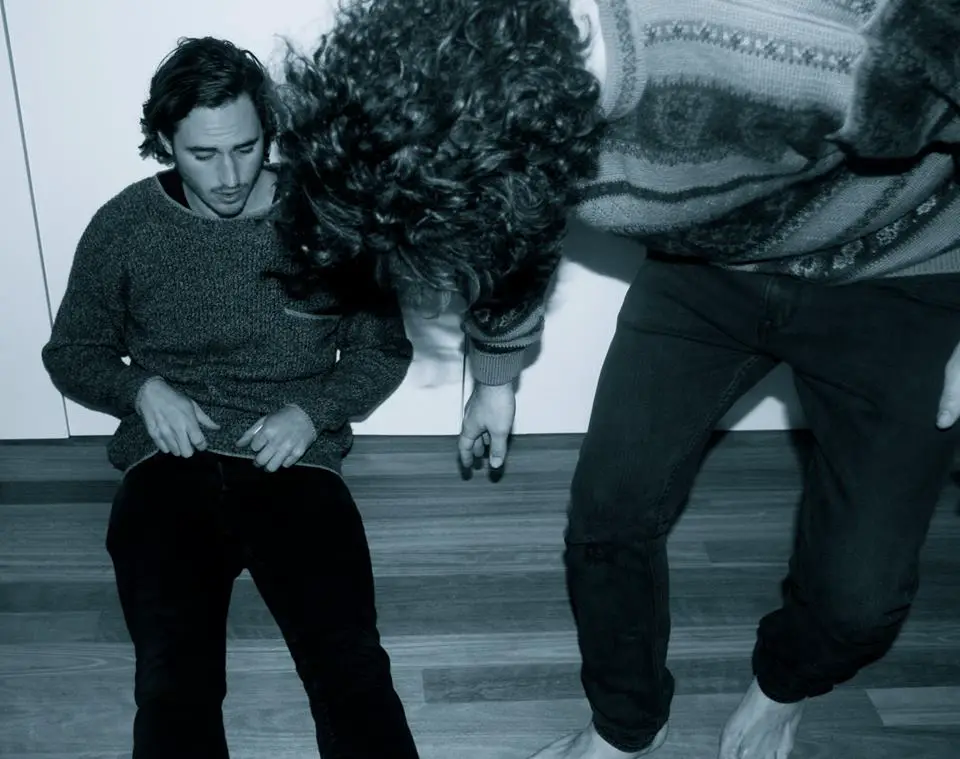 Sassin Fras an Aussie two piece doing good. I dug what I heard and an interview was a must.
https://www.facebook.com/sassinfras
1. Are you happy how things have gone for the band so far?
Yeah! Only a year ago we weren't even a band. A mate asked if Adam and I would play a rock show about a week before his house party, so we chucked together a shitty thrash rock set and played one of the funniest shows to date. After that we just kept writing songs together and since that time we have played a heap of shows and met some really cool bands and people along the way.
2. What inspires the band when writing music?
There are heaps of things that inspire song writing. With us tho most of the time it's a couple of beers and just jamming on a simple 3 chord progression until we find something that is exciting. I'm eating cheese right now and I feel like picking up my guitar so maybe that's all it takes.
3. What is your latest song about?
This one is interesting even to us. Adam and I wrote this song in the kind of state where it made total sense to us, some kind of profound statement about unknowingly doing what you are told by blindly following the stupidity of many old traditions. Then when we read it back it meant something entirely different to both of us. So without sounding like the biggest cliché if I haven't already this song really can be what you want it to be.
4. What do you like about touring?
Hanging out with other bands making new friends that share pretty much the same interests. It feels like school camp, especially when someone is asleep and all you want to do is see how many things you can put on them until they wake up. God, Adam is good at that game!
5. What has been your favorite show to date?
There are two that come to mind recently, playing Cooly Hotel with Dune Rats on Australia Day and playing the Great Northern in Byron Bay with The Love Junkies. The junkies are so fun to hang out with, I want to go to Perth later in the year and do some stuff with them. xoxo
6. How does social media help you as a band?
Heaps! So far it has helped us reach people in the world that would have never had heard or music if it wasn't for social media. We were looking at our statistic report of who is listening to our music and one week the top 5 countries playing our songs were something like Germany, Japan, US, Russia and the UK! It's so mad what it can do for a band. I think its super important for bands to understand how to use social media. It's almost as important as playing your instrument.
7. How important is connecting with your fans?
Our fans quickly become our friends. So keeping in touch with them is very important to us. We have met some really cool people its actually how we found the guy who plays bass with us now (Barra Mundee). Best dude!
8. If you could have any body in a video clip who would it be?
Oh so many people, it depends on the idea of the video tho. It would be so good to have the cast from Round the twist do a reunion episode as the video clip. This question is so broad if I answered it properly I would take up the page. We recently bought a green screen and have been mucking around with that heaps so we might not even have a body in our next clip.
9. What's your favorite venue to play at?
Great Northern Byron Bay. Byron is always a rad place to play, I don't know what it is but we always have a good time in Byron. We have a bucket list of venues we want to play in Australia and we will be ticking a lot of them off this year.
10. What does 2014 have in store for the band?
This march we are touring our single 'Madeline' around the place. We will be travelling to Sydney, Melbourne, Brisbane and Byron Bay which we are pumped for. We are so keen to meet as many people as we can and run around the cities. After the tour we are recording. We have heaps of material that we want to get recorded and release by midyear. We are having so much fun writing songs recording them and playing shows so we are going to be doing that as much as we possibly can.