ASTA Synergy Tour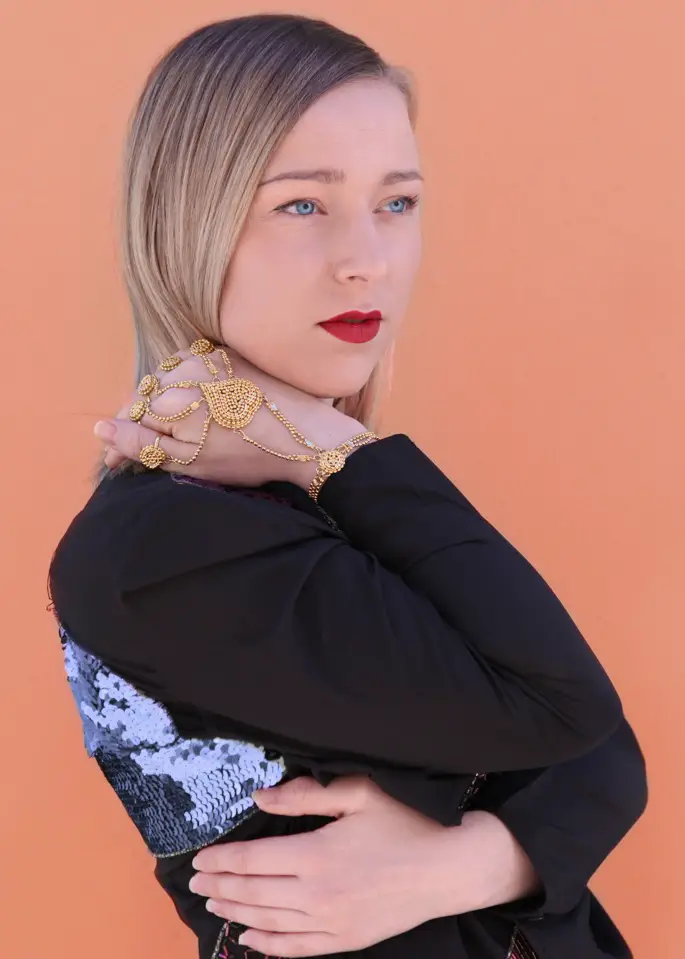 Nineteen-year-old Tasmanian sensation Asta announces her first
headline East Coast tour with all-ages/under-18's shows planned for
each capital city.
Asta sashayed onto the scene in 2012 when she took out triple j's
Unearthed High competition with the Eighties inspired debut 'My Heart
Is On Fire' which listeners voted resoundingly into the Hottest 100 of 2012
at #49 mere months later.
Tasked with the challenge of backing-up her emphatic entrance, Asta
replied with an impressive pair of high-rotation singles, 'Escape' and
most recently 'I Need Answers', one of the most-played songs on triple j
of 2013 and shortlisted in the prestigious Vanda & Young Songwriting
Competition.
Away from the airwaves Asta has earned a reputation for scintillating
live performances at Soundscape and Pyramid Rock Festival 2012 as
well as national supports for the likes of Birds Of Tokyo and Hungry Kids
Of Hungary.
"Asta drew one of the biggest crowds to the Pharaoh's stage of the
whole festival."
EVERGUIDE, PYRAMID ROCK FESTIVAL 2012 Groupie Magazine | TheMusic.com.au | Select Music
Presents…
The Synergy Tour kicks off in Sydney's inner-city indie haven GOODGOD
SMALL CLUB and ends at THE VOID space inside of Hobart's famed
MONA gallery.
SAT 21ST SEPTEMBER – SYDNEY – GOODGOD SMALL CLUB
AFTERNOON UNDER 18's SHOW | EVENING OVER 18's SHOW
TICKETS ON SALE VIA MOSHTIX http://www.moshtix.com.au/
SAT 28TH SEPTEMBER – BRISBANE – BRISBANE POWERHOUSE
AFTERNOON ALL AGES SHOW
TICKETS ON SALE VIA http://brisbanepowerhouse.org
SAT 28TH SEPTEMBER – BRISBANE – ALHAMBRA LOUNGE
EVENING OVER 18's SHOWS
TICKETS ON SALE VIA OZTIX http://www.oztix.com.au/
FRI 4TH OCTOBER – MELBOURNE – NORTHCOTE SOCIAL CLUB
EVENING OVER 18'S SHOW
TICKETS ON SALE VIA CORNER BOX OFFICE http://www.northcotesocialclub.com
SAT 5TH OCTOBER – MELBOURNE – PHOENIX YOUTH CENTRE
AFTERNOON UNDER 18'S SHOW
TICKETS ON SALE VIA OZTIX http://www.oztix.com.au/
FRI 18TH OCTOBER – LAUNCESTON – ALCHEMY
EVENING OVER 18'S SHOW
TICKETS ONSALE VIA OZTIX http://www.oztix.com.au/
SAT 19TH OCTOBER – HOBART – MONA
EVENING ALL AGES EVENT
TICKETS ON SALE VIA http://www.mona.net.au
Rya Meyers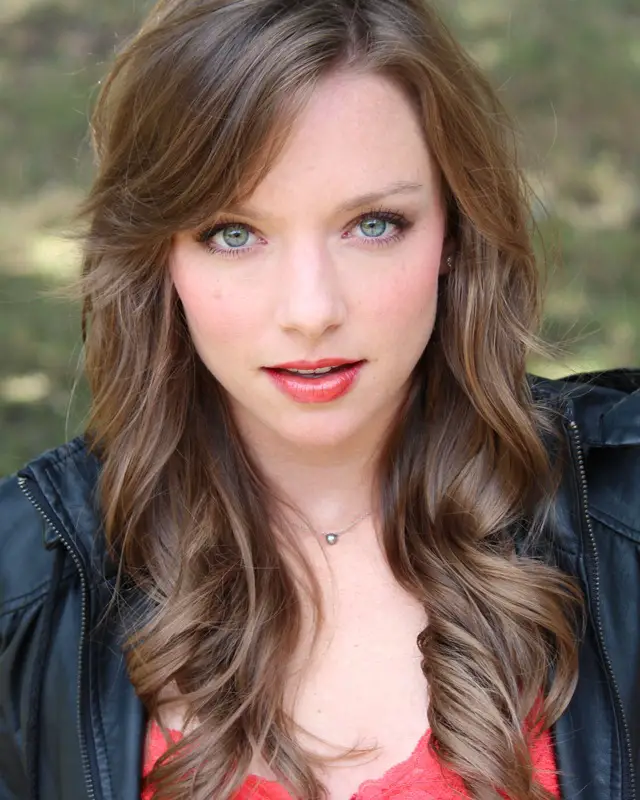 Rya Meyers is a talented actor from America doing things and I liked what she was doing so an interview was a must so read on.
1. How did you get into acting?
I originally started acting when I was very young, because I wanted to be just like my big sister. I was in several school and community productions growing up, but I really fell in love with it in the middle of college. That is when I started taking it seriously, when I began taking acting classes and auditioning for various projects.
2. What has been the highlight so far?
That is an impossible question to answer! I am very lucky to have had so many incredible experiences over the years that keep me excited and motivated. Working with people whose work I really admire is definitely a highlight. I get to learn from them and see their brilliance in action. And one of my nieces had an opportunity to share with her class about a family member's occupation and she chose me! The little victories when you feel like your family and friends are particularly supportive and proud of you – those are highlights for sure.
3. How do you prepare for a role?
Every role is different, but I start by doing research on everything I can find! I do research on the project (the producers, writers, director, casting director, other actors, etc.), the role (if it is based on a real person, occupation, hobbies, etc.), and basically anything even remotely connected to it. Then I break down the script and scenes and figure out how the character is me. I am lucky to have studied with several truly amazing acting coaches, and so I use a little bit of what I have learned from each of them to figure out how best to approach each role.
4. How do you memorize lines?
I read them over and over and over again. I try to read them out loud as well as in my head. Over and over and over. 🙂
5. Who would you most like to work with?
You ask some tough questions! There are SO many people I admire greatly in this business. Seth MacFarlane is definitely amongst those at the top of my list – it is just unreal how funny and talented that man is.
6. What is it like to work with Fred Olsen Ray?
Wonderful! He is absolutely lovely to take direction from on set. It is very inspiring to work with such an ambitious man!
7. What is next for yourself?
I currently have a web series out right now called L.A. Girls. It is a spoof/love letter to the HBO show Girls. You can watch it on YouTube: http://www.youtube.com/user/LAGirlsShow
Also, I will be shooting another comedic web series called Winners that should come out sometime around October. And the second season of The Flip Side comes out this fall. I am also always studying in classes, writing projects, and looking for the next opportunity!
8. What does 2013 mean to you?
2013 means hard work and great success!
9. What would we find you listening to at the moment?
I have such an eclectic taste in music. I usually stick to the popular stuff on the radio, upbeat songs I can work out to, or the good stuff from when I was growing up. Right now, I'm loving Blurred Lines.
10. What have you seen recently you have enjoyed?
TED! 🙂 (and a whole lot of other stuff too…)
The Trouble With Templeton – Rookie (MGM Distribution)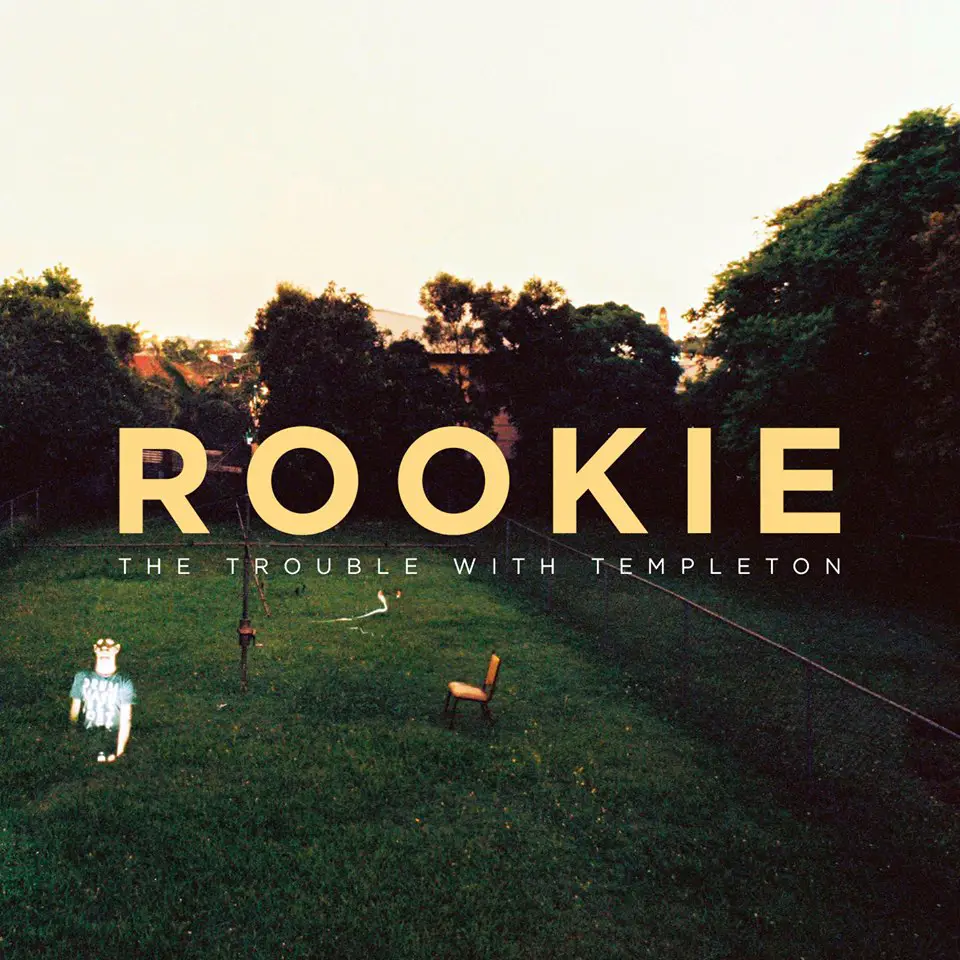 Brisbane band The Trouble With Templeton are the Aussie band of the moment, with praise from everybody and being signed to a certain famous British band own record label. This band is doing well and no surprise when you hear Rookie. Whimpering Child opens the album with a solid songwriting, vocals and lyrics, I love the guitar playing on the track. You Are New is a good song that shows off the musicianship of the band. You can feel the folk influences with alternative side quite easily. Heavy Lifting is a good song I love the way is structured I can feel radio playing this song if they are not already. The vocals are good as is the songwriting. Like A Kid is another song that screams radio from the way is song is structured, to use of backing vocals. It's a bit more edger some what and has a kind of a dark pop edge to the track. Six Months In A Cast is a catchy tune, solid musicianship, vocals shine as does the lyrics. Thomas Calder songwriting shines through out the album. Climate shows of kind an old school vibe mixed with what the rest of the album sounds like, song is well constructed and written, vocals are good as is the musicianship. I Recorded You is an alt folk tune pretty much, they way song is structured to the way music is performed and sung. Flowers is more alternative than it is folk, It has a dark edge to the tune, Lyrics are good as is the musicianship. Secret Pastures is the straight down the line folk song on the album it's pretty much Thomas singing and playing acoustic guitar and his vocals shine here. The song is well written and shows off one reason why the band getting buzz. Solders is another pick off the album for me. I love the way is song is performed and the way the instruments are used. Love the guitar playing on the song. Glue is another catchy tune, solid vocals, musicianship and great songwriting. Lint does the finish off the album justice, solid song with good songwriting, musicianship, vocals and lyrics. I get why they are getting buzz and why people dig them after hearing this album. This album is a solid release and a good start to a long and successful career for the band. If they keep doing stuff like this, they will be set. If you wanna find out why they are so good then get this album. You shall be hooked.
When I saw Manor  play a while back at the Ding Dong lounge they blew me away, they to me were the best band on the night, better than the headlining act and this song shows off why to me Manor are so good. Their song-writing and musicianship is excellent. I love what they do and they have a nice future ahead of them if they put out awesome songs like this.
OMYGOD! Is the first taste of Kate Nash's latest album Girl Talk. An exclusive Australian edition of the album will be released September 20th with bonus previously unreleased track, "Girl Gang".
OMYGOD! Is the obsession of wanting someone back, calm verses give way to adamant choruses in the style of Nash?s inescapable intensity.
Watch the video for OMYGOD! here

At 26 years old and three albums deep forthright songwriter, unabashed feminist and front row style icon Kate Nash has just performed at the legendary Glastonbury and Lollapalooza festivals and is set for UK?s Leeds and Reading festivals this August.
Nash?s first album Made of Bricks landed her centre stage in 2007 with single ?Foundations? and saw her receive a Brit Award for ?Best Female Artist? followed by a welcomed trip to Australia for Big Day Out in 2008. It was Nash?s 2010 sophomore album My Best Friend Is You which spawned Nash?s second biggest chart hit, ?Do-Wah-Doo?, landing her on Australian shores again for Splendour in the Grass.
Crowd funded and released under Nash?s own label, Have 10P Records in collaboration with INgrooves, latest album Girl Talk will be released in Australia this September as an exclusive Australian only edition, complete with bonus track. Produced by Grammy Award winning Tom Biller at the infamous Paramour Mansion in LA, Nash has described the work as her best to date, an emotional purge and a mission statement for women the world over.
British style icon, Nash layers her profile with fashion, acting and writing gigs. The last three years have seen Nash feature in films such as Syrup, Greetings from Tim Buckley and Powder Room. Currently on tour through North America and Europe Nash and her all female band aptly titled the ?girl gang? hope to add Australian tour dates to the end of 2013.
"GIRL TALK" EXCLUSIVE AUSTRALIAN EDITION WITH BONUS TRACK RELEASED DIGITALLY SEPTEMBER 20TH
www.myignorantyouth.com
LEVIN MINNEMANN RUDESS featuring Tony Levin on bass & stick, Marco Minnemann on drums & guitar, & Jordan Rudess on keys.
You can get a taste of what they are about here and boy does it sound cool. The CD comes out on on September the 5th which you can pre-order on the site below
http://www.levinminnemannrudess.com
Tully On Tully – Weightless EP (Self Released)
Melbourne Tully On Tully is something you need to know. This indie pop band is something special and have the support slot gigs and a tour of south east Asia to back it up. This is their debut EP and boy it's amazing. The production, the songwriting, musicianship, lyrics and vocals are incredible. It opens with the blistering track Going On Like This, shows of Natalie Foster the front women of the band, songwriting and lyrics. It's a powerful track to open with. Naked the song that got into Tully On Tully is catchy but powerful track, the use of the keys through out the track and the way the guitar is performed, just oozes wow. The Young Ones has got a kind of almost gothic tone and feel to the tune, Natalie voice shines as does the lyrics, songwriting and musicianship. Stay featuring Hayden Calnin is a catchy tune and the use of Hayden Calnin is a nice touch to the song, he a great singer and only adds to the music. Quiet Company is solid tune that shows off the songwriting, musicianship of the band. Seriously is a solid, mind blowing debut EP, this just delivers and shows off why Tully On Tully are one of the next big things in the Australian music scene.
This is a great song from from Melbourne Hip Hop artist Remi
Cool tune and a great clip.
Ali Brustofski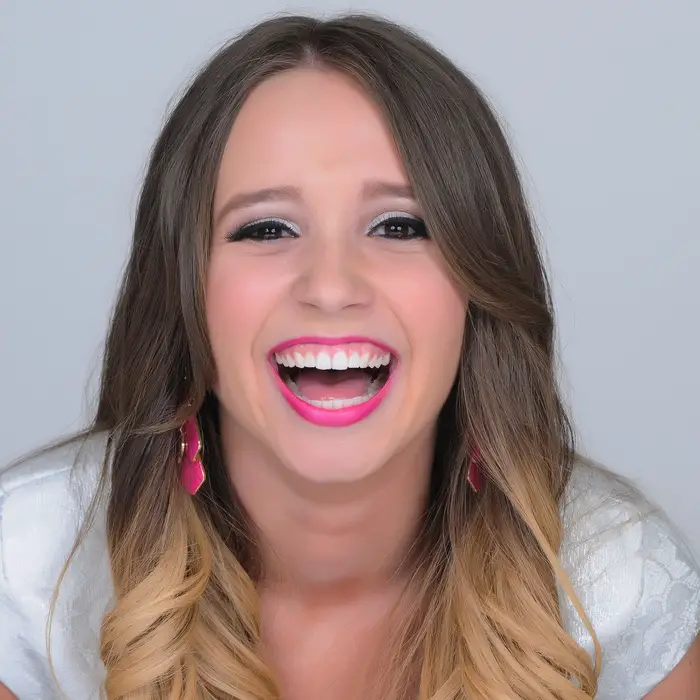 Ali Brustofski is a star in the making, with her debut EP Dream Big out now, this artist is on her way to a hugely successful career. I liked what she does so thought a second interview was a must so read on.
1. What was the inspiration behind the EP?
All of the songs on "Dream Big" were written based on my personal experiences! I wanted to call it "Dream Big"? because that's always been my own personal motto and it's a message I want my fans to embrace too!
2. What inspired the songwriting for the songs?
(see above)
3. Why do a crowd funding campaign for the EP?
I really wanted the EP to be the best it could be, and in order to be able to make an awesome EP, film awesome videos, and get CDs and a possible tour together, we needed help from my Dream Team! It's seriously amazing that my Dream Team helped make this happen – I could not have done it without them!
4. Are you happy with the response to the EP?
I'm SO happy with the responses to my first EP! Everyone seems to be embracing my original music and that means the WORLD to me!!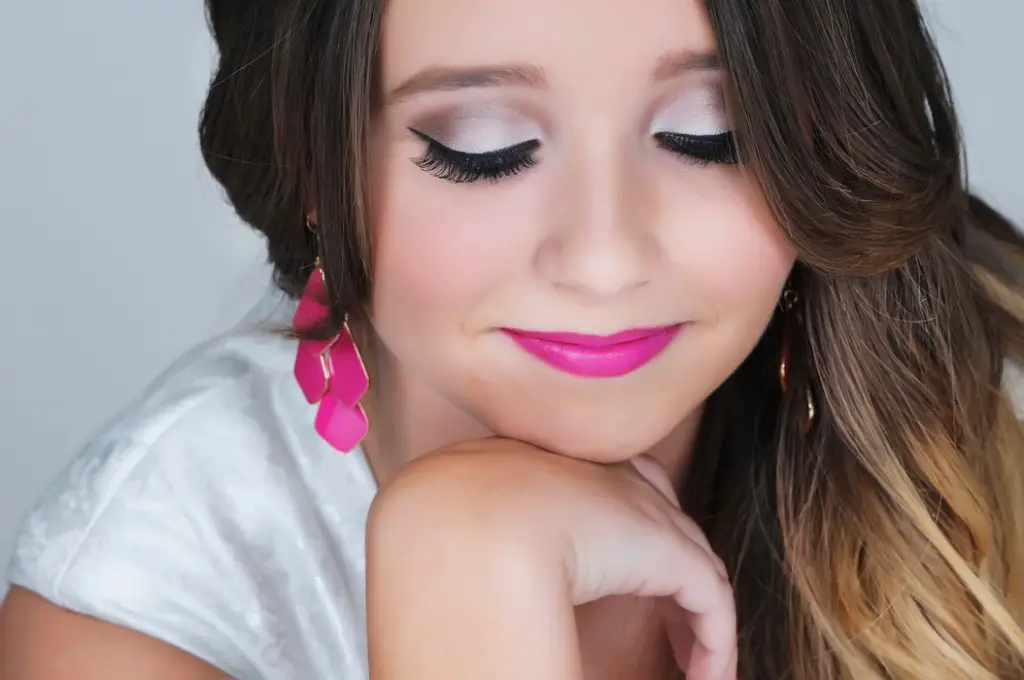 5. Why do you think people have responded so well to your cover videos?
I'm not sure! Haha. I definitely try to put my own spin on all the covers I do, and it seems like people enjoy seeing that! (hopefully 🙂 haha)
6. Why to you is playing shows so important to you?
Playing shows is one of my favorite parts of being a musician. The feeling you get being up on stage is indescribable and absolutely amazing. Plus, I LOVE getting to meet my Dream Team in person at shows!!
7. What do you hope the EP will do for you and your music?
I hope the EP will help people see that I'm not just a cover artist, but that I'm a singer/songwriter with my own music to share!
8. Who has been the biggest support to what you do?
My friends, family, and of course my Dream Team support me in all I do! 🙂
9. What does 2013 mean to you?
2013 has been the best year of my life so far, I can't wait to see what the future has in store!
10. What next for yourself?
I'm going to be promoting my EP, still making covers, and hopefully working out some more shows so I can perform for my fans and meet them in person!