Kaki King – Glow (Top Shelf/MGM)
Kaki King has released her latest album Glow and it is incredible.  Kaki King guitar playing is amazing on this album.  If you don't know her music, she plays instrumental music which to me mixes new age and folk influences to great something special.  The first song Great Round Burn highlights this with some excellent guitar playing, great use of the violin.  It is a vibrant fast pace song, that sets the album up in a good tone.  Streetlight In The Egg show off her guitar playing alongside some percussion and some addition unique sounds in the background which only add to the song.  Bowen Island is one of the picks off the album, I find it to be a song with Indian Influences, I find it a catchy song, I love Kaki guitar playing on the song.  The use of ambiance melodies in the background only add to the track.  Cargo Cult is song that has Kaki guitar playing alongside some percussion/beat and the other unique sounds in the background add to the track.  Kelvinator, Kelvinator is song that show of Kaki guitar playing, the use of a beat behind the song, the ambiance melodies give the song a nice touch.  Fences is another pick off the album, shows off her guitar playing, find it to be a beautiful tune, find it to be a catchy tune.  No True Masterpiece Will Ever Be Complete is like Fences, shows off her guitar playing the ethereal melodies behind the song with a small beat just work.  Holding The Severed Self is another great tune, awesome guitar playing, The beat which comes into the tune is used.   The way she just plays the guitar and pick every note is incredible.  Swimming The Fractured Surface has good use of ambiance melodies and the amazing guitar playing with a hint of beat just work well together.  A Place Of Endless Light has some amazing guitar playing alongside a beat, the use of ambiance melodies works. King Pizel is another pick off the album for me, amazing guitar playing alongside a beat,  The use of the bagpipes just work so well here.  It just works together, It's a big striking song that just grabs you with the first note.  The Fire Eater with the guitar playing alongside strings is a nice touch.  It used just right to make a song that stands out and lingers after the last note is played.  Marche Slav finishes off the album with a great song that use of ambiance melodies alongside some amazing guitar playing truly shine.  This is an amazing album, well produced,Kaki should be proud.  Awe inspiring, beautiful, a work of a genius.  This is a masterpiece.
I adore Tully On Tully, this is the new song featuring Hayden Calnin called Stay which is a killer of a track. Worthy of your time. She got something special going on here, this and what else has done already has ensured her to be one of the most exciting talents to come out of Melbourne in a long time. Check her out.
UPCOMING TOUR DATES
March 21st – Espy, St Kilda VIC w/ Neighbourhood Youth
March 27th – Evelyn, Fitzroy VIC w/ Animaux
March 29th – Workers Club, Fitzroy VIC w/ Lurch & Chief
April 4th – Grace Darling, Collingwood VIC w/ Goldsmith
April 14th – St Kilda Youth Festival, St Kilda VIC
April 17th – Grace Darling, Collingwood VIC w/ Katie Wighton
May 10th – Grace Darling, Collingwood VIC w/ Messrs
May 11th – Saloon Bar, Traralgon VIC w/ Messrs
June 1st – Plus One, Adelaide SA w/ Messrs
www.tullyontully.com
Bean who we have interviewed on the site has her EP available out now on Itunes and it's only $5 US. She is a fantastic artist. Worthy of a listen. She is a pop star in the making.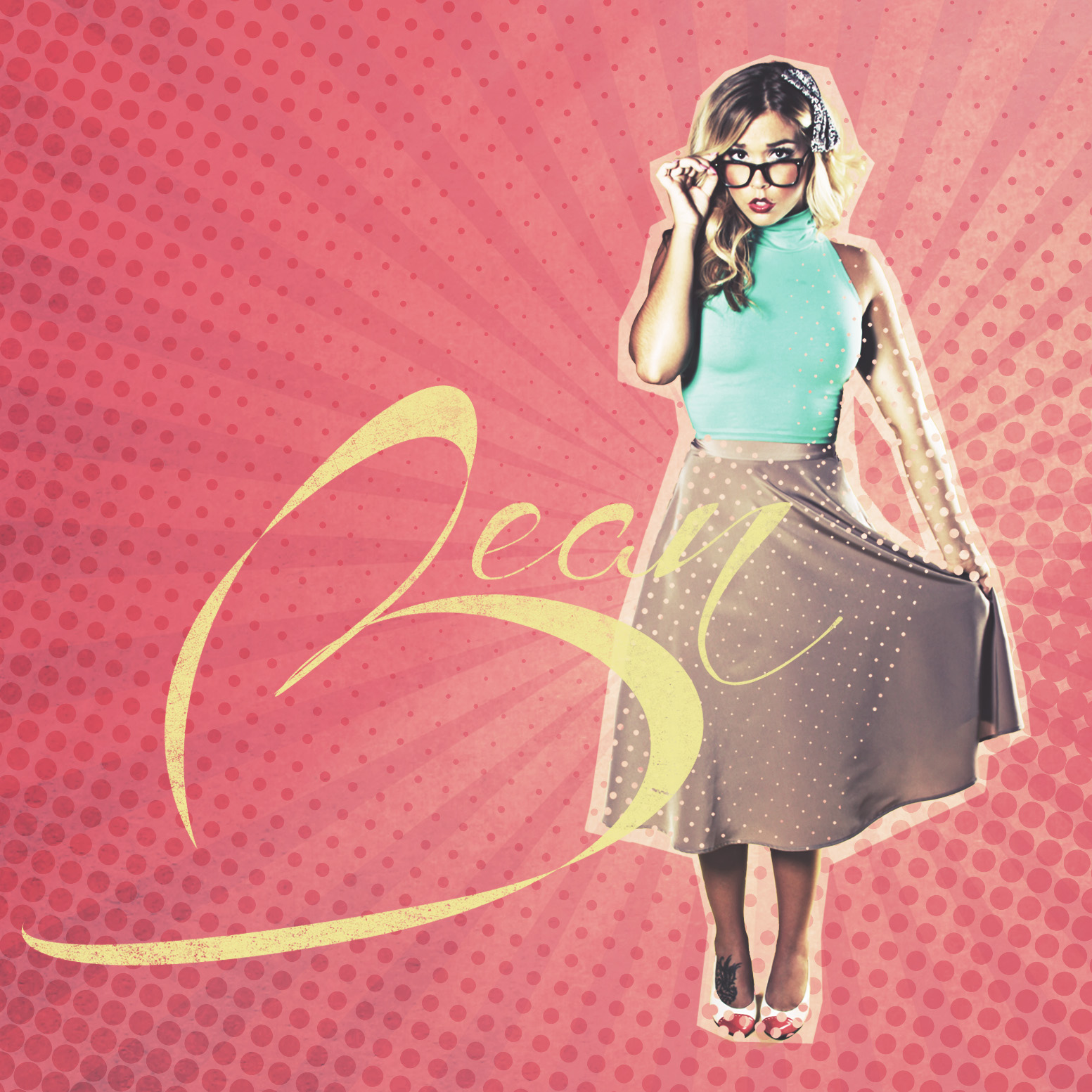 https://itunes.apple.com/us/album/like-to-love-you/id619342884?i=619343600&ign-mpt=uo%3D4
http://www.youtube.com/watch?v=gGloMxazHgI&feature=youtu.be
Voodoocain with their new video clip Cut You Down. It's a rocking song, cool clip and needs to be cranked loud.
WE ALL WANT TO NEW SINGLE 'NO SIGNS' AND NATIONAL TOUR
What a rollercoaster ride 2012 was for Brisbane's previously-undiscovered pop geniuses WE ALL WANT TO. From pretty much a standing start, they've made themselves known far and wide with their serious touring schedule, a never-say-die indie-DIY attitude and an album that's deservedly landed them on numerous best-of-2012 lists.
COME UP INVISIBLE is their second long-player, and it's clearly one of the finest Australian albums of recent times. Displaying mammoth musicality with hard-earned songwriting smarts and abetted by a whip-smart production, it's a '90s-tinged set that shines with audacious ambition and genuine conviction. Tim Steward and Skye Staniford's vocals roam between fierce defiance and naked vulnerability; guitars sigh and wail, conjuring waves of power and fragile, glittering intimacy. Keys, percussion and even bazouki materialise like angelic visions over the understated yet menacing rhythm section. It's a riveting high-wire act made all the more fascinating for the complete lack of a safety net.
Out April 5th, new single NO SIGNS is a fine example of this – fearsomely well-crafted, as clean-lined and immaculate as a well-cut suit, yet utterly immediate and somehow unexpected. It's a colossal pop song that is clever enough to appear dumb, riding in on a wave of "yeah yeah yeah yeahs" and yet containing the kind of truths that have to be sculpted from the hardest of experiences.
WE ALL WANT TO have clearly spent a lot of time thinking, and yet there's an infectious joy when they play, a surrender to the certainty that great pop songs can change your world, at least for an hour or two. See it all come to life when they head off on tour through April.
WE ALL WANT TO – TOUR DATES
Friday 19th April – Judith Wright Centre, Brisbane QLD
Thursday 25th April – Union Hotel, Newtown NSW
Friday 26th April – Good God Small Club, Sydney NSW
Saturday 27th April – Love The Phoenix, Canberra ACT
Friday 10th May – Edinburgh Hotel Front Bar, Brunswick VIC (Early Acoustic Session)
Friday 10th May – Yarra Hotel, Abbotsford VIC
Saturday 11th May – Public Bar, North Melbourne VIC
Friday 24th May – Spotted Cow Hotel, Toowoomba QLD
www.weallwantto.com | www.plusonerecords.com.au | www.alienlane.com
'
Spend It With You by Carrie Phillis & The Downtown 3 is a cool tune, it's kind of rock'n'roll mixed with 60's pop and to me a dash of Motown.
I dig it a lot, will be good to see where they go next.
BRUCE MATHISKE 'MY LIFE'
ALBUM RELEASE & NATIONAL TOUR
Internationally renowned guitar maestro and performer Bruce Mathiske is fortunate enough to tour the globe, playing the sort of music he has always aspired to play.  But it has been a long and sometimes extremely difficult journey to reach this point in a remarkable career that has spanned nearly 3 decades.
Mathiske, who can add composer, documentary maker, presenter, producer, writer, teacher and public speaker to his list of accomplishments, is an inspiration, and not just for his musical career achievements.
Confronting and overcoming a number of potentially life-threatening and career-ending obstacles with an amazing amount of tenacity, hard work and dedication, all the while with his renowned good grace and humour intact, speaks volumes about the very special man behind the music.
Not many people could come back from an accidental .22 Calibre bullet shattering your skull and leaving you with left arm paralysis for almost a year, to name just one incident he has endured. But, with his guitar as physiotherapy and his music as motivation, Bruce did.
'My Life', Bruce's 17th album, is an autobiographical release; a chance for an artist that has scaled the heights from some very dark lows, to look back and reflect on a life and career that he is both eternally thankful for, and very deserving of.
Bruce is about to undertake his largest Australian tour to date, with a new live show built around the My Life album.  He'll be performing in metropolitan capitals and regional cities and towns, from Tasmania to Victoria, up to New South Wales and Queensland, with ACT, South Australian and West Australian shows later in the year.
The shows are a mix of many rhythms and moods. Add to this Didgeridoo, and Mathiske surpasses your expectations at every turn with his ability to play bass, rhythm and melody simultaneously leaving his audiences utterly amazed.
Without doubt Bruce Mathiske is a fine example of strength and courage and his incredible journey gives further credence to his unprecedented musical prowess.  He is a  true master of the guitar, a superb live performer and one of life's true gentlemen.
 'My Life' is out April 5 thru MGM
TOUR DATES
Wednesday 17 April
The Peacock Theatre
77 Salamanca Place, Hobart TAS
Thursday 18 April
The Earl Arts Centre
57 Brisbane St, Launceston TAS
Friday 19 April
Lighthouse Theatre – The Studio
185 Timor St, Warrnambool VIC
Saturday 20 April
Geelong Performing Arts Centre
50 Little Malop St, Geelong VIC
Sunday 21 April
Chapel Off Chapel
12 Little Chapel St, Prahran VIC
Thursday 2 May
The Playhouse
Old Hume Hwy, Mittagong NSW
Friday 3 May
Milton Theatre
69 Princes Hwy, Milton NSW
Saturday 4 May
The Clarendon Guesthouse
Lurline St, Katoomba NSW
Wednesday 8 May
The Basement
7 Macquarie Pl, Circular Quay NSW
Thursday 9 May
IPAC
32 Burelli Street, Wollongong NSW
Friday 10 May
Avoca Beach Picture Theatre
69 Avoca Beach Dr, Avoca Beach NSW
Saturday 11 May
Newcastle Conservatorium Concert Hall
Cnr Auckland & Laman Sts, Newcastle NSW
Saturday 25 May
Zenith Theatre
Cnr Railway & McIntosh Sts, Chatswood NSW
Saturday 15 June
Manning Entertainment Centre
33 Manning River Dr, TAREE NSW
Wednesday 19 June
Brisbane Powerhouse
119 Lamington St, New Farm QLD
Thursday 20 June
Nambour Civic Centre
Centenary Square Currie St, Nambour QLD
Friday 21 June
Gold Coast Arts Centre
135 Bundall Rd, Surfers Paradise QLD
Saturday 22 June
The Jetty Theatre
337 Harbour Dr, Coffs Harbour NSW
The Blackwater Fever Interview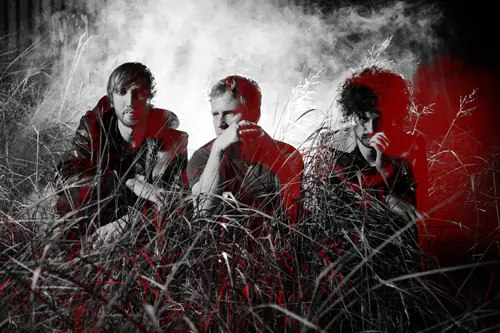 Photo Credit: Stephen Cameron
The Blackwater Fever are a cool Australian band doing good things. Their music is rock'n'roll blues kind of stuff and it is totally awesome. I really dug what I heard and knew I had to interview them for the site. So read on and find out why they rock.
http://www.facebook.com/theblackwaterfever/
1.  What was the inspiration for the new album The Depths?
The name came from the title track and it was chosen as the album title long before we started recording.  But in the end I think it suits the album and our journey creating it down to the ground.  We put our hearts and souls into this album and really dug deep.  And from our perspective starting with a working title like The Depths…  set the bar pretty high.  So it had better be good!
2.  How was the recording process different to the last album?
We recorded it all ourselves this time and I (Shane) mixed it.  There was lots of trial and error and big learning curves but in the end we've come out with a new skill set to create and control our sound from beginning to end.  Exciting times ahead.
3.  How do you guys warm up for a show?
Nothing crazy for me I'm afraid.  I just like to sit back stage and play through some of the songs on the setlist.  I'm a self taught guitarist and don't practice….  except at the very last minute when I'm feeling nervous.  No whiskey shots or anything like that.  It'll only get messy on stage.
4.  What inspires the band when writing songs?
Other good songs.  Sometimes a scene in a movie.  That first exciting spark of a riff or melody.
5.  What has been your favorite show to date?
Probably Byron Blues Fest and supporting The Black Keys.
6.  How does social networking help the band?
It has been a major contributor to the awareness of this new album.  Fans have been super supportive sharing our new album teaser and video.
7.  What does mean to connect with your fans?
It means a lot.  We purely write music that appeals to us …  music that we'd like to hear.  So having other like minded people out there enjoying what we do is doubly rewarding.
8.  What has been the craziest on tour experience?
Having a 8ft something liquored up Tasmanian continually shout 'F*ckin' Sing!!!' at us during our opening instrumental while a 70 odd 5ft something bouncer watches on fades into the back of the room.
9.  If you could put the ultimate festival line up together who would be on it?
Tom Waits, Grinderman, Black Rebel Motorcycle Club, Drive-By Truckers, Truckfighters, The Derek Trucks Band…  anything with truck in the name.  And it shall be called TruckFest (with Motorcycles).
10.  Where would you most like to play?
We'd really like to tour the states, UK and Europe in the coming years.
11.  Who would you most like to collaborate with?
Josh Homme, James Lavelle…
12.  What next for the band?
We're planning to hit Melbourne, Sydney soon.  We're working on another 2 video clips too.
13.  What does 2013 mean to you?
We just want to tour and promote this new album.  Now that we're confident in the studio, I'd like to get back to recording asap too.
Tori Tate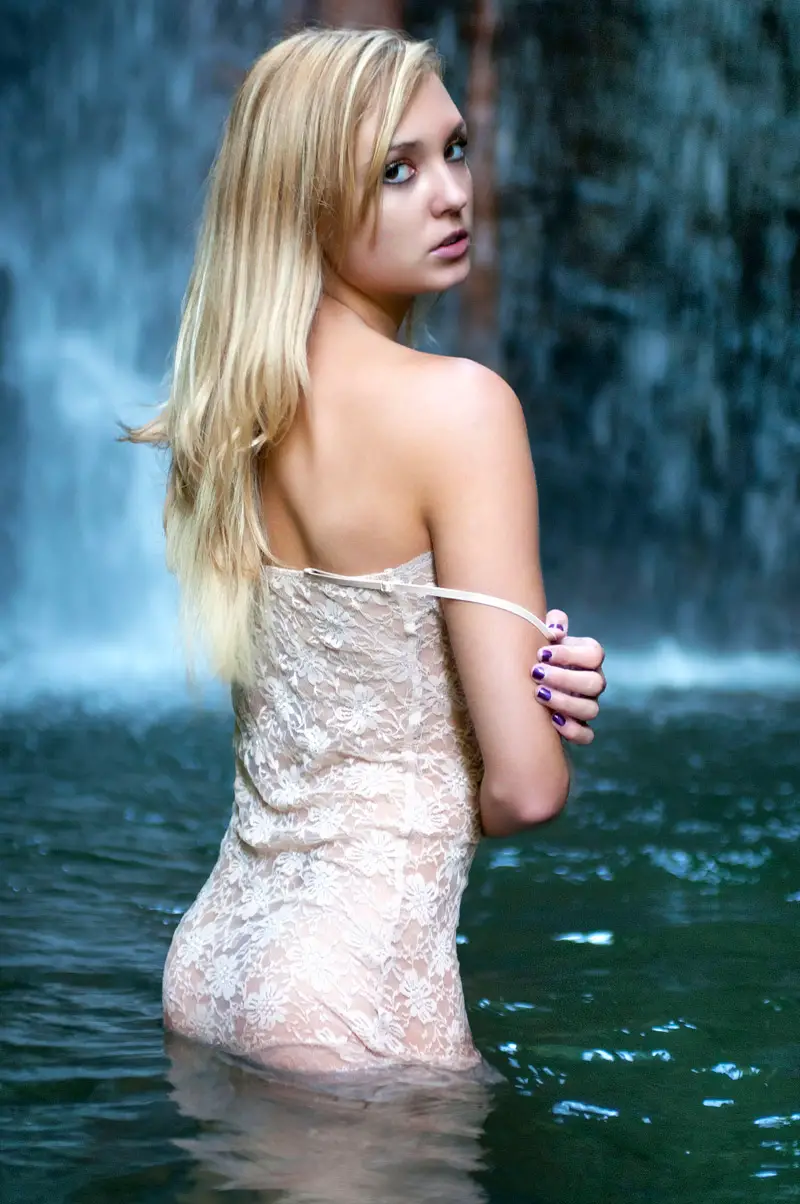 Photography by Jeffrey Haas – Haas Designs
I interviewed Tori Tate last year and I loved interviewing her, switched on, smart, beautiful and going places. She agreed to another interview, this Broadcasting student is going to be making a name for herself on the screen real soon I know of it.  So read on and find out why I think Tori Tate is smart,beautiful and most of all rocks.
1.  What have you been up to since we last spoke?
Oh wow, well I have started bartending now.  That's been a whole new adventure, especially doing it on a college campus.  I am wrapping up my fourth year of school, which means I will just have one semester left; so excited!  Pretty much just trying to enjoy the little bit of college I have left.  Enjoying time with my friends and making new ones.
2.  How do you prepare for a show or taping of a show?
Usually I talk with my co-producer a few days before the taping of the show to see what we are looking to include in the show.  I like to go in the day before the show to upload packages and scripts, although sometimes it happens the morning of the taping haha.  I also like to show up early to get the studio set up.  I try to keep my mood really peppy and upbeat so that the crew is excited; I feel like that is crucial for having a good show.
3.  How do you prepare for story for news or program broadcast?
It just depends on the type of story.  I typically like to add graphics to stories that are read by an anchor.  If it's a video story I have to upload it to the switcher.  If I'm actually reporting it's a different process.  I have interviews to conduct, footage to shoot, write a script, record the voice over, and then edit it all together.
4.  Do you think what you have learned at college has given you the right skills for the workplace?
I definitely think that college has prepared me for the workplace.  I have participated in an internship that the journalism department requires its students to do.  It taught me what the real world of journalism was like before I enter into the field.  I am also currently in a class called "The Future of Journalism" which is teaching me how the business is evolving.  I feel like by combining all the skills my professors have taught me I will be prepared to face the world of journalism.
5.  What has been to you the highlight of your college life?
Haha.  It's all been the highlight quite honestly.  I think the past year has been one of the best thus far.  It's been a lot of friends creating lot's of random memories that could only happen in college.
6.  What kind of show would you most like to host or produce?
I would love to host or produce some sort of pop culture show.  My ultimate dream job would be to work for the E!  network.  I would love to work for E!
News whether it was producing or hosting.
7.  Have you done much modeling recently?
Not recently.  I have been focusing more on my personal life over the past few months.  Trying to experience some new adventures and focusing on the relationships around me.  I went through a rough year personally in 2011, so I decided in 2012 to focus on myself and explore college life while I still had the opportunity.
8.  Will you do any more or are you done for now?
I am planning on jumping back into the game, and very soon!  I have a photo shoot coming up at the end of March for a tribute album to Hugh Hefner and Ray Anthony by the Brad Walker Orchestra.  I am super hype to get back to something I love to do.  Hopefully from there my career will pick up again in the modeling world.
9.  How do you keep looking so good and in such good shape?
Haha that is a great question!  I haven't been doing the best lately at keeping up with my workouts and good eating habits, but that's really what it's all about.  It's all about maintaining a balanced lifestyle.  I enjoy snacking but instead of eating out of the vending machines while on campus I pack almonds or something healthy like that.  I try to always take the stairs or walk the long way to class if I know I can't get a workout in that day.  Plus, I really enjoy lifting weights for at least 30 to 45 minutes before I go for a run.  That way my body is already burning calories before I begin my cardio, my volleyball coach taught me that one.
10.  What would we find on your ipod or what are you listening to at the moment that you are digging?
I am currently taking a history of rock course in college so I've began getting back into some classic rock.  The Beatles is my favorite band so of course I'm jamming out to them.  I've also been digging some Bob Dylan lately.  I love Ellie Gouldings latest album so that's one I like to listen to while walking to classes.
11.  What next for yourself?
I will be studying abroad in Cyprus this summer.  I am so looking forward to broadening my horizons by living overseas for five weeks.  My classmates and I get to film and put together a documentary.  After that it will be one more semester of college and then out into the real world.
12.  What does 2013 mean for you?
2013 means discovering what the future holds.  Beyond that I am not entirely sure.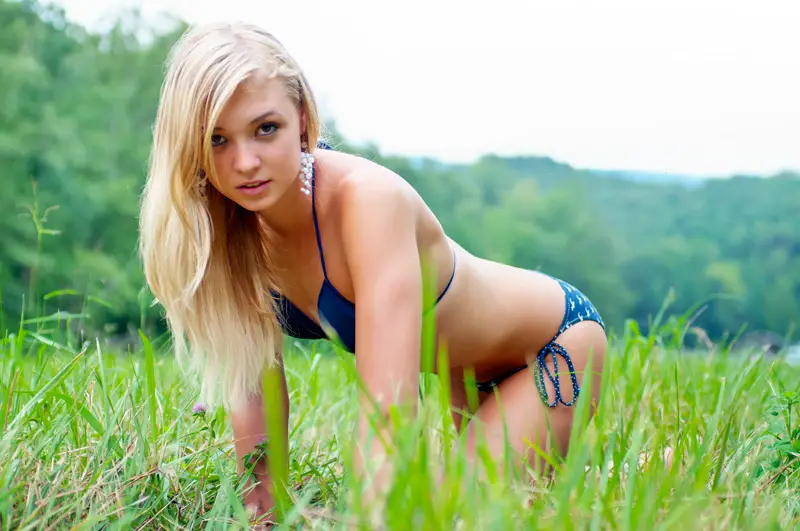 The Sunsleepers – Brightness EP (Self Released)
The Sunsleepers have released their latest EP and it's one of the most catchy's enjoyable releases of the year.  This Melbourne band play Indie Pop and they do it so well.  This a well produced and recorded EP at Sing Sing South.  Amanda the front woman for the band who also plays the keys, has such a good voice and works perfectly with the band's music.  The opening track Kaleidoscope is a song I got addicted too, when I first heard it, well written, sung, performed and extremely catchy to the ears.  It has everything in its place perfectly, from the way the keyboard is used, along side the drums, guitar and the bass.  It's one of those moments when you come across a really good song and this is one of them.  See The Stars On Fire is another catchy track, kind has an 80's vibe to it which is cool.  Sword is another pick off the EP for me, the use of keyboard and Amanda vocals alongside drums are nice touch, until the chorus where the full band comes in.  Hey Summer finishes off the EP and is another cool tune, catchy, good musicianship.  This is a fantastic EP, all the songs are good, the band got talent and some special going on here.  If you love good music then check this Melbourne band out, you will not be disappointed here.  It's very much worth your time.