This is cool can't wait to hear more about
I only have one more interview to go until I reach 600 interviews. I have some body special lined up for the Interview, so until that is locked in and done. Interviews will be on Hiatus just briefly, then I'll be back to cranking out interviews. I just want some body special to be the 600 interview and this person is it.
Thanks everybody for all their years of support on my little website that I have been doing for love, it really is much appreciated
Yours sincerely
Chris Parke
SLEEPY DREAMERS ANNOUNCE FIFTH BIRTHDAY SHOW
Melbourne indie-folk quartet Sleepy Dreamers have announced a fifth birthday show at the Workers Club in Melbourne on Friday June 19th.
Sleepy Dreamers will come up with any type of excuse to throw a party. It's been five years since the four friends started the band, and it's time to celebrate.
Support comes from Run Rabbit Run and Open Swimmer (solo). This is going to be one heck of a party.
 SLEEPY DREAMERS 5TH BIRTHDAY PARTY
Friday June 19th 2015
The Workers Club, Melbourne
With supports Run Rabbit Run and Open Swimmer (solo)
Doors 8:30pm / $8
LINKS
Motioner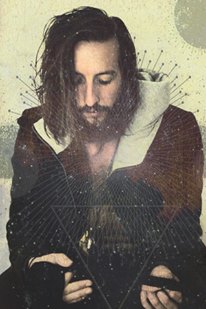 Talented artist doing things. Liked what I heard so this what he had to say
https://www.facebook.com/motionermusic/
1. What was the inspiration behind the new song?
Lyrically, it's basically about a close relationship ending, very cliche! Musically, I was going for a bit of a Crosses meets Thrice vibe.

2. What inspires you when writing music?
Other artists music has always been my biggest inspiration. Whenever I hear something that blows me away it always gets me into a creative head space. I want to make something that gets people feeling the same way I do when I listen to good music.

3. What buzz do you get from playing live?
Playing live is always pretty fun. A good, natural high.

4. Do you have any thing you do before you play live?
Not really no. Maybe have a sneaky stress attack that everything is going to run smoothly then have a few shots.

5. Is an album in the works?
Yes, I finished work on my first album last year so hopefully it will see the light of day soon!

6. What can people expect from your show?
This run of shows will actually be the first time I've played live with this project so I'm not too sure what to expect myself. A good mix between ambient electronic and alternative rock is a definite though.

8. If you could collaborate with any one who would it be?
Thom Yorke, hands down.


9. If you could have anybody in a video clip who would it be?
Daniel Day-Lewis, another hands down!

10. What does the rest of 2015 have in store for you?
I'll be heading back to the studio after this tour is finished to work on some new material and then hopefully towards the end of the year I'll be releasing this album, finally.
Love Like Hate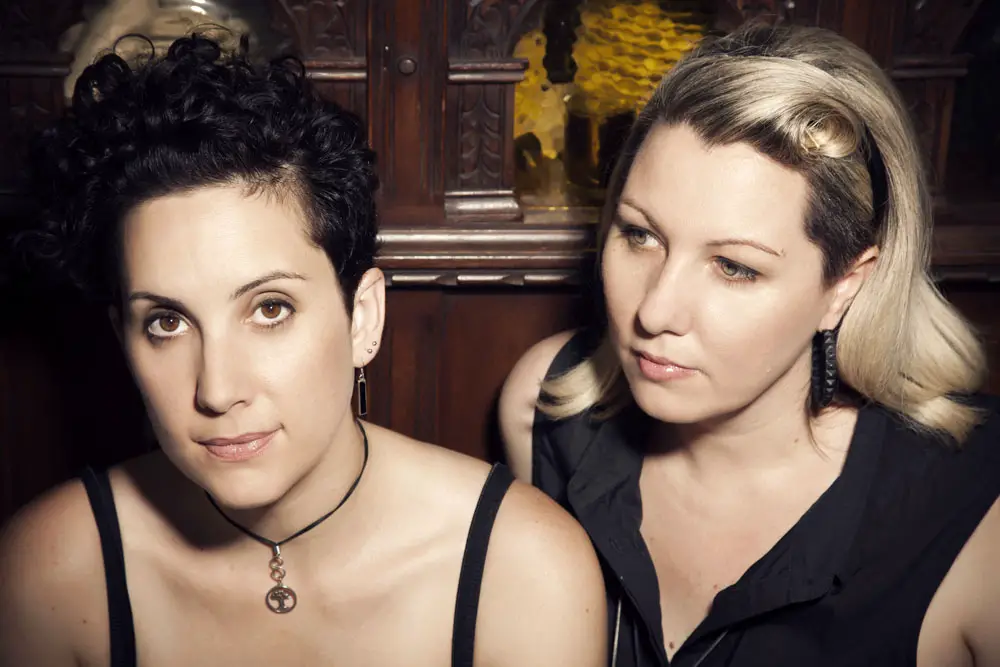 Sonja Ter Horst from the band answers my questions about their New EP and they are going on tour to promote it.
Photo © Brooke Shaw Photography
http://www.lovelikehate.com.au/
Melbourne  |  Fox Hotel | 2015
Sun 17 May | Good Beer Week – Girl Power 18+
With Emma Wall & The Urban Folk, Dear Buffalo and Sally Datsey
Free Event : from 3pm
Sydney | Captain Cook Hotel | 2015
Supporting Nova & The Experience
Tickets available at door
Hobart | Brisbane Hotel | 2015
With Native Cats and EWAH & The Vision of Paradise
Tickets available at door
Brisbane | Powerhouse |2015
Sun June 21 | AA Free Event – Afternoon show
Free Event : from 3pm
What inspired the new ep unnoticed?
We had originally wanted to record an album when we went in the studio for the Rabbit Hole EP though due to the cost of recording we decided to do two EP's instead, so many of the songs were already written.  The two EP's although different in the way that we used more electronic programming on the second are essentially a collective of songs from the same time.
How were things different from earlier releases in terms of the recording process?
Previously recording Rabbit Hole we went in with a live drummer for a majority of the tracks, though with Unnoticed because of the cost of session artists we went in and explored electronic sounds and beats. This ended up allowing us to develop and explore a new element to our sound.  As independent artists often the cost of recording and touring cannot be sustained with having session musicians, so it was great for us to explore sounds that could bridge the piano and the electric guitar.
Was there a change in prep before recording the latest release?
Heather did a short crash course in Ableton and began using the program to create beats/layers which gave us the basics and some ideas to take into recording with Lachlan (Mitchell).
How does it feel to be signed to Rough Trade Publishing?
It is surreal as it wasn't something that we had sought out, to be personally approached by Rough Trade Publishing as a small relatively unknown independent band in Brisbane by the UK independent giant was mind blowing.
What can people expect from the tour?
For the Australian leg of our tour we will be joined by Stephen Birt on drums, he toured previously with us on our Rabbit Hole Tour and he will be collaborating with the electronic undertones on some of the tracks.  Our shows are essentially us doing our thing, playing our instruments; the drama is in the sound of our music.
Do you have any plans to go overseas and have a crack it?
We toured Berlin, Paris and England last year headlining the London Vegan Beer Festival and we have been invited to return to the UK in July to tour on the UK Vegan Summer Roadshow.  We are very excited to be playing ten shows in nine cities.
What is next for the band?
After the English Summer tour (Australia and the UK), we will be returning to release another track off the Unnoticed EP before heading into the studio to start recording a full length album.
Episode 3 of The Parx-e Show is up with interviews with Singer Songwriter Alexa Borden and Boxing Manager & Screenwriter Mike Altamura
Great song and video clip by Doctin.  I've known her for a while and it's good to see her with a new song and clip which this one is a cracker.
Tully On Tully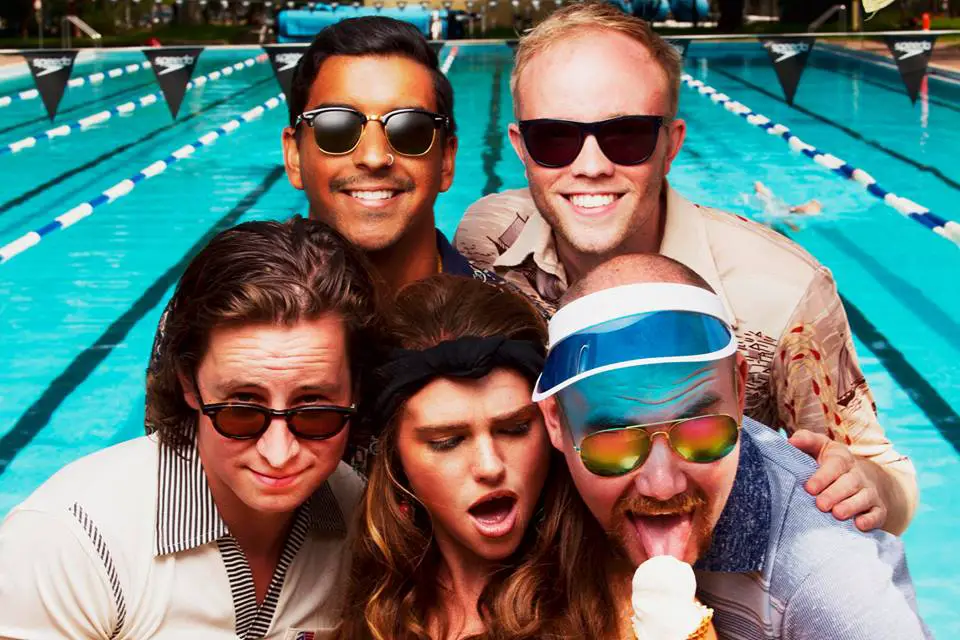 Tully On Tully are an awesome band from Melbourne, who put on a killer show live. Two Birds is one of my favorite songs at the moment. To get the low down Pete from the band answers my questions.
https://www.facebook.com/tullyontully/
1. What will be the up coming release be about?
Our upcoming EP doesn't have a specific theme, but all of the songs loosely touch on ideas that we've shared and experienced as individuals over our lives. From latent epiphanies about past relationships to darker themes of loss and grief, it's all tied together with colourful and uplifting sounds that paint a more hopeful picture of the future.
2. What is the song Two Birds about?
Two Birds is a short story about love. More specifically, it's about a couple who have come to a stagnant point in their relationship and decide to live in the moment and try some new experiences. Unfortunately it hasn't gone to plan and the song is sung through the eyes of one half of the couple who feel that they've gone too far and wants things to be how they were before.
3. Are you happy how the the tour went?
We had a fantastic time on the tour. Having it spread over a couple of months enabled us to recharge between shows and really give our all at each gig. We played in a few spots that we're familiar with and a few more that were new to us, and managed to sell a few CDs and make a few new fans along the way. All in all it was very successful!
4. How important is having the right sound engineer in making your live show sound good?
A good sound engineer is crucial in a live setting. Fortunately, we haven't come across many that weren't good! One thing we have found is that the more time you spend honing the music and dynamics on stage yourself the easier their job is, and that then allows them to spend less time trying to get the balance right and more time highlighting dramatic points. Communicating with engineers is so important, so we try to forge good working relationships with everyone we work with, even if it's just for the one show. When it all comes together like that you get some incredibly magical moments live.
5. What is your favorite place to play?
I think we're all fans of Byron Bay, where we've played a few times now. Maybe it's the cool atmosphere and the beaut weather, but we love it! We also had a great time in Toronto, Canada, and would love to play over there again some time.
6. Are you happy how things have gone for your music so far?
Absolutely. We've been working at a steady pace over the last few years with some periods of intense insanity (recording, playing overseas and such), and we're always getting feedback from friends and industry people that continues to encourage us. We have achieved a huge amount so far, but have so much more that we want to say and do so I don't see it subsiding any time soon.
7. Who do you enjoy playing with the most?
We can't go past a good gig with mates. We've played with Neighbourhood Youth a lot, and they're very good friends of ours. Those shows are always huge with our extended pool of friends and family. We've also played a lot with Playwrite who are an incredibly talented and hardworking gang, though I reckon it's been too long since we've shared the stage with them!
8. What does the rest of 2015 have in store for you?
Quite a bit as it happens. We're in the final stages of preparing our new EP. We have at least one more single to drop in the coming months, and probably quite a few shows to go with it. In general we're playing a lot more which is so great for both our ongoing exposure but also our abilities, which continue to be honed and improved with every gig we play. Who knows, we might even end up overseas again before the year is out. Fingers crossed!