Perth based Alternative Rock outfit Scarlet Drive have just released their new music video 'Sad Robot'.
The band have also announced the forthcoming release of their debut EP
'Echoes Of Apprehension' (out Friday September 21st) and will kick off a run of Australian tour dates in early October.
Scarlet Drive blend elements of Punk, Funk and Reggae to carve their unique Alternative Rock sound.
The band kicked off 2018 with the release of single 'Ceto'. The release received stellar reviews from Triple J Unearthed, AAA Backstage, Listen Here Reviews and many more.
The single was quickly aired on over 50 radio stations throughout Australia.
Scarlet Drive then followed up with the release of single 'Abusement Park', which was premiered through Happy Mag and received positive attention from blogs throughout the world. The single reached Number 1 on the Triple J Unearthed Punk Charts.
New EP 'Echoes Of Apprehension' is available for pre-order on iTunes.
"Ceto has resulted in is a perfect fusion of modern music stylings"
AAA Backstage
SCARLET DRIVE
'ECHOES OF APPREHENSION' | TOUR DATES
October 4th – Rosemount Hotel, Perth, WA
Tickets available at www.oztix.com.au | 18+ only
October 10th – Chateau Apollo, Adelaide, SA
Tickets available at door | 18+ only
October 11th – Bar Open, Melbourne, VIC
Tickets available at www.oztix.com.au | 18+ only
October 17th – Rad Bar, Wollongong, NSW
Tickets available at www.moshtix.com.au | 18+ only
October 18th – Oxford Art Factory Gallery Bar, Sydney, NSW
Tickets available at www.moshtix.com.au | 18+ only
October 19th – Heya Bar, Brisbane, QLD
Free Entry | 18+ only
October 21st – The Shared, Yandina, QLD
Free Entry | 18+ only
So I went to America and did a whole bunch of interviews and they are now up for your viewing pleasure. So I went to Los Angeles, Dallas, Houston, Chicago, Nashville and New York. All those cities except Chicago I did interviews in. Plus I went looking for As Seen On TV Products plus I talk about some awesome places I ate at and an awesome video game shop in New York plus I give some travel tips. Hope you dig the interviews. Let me know what you all think
Impressive song that is so beautifully sung and performed. Linney is onto a winner here. It's a great tune and the clip speaks best about the song. Let's her talent shine.  It's worth a listen and get behind her.
Georgia Mae is the real deal. She is a fantastic Australian singer songwriter now living in the USA making really awesome music. I have been fortunate enough to be able to use her music in previous videos I have done in the past.   Her music is incredible and her new song is nothing short of amazing. Love the video clip, the way it is short. Looks really good. She an artist you need to know, she keeps impressing me with what she does as an artist.
Next Friday will be launching my video series on my trip to America. It's been a long time coming and I think it's ready for the world to see and I hope you all like it.
| FLASKAS |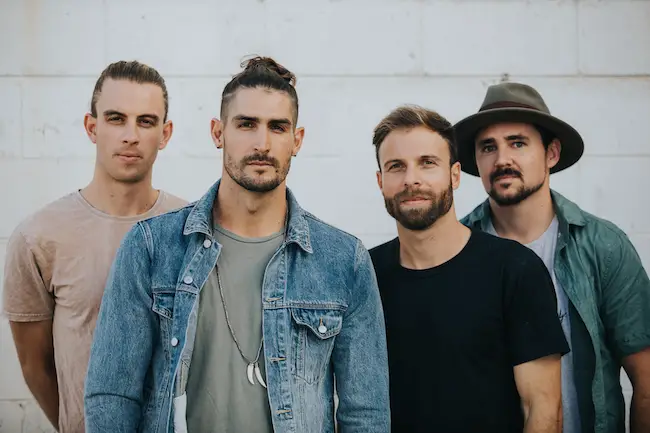 ALTERNATIVE ROOTS OUTFIT RELEASE HIGHLY ANTICIPATED DEBUT ALBUM 'KINGDOM COME' + ANNOUNCE AUSTRALIAN TOUR DATES
Sunshine Coast based Alternative Roots outfit Flaskas have just released their debut album Kingdom Come. The band have also announced a run of Australian tour dates.
Flaskas kicked off 2018 with the release of single and video 'Feeling The Rhythm', which was premeired via Roots N All on Triple J. The video was aired on MTV Australia and has since been aired on over 50 radio stations across Australia. The band then followed up with the release of single and video 'Afterglow'.
Chris from Flaskas recently spoke with Nkechi Anele from Triple J ('Roots N All') to discuss the band's forthcoming debut album. New song 'Free Time' was also premiered on the show.
Flaskas' trademark sound is a re-imagining they call 'Earth Rock' – an organic high-power blend of alternative world, coastal roots, funk, folk, blues and Indigenous music.
The band have Wild Marmalade, Kallidad, Kooyeh, Boy & Bear, Busby Marou, Tijuana Cartel, Timberwolf and have appeared at Sea N Sound Festival, Caloundra Music festival, MM&VA Festival, Horizon Underground Festival, Ocean Street World Festival and Airlie Beach Music Festival.
Debut album Kingdom Come is available for download on all major online stores.
KINGDOM COME | TOUR DATES
Aug 31st – Solbar, Maroochydore, QLD
Tickets available at door | 18+ only
Sept 13th – The Zoo, Brisbane, QLD
Tickets available at door | 18+ only
Sept 14th – Miami Marketta, Gold Coast, QLD
Free Entry | 18+ only
Sept 15th – Pacific Hotel Yamba, Yamba, NSW
Free Entry | 18+ only
October 11th – Oxford arts factory, Sydney, NSW
Tickets available at door | 18+ only
October 12th – Station bar, Katoomba NSW
Free Entry | 18+ only
October 21st – The Shared, Yandina, QLD
Tickets available at door | 18+ only
November 8th – Whole Lotta Love Bar, Melbourne, VIC
Tickets available at door | 18+ only
November 9th – The Shamrock, Echuca VIC
Free Entry | 18+ only
Dec 1st – Beer wine and cider fest, Sunshine Coast, QLD
Tickets available at door | 18+ only
Alicia Sky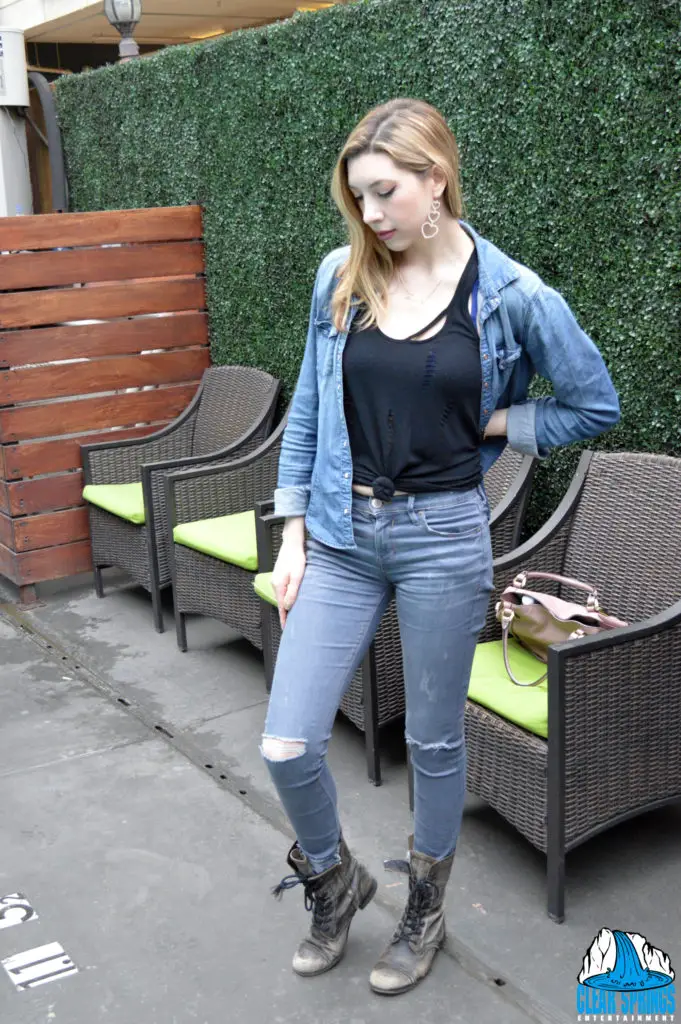 Photos by yours truly Chris
So I've decided to make my talented gorgeous friend Alicia Sky my beauty of the week again on my site. This talented lady has a really great voice. I was so excited about meeting her and she was just so lovely and appreciated all I have done for her on my little site. Her tunes a good solid pop tunes that she has written a few with her producer Taylor. Plus her new tune is getting loads of remixes done to it which is pretty cool. She puts a refreshing spin to pop music. She can really sing and she is a solid songwriter as well as being a master lyric writer.
She does cover songs as well. Her choice in covers are excellent. They are well produced and puts a unique spin on them which is nice. I like what Alicia does. She is a talented lady who can do no wrong with songwriting and with lyrics. I am excited about hearing her albums which I contributed to one.
Yes you will be seeing her in my video series out this month. Her songs are good catchy tunes that just pop and delight the ears. I am a fan and a friend. Will continue to support this dynamic talent as she is gonna go far. Mark my words folks.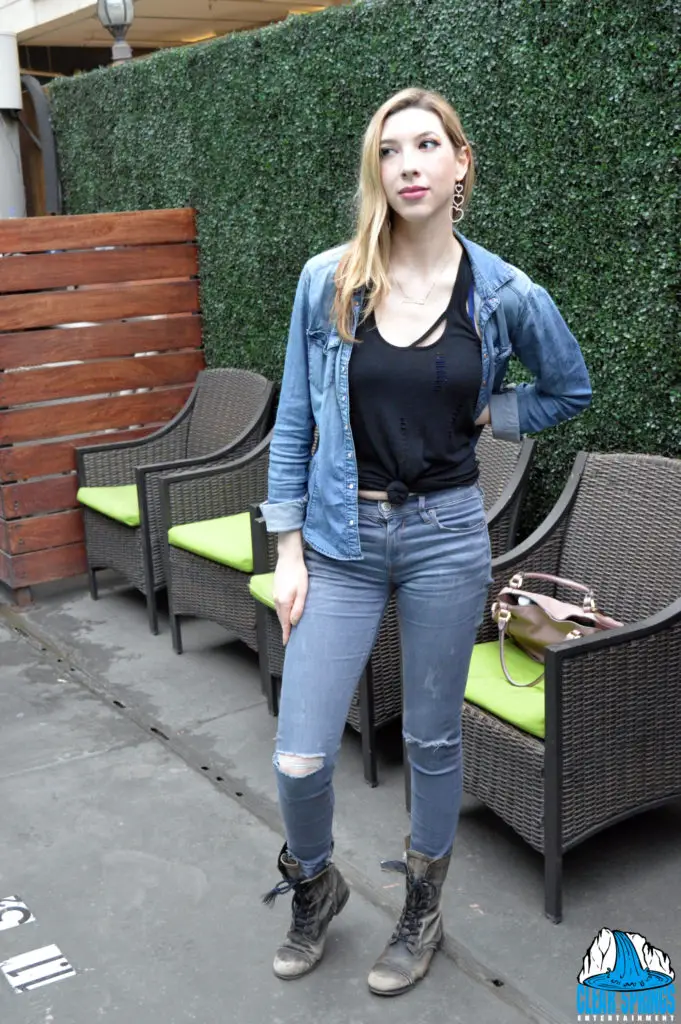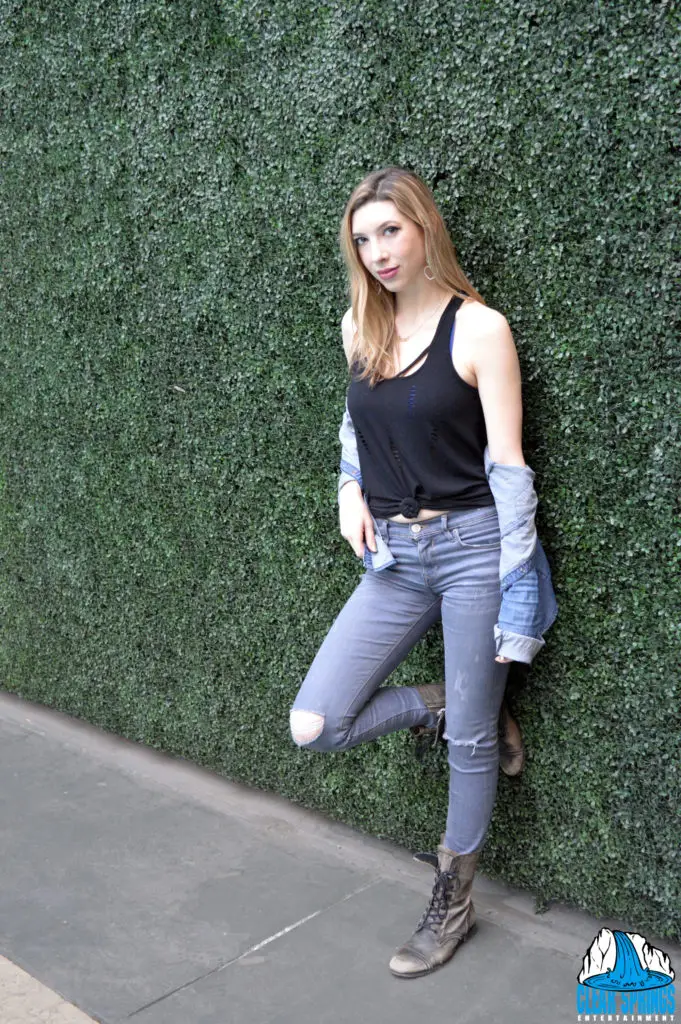 I adore Chandler Juliet I think she is talented and beautiful. This is her killer new track Burning Sage. It's the perfext tune well written and performed. It's my cup of tea and out now at all good digital retailers. She a star and this song is worth your time. Go get it now.
Abby Ramsay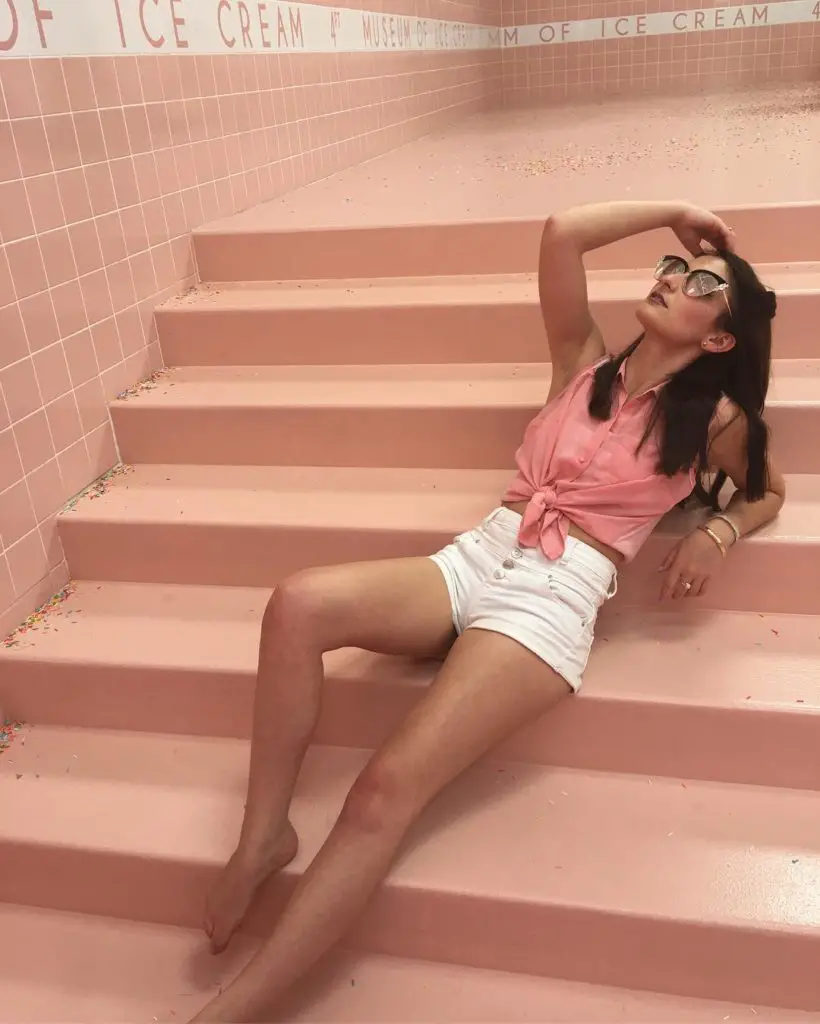 Photos copyright respected holders
So I got to meet Abby in January and she was way cool. Yes I interviewed for my video series and she was lovely to interview and all round awesome person. I wanted to give Abby more love on my site as I think she is an amazing person. I keep seeing more amazing photos of her. I think she will be a star. Abby is kicking butt in all that she is doing so will be continuing to support her in all that she does. The interview will be out next month.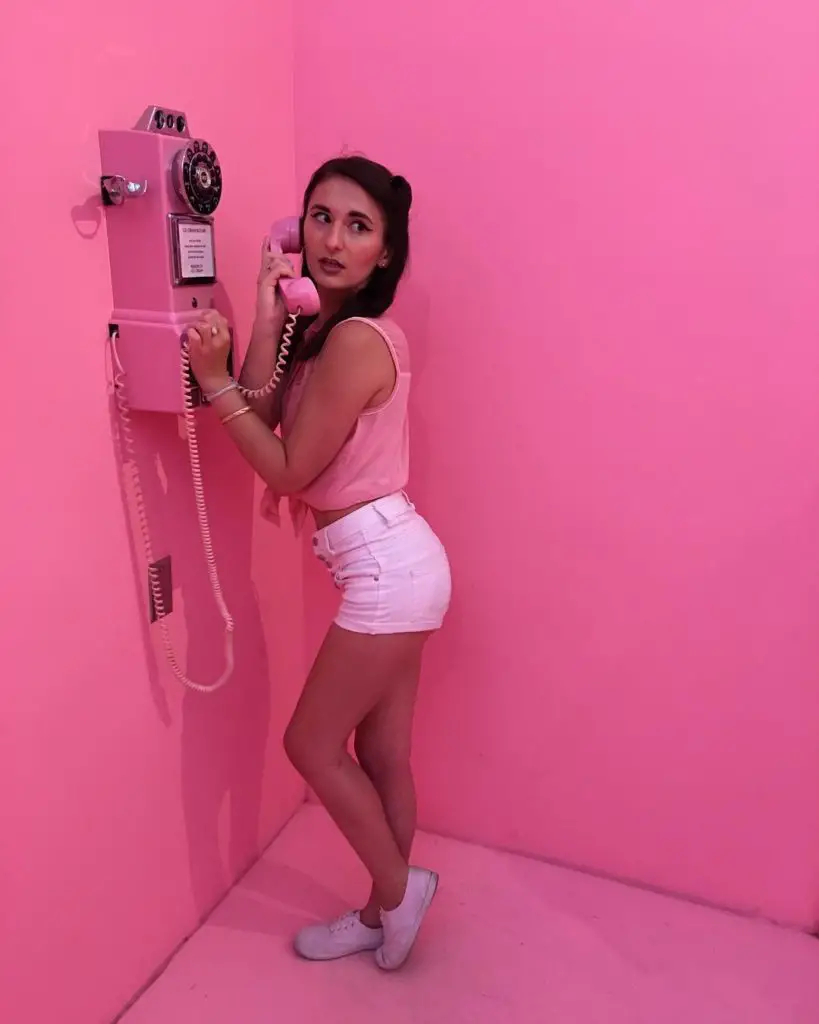 Legs Electric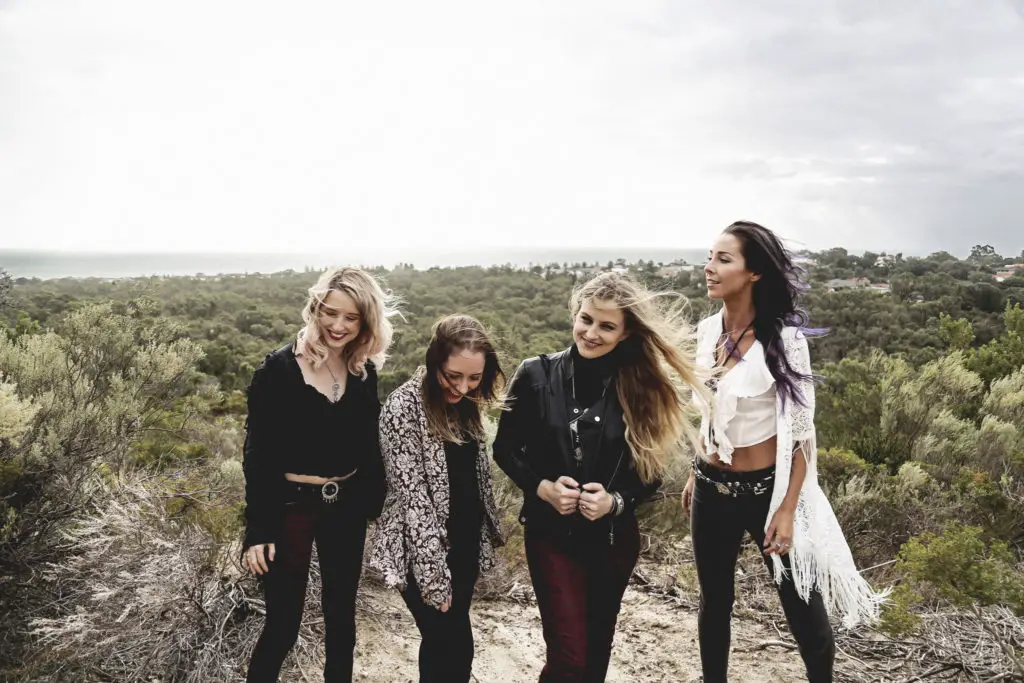 Legs Electric are a great Aussie band with a new EP out called Two Sides. This what Elana Haynes guitarist from the band had to say about it all so read on.
1. For someone unfamiliar with your music, how would you describe Legs Electric?
There's a lot of conviction in our playing and delivery. We've got strong solid vocals, guitar and rhythm section. So yeh, I guess don't expect anything airy or reserved. We're loud however there are moments in the songs where we carve out some space. We're all about giving the song what it needs. Not just leaving it on one setting. Legs are just full of power and vibe wrapped in a tight little package.
2. Tell us a little bit about the inner workings of your writing process.
Sometimes we just get in a room and jam over some random chord progression, other times we come in prepared with something specific we want to play, whether it be a melody/riff/chord progression.
3. What's one of your favourite live moments that comes to mind?
We had a gig down at Settlers Margaret River that was just really fun. We didn't necessarily have a massive crowd or anything, but it was one of those fun out of town gigs. Maybe more relaxing being out of the city, i don't know? But the vibe was there. On stage with us as a band, we were connecting. I think the best live moments is anytime I've got good sound to be honest. That sounds so boring, but it's true!
4. How important is social media to you in regards to engaging with an audience?
I think in this day and age it's a necessity. That's pretty much the only place you can see who's playing where at what time. I don't think there's any gig guides anymore? Even though I much preferred the paper copy personally. Easier to read it all in one spot, and not have to filter through everything else to see whats happening. On social media you can follow a band more closely, if they're in the studio or on the road, however I hope people don't substitute that for actually rocking up to a gig and experiencing all the action live!
5. What inspired you to take music more seriously?
I'm not good at anything else haha No other options?
6. What's spinning on your playlist atm? Any guilty pleasures?
Muse at the moment, I currently have them on repeat! Songs like 'MK Ultra, Panic Station, Madness, Knights of Cydonia …and I always have a bit of TLE going.
Oh I heard a song by Kasey Chambers on the radio and it made me cry, 'if we had a child'. Gosh I love it. So that has made it to my playlist mix.
7. Are you a fan of keeping the album format alive or do you think there's more benefit to release singles or EPs with the influence of streaming platforms arguably shortening attention spans?
If you've got a song, that just stands on it's own and wasn't a part of a longer story. Go for it. I think there is still a place for albums though. If you really love an artist, you want to listen to what they're saying. Not just cut them off once you're done with track 2. I think some albums are written with that in mind, where it was planned out that way during the writing process. Whereas other albums are a bunch of great songs in one place, but don't really flow like it was thought out the same way.
8. When not consumed with all things musical, what do you do to tune out or reset?
I jump to something else creative. Like designing or photo editing. I can't escape it! Actually possibly gardening. I love gardening and always have. Away from the noise, people, phone/computer. If it's summer i'll be in the water down at Scarborough resetting.
9. Your EP 'Two Sides' has just been released, what does the immediate future hold?
Well now that it's done and dusted we are playing a whole bunch of show with all the new tracks here in Perth and also heading over East for Byron Bay guitar festival. We're in the process of recording a SINGLE at the moment. An album is definitely on the cards, however the single definitely stands alone from our other songs we have in the works.
10. Lastly, Black Sabbath or Led Zeppelin?
ohhh Zeppelin baby!
Legs Electric 'Two Sides' EP out noew via Firestarter Distribution
The amazing Imogen Clark has a new video clip out for her song Late Night Girl. The song is excellent and she looks amazing it. She is a fantastic artist and her album Collide is a must have.  I can't wait to see her play again in November.