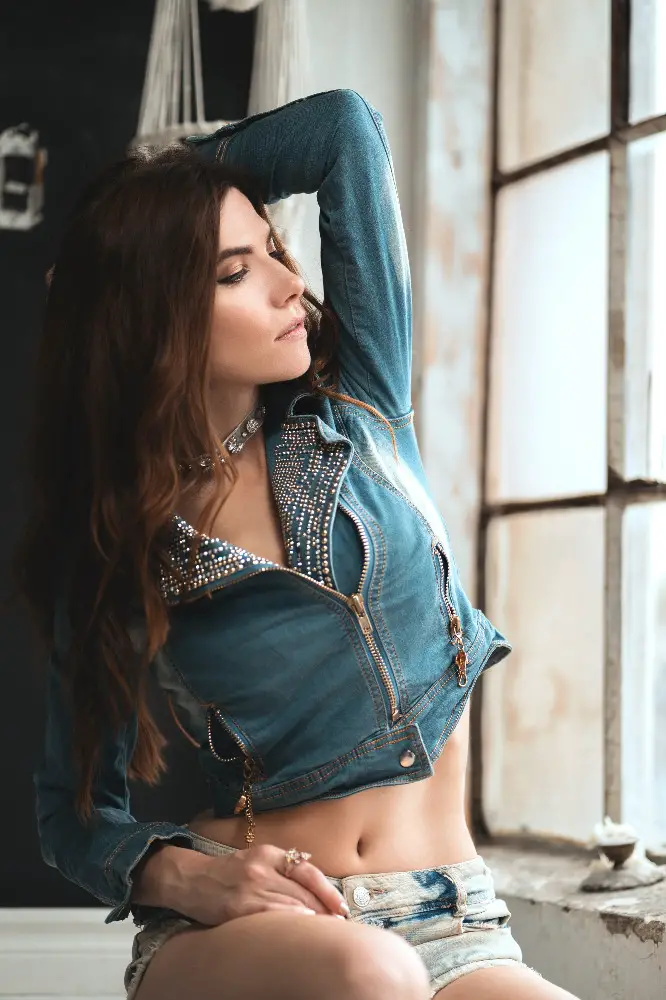 Photos by Lee Zavitz/Zed Pro Media
Rebecca Rain is a talented Canadian country singer songwriter who I came across on Instagram. Like what I heard and chased her up for an interview. She kindly answered my questions and this is what she had to say.
1. How did you get into music?
I started writing poetry when I was ten. Around that time, my dad got an old piano for my three little brothers and I to play and he was also working part time as a karaoke disc jockey. To occupy us, he would set up his karaoke machine for us to use when he wasn't working. Eventually I started to love singing and began learning simple chords on the piano to put to my poetry. One thing led to another and I fell in love with music and writing songs. I've been writing, performing and recording ever since.
2. What inspired the song Every Direction?
I was about to enter into a new relationship and was afraid to take the leap of faith and fully commit. Giving your heart away can be a scary and confusing time. It's so easy to feel like all of your thoughts and feelings are going in different directions as you're falling in love. I wanted to write about those feelings in a way that made sense and connected with people. I thought driving down a twisting and turning road would be a good metaphor to help make those feelings make sense. My co writer Matt Connell and I kept that in mind when we wrote "Every Direction" and it was cool to see all of those different feelings come together in a simple story about driving.
3. Were you happy how it has been received?
I'm very happy with how it's been received so far .We've had a lot of positive feedback and people saying they can relate to the song, which is the coolest feeling.
4. How does a song start for you?
I get inspiration for writing in a lot of different ways. Sometimes I get ideas while I'm driving and I'll have to pull over and record the words and melody on my phone. Other times I like to pour a glass of wine at night, sit down in the living room or my bedroom and think about everything that's been inspiring me or really bothering me lately, then take out my guitar and write a song about it. There are also many times I book a writing session with another writer and we meet and spend an afternoon over coffee and bounce song ideas off of each other until we have a song we're both happy with. I collaborate a lot with other writers. Even when I initially write a song alone I usually take it to someone else to get their opinion after and see if they want to add any of their own ideas to the song. I find two heads are almost always better than one!
5. Where do you get your inspiration from?
I write a lot about the struggles I've experienced firsthand in my life . One thing I love so much about country music is that it's totally okay to write about heavy subjects like heartache and struggle. Country is such a great release of emotion and really helps people get through hard times and come out stronger.
6. Has your songwriting changed from when you were starting out?
Definitely. I started out writing pop music that wasn't very good and I needed to learn a lot about structuring songs and how to be truer to myself as an artist in that process. I eventually made the switch to writing country music after working with a few different writers and learned from them how to express my thoughts and feelings more clearly and write better songs.
7. What has been the best piece of advice you have given about your music career?
A producer I once worked with told me to "walk, don't run" in this industry and it is the best advice I could have ever received. It's very easy to get caught up in the pressure to get "rich and famous" quick, especially when you're a young artist but chasing fame and fortune and making that your priority takes away from what's really important, which is developing your craft so you can genuinely connect your music with people in a way that will inspire them. That can really only come with time and experience.
8. Do you have an album in the works?
Yes, I'll be releasing one single at a time in 2019 from my new EP "Heartbreak Revival".
9. Will it be different to your earlier material?
It will be a lot more influenced by traditional country but will still have a modern twist. The songs are all very personal and are about some really difficult struggles I've gone through over the past few years.
10. What is the upcoming song about?
Tequila and heartbreak!
11. Will the theme of the song revolve in the video clip as well?
Most definitely- the video shoot we just did was super fun and different from anything else I've done before. I'm excited to see the final edit and share the video with everyone.
12. Do you have set theme for your music or does it go with the flow and changes?
It goes with the flow and changes of my life.
13. Do like to write with out inspiration or distractions or do you need a bit of both?
I think a bit of both is good. sometimes you need to take a break from writing and distract your mind with other things so you can get back to writing the song with a better frame of mind and better ideas.
14. How important is having a plan in place for your music?
I think it's good to schedule all of the goals and shows you want to do within a year as far in advance as you can. I find by planning ahead you give yourself more time to carefully plan out exactly how you want to share your music. It gives you peace of mind to know you've planned ahead!
15. How important are video clips for you?
I think video is super important when you're an artist. People like to not only hear your music but also see the images and concepts behind it as well. It's a great way to express the song in more depth, which is always cool and super fun and creative!
16. What do you love about Social Media and connecting with your fans?
I love that Social Media squashes the barrier between artists and fans. Not only is the artist able to share their day to day journey in greater detail with fans but the fans also get to be seen and heard too. I love reading messages and comments from people who like my music and being able to talk to them. It makes my experience as an artist that much more real and gratifying.
17. How important is your brand Rebecca Rain?
It's very important to me. It's my passion.
18. What does 2019 have in store for you?
Lots of shows and my new EP "Heartbreak Revival". Stay tuned 🙂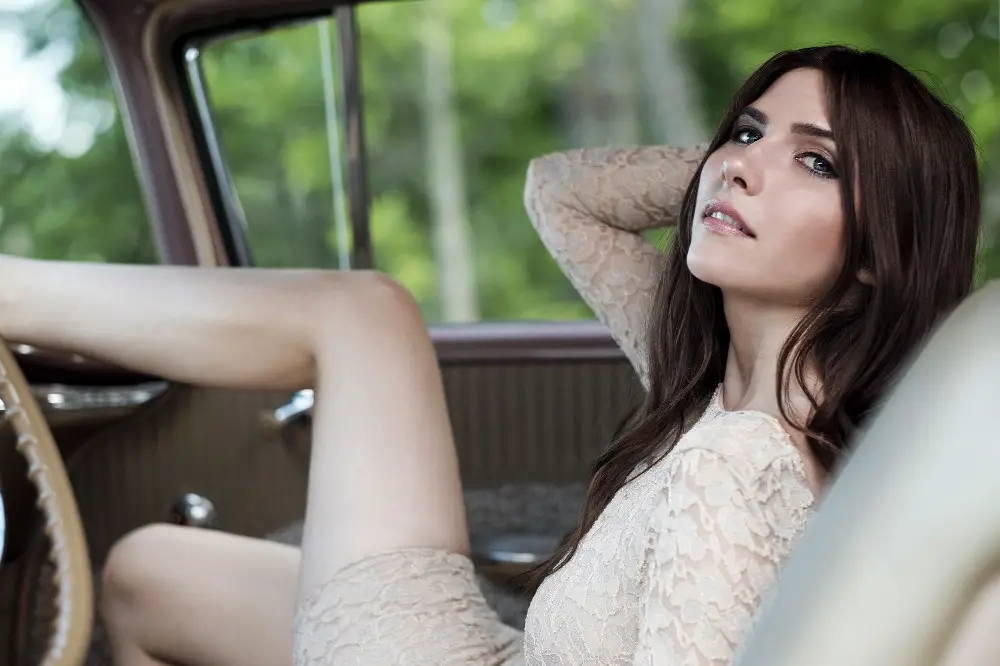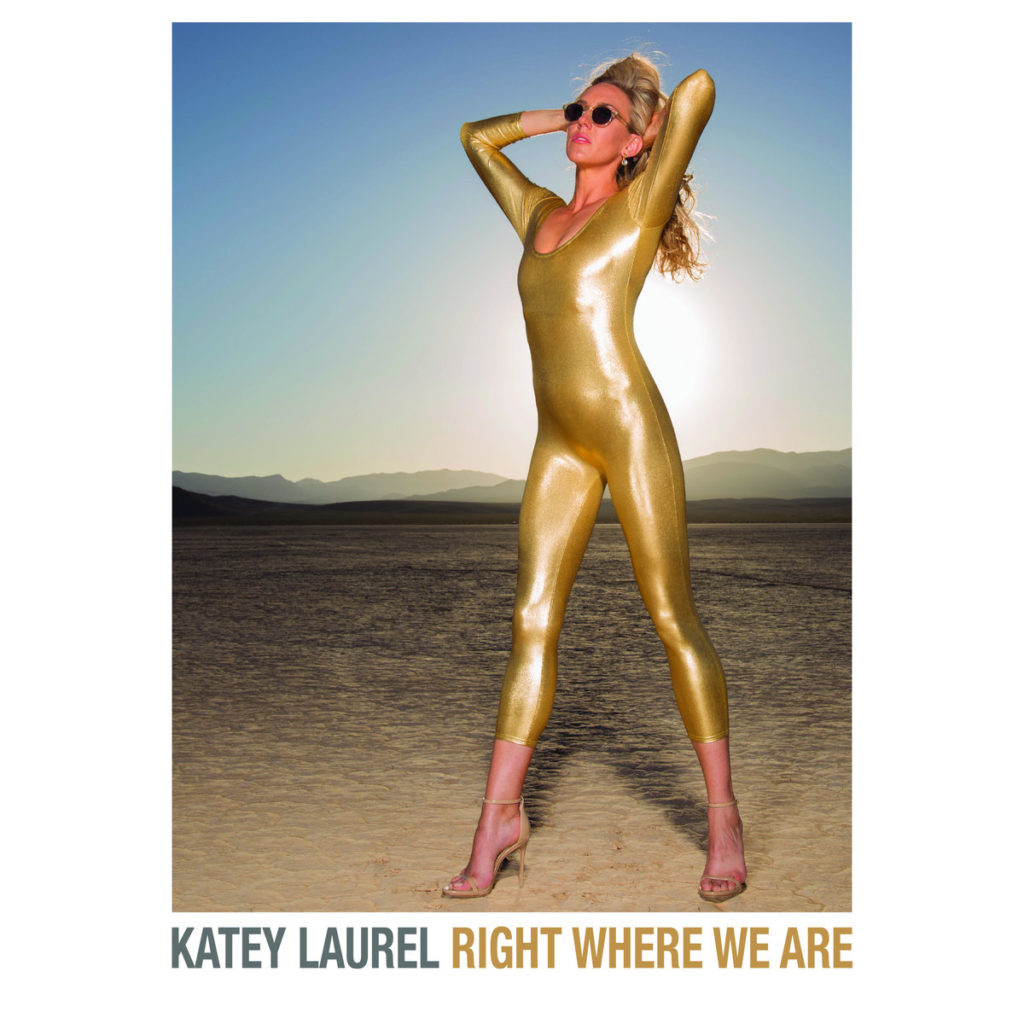 My amazing talented friend Katey Laurel has released her amazing new tune Right Where We Are. It sounds incredible and bought it straight away.
You can have a listen here and go get it.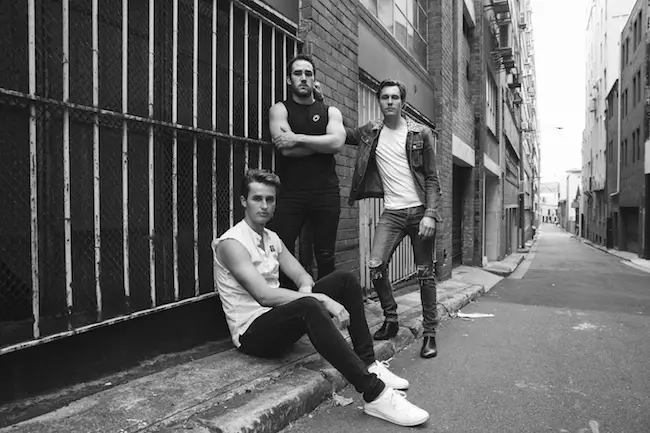 | CHASING GIANTS |SYDNEY BASED R&B ROCKERS RELEASE NEW SINGLE 'DRUNK' (FEATURING ADAM KEARNS)   Chasing Giants have just released their stunning new single 'Drunk' featuring
Adam Kearns on vocals.  The Sydney based outfit combine an incredibly smooth mix of R & B and Rock to forge their signature sound.  Chasing Giants are very unique in the way they create music. The band is made up of core members Ben Corby, Maurice Webb and Jake Arvonen however they recruit a different vocalist for every new track they put out.  Chasing Giants debuted in 2017 with the release of their single 'Shutdown' and followed up earlier this year with the release of their debut EP 'Dangerous'. The EP received positive reviews around Australia and featured a plethora of outstanding vocalists.  The band have featured a unique roster of Australian singers on their records including Carlos C Major, Madam Parker, Ethan Conway, Maxine Champion, Amastro and many more.  Chasing Giants are currently in the studio working on new music for release in 2019.  
Wing Defence new single HINDSIGHT out now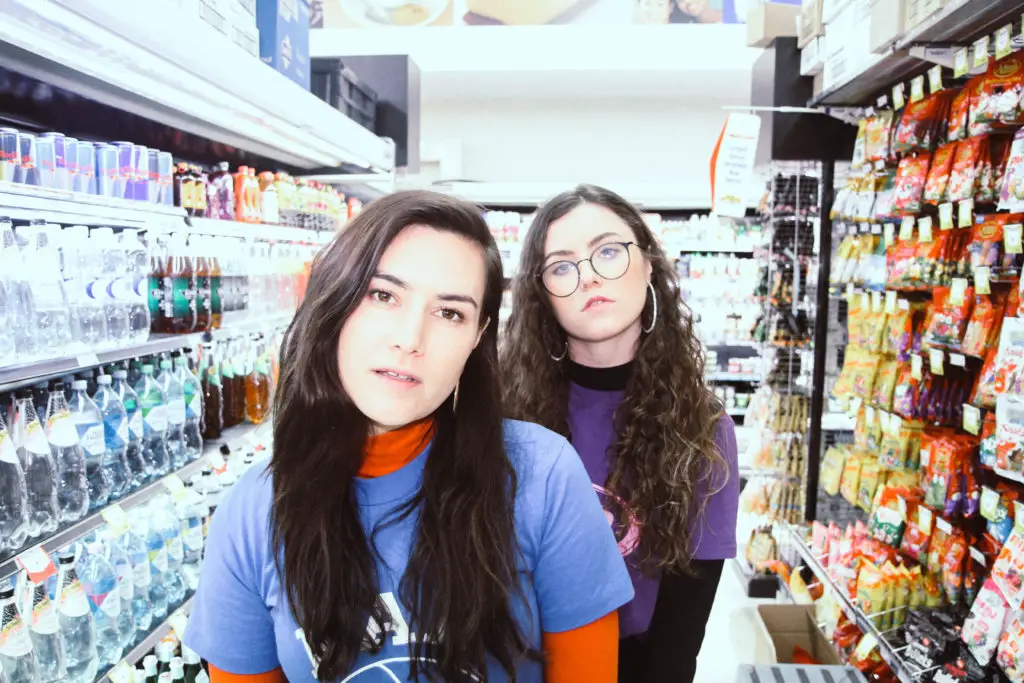 After hitting the court hard with their singles 'Stuck' and 'Listerine' Adelaide's newest indie outfit Wing Defence release their new single Hindsight, premiered on triple j's goodnights with Bridget Hustwaite. Currently on tour around the country with Polish Club, the duo have had an incredible debut year, from supporting West Thebarton and The Vanns to receiving four nominations at the South Australian Music Awards; they've left their mark on 2018.

"you can only agree and yell along enthusiastically, a bright indie fist-shaking angst that manages to pivot neatly on the one foot" –themusic.com.au

This new single continues their unique take on pop punk, taking inspiration from across the decades, siting their references being from No Doubt to CERES and Michelle Branch. The duo, who both contribute to the songwriting, tell stories and face hard hitting themes with catchy anthems. Hindsight faces the struggle of witnessing a loved ones constantly struggle, but yet continue to make the same mistakes constantly.

"Without even digging into the ever-clever lyrics from this group, I just wanna shout out the f e e l of this new song. It is just dripping with cool. Wing Defence with another strike!" – Dave Ruby Howe, Triple J unearthed
UPCOMING SHOWS:
on tour with Polish Club

DEC 13 – The Gasometre, MEL
DEC 14 – The Gasometre, MEL / SOLD OUT
DEC 15 – The Gasometre, MEL / SOLD OUT
Anne Bainum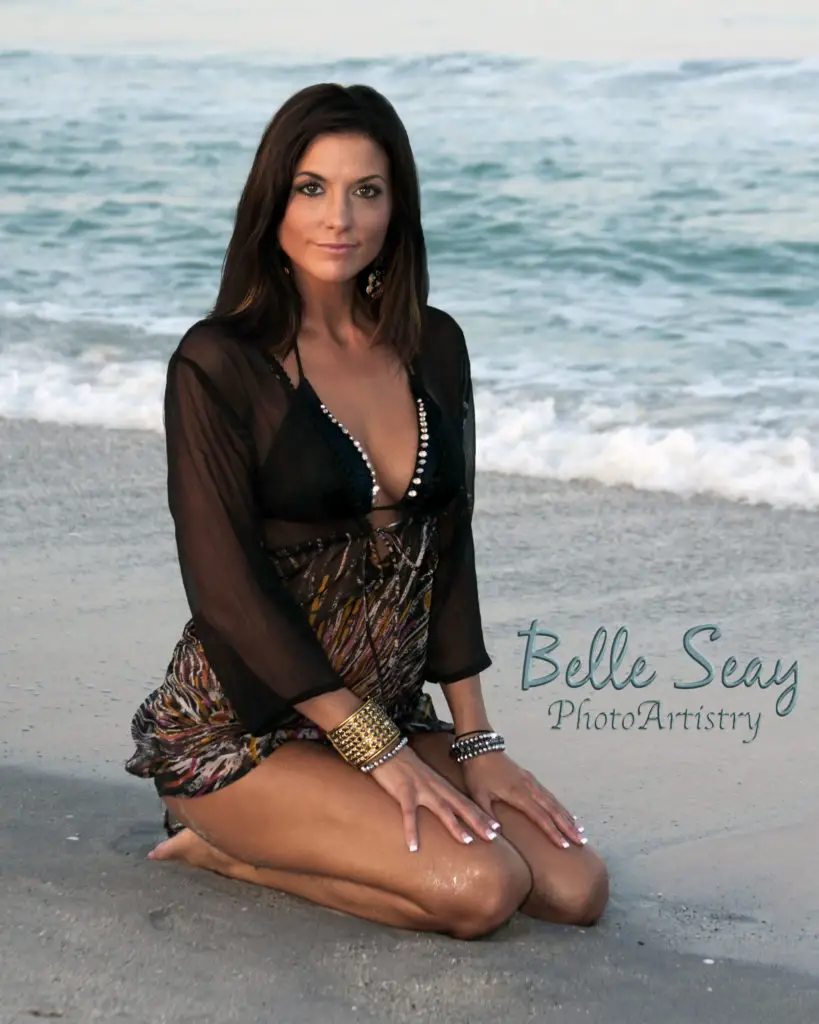 Photos by Belle Seay Photo Artistry and are used with permission. These can't not be used with out permission from Belle Seay Photo Artistry. These also can't not be made for sale. Photos are copyright Belle Seay Photo Artistry.
Ok I follow Craig Seay on Instagram and he was posting pictures of Anne and I was like who this woman. I have to know more. She is unbelievably beautiful, just look at her. So with Craig help this is what she had to say.
1. How did you get into modelling?
I got into modeling about 11 years ago. I was raised on a cattle farm, in the midwest, Kansas.  I always loved country music and grew up singing, so when I was 23 I took a leap of faith and moved to Nashville, Tennessee to pursue my dreams of singing, and performing. I got into modeling only because I was offered jobs that paid really well. I was trying to survive as a singer and that's not easy.  I had never thought in my wildest dreams I'd ever model, because I am a farm girl who didn't stress too much about my appearance; instead I was out riding horses or helping my dad on our family farm.
2. How did you get involved working with Craig?
I was blessed to meet the talented Craig Seay, about 11 years ago through a mutual acquaintance. We are the dearest of friends, and now we are business partners.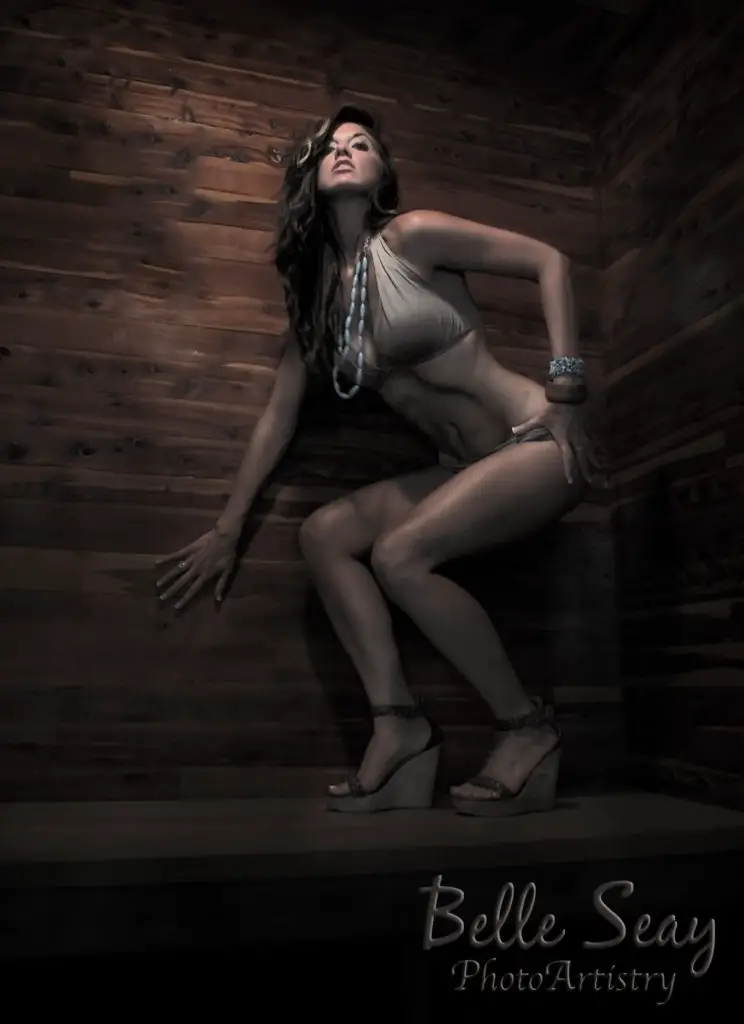 3. What has been your favorite shoot?
My favorite shoot was most definitely my coastal beach tour with Craig Seay. We captured some wonderful images; that is what we will send along with this interview.
4. You look amazing what your secret?
'As far as my "secret" or beauty regimen, I will say that I exercise 5 to 6 times a week, as well as eating a healthy diet.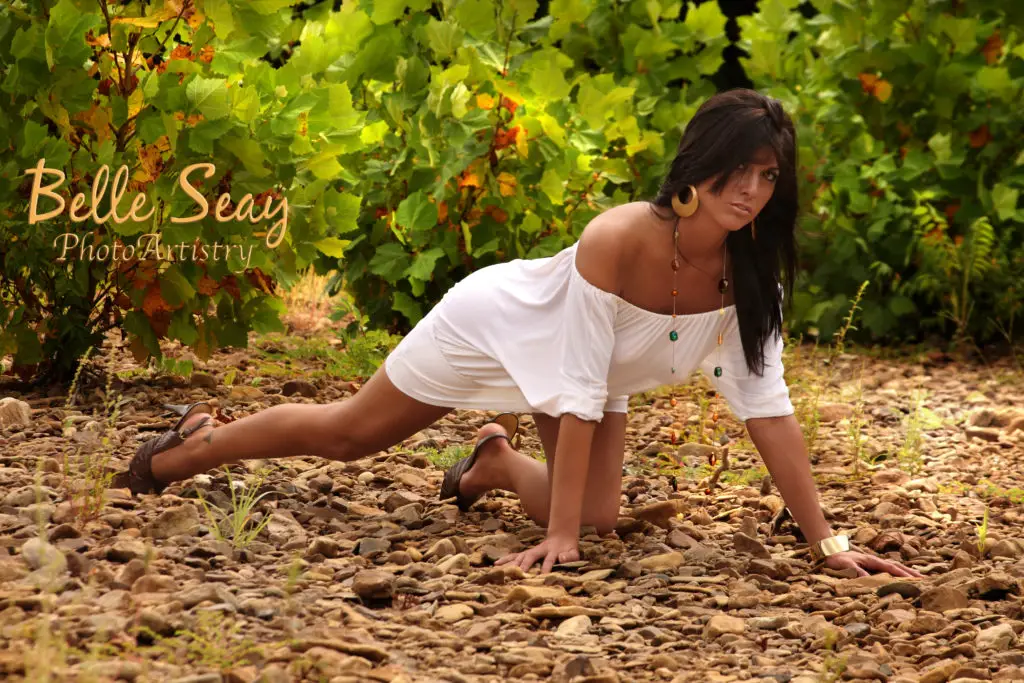 5. What do you like to do to unwind?
To unwind, I love to spend time with my family, and love to be out in nature hiking, gardening and tending to my horses, goats and chickens.
6.How has the internet and social media help you get work?
I do find that social media is a great way to find work. Having the best photographer also helps .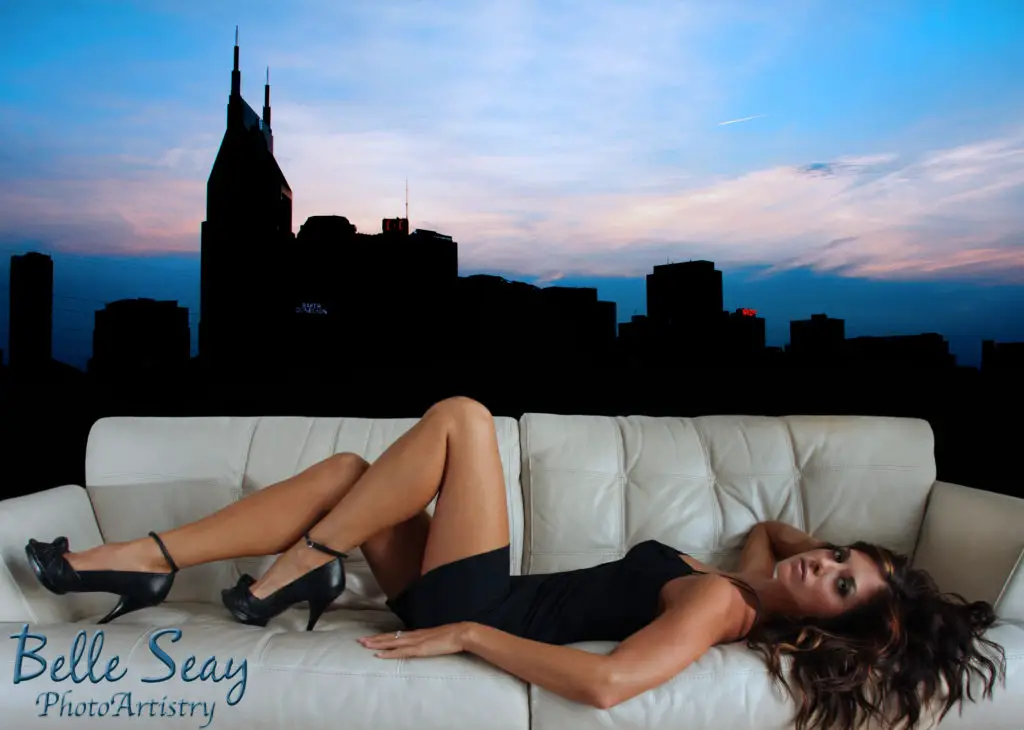 7. What do you like about photography?
After modeling for many years, I grew very fond of assisting and styling models and musicians in shoots when Craig was shooting; so I got a camera of my own and started shooting. With a little help from Craig I picked it up fast, and I'm excited to say that we are now officially licensed as Belle Seay Photography and Artistry, and just recently launched our portfolio.
8. What do you hope the rest of 2018 has in store for you?
I look forward to great success being a photographer as well as some modeling in 2018/2019.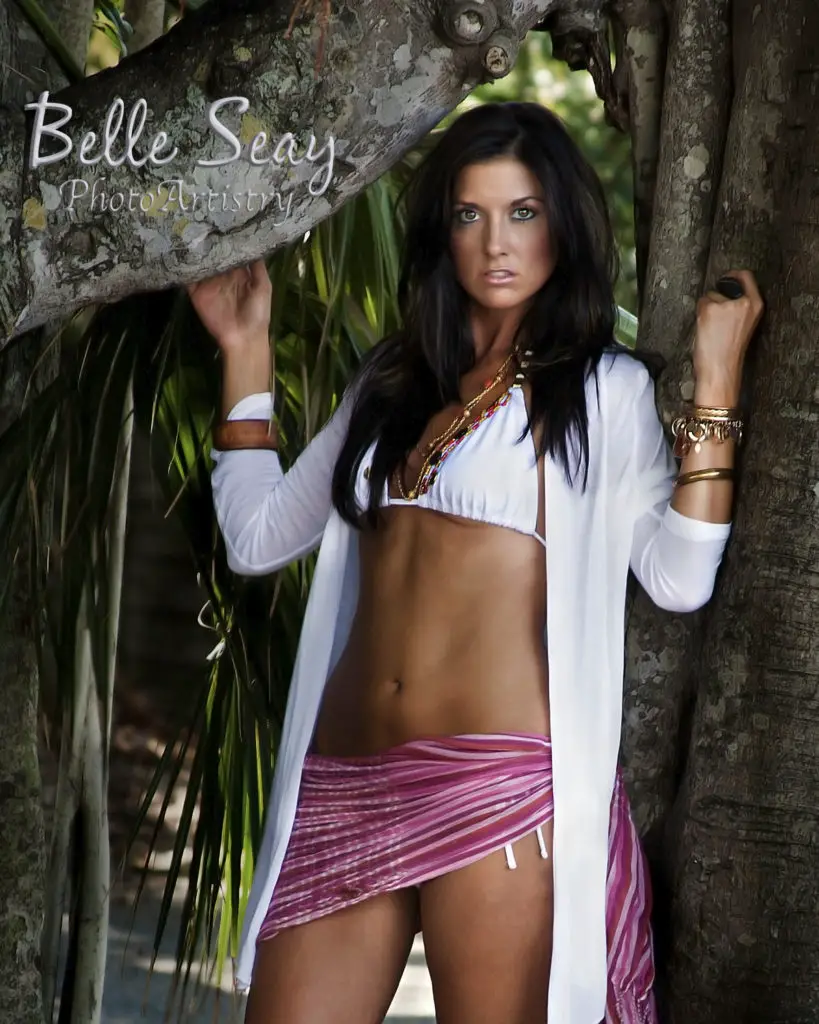 Parx-e 2018 Best Of List
Ok so I wasn't gonna do a best of list but why not. I've been fortunate enough to meet some amazing people this year in America in January and February and I can't wait to do it again soon. What an amazing time I had, so many wonderful memories and experiences. I can't forget.
Alicia Sky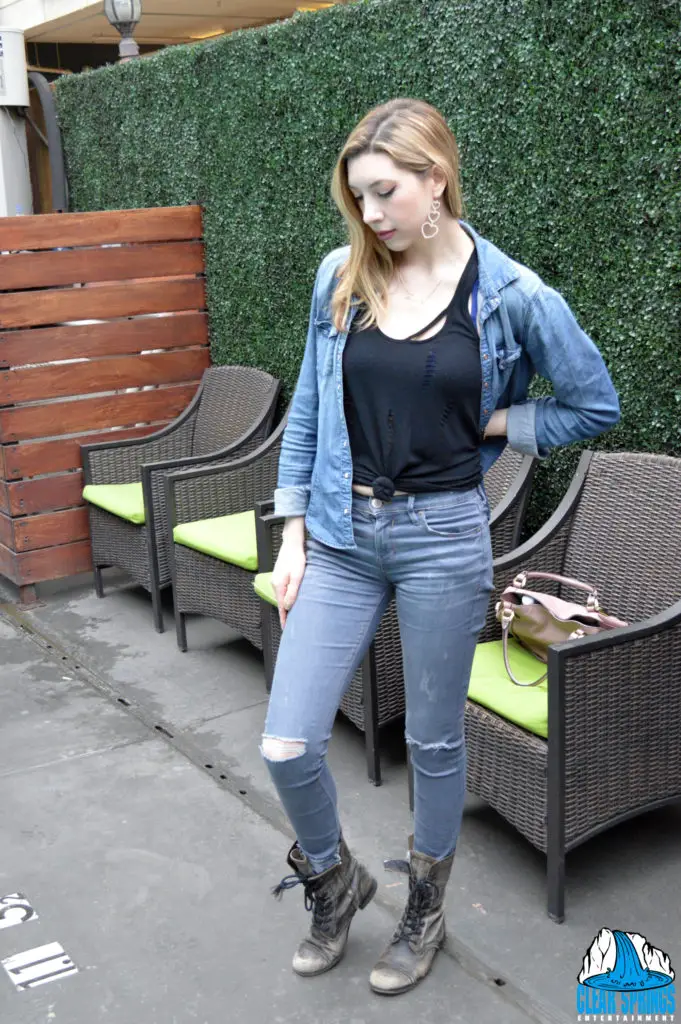 An incredible musician, total sweetheart, gave up her time to let me interview her and hang out. So grateful for the time we had. One of the hardest working musicians I know. She puts 100% into everything she does. She has released some amazing music and no doubt more to come. She is a name to watch out for.
Katie Ladd
Lovely woman, Great singer and songwriter. Just a joy to hang with. Pleasure to interview and appreciated the time she gave me.
Abby Ramsay
Lovely lady, accommodating and a great interview. She was seriously super cool to hang with. She got a bright future ahead of her.
Monroe
What can I say but she rocks, I've known her for a few years now and she was so awesome. She couldn't hang with me the first week but the day I was leaving she kindly meets with me, did a great interview, took some photos. She is awesome.
Hilary Kennedy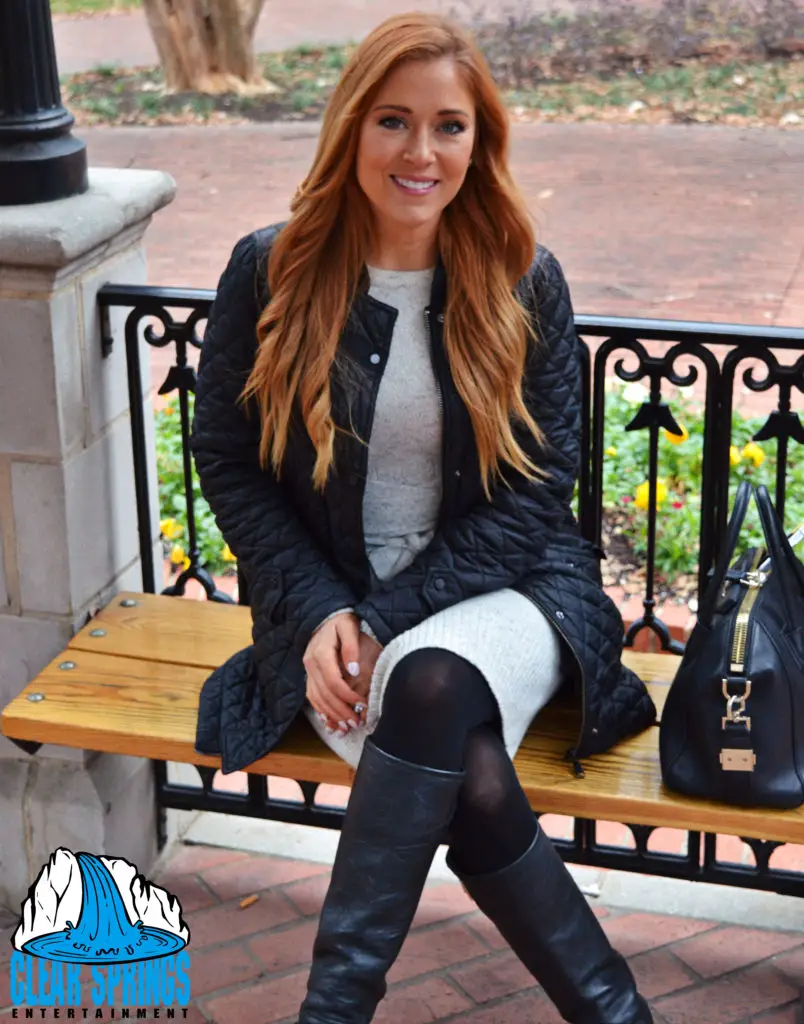 I adore Hilary Kennedy, she was awesome as she was last time, we did lunch did an awesome interview, reminded myself to put the microphone on. Took some photos and really appreciated her time she gave hanging out with me.
Michelle Ellen Jones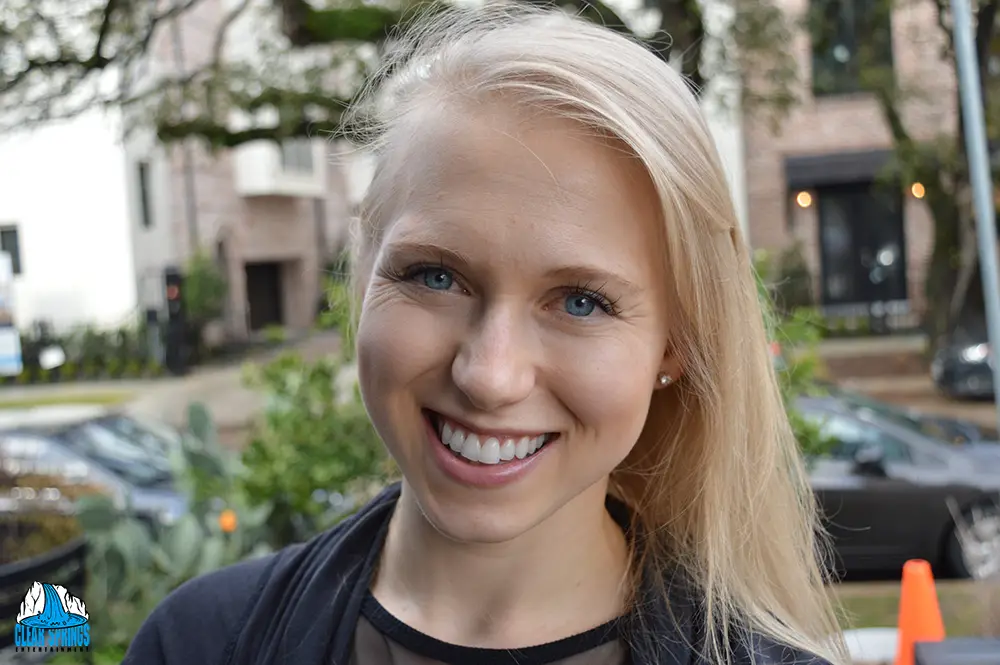 She was someone I was dying to meet and she and her husband were so accommodating in meeting me. Finding a place to do the interview that worked for both of us was so amazing of her. It was one of the best interviews I had done and the photos I took after wards were the best I had taken. She is such an awesome person, she such an inspiration lady, beautiful, switched on and seriously hard working. She does so much and delivers always.
Joe Grisaffi
He is the loveliest guy in the world. He was a pleasure to interview and seriously I could have spent hours with him talking about film making and movies. He was a delight to interview and hang with. He has worked with Michelle Ellen Jones on a movie.
Callie Q
She was a pleasure to interview and hang out with her. We did lunch at an awesome burger joint afterwards and did lunch with her on the Sunday before I went to New York.
Alex Van Zeelandt
I've known her for a number of years and delight to interview. She was awesome and a pleasure to hang with. She was someone else I was dying to meet and she really was beautiful in real life. Made the interview hard to do.
Karen Waldrup
She is an extremely talented and hard-working musician whom I first meet in 2015 and we got to hang out again in 2018. She impresses me with all that she has done with her music.
Katie Cole
She is someone whom I have known the longest out of everybody interviewed on this trip. I first came across this talented singer songwriter in 2005. When she was still living in Melbourne. Since then she lives in America toured with a whole bunch of amazing musicians and now touring with The Smashing Pumpkins.
Casey McQuillen
She is a talented singer songwriter from New York City. She was so lovely. She kindly gave up her time after having an operation on her voice.
Thanks to Nate Hertweck and Mike Altamura for giving up their time to totally hang with me, Nate for lunch and Mike for hanging out and the coffee my man. so awesome you guys did. Thanks to my family in Chicago for letting me stay you guys rock.
Michelle Page
What can. I say but I could not go to America and not hang out with my beautiful talented friend. Yes she is now married and her husband Phillip is so awesome. For professional reasons I am using her professional name. She is still as lovely as ever. Still one of the nicest people I know and grateful when we get to catch up. Still doing amazing in New York with her degree but a movie she filmed years ago American Disciples finally got released this year and she is amazing in it. She rocks, such an awesome friend.
People/Things/Bands I dug this year.
Lauren Jenkins
I've been a fan of Lauren music for a while now with a new single out and an album out next year. Yay I can't wait to get it. She got the country music scene waiting for what will be one of the albums of 2019, Mark my words.
Blonde Diamond
I have been supporting this talented Canadian music for ages now with a new name this year and a Excellent EP out plus getting a manager. This talented act is going to be one of the biggest names in music mark my words.
Abby Ramsay
Lovely lady, accommodating and a great interview. She was seriously super cool to hang with. She got a bright future ahead of her.
Katie Ladd
Lovely woman, Great singer and songwriter. Just a joy to hang with. Pleasure to interview and appreciated the time she gave me.
Hilary Kennedy
Hilary is loyal as they come. Talented TV Host and seriously one of the loveliest people ever. She so hard working at all that she does. She a force to reckon with,
Yeo
Yeo is a genius, talented musician and all round nice guy. The man is killing it at the moment.
Michelle Page
Michelle is still one of my favorite people, I love everything she does. She killing it in New York at Columbia University. She is such a talented hard working lady. She is an awesome friend.
The Midnight
The Midnight new album is sensational. I just flat out love it. So much to love about what these guys do. I hope they will come tour Australia or if I am back in USA next I will be at a gig if they are doing one when I am there.
Robert Parker
This man is a genius and his new album just rocks, it's so good. I love it.
Welles
When I saw him play supporting The Weeks. I was like who this genius. His debut album to me is the best rock'n'roll album of the year. Lot's to love about what he does. I would also like to see him play again also.
Hen
I adore Hen She is one of my favourite Australian acts. Every thing she does is amazing. I can't wait for new material from her. I think she is awesome and a star always.
Lacey Caroline
This talented musician is doing amazing stuff in the country music scene in America. Switched on and totally doing awesome stuff. Yes I donated to her fundraising campaign for a CD copy of her EP. Yes I still buy CD's.
Destiny Love
Every thing about what Destiny does is so special. She just has this magical quality about her. She so passionate about everything she does. She is an inspirational special person. Yes she does the voice overs for me in my video stuff. I think she has the perfect voice. She is so kind and lovely and I donated to her book being released and yes I wanted a physical copy.
Ollie Wride
I love the work this man does with FM-84 and now his own music. He is an incredible singer and songwriter. His synthwave music is just incredible and his voice wow.
The Weeks
Had never heard of them until January this year and boy I was missing out. These guys are excellent. Such a good body of music, Check them out if you have not already done so.
Ella Cannon
Incredible Aussie acting talent kicking goals in Canada. She is somebody that everyone soon will want in their projects.
Alex Van Zeelandt
Alex is awesome, was a pleasure to meet her finally. She continues to kick goals in the acting and modeling. She is an awesome person
Monroe
Monroe is such a talented singer songwriter, I love what she does as an artist. She killing it now as a songwriter
Sophie Armstrong
An incredible violin player, still doing amazing stuff in Canada. I'm behind her always.
Michelle Baena
I am a fan of Michelle and what she does. I am totally grateful that she was willing to meet me but her schedule in the end didn't allow it. But the fact that she was wanting to meet me and we were communicating to make it happen. Really meant a great deal to me. I hope one day we do get to hang out. She is in her 40's and she looks incredible for her age. I will always support her and what she does.
Anne Bainum
I saw Craig Seay posting photos of her on his Instagram post, I have been following him. Dig his work as a photographer and when I saw these photos of Anne I had to interview her which is happening. She is in partnership with Craig in a photography company. She is some one to watch out for.
Natalie Pearson
This Aussie country singer songwriter is kicking goals here. With stuff happening in Nashville, she will be one of newest sensations mark my words.
Kult Kyrus
I've known these two for a number of years now and they are doing amazing stuff with their incredible music. These are the next big thing in Aussie I music I reckon.
Kate Boy
Kate Boy rock and they have new music out yay. Incredible act whom always keep impressing with that they put out next.
KILNS
Another amazing local band to check out. With an album ready to go which I know will be amazing. Here is another band to get behind.
Chelsea Wilson
The stunning video clip and song makes me excited for Chelsea Wilson new album which will no doubt be amazing.
On Diamond
What ever Lisa Salvo does is amazing. Can't wait to hear the new album, this song is excellent.
Shannon Hurley
I like what Shannon does, no doubt more amazing music from her soon.
Albums Of The Year
Red Trees And White Trash – Welles
Seeing him play in January supporting The Weeks was amazing. He is such a talent. His album to me is the perfect blend of 70's rock meets 90's grunge.
Hallelujah Nights – LANco
I also saw these guys in Nashville in 2015. This is their debut album. It's incredible modern country rock. I think so. Production and song writing is excellent. So many classic tunes.
Island – Feels Like Air
These guys are a British alternative band and I just stumbled across them on YouTube loved what I heard bought the album. It's an excellent album. Well produced and performed. It's a winner to me.
Robert Parker – End Of The Night
This is synthwave at it's best and I am a huge fan of Mr Parker. Have meet and interviewed him and this is another excellent album to his excellent collection of material. It's a must have.
Nina – Sleepwalking
This is an excellent synthwave album by Nina. This talented UK artist is an excellent singer with some excellent tunes to match. 80's Girl is one of my favourites off the album and there are plenty.
Olivia May – Don't Ask
I adore Olivia May and support her in all that she does. She is an excellent talent, actor and incredible singer songwriter. This album shows off how amazing she is as a singer and a songwriter. She really is something special.
Imogen Clark – Collide
Imogen is a fantastic Australian singer songwriter. This is another notch on her belt of incredible material she has released. She was one of the best interviews I have done last year. She just gave great answers and the interviewed just ran smoothly. She is one of the best songwriters we have in Australia.
The Midnight – Kids
The Midnight is amazing, everything they have done has been special. One of the most exciting Synthwave artists out right now. This is their excellent new album and you need to hear it now.
Danielle Deckard – Happy
When I first saw Danielle, play, I was like wholly crap. What do we have here but something really special. The way she uses her guitar is truly magical. Yes I donated for this album. But what Danielle is doing excellently and you need to get behind it.
Amanda McCarthy – Lone Wolf
Amanda is a terrific country singer songwriter and this is her excellent new album. I love it and if you love good modern country music get behind her. She is excellent
The Wild Feathers – Greeting From The Neon Frontier
I just love this album. Why I had not heard of this band earlier. It's the perfect summer album. Incredible tunes. To me it's 70's country rock just so good.
Twenty One Pilots – Trench
I love Twenty One Pilots and this album doesn't disappoint. What a way to open the album is Jumpsuit. Also love The Hype and Nico and the Niners. Just a solid album worth buying.
Imagine Dragons – Origins
I do very much love Imagine Dragons. I am a fan for life. This album is another winner in their catalog of albums.
Jordan F – Oblivion
Jordan F is king of Synthwave. This is a solid album for the man. Production is just solid all round.
EP's Of The Year
Katey Laurel – Daydream
I adore Katey music and yes I donated to get a CD copy. I still love physical music but her folk music stying is first rate.
CJ Burnett – Spring Break
I love this EP. It's just solid Synthwave. 80's heaven indeed. Chasing Sunsets is my favorite song off it.
Juno Dreams – Paradise
Another winning Synthwave EP. Every song is a winner check it out.
Katie Cole – Things That Break Pt. 1
Her new EP is excellent and it was great to see her again after so long in January. Total sweetheart.
Blonde Diamond – Fantasy Love
What an EP. What songs, they deliver with amazing music. Dark Place one of the best songs of 2018.
Parx-e Person To Watch Out For In 2019
Kara Connolly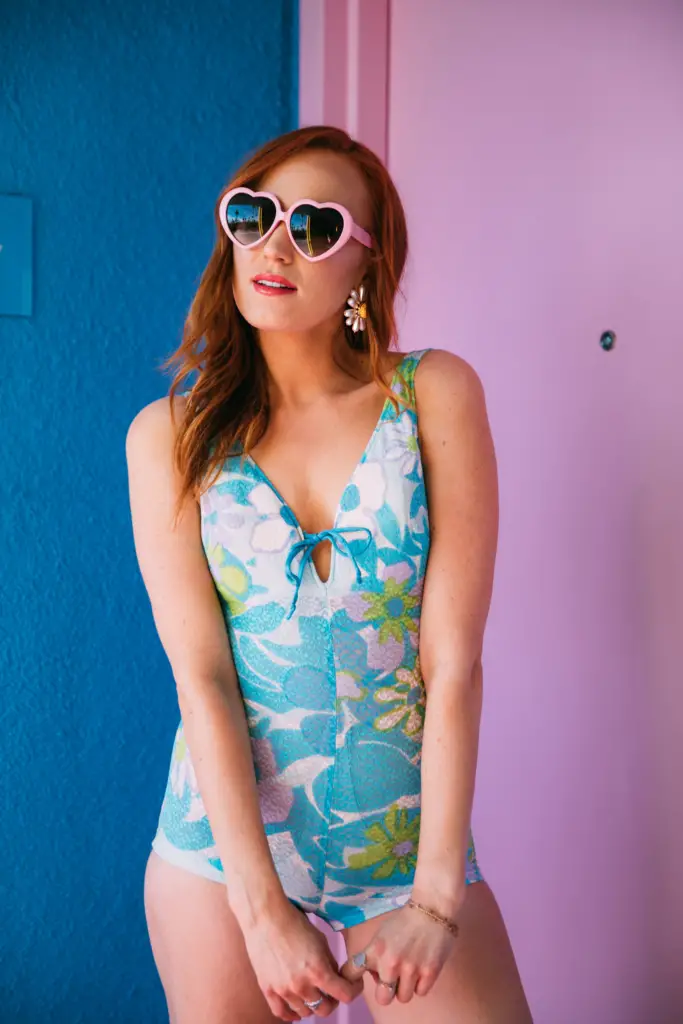 Photos by Betsy Newman
Just recently came across her and is totally digging what this singer songwriter does. She is doing something special and it won't be long until everybody will wanna work with her. I am a fan for life now, her attitude, her professionalism, her gratefulness of the support. She got the talent and the songs. From when I  approached her for an interview I knew that here is a person that the music industry needs again.  We need more people like her.  Every song I have heard so far has been excellent. She is my person to watch out for in 2019 and her album will be one of the best in 2019.
Runners Up
Michelle Ellen Jones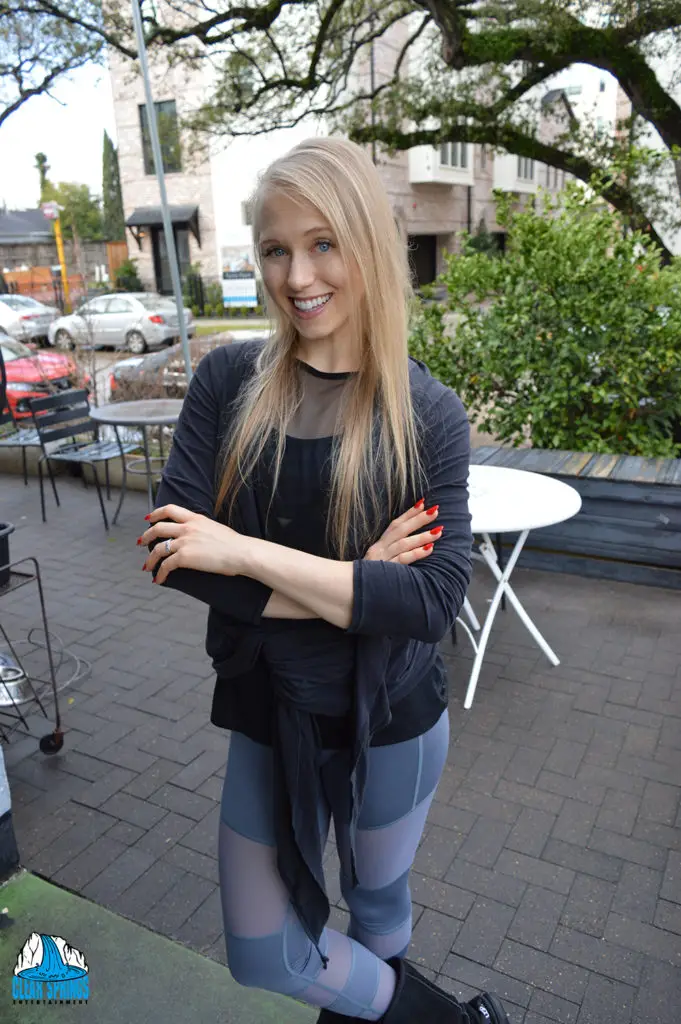 Meeting Michelle was amazing, she was so accommodating to me when organizing a place to meet that worked for both of us. She is so talented as an actor, ball room dancing, pageant coach and yoga. You name it, she is so hard working and continues to impress me with all that she does. Long as I am running my site, this beautiful talented lady will always get my support. Always as I think she is an incredible talent.
Alicia Sky
An incredible musician, total sweetheart, gave up her time to let me interview her and hang out. So grateful for the time we had. One of the hardest working musicians I know. She puts 100% into everything she does. She has released some amazing music and no doubt more to come. She is a name to watch out for. I will always support her no matter what.
Alli Walker
This talented Canadian singer songwriter is heading for a huge career. Incredible songs, incredible voice. She can do no wrong by me.
Nate Hertweck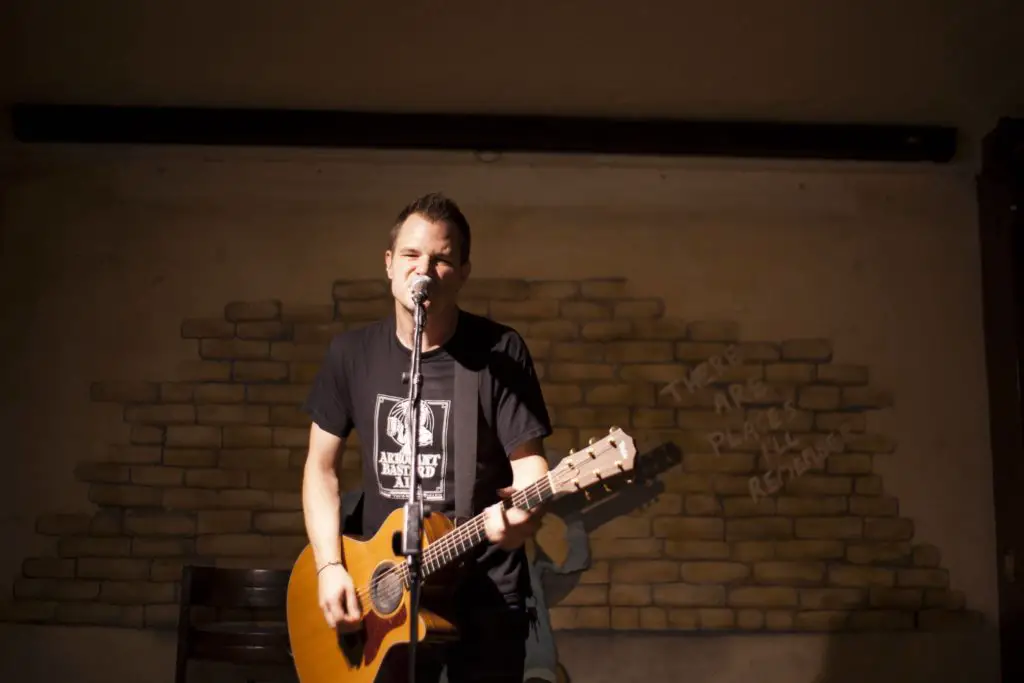 This is my buddy Nate Hertweck song The Producers and it's a great well written song. Good vocals and production. It's a winner for me. Was a pleasure to finally meet Nate in January. Super nice guy, total gentleman. With his new song out had to interview him for the site. So please read on.
1. What inspired the song The Producers?
There's a saying: No one wants to hear about your dreams, unless they're in them. That said, "The Producers" came from a dream and is about dreams, both the ones you have when you're asleep and the ones you have when you're awake. In my sleeping dream, I was having coffee at a diner with God. She was a writer with no pen, and she was about to write out my life. It was one of those typically cryptic dream scenarios that make sense at the time but never add up in the morning. That's where the song's concept originated.
Our waking dreams often suffer a similar fate. I feel like we want to be excellent at something in the limited time we have here while also meeting all of life's demands, challenges and obligations. I suppose the song was inspired by the realization it's not ever going to be enough, accepting this as fact and wondering if being destined for mediocrity is such a bad thing after all. I wasn't too particular about the lyrics because the whole concept went in a surreal direction. While it's not my most eloquent or articulate song, I'm happy with the sort of collage of consciousness it became.
2. Were you happy how it has been received?
Absolutely. I'm lucky to have a small but supportive community of songwriters in my life who have all been extremely encouraging. That said, I really believe in making art totally detached from what anyone thinks about it, which is easier said than done these days with all of the ways we receive feedback online.
3. How does a song start for you?
Lots of times it's a lyric then a melody, then I'll add chords later. At the time I wrote "The Producers," I was really into this Soul Asylum song called "To My Own Devices." I really liked where the chords changed and how the number of bars was a little uneven, so I ran with that idea.
4. Where do you get your inspiration from?
For musical concepts, I feed off other artists, mostly songwriters, but also authors and visual artists. For lyrics, I try to observe life and how I feel about it with a sense of wonder and channel pain, joy, confusion, and passion into something worth saying and worth hearing.
5. Has your songwriting changed from when you were starting out?
Definitely. The older I get the more I try to get out of my own way when writing and let the ideas come through wherever and whenever they come. Learning how to do this well is a lifelong pursuit.
6. What has been the best piece of advice you have given about your music career?
A long time ago I interviewed the drummer of a band I love, The Holy Cows. I was never able to publish the interview, but he said something that stuck with me: Art is forever. That nailed me to the wall, and I stopped worrying so much about promoting what I do and focused on creating better music without any expectation of how or even if it would be heard. You don't leave behind what people thought of your art, because they'll die, too. All you leave behind is the art, and it can go anywhere. Anything is possible.
7. Was the recording process different to earlier material?
"The Producers" was recorded at Lost Ark Studio in San Diego – an incredible facility with killer gear and a great sound. My friend Mike Butler produced the track, which was a lifelong dream for me to work with him. We cut it all in one day. I redid the vocal, because I wasn't thrilled with it, but Mike mixed the song. I wish I could record like that all the time. He's a real creative musical talent, and there's no accounting for those traits.
8. Did you go into the studio prepared or did you go with the flow?
I was prepared, but I wanted the other musicians to use their instincts. There's a ton of feeling and improvisation on "The Producers" from the players, which was the point. It was also a real treat to hear them do their thing, especially my longtime friend Christopher Allis, who is one of the most feel-oriented drummers I've ever heard.
9. Do you have set theme for your music or does it go with the flow and changes?
No matter what style of music I'm playing or writing, I try to invoke the irreverence of punk and the sincerity of soul. Even if the sound of the song has nothing to do with those two musical genres, they are solid spirit signposts to follow.
10. Do like to write without inspiration or distractions or do you need a bit of both?
Song ideas usually arrive at the most inconvenient times. That's how the creative muse works, I guess. Because I don't have a lot of say in when the ideas come, it's usually at a distracted time. But when you get in the writing zone, everything else seems to push off to the side. It's rare, but it's magic.
11. How important is having a plan in place for your music?
I've gotten very into planning for things to change. I do a lot of improvising when recording and I try to honor my initial instincts whenever possible, but ultimately there are many inspired musical moments lurking out there, waiting to be stumbled into if you're open enough when writing, playing or recording.
12. What does 2019 have in store for you?
Lots! My band Dawn Fades is releasing our self-titled debut album on February 8 on Metal Assault Records. I'm working on a couple different solo EPs. I'm playing with my band Dinosaur Tooth every Wednesday night at the Cock N Bull in Santa Monica. I'll also be doing more solo shows, so it'll be busy. Writing-wise, I'm always working on new tunes, trying to improve and say something meaningful.
LINKS
My website:
www.natehertweck.com
My music:
www.natehertweck.bandcamp.com
Pre-order the new Dawn Fades album:
www.metalassault.com/shop
Kara Connolly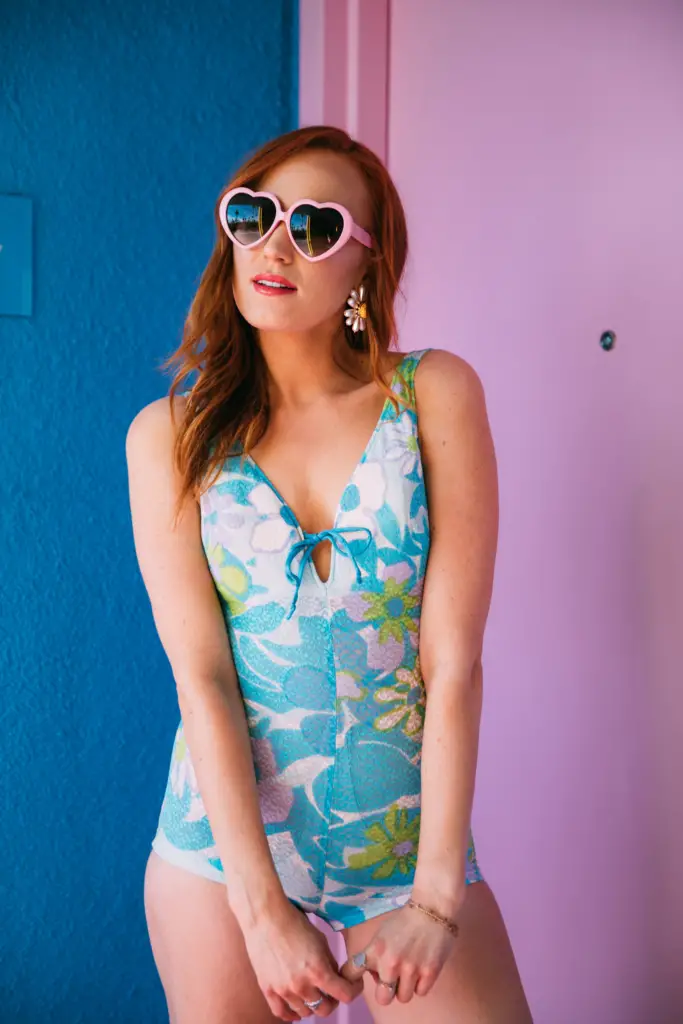 Photos by Betsy Newman
The minute I came across Kara Connolly I was hooked. Their was something about her music that appealed to me.  I bought her music off my favorite digital retailer straight away and will be buying a t-shirt as well. She has something special going on and was totally appreciated the opportunity for an interview and dug my site. Not only that she has given some of the best answers for an interview this year.  She is something that is worth checking out. I was so stoked when she said yes to an interview.  She is one of my top 5 favorite discoveries of 2018 and I know her up coming debut album will be one of the best of 2019.  I have no doubt she is one of the artists to watch out for in 2019.  Read on and find out why I am hooked. She is just so super lovely and anybody who takes the time to appreciate the support they are getting from a small time site like myself deserves all my support. So enjoy.
1. How did you get into music?
From a very young age, I loved dancing, singing, and performing. My parents say they have a video of me jumping on the bed naked and singing Madonna's "Like A Virgin" at age 3. In second grade, my friend Kelsey and I called ourselves "The Sugar Girls," and we would wear matching Limited Too outfits and sing cover songs at the local park.

Kelsey recently reminded me that at around that same time I would write little songs and sing them for her… some of which she still remembers. So I guess you could say that was the first hint at my love for songwriting. Then, I performed "Man! I Feel Like A Woman" at a summer cruise ship talent show as a young woman… of 6. I remember having my hair up in a French twist, ripping the clip out of my hair, and shaking it out for dramatic effect.
All of these experiences led to me writing fully formed relationship songs back when the only man in my life was a stuffed animal named "Doodle Bear." I was in the second grade and writing a song about some guy playing with my heart and cheating on me… I've still never been cheated on (knock on wood), but it all felt very important at the time!
Since then, I've continued to write relationship songs with a twist, though in high school I began to draw from my own life. I started dating my first boyfriend – you know, lots of emotions – and I would sit in math class and write lyrics into my notebook to make it look like I was taking intensive notes. That must be why I am now very very bad at math. Or perhaps my being innately very very bad at math caused me to tune it all out and just write songs instead. Maybe a bit of both.
Despite music being my first love, I eventually became more focused on acting, booking and shooting a couple of indie films, attending Acting for the Camera summer camps at UCLA throughout high school, and graduating from USC with an emphasis in Acting from the School of Dramatic Arts. To be honest, I picked up the guitar quite late, my senior year of college, and began writing a bunch of songs on the instrument. I quickly realized that I could hear the chords that went under the lyrics and melodies I had been creating in my head.
I used songwriting as a form of therapy when so much felt out of my control at that point in my life. I was stoked to graduate and be done with school, but so many other difficult changes fell within the same few months. As I said earlier, I moved out to Los Angeles as an actress and wrote plenty of songs while waiting for auditions that never came. I loved that with music I could create my own world and wasn't told who to be or what to say. It sort of just happened.
People started asking me to record and co-write with them, acquaintances approached me about playing shows, opportunities opened up — I love that I didn't have to force it in a way I felt I had to force other things in my life. There are, of course, still challenges and I've had to work very hard to get past those, but I really started to feel as though there was no other option but to walk down this path and see it through.
My friend Jon works over at Conway Recording Studios, this magical recording studio in Los Angeles in which we went in the middle of the night (the only time the rooms were available) to quickly record some basic guitar/vocal demos of my songs. There are a lot more steps to the story, but eventually, the producer of my current project heard those basic demos, we met up and decided to work on an album together.
My recent (and first) releases (Life in Rear View, Nice Guy, Abuser and Swing, Swing) all come from this project. A lot of it has just been putting myself out there time and time again, thinking outside the box, taking this dream one day at a time and slowly inching forward. The best things happen when you least expect it, but also because you're doing the work and working towards a goal.
2. What inspired the song Nice Guy?
I wrote Nice Guy as an acknowledgment of self-worth. As a reminder to myself and to my friends to never settle for less than the love and respect we deserve. I wrote it at a time when a lot of my friends were waiting around for guys who never called or who left things open-ended, wondering what they did wrong and thinking things would be different the next time he reached out (like clockwork). Repeat the cycle. Then there were the songs on the radio. Girls singing things like, "It's fine if you don't call me tomorrow, just tell me you will tonight," and me thinking, "If you tell me you're going to call me tomorrow, you better freaking call me tomorrow!" The song was born out of these experiences, and others, compounded.

My goal was to create something fun and honest that you could sing to, with hopes that after a second listen you may realize you're singing something empowering.
Or maybe you never realize it. Maybe it's just a song to sing along to in the car with your best friends. And that's great too. But my hope is that the message subconsciously seeps in one way or another. That it can encourage men to embrace their true selves in a society that rewards hyper-masculinity and, for everyone, when faced with the choice, to pick a partner who shows them unconditional love and respect.
3. Were you happy with how it has been received?
I'm very happy with how it's been received. Nice Guy is the first song of mine to ever play on the radio. I did this social media campaign on my Instagram stories called "Nice Guy of the Day" in which friends, family members, and fans could nominate a "nice guy" for the title. The idea was to highlight and celebrate deserving men in order to spread the positivity and encourage kindness as being what's truly sexy. This radio station in Los Angeles got wind of it and wanted to interview me on-the-air about the selection process and also asked me to perform the song live. 
The lyric video for that song was premiered by Parade Magazine, which was exciting considering it was my first lyric video ever.
All that said, I'm also just happy when fans send me videos jamming out to the song in their cars or messages from nice guys that they finally felt seen and cool for once. It's one of my favorite songs on the upcoming record so I'm stoked that people have been excited about it.
Of course, I hope that it transcends further, but if that's all that happens with this track then I feel I've done my job. 

4. How does a song start for you?
Songs start in many different ways, which is what keeps songwriting so exciting. What I will say is that, for me, it usually starts with lyric and melody at the same time. I'll either be driving in the car or playing some chords on the guitar and I'll have an idea pop into my head. Something about movement, whether being in a moving car or my hand strumming along, helps me get the creative juices flowing. When an idea comes out, I usually know if it's a verse or a chorus right away just from its feel and then I'll strategically build around that. That's when changes come in or things get a bit more technical. The first impetus typically just comes from a lyric and melody popping into my head simultaneously though.

5. Where do you get your inspiration from?
I definitely get inspiration from my life. When I write on my own (as opposed to co-writes) it's almost always related to whatever is going on for me at the moment. I've also drawn inspiration from what's going on in the world at large, with my friends, or with family members. For instance, I wrote a song called Marry Me that's on my upcoming record for my cousin's wedding. When I write with a group (most of this album was written solo), I'm more open to writing about whatever and just  imagining the circumstances. Whatever connects with the collective. It's a fun switch up to write in this way and it gives me some liberty to stray from the facts. Sometimes we end up writing a song that I personally connect with and the sentiment feels true to life, even if the specifics aren't. 

6. Has your songwriting changed from when you were starting out?
A lot of it has changed as I've studied music and structure further, and much of it has stayed the same. I'm much more open to co-writing than I was before. I think at the beginning and with this project, I just really wanted to get my vision out and my songs out there as a solid foundation of who I am as a person and an artist. I had this sense that I didn't want my vibe to be warped with by those around me because I was afraid of being a shell of somebody else as opposed an authentic version of myself. Now that that's really happening and this record is coming out, I'm excited to explore, try new things, and work with different people. I think in order to branch out you need a firm foundation and to truly know who you are, which is why I think writing much of these first releases on my own has been invaluable. 
When I write a song by myself, most of it has remained the same. I tend to sit alone, with my guitar, and record my ideas out into ten billion voice notes. I then collect a ton of these voice note songs over time, narrow down my favorites and start the process of producing around them and making that idea into a reality. That's really how this project came into fruition.

7. What has been the best piece of advice you have been given about your music
career?
My parents both remind me to enjoy the ride and not take things so seriously. It's not worth it if you aren't happy. I think this is great advice for not only a career in music, but just life in general. It's really easy to miss the moments of your life when you're always thinking one step ahead and trying to control the situation. 
I can definitely be guilty of this, but I'm trying to step into this mindset that what's meant for me will come and that it's okay to step back, let things happen and to experience them as opposed to trying to force everything to be the way in which I want it.
That said, I think a vision is crucial. But I'm learning that, for me, that vision comes from trusting who I am as a person and that letting go of the how, where, and when is essential. 

8. How did your album Life in Rear View come about?
I explained a bit of the logistics above in talking about my journey to music, but the truth is that I always wanted to make an album. Some people were trying to convince me that I needed to play x amount of shows first or that I should only record a single, but I wrote tons of songs leading up to this record that I felt were starting to pile up on a hard-drive somewhere. I didn't feel good about moving forward with writing more music until at least a few of these songs were out into the world. My early 20s was a really transformative time for me and I knew that I wanted that story told before moving onto the next phase of my life. There was a little part of me that needed to prove to myself that this music would, in fact, be heard in order to trust myself to continue writing more songs (that then hopefully also could be heard). 
The album is essentially a journey from breakdown to breakthrough, made possible by taking strides in discovering my self-worth along the way and letting go of what no longer served me.I would love to encourage others to jump in the driver's seat of their own lives, let go of what no longer serves them, embrace vulnerability, self-worth, friendship, and to never settle for less than the love and respect that they deserve. It's a process. I'm still learning how to let go and leave the past behind me, in the rearview mirror, to occasionally glance back on (or write a song about).
9. What was the songwriting process like for it?
I wrote most of these songs in my bedroom, on the guitar, initially recording into my iPhone voice notes app. The earliest song that I included on this album was written in early 2015 (Life in Rear View) and the last song I wrote that was included was written in 2017 (Other People). So the other tracks were selected from songs I wrote in between that time frame. They're all inspired by real experiences that have happened to either myself, my friends, or my family members. 

10. Was the recording process different to earlier material?
This is my debut project and my first releases as an artist.
There were a lot of songs written in that period I spoke of above that were in various phases of the recording process that I thought would be released, but then weren't as I continued to change and write more material that I felt more connected with at that time of my life. For instance, I went through a phase in 2014 and 2015 in which I wrote a lot of super cute, quirky love songs. I was incredibly inspired by new love and first dates and telling those stories. My friends David Yuvienco and Jonathan Sher and I would stay up super late and record demos of those songs in their home studios. I wish some of those songs got out into the world, but by the time I was recording this project I was in a different place in my personal life. Those first dates and relationship songs didn't feel as meaningful as some of the topics I started to write about that blended that vibe, but with a larger message. I think that's just a part of it. I've written a lot of new material since recording this project and I'm expecting that 99% of it won't see the light of day as I continue to write until I'm ready to get in the studio again.

11. Did you go into the studio prepared or did you go with the flow?
It was a bit of both. Bill Lefler produced my album at his studio called "Death Star Studios" in Los Angeles. Basically, I had written roughly 80 songs prior to the recording of this album. I sent Bill 38 of those and he narrowed it down to 15 or so of his favorites. There were 5 or 6 that were definite, but the rest were mostly just selected depending upon what I was leaning towards each day in the studio. We recorded the album over the course of 2 months (apart from one or two tracks that we were testing and working on prior to starting a project together).
I had sent Bill a list of tracks that I wanted my record to be "in the style of." I can't say that we totally stuck to that. That said, my record is very percussive and most of the tracks I sent over had an upbeat, highly percussive element. A lot of the tracks I sent as examples were blends of organic instruments with electronic elements. It was really just approaching each track as an individual and looking at what it uniquely needed. Bill would usually start adding things pretty immediately and then, as the process continued, I would either take elements out or add an instrumental hook idea or layers that I felt would make the song more dynamic.
About halfway through, I started to realize that there was a bit of a theme and story-line in the tracks we were picking (loosely, but still there) and so it informed some of my later selections for songs to include.
12. Do you have a set theme for your music or does it go with the flow and
change?
What great questions! I guess I sort of started to organically answer that in the last question.
I noticed there was a bit of a theme, but only after I wrote a bunch of songs and started to sense what that was. With this project, I noticed there was a theme of letting go of what no longer serves you and acknowledging your self-worth that was coming through many of the tracks selected. People started to point out that there was a strong female protagonist in the songs that was learning her value throughout the course of the record. I definitely resonated with that and it felt true to my experience. That said, I write whatever I'm feeling so I've written about many different topics and I'm sure that will change as I continue to write and release music.


13. Do like to write without inspiration or distractions or do you need a
bit of both? 
I love to write from a space of inspiration. I tend to write when I give myself time to process what I'm experiencing and not  write so much when I'm going, going, going. I'm learning to write even when I'm not in that inspired space. 

14. How important is having a plan in place for your music?
I think having a plan and, more specifically, a vision is very important. It inspires my decision making and encourages me to move onto the next step. That said, you need a plan so you can then say, "Fuck the plan!" Nothing ever goes according to plan.

15. What inspired doing the cover of The All-American Rejects song Swing, Swing?
I've always loved The All-American Rejects. Their music got me going to live shows…

Swing

, 

Swing

 was one of my favorite songs growing up. It has a special place in my memory.
I wanted to take a song that wasn't an obvious choice, but did have it's time in the spotlight, and unexpectedly spin it on its head.
The band's version is pretty angsty, triumphant and anthemic, but listening to the lyrics over and over again as I have throughout the years made me realize that the song's sentiment is actually quite melancholic. I love the heart-on-your-sleeve vibe of that entire record so I wanted to put my own spin on it and honor a band I've always admired. Recording this cover made me really emotional. I found that I could now connect in a way that I hadn't as a kid. It brought me back to this incredibly desperate place in which you just want anyone to help you through the deep sadness and loss of (in my case) a first love.

16. How important are video clips for you?
Video clips have been very important for me. My first music video is what has gotten me in some cool rooms and was shared across Facebook. I'm realizing how much people are engaging with the video content and it's encouraging me to make more. Video is a lot of work, but worth it if that's what my fans are responding to.
17. What do you love about Social Media and connecting with your fans?
I love how creative and personal you can be. I spoke about my "Nice Guy of the Day"campaign above…that was incredibly fun for me to social media stalk fans and friends and write a funny little caption highlighting how awesome they are. It's awesome to get fans and friends engaged. I got them to send in items to be burned for my Life in Rear Viewmusic video and often play guessing games, make polls, and quizzes, etc. on my Instagram.
It's really exciting to be able to do what you want, when you want, and how you want to do it. Social media allows for that and I'm really excited by the people finding and connecting with me on there. 

18. How important is your brand Kara Connolly?
What an interesting question! I love it!
What I will say is that my "brand" comes out of who I truly am as a person and a writer and I hope that it always stays that way. In my opinion, branding in any other way is just backwards. To create art off of a brand is, of course, done and is sometimes done well, but for myself, I had to write tons of songs and get clear on who I am as a person and what it is that I'm trying to say before I could then come up with a photoshoot idea, album concept, marketing plan, etc. 
I'm happy with things that way. It's fun and exciting for me and I think is ultimately more sustainable because it is me. Or at least a side of me…and a prominent one at that. To answer your question, I'm very involved with every decision I make from what the cover looks like to what I'm wearing to how the music sounds to what I'm saying so I guess in that sense of the word "brand" it's definitely important to me. But that's only because I want to make sure I remain true to myself and not get lost in the "This is what everyone else is doing" shuffle. 

19. What does 2019 have in store for you?

Expect more singles, the release of my album, another music video, ways to get fans involved, live shows (maybe even a tour), and the writing and recording of my next project! I'm excited to see where it all goes!