Will Tucker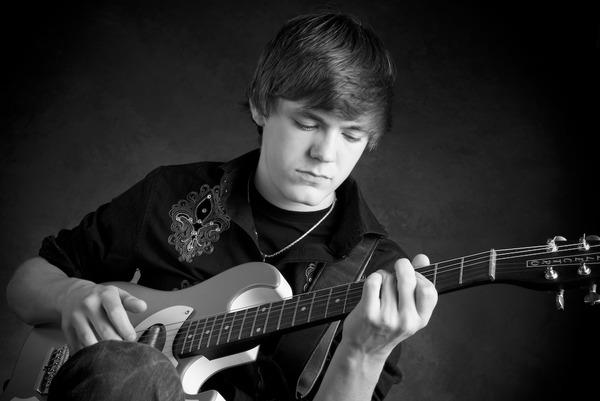 Photo by Dave Bunk
I saw Will Tucker play at B.B. King Club on Beale St in Memphis in January and I was hooked, blown away with what he was performing.  So I had to interview him. So read on and discover why I think he rocks.
http://www.willtuckermusic.com
1. What inspired you to play music and getting into blues?
My uncle was a musician growing up in the 1970's here in Memphis. He played with many notable local bands and really was the first one to expose me to the idea of playing an instrument. When I was twelve years old, he tragically and unexpectedly passed away. That incident set a fire in me to learn how to play an instrument. I ended up inheriting one of his guitars, a 2004 sunburst Gibson Les Paul Standard. I knew that If I was going to have the privilege of owning such a nice guitar I better learn to play it. I started out learning to play basic chords and quickly got hooked on it. I began practicing up to six hours a day.
Growing up, my father always had me listening to great music. While most kids were listening to NSYNC (can't say that I didn't at all though) my dad had me listening to The Allman Brothers Band, Lynyrd Skynyrd, Led Zeppelin, The Marshall Tucker Band, the list goes on and on. Naturally, that music earned a place in my heart, and made me develop a love for rock and blues at an early age. So when I began playing guitar, it was only natural that I wanted to play rock and blues.
2. Are you happy how it all been recieved?
There have been preconceived shortcomings regarding a young white kid playing the blues. I wouldn't be telling you the truth if I said it has all been easy. But as they say, you cannot please everyone. The good news is; the people that I have pleased I seem to have pleased well. I have been beyond blessed to have such an amazing fan base and so much support. It is really what has kept me going all this time. Every growing artist will have their ups and downs, and my fans have stuck with me through all of them.
3. What is it like to play B.B. King club?
It is funny, I get asked that question, and I continuously have to ask myself that. I've played there over 800 times as 2015. It has been yet another blessing to get to play at such a notable club. It has been a wonderful place to grow as an artist and has also been a great outlet to get my music around the world. People often ask me when I am going to do a tour, and I tell them "why should I tour when the tour comes to me?" It really is true, I have a CD on every continent thanks to the diversity of the tourists and locals that come into BB King's to listen to music.
4. What is your new release about?
My latest release, "Worth the Gamble" has been a long time coming to say the least. I technically started the project in 2010 and here we are with its release in 2015. I've been working hard to mesh a sound that combines influences from blues, rock, and even modern pop. I'm pretty happy with the way it came out. There is still so much more ground to be covered in this musical endeavor, but "Worth the Gamble" is a solid start.
5. What do you get from playing live?
Playing live has been essentially the root of my career. I always say that there is no better practice than to play live. I think for every three hours spent playing in a room, it equates to what you can learn in one hour of playing live. That being said, in my seven years of playing live, it has taught me how to become a better performer, a better guitar player, and an all around better musician. Aside from the growth aspect, there is no feeling in the world like playing to a big crowd that is as into your music as you are. It is not something that a performer will necessarily experience every time he or she takes the stage, but on the occasion that it does happen, it is natural ecstasy.
6. Do you have any rituals before playing a show?
Honestly I do not have any pre-show rituals. Playing live has almost become part of my daily routine so getting up on stage is sort of like walking upstairs in your home!
7. How does a song come to you?
The majority of songs that I have written have come to me from out of the blue. Usually I will be out and about and hear someone say something and I'll think "man that is a song right there!" In fact, "Draw the Line" came to me just like that. I was talking to a friend of mine about whether or not I should ask my now fiancee to go on a date with me. This of course was before we were technically dating. I remember him telling me, "man if you like that girl, you've got to draw the line while you can." So I went home that afternoon and wrote the song (and asked her out).
8. Any times when you just cant write?
More often than you would imagine. Songwriting is something that does not come naturally to me. I usually have to have some powerful inspiration and determination to write a song. Otherwise songwriting really turns into a chore sometimes. But I also know that songwriting is like a muscle that has to be exercised, and the more you do it, the easier it becomes.
9. What is your favorite song to play live?
My favorite song to play live is actually a song I very rarely play. It happens to also be my favorite song of all time. It is "Whipping Post" by The Allman Brothers Band. I do not play it very often so that it keeps it rarity and charm.
10. What does the rest of 2015 have in store for you?
That is a good question! Time will tell. I will be performing in the Beale Street Music Festival in May, and will likely be getting married later this fall. Otherwise I'll be finishing up my college education and continuing to play weekly at BB King's Blues Club and other venues around Memphis.
ChristianXAlabaster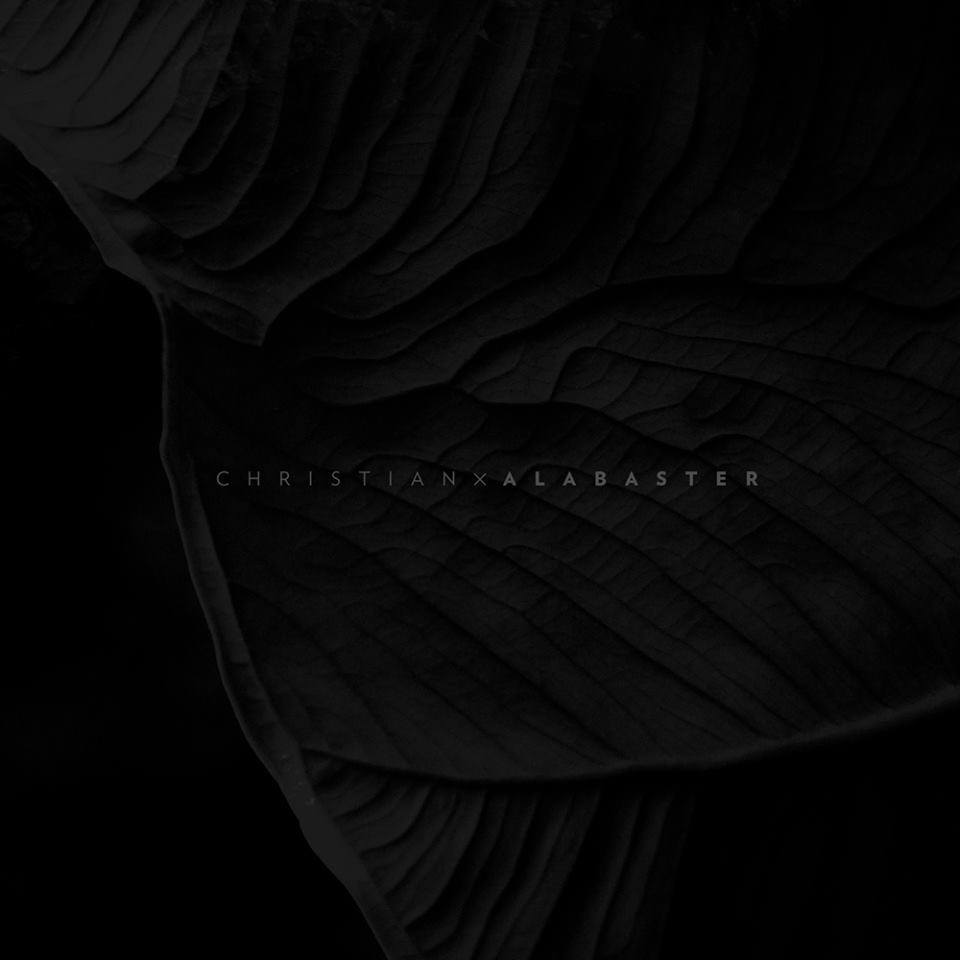 https://www.facebook.com/christianxalabaster
ChristianXAlabaster started with a track shrouded in mystery, but after 10,000 listens in under a few weeks, 10,000 Records in conjunction with The XXX were ecstatic to reveal the two men behind the track Smile. With a glimmering electronic backdrop of 2am east London Electro, Alabaster perfectly compliments Christian Patey's warm vocal range and melodic overtones.
This collaboration between Chrisian Patey and Alabaster has been no easy task however, as the pair live nearly 16 thousand kilometers apart (East London to Brisbane). But the chance to work with Smile clothing (which donates a shirt to someone in need with every purchase) led these two to record in Studios, countryside barns, shipping containers and airport lounges to bring smiles to kids and listeners alike.
The meshing of soundscape electro beat maker (Alabaster) and vocal illustrator (Christian Patey) is sure to drum up more excitement over the coming months considering the over 10,000 listener hype surrounding the 'mystery artist' first single release. It should also come to no surprise that Smile was mixed and produced by part of Simian Mobile Disco. His influences helped ChristianXAlabaster mold this 3-minute daydream into the track garnering a landslide of "Beautiful & Breathtaking" comments accompanying the song.
This is the only first taste of this accomplished duo and ChristianXAlabaster are set to whisk us away on another relaxing journey soon, but until then you're sure to be smiling in anticipation
1. Are you happy how things have gone so far?
Yeh happy about the release as we were asked to have the song 'Smile released through 10,000 recordings and quickly getting picked up by The XXX blog reaching 10,000 plays in under a week .
2. What is the new song about?
It's about making a difference to other people who are in need , being aware that people have power to help and change others in need and bringing a smile to their faces
3. Are you happy with the media response to the music?
It's still early days , but yeh it's been positive in the short time it has been released
4. What inspires you when writing music?
Music documentaries , seeing good live shows , artists pushing the limits with music and collaborations.
5. Do you think social media has been a big help?
Yeh of course social media has been a great help , with people sharing and featuring it on the other side of the world so has it helped the release immensely.
6. What does 2015 have in store for the band?
We will continue to work together and write more music ,
7. Have you had a moment where you just cant write?
Yeh there are times when the music doesn't come and you will try and sit down and come up with something fresh but dosent eventuate.Then when u least expect it something hits you and you have an idea , or you get inspired from an old music documentary and you could write
A bunch of new tracks .
8. What has been your favorite show to date?
This is a brand new collaboration so this is our first release , no shows as of yet .
Montaigne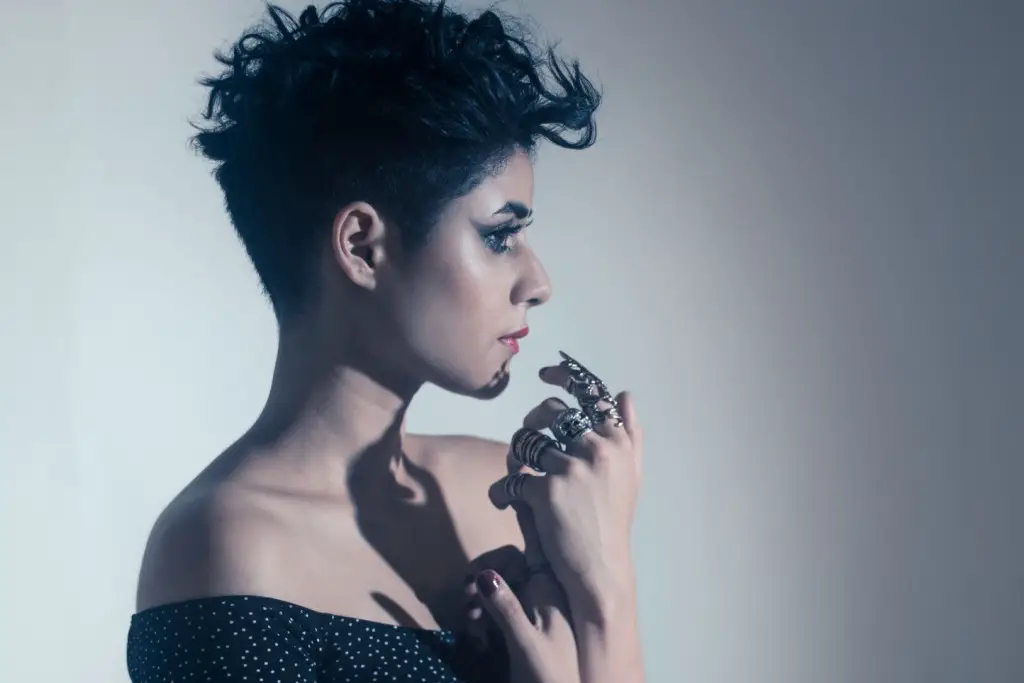 Montaigne is doing a headling tour. Love what she does so had to interview her again. So read on.
1. How does it feel to do your own headline tour?
Pretty cool, pretty exciting.
2. Are you surprised how things have gone so far so quickly?
I am known to be a relatively equanimous person and you know what my secret is? I rarely have expectations. I don't often project into the future. And so I'm not surprised nor unsurprised. I just roll with the punches. I'm not too bothered with how fast or slow things are moving.
3. How does it feel having media really getting behind what you are doing?
I feel pretty fortunate. Really fortunate. It definitely helps a great deal that people with influence are throwing light on you.
4. Do you think social media has been helpful for you?
Probably. I don't know how I could measure it objectively but no doubt social media has been helpful in showing people what kind of person I am, how I communicate and why I'm so gosh darn loveable (I'm kidding). (Maybe.)
5. How do blogs play a part in what you are all about?
With things like this, Q&As, I get to reveal to people aspects of me, which thus reveals what I am all about. That happens on blogs. Blogs also talk about the music and give opinions on me, and something I've learnt is that a person isn't just who they believe they are, they are also the opinions around them formed by the way they act and present themselves. So there's that.
6. What buzz do you get from playing live?
Performing is…I really enjoy it. I don't get nervous performing in front of other people, but I do get nervous about fucking up my guitar playing (simply because I find it difficult to concentrate on playing and singing what I sing at the same time). That's probably the only inhibitor, but it's a minor one at best. I really enjoy singing, a lot, and I really enjoy being surrounded by sound on stage. I always have at least 30 minutes of buzz that I run excitedly on afterwards.
7. Will we hear any new music from you this year?
Possibly…
8. What does 2015 have in store for you?
A lot of touring, a lot of writing, some festivals, maybe an album…?
Cool song by PHFAT and they are going on tour.
PHFAT
IF HE CAN'T DANCE 2015 AUSTRALIAN TOUR

Friday 20 February | UTS O'Fest – Sydney, NSW
w/ Sans Cisco, The Kite String Tangle, The Aston Shuffle DJ's, The Griswolds & Tkay Maidza 
http://www.activateuts.com.au/ofest

Friday 20 February | World Bar – Sydney, NSW (Midnight set) w/ Special Guests
Tickets Available At Door

Saturday 21 February | Mountain Sounds – Central Coast, NSW
w/ Alison Wonderland, DZ Deathrays, The Jungle Giants, Touch Sensitive, Pepa Knight & Safia 
http://www.mountainsoundsfestival.com.au/

Wednesday 25 February | The Small Ballroom – Newcastle, NSW
w/ Harts, Owen Rabbit, The Patriots & Kale
Free Entry

Thursday 26 February | Secret Show, Sydney, NSW 
w/ Special Guests
Invites On Day

Friday 27 February | Secret Show, Sydney, NSW
w/ Special Guests
Invites On Day

Saturday 28 February | La De Da – Canberra, ACT
w/ Special Guests
Tickets available on door

Wednesday 4 March | Sosueme @ Beach Road, Bondi, NSW
w/ Special Guests
Free Entry

Friday 6 March | Laundry Bar, Melbourne, VIC
w/ Special Guests
Free Entry

Saturday 7 March | Maitreya Festival, Wooroonook Lake, VIC
w/ Special Guests
www.maitreyafestival.com

Wednesday 11 March | The Pier, Port Macquarie, NSW
w/ Special Guests
Free Entry

Thursday 12 March | Pacific Hotel, Yamba, NSW
w/ Special Guests
Free Entry

Friday 13 March | Underdog Pub, Brisbane, QLD
w/ Special Guests
Tickets available on door

Saturday 14 March | Farmer & The Owl, Wollongong, NSW
w/ Bass Drum Of Death (USA), Hockey Dad, Jebediah, The Mess Hall, Spookyland, & The Walking Who
www.moshtix.com.au
All Shows 18+
This song is great and this is what is said about it
ChristianxAlabaster  take  claim  to  Secret  Track  'Smile'  Earlier  this  month,  10,000  Recordings  released  a  secret  track  simply  titled  "Smile".  After  garnering  attention  of  both  The  XXX  and  over  15,000  listeners  in  under  a  month,  10,000  recordings  was  pleased  to  allow  these  two  aspiring  melody  makers  to  finally  step  out  from  the  shadows  and  take  claim  to  a  track  so  rich  with  warm  tones,  bass  heavy  melodies  and  breathy  vocals  that  no  less  than  a  rhythm  maker  from  Simian  Mobile  Disco  had  to  mix  and  produce  it!  This  collaboration  between  Christian  Patey  and  Alabaster  has  been  no  easy  task  however,  as  the  pair  live  nearly  16  thousand  kilometers  apart  (East  London  to  Brisbane).  But  the  chance  to  work  with  Smile  clothing  and  help  children  in  need  led  these  two  to  record  in  Studios,  countryside  barns,  shipping  containers  and  airport  lounges  to  bring  smiles  to  kids  and  listeners  alike.    Smile  Clothing  started  in  2010  and  gave  orphanages  300  shirts  for  children  in  that  year  alone.  Since  then,  with  every  clothing  purchase  on  their  store  they  give  a  shirt  to  someone  less  fortunate.  This  isn't  just  a  clothing  store  jingle  however  as  these  two  have  written  a  song  worthy  of  Patey's  new  stylistic  direction.  A  seemingly  natural  progression  from  previous  singles,  'We  Are'  and  'Evil  Can  Wait',  Smile  shows  off  his  fanciful  lower  register  that  ensnares  Alabaster's  airy  backdrop  of  2am  East  London  electro.  If  their  talents  weren't  enough,  good  friends  Simian  Mobile  Disco  also  lent  their  talents  to  help  mix  and  produce  the  track!
After 4 weeks of vacation time, soul searching, I'm back to running my beloved site. The main focus this year will be The Parx-e Show, my online TV program.  I'm also changing the types of artists and bands I wanna work with regarding content. It's nothing personal. I am aiming to make the site bigger and better. So a lot will be happening here.
Great group Passerine are with their new song and this is where you can hear it. I'll be at the show tomorrow in St Kilda.
– Sunday 8 February – St Kilda Music & Arts Festival – Melbourne
– Friday 13 February – 'Set Me Alight' Melb Launch @ Revolver Bandroom – Melbourne
– Friday 21 March – 'Set Me Alight' Syd Launch @ The Newsagency – Sydney
Ella Cannon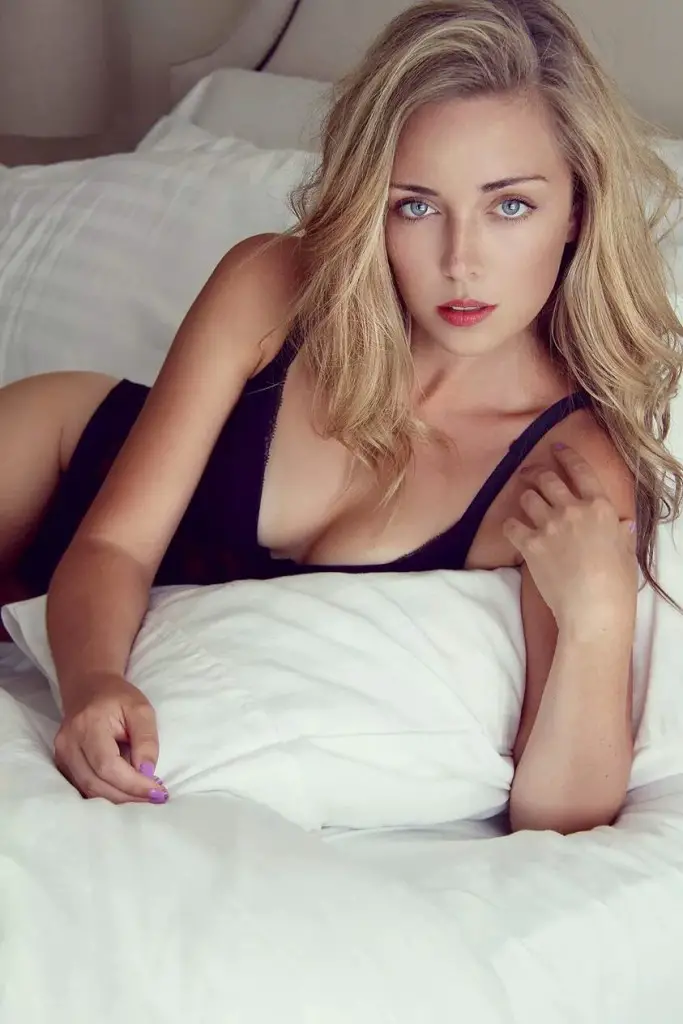 Ella Cannon is my beauty of the week again because she is a talented beautiful Aussie actor going strong in the USA. It wont be long until everybody will be talking about Ella Cannon and wanting her in their projects. Just look at her she is stunning. Not only that she is hard working, kind, a total sweetheart and totally genuine.  She is going to go very far. She got talent, brains and beauty. She is the complete package far as I am concerned and I will always keep giving her love here on this site.
Photos by Johnny Diaz Creatives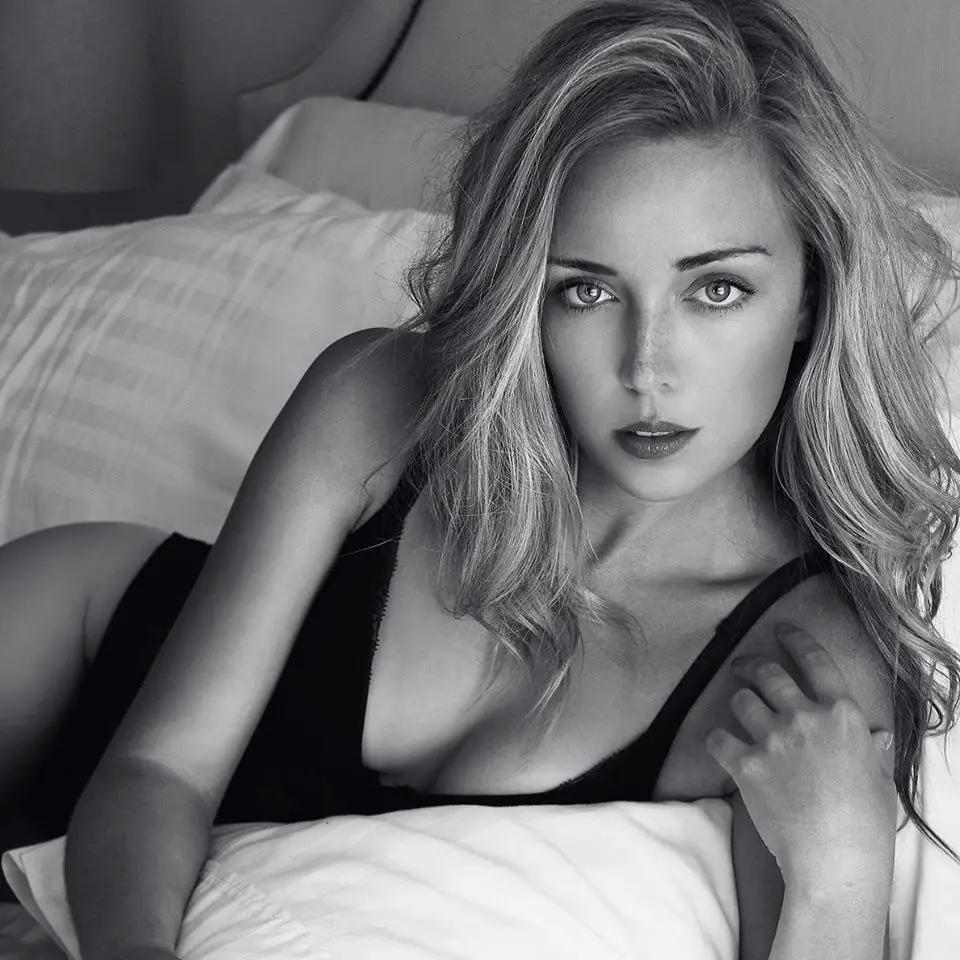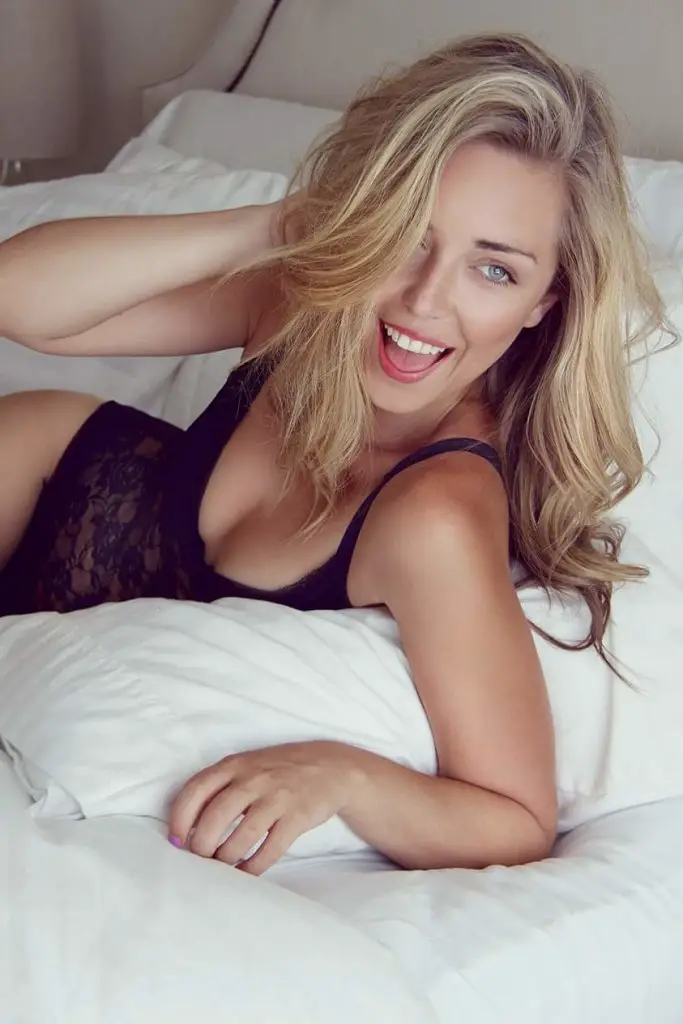 Goldy Cass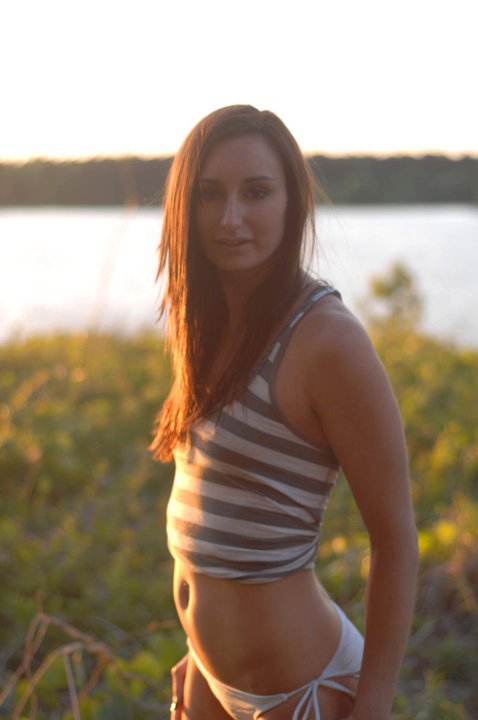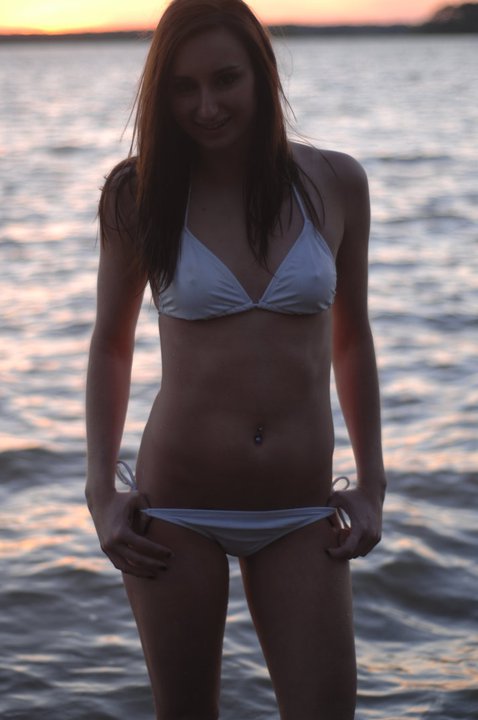 I've decided to make Goldy Cass my beauty of the week as I think she is a gorgeous smart women with perfect figure. She is also a total sweetheart, a caring and genuine person. She has an Animal Dairy Science degree and now waiting to get into Veterinary Science.  I can see her going very far indeed.  These reasons alone,  why I've made her one again.
Photos taken by Anthony Inman
Scarlet Klimek – Don't Talk Dirty (Self Released)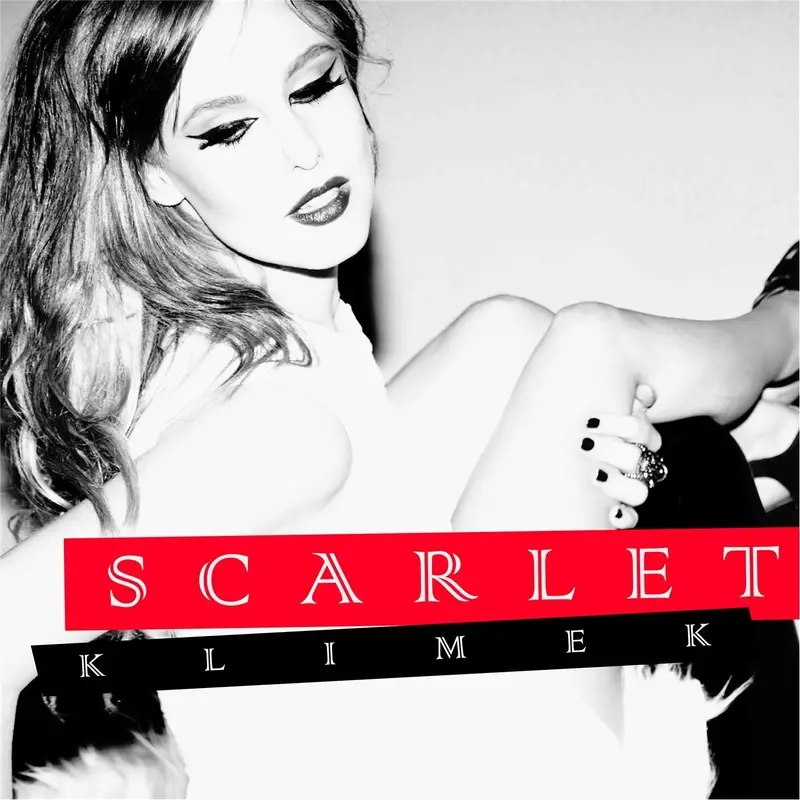 Scarlet Klimek debut EP Don't Talk Dirty is an exciting catchy pop release and for a Melbourne artist who is going to go far. The songs are catchy, well written, produced, sung and show off Scarlet Klimek. The opening track Don't Talk Dirty really does highlight this. I Don't Need This is kind of a ballades haunting pop track that delivers with great vocals and production. Letting Go follows the same way but it's such a good energetic catchy beautifully written song, one of my highlights off the EP as is the title track. Not Without You is the ballad but is beautifully sung, performed well and shows of Scarlet amazing vocals. Spinning Around is another catchy well written pop song. Don't Talk Dirty Again finishes off the EP with a longer/remix of the title track. The music to be is pop mixed with R&B. It's exciting and fresh. I can see this EP doing wonders for Scarlet and gaining fans and industry interest along the way. Top Stuff