Chelsea Wilson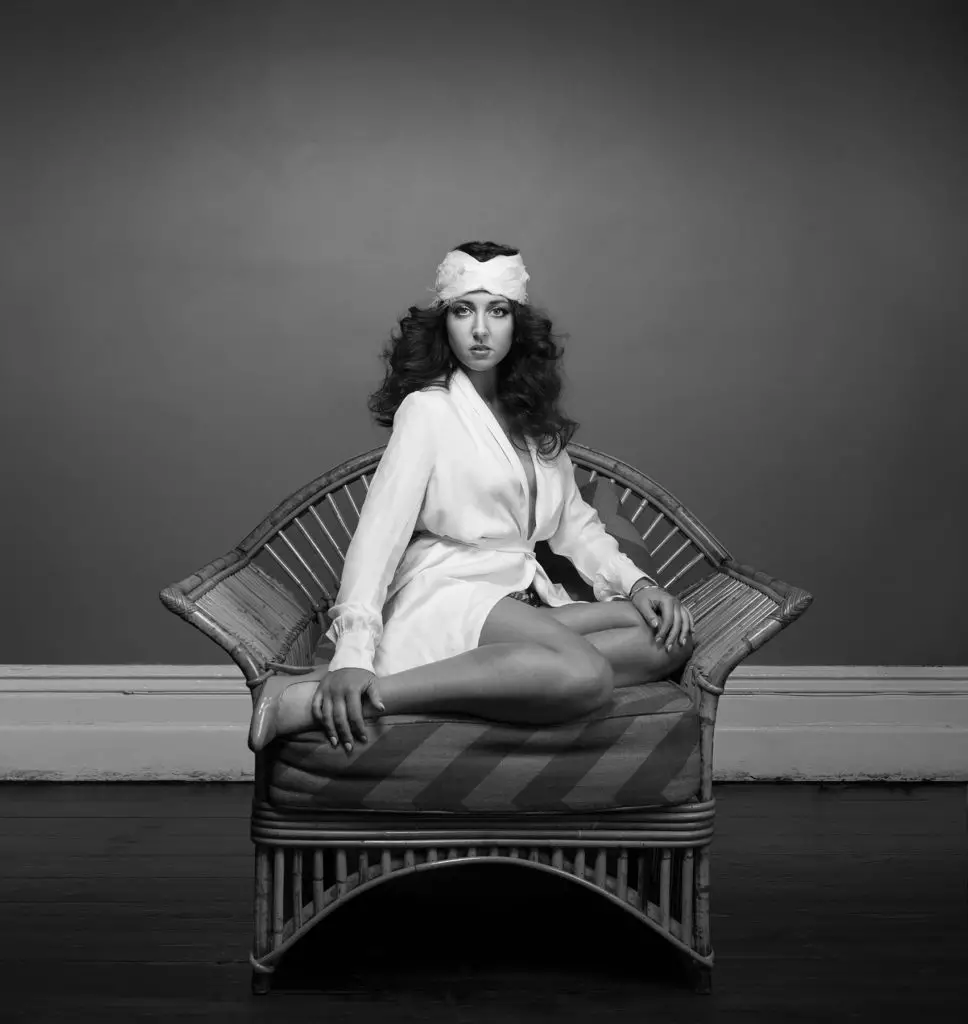 Photos by by Helen Melville
Ok I've decided to have two beauty of the week on the site. So I am starting with the smoking hot Chelsea Wilson is a fantastic soul singer songwriter from here in Aussie who has released one of the best local releases in the last few years which is I Hope You'll Be Very Unhappy Without Me. To me it's incredible. She has played at Glastonbury and she is the artistic director for the Stonnington Jazz Festival. This gorgeous woman is a total sweetheart and one of the nicest people you will ever meet. I am a fan and will continue to keep supporting her.
Anything the gorgeous Shannon Hurley is involved in. Im happy to share on my site. This is a video clip for Perfect Plan by Lovers & Poets which she does with her partner. Its a cool track and her voice is on fire.
Its worth giving a crank
New Music For You To Get Around
All these acts come from Australia
Georgia Fields is back with a new tune with singer songwriter Phia. It's a cool track and nice to see Georgia is still making music it's been a while.
Cool track by Sunday which I am sure all the taste makers will go nuts over.
Electro Pop is where it's at and Dot does deliver with this cool song
Cool rock tune to get you head around
Chris Flaskas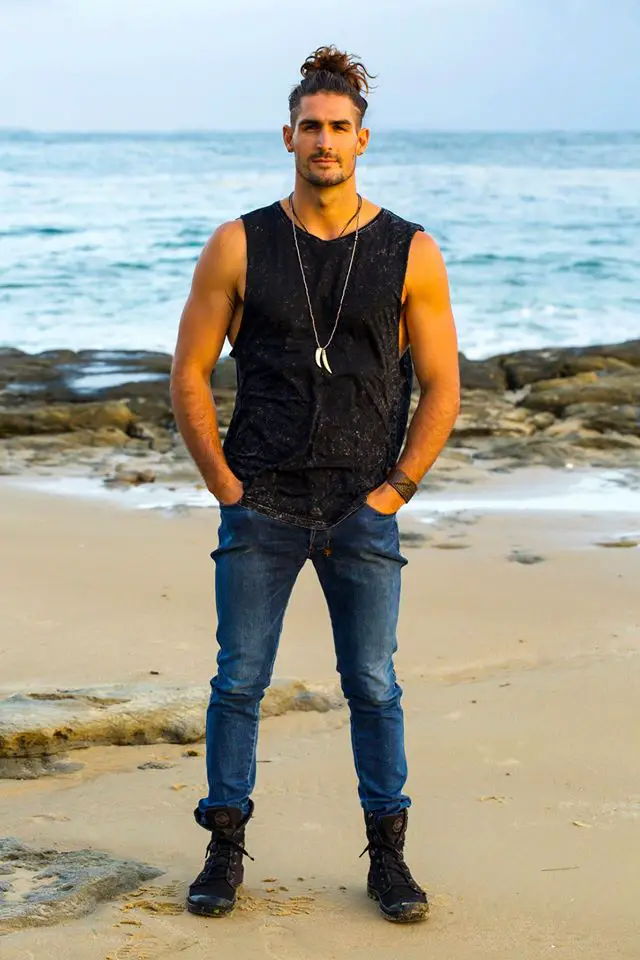 Chris Flaskas is a local  Aussie singer songwriter who I heard some stuff dug and knew I had to get him on the site
https://www.facebook.com/ChrisFlaskasMusic/
1.What was the inspiration behind the ep?
The people whom surround me and this beautiful Earth that we live on. The relationships that we form with each other and all walks of creation. Im fascinated by the fine balance that is within and all around of us and inspired by the power that we hold being free will the choice to create or destroy.
2. How did the songs come together for the ep?
They just all fell into place from the making of the first and star track of the EP "When The Gold Is Gone" After writing that song it really gave me direction for the intent of what I wished to portray with this Ep. The intension being uplifting, motivational and informative.
3.Had the songwriting had changed from when you were starting out?
The structure of my song writing has definitely changed over years of writing and observing other works I have created more direction in my creations but the intent of my writings haven't budged from the very first day I held the pen till now.
4.Was the recording process different to earlier material?
The recording process for this Ep was really eclectic it was very free flowing and I acted off a feeling rather than the supposed conventional way of choosing a studio and producer to complete the whole project. There are 4 songs and 3 of them were produced at different studios with different producers. Risky but Im happy with the outcome.
5. What do you hope people get out of the EP when it's released?
I wish that the listener feels up and for most empowered to make the changes they wish to craft there reality in a positive manner and that within self realisation they can see a much more diverse and colourful world that they live in and are a part of.
6.Do you have plans to go overseas once the EP is released and have toured the EP?
Over seas would be a dream to tour with this EP but the short answer for now is No there are no current plans for overseas travels with this EP but I am currently touring down the East Coast of Australia performing the new EP and all is going splendid.
7. What do you hope people will get out of your live shows?
My Live shows are a lot of fun and very interactive with lots of moving energy. I would only hope that the listener would leave my shows once again feeling, stress free, empowered, motivated, uplifted and ready to flow through there life in the way that they wish it to be.
8. Do you have any rituals before playing live?
Im a big ritual man. When I travel to every show or within an hour or two before I perform I begin with setting my intensions and visualising how I wish the show to turn out. I take a few breaths letting go of my day any business, stress or tensions then I focus on the present and my performance to be. I then do all my vocal exercises.
9.What is next for the band?
Im currently just a solo multi instrumentalist. I will expand to a band in the near future but for now Im wishing to do more travelling with my act expanding the intent of my music overseas and all around our country. Currently Im focusing on larger events/ festivals and coordinating the next recordings for my latest content I wish to share.
10. If you could have anybody in a video clip who would it be?
A collaboration with Xavier Rudd he is such an incredible soul who's music has assisted my path ten fold. That would be beyond cool !!!!
Danielle Deckard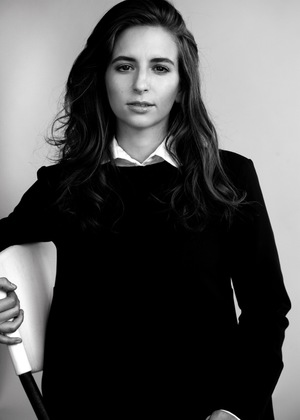 Photo Copyright Sarah Stedeford 2015
Danielle Deckard is an American singer songwriter living in Australia. She plays Indie Pop music and I was intrigue to find out more and this is what she had to say.
http://www.danielledeckard.com
1. What was the inspiration behind the ep?
I wrote the EP right after I had moved to Australia, which was the literally the other end of the world for me. At the same time, it was this huge transition period in my life. I was fresh out of college, in a new place, and questioning what I was doing with my life. I was really feeling the weight of every decision I had to make, and experiencing a new type of anxiety. The EP really explores different ideas of what the figurative end of the world would be for me. It's about fear and uncertainty.
2. What was the songwriting process for the ep like?
For about a year leading up to recording the EP I has a great routine where I would write for 1 hour every morning during the week. I wrote so many songs, most of which didn't end up as contenders. The ones that did end up on the EP felt like they belonged, and they were songs that forced me to push myself a bit.
3. Did you have the recording process for the ep prepared before going into the studio or was it a case of see what happens in the studio?
I like to be prepared and it saves a ton of money. A lot of people in the music industry have this tendency to spend absurd amounts of money on a recording. Labels send artists into recording studios just to write or overseas to record an entire album which is completely insane! To me, it seems really wasteful. Most of my EP was recorded in my apartment. We only went into the studio in Sydney for a few days to track drums, bass and piano together.
4. Was the recording process different to releases you have done in the past?
Massively. We really wanted to do something different with this EP. As an acoustic guitar/piano playing singer/songwriter it's easy to fall into a boring rhythm section recording. So we tried approaching everything differently, bringing in a mixture of electronic and acoustic elements. We bought Ableton and used that in the early stages of production. And if something didn't turn out the way we liked it, we would start all over again with a different arrangement. The most interesting thing is that we used remote session players on the record. Our guitar player recorded his parts from LA, and horns and strings were recorded by groups in the UK.
5. Are you happy how the ep has been received so far?
Completely, I've had some really genuine love from people for the EP which feels amazing. It's the first thing I released where I started getting people I've never met sending me messages and telling me about how a particular song really resonated with them.
6.What what was the inspiration behind the video clip?
It's a live performance style clip. The song is a really emotional ballad, and I just wanted the clip to really reflect that so there aren't too many frills. It was filmed Hibernian House, which is this gorgeous old converted warehouse.
7. What do you hope the ep will do for you?
It's really the start of something, a stepping stone to get my career going. I have other projects in the works, bigger and smaller, and the awareness created from this EP will hopefully bring even more awareness to the next project.
8. Are you happy how things have gone so far for you?
I tend to get a little bit ahead of myself and caught up in the next project or the next goal to really appreciate everything that's happened so far. But yeah, I am.
9. What does the rest of 2016 have in store for you?
The video for I Lied is the first of 3 that I'm releasing, which are all coming out 1 month apart. In June a deluxe version of the End Of The World EP will be coming out with acoustic versions of the songs, as well as a bonus track. Then in July I'll be going on tour and playing Sydney, Wollongong, Canberra and Melbourne. And then in October I have a brand new single coming out that I am crazy excited for!
10. Why move to Australia from the usa?
My partner is from Adelaide and he was in my band when I was studying at Berklee in Boston. While I was there, I was flip-flopping between the big 3 music cities: New York, LA, and Nashville. None of them were really speaking to me. And really, you can live anywhere and make music, especially now. I had never been to Australia, so it was kind of this impulsive quick decision to move over here!
On another note, I get this question a lot. And the tone of voice usually implies "What the hell is wrong with you!? You could live in New York! Why would you want to live here!?" It's so strange, because Sydney's a pretty great city. Everyone back home always talks about me living in Sydney as if it's this paradise they might never get to see. Grass is always greener, I guess.
Patra Kay who is a Synth Pop, Trip Hop, Soul artist from Melbourne Australia who kindly chattered me is this episode guest of The Parx-e Show
Callie Q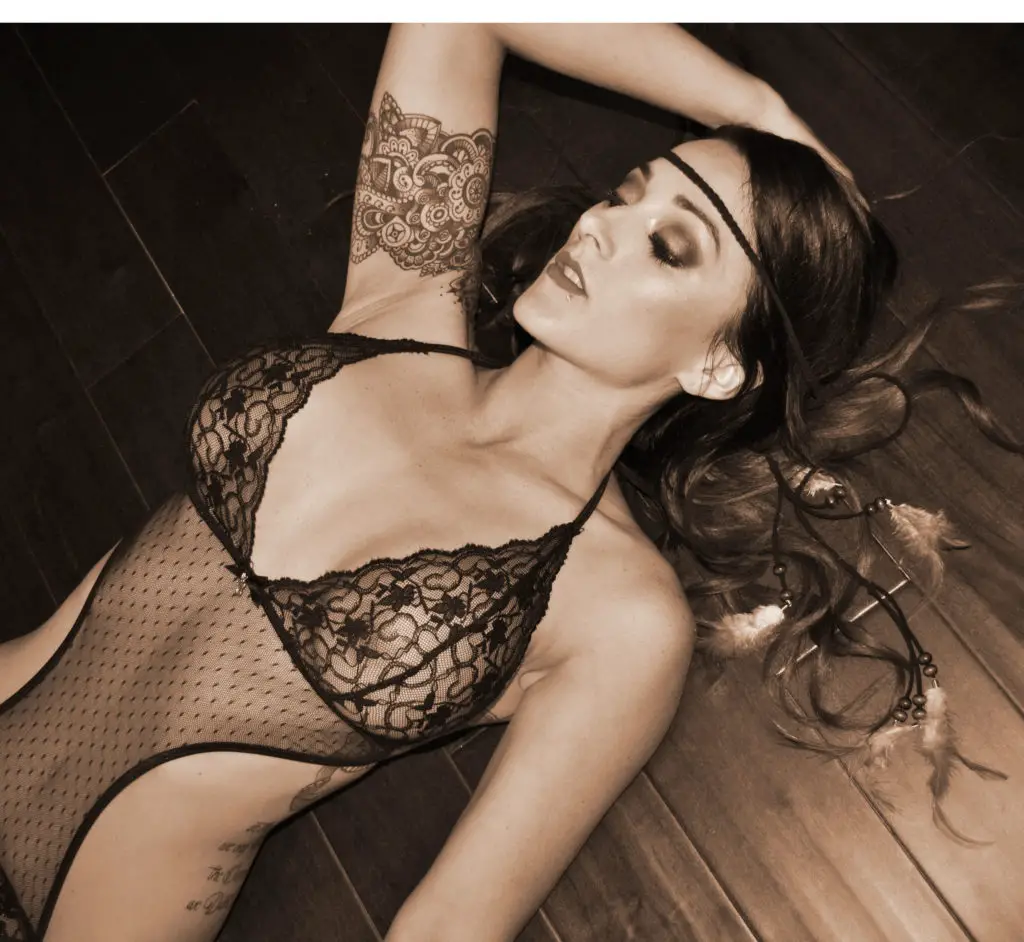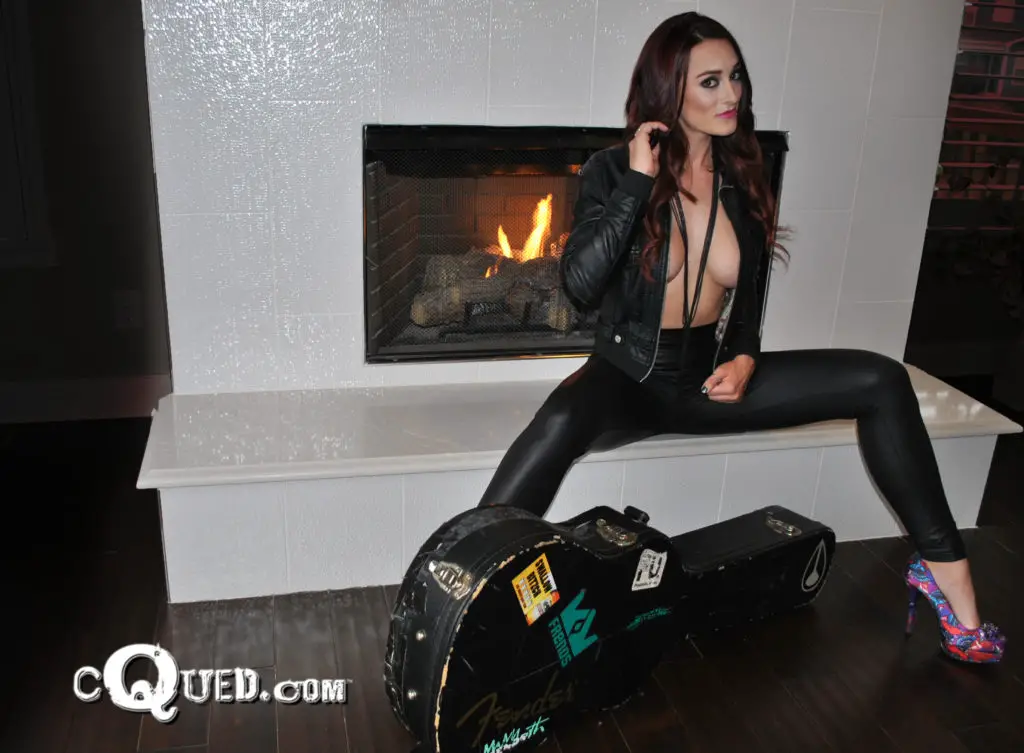 All photos by Heather Jacobs, Have been given to me by Callie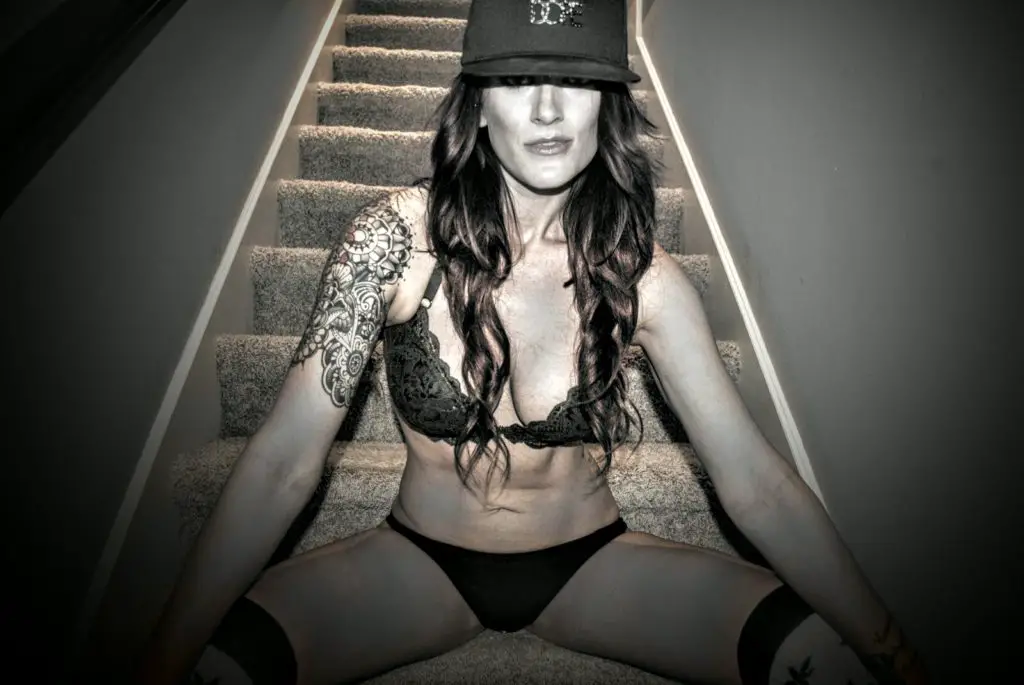 Callie Q is my beauty of the week on the site, she is achingly beautiful, drop dead gorgeous, stunning as you will.  She is a host,emcee, On Air Personality, product specialist, promotions and more. To me she is a pretty switched on, talented lady who has done a lot of stuff and continues to keep kicking goals in all that she does and doesn't hurt she has awesome taste in music. This is why this talented lady is my beauty of the week. You can follow her on Instagram right here https://www.instagram.com/q_is.the_name
Nussy new song Sinking Into You is an incredible tune, good vocals and good production.
Another amazing tune by Lupa J. Great song great production and I loving the vibe of the song. Electro is where it is at.
Would love to have either of them on my video show
Kelsey Lewis
Photos by Kristen Rae Photography
OK ive been supporting Kelsey music for a while now. Have met her and she really is a fantastic talent. She can sing, she has an amazing voice. She is a total sweetheart. She is a lovely person and appreciates my support. She is gorgeous, a beautiful talented soul.  I think she got the talent and the skills to go very far, this why she is my beauty of the week
http://www.kelseylewismusic.com/
Roi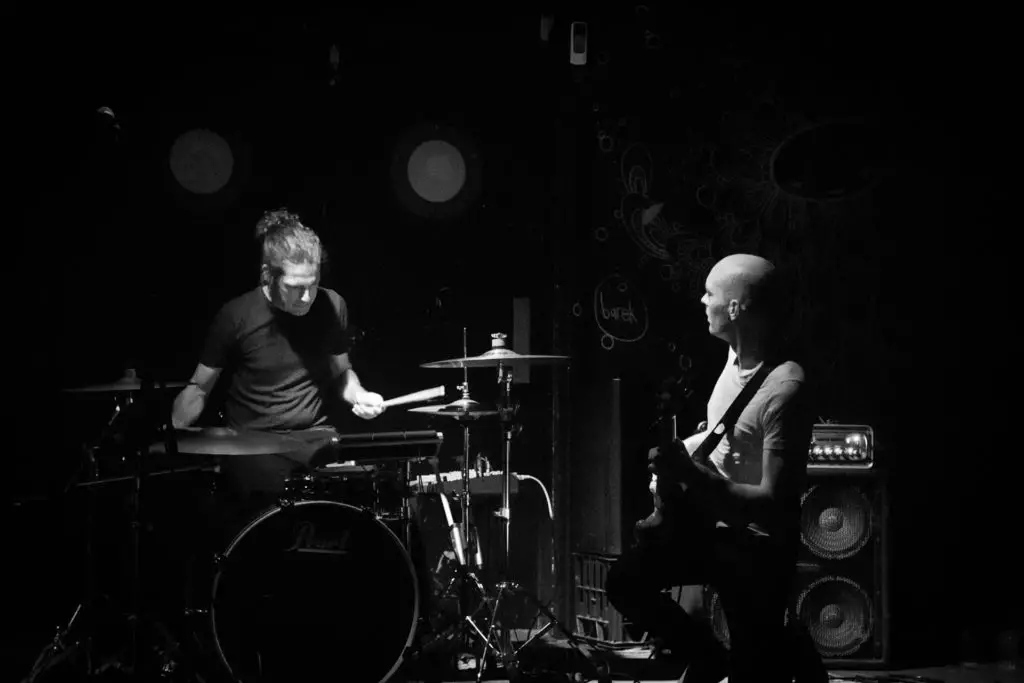 ROI are a great band from Australia and doing good things. We talk about their album and this is what Matt from the band had to say about it all.
1. What was the inspiration behind the album?
The album was inspired by a lot of different things. Collaborative music, creating rock music without a guitar, those magical moments that you are lucky to capture, cheap-ish red wine and long writing sessions, to name a few.
2. What was the songwriting process for the album like?
The album basically came out of two styles of sessions. One was we jammed in a rehearsal room for hours and filmed it all, then sorted through the footage after looking for songs/parts/riffs etc, and the other was a full 4 day/night session where we set up a makeshift studio in my lounge room and did nothing for the whole time except make music together. That's where a good chunk of the album came from. We had so much fun and got lost in the music so much that on day 3 I had to make Barn take a shower!
3. Did you have the recording process for the album prepared before going into the studio or was it a case of see what happens in the studio?
A bit of both. We did have the core of it all ready but we winged a couple of parts on the fly, capturing the moment etc. Our Producer (konsti) threw some ideas at us as well which changed a few things while recording.
4. Was the recording process different to releases you have done in the past?
Yeah it was – there was just the 2 of us making all the decisions (with some help from Konsti) so there was a lot of pressure on us to get it right. Also we did the instruments during the day, then would have each singer come in for the night session.
5. Are you happy how the album has been received so far?
It's out May 20 so no feedback as of yet, but the 2 singles have been very well received. Maths and Engineering has been getting some great airplay, and I've been receiving messages from strangers telling me how much the song is affecting them etc, so it's been fantastic.
6. What do you hope the album will do for you guys?
To be honest, most of what we wanted to achieve has already happened. We got to make music with a whole bunch of artists we really admire, we got to learn how to play new instruments and learn more of the production side, and we are releasing a full album of songs we wrote together that we are super proud of. Anything else that happens from now on is a bonus.
7. Are you happy how things have gone so far for you guys?
Extremely happy. Having our song on national radio is a thrill, and a feature in Rolling Stone is certainly a highlight. Also playing these songs live was a massive challenge, but the single launch went really well so we're pumped to hit the stage for the album launch.
8. What does the rest of 2016 have in store for you guys?
Hitting the stage as much as we can, and starting recording some new music, which is already in the works!