Bleach* Festival 2014 – First Music Announce
From 7-23 March, 2014, the Bleach* Festival will drench the Gold Coast with a three-week, high-energy, action-packed parade of live music, beach concerts, theatre, performing arts, film and fun.  Bleach* Festival HQ is the Southern Gold Coast but this year, satellite events throughout the Gold Coast will spread the best of Bleach* across the length and breadth of the city.
One of the highlights of the opening weekend of Bleach* 2014 is the indie music night on Friday March 7th at the SoundLounge at the Currumbin RSL.  Sharing the stage will be three of Australia's hottest upcoming artists in ELIZABETH ROSE, THE TROUBLE WITH TEMPLETON and HEY GERONIMO.
ELIZABETH ROSE is an electronic pop producer from Sydney that has been taking the world by storm with her latest single "The Good Life" one of the most played songs on Triple J. Much loved at home and abroad she is gaining the reputation of one of the most engaging new artists on the planet.
THE TROUBLE WITH TEMPLETON recently released their Triple J feature album "Rookie" to rave reviews globally.  Thomas Calder and his band mates have been steadily building over the last couple of years into one of the most loved new Australian artists and most sought after Internationally.
HEY GERONIMO are sure to get the party started with their up-tempo indie pop party.  They have recently released their "Erring On The Side Of Awesome" EP which only solidifies their reputation for bringing the fun.
The following Friday March 14th we are working on emulating one of our highlights from 2013.  VIOLENT SOHO were so good last year that we have invited them back.  They headlined our rock n roll party and completely deserve the honours again this year.
Their achievements in the last 12 months have been astonishing with their new album "Hungry Ghost" debuting at #6 on the ARIA charts.  They have also been selling out venues all over the country and confirming their place as one of the most exciting guitar bands ever to come out of Australia.
BAD//DREEMS are an incredibly exciting new rock n roll band straight outta Adelaide.  Their new single "Hoping For" is one of the most played songs on Triple J and their stunning live show is proving to be one of the most in demand this summer.
THE SINKING TEETH are a three piece rock n roll band from Melbourne that are straight out of the mould of a proper hard working rock n roll band.  Seemingly on the road since they started, they could well be your new favourite band.
Last but not least is the true collision of music and surf culture on Friday March 21st with BAND OF FREQUENCIES presenting the Queensland premiere screening of 'The Transparentsea Voyage – A Modern Voyage with Ancient Creatures' featuring a live performance of songs from the film by Band of Frequencies + special guests, and artwork displayed by Howie Cooke (S4C).
The Transparentsea Voyage, like the marine mammals that swim in the sea and communicate through sound & song, this documentary takes the viewer on a sensory journey of the making of 23 songs in 23 days all while exploring by sea and land, one of the most populated coastlines in the world, Southern California…
"The first line up is a testament to the health and diversity of the Australian music scene is at the moment.  By the time the event comes around most of these bands will be well and truly entrenched in our musical consciousness." GRAHAM ASHTON – Bleach* Festival Music Programmer
Get set to get wet!  Get ready to party!  Bleach* Festival is the biggest and most diverse celebration of everything there is to love about the Gold Coast and a whole lot more!
See www.bleachfestival.com.au for program events.
Bleach* Festival 2014 First announce
SOUNDLOUNGE
CURRUMBIN RSL
Friday 7 March
ELIZABETH ROSE
THE TROUBLE WITH TEMPLETON
HEY GERONIMO
Friday 14 March
VIOLENT SOHO
BAD//DREEMS
THE SINKING TEETH
Friday 21 March
BAND OF FREQUENICES PRESENTS
THE TRANSPARENTSEA VOYAGE
Doors open 7.30PM
Tickets onsale now – www.bleachfestival.com.au
This is a cool video and song by Hollywoodfun Downstairs and I love the name. I like what this said about them
It's refreshing when a band comes along who aren't seeded in the idea of being "so post-modern", or so
post-anything to be infact. Wellington three piece Hollywoodfun Downstairs are straight-up fun; some
might call them "punk", others might call them "art-rock"… infact the word "spazzy" comes up once
or twice in conversations. But fact of the matter is the hard-working triumvirate, born in London by
way of Tokoroa and currently residing in the capital (Wellington), have enamoured many with their
live shows over the past 12 months than no matter how you try to pigeonhole them, the fundamental
theme throughout their music is having a good time.
Try adding a post-prefix to that…
The band have recently released debut long-player The Mancunian Swing.
Lips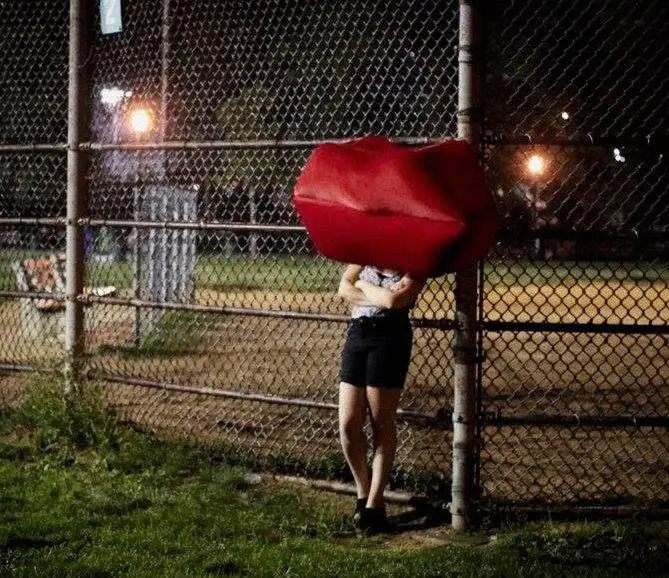 Lips is a talented NZ Electro soul synth living in New York. I like what she was doing as an artist and an interview was a must. So read on and find out why is going places.
1. How did winning a Silver Scroll help you as an artist?
It gave me confidence in my songwriting, and encouraged me to keep writing.  Also, it opened up a lot of doors for me in New Zealand and I was able to play bigger shows with the added exposure.
2. Why did you decide to move to NYC?
I was working in NZ as a freelance keyboard player which was great, but I love American music, particularly soul/blues/jazz/rnb and I wanted to move to the heart of it and soak it up for a while.
3. How has living in NYC helped you as an artist?
Someone said to me the other day that living in NYC is like looking in a mirror; it forces you to identify what it is your good at, and what you have to offer.  It forces you to find your voice.  And that's what NYC gave me, I started writing a ton of music, I started singing, and then eventually I formed Lips.
4. How has new surroundings helped inspire you when writing music?
It's a different tempo in NYC compared with NZ.  There's a heightened energy and I think that comes out in the music that's made here.  It's a bit darker I think then alot of the music made in NZ, and I would say that's true of the music i have written since moving here.
5. Whom would you most like to collaborate with?
Damon Albarn and Sampha.
6. When will your EP be out in Australia?
December 11th!
7. What does 2014 have in store for you?
I'm writing a full-length album, going to NZ to make the music for a play, and I plan to play a bunch of shows all over.
8. Are Australian tour dates on the cards?
Not yet, but hopefully soon!
9. What would we find you listening to at the moment?
Fingazz, Teddy Pendergrass and  Alanis Morissette.
Nathalie Facundo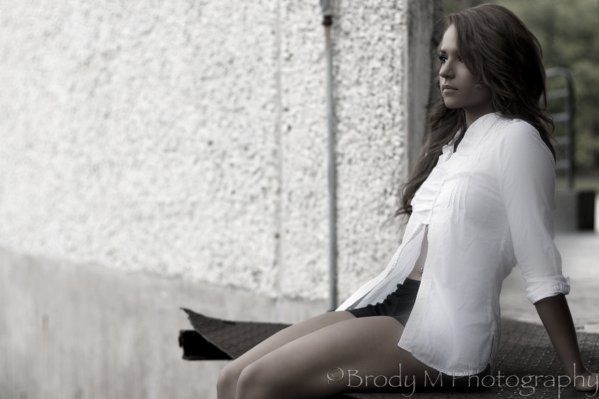 Photo by Brody Murakami
Nathalie Facundo is an actor/model and singer. She is from New York, I came across her stuff online and liked what I saw and read thought an interview was must you can listen to the interview here
http://www.modelmayhem.com/3007298
Audio clip: Adobe Flash Player (version 9 or above) is required to play this audio clip. Download the latest version here. You also need to have JavaScript enabled in your browser.
Client Liaison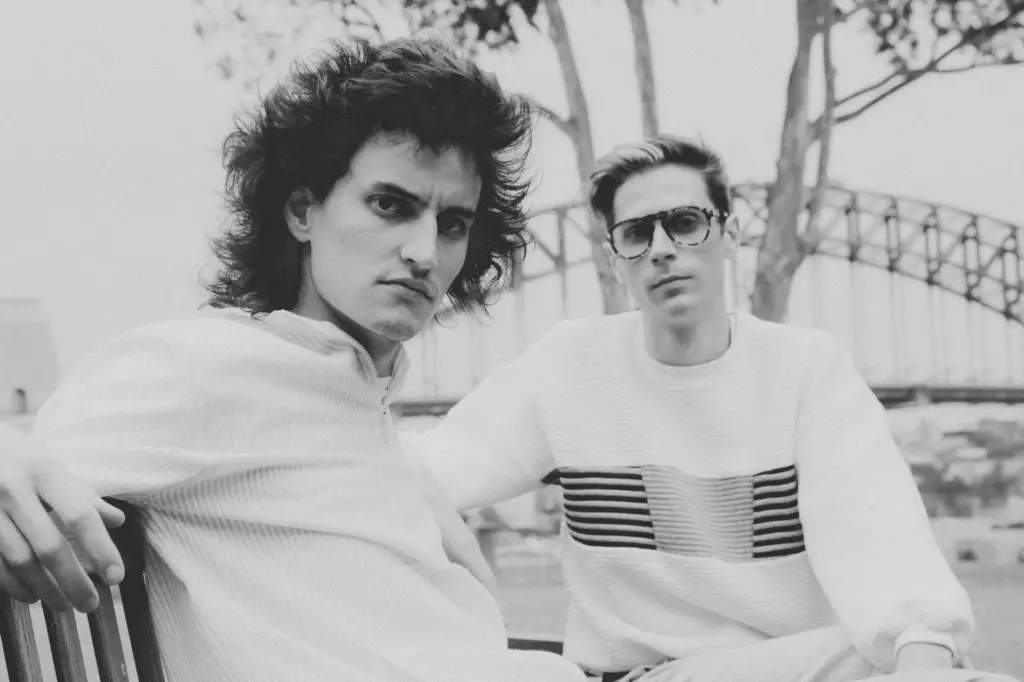 Client Liaison are probably one of my favorite groups of the year. This talented Aussie duo has such amazing songs and they always put on an awesome live show. I for one love what they do with their music. Their sound from the Aussie 80′s and once you hear you will be hooked.  So naturally I had to interview them for the site. So read on.
https://www.facebook.com/clientliaison
1. Are you at all surprised how things have gone for you so far?
Yes and no, each day new opportunities arise and new songs are formed.
2. Did you think you would gain a following so quickly?
Not at all, we are humbled by any form of support be it a Facebook 'like' or a ticket sale to one of our shows.
3. How do songs come to you guys when writing them?
Harvey focuses on the beats, Monte focuses on the lyrics
4. Will their be a full album in the pipeline soon?
Yes in 2014
5. If there's one place in Australia that you could play there where would it be?
Its a tie between The Spirit Of Tasmania and the House of Representatives
6. Do you think the beloved Li-Lo and wine coolers will ever make a proper come back?
When did they ever leave?
7. How long did it take to put together the End Of the Earth video clip?
Harvey was bookmarking clips he liked from Youtube for a few months before realizing they could make the backbone of a great clip.  We filmed each other in front of a green screen one afternoon and put it all together soon after.
8. If you could put together the ultimate line up for a Client Liaison show who would be in it?
Too easy:
Ken Davis, John Farhnam, Daryl Braithwaite, Tina Arena.
9. What does 2014 have in store for Client Liaison?
We're excited to release more music and videos, also we're embarking on a diplomatic tour of Tasmania and touring Australia
Go Van Go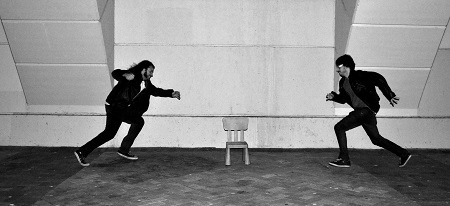 Go Van Go are an exciting an Aussie two piece band. I dug what I heard and knew what I heard an interview was a must, A good rock band doing things right.
Vocalist/Guitarist Troy's answers
1. How does it feel to have your songs being played on radio?
Pretty bloody exciting!  It's feels like a motivating, reassuring sense of accomplishment and shows that we are on the right track.
2. What has been the highlight so far?
Going on tour for the first time and getting a positive reaction in Sydney and Melbourne from the audience and other bands, while not having to do normal work.
3. What inspires you when writing music?
I write best by picking up a guitar, putting cartoons or a movie on mute in the back ground, and just playing sub-consciously until songs come from the ether.  Either that or drinking.  Occasionally it can be a long process, but most of the time each new idea provides inspiration to the next until I feel like I'm on a roll and have several workable ideas or even complete songs.
4. What do you like about playing live?
The release of playing live and the energy that transfers back and forth is symbiotic.  There are moments when time seems to flux and we are right in the moment, playing as a cohesive unit and everything just feels right for us and hopefully, the audience.
5. What is your favourite venue to play at?
Playing at The Arena in Brisbane for me was pretty special because of all of the bands that I saw there in my prime music developmental stage.  Each place has its charm though.  I like playing anywhere from the dingiest basement to a venue too big for us at the moment.  Larger stages give us more room to move around and interact without constantly bumping in to each other and knocking things down.
6. Who would you most like to collaborate with?
How many do I get?
Alive – Jack White, Anton Newcombe, Dave Grohl, Brian Wilson, Jimmy Page.
Dead – John Lennon, Jimi Hendrix, Phil Lynott, Kurt Cobain.
7. Will there be a new release from you soon?
Now that this current cycle is almost complete, we have to start writing again for next year.
8. What does 2014 have in store for the band?
We will be writing and collating all of our new ideas in December, demoing and recording sporadically January-February, then hopefully a new EP release after that in the first part of the year, with a second Ep to come later in the year.  Hopefully we will have at least two strong Eps out this year, building on what we've done so far, while experimenting with our sound 'till we lock on to what 'our sound' truly is.  We will be playing as many gigs as possible from March and try to organise a couple more tours (finances depending).  I'd like to tour overseas somewhere if at all possible; again finances will be the main hindrance to this.  More of a focus on getting some cool looking cheap (what else?)  Film clips done and developing our presence in the minds of music aficionados out there.
9. If you could have anybody in a video clip who would it be?
Scarlett Johansson or Charles Manson.
Feel free to read my site best of list by clicking the best of list link.
Enjoy
Chris
R E D | B E A R D
RELEASE NEW SINGLE 'ONE LOVE' AND ANNOUNCE MORE TOUR DATES WITH RED JUMPSUIT APPARATUS (USA)
More than ever in this day and age, small regional pockets around Australia have been known to produce buzz artists who have gone onto be some of the countries best performing and well respected within their genres.
Enter Gympie's latest hometown heroes Red Beard; an act that is showing not to be any exception to this trend, with massive momentum and hype being generated from sold out shows around the country and generating industry buzz with some of the countries biggest players.
The band wrote and released their debut EP 'Enigma' in 2013 whic h received radio play all over Australia and received positive reviews from Triple J, Blunt Magazine and various other media sources.
2012 & 2013 has also seen them tour the East Coast extensively playing alongside acts like The Getaway Plan, Gay Paris and also a very successful run of shows in New Zealand.
September 20th 2013 they released their new single 'One Love' which seen in its second week of been released hitting #1 on the Triple J Unearthed Rock Charts and #3 overall.
Red Beard have also recently been asked to be one of the tour supports for US Pop Punk Rockers The Red Jumpsuit Apparatus on their next Australian and New Zealand tour coming up in November.
R E D | B E A R D
With The Red Jumpsuit Apparatus + The Sweet Apes
* *Tickets on-sale now**
Thursday November 7th – The Hi-Fi, Brisbane, QLD
Tickets on-sale oztix.com.au 18+ only
Friday November 8th – CEX Coffs, Harbour, NSW
Tickets on-sale dashtickets.com.au 18+ only
Saturday November 9th –
The Mcenroe Meltdown @ The Racket Club, Newcastle, NSW
Tickets on-sale dashtickets.com.au Licensed All-Ages event
Thursday November 14th – UTS Glasshouse, Sydney, NSW
Tickets on-sale dashtickets.com.au Licensed All-Ages event
Friday November 15th – The Corner Hotel, Melbourne, VIC
Tickets on-sale dashtickets.com.au 18+ only
Saturday November 16th – Adelaide Uni Bar, SA
Tickets on-sale dashtickets.com.au 18+ only
AURAL WINDOW
MELBOURNE POST HARDCORE ROCKERS RELEASE NEW EP 'CANDLELIGHT' AND HIT THE ROAD AGAIN TO WREAK MORE HAVOC!
Melbourne based Post Hardcore/Rock act Aural Window know a thing or two about writing hooky infectious rock songs that pack a mean punch.
Currently on their 3rd EP Candlelight, the lead single Stones & Sounds has already picked up radio station play on Short Fast Loud onTriple J, Rock 101 Radio (where they were a featured artist) and community/college radio play all around Australia.
Aside from touring Australia extensively and building a sea of loyal underground followers, Aural Window has also self-funded a tour of the USA which was met with astounding results and will see the act head back in the not too distant future.
Along their travels the band has supported the likes of Emmure (USA), Flyleaf (USA), Jonny Craig (USA), Dead Letter Circus to name a few.
Over the months of October, November and December, Aural Window will be playing all the East Coast capitals as well as a stopover in Adelaide.
"It's great to work with fantastic musicians that are prepared to work hard, have a good attitude and care about what's most important – the music."
— David Roy Williams, Tombowler (Flyleaf Australian Tour Promoter)
"And it was clear why the Americans were so impressed: the energy flowing off the stage as this five piece slammed out their set was palpable and infectious; their music left the crowd breathless and literally howling for more.  "
— Rod Whitfield, Beat Magazine
"The X factor bled out of each member who work so well together, they prove themselves worthy of an ARIA."
— Scary's Reviews
AURAL WINDOW
Sleepless Dreams Tour 2013
* *Tickets on-sale now**
Friday October 11th – Black Market, Adelaide (18+)
Tickets available at door
w/ Built On Secrets
Tuesday October 15th – Freeza's Rocktober @ EV's, Melbourne (AA)
Tickets available at door
Thursday November 14th – Snitch, Brisbane (18+)
Tickets available at door
w/ Awaken I Am
Friday November 15th – Evelyn Hotel, Melbourne (18+)
Tickets available at www.oztix.com.au
w/ Dance Gavin Dance (USA)
Saturday December 29th – Valve Bar, Sydney (AA)
Tickets available at door
THE SWEET APES
SYDNEY POST HARDCORE ROCKERS ARE IN 'FLIGHT' ON THEIR WAY TO THE TOP
18-year-old Sydney female fronted quintet The Sweet Apes have proved once again why they are soaring to the top of the Australian heavy music food chain.
In celebration of touring with The Red Jumpsuit Apparatus and Red Beard nationally, The Sweet Apes have just delivered a brand spanker called 'Flight' which elevates their song writing maturity and still retains the same character and sweet flavor the act is renowned for.
At such a young age The Sweet Apes have crossed off the bucket list of what most artists would only ever dream to achieve, with appearances on Soundwave Festival, Pushover Festival, touring on Sounds Loud Festival and extensive radio play through Triple J and Community Radio stations nation wide.
The band has recently signed on with Kingdom Sounds for management who is preparing the band for a huge 2014 and have reported to have significant third party interest globally that have expressed interest in working with the act.
After The Red Jumpsuit Apparatus tour is complete, The Sweet Apes will head straight back out on the road to tackle another tour of their own embedding their reputation as a group of kids not shy to put in what it takes to conquer all.
"Wow.  I'm impressed.  For such a young band, this song is a f*'n killer!  Great to hear some mighty female vox over the top of such heavy riffs.  Look forward to more".
Nick Findlay – Triple J
"If you've always wanted Paramore to pack more of a post-hardcore punch, then you've found your band!"
Dom Alessio – Triple J
"THE SWEET APES have made a name for themselves with an astounding ear for melody, contrasted with the aggression and intensity that is inherent within the hardcore genre.".
Jordan Nash – SF Media
THE SWEET APES
With The Red Jumpsuit Apparatus + Red Beard
* *Tickets on-sale now**
Thursday November 7th – The Hi-Fi, Brisbane, QLD
Tickets on-sale oztix.com.au 18+ only
Friday November 8th – CEX Coffs, Harbour, NSW
Tickets on-sale dashtickets.com.au 18+ only
Saturday November 9th –
The Mcenroe Meltdown @ The Racket Club, Newcastle, NSW
Tickets on-sale dashtickets.com.au Licensed All-Ages event
Thursday November 14th – UTS Glasshouse, Sydney, NSW
Tickets on-sale dashtickets.com.au Licensed All-Ages event
Friday November 15th – The Corner Hotel, Melbourne, VIC
Tickets on-sale dashtickets.com.au 18+ only
Saturday November 16th – Adelaide Uni Bar, SA
Tickets on-sale dashtickets.com.au 18+ only
Sunday November 17th – Villa, Perth, WA
Tickets on sale dashtickets.com.au, giggedin.com & moshtix.com.au 18+ only
Friday December 6th – Yo-Yo's Youth Centre, Sydney, NSW
Tickets on sale at door All-Ages Event ##
Friday December 13th – Tall Poppy Studios, Brisbane, QLD
Tickets on sale at door All-Ages Event ##
Saturday December 14th – Thriller, Brisbane, QLD
Tickets on sale at door 18+ only ##
Thursday December 26th – Hot Damn, Sydney, NSW
Tickets on sale at door 18+ only ##
## The Red Jumpsuit Apparatus & Red Beard not appearing