Creo are a great band from Sydney doing good stuff this is what they had to say.
1. For someone unfamiliar with your music, how would you describe the Creo sound?
1. We are a rock band that create multi-layered, dynamic guitar music, guided by an infectious rhythm section and coated in catchy, sing-along hooks.
2. Tell us a little bit about your writing process. A peek inside the inner workings of your band if you will?
2. Usually I (Jorjee) will write the initial song in it's most bare form, and then that will be taken into the studio with the rest of the band to arrange.
3. As far as breakout success is concerned, is it all about the strength of a song or does being in the right musical climate at the right time make all the difference?
3. There's always an ounce of luck that comes with it but without the strong song you'll never really get noticed no matter the time and place.
4. How important is social media to you in regards to engaging with an audience?
4. It's vital in todays music climate.  We try keep it updated on a daily basis so we are constantly connecting with our audience.
5. What inspired you to take music more seriously?
5. We're not much good at anything else, and it's the only thing in the world we want to do AND that makes us feel worth while.
6. What's spinning on your playlist atm? Any guilty pleasures?
6. The new Manchester Orchestra album 'Cope' has been on solid rotation in the car the last few weeks.  Andy Hull is a brilliant lyricist/songwriter and the band has a massive sound.  In saying that though my guilty pleasure is anything Bruce Springsteen.  I have two copies of Darkness on the Edge of Town for the sole reason once of them can live in my car.
7. Are you a fan of keeping the album format alive or do you think there's more benefit to release singles or EPs with the influence of streaming platforms arguably shortening attention spans?
7. I definitely appreciate a quality album over an EP.  Sometimes an artist's integrity can be skewed in the direct and succinct nature of an EP or single.  An album allows the artist to clearly express themselves and make a larger statement.
8. When not consumed with all things musical, what do you do to tune out or reset?
8. A solid fishing session with a few beers, followed by a BBQ always does the trick.
9. Your single 'Suay' is doing the rounds right now, what does the immediate future hold?
9. We are currently in the process of demoing up a whole bunch of new material for our next release due out mid 2015.  Till then we will be wooing audiences by touring "Suay" up and down and East Coast.
10. Lastly, Prince or Michael Jackson?
10. Tough one, but I'm more a Prince man.
Yes I've completely done it. I've lasted this long in the web zine/blog game to have done 600 interviews. That is something that is truly incredible.  Their have been times I've just wanted to give it all up, but I'm really having a blast and loving every minute of it. So thank you to all of you out their that have had said yes to an interview.  Let me interview you. To the publicists and managers who also get behind what I do. To a lot of you and probably more like a few some of you have now become friends and people who I will cherish. This has been an incredible journey so far, I love discovering new talent in music and in acting. So I'm not going any way. Here's to more and more interviews.
Manor have a new song yay and it's excellent.  Seriously Manor are a great band worth checking out. Can't wait for the EP and can't wait to see them live again. I love it.
Jen Nikolaisen
Jen Nikolaisen is my beauty of the week on the site again, an incredibly beautiful talented actor. Look at her she is  a work of art. She has been in tons of cool stuff recently like NCIS, the new Atlas Shrugged movie for example. She also just became a mom.  She also kindly gave up her time today to chat again on the site. Technology screwed up but I managed to get a bit of the interview for you to listen to here.  The rest I'm gonna fix up properly and give it to you in a later date.
I adore Kate Boy and especially Kate Akhurst and all that she does. Can't wait tor the debut album in November. Gonna be great
LACES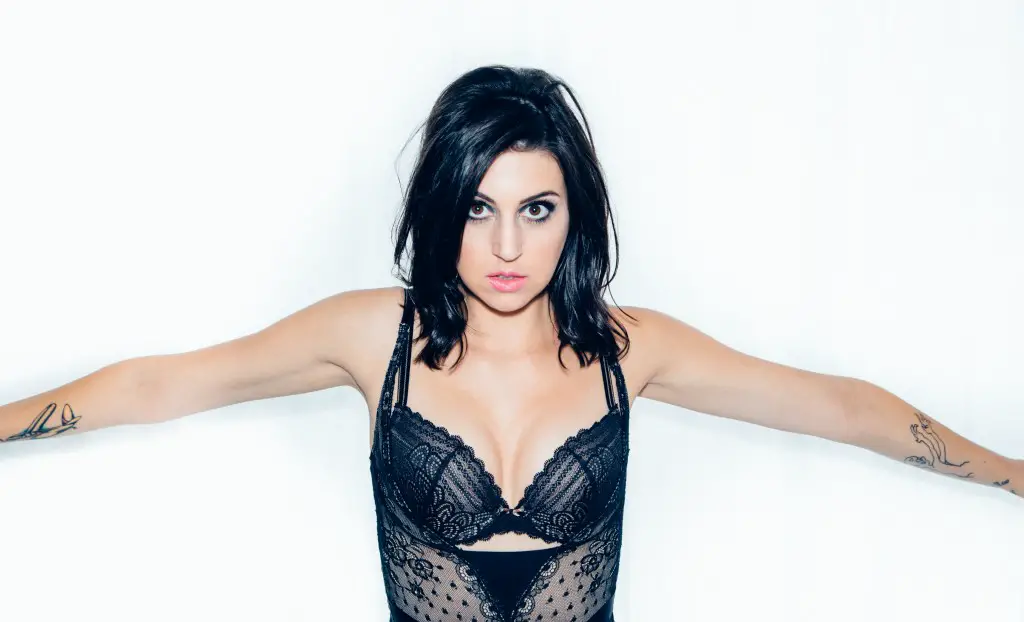 I adore LACES and all that she does. I've been a fan of her work for years and that includes when she was starting out all those years ago, go back through the site and see the interviews and review of her music. LACES is a new project for Jessie Poland and I love it. Her debut EP as LACES is excellent and one of the best of the year. Love Me Sober is one of the best songs of the year.  This is what she had to say about it all, so have a listen.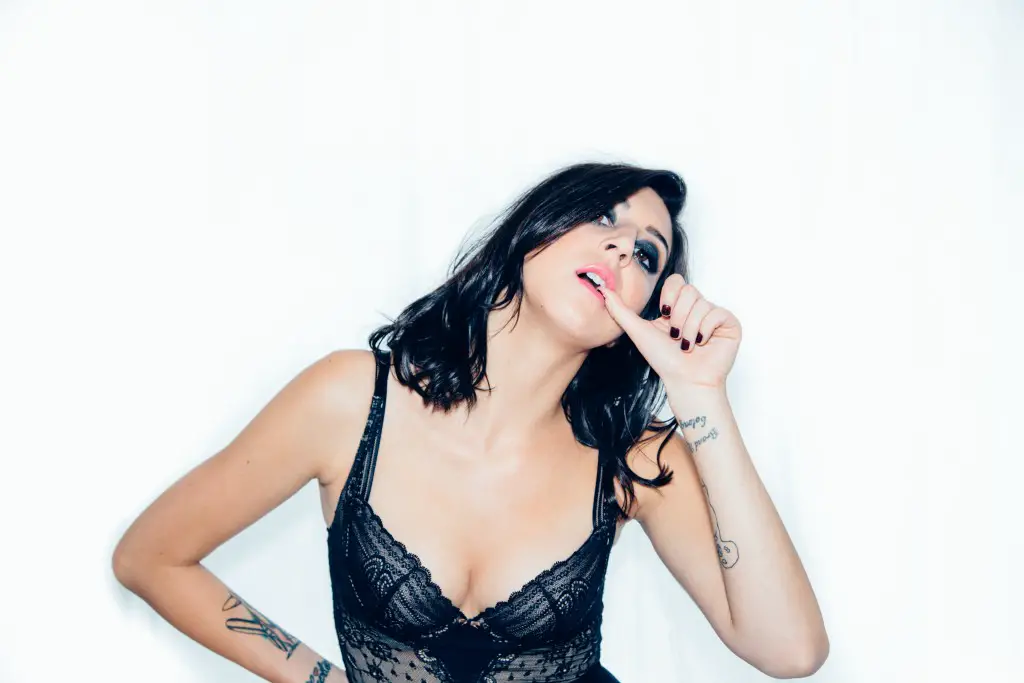 Heather Longstaffe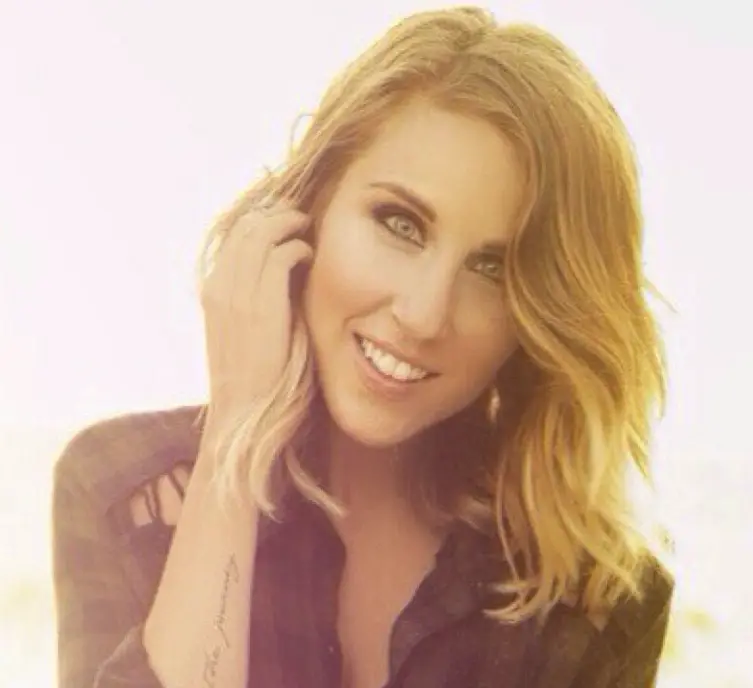 I adore Heather Longstaffe as a musician, think she is an extremely talented singer songwriter, lucky enough to have her on one of my compilation CD's and well I wanted somebody who I have loved interviewing and have become friends with to interview on my site to be my 600 interview and Heather is it.
http://www.heatherlongstaffe.com
Yay 600 Interviews
I love Sans and this is their new song and I think it's a cracker. These cats are going. Just a nice catchy upbeat tune that really grabs you.
Chris Cavill & The Prospectors – Know Your Destiny (Self Released)
This landed on my door step and well I was pleasantly surprised. I had this pigeonholed but what a treat this is, lovely well written folk rock that really draws you in. It has this warm wonderful feeling after listening to this. The use of Ben Smith as a guest vocalist on Midnight Train is a nice touch. The guitar playing all over this album is excellent, the musicianship is first rate. Production is second to none and has this nice crisp feeling to it. Second Melbourne album I've listen this year in this kind of genre where the production is first rate. This is a solid well produced and performed album by Chris Cavill & The Prospectors. Chris is a fine songwriter and vocalist and he should be proud. This is worth very much your time getting around it.
David & Olivia – The Ballad Of Rose is a really great track, well produced and sung. The clip looks amazing also. Check it out.