Youngblood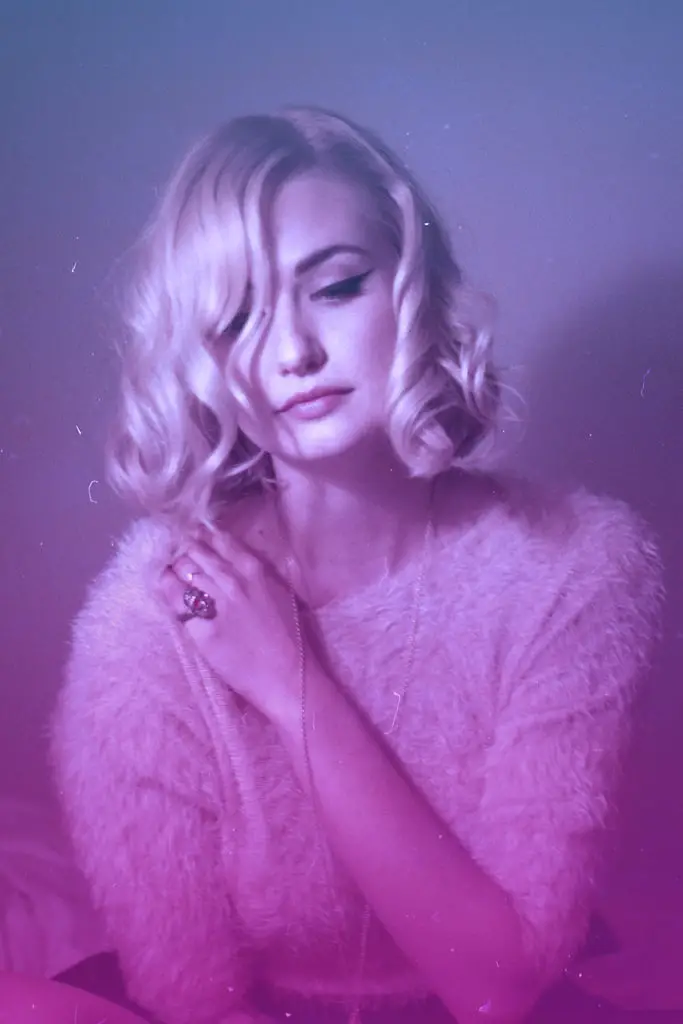 Photos by Lauren Zbarsky
Ok now I'm excited, I'm buzzed, I've found an artist who from the day I discovered her music that made want to tell the whole world about her. Her name is Youngblood, she is Canadian and doing what I think is really cool music that is giving me a total buzz about music again. This is what she describes her music as "Youngblood mixes airy, dreamy, marshmallow sounds with dark, pulsating grooves that merge with a smokey bravado. Lingering love, hopeless dreams, and come-hither seduction provide the backdrop of the future-disco rhythm." I think it is incredible and you need to hear it now.
1. What got you into music?
Well, I think I've always been "into" music. I can't think of a time where music hasn't had a monumental effect on my life. Even as a baby, I have been told that I wouldn't fall asleep unless my parents played Patsy Cline on repeat. As far as what got me into playing music, that has likely been a combination of growing up as a performer and my innate and compulsive desire to say something.
2. How did you know when you were ready to launch Youngblood?
I knew I needed to make Youngblood happen when I realized that I didn't have an outlet to truly express who I was or how I was feeling. Which was mainly feeling weird, and I needed to be in control of that weirdness to make it my own.
3. Had you had a plan of how you wanted your stuff to be launched or just go out their and see what happens?
I definitely have certain goals in mind, but I think it's important to remain open to new experiences and opportunities, as you never know what might lead to something great.
4. How does a song start for you?
Sometimes I'll have a melody come out of nowhere and be stuck in my head for days, which I will then write some lyrics on top of and go from there. And other times I'll have something specific in mind about what I want the song to be about, and try to write a song that embodies the kind of emotion that goes along with the story.
5. Where does your inspiration come from?
Feeling uncomfortable.
6. Are you surprised how people have latched on to you music and are really digging it?
I'm more excited than surprised. To me, success comes from people feeling a sense of connection to what I'm writing, and making it their own.
7. How important is it to you to have a strategy in place with your music and how you want your music to be heard?
The landscape of how music is being listened to is in constant evolution, and so it's important to be aware of the multiple avenues that you have to get your music into people's ears. A key component in that is strategizing your releases and working with people who will help you get to where you want to be .
8. With regards to social media how do you find the right balance of posting random stuff to keep the fans engaged alongside plugging what you are doing?
Usually the random images/comments I post are just things that I like and are a reflection of my interests, just as my music is. I try to keep it honest, but then of course, you have to plug what you're doing or else no one will know. There's certainly an element of unabashed shamelessness to it, haha.
9. How important are video clips and video media as another way to get your music out there?
Videos are super important to me as I'm a very visual person, and the visuals that you pair with your sounds can have a huge effect on how people could perceive your music. In addition to that, a lot of people use YouTube as a music source and so it makes sense to have videos on there that people can listen to.
10. Any EP in the works?
Currently in the mixing stages now! Will be ready by end of the Summer.
11. What have you listen to recently that has inspired you?
I'm super in love with Unknown Mortal Orchestra's Multi-Love, David August's Times, Anderson Paak's Malibu, Chairlift's Moth, and The Good, the Bad, and the Ugly Soundtrack, to name a few.
12. What does the rest of 2016 have in store for you?
I'm in the process of putting together a tour to support the release of the forthcoming EP.