White Bay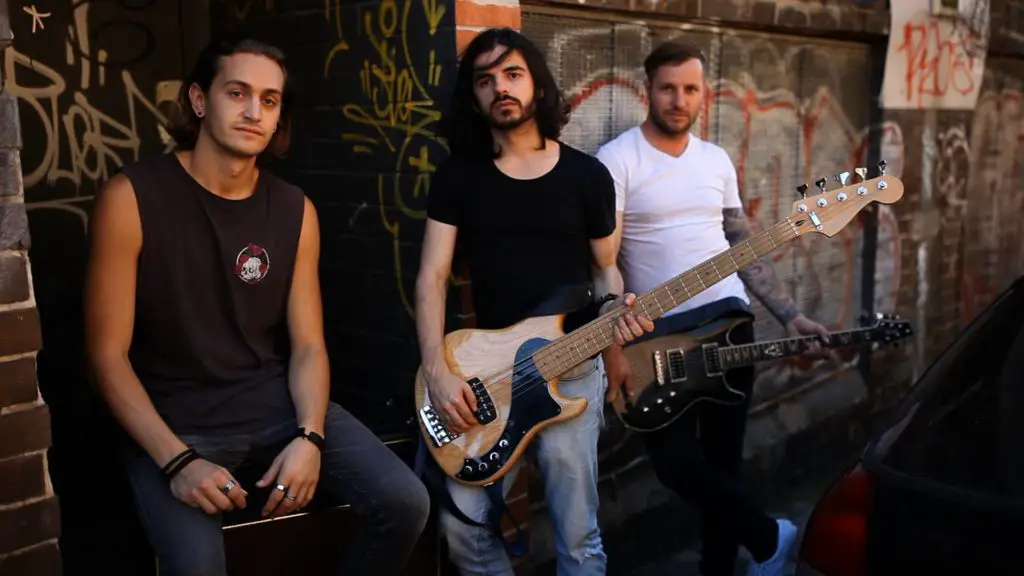 White Bay are an Aussie band doing good things, this is what they had to say.
https://www.facebook.com/whitebaymusic/
1. How did you get into music?
Dennis, Rory, and myself (Sam) all began our varied musical journeys at a young age. We emerged as young contemporary musicians from differing musical backgrounds, though we all share common interests and are driven equally by our passion to live and breathe music. Rory started learning guitar at 7, Dennis started playing guitar and bass at 12, and I started with Classical Piano from age 5.
2. How did the inspiration for the song come about?
In My Head was inspired by, and written after, an exhausting and trialling relationship that I (Sam) had recently come out of. The lyrical content and story is generally built around those feelings, while the structure of the song came together in conjunction with the development of the story.
3. How does a song start for you?
Well, this song (In My Head) in particular was written around the main riff. So this one started with a riff! It varies on a song-by-song basis though, really. Sometimes a song is conceptualised as a theme or idea before an instrument is touched. Other times it's a combination of moments of inspiration and actually playing around on the guitar alongside vocal improvisations. Sometimes as a lyricist and melody writer I'll mumble gibberish around a vocal melody while playing progressions and see what comes out!
4. Where do you get your inspiration from?
Inspiration varies each day! We all have eclectic musical tastes and draw on these depending on what we're into or listening to on a certain day. Personally, I experience erratic changes in what I feel like listening to on an hourly basis. Beyond the band, Rory and myself both have degrees in classical composition, while Dennis is currently finishing his degree in contemporary performance. Basically, we all draw our inspiration from a wide-range of influences. We all share big rock influences such as Metallica, Nirvana, Foo Fighters… But we all have separate influences we bring to the band too. I personally love vocalists John Fogerty (CCR), Chris Cornell, Kurt Nilsen (a Norwegian singer not many people know!), while Rory loves super heavy bands like Meshuggah, Dream Theatre, and Dennis loves The Offspring and heaps of others!
5. Has your songwriting changed from when you were starting out?
Yeah, it's changed. We're always learning and listening to things we like. We have a sound we like, but moving forward and not getting stuck to one sound is something we think is natural and interesting. We've already written EP number 2, even though we haven't even released our first one yet, and theres a development or change in the style and sound.
6. What has been the best piece of advice you have given about your music career?
There may not be one singular piece of advice but more so an overall sense and understanding that it's hard to make a living as a musician. Quite often you're subsisting and getting by. Being told over and over that it's hard to make a living as a musician has made us work harder! Basically, being forewarned about it and being told it may not be the best choice as a career pushed us to work harder.
7. Do you have set theme for your music or does it go with the flow and changes?
We don't have a set theme. We're writing what we like at the time and what we think sounds good, presenting that, and hoping other people like it too.
8. Do like to write with out inspiration or distractions or do you need a bit of both?
Being inspired is what drives us as musicians. I need to be inspired to write something I really care about. If I'm uninspired, chances are it won't be my best work. Inspiration doesn't have to be directly linked to a story. If a song has a certain feeling or mood, that can also be inspiring and drive creativity. Distractions – well we don't need them, but they are normal and human, and we deal with them as best we can.
9. How important is having a plan in place for your music?
Plans are important, but you need many of them. You can have an overall plan to write, record, release music, but you need sub-plans, and further sub-plans. There's plenty of planning as a band. Without a plan you're just hoping things go well. Even with a plan, things can often not go the way you want. Make plans.
10. How important is your brand White Bay?
What's important to us is that we enjoy the music we create and release, and we hope people can connect to our music and enjoy it themselves. We're a serious rock band, but we're all individually pretty relaxed and enjoy not taking our-selves too seriously. We're hoping that comes across in the film clip! We'd like people to see us an accessible band they can interact with on a personal level and we'd like to build a culture around us that people, and ourselves, enjoy.