The Blackwater Fever Interview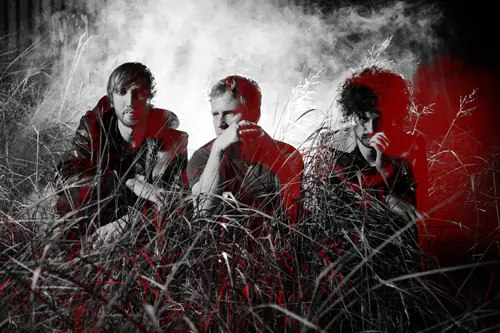 Photo Credit: Stephen Cameron
The Blackwater Fever are a cool Australian band doing good things. Their music is rock'n'roll blues kind of stuff and it is totally awesome. I really dug what I heard and knew I had to interview them for the site. So read on and find out why they rock.
http://www.facebook.com/theblackwaterfever/
1.  What was the inspiration for the new album The Depths?
The name came from the title track and it was chosen as the album title long before we started recording.  But in the end I think it suits the album and our journey creating it down to the ground.  We put our hearts and souls into this album and really dug deep.  And from our perspective starting with a working title like The Depths…  set the bar pretty high.  So it had better be good!
2.  How was the recording process different to the last album?
We recorded it all ourselves this time and I (Shane) mixed it.  There was lots of trial and error and big learning curves but in the end we've come out with a new skill set to create and control our sound from beginning to end.  Exciting times ahead.
3.  How do you guys warm up for a show?
Nothing crazy for me I'm afraid.  I just like to sit back stage and play through some of the songs on the setlist.  I'm a self taught guitarist and don't practice….  except at the very last minute when I'm feeling nervous.  No whiskey shots or anything like that.  It'll only get messy on stage.
4.  What inspires the band when writing songs?
Other good songs.  Sometimes a scene in a movie.  That first exciting spark of a riff or melody.
5.  What has been your favorite show to date?
Probably Byron Blues Fest and supporting The Black Keys.
6.  How does social networking help the band?
It has been a major contributor to the awareness of this new album.  Fans have been super supportive sharing our new album teaser and video.
7.  What does mean to connect with your fans?
It means a lot.  We purely write music that appeals to us …  music that we'd like to hear.  So having other like minded people out there enjoying what we do is doubly rewarding.
8.  What has been the craziest on tour experience?
Having a 8ft something liquored up Tasmanian continually shout 'F*ckin' Sing!!!' at us during our opening instrumental while a 70 odd 5ft something bouncer watches on fades into the back of the room.
9.  If you could put the ultimate festival line up together who would be on it?
Tom Waits, Grinderman, Black Rebel Motorcycle Club, Drive-By Truckers, Truckfighters, The Derek Trucks Band…  anything with truck in the name.  And it shall be called TruckFest (with Motorcycles).
10.  Where would you most like to play?
We'd really like to tour the states, UK and Europe in the coming years.
11.  Who would you most like to collaborate with?
Josh Homme, James Lavelle…
12.  What next for the band?
We're planning to hit Melbourne, Sydney soon.  We're working on another 2 video clips too.
13.  What does 2013 mean to you?
We just want to tour and promote this new album.  Now that we're confident in the studio, I'd like to get back to recording asap too.