***THE ARCHETYPAL***
Touring throughout February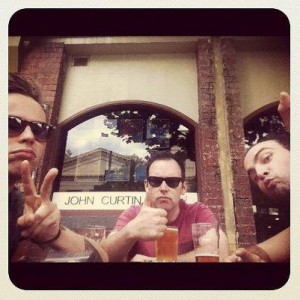 Relentless touring matching with an electrifying Maelstrom of energy in their live show, Melbourne's THE ARCHETYPAL expand your cerebral hemispheres through grimey, honest music from the soul, projected with a message of pure love.  A Rhythmically gripping, lyrically intense, wall of sound that will provide you with much needed self reflection and reparation of your being.
With their debut Single 'We're All Going Home' film clip to be released in February 2013, The Archetype will be hitting the road
once more for an East Coast/Regional Victoria tour.
THURS 14TH FEB – DING DONG LOUNGE MELBOURNE
SAT 16TH FEB – PUBLIC BAR MELBOURNE
SUN 17TH FEB – THE EVELYN AA MELBOURNE
The Archetype ARE:
MICHAEL SHAUN MCKIERNAN – VOCALS & GUITAR
ADAM FINNEGAN – DRUMS / VOX
NATHAN ANIC – BASS / VOX
LINKS:
FaceBook: www.facebook.com/thearchetypalband
Unearthed: www.triplejunearthed.com/theArchetypal
Bandcamp: www.thearchetypal.bandcamp.com