Slam Day – My Fiction Interview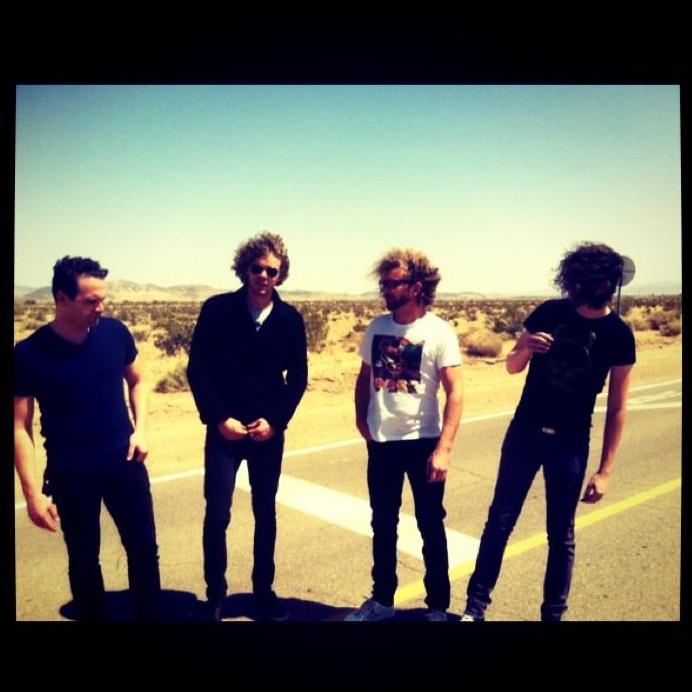 The Slam Rally which happened a few years back was an important moment for live music in Melbourne and also Australia. I know as I marched in support of it. Now with venues under threat, supporting live music and venues is even more important than ever. So My Fiction and Cherrywood are both playing shows on Slam Day so I thought it was appropriate to ask them both the same questions To Get their thoughts on Slam Day & Live Touring. So read on and find out what My Fiction have to say about it all. My Fiction are a great Brisbane band and to get a taste of what they sound like, have a listen to this clip.
So on the 23rd of this Month being Slam Day, This is where My Fiction are playing
WHAT: My Fiction + The Familiars + Wafia + Ammunitions
WHERE: The Zoo – Ann St Fortitude Valley
WHEN: Saturday, February 23 – National SLAM Day – Doors 8.00pm
TICKETS: $15 available from www.oztix.com.au
http://www.facebook.com/myfiction
1.What does Slam Day mean to you?
The chance to show support for something as dear to me as life itself! LIVE MUSIC! Makes playing a show on that day a whole lot more special, & gives us a good excuse to go all out at The Zoo.
2. Why do you think it is important to support live shows and venues?
Without it, live bands will go the way of Old Yeller & tragically never be "scene" again… plus it helps pay for rent, food, strings, ya know? Needs! So I think it's important out of a basic necessity to live.
3. Why do you think touring is important to you as a band?
It's a great chance to do whatever the hell you want & get away with it! What happens on tour always stays on tour, because you're often too embarrassed to tell the whole story when you get home… We also do a whole lot of writing on tour, most of which actually ends up on the album!
4. Do you think the touring scene has changed from when you guys were starting out?
I think it's a lot easier to get in contact with other bands to line up tours because of things like social media and the internet. Our touring strategy has certainly changed from our experiences, always for the better! It seems more bands are touring with other bands in a similar genre these days. Works nicely, & allows room for a diverse 3rd act if you please.
5. What has been your favorite gig to play?
I have to say every gig that we have played has some sort of significance behind it. Best one for me has to be our show at Musexpo in California… we had it all – the hair, the moves, the rock, the accent… was a brilliant night!
6. What has been the craziest experience while out on tour?
Vegas!!! Sorry to sound like Cpt Obvious… but that place is as crazy as we are! No stories though, because that'll ruin the romance… but I don't remember sleeping too much, a Bloody Mary is genius for breakfast & you can go deaf at a hotel pool party.
7.  If you could put the ultimate line up together who would be on it?
Immediately, several line ups come to mind! I listen to & love many genres of music, so it's hard to think of how you could make the ultimate line up. So I would have say, just stick me at Woodstock 69, add Led Zeppelin, Pink Floyd, Frank Zappa & Radiohead to the bill & my life would be complete!
8.  How important do you think social media is to live shows and touring?
It has become important in a sense that every band has a Facebook page, every band makes an event for their gig, & I dare say every band wants that page to display that a million people are attending their gig! It's also made interaction with other bands much easier, & sharing music is as easy as eating pie – & just as bad for you in excess! It's like a personal interactive web site that lets all your fans know where you're playing, when your music succeeds, or sometimes what the lead singer is having for dinner… but that's silly!
9. What is next for yourself?
I'm making steps towards figuring out a way to channel the energy that flows through & around each one of us, then concentrating it to repel the force of gravity… It's going well so far, I think I just need to find more love, excitement and positive open mindedness.
10. What does 2013 mean for you?
It means the release of album no. 2 & all the exciting adventures that come with such a feat! It has been an honour working with our dears Magoo & Jeff Lovejoy to complete this album & I'm really looking forward to what doors its release will open for us. This year the band will be heading back to the US to chase up our recent success on the CMJ Charts & Warner TV, after a big run around the Australian block of course! Exciting times are certainly ahead!