Skies Collide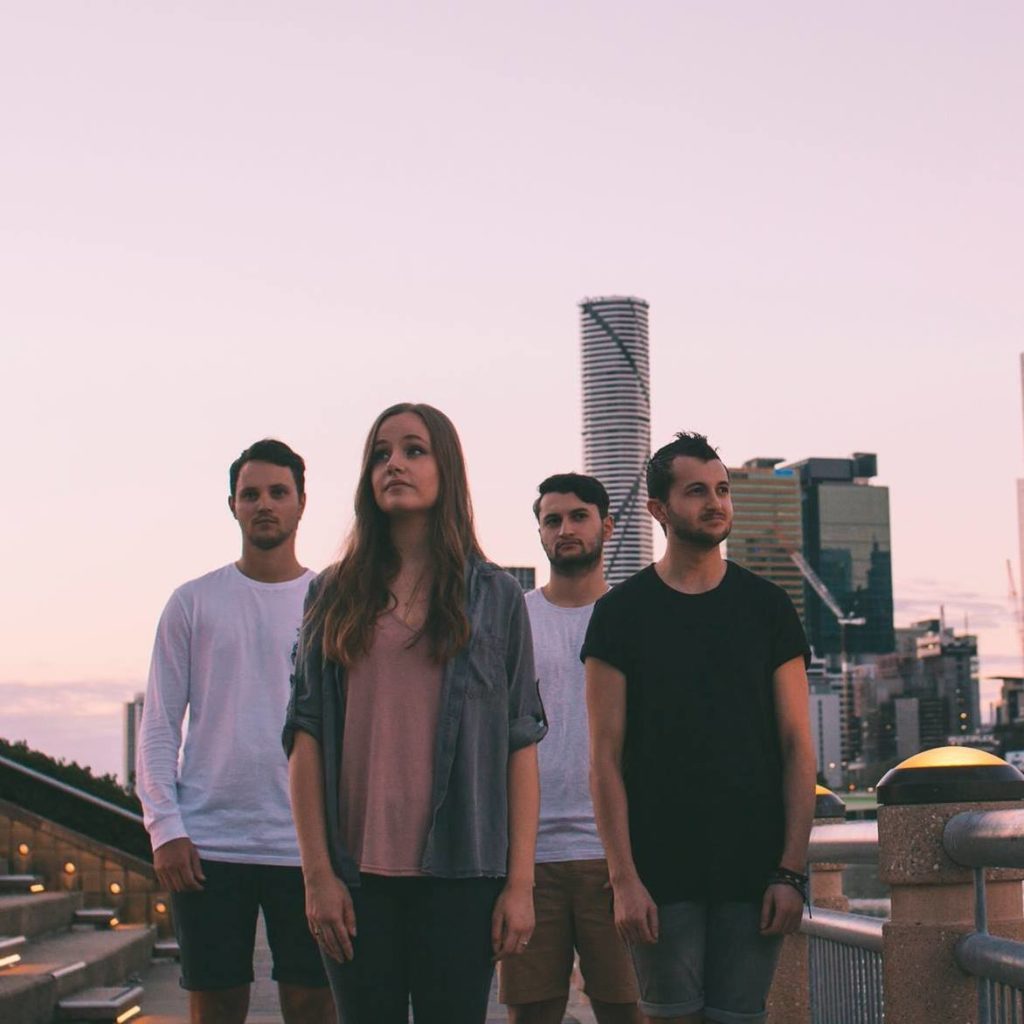 Skies Collide are a cool Aussie band and this is what Liam from the band had to say.
https://www.facebook.com/SkiesCollide/
1. What was the inspiration behind the the song and how was it structured?
Originally the song was A LOT heavier; inspired by the groove that Architects have throughout their songs despite being very heavy. Our producer Dave Petrovic encouraged us to look at the song from a new perspective. We ended up with the dancey beat for the chorus which took the song to a whole different dynamic while still maintaining our core dark and heavy sound.
2. Are you happy the way it turned out and what do you hope people will get out of it?
For sure! We weren't really sure what to expect when releasing Come Alive; it was almost a gamble. I guess we were previously known to be a borderline post-hardcore band from our existing releases so Come Alive was a fairly big change. Everyone has been really supportive and it has totally given us heaps of new exposure!
3. How does a song normally come to you?
I (Liam) am always writing! Most of the time I will be at work when a beat/riff/melody comes to my head and I'll record myself humming it on my phone. At home I will then program all the instruments in guitar pro and then record a demo with live guitars etc.
4. What inspires you now when writing music from when you were starting out?
Honestly, not wanting to be stuck in a 9-5 job for the rest of my life. We all have legitimate careers but being creative people we want to make a living off of our creativity.
5. How does having fans mean to you guys?
It means everything! We write and play music that we love and we put a lot of ourselves into the whole process so to have people enjoy what we do is really rewarding and humbling.
6. What to you stands out being the highlight to date?
Last year recording at Electric Sun with Dave as well as supporting Mayday Parade at Eatons Hill in Brisbane.
7. Do you have moments where you just can't write and need to take a break?
Absolutely. Everyone seems to go through creative blocks from time to time. It's good to step away from it when you get to that point because it's really difficult to produce quality work when you're in that state of frustration.
8. What is your long term goal for your music and what do you hope 2017 will play a part in that?
Our long term plan is to ditch our day jobs and make the band our jobs! We want to tour the world and write songs for a living, that's the dream! We're hoping 2017 will play the biggest part in that yet, with the release of our 2 new singles plus an album on the way.
9. What is next for the band?
We'll be launching the album around mid this year and hopefully touring a bunch!