Scarlet Drive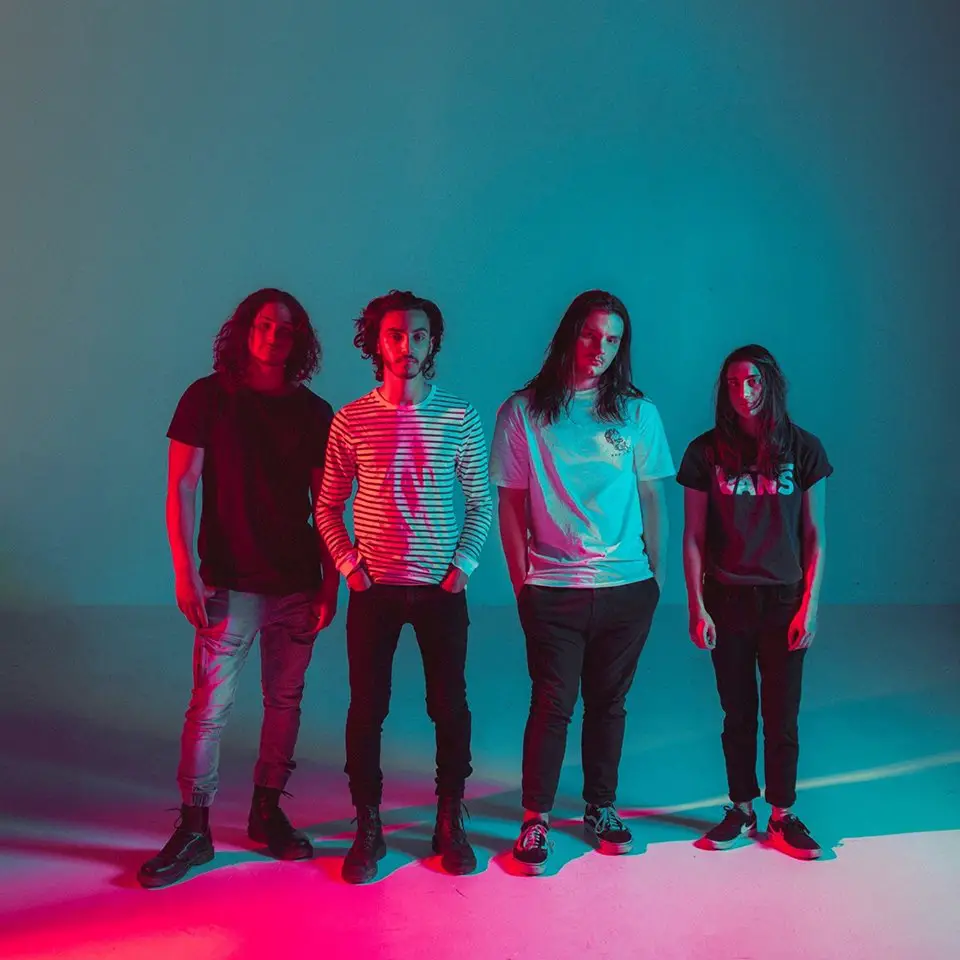 Scarlet Drive are an Aussie band doing good things and this is what they had to say about it all.
Scarlet Drive:
Michael 'Milli' Millimaci
Michael Madafferi
Maddey Eccleston
Brandon Francis
https://www.facebook.com/pg/scarletdrivemusic/
1. How did you get into music?
1. Milli: I got into music at a young age, my dad is a musician so I've been going to gigs since I was 2. I was exposed to a lot of classical music and bands like The Beatles, The Police and Dire Straits became the soundtrack of my early childhood. At 3 I started playing piano, which I continued until I made the jump to guitar and haven't stopped playing since.
Brandon: I was actually inspired by School of Rock to start playing guitar until my brother got me into playing drums which led to the band today
2. How did the inspiration for the song Ceto come about?
2. Milli: Ceto was born out of a chord progression I came up with and jammed with the guys until the song structure gradually formed. The song's melancholy but driving dynamic was the perfect fit for the message I wanted to convey.
Maddey: At the time we were listening together to a lot of bands we idolised and understanding how they convey their message, and that gradually translated that into how we could create our own message.
3. How does a song start for you?
3. Brandon: With the band most songs start from just jamming, like one of us would have a cool guitar riff and from that we build around it.
Maddey: Like the calm before the storm, but with a bit more tension.
4. Where do you get your inspiration from?
4. Maddey: The inspiration comes from wanting to share what we have, and being able to share it with people who can engage in the moods and messages we create
Brandon: Personally, from experience and just anything I'm really passionate about because I like writing in first person
Michael: I draw my inspiration from other people around me and also from the greats.
Milli: We have quite an eclectic mix of individual music preferences, but some of the artists in common are the Chili Peppers, The Beatles, The Pixies, Sticky Fingers and Tired Lion.
5. Has your songwriting changed from when you were starting out?
5. Michael: Our songwriting has become more melodic and focused more on catchy and interesting hooks.
Maddey: The songwriting has gotten more complex as we've been able to understand it more.
6. What has been the best piece of advice you have given about your music career?
6. Michael: Just be yourself, no one can do you better than you and if you can find a way to express that through music and playing you'll find success within.
7. Do you have set theme for your music or does it go with the flow and changes?
7. Brandon: Our music is pretty diverse and our songs come from different places, especially since we all have input on the songs, so there isn't one particular theme
Michael: Our music i feel is more of an experience and feeling rather than set genres, our overall sound will always be similar but no two songs sound quite the same.
8. Do like to write with out inspiration or distractions or do you need a bit of both?
8. Milli: I don't think I really have a preference. We once wrote a song a couple minutes before we went on stage with music blaring and the lyrics haven't changed since. What's most important is your connection with the music and if you can focus with a distraction then do what works for you.
9. How important is having a plan in place for your music?
9. Michael: I feel that having a sense of direction within the songwriting process is important for establishing a theme and feel of the songs.
Milli: This is a bit of a tough question because I think it's all about striking a balance between having a plan and being prepared, but also maintaining the spontaneity and passion that makes music so exciting. Some things can never be pre-planned.
10. How important is your brand Scarlet Drive?
10. Michael: The brand scarlet drive is important to all of us because it represents our unique personalities and passion individually whilst also having a collective sound and family bond.
Brandon: I think everyone just needs a passion, whether it's music, art, collecting Pokémon cards or rubbing your belly while patting your head. Just something to distract you from the real world. And mine is Scarlet Drive.