Royal East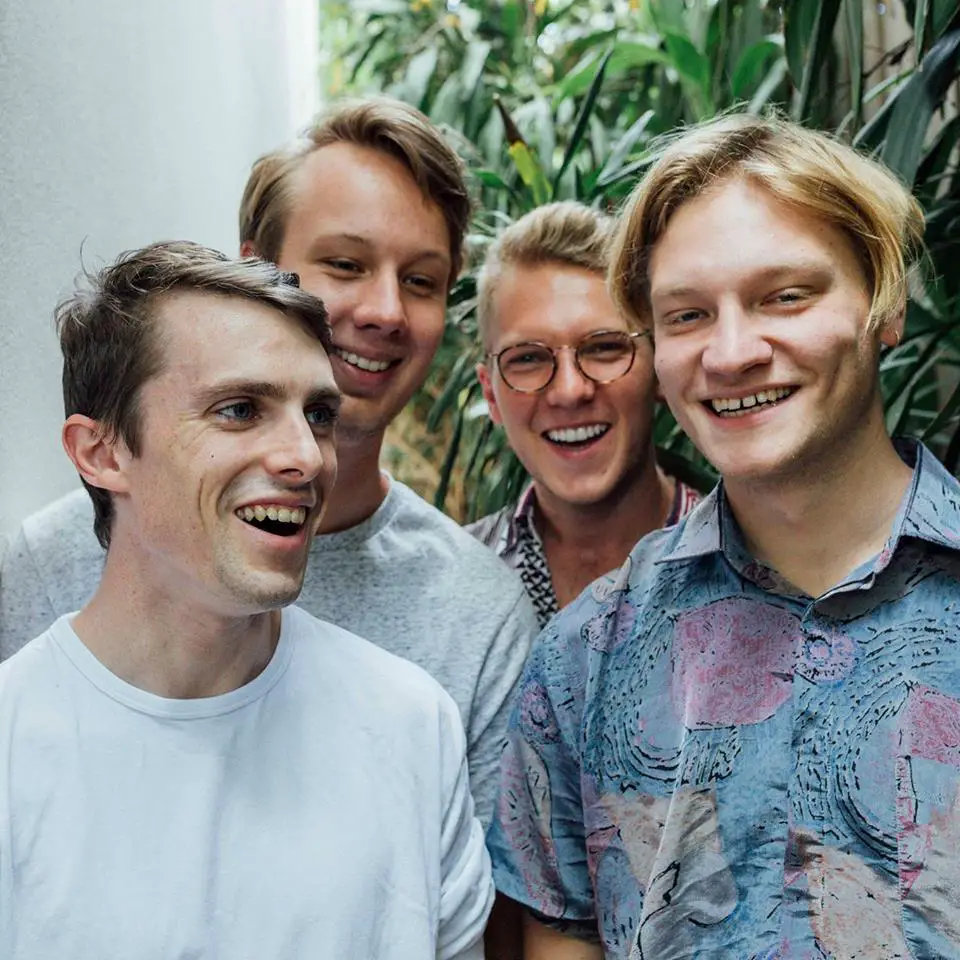 So these guys contacted me and I like what I heard and figure I would interview them for the site and this is what they had to say. With a new song out called Gin, this band is getting out there
https://www.facebook.com/royaleast/
1. How did you get into music?
As a band, music has always been an important part of our lives. Four-year-old Pat for example, used to walk around with a little battery powered tape deck listening to Pachelbel's Canon on repeat (before music streaming was invented playing a song on repeat required significant commitment. Especially for a four-year-old). His first instrument was the violin at age 4, and took up drumming and singing a few years later.
2. How did the inspiration for the song come about?
Pat wrote "Gin" because he wanted a person to know how he was feeling about them at the time. It's a collection of things that were important to him, and combines memories, experiences and emotions. This "Gin", is brimming with nostalgia and hope.
3. How does a song start for you?
Song-writing is about sharing something. It starts with an idea of the sentiment that we want to share with whoever's listening. We search for the elements that reflect that sentiment so that, when the listener turns on the track, they can hear that essential message.
4. Where do you get your inspiration from?
We're inspired by a beat that forces you to move, a lyrics that makes you dream, or a melody that makes you smile. Also we're constantly inspired by good musical performance, we go on band gigs and afterwards are raring to get back in the studio.
5. Has your songwriting changed from when you were starting out?
Our songwriting has changed a lot since we started out. Initially, the writing was based around a riff, and the idea grew organically in rehearsals – but it took too long and was time-intensive. Now we write full demos each and bring it to the band. We choose the best ones and jam them out until we're happy with it.
6. What has been the best piece of advice you have been given about your music career?
Simply, to work hard. If we are serious about it we must put the time in to create a band that people want to listen to and support. This includes the musical elements of songwriting and live shows, but also building a strong brand and media presence.
7. Do you have set theme for your music or does it go with the flow and changes?
We have a theme for our music, but it leaves plenty of room for creativity and for our musical imagination to run wild. We aim to capture the vibe of an intimate yet outlandish house party with all of our best mates. We want our audience to be grooving and having a good time when they're listening to our music.
8. Do like to write without inspiration or distractions or do you need a bit of both?
This is a mix throughout our songs and band members. Nick (drummer) likes to write the basis of a song without inspiration, but then uses a reference track when forming the production tones. Fraser (guitarist) likes to go into a track without any reference to bring his own style. This seems to be a strength so a song doesn't take too many elements from one particular place.
9. How important is having a plan in place for your music?
Pretty important when you want to bridge the gap between friends and real fans. We've spent a while trying to find and refine our sound as a collective. We all have different influences and tastes that presents a challenge sometimes, but mostly it is our asset! We recently realised we're an indie/pop band and the relief and freedom (paradoxically) that came with finding that was unreal.
10. How important is your brand Royal East?
We spend a huge amount of our time planning and managing the endless list of activities that accompany the writing, including the marketing so that people discover our music, managing our branding, and planning the direction we want to take our music. It's such a massive part of music these days – to have the brand AND the music – so we do our best to do it well but also fun.