Roxie Randle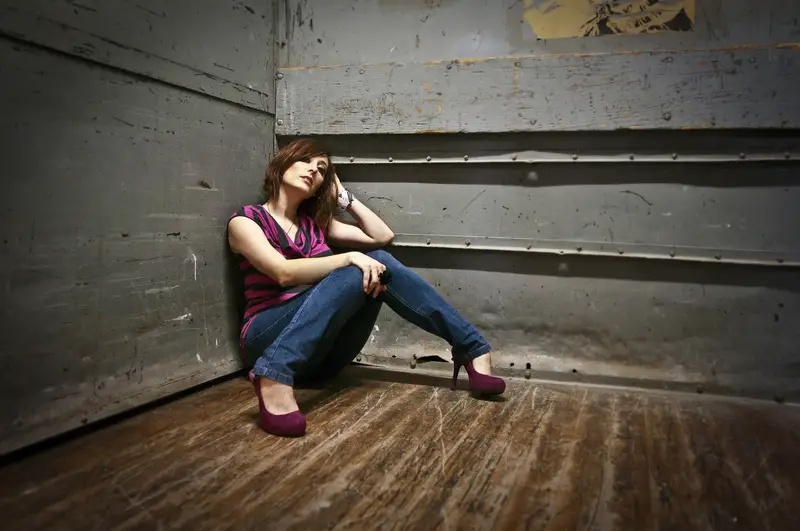 Roxie Randle is an incredibly talented singer songwriter from America, I loved what I was hearing. So naturally an interview was a must.
http://www.roxierandle.com/
1. How did you get into music?
I don't remember "getting into" it… I just always WAS.  My mom and dad were in a band together before I was born… my mom was the singing tambourine babe, my dad also sang and played keys… so music was always in the house and just naturally flowed out of me.  I was making up my own jingles and recording myself on cassette tape at a very early age.
2. What inspires you when writing music Roxie?
Negative emotion.  I write at my best when I'm angered, hurt, disappointed or saddened.  Strangely enough, happiness does NOT inspire me to pick up my guitar.  At least, it hasn't yet.  Not that I don't have positive songs in my catalog, but they are definitely few and far between.
3. What is your EP about?
The new EP 'Little Victory' is mostly about getting over obstacles in life or in relationships.  Getting the album made was a "little victory" for me in and of itself.  I was at a crossroads in life, self-evaluating, and wondering which direction to go.  My producer for this project, Eddie Gore, shared his take on my music, which gave me a new perspective and an empowering motivation to move forward.
4. What was is the scene like where you are from?
There's not much of anything going on–let alone music–in my hometown of Hutsonville, IL.  With a population of around 600 people and surrounded by farmland, my gig options were pretty much weddings or Fall festivals.  There was one other girl I knew that wrote songs and that was it.  Nashville was calling my name!
5. How does social networking help you?
I can't tell you how many people come up to me at shows and say, "I saw on Facebook that you were going to be playing tonight, so here I am!"  As marketing tools, Facebook and Twitter are a huge help to me.  I still use email to send the major updates and news, but the social networks allow me to update more frequently, plus directly engage with my fans.  It makes them seem more like friends, which I love!
6.What does connecting with your fans mean to you?
I love relating to my fans on a personal level.  This ties into the social networking question… if it weren't for Facebook and Twitter, I wouldn't know that Wendi's dog just passed away, that Dave is opening his own pizza shop, that Jennifer is expecting, or that Kirk and I are both 3 Stooges fans.  It's just fascinating learning new things about everybody.
7.Who have you enjoying playing with?
Kimber Cleveland is one of my favorite people, period.  Then, when you add in her amazing talent, it's not hard to see why I love playing with her!  We formed a duo, called "As Girls Go," when we were hanging out and doing a few shows together a couple years ago.  Since then, we have become best friends, songwriting colaborators, and touring partners.  Jenn Franklin is another one of my favorite musicians to share a bill with here in Nashville.  We've done some touring together and we co-billed our CD release shows last year.  We also hosted an online concert recently and have another one set up in January.
8. If you put the ultimate festival together who would be on the bill?
Okay, be prepared… this is gonna be all over the map!  Trisha Yearwood, Jonatha Brooke, Dan Fogelberg, Fleetwood Mac, Wynonna Judd, Shawn Colvin, Adele, Alanis Morissette, John Mayer, Reba McEntire, Marc Broussard, and Nora Jones.
9. If you do a duet with anybody who would it be?
Trisha Yearwood or Jonatha Brooke.
10. What would be find on your stereo at the moment?
In my home CD player right now is Jonatha Brooke's album "Steady Pull."  In my car's 5-disc changer, I have "Little Voice" by Sara Bareilles, "21" by Adele, "Comin' On Strong" by Kimber Cleveland, "Songbook" by Trisha Yearwood, and "Broken Machine" by Rachel Loy.