Reel Tapes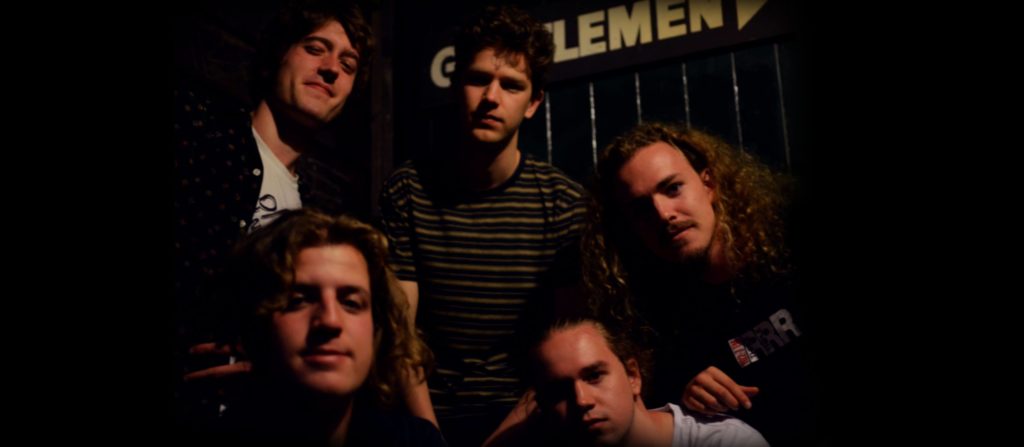 Reel Tapes are a good Aussie band and this is what they had to say about it all.
https://www.facebook.com/ReelTapes/
1. How did you get into music?
We began as mates at high school and had been playing together in the schools orchestras and ensembles for some time. As well as playing our guitars, some of us also dabbled with the cello, clarinet, saxophone and orchestral percussion. It would be pretty special if one day we got to play a concert with the Melbourne Symphony Orchestra. I'm sure our guitarist would be more than happy to have all of his solos played on the oboe.
2. How did the inspiration for the song come about?
The overall theme of the song centres around ideas of having desires and expectations and not having them met; whether they're realistic or not. This leant itself to drawing on some pretty diverse sources of inspiration, including Pink Floyd, Norse mythology and my own life experiences.
3. How does a song start for you?
I just sort of feel it. I'll just be jamming and something I play will sound really cool. I then play this riff about 500 times in different rooms of the house over a 3 week period. Then all of a sudden it's finished! We then work on it as a band and lyrics are added.
4. Where do you get your inspiration from?
I don't think we could pinpoint that precisely. The whole band listens to a lot of different styles and we often don't like music that other band members are listening to. But this is great for creativity! Everyone brings their own vibe and style and I think you can hear this across our tracks. Deep Space is an indie rock track, but there are some twangy guitar leads and groovy funk keys. Each of our songs is unique, but we do have a sound that is Reel Tapes. This sonic is a kind of British rock inspired thing.
5. Has your songwriting changed from when you were starting out?
Nah, I'm never entirely sure how the songs come about… they just do!
6. What has been the best piece of advice you have been given about your music career?
You must enjoy it! If you aren't having fun then what is the point? It's expensive to play in a band and not much money is made, so it's important that you do it because you love it.
7. Do you have set theme for your music or does it go with the flow and changes?
We play two types of songs:
1) Banger party tracks about going to parties and partying
2) Deeper tracks with plenty of groove and feel
So I guess the answers is whatever we feel like!
8. Do you like to write with out inspiration or distractions or do you need a bit of both?
Our band is a bit of a circus at times, but that's just who we are. A bit weird. We try to harness this, but sometimes we just need to sit down and seriously work out what we are doing and how we can improve it.
9. How important is having a plan in place for your music?
Plans are everything! We need to plan our set list, how we will get to the gig, how we will get home again after drinking all of the rider beers. We also want to make sure that everyone has a chance to hear our music, so planning how to get it into everyone's ears is also key.
10. How important is your brand?
It's important for us to present who we really are. We are fun band with up-tempo songs that are enjoyable. We want you to know that we are fun and cool people. I know that sounds super lame – but trust me we are.