Ráv Thomas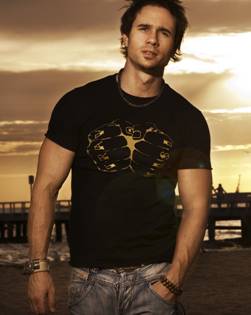 'Ráv Thomas 5 Year Anniversary Limited Release'
2013 Scheduled Campaign!!

Having recently returned from touring the USA and playing in excess of 100 hundred showsin 2012, Ráv Thomas returns with his highly anticipated release 'If I Said I'm Sorry' from his fourth coming album scheduled for national/ international release in early 2013.
The past few years for Ráv Thomas has seen him achieve remarkable success as an independent artist from 3 number 1 hits on the ARIA charts, AMO (Australian Music Office), AIR (Australian Independent Charts) and 5 consecutive weeks as the highest selling independent release in the country to supporting some of the world's
biggest renowned artists.
To celebrate 5 years of national tours, charts success and three consecutive tracks being top 30 most added songs to radio, Ráv Thomas returns in time to celebrate Christmas with his highly anticipated limited release in preparation for a major campaign at the end of the Australian summer in 2013.
 Next year will see Ráv Thomas & band complete an Australian tour, head back to the USA for a bigger run of shows and a
local national campaign.
'If I Said I'm Sorry' is currently available through all good
online music stores and available for select exclusive play on request via Bergstein Entertainment.