Passerine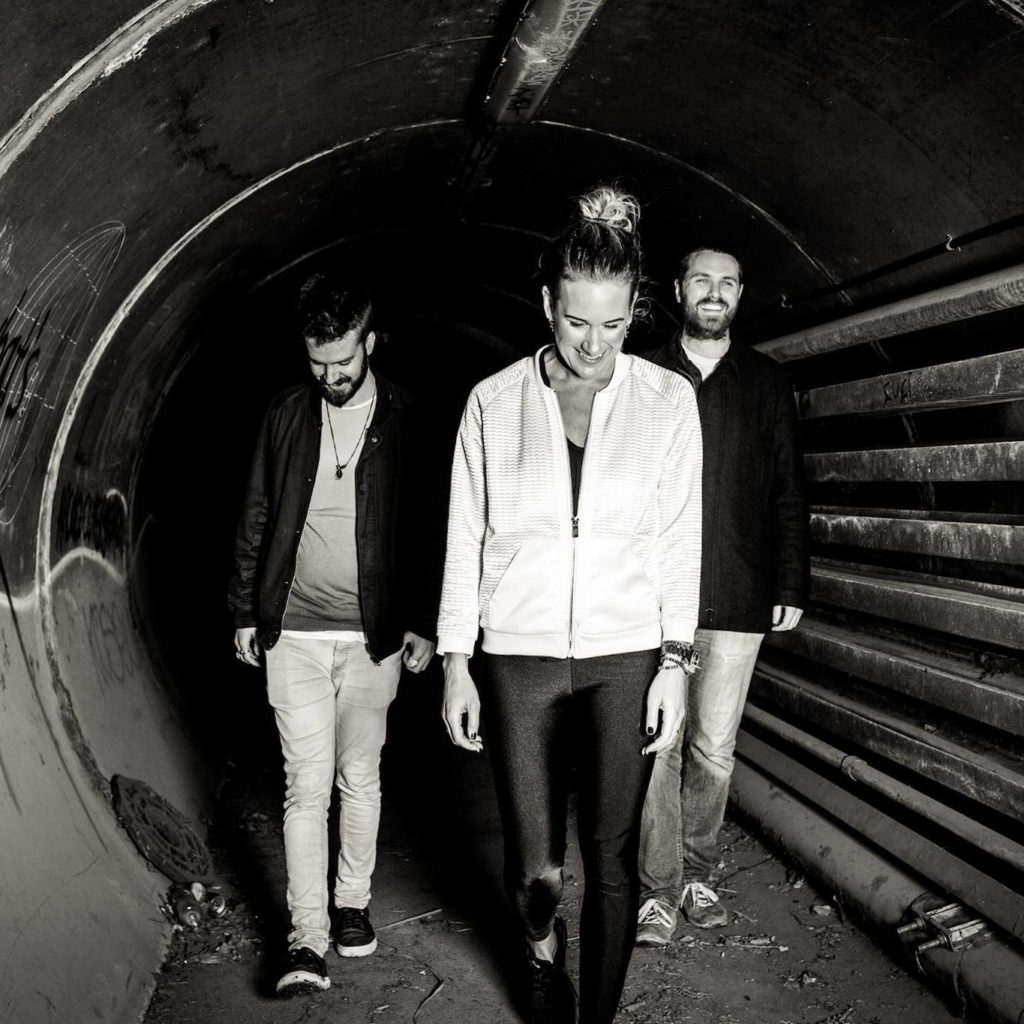 My friends in Passerine have a new ep out called More Human and this is what they had to say about it.
http://www.thisispasserine.com/
1. What was the inspiration behind the new EP?
Lyrically, there's a lot of stuff in there about man vs machine, the natural world and the way we relate to it…. It's not just a collection of love songs, there's quite a bit more to it than that. The title track was lyrically inspired by an epic roadtrip Phoebe did to the Northern Territory last year, and that feeling of isolation, escape from the city and everyday life. Sound-wise, several of the songs were inspired after Ben purchased a new piece of gear, and the resulting track came from him just playing around with it!
2. How was the recording process different to older releases?
We did more on this ourselves than in any other release. In the past, we've worked with a producer however on this, other than recording vocals, mixing and mastering, we did it all ourselves. Three of the tracks were even recorded in a "drum cave" (basically a doona fort built with speaker stands, removalist blankets and weights) in Phoebe's living room. It has far more of a DIY aesthetic than anything else we've done. Another thing with this release was we recorded and mixed every track one at a time, rather than in a big group. That said, they still very much came from the same mindset, with a similar vibe however they happened chronologically.
3. What do you hope people get out of the release?
Sounds clichéd, but if really is amazing if someone can listen to "White Shadows and Grey Noise" and feel like they're not alone in feeling a bit shitty about themselves, job done. And if someone tells us they've danced their butts off to "Synthetic Heart", that makes us smile too. We just want to help facilitate people feeling dem feels.
4. Are you happy how things have gone for the band?
Absolutely. I think this past year has been really great for us – we're writing as a team better than ever and coming up with really interesting new sounds. We keep evolving, which is great… and with everything we write, we keep coming up with stuff that excites us. As long as that keeps happening, we'll keep going!
5. What inspires you now when writing music?
Movies, late night drives alone, travel, being alone in nature, reading, hearing other people's instrumental songs and coming up with a vocal over the top of them…. And eavesdropping. Listening in to other people's conversations. That's a big one. And Vietnamese food. Much love to Mopho Canteen in Balaclava for fuelling our writing sessions with Bahn Mi. You have no idea how influential you are on this band.
6. What do you love about performing live?
Performing live is so important to us as we really love the different sound we create with the instruments we have in a live setting – the organic meets electronic sound. It's an energetic release. Recording can be so insular and focused on the minutiae but live is where you can just let loose.
7. What do you think has been the highlight so far?
There's been so many over the past few years! Playing St Kilda Fest at sunset, roadtripping around the country over the past few years, playing to a packed, sweaty Newsagency in Sydney, being nominated for the International Songwriting Competition for Synthetic Heart, our show at White Night last year… They just keep coming.
8. What do you hope the rest of 2017 has in store for the band?
We're in the middle of writing a whole heap of new stuff at the moment – so hopefully we can release some of it before the year is out! We're pretty happy with how all the demos are progressing. It's another development sonically, whilst keeping true to our self-dubbed "galactic soul breaks" genre….