Parx-e 2018 Best Of List
Ok so I wasn't gonna do a best of list but why not. I've been fortunate enough to meet some amazing people this year in America in January and February and I can't wait to do it again soon. What an amazing time I had, so many wonderful memories and experiences. I can't forget.
Alicia Sky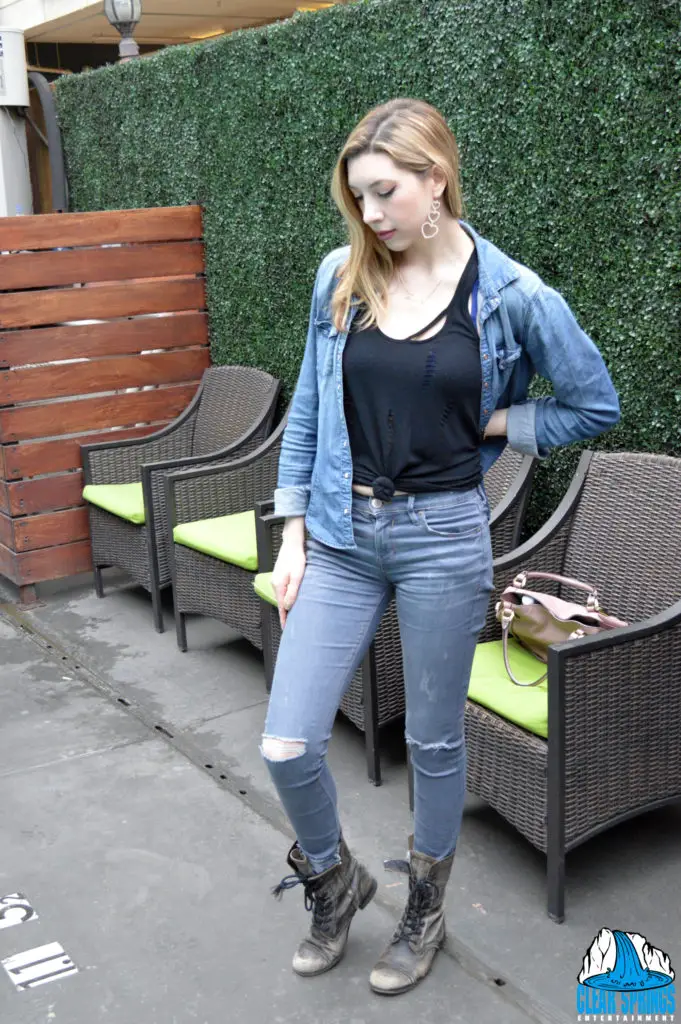 An incredible musician, total sweetheart, gave up her time to let me interview her and hang out. So grateful for the time we had. One of the hardest working musicians I know. She puts 100% into everything she does. She has released some amazing music and no doubt more to come. She is a name to watch out for.
Katie Ladd
Lovely woman, Great singer and songwriter. Just a joy to hang with. Pleasure to interview and appreciated the time she gave me.
Abby Ramsay
Lovely lady, accommodating and a great interview. She was seriously super cool to hang with. She got a bright future ahead of her.
Monroe
What can I say but she rocks, I've known her for a few years now and she was so awesome. She couldn't hang with me the first week but the day I was leaving she kindly meets with me, did a great interview, took some photos. She is awesome.
Hilary Kennedy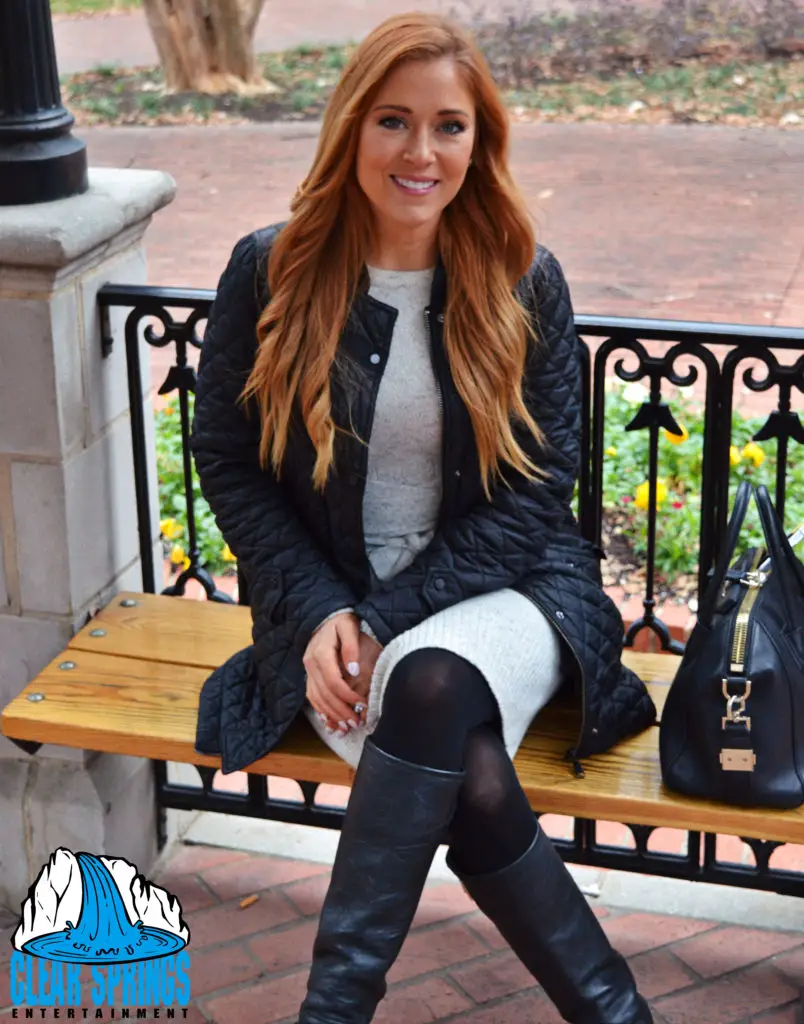 I adore Hilary Kennedy, she was awesome as she was last time, we did lunch did an awesome interview, reminded myself to put the microphone on. Took some photos and really appreciated her time she gave hanging out with me.
Michelle Ellen Jones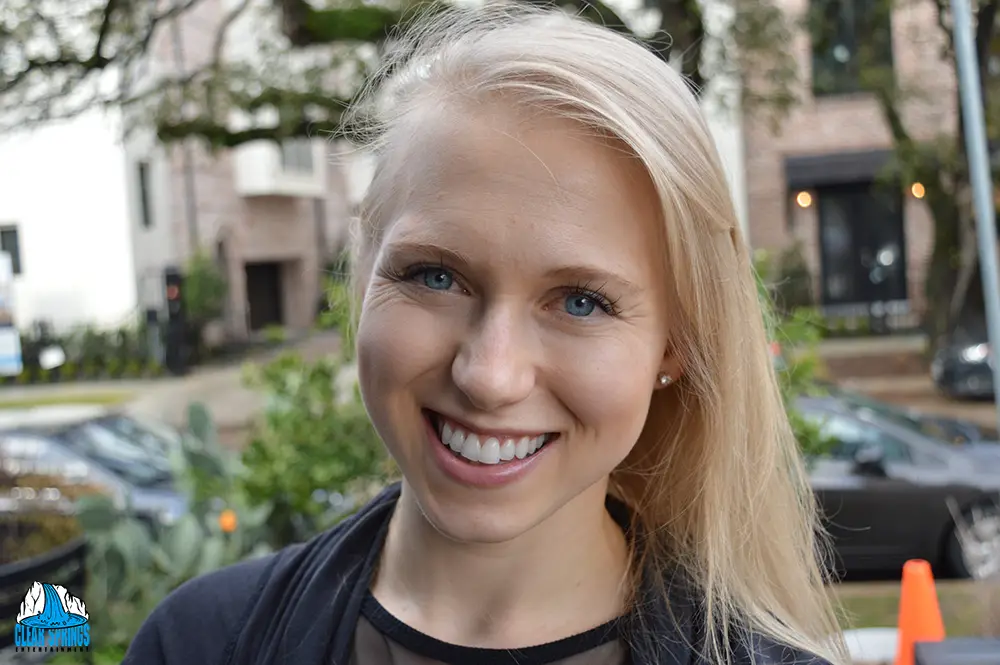 She was someone I was dying to meet and she and her husband were so accommodating in meeting me. Finding a place to do the interview that worked for both of us was so amazing of her. It was one of the best interviews I had done and the photos I took after wards were the best I had taken. She is such an awesome person, she such an inspiration lady, beautiful, switched on and seriously hard working. She does so much and delivers always.
Joe Grisaffi
He is the loveliest guy in the world. He was a pleasure to interview and seriously I could have spent hours with him talking about film making and movies. He was a delight to interview and hang with. He has worked with Michelle Ellen Jones on a movie.
Callie Q
She was a pleasure to interview and hang out with her. We did lunch at an awesome burger joint afterwards and did lunch with her on the Sunday before I went to New York.
Alex Van Zeelandt
I've known her for a number of years and delight to interview. She was awesome and a pleasure to hang with. She was someone else I was dying to meet and she really was beautiful in real life. Made the interview hard to do.
Karen Waldrup
She is an extremely talented and hard-working musician whom I first meet in 2015 and we got to hang out again in 2018. She impresses me with all that she has done with her music.
Katie Cole
She is someone whom I have known the longest out of everybody interviewed on this trip. I first came across this talented singer songwriter in 2005. When she was still living in Melbourne. Since then she lives in America toured with a whole bunch of amazing musicians and now touring with The Smashing Pumpkins.
Casey McQuillen
She is a talented singer songwriter from New York City. She was so lovely. She kindly gave up her time after having an operation on her voice.
Thanks to Nate Hertweck and Mike Altamura for giving up their time to totally hang with me, Nate for lunch and Mike for hanging out and the coffee my man. so awesome you guys did. Thanks to my family in Chicago for letting me stay you guys rock.
Michelle Page
What can. I say but I could not go to America and not hang out with my beautiful talented friend. Yes she is now married and her husband Phillip is so awesome. For professional reasons I am using her professional name. She is still as lovely as ever. Still one of the nicest people I know and grateful when we get to catch up. Still doing amazing in New York with her degree but a movie she filmed years ago American Disciples finally got released this year and she is amazing in it. She rocks, such an awesome friend.
People/Things/Bands I dug this year.
Lauren Jenkins
I've been a fan of Lauren music for a while now with a new single out and an album out next year. Yay I can't wait to get it. She got the country music scene waiting for what will be one of the albums of 2019, Mark my words.
Blonde Diamond
I have been supporting this talented Canadian music for ages now with a new name this year and a Excellent EP out plus getting a manager. This talented act is going to be one of the biggest names in music mark my words.
Abby Ramsay
Lovely lady, accommodating and a great interview. She was seriously super cool to hang with. She got a bright future ahead of her.
Katie Ladd
Lovely woman, Great singer and songwriter. Just a joy to hang with. Pleasure to interview and appreciated the time she gave me.
Hilary Kennedy
Hilary is loyal as they come. Talented TV Host and seriously one of the loveliest people ever. She so hard working at all that she does. She a force to reckon with,
Yeo
Yeo is a genius, talented musician and all round nice guy. The man is killing it at the moment.
Michelle Page
Michelle is still one of my favorite people, I love everything she does. She killing it in New York at Columbia University. She is such a talented hard working lady. She is an awesome friend.
The Midnight
The Midnight new album is sensational. I just flat out love it. So much to love about what these guys do. I hope they will come tour Australia or if I am back in USA next I will be at a gig if they are doing one when I am there.
Robert Parker
This man is a genius and his new album just rocks, it's so good. I love it.
Welles
When I saw him play supporting The Weeks. I was like who this genius. His debut album to me is the best rock'n'roll album of the year. Lot's to love about what he does. I would also like to see him play again also.
Hen
I adore Hen She is one of my favourite Australian acts. Every thing she does is amazing. I can't wait for new material from her. I think she is awesome and a star always.
Lacey Caroline
This talented musician is doing amazing stuff in the country music scene in America. Switched on and totally doing awesome stuff. Yes I donated to her fundraising campaign for a CD copy of her EP. Yes I still buy CD's.
Destiny Love
Every thing about what Destiny does is so special. She just has this magical quality about her. She so passionate about everything she does. She is an inspirational special person. Yes she does the voice overs for me in my video stuff. I think she has the perfect voice. She is so kind and lovely and I donated to her book being released and yes I wanted a physical copy.
Ollie Wride
I love the work this man does with FM-84 and now his own music. He is an incredible singer and songwriter. His synthwave music is just incredible and his voice wow.
The Weeks
Had never heard of them until January this year and boy I was missing out. These guys are excellent. Such a good body of music, Check them out if you have not already done so.
Ella Cannon
Incredible Aussie acting talent kicking goals in Canada. She is somebody that everyone soon will want in their projects.
Alex Van Zeelandt
Alex is awesome, was a pleasure to meet her finally. She continues to kick goals in the acting and modeling. She is an awesome person
Monroe
Monroe is such a talented singer songwriter, I love what she does as an artist. She killing it now as a songwriter
Sophie Armstrong
An incredible violin player, still doing amazing stuff in Canada. I'm behind her always.
Michelle Baena
I am a fan of Michelle and what she does. I am totally grateful that she was willing to meet me but her schedule in the end didn't allow it. But the fact that she was wanting to meet me and we were communicating to make it happen. Really meant a great deal to me. I hope one day we do get to hang out. She is in her 40's and she looks incredible for her age. I will always support her and what she does.
Annie Bainum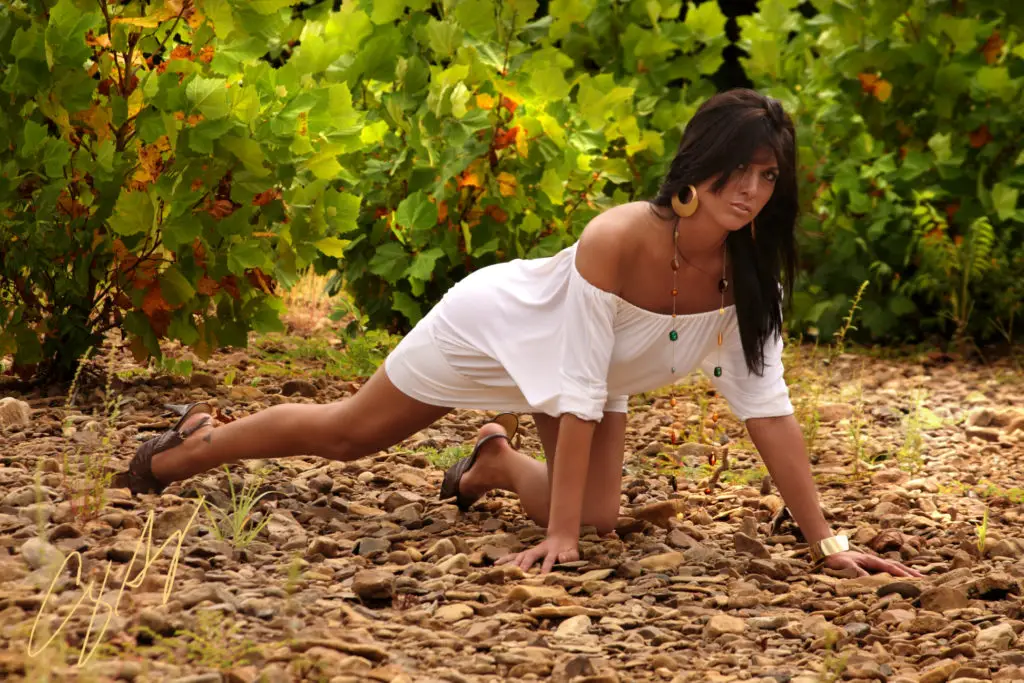 Photos by Craig Seay and used with permission by Craig and Anne
I saw Craig posting photos of her on his Instagram post, I have been following him. Dig his work as a photographer and when I saw these photos of Anne I had to interview her which is happening. She is in partnership with Craig in a photography company. She is some one to watch out for.
Natalie Pearson
This Aussie country singer songwriter is kicking goals here. With stuff happening in Nashville, she will be one of newest sensations mark my words.
Kult Kyrus
I've known these two for a number of years now and they are doing amazing stuff with their incredible music. These are the next big thing in Aussie I music I reckon.
Kate Boy
Kate Boy rock and they have new music out yay. Incredible act whom always keep impressing with that they put out next.
KILNS
Another amazing local band to check out. With an album ready to go which I know will be amazing. Here is another band to get behind.
Chelsea Wilson
The stunning video clip and song makes me excited for Chelsea Wilson new album which will no doubt be amazing.
On Diamond
What ever Lisa Salvo does is amazing. Can't wait to hear the new album, this song is excellent.
Shannon Hurley
I like what Shannon does, no doubt more amazing music from her soon.
Albums Of The Year
Red Trees And White Trash – Welles
Seeing him play in January supporting The Weeks was amazing. He is such a talent. His album to me is the perfect blend of 70's rock meets 90's grunge.
Hallelujah Nights – LANco
I also saw these guys in Nashville in 2015. This is their debut album. It's incredible modern country rock. I think so. Production and song writing is excellent. So many classic tunes.
Island – Feels Like Air
These guys are a British alternative band and I just stumbled across them on YouTube loved what I heard bought the album. It's an excellent album. Well produced and performed. It's a winner to me.
Robert Parker – End Of The Night
This is synthwave at it's best and I am a huge fan of Mr Parker. Have meet and interviewed him and this is another excellent album to his excellent collection of material. It's a must have.
Nina – Sleepwalking
This is an excellent synthwave album by Nina. This talented UK artist is an excellent singer with some excellent tunes to match. 80's Girl is one of my favourites off the album and there are plenty.
Olivia May – Don't Ask
I adore Olivia May and support her in all that she does. She is an excellent talent, actor and incredible singer songwriter. This album shows off how amazing she is as a singer and a songwriter. She really is something special.
Imogen Clark – Collide
Imogen is a fantastic Australian singer songwriter. This is another notch on her belt of incredible material she has released. She was one of the best interviews I have done last year. She just gave great answers and the interviewed just ran smoothly. She is one of the best songwriters we have in Australia.
The Midnight – Kids
The Midnight is amazing, everything they have done has been special. One of the most exciting Synthwave artists out right now. This is their excellent new album and you need to hear it now.
Danielle Deckard – Happy
When I first saw Danielle, play, I was like wholly crap. What do we have here but something really special. The way she uses her guitar is truly magical. Yes I donated for this album. But what Danielle is doing excellently and you need to get behind it.
Amanda McCarthy – Lone Wolf
Amanda is a terrific country singer songwriter and this is her excellent new album. I love it and if you love good modern country music get behind her. She is excellent
The Wild Feathers – Greeting From The Neon Frontier
I just love this album. Why I had not heard of this band earlier. It's the perfect summer album. Incredible tunes. To me it's 70's country rock just so good.
Twenty One Pilots – Trench
I love Twenty One Pilots and this album doesn't disappoint. What a way to open the album is Jumpsuit. Also love The Hype and Nico and the Niners. Just a solid album worth buying.
Imagine Dragons – Origins
I do very much love Imagine Dragons. I am a fan for life. This album is another winner in their catalog of albums.
Jordan F – Oblivion
Jordan F is king of Synthwave. This is a solid album for the man. Production is just solid all round.
EP's Of The Year
Katey Laurel – Daydream
I adore Katey music and yes I donated to get a CD copy. I still love physical music but her folk music stying is first rate.
CJ Burnett – Spring Break
I love this EP. It's just solid Synthwave. 80's heaven indeed. Chasing Sunsets is my favorite song off it.
Juno Dreams – Paradise
Another winning Synthwave EP. Every song is a winner check it out.
Katie Cole – Things That Break Pt. 1
Her new EP is excellent and it was great to see her again after so long in January. Total sweetheart.
Blonde Diamond – Fantasy Love
What an EP. What songs, they deliver with amazing music. Dark Place one of the best songs of 2018.