Jaz Munro (vox/guitars) from The Ninth Chapter answered my questions. They are a fun band, good tunes and gonna go places.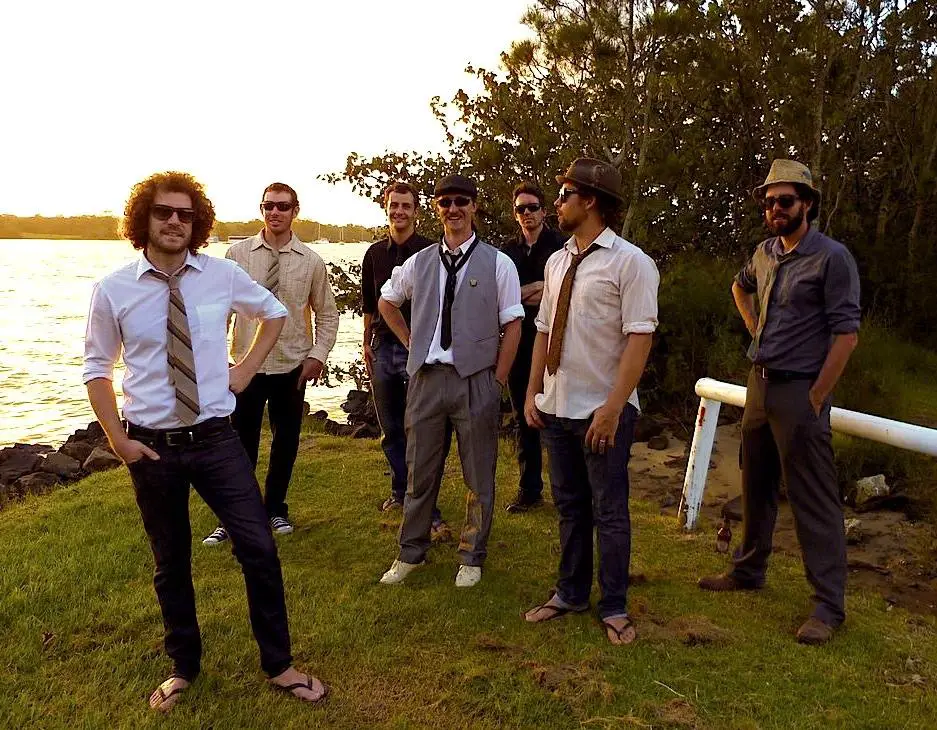 https://www.facebook.com/THENINTHCHAPTER/
1. For someone unfamiliar with your music, how would you describe The Ninth Chapter?
Raw Funk & Groove Music
2. Tell us a little bit about your writing process. Do you labour over songs or prefer to let things flow naturally?
Its more of a natural process, with 7 members we usually bring a general template then allow room for each member to have their influence on the track. Its a very democratic process that harnesses the live element we love.
3. As far as breakout success is concerned, is it all about the strength of a song or does being in the right musical climate at right time make all the difference?
I would say its a mixture of both of these elements with a leaning to the strength of a song. You cant bake a good cake without the right ingredients…
3. How important is social media to you in regards to engaging with an audience?
Very important so far as to say the most important way to stay in touch with fans.
4. What inspired you to take music more seriously?
The fact that we all love what we do and life wouldn't be the same without doing what you love.
5. What's spinning on your playlist atm? Any guilty pleasures?
Gary Clark Jr, The Budos Band and Foals.
6. Are you a fan of keeping the album format alive or do you think there's more benefit to release singles or EPs with the influence of streaming platforms arguably shortening attention spans?
I'm a fan of both of these, we are working towards a full length album and to grab peoples and the industries attention , we need singles and EP's pre album.
8. When not consumed with all things musical, what do you do tune out or reset?
We still have a happy band/life balance so naturally we head back to our lives to balance out the gig schedule.
9. Your second EP 'Mogadishu' is currently doing the rounds, what does the immediate future hold?
We are gearing up for the biggest spring/summer of shows to date and intend to carry this momentum into 2015 where we will begin the planning around our first full length album for release later that year.
10. Lastly, Prince or Michael Jackson? Prince for sure….
The Ninth Chapter's 'Mogadishu' EP is out now. www.theninthchapter.com