New Empire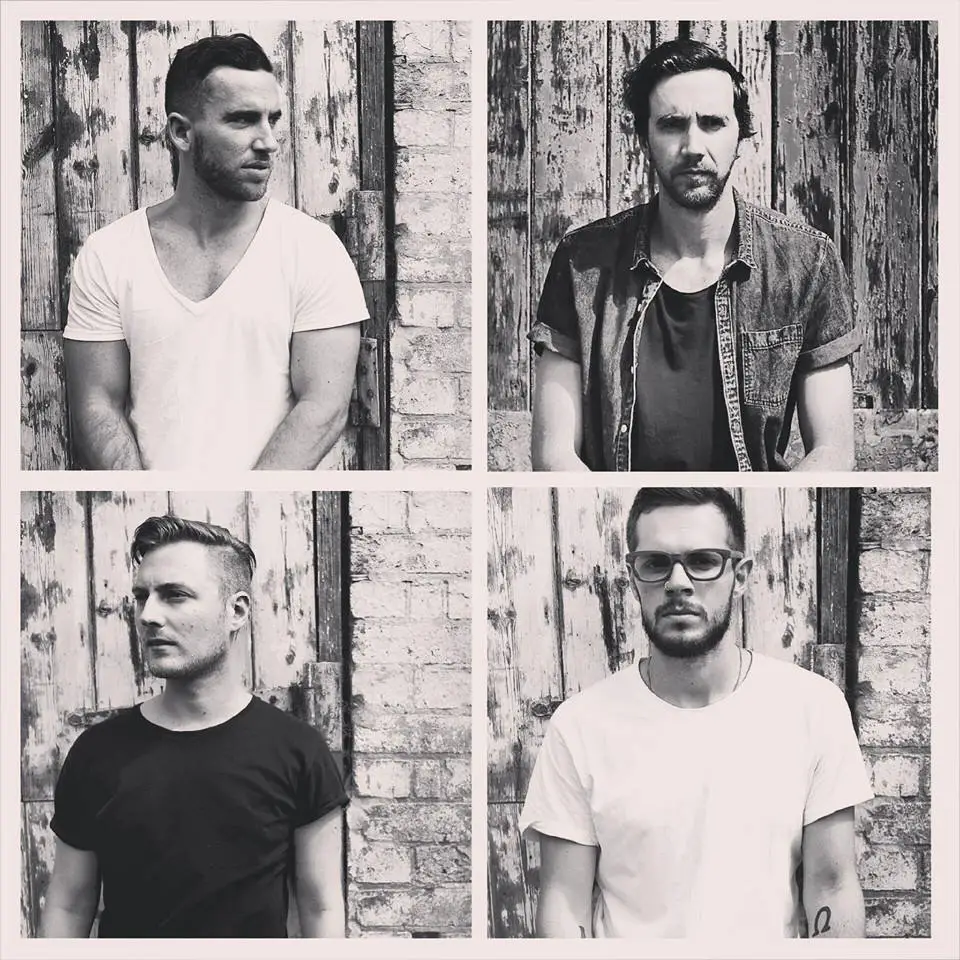 New Empire are a good band from Australia doing good. Jeremy from the band answers my questions so read on.
https://www.facebook.com/newempireband/
1. Are you happy how things have gone for you so far?
We are very happy and grateful for our journey musically so far. As Australian kids growing up near the beach, you dream of one day being a 'signed artist' and playing music all over the world, and we have to pinch ourselves because it is starting to happen now. We've had many opportunities and have met so many wonderful people, and we like to think the best is yet to come.
2. What inspires you when writing music?
We are inspired by many different things in life, that include:
1. Relationships – we all centre our lives around having quality relationships, so naturally many songs come out of different relational experiences. Sometimes from a romantic point of view and sometimes from a 'fly on the wall' looking into others lives point of view.
2. The coastline of Sydney – we have all grown up on the beach and it continues to be a massive source of inspiration for us. Cronulla is a place where we can relax, open our eyes and minds and think clearly.
3. Other Music – Artists are always inspired by other artists, much like two swords sharpening each other. We flood our lives with many genres of music, and consequently some of our ideas are sparked from this place of listening and learning. When I was 6 years old, i listened to 'Good vibrations' by the beach boys on repeat as my under developed mind attempted to dissect the different instruments. Only now does it make sense as to why I was so consumed by listening and learning.
4. Films and books – One of my favourite things in life is to go and see a great movie with a big bucket of popcorn and get inspired. Often movies take my mind to new and exciting places and help me to think in different ways than i have before.
5. Cafes – I'm sitting at a cafe right now writing this interview, surrounded by the glorious smell of coffee and chatter of friends. We all love cafes in the band and when we travel one of our favourite things to do is visit new coffee spots and soak in the surroundings. Cafes are very inspiring places especially for lyric writing.
6. Faith – Our daily walk with God is a constant source of inspiration, gratitude and a process of learning how to love.
3. What is your latest song about?
'Say it Like You Mean it' is a song about being honest and genuine in a world full of social walls and masks. Through honesty I find true freedom in my life because i'm not trying to be anyone else or put on a brave face when i'm having a bad day. Its an encouragement for people to show their true selves to each other.
4. What do you like about touring?
Travelling to new cities always brings new experiences. Every city has its own culture and food and scenery and people. Its such an adventure exploring places we've never visited before. The best part about touring for us by far is getting to meet so many beautiful people and hear their stories.
5. How important to you is touring regional alongside touring the cities?
We've done many regional tours in the past and we absolutely love them. We've played at close to 100 high schools around regional australia in our history as a band and also played in towns with no mobile phone access and only one payphone in the middle of the town. We hope to do more in the future.
6. What has been your favorite show to date?
Very tough question! there are a few that come to mind but our recent album launch for 'In a Breath' at Australian festival 'Easterfest' was very special because of the release and the many friends we have at the festival.
7. How does social media help you as an artist?
Social media is vital for us because it puts us in direct connection with our fans and music lovers. We've always been a band that likes to take an interest in our fans lives and not take a backseat; so with things like instagram, facebook, twitter etc we have the opportunity to share and journey with people. We value community very highly.
8. How important is connecting with your fans?
I've gone into this a little already, but when we started New Empire in Sydney years ago, one of the most important things that has kept us going strong is our commitment to building relationships with others. Without this I can honestly see no point to creating music if its not going to be enjoyed and shared by a community of people. Everyday we are talking with fans online and interested in others lives; its a reminder that life isn't about us, its about using your gifts to reach and encourage others.
9. If you could have any body in a video clip who would it be?
I'd love to See Matt Damon in one of our music videos – that would be rad.
10. What's your favorite venue to play at?
Sydney Entertainment Centre – Its the first big place i went to see someone in concert as a 12 year old, so getting to play there to 10 000 people is an absolute spin out. Beautiful acoustics, great room.
11. What does 2014 have in store for the band?
We are about to embark on our first world tour for our new album 'In a Breath' which starts in Australia in June, Then Heads over to America in August.. From there, who knows!