Motioner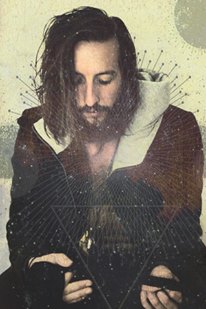 Talented artist doing things. Liked what I heard so this what he had to say
https://www.facebook.com/motionermusic/
1. What was the inspiration behind the new song?
Lyrically, it's basically about a close relationship ending, very cliche! Musically, I was going for a bit of a Crosses meets Thrice vibe.

2. What inspires you when writing music?
Other artists music has always been my biggest inspiration. Whenever I hear something that blows me away it always gets me into a creative head space. I want to make something that gets people feeling the same way I do when I listen to good music.

3. What buzz do you get from playing live?
Playing live is always pretty fun. A good, natural high.

4. Do you have any thing you do before you play live?
Not really no. Maybe have a sneaky stress attack that everything is going to run smoothly then have a few shots.

5. Is an album in the works?
Yes, I finished work on my first album last year so hopefully it will see the light of day soon!

6. What can people expect from your show?
This run of shows will actually be the first time I've played live with this project so I'm not too sure what to expect myself. A good mix between ambient electronic and alternative rock is a definite though.

8. If you could collaborate with any one who would it be?
Thom Yorke, hands down.


9. If you could have anybody in a video clip who would it be?
Daniel Day-Lewis, another hands down!

10. What does the rest of 2015 have in store for you?
I'll be heading back to the studio after this tour is finished to work on some new material and then hopefully towards the end of the year I'll be releasing this album, finally.