Jordan F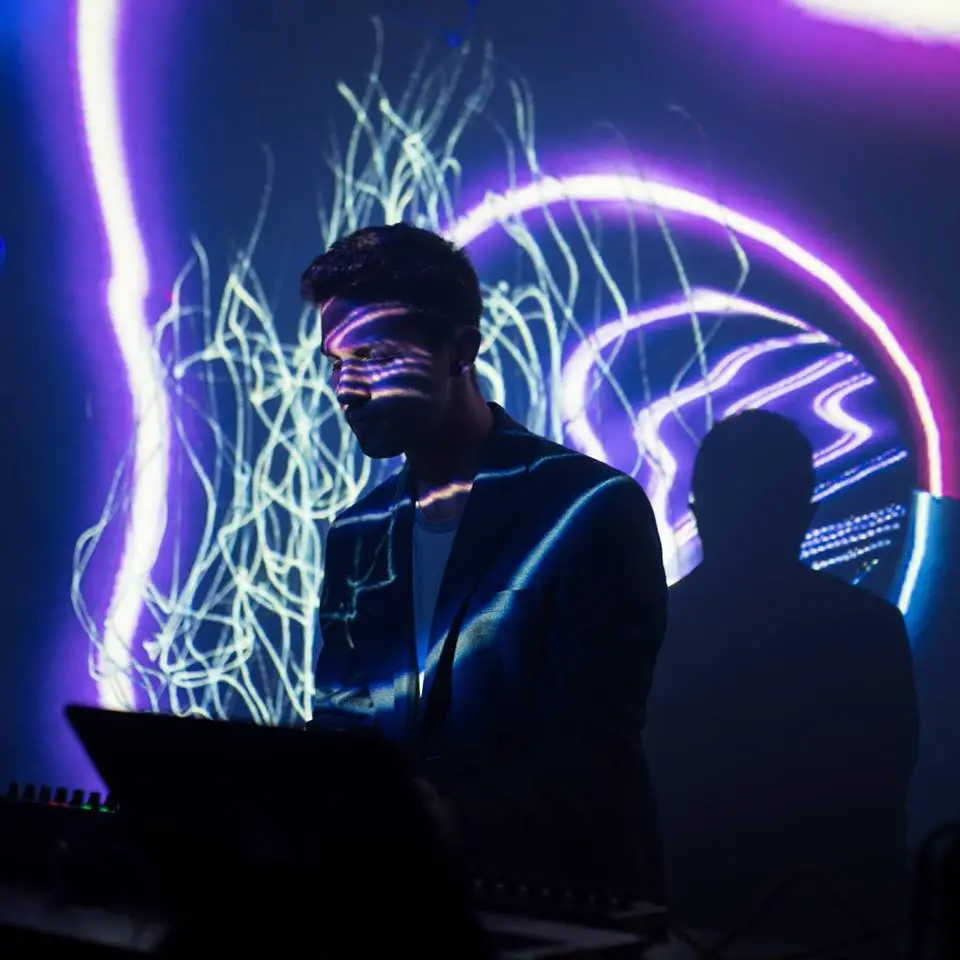 Photograph by Mark Owen
I flat out love Jordan F, his awesome sound is amazing. I finally saw him play last Saturday and he was on fire with a new album called Oblivion out now. I had to find out what he had to say so read on.
https://www.facebook.com/jordanfmusic/
1. What was the inspiration behind the new album?
1. I began writing 'Oblivion' in the wake of 2017. It is the summation of the progress over the past 8 years, which incorporates sounds from some of my earliest release to the present. It began with the track 'Labyrinth', which is a ten minute lovecraftian horror synth epic. The song opened up the sounds and tone for the world of 'Oblivion'. Once I had established the sound pallet and texture, the writing process was quick but natural.
2. Are you happy how it's been received?
2. Mostly yes, although it's a lot harder these days for releases to stand out. I think most listeners of the genre still like to play it safe with cheesy melodies and lyrics, or electro thrash style music. Regardless, I'm personally proud of the release and that's all I can ask of myself.
3. How was the recording process different to the last album?
3. There was nothing unique about the recording process compared to previous albums. All of the production and recording is done in Ableton with a handful of go-to plug-ins that I know very well. The only difference would be in the mixing stage where I buss all my audio tracks into groups, such as drums, bass, chords and melodies to glue the mix. I tried to take a step back from hyper analysing production and mixes.
4. Was the songwriting and style of music slightly different to your last album?
4. I wanted to write more interesting chord progressions, playing with a range of types as opposed to sticking with major and minor triads. It really strengthened the song writing of the album and helped convey a more compelling story.
5. How did you get involved with Vast Hill with doing an EP?
5. We discovered each other's music on Triple J Unearthed and caught up to talk about music. They're excellent musicians and understand theory really well and so we decided to combine our strengths to create a collaboration EP called 'The Win'.
6. Was the recording process different to earlier material?
6. Yeah it was very different. Usually I just write by myself and send tracks off to vocalists for a top line, whereas this collaboration made me feel like I was in a synth pop band. We met up on weekends and just jammed out with ideas, where it be a melody, chord progression or a drum loop I had started. It felt really organic and there were no preconceived ideas of what we wanted to make. It was a process that I enjoyed a lot.
7. How does a song start for you?
7. I'll start with a 16 bar loop and just start playing a chord progression. Drums are critical for the writing process as it establishes the wall of sound which everything needs to sit above. For example if you're using a drum kick that lacks sub then you don't want a bass sound that is going to squash the kick – it all needs to be complementary and relative to the frequency of each element. That's why I think establishing the right drums is a critical from the outset.
8. Were you happy how your last album was received?
8. I'm always searching for ways to evolve my sound that maintains elements that have made me known, but also bring something new. Right now I'm working with a range of vocalists and just writing things that can make me dance. My previous music has been very soundtrack and concept driven so writing more pop and dance friendly songs is exciting for me!
9. Do you think sites like newretrowave help you as a musician?

9. Absolutely. NewRetroWave has given many artists so much exposure to audiences across the globe and I've been very fortunate to release an album with them.
10. What do you hope the rest of 2018 will have instore for your music?
10. Writing more music! Maybe a few shows! But I'm working towards a studio album that will feature lots of vocalists that I've met personally. Although in the early stages, I want this album to break away from the conceptual stuff I've done in the past.
11.  What is next for yourself?
11. Continuing the journey and just keeping inspired!