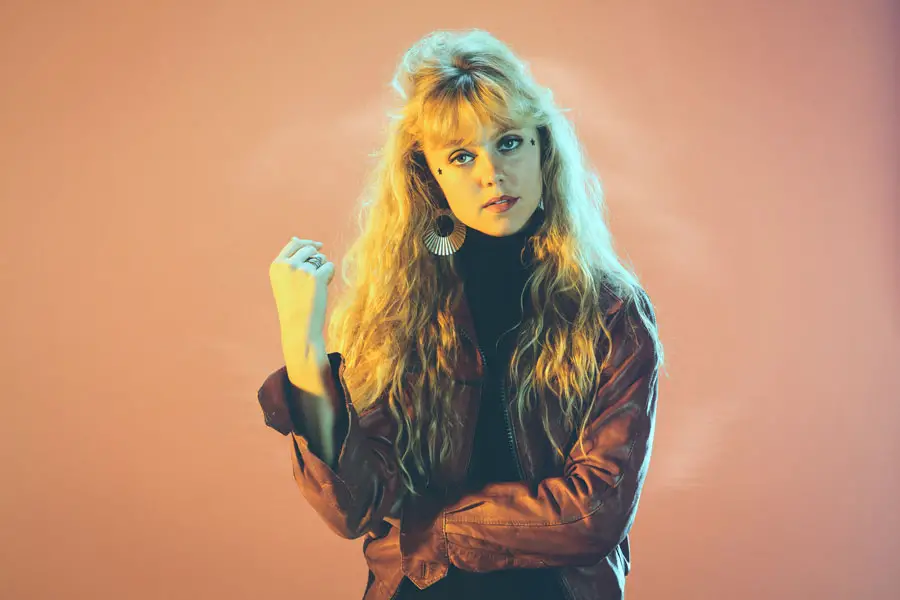 I've known ILUKA for a number of years now seen her play a bunch of times and her new EP Ritual is now out and I recommend you go get it.
ILUKA's highly anticipated second EP Ritual came out on Friday. Four tracks of polished pop inspiration, she's staying true to the retro revivalist leanings that have carved her reputation as Australia's modern Motown ambassador.
The EP is sugar and spice – sweet hand over heart lyrical confessions depicting the push and pull of young love on 'Broken Hearted' and fiery call to arms war cries amid the bossy instrumentation of 'Sympathy'. Each track decorated with quintessential ILUKA flair; shiny, ringing guitar runs, punchy brass arrangements and bodacious bass lines that just won't quit.
She's whet the appetite of retro pop enthusiasts nationally, drip feeding cuts off the EP since late last year. First single 'Sympathy' saw ILUKA fighting back against inequality the most powerful way she knew how; with a boppy as hell pop song. The track enjoyed big love from radio, too, receiving an old fashioned rinsing on community radio around the country and Double J adding it to rotation. Title track and follow up 'Ritual', a celebration of her individualism secured an add to Spotify's 'New Music Friday', clocked in at number nine on the AMRAP Regional Chart and earned a cheeky add to triple j Unearthed's 'Best New Music' playlist.
No stranger to the bright lights of a live setting, she's shared a stage with acclaimed national and international acts, including Alex Lahey, Dan Sultan, Mama Kin Spender, Killing Heidi and most recently Newton Faulkner on his Sydney Bluesfest sideshow. She will kick off her East Coast Tour in support of Ritual on Friday 6 April at Mo's Desert Clubhouse on the Gold Coast.
Ritual EP is OUT NOW. Spend a night shimmy and shaking with ILUKA on her East Coast tour. Tickets on sale now from www.ilukamusic.com
THU 12 APR | TRANSIT BAR, CANBERRA – Free Entry
SAT 14 APR | GRACE DARLING, MELBOURNE – Ticket
FRI 20 APR | RAD BAR, WOLLONGONG – Ticket
SAT 21 APR | WAYWARDS, SYDNEY – Ticket