Gene Micofsky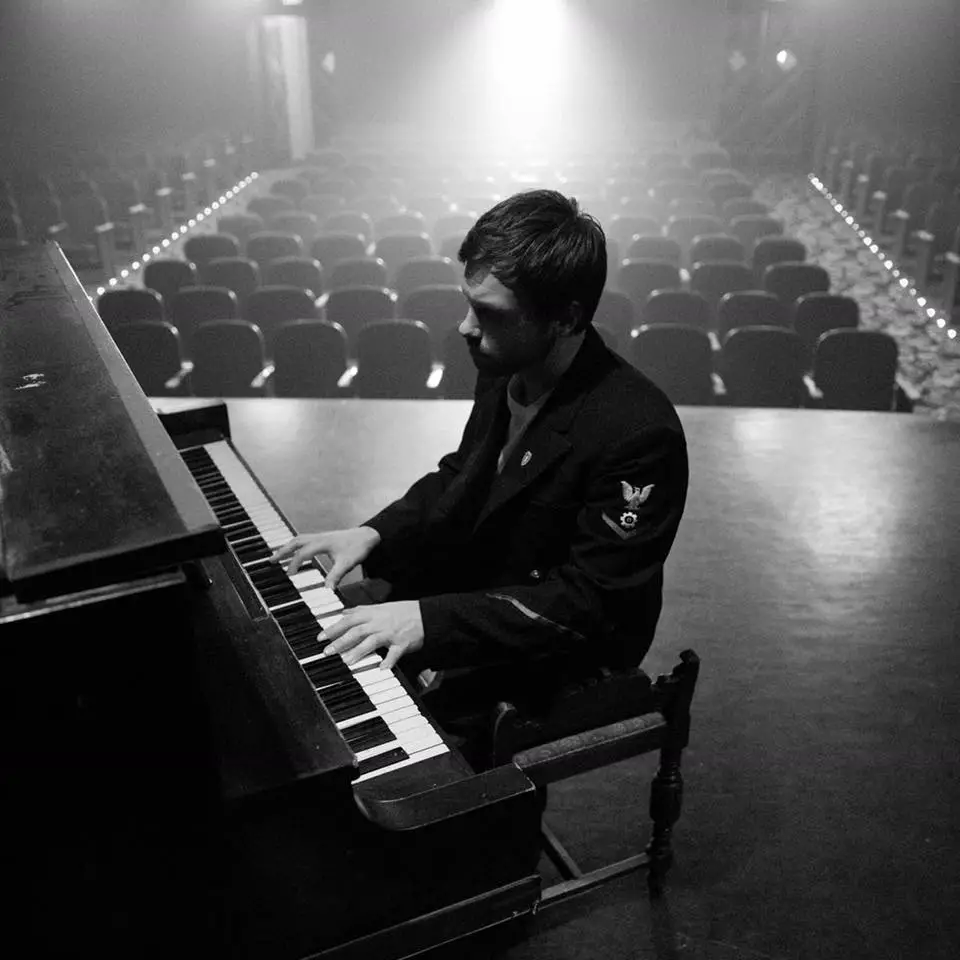 I meet Gene in LA and dug what he was doing. So had to ask him some questions about it all.
1. How did you get into music?
My mom bought me a guitar in 1st grade, but I didn't get
serious about music until 12. I grew up in row homes in South Philly, and had a neighbor (I
learned later) was an exotic dancer. She dated all these very cool, long-haired musicians.
How typical?! Soon after, I started begging my parents for an electric guitar. They gave me
an incredible '57 Stratocaster reissue, which I still play. My dad let me keep his records in
my bedroom for a period, so I had the unique opportunity to hear many classic albums for
the first on vinyl. It infused in me a life-long love of 60's and 70's rock.
2. How did the song Crazy Times come about?
The idea for the song began during a
conversation with a friend at my kitchen table. We were discussing how crazy it was that Trump
was elected, and the Los Angeles protest that followed. It was suggested I write a song about
these crazy times. It took a week of pondered how I would set the words "Crazy Times" to
music. I came home from a gig one evening and started the strumming the chords that
eventually became the song, and the entire just fell out of me rather quickly. It was such a brief
song that I thought I was only half-finished, but ultimately decided the short form was perfect. I
feel like it captures a passing moment.
3. How does a song start for you?
It happens all different ways. The most common way is a
compelling musical idea that I either play on a instrument or hear in my head will kickstart the
process. I will initially sing nonsense until it starts to feel like something substantial, which often
leads to a hook that inspires lyrics. Then I start to build the song around that. On a daily basis,
I muse on concepts and ideas for songs. So at this point in the process, I dig around the idea
bag so to speak, to see what will fit. Occasionally, as in the case of Crazy Times, the concept or
catch phrase will inspire the music. This version of the process happens very frequently when
I'm asked to write a song for film or tv. You know you need to capture a certain mood or
emotion from the start, so the process is very much influenced by that.
4. Where do you get your inspiration from?
I think many creative musicians are also
obsessed music fans as well. As a result, the wellspring is deep and difficult to trace. I listen to
and draw ideas from everything: classic rock, blues, soul, folk, country, classical and
soundtracks. I still love discovering new artists when I can. Subconsciously it all works it's way
into the cocktail at some point.
5. Has your songwriting changed from when you were starting out?
Of course! And
especially for me, because I started writing songs at 11. Everything you do as a musician is a
constant evolution and the journey from immature novice to mature professional is painful and
difficult! As you get older and more experienced, you learn more about yourself. You develop a
more refined taste, and your toolkit becomes larger and increasingly focused. Balancing the
poetic aspects of lyric writing while maintaining a directness that feels genuine has been a long-
time refinement process for me.
6. What has been the best piece of advice you have given about your music career?
I once had a composition teacher react to hearing my early student film music by saying "You
sound like Danny Elfman rip-off. You need an identity of your own." It was so embarrassing,
but I later appreciated his harsh candidness. Being a mimic never serves anyone, and it was a
difficult but incredibly valuable life lesson.
7. Do you have set theme for your music or does it go with the flow and changes?
Hard to say. I like to remain aloof to my patterns. I always tell people, "If I have a sound, don't
ever tell me!" I think being self-aware is crucial to a certain point. Beyond that it can be very
self-destructive. There's always that fear of repeating yourself or becoming predictable.
There's a handful of themes I've discovered re-occur on my upcoming record: money, mortality,
roots, and self-awareness/revelations.
8. Do you have any new material in the pipeline?
I'm just about to round the final victory lap
with mixing a full length record titled Amusia that I'm really excited about. It's very much a
songwriting record, where the lyrics and narrative are paramount, however it embraces a wealth
of my musical interests as a composer, producer and arranger.
9. Will the recording process be different to earlier material?
I have a home studio where
many of my projects start. Every instrument on the Crazy Times single was performed by me at
home. However with some of the other songs on the record, I sweetened the deal a bit by
adding guest musicians. I tracked trombone, drums, piano, cello and upright bass; some of
which was done at a few larger studios.
10. What next for yourself?
The release of the record will coincide with a larger-scale release
party show in Los Angeles. While that's in the works I am producing an EP for a locally-based
singer-songwriter. I shot a second music video with Gregory Kasunich (also director of Crazy
Times) for a song called Not That Strong off the record, that is nearly finished. I also write
scores for film and tv and occasionally concert works. I have some interesting film projects
coming down the stream this year, including a really compelling short film written by Gregory
Kasunich.