Faith Melissa Lanford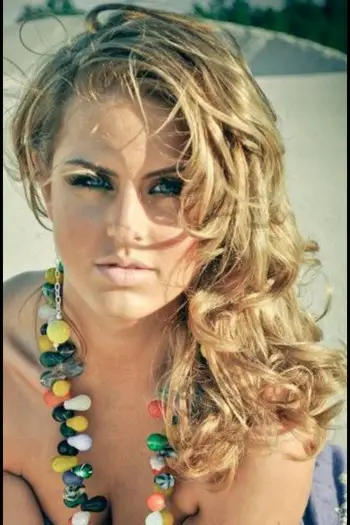 Faith Melissa Lanford is a model and student studying advance skin care and wants to be an established Esthetician in the place she living in now, so read on.
1. How has your life changed since doing Playboy?
Well I definitely
have more Twitter followers after posing! But I've also made great connections
with wonderful people who are always encouraging of me to pursue my dreams.
2. Why pose for in Playboy?
Being a Playmate has
always been a dream of mine. The SEC shoot was taking a huge step towards
everything I've hoped for!
3. How did your parents respond to you being in Playboy?
It's actually just my
mom and my brother, but both of them were so happy and supportive. I'm
extremely grateful for such an encouraging family!
4. Were you Nervous doing the shoot?
I wasn't!! I was beyond
excited for the shoot, and totally bummed when it was over.
5. How did it feel being the center of attention when doing
the shoot?
What girl doesn't like to be the center of attention? 😉
7. Will do you do more modeling and Playboy stuff if it comes
up?
Absolutely, I'm looking
forward to it!
8. What was it like posing with the other girls?
The girls I posed with
and any girl I've met affiliated with Playboy has been nothing less than
awesome. It was one of the coolest experiences I've ever had to be able to pose
with girls like them!
9. How do you keep that amazing body of yours in shape?
I am a firm believer in
"eating yourself skinny". I eat small well-balanced meals throughout the day,
no one should ever have a lifestyle of choosing to be hungry! Besides, healthy
food can be delicious….
10. Why did you choose what you studied?
Initially I wanted to
be the next Erin Andrews, so I studied Broadcast Journalism. But eventually I
realized advance skin care was my true love.
11. What do you hope to get out of your degree?
I'd like to be an
established Esthetician here in Greenville,
who also balances a modeling career 😉
12. What are some of your favorite movies?
Breakfast At Tiffany's,
Heavyweights (I'm feeling skinny, Tony!), Pride and Prejudice, My Best Friend's
Wedding…
13. What movies that
you have seen recently you have really enjoyed?
I haven't been to the
movies recently, sadly. I haven't had much time! But I absolutely want to see
Magic Mike… mmm.
14. What are some of your favorite musical artists?
Lana Del Rey, Lady GaGa, Lotus, John Mayer, Rihanna, Miranda
Lambert, Wale, Eric Church, The Rolling Stones, Drake, The Beatles, Shania
Twain, Ellie Goulding, Carrie Underwood, etc…
15. What would we find on your stereo at the
moment?
Wide
Awake by Katy Perry. Beyond Obsessed.
16.
Would you ever like to travel overseas?
Of course! I love
adventures
and learning about other people.
17.
What your favorite thing to do when you're not studying?
Kick
it on the lake with my fiancé and sweet friends.
18.
What next for yourself?
The sky is the limit… 🙂