Emily Dawn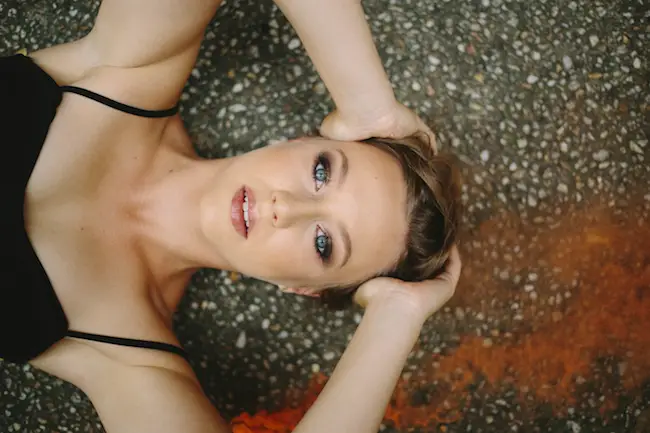 Emily Dawn music is really good. I totally dig what she is doing and when asked you wanna interview. It was no questions asked. So read on and find out more about this talented Aussie artist.
https://www.facebook.com/EmilyDawnMusic/
1. What inspired you to get into music?
1. I've always resonated with music, even before I started playing an instrument. It sounds cliché but I've had a connection with music from a young age. I remember my Mum singing Bohemian Rhapsody to my brother and I on our living room floor when we were in early primary school. We started learning an instrument at high school and I just wanted to keep playing. Eventually, my Mum bought me my own guitar and that is where my journey with music began.
2. At what age did you first start writing music?
2. I have been writing music from a young age but I started taking it seriously when I was 17. That is when I began writing music for different instruments and putting the pieces of a song together, not just writing the melody. It has been a process of fine-tuning my song writing skills and improving those areas that I am not so good at with the help of close friends that are musicians, producers, and engineers.
3. When did you know to start being serious about music?
3. In late 2014, I was working as a youth pastor/youth worker and due to a change of leadership, my job role changed and compelled me to leave. I didn't know what to do. I had been playing music for years but I never thought of it as a career. I decided to give it a shot and see what happens and it's been a wild adventure ever since!
4. For you how does a song start?
4. Song writing is never the same process for me. Sometimes, it will be birthed out of an emotion; if I'm frustrated or upset at a situation, I'll go straight to my piano or my journal. Sometimes, it will be come from me fiddling around on the keys. Sometimes, it will come from a lyric that resonates continually over a few days. Often, it will be birthed out of a lyric or a tune that it is in my head. I'll start with that lyric or that tune and often, the song pours out of me, as if it was just waiting to be written.
5. How does inspiration come about?
5. Daily, I try and be inspired, whether it has to do with music or not. Amanda Cook once said, "Chase inspiration every day. Do not let a day go by without acknowledging something beautiful." If I want to write a song, I will go for a long drive through the hinterland or I'll go to the beach or I'll walk through a field. I'm inspired by the environment around me. I'm inspired by the virtues that people hold. I'm inspired by God. I'm inspired by the relationship that I have with certain people.
6. Do you have moments where you just can't write?
6. Oh, absolutely! It is essentially the same thing as when an author will have 'writer's block'. You get stuck. You get frustrated. The creativity isn't flowing. Often, that means I need to take a step back and have a break from writing that song. Sometimes it will be months until I come back to it but I'll come back with fresh eyes. I'll see something I may not have seen a few months ago.
7. How important is playing the right balance of shows and playing the right shows?
7. As any musician will experience, the right balance of shows is a fine line. I recently had a friend give up music because he had trouble finding that balance and essentially got burnt out in the industry. You've got to be aware of what you are hoping to get out of each show. There are certain shows you will play purely for the money because that will enable you to play the shows that you want that may not pay as well. It's a balance between playing cover gigs and being known as an original artist.
8. What do you hope your up coming tour and the new single will do for you?
8. The motivation for doing the East Coast tour was for me to gain exposure as a solo artist and expand my fan base from local to national. This will come with time but a tour is the easiest way to get more of a national fan base. The new single was aimed to give people a taste of more of the direction that I'm heading in with my music; it is much more electronic and alternative than my previous releases.
9. What do you hope 2017 will have in store for you?
9. As a reasonably new artist to the industry, 2016 was laying the foundation for my career and gaining a better knowledge of the industry and becoming confident in the music that I wanted to produce. 2017 will be full of new opportunities; especially collaboration and new music. I'm hoping that 2017 will give people more of an idea of where I am heading and what music I am going to continue to produce.