Dubarray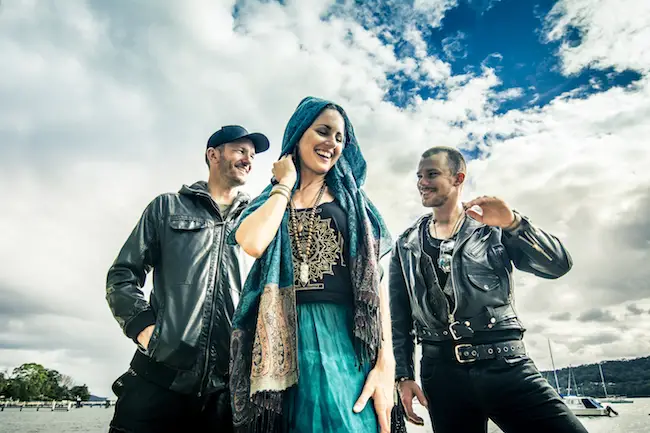 Dubarray have an album out called Inner Sanctum and this is what they had to say and go see them on tour
DUBARRAY
INNER SANCTUM | ALBUM TOUR DATES
May 31st – The Shared Yandina, Sunshine Coast, QLD
June 1st – Mandala Arts Cafe, Gold Coast, QLD
June 2nd – Sheok Shack, Fingal Heads, NSW
June 3rd – The Brunswick Hotel, Brunswick Heads, NSW
June 8th – 10th – Palm Creek Festival, Palm Creek, QLD
June 29th – Byron Bay Brewery, Byron Bay, QLD
June 30th – Full Moon Dance, Verridale, QLD
July 1st – The Bearded Lady, Brisbane, QLD
1. How did you get into music?
Hmmm. Music has always been a part of all our lives in someway or another. I guess music got into us at a young age is the best answer for that question.
2. How did the inspiration for the album come about?
The album's theme was inspired by our research into the innate healing mechanisms of the body & the power of food being thy medicine. There are some light and shade's throughout the whole album but the heavy stuff was also fuelled by personal experiences of our loved ones being challenged with health issues such as cancer, This also opened us up to the capitalist agenda behind the big pharma that is now our "health" industry. We named the album after the track 'Inner Sanctum' as we felt it summed up the albums journey and the timely importance of the message behind it. The track was also the oldest standing track on the album as we actually started writing it 4 years ago but it only grew wings recently.
3. How does a song start for you?
Sometimes a song will start with the lyrics & sometimes the song will start with a beat or a chord formation. We don't really have a set way to write, we just await the inspiration in whatever shape or form it comes in from.
4. Where do you get your inspiration from?
Life and everything going on in and around it. We are also super inspired by other artists and hearing new music from our friends.
5. Has your songwriting changed from when you were starting out?
Not really. With this act it has always come in from a lot of different angles. We try to keep it as organic as possible which sometimes is hard when your dealing with electronics but somehow we find a nice balance.
6. What has been the best piece of advice you have given about your music career?
Always remember its about the music. Concentrate on writing good songs that connect with the crowd you want to attract and don't worry too much about the rest as it will fall into place. Be ready to be versatile as well if you want to make a living out of it.
7. Do you have set theme for your music or does it go with the flow and changes?
We try to theme each album appropriately. This album was themed towards the innate healing ability where the last album 'Sound of Prana' was a soundscapes of the seven chakra & the album before that 'Visions Collide' was themed towards the collective conscious awakening.
8. Do like to write with out inspiration or distractions or do you need a bit of both?
We need to write without distraction but that's always tough so we try to put ourselves in the best possible place for that to happen.
9. How important is having a plan in place for your music?
Its important to have plans in place for the release of the music, the touring and exposure of the music. But the writing I feel must happen organically from inspiration. You can plan to go one direction but your creative will take you in another so you have to be ready to adapt.
10. How important is your brand Dubarray?
Well if it wasn't important we wouldn't really be playing music under the name so I guess it is pretty important!