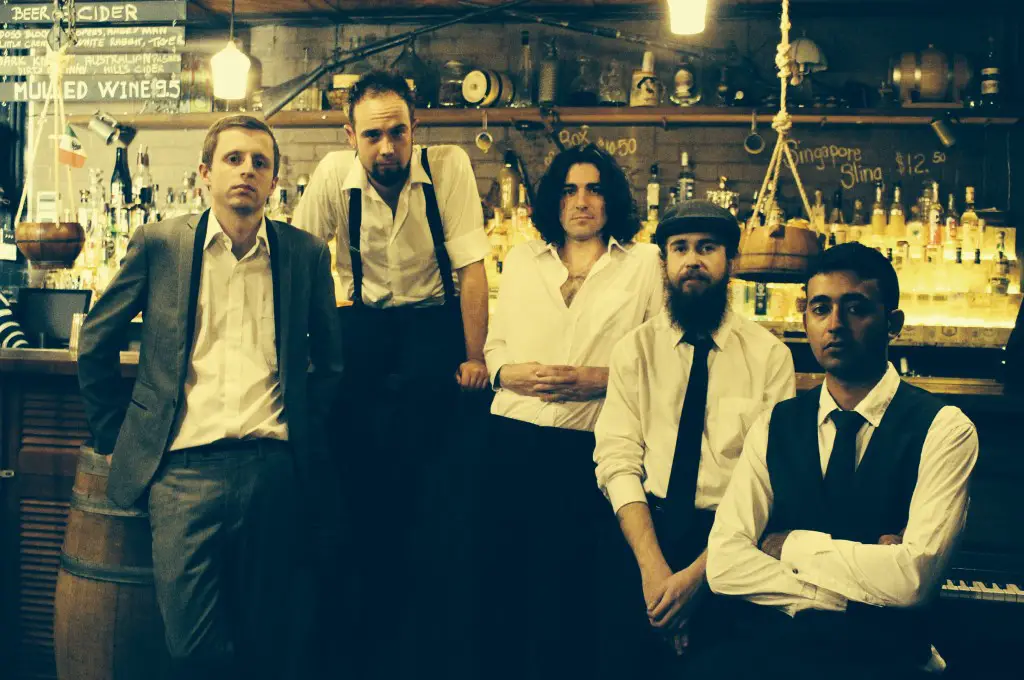 Draw are a cool band I've interviewed before, like what they are doing so a new interview was a must so read.
1. What was the inspiration behind the new song?
The inspiration came from smoking jay's and jamming with a mate in Glebe, followed by
endless listening to every live bootleg of What Will You Say by Jeff Buckley and reading
the phenomenal book The Denial of Death by Ernest Becker. 
2. What inspires you when writing music?
Mostly T.V, not free to air but HBO, Netflix, and AMC. The characters are what inspires me
and writing lyrics from what I resonate in their world. Also a lot of pessimistic philosophy by 
Ligotti, Camus, Nietzche – real slit your wrist dark stuff. Also boobs.
3. What buzz do you get from playing live?
Improvising – the band are really creative and listen for those moments when we can
go on a different journey within a song. Seeing all the faces and the guys on stage
just smiling away and laying it down.
4. Do you have any thing you do before you play live?
I do my warm ups and brainwash myself with positive affirmations like "I am a beautiful unique snowflake
and I am the warm centre of the universe", really helps me to let go the judgemental side of my thoughts.
Sort of like "what would Yeezus do?"
5. Is an album in the works?
We are really trying hone in our sound. We got a lot good reviews for our EP but we felt a lot of the feedback
seemed like we were hard to pin down. I don't think that is bad thing but we have always loved
bands who have a definitive sound on their first record, so we are finding that. We are always writing
but we are a young band and getting to the heart of what we believe is great about music.
6. What inspires you when writing music?
Usually Brad or myself will see something live or in soundtrack at the movies, hang out together 
and listen to it get ideas. I think it is the band though that inspires me the most. Each member has a 
different background 
to draw from and it comes through. It is exciting to see where they all take it, 
which is better 
than the original demo.
7. What can people expect from your show?
To see a tight rock band that will make them want to dance the "funky chicken".
8. If you could collaborate with any one who would it be?
Hmmm, probably Run The Jewels. They have such a dirty nasty breakbeat
it would definitely be something different, but bangin'. 
9. If you could have anybody in a video clip who would it be?
Daniel Day Lewis, not only would it be the most intensely acted film clip but
it would probably be nominated for an Oscar and they don't even do that.
10. What does the rest of 2015 have in store for you?
More writing, more gadgets, more rehearsals and another single to let you know
none of us have died of heroine overdoses just yet. It's all in the music.