Davey Lane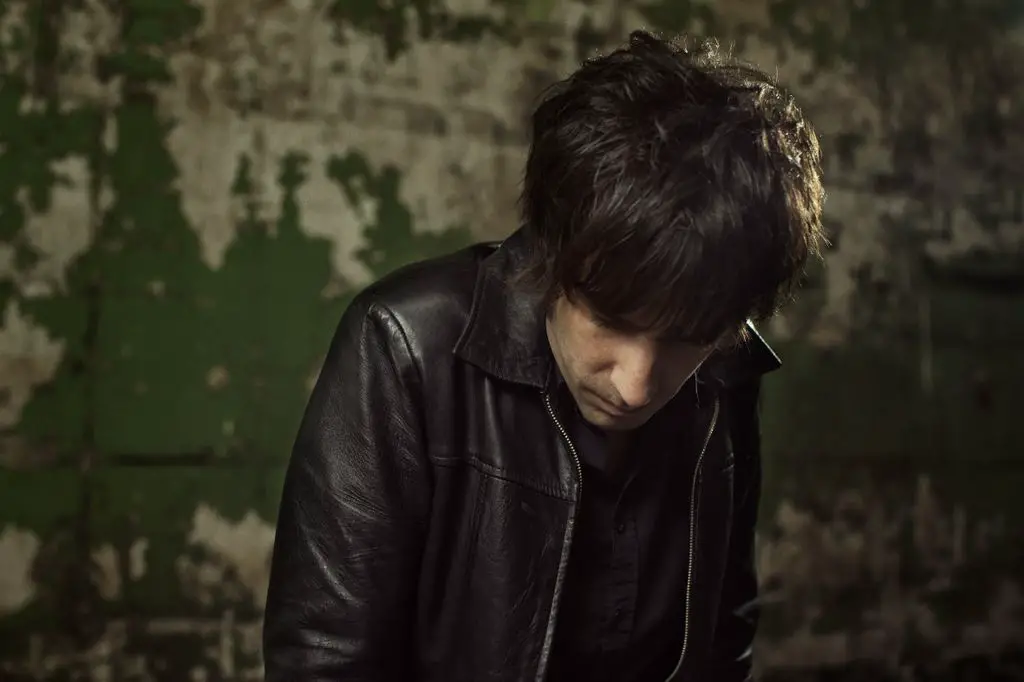 Davey Lane is an Australian rock legend, The guy can do no wrong. He just released his first single off his up coming solo album The Good Borne Of Bad Tymes. I wanted to know more from the great man about it all. So he kindly answered my questions. The guy rocks so read on.
http://www.facebook.com/daveylanemusic
1. What was the inspiration for the new song?
It's really a song of contradiction, the great push 'n pull and compromise. In any area of life I guess. I was feeling pretty maudlin about one thing or another and the whole thing poured out in half an hour. It shouldn't really be that easy! I recorded a demo straight away and that demo became the record.
2. What will the new album be about?
The title, The Good Borne Of Bad Tymes, sums it up for the most part, the songs are of a joyous or positive nature generally, mostly a result of the fucked things in life that befall everyone. Making something uplifting of trying circumstances I guess.
3. How was the recording process different to previous releases?
Well it's my first solo record, so the creative decisions fell on my shoulders. As much as I would have loved to work with a producer, I just couldn't afford it, so for better or worse it's self produced, and for the most part recorded on my lonesome at home. With help from some good mates of mine who played drums, keyboards and some bass.
4. How is going solo different to you from being in a band?
Freedom I guess, for better or for worse, no-one's there to tell you your ideas are too ridiculous.
5. Who have you enjoyed playing with recently?
Two folks real close to me spring to mind – been playing a lot of music with Tim Rogers lately, mostly outside of You Am I. He always pushes things that one step further as a musician, writer and performer, and never shies away from a challenge. Also he's my brother and I fuckin' love the guy. And Brett Wolfenden from a local group called Dirty York, he played all the drums on my new record. We played together years ago, in an old carnation of The Pictures. We didn't play music together for a good few years in between and it's a joy to be playing with him again.
6. What do you hope the new release will do for you?
The same things most folks hope for when they put records out – for folks to hear it and hopefully like it, and the opportunity to get in a van or catch a plane to go play it to people all over the joint. Oh, and to sell enough to be able to make the next one.
7. What would we find you listening to?
I been diggin on Nick Lowe pretty consistently over the last year or so. The guy's such a great songwriter, one of the all time greats. And Dr Feelgood, Wreckless Eric etc….I think a lot of that mid/late '70's will inform where my next record will head, no nonsense rock 'n roll with cheeky lyrics. Another all time favourite is Todd Rundgren, I don't love everything he's done, but the good stuff is genius. I keep going back to his stuff. Also I find it hard to go past Paul Westerberg, whether with the Mats or solo. And Comets On Fire, Graham Coxon, Pretty Things, Queen's first 3 records lately. Locally I love Sun God Replica's record, as well as Link's brother Ross McLennan's. King Gizzard, Courtney Barnett and Fraser Gorman are all young 'uns producing exemplary recorded works. The last record I listened to was The Rutles as I was doing the dishes this morning!
8. What has been your favorite gig recently?
Nick Lowe at the Forum last year, if you're a songwriter, you have to see this guy. Clever but not at all smart-arse-y, funny and effortlessly cool. Dude in his mid '60's dressed sharp, white quiff and horn-rimmed glasses. I decided then that I wanna be Nick Lowe when I grow up.
9. What has been the crazy on tour experience?
On tour with You Am I in the States is always pretty fucking crazy. Just coz I don't think we ever feel as much of a gang as we do there. We fall out of a van, load in, do the show (usually setting up in the corner of a bar), pack up, fill the van with liquor and drive through the night to the next show. It's always exciting.
10. What next for yourself?
Puttin this freakin record out and making the next one. Go on tour with Bob Evans to play folks my new tunes. Put a single out April/May and get the record out in June or so. Tour myself sometime soon after.
11.  What does 2013 mean for you?
Hopefully my most productive and creatively fulfilling one yet. My optimism remains undiminished at this point anyways!