Danielle Deckard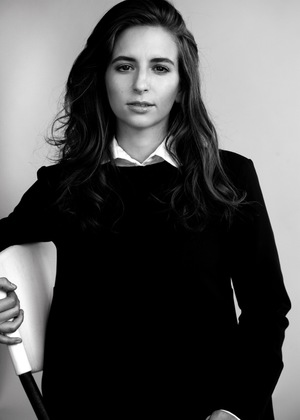 Photo Copyright Sarah Stedeford 2015
Danielle Deckard is an American singer songwriter living in Australia. She plays Indie Pop music and I was intrigue to find out more and this is what she had to say.
http://www.danielledeckard.com
1. What was the inspiration behind the ep?
I wrote the EP right after I had moved to Australia, which was the literally the other end of the world for me. At the same time, it was this huge transition period in my life. I was fresh out of college, in a new place, and questioning what I was doing with my life. I was really feeling the weight of every decision I had to make, and experiencing a new type of anxiety. The EP really explores different ideas of what the figurative end of the world would be for me. It's about fear and uncertainty.
2. What was the songwriting process for the ep like?
For about a year leading up to recording the EP I has a great routine where I would write for 1 hour every morning during the week. I wrote so many songs, most of which didn't end up as contenders. The ones that did end up on the EP felt like they belonged, and they were songs that forced me to push myself a bit.
3. Did you have the recording process for the ep prepared before going into the studio or was it a case of see what happens in the studio?
I like to be prepared and it saves a ton of money. A lot of people in the music industry have this tendency to spend absurd amounts of money on a recording. Labels send artists into recording studios just to write or overseas to record an entire album which is completely insane! To me, it seems really wasteful. Most of my EP was recorded in my apartment. We only went into the studio in Sydney for a few days to track drums, bass and piano together.
4. Was the recording process different to releases you have done in the past?
Massively. We really wanted to do something different with this EP. As an acoustic guitar/piano playing singer/songwriter it's easy to fall into a boring rhythm section recording. So we tried approaching everything differently, bringing in a mixture of electronic and acoustic elements. We bought Ableton and used that in the early stages of production. And if something didn't turn out the way we liked it, we would start all over again with a different arrangement. The most interesting thing is that we used remote session players on the record. Our guitar player recorded his parts from LA, and horns and strings were recorded by groups in the UK.
5. Are you happy how the ep has been received so far?
Completely, I've had some really genuine love from people for the EP which feels amazing. It's the first thing I released where I started getting people I've never met sending me messages and telling me about how a particular song really resonated with them.
6.What what was the inspiration behind the video clip?
It's a live performance style clip. The song is a really emotional ballad, and I just wanted the clip to really reflect that so there aren't too many frills. It was filmed Hibernian House, which is this gorgeous old converted warehouse.
7. What do you hope the ep will do for you?
It's really the start of something, a stepping stone to get my career going. I have other projects in the works, bigger and smaller, and the awareness created from this EP will hopefully bring even more awareness to the next project.
8. Are you happy how things have gone so far for you?
I tend to get a little bit ahead of myself and caught up in the next project or the next goal to really appreciate everything that's happened so far. But yeah, I am.
9. What does the rest of 2016 have in store for you?
The video for I Lied is the first of 3 that I'm releasing, which are all coming out 1 month apart. In June a deluxe version of the End Of The World EP will be coming out with acoustic versions of the songs, as well as a bonus track. Then in July I'll be going on tour and playing Sydney, Wollongong, Canberra and Melbourne. And then in October I have a brand new single coming out that I am crazy excited for!
10. Why move to Australia from the usa?
My partner is from Adelaide and he was in my band when I was studying at Berklee in Boston. While I was there, I was flip-flopping between the big 3 music cities: New York, LA, and Nashville. None of them were really speaking to me. And really, you can live anywhere and make music, especially now. I had never been to Australia, so it was kind of this impulsive quick decision to move over here!
On another note, I get this question a lot. And the tone of voice usually implies "What the hell is wrong with you!? You could live in New York! Why would you want to live here!?" It's so strange, because Sydney's a pretty great city. Everyone back home always talks about me living in Sydney as if it's this paradise they might never get to see. Grass is always greener, I guess.