Clara Helms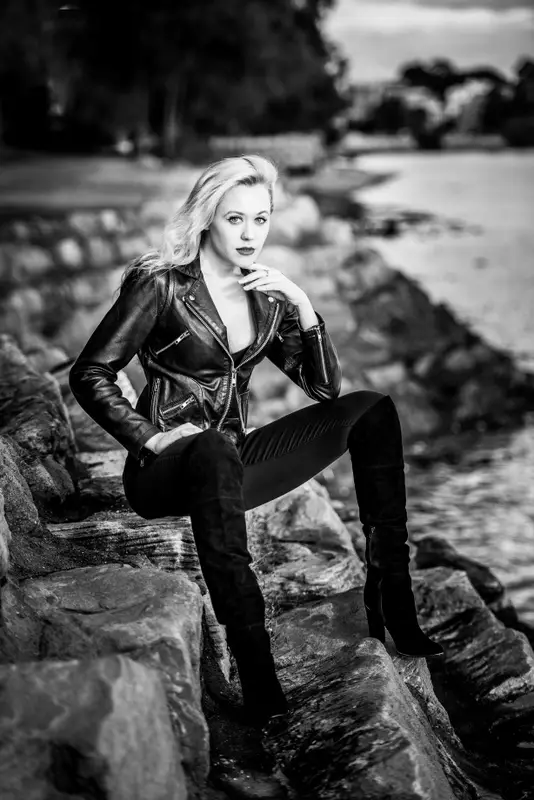 Photo by Edge
Clara Helms is a singer, actor from Australia. She has been gaining support for music and is making a name for herself and keeping herself incredibly busy this is what she had to say.
1. What inspired you get into singing?
I have always been passionate about 'The Arts' since starting dance from the age of three (Ballet, Jazz, Tap, Ballroom, Character, Contemporary and Argentine Tango). I then added Acting and eventually SINGING fell into my life and I fell in love with it.
2. What has been the highlight so far?
My most recent highlight is definitely my recent trip to LA to record a Single with David Foster's Team, organized by my Producer, Thomas Spencer. I was so fortunate to work with some phenomenally talented, incredibly talented and good people and it was a wholesome and inspiring trip. Other highlights would be singing in Singapore at the Marina Bay Sands for David Beckham and Opening for Il Divo and representing my country for major Sporting events by singing the National Anthem.
3. How do you warm up before doing a performance?
I do many different things but stretching and Ginger are certainly part of my favourites.
4. How is acting different to singing to you?
Acting and Singing marry beautifully together. Between the two I get to explore and share such an array of emotions, characters and stories with my audiences whether it is Live or on Screen. Both are very rewarding.
5. What has been the highlight in that for you?
All my projects are very ecclectic and diverse. I always go in with an open, positive mid and find I come out of all with rewards.
6. How important is social media and the internet is to your career?
HUGELY important. It is the age of Online.
7. What do you hope the rest of 2017 and 2018 will have in store for you?
I am new to living in beautiful Sydney and right now I am loving networking here but I am incredibly excited about my imminent release of my SINGLE (To Be Announced very soon) and can't wait to return to LA early in the new year and record MORE amazing work and continue doing what I love and passionate about in the Singing and Acting sphere.
8. Who do you think has been your biggest support and help?
Definitely without a doubt my loving parents, they are unwaveringly positive and supportive. My Sponsors, especially Carolyn Hartz, Rod Slater and Alex Stavrakoulis (more at www.clarahelms.com/Sponsors) have be a tremendously significant part of helping me achieve my dreams and goals with their financial contributions and friendship and my new team in LA lead by my Producer Thomas Spencer who heard me, believed in me and brought the 'Dream Team' together for me, and my dear friend and mentor, Graham Russell of Air Supply.