Best Of List 2014
Every year I do a best of list and every year I decided if I quit or keep going, I still keep going the same with my compilation CD's. To everyone who got behind my new CD thanks very much, Michelle, Tori, Melissa and everybody else who has a copy and told me they liked it, appreciate the kind words. If you have not got your yet, you can still get it and it's free, no hidden catches. To all the publicists, record labels, managers and bands themselves thanks for the interviews and the opportunities. The Parx-e Show will be happening next year. So thanks for the support and I will see you next year.
Albums
I loove Rival Sons and their new album Great Western Valkyrie is no exception, it's just a killer blues rock and roll album. It rocks.
Amanda Rogers double disc album Wild has been nothing short of amazing, she is a fantastic artist, always has been and why she is one of my favorite singer songwriters period.
Stacy Clark new album Symmetry rocks why its catchy, well written and blends electronica and folk nicely I reckon.
Devin Townsend, the man a genius, so he had two releases out this year. Both excellent, both highlighting what Devin does best, writing and creating excellent music.
Chelsea Wilson is a major babe, major talent, soul singer songwriter with a voice and songs to match and with a killer debut album I Hope You'll Be Very Unhappy Without Me out this year where she looks stunning on the cover, she is going places.
Love The Clarks new album Feather & Bones rocks. Fantastic songs, great songwriting its a winner in my book.
Cannot Go Past Joe Bonamassa for a winner new album Different Shade of Blue, guitar playing is on fire as is the production and songwriting. Just genius. Robben Ford & The Robert Cray Band new albums are also excellent and deserve a listen.
I love The New Pornographers new album does highlight what they do best, Great songs that will keep you listening again and again.
Katie Cole & Christie Lamb have both released excellent debut albums this year, solid production, great songwriting and good vocals. If you are into good music, give them ago.
Meiko new album Dear You, rocks and has gone in a different direction, still amazing musician. I love it.
Sophie Serafino delivers two awesome albums. That are so amazing, so well written and produced and Sophie violin playing is on fire.
Sean Rowe new album Madman is nothing short of excellent, he is one of my favorite male singer songwriters and this delivers, the opening track Madman is sublime.
Lisa Salvo long awaited debut album did not disappoint, she delivered some amazing songs, and her voice just shines.
Destiny Love debut album Home In The Light is an inspiring, beautiful album. It is a winner in my book and Destiny voice shines throughout the album.
Shannon Hurley new album is also excellent, some killer songs too but I might be biased on this one, she is on my new CD.
Caitlin Harnett new album is a winner as is Julia Henning
EP's
Client Liaison debut EP is my EP of the year. Their EP launch was killer.
Skyler Day debut EP Between I And The You, is something really special.
You should check out Miss ELM new EP it's really good. She is a great singer and songwriter.
Emily Kinney new EP Expired Love was something special too.
De̊ǰa still going strong with their new EP this year and it is a cracker.
Scarlet Klimek debut EP Don't Talk Dirty is a pop star in the making.
Live Shows
Beth Hart show at the corner hotel was an amazing gig. So was the Client Liaison album launch. Chelsea Wilson album launch was killer, she rocked it. De̊ǰa EP launch was sick too.
Movies & TV
Movies I dug this year, The Raid 2, Gone Girl, Fat Pizza Vs Housos, Expendables 3 and Nightcrawler. Electric Boogaloo – The Canon documentary is also a must see.
TV Shows I loved this year was 24, NCIS LA & New Orleans, Castle, Hawaii 5-0 and The Blacklist
Alexa Borden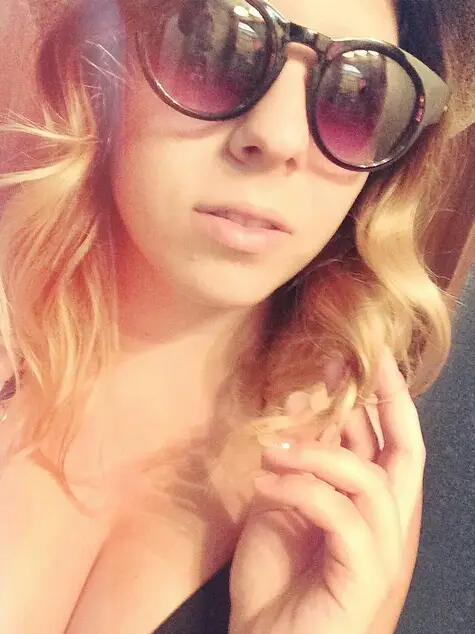 7
Alexa Borden is my talent of the year basically she is all the things I think somebody who is going to be a star qualifies for, she is extremely talented as she wrote, produced and recorded her last album, she is beautiful just look at her and of course she has the songs, the drive and the passion to make it. I think also she will be my person to watch out for next year. I just believe in what she is doing. She will be on my next disc.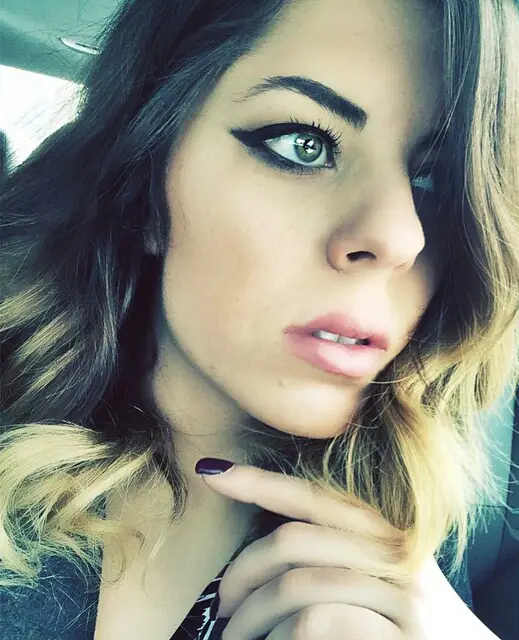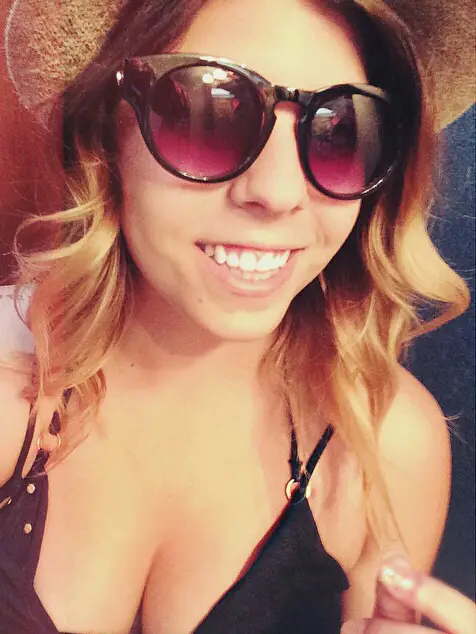 Tori Tate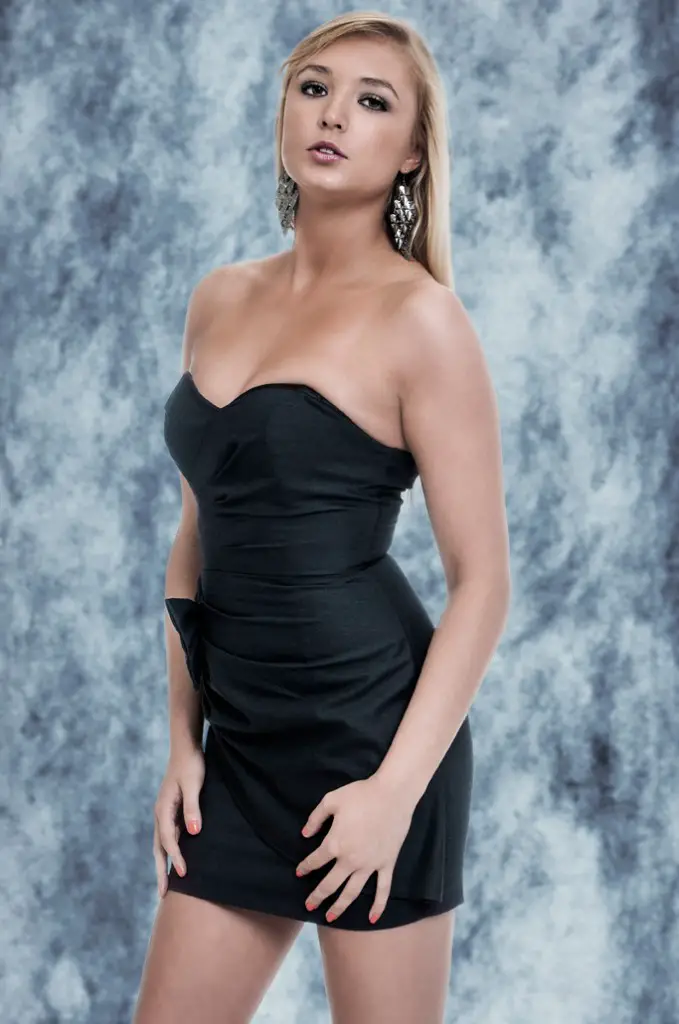 Photo by Jeffrey Haas
Tori Tate has a degree in broadcasting journalism, she is incredibly switched on, smart and beautiful. She has talented to go far in what she wants to do and I believe 2015 will be her year.
Who work I have been digging this year
If you have been on my list in previous years and not this year, I still love your work and will always keep supporting it, so do not worry.
Steph Hannah is going to be a star in the music scene mark my words.
So will Heather Longstaffe, De̊ǰa, Avaberée, Amanda McCarthy, Jasmine Nelson, Girl Pilot, Courtney Jaye, Samantha Schultz, Tarra Layne and everybody else on my new compilation CD Parx-e Volume 4. http://parx-e.com/parx-e-volume-4/
I still think Michelle Page is going to be star but I am a friend and will always keep supporting what she does. She will always get publicity and support from me. I think she is awesome.
The same goes for Tori Tate, I think she is going to go far in Broadcast Journalism.
Melissa Johnston has got the talent also to go far in acting.
Heather Longstaffe, Karen Waldrup & Amanda McCarthy are gonna be big names in country music mark my words.
Ella Cannon is another name in acting that got the talent and the look to go far.
Chelsea Wilson is a star in music to me. Her debut album is excellent.
Bean is a name in pop music to know. She is something special.
De̊ǰa are doing well and are a name to watch out for.
Client Liaison still my favorite Aussie act this year and have a huge future ahead of them.
The Solicitors, Voodoocain, Sans are all excellent Melbourne bands worth checking out and have done some excellent stuff this year.
Hopkins are a band to watch out for. They are doing some cool stuff worth going out to see them live when they play next.
Editha Brycha is an actor still going strong and I love what she does.
Scarlet Klimek is going to be a pop star in the making, voice, looks and talent should ensure that. Debut EP enforces that.
Hilary Kennedy is still doing well at what she does and will keep doing it.
Kelsey Lewis is another rising singer going places she has got the talent.
Kaitlin Thomas & Denise J. Reed two names to watch out for.
Olivia May still keeps doing amazing stuff
All About Lizzie
All About Lizzie is an exciting new and fun television series I had read about. Thanks to the Internet I got ask the creator/director John Hopson about it all. If you get a chance when it becomes available. seriously go check it out. I've seen the Pilot and loved it. So read on.
http://www.allaboutlizzie.com/
1.) What was the inspiration behind the series?
It was a combination of things,  It started when I was watching Will and Grace with my ex-girlfriend (roommate) now lesbian. I said, "Wow this is like us only in reverse" My ex replied, " It is, you should write a script about this".  Many men are fascinated by the lesbian world and would like a bit more insight and understanding into this universe. My sister is also lesbian and I used to hang out with her and peers often.  My determination to get the show out grew when many people including my college professors told me the show was too controversial  and would never air.  I became very determine to prove them wrong.
2.). How did the cast and crew come on board for the series?
Many of the cast members auditioned for their roles.  How the roles of  Lizzie and Jordan became cast was interesting.  We had been auditioning for three weeks for the role of Lizzie and after three weeks of brutal casting we had given up on finding our Lizzie.  Allison entered the room she was very late and begged for an opportunity to audition.  Too be honest I was very tired and a bit frustrated how late she showed up.  I remembered how it was for me as an actor so  we gave her an opportunity and she seize the moment.   She was a bit young, but delivered.  As for the role of Jordan Corey landed the role by filling in for the main actor who could not make it to a reading.  Corey had done such a phenomenal job that we had no choice, but to give the role to Corey, who has done an amazing job.
3. How long did it take to write each episode? 
About three weeks per episode.  It depends on how well the writing teams gels.  Sometimes an episode can get cranked out in a week and half.
4. How did the internet play a part in what you are doing?  
A huge part. Had it not been for the internet I would have never had met you. We used many sources of social media from YouTube to Twitter to get the word out about our show and through that we connected with ROKU who plans streaming the first season of All About Lizzie.
5. Do you think streaming/VOD has changed the face of Television and movies itself?
Absolutely!  Many audiences have out grown predictable network television and reality TV has leveled out a bit.  Cable TV for many Americans is just too expensive.  Most of the cast on All About Lizzie are streaming over cable TV.  Which is very logical given that you can stream 10.00 a month versus 100.00 a month for cable television. Netflix out grossed HBO last year and will probably will gross higher numbers this year.  It would seem that streaming is the next evolution in film and television.
6. Is it harder to get shows up and running these days?
With so many cable channels popping up and the emergence of streaming getting shows up are easier.  Ten years ago I would say two-thirds of the TV shows we see today would not have gotten on the small screens.  Having said that, the competition is much harder these days. There are a lot of talented people that are now getting opportunities to show-case their talent.  The viewers have also become a lot smarter as well.
7. What do you hope people will get out of the series?
Tolerance for alternative lifestyles, but also I hope my will have fun watching the show.  We are hoping to change the way television is view by audiences. We want to redefine expectations for film.
8. What were challenges faced when getting the show together?
The biggest one was financing.  Two of my investors pulled out right before the filming.  I had to sell my car and several family heirlooms I also had to cash out my 401k program to make up for the lost financing.  Working with a limited crew do to lack of financing.  There are people I will be indebted to for the rest of my career, that really step up to the plate.  Another would be confidence. This being the first major project I worked on I found myself hoping that the talent and crew would believe in me and see me for my lack of experience.
9. What are you working on next?
I have several projects that I am working on each one quite different from the All About Lizzie experience.  One being a documentary on veterans.
Best Of 2013
This is my best of list for 2013 as you can see a lot on here, so if you wanna know more, comment and ask I'll get back to you.
Albums, eps are in no particular order. Any images used here are copyright the respected holders.
Jillette Johnson – Water In A Whale – What can I say but Jillette album is a fantastic debut album for an artist who writes all her own songs that are so beautiful to the ears.  She is an amazing american aritst you've just gotta listen to.  A lot of her songs are around the piano and I love that and she does it so well.  Cameron is a good example of that.
Jonas & The Masssive Attraction – Live Out Loud – This Canadian rock band has delivered to me a first rate modern rock out this year.  Solid songwriting and musicianship, vocals and mixes up the heavy and the soft songs in a nice way.
Alpha Rev – Bloom – When I came across their single Sing Loud, I knew this was going to be something special.  Amazing vocals, incredible songwriting and musicianship that delivers.  They have been described as heartland rockers and once you hear what they do you will be hooked.
Courtney Jaye – Love And Forgiviness – Courtney Jaye new album is an awesome release.  The songs are very much influenced from the 70's and has that 70's rock sound going.  She is a fantastic singer songwriter and this is a first rate album, solid songs and songwriting.
Sons Of Rico – In Rico Glaciers – Sons Of Rico new album is a great indie pop release, the songs are well written, sung and performed.  It just gets you from the word go.
The Vaudeville Smash – Dancing For The Girl – The debut album for The Vaudeville Smash is such a good release 70's funk mixed with some 80's sounds to release a catchy well written and performed release that will get you dancing and in a good mood
Alexa Borden – Flares – real discovery here, she contacted me, loved what I heard and got sent the album, and mind was blown, fantastic indie pop music.
Joshua James – From The Top of Willamette Mountain – I love Joshua James, he is an incredible songwriter, he is indie folk and his songs are incredible, this album is no exception.
http://www.youtube.com/watch?v=MO0Ktrg4Qvo
These releases below are also amazing but I only could select ten but are also very much worth you listening and putting some cash behind
Samantha Fish – Black Wind Howling – Solid blues album that deserves to be cranked loud.
Kelsey Lewis – Beautiful View – This is a solid pop release for a singer songwriter who got the talent to go very far.
Massive – Full Throttle – Good old fashioned rock'n'roll done right by Melbourne band Massive.  Get it and crank it loud.
While you have done with that, King Of The North – Sound The Underground – just a solid rock'n'roll album by this talented Melbourne two piece.
Then get The Deep End – Cop This, another awesome Melbourne band doing rock'n'roll right.
Parachute – Overnight – I love this album, it's just a solid easy listening catchy pop/rock album
Imagine Dragons – Radioactive – The biggest band of the year put this album that got everyone talking.
Buchanan – Human Spring – incredible music from this Melbourne artist. Worth your time.
Catherine Traicos & The Starry Night – The Earth, the Sea, the Moon, the Sky – Its Catherine new album and it's worth your time listening to.
EP's
De̊ǰa  – Make Light Ep – fantastic release for a Melbourne electronica duo who are going so far.
The Solicitors – Made To Measure – catchy power pop ep from this great melbourne band.
Emily Kinney – Expired Love – fantastic singer songwriter from America who released this solid EP.  Worth checking out.
Big Shout out To Popboomerang Records and everyone on my new compilation CD when it comes out.  Thanks for being on my disc and thanks Popboomerang for putting out such amazing music. Plus all the rad people who send stuff my way, thanks very much it means a lot for a guy who runs this on his own.
Here are some bands you need to check out from Melbourne, they are all doing good things and need to be seen now.
Massive
King Of The North
The Deep End
Empra
Voodoocain
The Solicitors
If you have not checked out Kate Boy or Courtney Bartnett, you need to do so now.
Favorite solo artists
Samantha Schultz – rising singer songwriter with a bright future ahead of her.
Heather Longstaffe – talented country pop artist doing all the right things.
Jasmine Nelson – What a singer songwriter this aussie artist is.  She is something special.
Courtney Jaye – What a talent she is and why her album is on my best of list.
Hanna Grace – this talented singer songwriter from New Zealand is extremely talented as she is gorgeous.
Steph Hannah – I adore what Steph does as an artist, she is an incredible singer songwriter.  She has so much talented and is worthy of your time to discover she is going to go far.
Kate Martin – Incredible Melbourne singer songwriter who doing some good stuff
Iluka – A rising Sydney singer songwriter who doing amazing stuff that you need to check her out.
Samara – Fantastic Melbourne singer songwriter with an incredible voice and a EP to match that.
Bec Laughton – This girl got the voice and talent to go very far.
Amanda McCarthy – A rising country singer songwriter from America.
Georgia Potter – This talented Brisbane singer songwriter is gonna be a star to me, she got the look and talent to go very far.
My Artists Of The Year
Client Liasion – What a talented Melbourne duo these guys are, creating awesome 80's inspired music.  When I first heard End Of The Earth I knew they were something special and when they released Feeling it sealed the deal.  You need to check these guys out now.
De̊ǰa – This talented Melbourne DUO delivered the eletronica goods with their EP and their incredible live show.  These cats are going extremely far.  Worth checking them out, you will be hooked.
Actor Of The Year
Michelle Page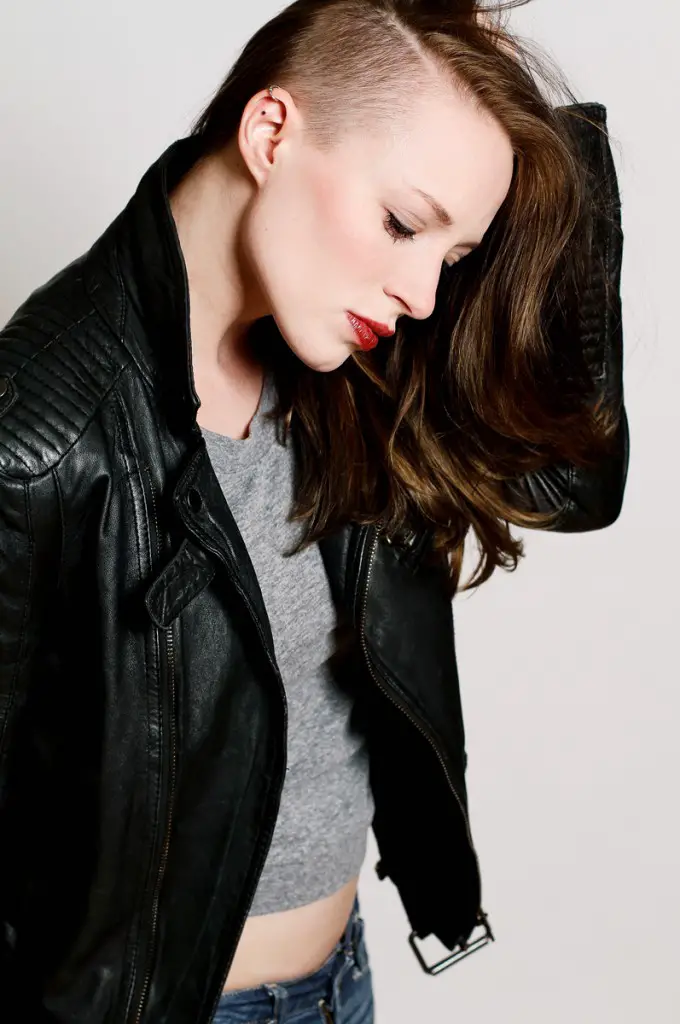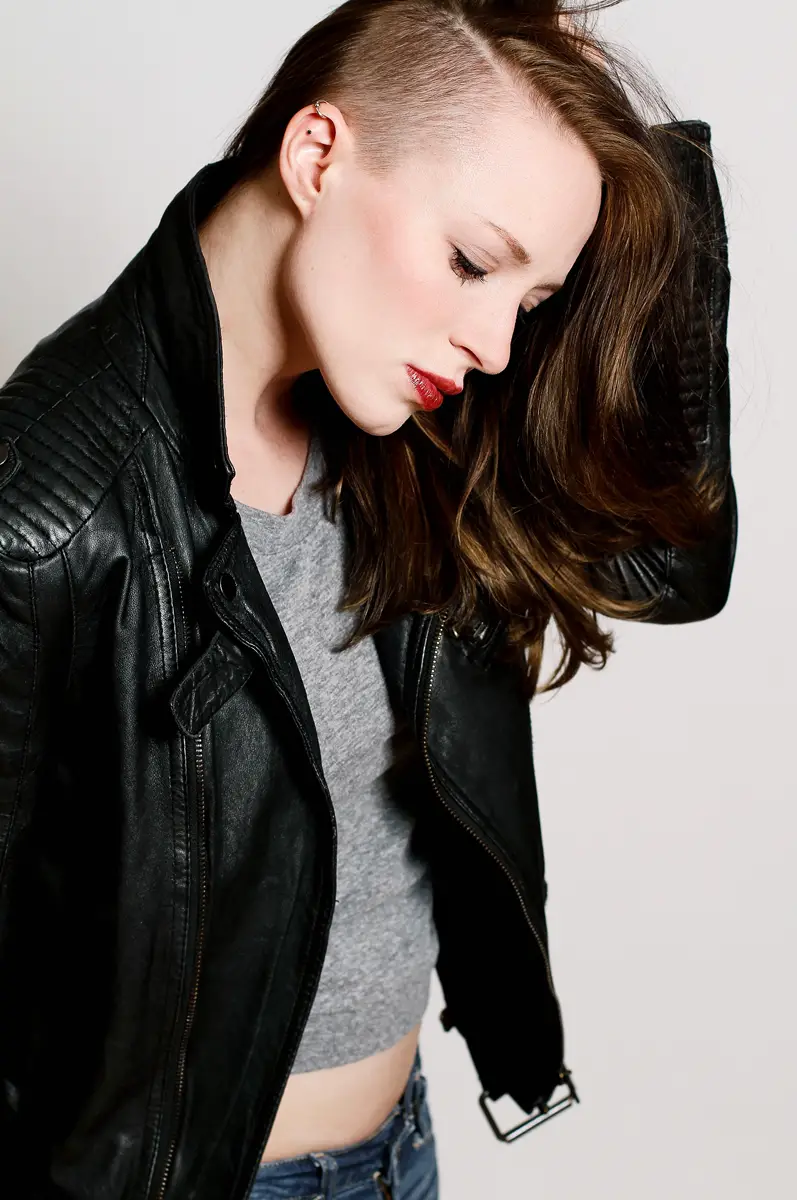 Photo by Casey Nelson
What can I say about her that I have not already said on this website but this talented lady is a star to me, with an amazing performance as Young Myrtle on American Horror Story.  This talented beautiful lady to me is the next big thing in Hollywood and she should be.
Beauty Of The Year
Tori Tate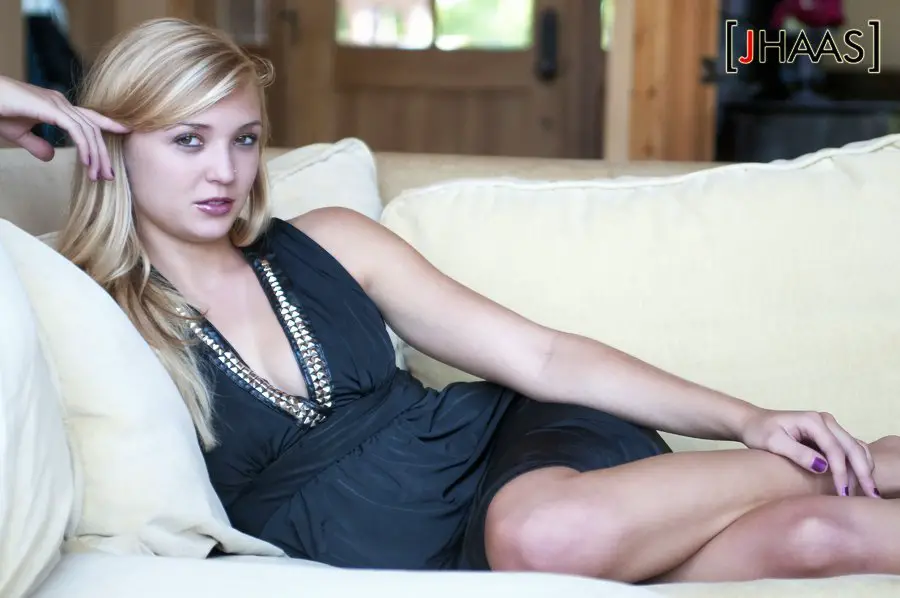 Photo by Jeffrey Haas
This gorgeous girl is a broadcasting journalism student, she is incredibly switched on, smart and beautiful.  She has talented to go far in what she wants to do and that I have chosen her.
Runner Up
Melissa Johnston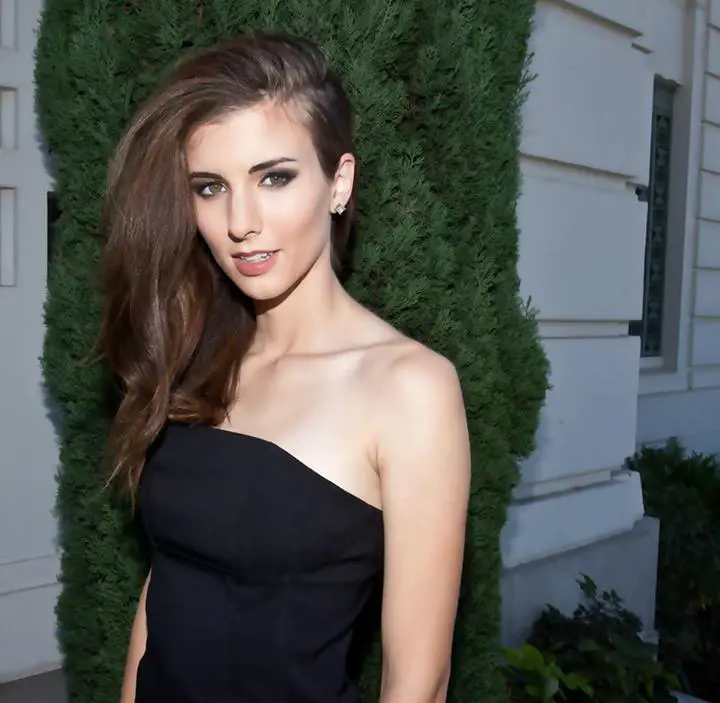 Photo by Andrew Arnold
This talented American actress is extremely gorgeous, she lights up the screen with her flawless natural beauty.  She is also switched on is a name to watch out for.
My Person To Watch Out For In 2014
Michelle Page
I give it to her every year because I believe in what she does as an actor.  She is kind, caring and just an inspiring person all round.  With her amazing performance as Young Myrtle in American Horror Story, it's easy to see why she gets the roles she does because of her incredible acting talented.  She will also be on the cover of my limited edition magazine.  She is a star to me.
Runner Up
Melissa Johnston
An actor to watch out for whom is hard working as well as being an all round nice person.  Watch out for her.
People to watch out for.
Silver Cities – awesome rock/pop band from Sydney with some catchy tunes your ears need to hear.
Girl Pilot – an amazing singer songwriter Sahara Smith with her new project. Will be worth checking out.
Avaberée– talented Brisbane group who has some amazing songs that deserve your ears
Heather Longstaffe – Talented country pop artist doing good things in America.  She is a star and is going to be huge.
Destiny White – talented singer songwriter with some pretty inspiring that are a joy to the ears.
De̊ǰa – This talented duo is going places and will the talk of the town real soon.
Jessika Alaura – this lady is working her way to making a name for herself.  She is an actor and a model.
Kate Boy – I've known Kate Akhurst for years because of this site and her new band Kate Boy have taken the world by storm with their incredible music.  They are doing everything right.
Katie Cole – Talented singer songwriter from Aussie who made the move to America a few years back and has not looked back since.
Kaitlin Thomas – American actor/model doing good and will be name to watch out for me
Denise Christine – American actor/model working hard to make a name for herself.
Jen Nikolaisen – Hard working American Actor doing everything right.
Olivia May – Actor/musician doing good things.
Elise Jackson – Incredibly talented actor doing good things.
Ella Cannon – Talented Aussie actor who is going so far
Gemma Kaye – An Aussie actor doing things right.
Favorite TV Shows
The Blacklist
NCIS LA
Hawaii 5-0
Castle
Favorite Movies
Mystery Road
Tori Tate
Photos  by Jeffrey Haas
Tori Tate is our beauty of the week, I know I have given it to her a few times but this striking beauty, is beautiful as she is extremely smart and switched on. She is a broadcasting journalism student with an extremely bright future ahead of her. I have interviewed her  a few times now and plan to keep doing so as I know she is going places and will have a bright future ahead of her.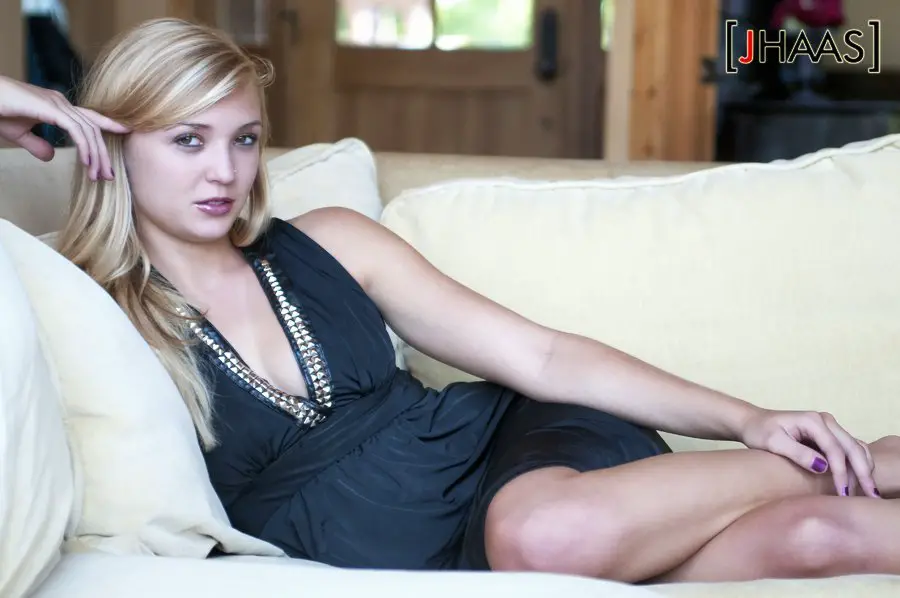 Hilary Kennedy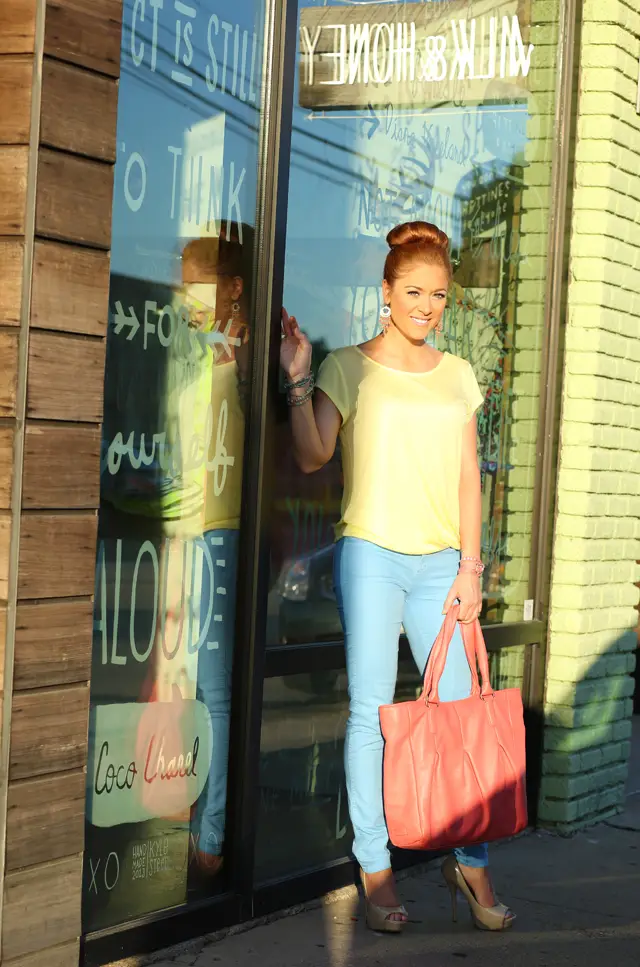 Photos copyright respected holders.
Hilary Kennedy is my beauty of the week as she is an extremely talented tv host,actor and blogger. Plus the fact she is extremely beautiful and she has an Emmy to her name. This talented beauty lady is going places. You can find out more about her here http://hilarykennedy.com/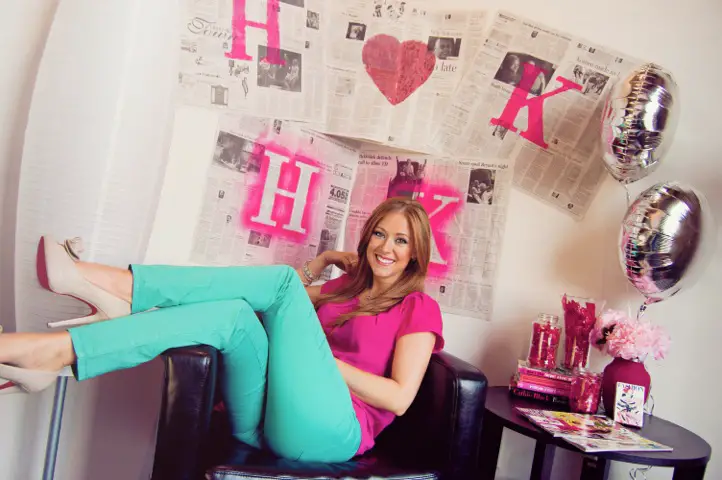 Tori Tate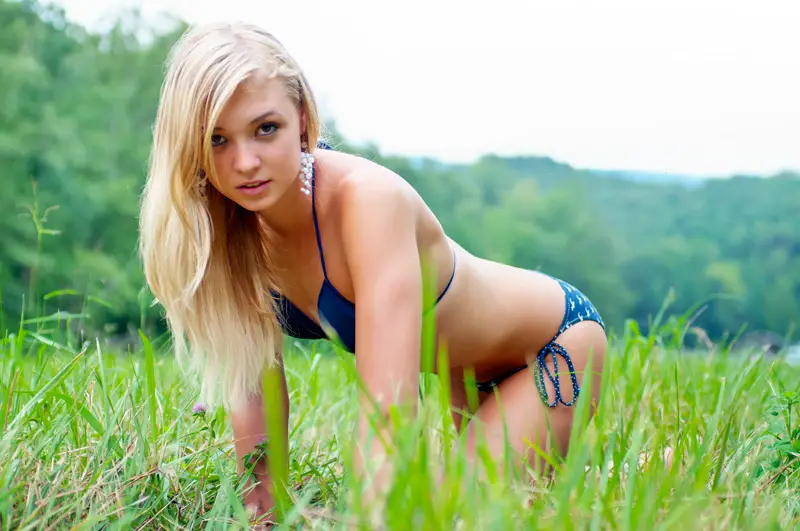 Photography by Jeffrey Haas – Haas Design
I've decided to have another Beauty Of The Week as missed last week and decided to have the gorgeous Tori Tate again because, she is smart, switched on and extremely beautiful. She is a broadcasting journalism student with an extremely bright future ahead of her. This talented lady is going places and I for one will keep supporting her at all she does.