Hilary Kennedy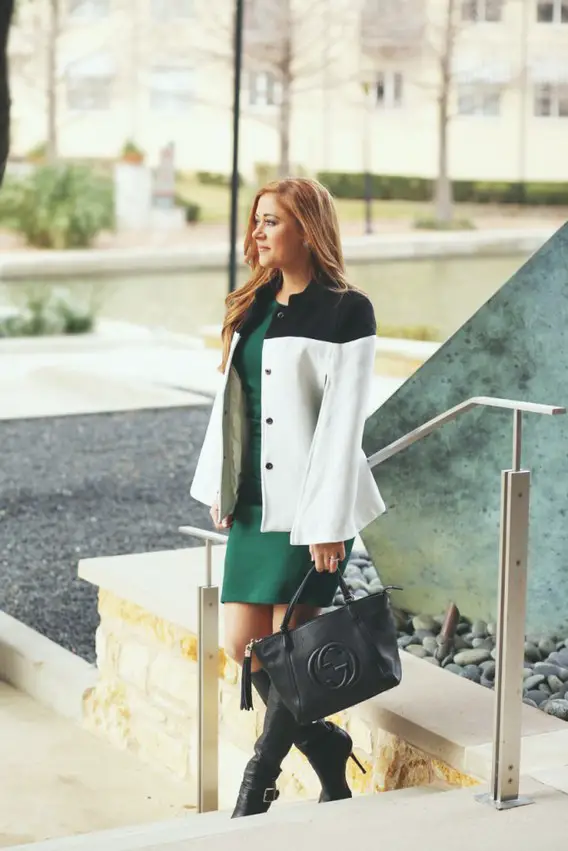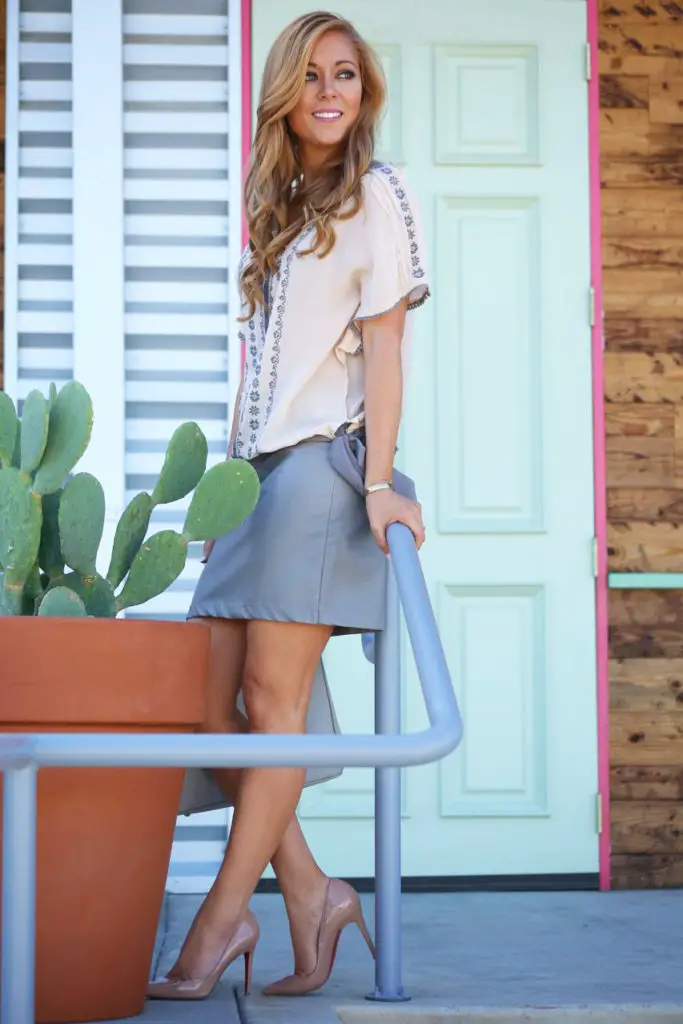 Photos by S Jackson
What can I say but Hilary Kennedy rocks, I'm honored I get to be friends with her. Every time we hang out it's way awesome. So I interviewed her for my video series and this time I did not forget to put the microphone on. She was lovely and amazing as always. So I am making this gorgeous woman my beauty of the week again on my site. This talented lady is so awesome in what she does, that giving her support I always will do on this site.
Hilary Kennedy
Photos by S Jackson
I adore Hilary Kennedy, me and her have since become friends. She incredibly switched on bright lady who has a career is broadcast hosting. She has also acted in a bunch of films. She is such a total sweetheart that I had to make my friend beauty of the week again. She is incredibly beautiful and yes I will be seeing her again when I am over in January.
All right every year I do a best of list and this year is no exception. Still cannot believe the site is 15 years old but it is. So let's get down to business. A big thank-you again to everyone who contributed to the video.
Talent/Beauty Of The Year and Person To Watch Out For In 2017
Michelle Ellen Jones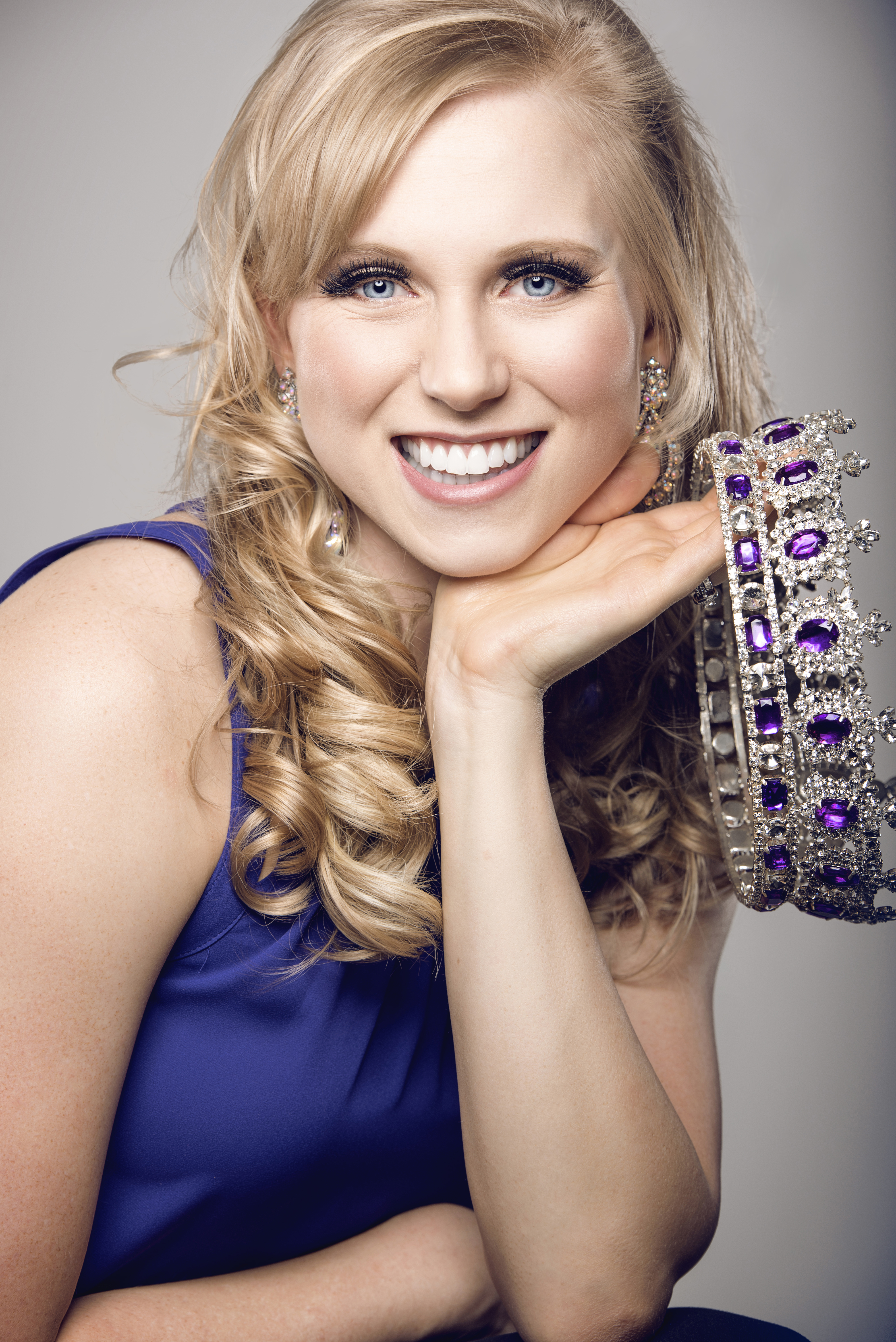 Photo by Daniel Horande
So when I came across Michelle, I was like who is this person. I need to know more. So I contacted her and the rest is history. She is an incredibly beautiful down to earth, caring person. She is a fantastic actor and puts 110% in all that she does. I can see all the amazing stuff she is doing will land her good roles and everybody will wanna work with her. I will always give her love and support on my site here. Not only that she does ballroom dancing, is a pageant coach and teaches yoga. She is a winner by me.
Favorite interview I've done on the site so far celebrating 15 years of the site
Michelle Page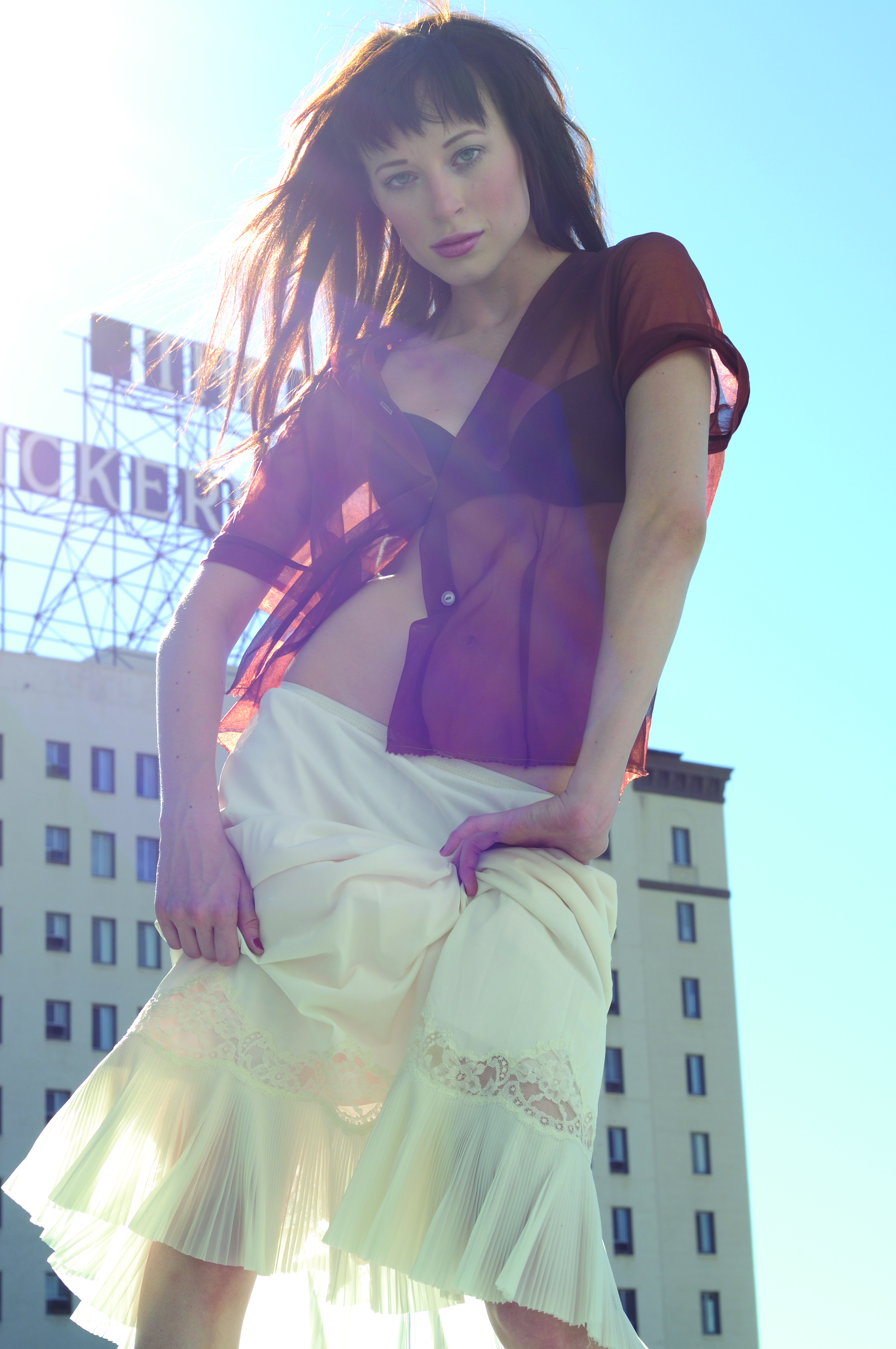 Photo by Patric Massou/Patrick Massou.
My support for Michelle is never ending, if you watched the video I said she was my favorite person I interviewed. I think she is an acting power house. She is one of the kindest hard-working people I know and always gives 110% in all that she does. I'm still honored. I get to be her friend. She is such a beautiful person inside and out.
Rya Meyers
Rya is an actor watch out for, a fantastic actor and has always been a pleasure to interview. She is extremely beautiful and a total sweetheart.
Youngblood
Coming across them was like wow, Easy Nothing one of the best songs to come out in ages. This Canadian act is gonna set the world by storm. Feel Alright is a solid debut EP.
Olivia May
With new music on the way, this gorgeous talented musician and actor has 2017 in the bag, She is a star.
Client Liaison
The year of Client Liaison and their fantastic debut album Diplomatic Immunity, This is an album that is made for summer and basically all year round. Just puts you in a good mood.
Vaudeville Smash
The Gift by Vaudeville Smash is one of my favourite albums of the year. Their launch at The Gasometer was so good. If you like a real band, who does really good music to dance to then these guys are it. They let me use a tune for The Parx-e Story.
King Of The North
King Of The North are just awesome there are no two words about it. Get Out Of Your World is just plain rocking. Get it and crank it loud.
Lexi Strate
Lexi Strate is a fantastic Canadian talent and loved what I heard and had to interview her. Diamond Eyes is such a catchy pop tune that worthy of your ears. Her EP Waves is a must have for pop fans.
Destiny Love
Destiny Love would have to be one of my all time favourite people interviewed on this site. She is an incredibly talented lady who can sing, act, she teaches Yoga and is all-round inspiring lady. She is an extremely beautiful woman inside and out and the future is bright for this amazing lady.
Georgia Mae
Georgia Mae is a singer songwriter with the songs and buzz to back it up. This Aussie talent is going to take the world by storm. She kindly let me use her tunes for The Parx-e Story and my Sydney video coming out hopefully next week.
Rival Sons
Seeing these guys play at Cherry Bar with one of my best mates was a dream come true. They are one of the best rock and roll bands going around today. Their new album Hollow Bounds only adds to that.
Christie Lamb
With a new song out and a new album out on the way. This talented country musician is going from strength to strength,
Chelsea Lankes
Chelsea Lankes new EP. Chelsea Lankes just confirms that she is a pop star in the making. She can sing and has the songs to back it up. Every song on it is so good.
Ella Cannon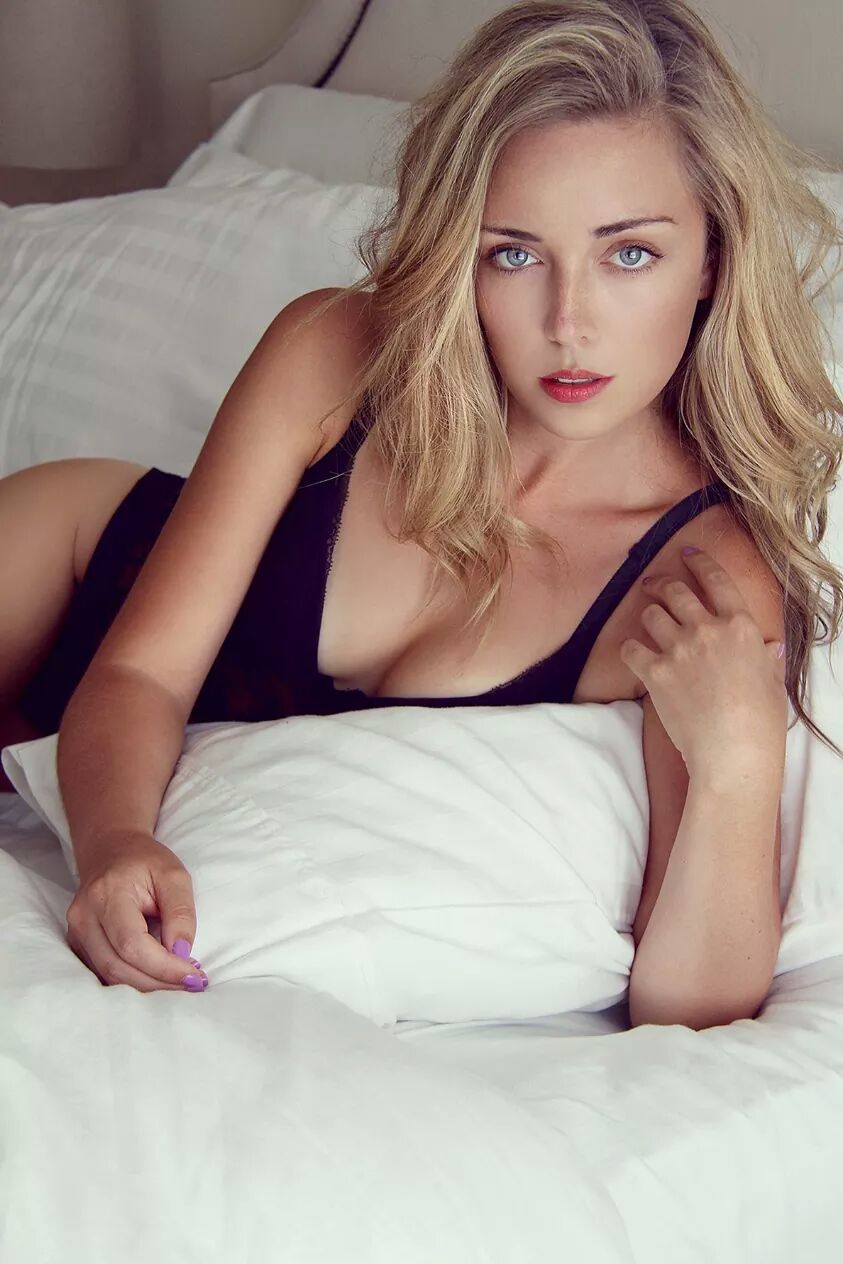 Photo by Johnny Diaz Creatives
Ella is kicking butt as an actor in USA and I am really happy for her. I know how good she is as an actor. She still such a stunning beautiful woman with the most perfect figure, She is somebody who works her butt off to make it all happen and it's paying off. She is doing stuff on an exciting TV series and I will always be behind her.
Lauren Jenkins
I first came across Lauren in the movie Deadline and didn't know she was a singer songwriter and yes she first rate in both, Her EP The Nashville Sessions shows off how talented she is. Plus how amazing her voice is and how her song writing shines, She to me is the complete package and soon everybody will wanna work with her.
Melissa Johnston
Melissa is still an amazing actor and I know she keeps doing amazing work. Her new venture Cuddle Bear Pet Care is doing well. I am very happy for her.
The Stratford 4
One of all time favourite albums is Love & Distortion by The Stratford 4 and they are back and they finally released their long awaited 3rd album Keep Your Crazy Head On Straight and it's a winner by me
Kult Kyss
These cats I have known for a while now and two of the nicest people in the scene. They are gonna be huge mark my words.
Chelsey Crisp
Ok when I interview people, I interview them because I believe in what they are doing and will always continue to support them on their rise up. I had no way of knowing how far the gorgeous Chelsey Crisp would get with an outstanding role on the comedy series Fresh Off The Boat. Chelsey Crisp is doing amazing stuff and it's great to see.
Elektrik People
Elektrik People with their amazing EP Stargazer, I Was hooked when I heard Stay Late, their electro sound is something else. So good.
Passerine
I dig Passerine and all they have done this year. I love what these cats do and I will continue to support them.
Robert Parker
This talented Swedish artist I came across on YouTube and totally dig his retro sound. His album Crystal City is a retro album just made for driving and cruising around like you're in the 80's. Got to interview him for Parx-e when he came down to Melbourne for SquareSound..
Heather Longstaffe
Heather is still kicking goals and still doing amazing stuff. Will always support her. She is one of the nicest people I have ever meet. She is a fine songwriter and no doubt will have everybody wanting work with her real soon.
Yeo
Ganbaru by Yeo is an excellent album and another winner in his amazing catalogue of tunes. This talented Aussie does no wrong by me.
Moreton
Moreton is a new band and boy are they good. Their debut EP Specimen is incredible and I am a huge fan of it. This Aussie band can do no wrong by me. I can't wait to hear more.
Danielle Deckard
When I got asked to interview her, I was like sure. When I saw her play wow, she has the songs.
Shannon Hurley
Shannon is still going strong and still doing amazing music.
Katie Cole
Now based in Nashville I am still getting behind this talented Aussie singer songwriter.
One Less Reason
One Less Reason have released an awesome rock album this year with The Memories Uninvited. The opening track Break Me, Seriously wow what a way to open an album.
Kelsey Lewis
Kelsey is another amazing singer songwriter from America who I have had the pleasure of meeting and have interviewed on the site. She has released a new tune this year and she got the talent to go far.
HPKNS
Great Melbourne two piece, love what these guys do. Cool unique sound.
Jo Kathleen Marie
The Next Step by Jo is an excellent tune for this Melbourne singer songwriter. She got a bright future ahead of her.
Laces
One of my all time favorite singer songwriter and love all the amazing music she has released this year.
Earl
Dream come true to interview Earl again. Even better when she kindly filmed something for my video.
Amy Schafnitz
Amy is an actor who career I have been supporting for a while and will continue to support this incredibly beautiful talented actor.
DMA's
DMA's are an exciting Aussie band who keep putting out amazing music and Hill's End is one of the most exciting debut album in ages.
Hen
Hen is such a talented artist who works I will continue to keep supporting. She such a beautiful person inside and out. She such a incredible songwriter with a catalogue of fine songs
Demi Louise
If there is anyone, who is gonna be one of Australia biggest musicians, Demi Louise is it. She is such a talented hardworking musician who has the determination and drive to see it all thru.
Katey Laurel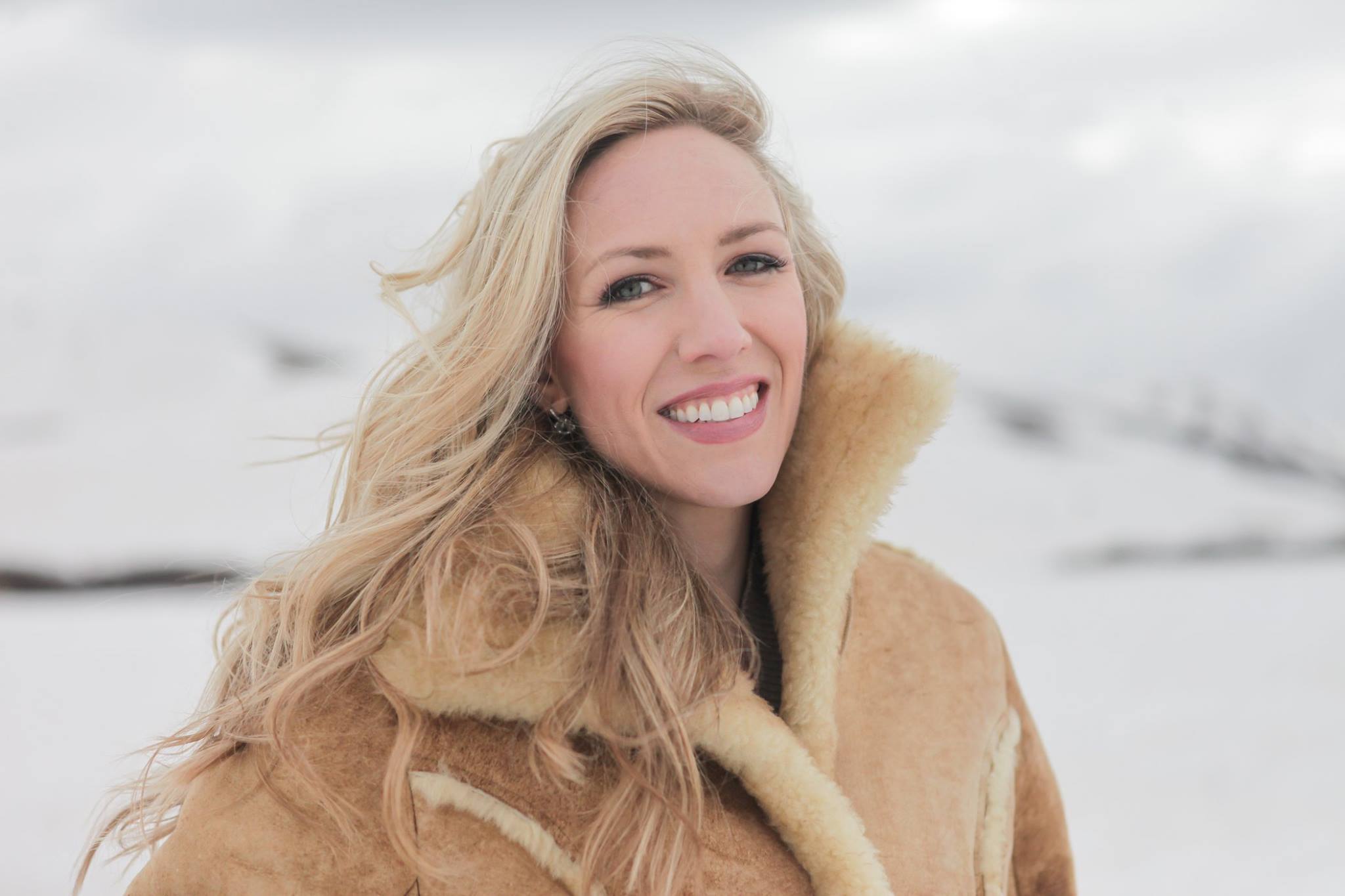 Photos by Art Heffron
With a Christmas album titled This Is Christmas being released. This stunning singer songwriter is going from strength to strength and I will be supporting her always.
Alicia Sky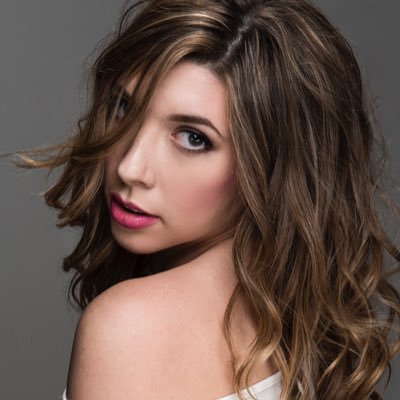 Photo by Dovvi
Alicia Sky is the complete package. She is a fantastic singer. She is incredibly beautiful and has an amazing figure. With her debut album out next year, this singer is on her way to a successful music career.
Francesca De Valence
With her debut album Own Self coming out last year. This singer songwriter has shown she has the songs and talent to go far. The album itself is well produced and is worth your time.
Tori Tate
I will always have time for Tori and will continue to support.
Kate Boy
I've known Kate like 10 years now and finally seeing them play earlier in the year was a dream come true. They are one of the most exciting acts on the planet right now and a destined to be a household name.
Smoking Martha
This rock'n'roll band from Aussie tick all the boxes for me.
Massive
Now based in Europe see this Aussie rock'n'roll band going from strength to strength,
Hilary Kennedy
I adore Hilary and I'm blessed to know her. She is fantastic and what she does and enjoys seeing her blog posts on her.
Rachel Layne
This talented Canadian artist ticks all the boxes for me. She is a hard working artist and I can see her having a long successful career.
Albums Of The Year
Client Liaison – Diplomatic Immunity
Vaudeville Smash – The Gift
Rival Sons – Hollow Bounds
Yeo – Ganbaru
Robert Parker – Crystal City
One Less Reason – The Memories Uninvited
King Of The North – Get Out Of Your World
DMA's – Hills End
EP's Of The Year
Elektrik People – Stargazer
Moreton – Specimen
Chelsea Lankes – Chelsea Lankes
Lexi Strate – Waves
Youngblood – Feel Alright
Lauren Jenkins – The Nashville Sessions
Movies
I really only saw three this year and they were all excellent.
Downunder
Hunt for The Wilderpeople
The Beatles: Eight Days a Week
TV Shows
NCIS: New Orleans
NCIS: Los Angeles
Hawaii 5-0
Man Up
https://www.youtube.com/watch?v=JUdJP8gjaFo
https://www.youtube.com/watch?v=oP4e3R6QXvQ#
800 Words
Gigs
Rival Sons @ Cherry Bar
Kate Boy @ The Forum
Client Liaison Twice @ The Forum
King Of The North @ The Tote
Vaudeville Smash @ Gasometer
Yeo @ Howler & The Corner Hotel
Any gig I went to @ Joyluck Studios
HPKNS @ The Workers Club
Youngblood @ Australian Music Week
Hilary Kennedy
Photos By S Jackson
Hilary Kennedy is some body I've know for quite some time now and she is one of the nicest people you will ever meet. She is a broadcast TV host. She is also a blogger and runs her own website.  She is a incredibly kind and considered person. She is  switched on and to me she is a pleasure to interview. I love what she does and this is why she is my beauty of the week again.
Tori Tate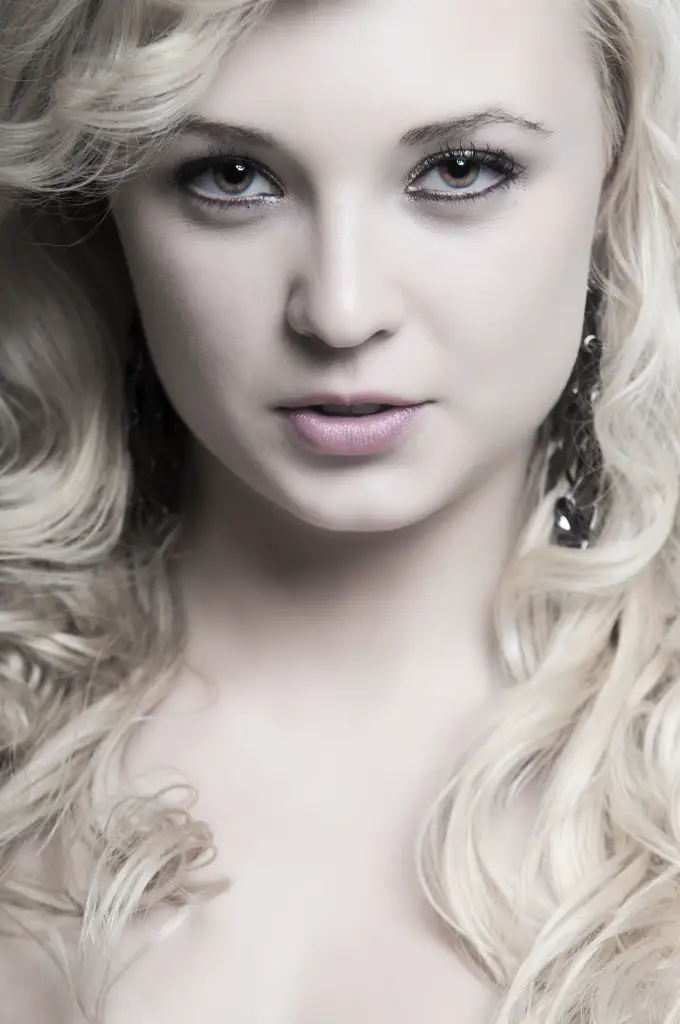 I've known Tori now since 2011 and think she is an awesome person and is a huge support of my site and various projects because I've been supporting her in all that she does. I believe she is going to go far in what she does in Broadcast Journalism and the job she is doing now. I also think she is incredibly gorgeous, just take a look she is stunning, a total sweetheart, incredibly smart,switched on and all round genuine nice person.
So she will always get Publicity from me on this site and The Parx-e Show. I know she is going places. So she is my beauty of the week on the site again. She is a star.
All Photos by Jeffrey Haas
John Hopson
John Hopson is the creator and all around guru for the series All About Lizzie. What I have seen of the show I totally dig and I wanna see more. I had interviewed him a while back. Had to interview him again for the site. This what he had to say about it all in the world of getting TV shows up and running.
1. Do you think the internet and services like Netflix and Roku have helped people like yourself get shows made and seen?
Absolutely! Keep in mind that there was a time there were only four networks ABC, NBC, CBS, and FOX. Those particular networks are very exclusive they only work with a set group of proven writers and agents and if you are not a part of that exclusive club you have a better chance of hitting the lottery than getting a show on one of those networks. Outlets like Netflixs and Roku have open many doors for filmmakers that need an outlet for production. Also note that producing a show on a Netfixs or Roku can be far cheaper than producing a show on the for major networks.
2. Do you think their is just too much being made and it makes it harder to stand out?
No. Please keep in mind that this is the generation of instant gratification. You can stream most series which gives you the freedom to watch shows on a schedule that's convenient for you. Example a person can watch all thirteen episodes of the walking dead in a single weekend. My wife and I streamed the series Six Feet Under in like three days, so I speak from first hand experience.
3. Is it the case that the networks want safe material or is it a case of them wanting something truly original?
I think networks want both safe material and something truly original. I was watching Gotham and I saw things on that show that I never envisioned seeing on a regular network show as far the violence and sexually of some of the scenes. The networks still have a obligation to follow a moral code. I honestly believe that this censorship handicaps the networks and also cheats their audience.
4. What did you learn from making All About Lizzie?
LOL! What didn't I learn? Good quality filmmaking is one of the hardest things that can be done. I was a medical student prior to being a filmmaker and let me tell you making a film can be far more difficult. When you decide to make films you have taken on the form of the creator. You are imitating life. The closer you get to that imitation the better the film. I have learned you need a very committed team, good financing, and actors that honestly believe in your vision.
5. What have you taken away from that, that you have used in what you are working on now?
I try to search for individuals that are truly into their crafts and are not only seeking a paycheck. If you pick a person to be your director of photography, sound man, or to edit it is usually better have a person that loves that aspect of their job. What I am saying you really wouldn't want a person that's an editor that is doing this only because it pays the bills. The best editors in the business love what they do and that's where their focus lies.
I also mention that finding a good team is key to success, but you also need to understand that you are the general of this group and you must be knowledgeable, confident, and respectful to those around you. The team you select feeds off your energy. The more prepared you are the better those around you will function.
6. How important is getting the right distribution deal to ensure the show is seen and marketed well?
It's important, but not as critical as one may think. The most important thing I believe is to get your product out there. There is this thing called proof of concept. Future distributors and investors need to see that you can complete a project and landing distribution can show that you have the ability to complete a project and see it through to the end. If your project is good and has some sort of platform to be seen they will find you.
7. Is having a sales agent and getting overseas sales important before more episode are made?
As of now there is enough money to carry a project only in America, but I do believe the future of television and streaming will depend on strong foreign markets.
Now having said that there are many films that have not done so well in the American market, but were saved by the foreign markets. An excellent example being Terminator Genesis. The movie totally bombed in America, but had a strong showing in the overseas market. The showing was so strong that I believe we have not seen the last of the Terminator movies.
8. When getting financing for the show and getting a producer on board, how important to you is getting the final cut?
I think it's important if you are famous director with experience that understands that balance between your artistic integrity and what it takes for the film to make a profit . If you are a beginner I think you should defer to the people that understand how the industry works and what the audiences are looking for. It comes down to metrics and the producers have information that the creator often does have or quite understand. The bottom line will always be dollars. What usually turns out to be huge profits in Hollywood are what the other people behind the scenes understand about cutting that a filmmaker does not. A filmmaker wants to make a film that he or she feels his honest to the vision. A true producer wants to make a profit. I think a smart producer would want the input of the creator and director when editing the final cut.
10. What do you hope will happen for both projects you have been working on for will happen in 2016?
Ideally, I would hope that and HBO or any major cable network would want to work with me in developing these projects further. But back to the real world, a realistic goal would be hoping I could get these projects streamed through a HULU, or Netflix.
OK so if you have followed this site and The Parx-e Show I like what Ella Cannon does as an actor and have done a number of interviews with her and will keep doing more in the future, we are friends now because of it. So any time she got something to plug I am gonna do it.
She involved in this "Footballer Wants a Wife" is a spoof reality show that follows three professional sportsman on their journey to love. From the footage I've seen from their FB page it looks like it's gonna be a real hoot. I for one can't wait to see what the show has in store. It's got a great bunch of actors involved in it. I'm going to the screening it's gonna be a blast.You will be able to watch it on the web which is sweet.
But head to the FB page for more info https://www.facebook.com/footballerwantsawife/
Tori Tate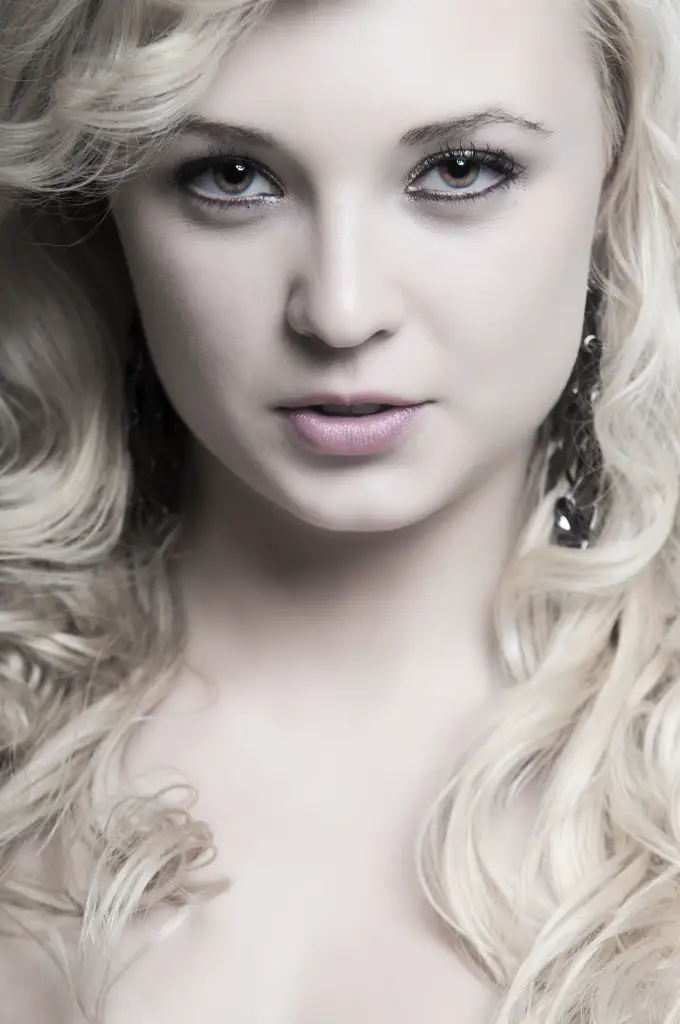 I've known Tori now since 2011 and think she is an awesome person and is a huge support of my site and various projects because I've been supporting her in all that she does.  I believe she is going to go far in what she does in Broadcast Journalism and the job she is doing now. I also think she is incredibly gorgeous, just take a look she is stunning, a total sweetheart, incredibly smart,switched on and all round genuine nice person.
So she will always get Publicity from me on this site and The Parx-e Show.  I know she is going places.  So she is my beauty of the week on the site and why I had put her on my list of favourite people I have interviewed, always love interviewing her. She is a star.
All Photos by Jeffrey Haas
Best Of List 2014
Every year I do a best of list and every year I decided if I quit or keep going, I still keep going the same with my compilation CD's. To everyone who got behind my new CD thanks very much, Michelle, Tori, Melissa and everybody else who has a copy and told me they liked it, appreciate the kind words. If you have not got your yet, you can still get it and it's free, no hidden catches. To all the publicists, record labels, managers and bands themselves thanks for the interviews and the opportunities. The Parx-e Show will be happening next year. So thanks for the support and I will see you next year.
Albums
I loove Rival Sons and their new album Great Western Valkyrie is no exception, it's just a killer blues rock and roll album. It rocks.
Amanda Rogers double disc album Wild has been nothing short of amazing, she is a fantastic artist, always has been and why she is one of my favorite singer songwriters period.
Stacy Clark new album Symmetry rocks why its catchy, well written and blends electronica and folk nicely I reckon.
Devin Townsend, the man a genius, so he had two releases out this year. Both excellent, both highlighting what Devin does best, writing and creating excellent music.
Chelsea Wilson is a major babe, major talent, soul singer songwriter with a voice and songs to match and with a killer debut album I Hope You'll Be Very Unhappy Without Me out this year where she looks stunning on the cover, she is going places.
Love The Clarks new album Feather & Bones rocks. Fantastic songs, great songwriting its a winner in my book.
Cannot Go Past Joe Bonamassa for a winner new album Different Shade of Blue, guitar playing is on fire as is the production and songwriting. Just genius. Robben Ford & The Robert Cray Band new albums are also excellent and deserve a listen.
I love The New Pornographers new album does highlight what they do best, Great songs that will keep you listening again and again.
Katie Cole & Christie Lamb have both released excellent debut albums this year, solid production, great songwriting and good vocals. If you are into good music, give them ago.
Meiko new album Dear You, rocks and has gone in a different direction, still amazing musician. I love it.
Sophie Serafino delivers two awesome albums. That are so amazing, so well written and produced and Sophie violin playing is on fire.
Sean Rowe new album Madman is nothing short of excellent, he is one of my favorite male singer songwriters and this delivers, the opening track Madman is sublime.
Lisa Salvo long awaited debut album did not disappoint, she delivered some amazing songs, and her voice just shines.
Destiny Love debut album Home In The Light is an inspiring, beautiful album. It is a winner in my book and Destiny voice shines throughout the album.
Shannon Hurley new album is also excellent, some killer songs too but I might be biased on this one, she is on my new CD.
Caitlin Harnett new album is a winner as is Julia Henning
EP's
Client Liaison debut EP is my EP of the year. Their EP launch was killer.
Skyler Day debut EP Between I And The You, is something really special.
You should check out Miss ELM new EP it's really good. She is a great singer and songwriter.
Emily Kinney new EP Expired Love was something special too.
De̊ǰa still going strong with their new EP this year and it is a cracker.
Scarlet Klimek debut EP Don't Talk Dirty is a pop star in the making.
Live Shows
Beth Hart show at the corner hotel was an amazing gig. So was the Client Liaison album launch. Chelsea Wilson album launch was killer, she rocked it. De̊ǰa EP launch was sick too.
Movies & TV
Movies I dug this year, The Raid 2, Gone Girl, Fat Pizza Vs Housos, Expendables 3 and Nightcrawler. Electric Boogaloo – The Canon documentary is also a must see.
TV Shows I loved this year was 24, NCIS LA & New Orleans, Castle, Hawaii 5-0 and The Blacklist
Alexa Borden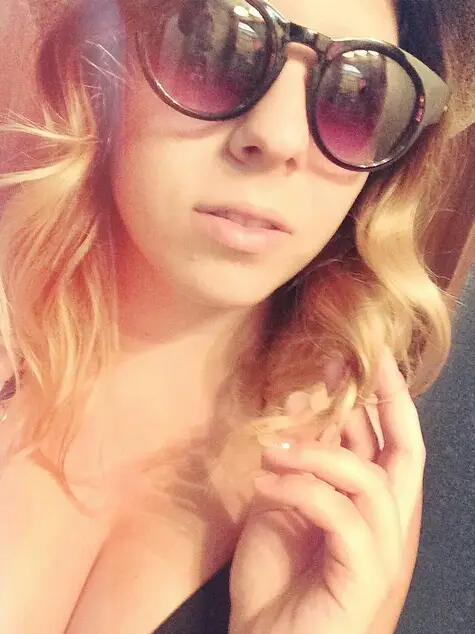 7
Alexa Borden is my talent of the year basically she is all the things I think somebody who is going to be a star qualifies for, she is extremely talented as she wrote, produced and recorded her last album, she is beautiful just look at her and of course she has the songs, the drive and the passion to make it. I think also she will be my person to watch out for next year. I just believe in what she is doing. She will be on my next disc.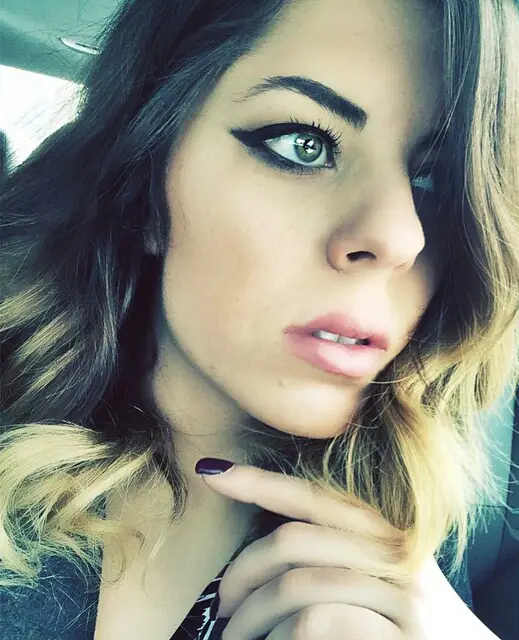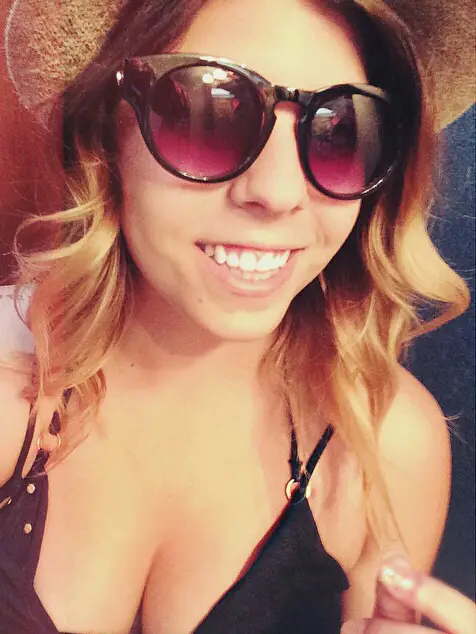 Tori Tate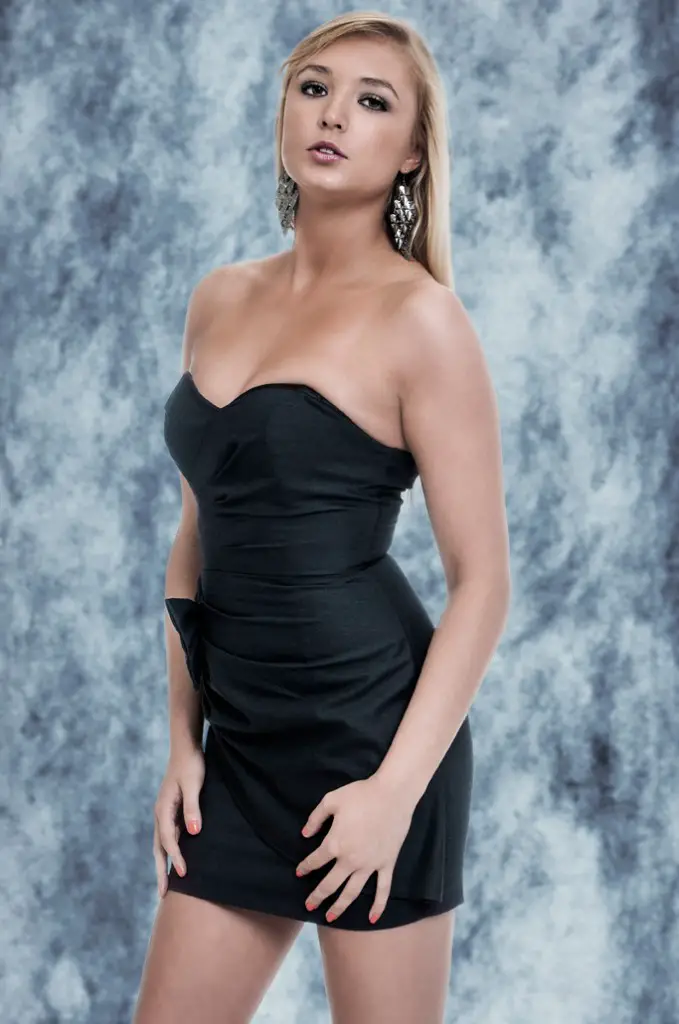 Photo by Jeffrey Haas
Tori Tate has a degree in broadcasting journalism, she is incredibly switched on, smart and beautiful. She has talented to go far in what she wants to do and I believe 2015 will be her year.
Who work I have been digging this year
If you have been on my list in previous years and not this year, I still love your work and will always keep supporting it, so do not worry.
Steph Hannah is going to be a star in the music scene mark my words.
So will Heather Longstaffe, De̊ǰa, Avaberée, Amanda McCarthy, Jasmine Nelson, Girl Pilot, Courtney Jaye, Samantha Schultz, Tarra Layne and everybody else on my new compilation CD Parx-e Volume 4. http://parx-e.com/parx-e-volume-4/
I still think Michelle Page is going to be star but I am a friend and will always keep supporting what she does. She will always get publicity and support from me. I think she is awesome.
The same goes for Tori Tate, I think she is going to go far in Broadcast Journalism.
Melissa Johnston has got the talent also to go far in acting.
Heather Longstaffe, Karen Waldrup & Amanda McCarthy are gonna be big names in country music mark my words.
Ella Cannon is another name in acting that got the talent and the look to go far.
Chelsea Wilson is a star in music to me. Her debut album is excellent.
Bean is a name in pop music to know. She is something special.
De̊ǰa are doing well and are a name to watch out for.
Client Liaison still my favorite Aussie act this year and have a huge future ahead of them.
The Solicitors, Voodoocain, Sans are all excellent Melbourne bands worth checking out and have done some excellent stuff this year.
Hopkins are a band to watch out for. They are doing some cool stuff worth going out to see them live when they play next.
Editha Brycha is an actor still going strong and I love what she does.
Scarlet Klimek is going to be a pop star in the making, voice, looks and talent should ensure that. Debut EP enforces that.
Hilary Kennedy is still doing well at what she does and will keep doing it.
Kelsey Lewis is another rising singer going places she has got the talent.
Kaitlin Thomas & Denise J. Reed two names to watch out for.
Olivia May still keeps doing amazing stuff