I've been supporting and following Earl career for a very long time and this is her new tune which is excellent. Beautifully written, sung and performed. Its a nice honest laid back moving tune. I can't wait for more. Get it from Google Play and usual places. Nice work Earl
| MOTIONER |
SYDNEY BASED INDIE ELECTRO OUTFIT RELEASE NEW SINGLE 'FUNERAL' + ANNOUNCE DEBUT ALBUM TOUR DATES
Electronic Indie artist MOTIONER has just unveiled his latest single 'Funeral', which is taken from his debut album 'Black Wave' (set for release Friday 8th July 2016.)
MOTIONER will be embarking on a run of East Coast tour dates to celebrate the release of his debut album.
MOTIONER creates beautifully intricate soundscapes that hook you in and take you on an aural journey.
Hailing from Sydney, MOTIONER has spent the last couple of years honing his craft in local venues. He debuted with single 'Desire Dies', which received positive reviews from media and fans alike, whilst scoring airplay on over 100 radio stations throughout Australia.
MOTIONER has since released single 'Future Drunk', which received positive reviews from AMNplify, Tone Deaf, Love Em and many other online outlets. Sydney producer Klue later remixed the single.
New single 'Funeral' is available for download on iTunes.
"Listen to the song. You'll love it."
Love Em Reviews
MOTIONER
'BLACK WAVE' | TOUR DATES
Saturday July 23rd – Oxford Art Factory, Sydney, NSW
Tickets available at door | 18+ only
Thursday July 28th – New Globe Theatre, Brisbane, QLD
Tickets available at door | 18+ only
Saturday August 6th – The Penny Black, Melbourne, VIC
Tickets available at door | 18+ only'
New Music For You To Get Around
All these acts come from Australia
Georgia Fields is back with a new tune with singer songwriter Phia. It's a cool track and nice to see Georgia is still making music it's been a while.
Cool track by Sunday which I am sure all the taste makers will go nuts over.
Electro Pop is where it's at and Dot does deliver with this cool song
Cool rock tune to get you head around
Danielle Deckard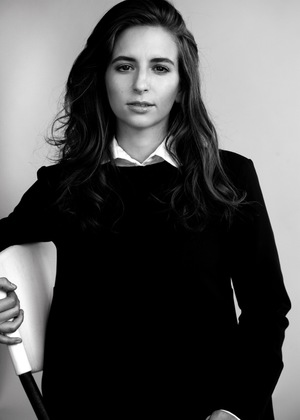 Photo Copyright Sarah Stedeford 2015
Danielle Deckard is an American singer songwriter living in Australia. She plays Indie Pop music and I was intrigue to find out more and this is what she had to say.
http://www.danielledeckard.com
1. What was the inspiration behind the ep?
I wrote the EP right after I had moved to Australia, which was the literally the other end of the world for me. At the same time, it was this huge transition period in my life. I was fresh out of college, in a new place, and questioning what I was doing with my life. I was really feeling the weight of every decision I had to make, and experiencing a new type of anxiety. The EP really explores different ideas of what the figurative end of the world would be for me. It's about fear and uncertainty.
2. What was the songwriting process for the ep like?
For about a year leading up to recording the EP I has a great routine where I would write for 1 hour every morning during the week. I wrote so many songs, most of which didn't end up as contenders. The ones that did end up on the EP felt like they belonged, and they were songs that forced me to push myself a bit.
3. Did you have the recording process for the ep prepared before going into the studio or was it a case of see what happens in the studio?
I like to be prepared and it saves a ton of money. A lot of people in the music industry have this tendency to spend absurd amounts of money on a recording. Labels send artists into recording studios just to write or overseas to record an entire album which is completely insane! To me, it seems really wasteful. Most of my EP was recorded in my apartment. We only went into the studio in Sydney for a few days to track drums, bass and piano together.
4. Was the recording process different to releases you have done in the past?
Massively. We really wanted to do something different with this EP. As an acoustic guitar/piano playing singer/songwriter it's easy to fall into a boring rhythm section recording. So we tried approaching everything differently, bringing in a mixture of electronic and acoustic elements. We bought Ableton and used that in the early stages of production. And if something didn't turn out the way we liked it, we would start all over again with a different arrangement. The most interesting thing is that we used remote session players on the record. Our guitar player recorded his parts from LA, and horns and strings were recorded by groups in the UK.
5. Are you happy how the ep has been received so far?
Completely, I've had some really genuine love from people for the EP which feels amazing. It's the first thing I released where I started getting people I've never met sending me messages and telling me about how a particular song really resonated with them.
6.What what was the inspiration behind the video clip?
It's a live performance style clip. The song is a really emotional ballad, and I just wanted the clip to really reflect that so there aren't too many frills. It was filmed Hibernian House, which is this gorgeous old converted warehouse.
7. What do you hope the ep will do for you?
It's really the start of something, a stepping stone to get my career going. I have other projects in the works, bigger and smaller, and the awareness created from this EP will hopefully bring even more awareness to the next project.
8. Are you happy how things have gone so far for you?
I tend to get a little bit ahead of myself and caught up in the next project or the next goal to really appreciate everything that's happened so far. But yeah, I am.
9. What does the rest of 2016 have in store for you?
The video for I Lied is the first of 3 that I'm releasing, which are all coming out 1 month apart. In June a deluxe version of the End Of The World EP will be coming out with acoustic versions of the songs, as well as a bonus track. Then in July I'll be going on tour and playing Sydney, Wollongong, Canberra and Melbourne. And then in October I have a brand new single coming out that I am crazy excited for!
10. Why move to Australia from the usa?
My partner is from Adelaide and he was in my band when I was studying at Berklee in Boston. While I was there, I was flip-flopping between the big 3 music cities: New York, LA, and Nashville. None of them were really speaking to me. And really, you can live anywhere and make music, especially now. I had never been to Australia, so it was kind of this impulsive quick decision to move over here!
On another note, I get this question a lot. And the tone of voice usually implies "What the hell is wrong with you!? You could live in New York! Why would you want to live here!?" It's so strange, because Sydney's a pretty great city. Everyone back home always talks about me living in Sydney as if it's this paradise they might never get to see. Grass is always greener, I guess.
The Parx-e Show interviews Swedish musician Robert Parker who performs Synthesizer Electronic music of the 80's retro variety. I discovered his music on YouTube and was totally hooked. He performed in Melbourne at Square Sounds Festival and he kindly chatted with me about it all.
So some time this year the site will have turned 15 years old. Can't remember when but there were a lot of bad site designs until the one you see now. I am truly blessed that I've been able to do it for so long and I do it because I don't know any thing else. Heck I've done more than 600 interviews.
I love to support people and I really do get a buzz out of it especially their responses to it all. I've been fortunate to be able to be friends with some of these amazing people I have interviewed and they continue to appreciate my support.
Michelle Page is one of those people, we are friends now and is grateful for the support. I like what she was doing. Continued to give her the support, we connected. She is a fantastic talent, an incredible actor and she just an alround genuine lovely person. The same with Heather Longstaffe, Ella Cannon, Melissa Johnston & Tori Tate and there are heaps more. I could name loads of people who appreciate my support. These people will always get my support no matter what.
I love discovering new talent, people whom I think are going places. Who would have thought when I landed Sean Rowe amazing debut album to review. Interviewing Beth Hart was a complete highlight. Last minute interview and I was so down to do it. Interviewing The Rocket Summer, Midtown and loads of other bands who are now doing good stuff.
Plus when you come across somebody and you look into what she is doing and your like wow I've gotta interview to this person Michelle Ellen Jones is one of those people. A extremely talented actor, she a ball room dancer/instructor, a pageant coach and she teach yoga. She was a pleasure to interview, a total sweetheart and truly grateful for the support. Plus she drop dead gorgeous. One of the most beautiful person I have ever interviewed period. I was excited to interview and she was just a dream interview. Easy to interview and great answers. I will continue to support her career, give her more love on the site, more interviews and more.
Melissa Johnston also fits into that category. Have interviewed her a number of times and is a dream to chat and interview.
Then you have a Swedish musician whom I interviewed for my video show Robert Parker who gives you a plug about what you are doing. He came to town to do a show.
I'll be honest not everything goes to plan. Can't always get the interviews you want. Some times the people want nothing to do with you and I get that and I'll move on.
Who knows if I celebrate maybe I have a piss up somewhere? Maybe I'll giveaway a whole bunch of stuff. That part is happening on my facebook page. I can't wait to see what happens next.
Thanks for reading giving a shit. I'll keep doing this until who knows when.
Chris Parke
Parx-e Web Zine
Brad Marr from Massive and Mick & Tasha from Smoking Martha are on episode 2 of The Parx-e Show in Season 2. Both are excellent rock bands from Aussie doing good things.
So it's nearly the end of 2015 and boy what a year it has been. I've been to America and had the most amazing time. I got to hang out again with my dear amazing friend Michelle Page again after so long and really that was something special and a lot of fun that I will never forget. I plan to go back to America hopefully really soon. Being able to meet Melissa Johnston, Heather Longstaffe, Hilary Kennedy, Kelsey Lewis, Heidi Schwartz & Karen Waldrupt was something special also. Plus hanging with Ella Cannon again after so long waa the icing on the cake. Also, interviewing a lot of these people for The Parx-e Show was really cool to do.
Starting the video show and doing 600 interviews is also something of an achievement for me. I've done more than 10 shows and it's been a lot of fun. I am gonna do heaps more. Chasing up interviews and so on. I've interviewed some totally awesome people this year like Michelle Ellen Jones for starters.
One thing that is changing I ain't doing any more reviews. Look I am may do the occasional review but I am too bloody positive in my reviews. I need to be more honest and review stuff that I may not like to be fare and balanced. Plus I wanna do more rock & electro interviews and really big name artists. I am ready for the next level. I have been doing this for so bloody long, It's time to move on.
For all the support you all have given me either being a person I've interviewed, friends, family, publicists and so on. Thanks but next year for me is all about changes to Parx-e. It's gonna be a blast and totally rock.
Chris
Every year I do a best of list and this year is no exception, But this time I'm gonna be straight and blunt to the point. So if your not on this list, this year, Who know as you may be on it next year. So I was in America in January and being able to see good music on a Monday and Tuesday night well Melbourne needs to take notice and start to do this. Make Monday and Tuesday nights a reason to go out and see good music.
Let's get down to business. Albums these are the ones I loved this year.
Noel Gallagher's High Flying Birds – Chasing Yesterday. Did not know he had an album coming out and I am a die heart Oasis tragic fan and boy this album delivers, What a way to open up with Riverman, his song writing is great and voice is on fire.
Kate Boy – One – This is an album I was excited about getting known Kate Akhurst for ages, yes I have interviewed her and reviewed her music in the past and this album is first rate. Higher is my favourite song off the album.
Twenty One Pilots – Blurryface – Totally love this band, these guys are genius, the music is exceptional. They just know how to mix it up and totally throw you off course with the way the album changes.
Jasmine Nelson – Hercules – Ok so she was on Parx-e Volume 4 but this album is really something special. Great song writing and great vocals ensure that this album delivers with beautiful and haunting music that you won't forget in a hurry.
Beth Hart – Better Than Home – Beth Hart is the real deal to me as far as singer songwriters go, she got a voice and she has such killer tunes. But her songs so honest, real and you really do feel what she is saying all over this album.
I loved Emily Kinney debut album This Is War, she is amazing singer songwriter no wonder she is doing good.
EP's And Singles
The Vaudeville Smash new song Richter Scale is divine and the b-side Dangerous wow such a song. Love the video clip for Richter Scale which they filmed in Japan. This Aussie band are going from strength to strength.
Nova and the Experience single Whole Body is an amazing tune, I got invited to their show at Shebeen and when I heard it live, I went and downloaded it straight away off Google Play. Even better for the band they got on the Aria charts, amazing for an indie Aussie act.
Laces debut ep which is self titled is amazing and I have been a fan of her music well 2004 that how long I've been behind her and the various projects she has done in the past. The opening track Love Me Sober ticks all the boxes for what a killer opening track should be.
Chelsea Lankes new song Home is such a good pop song, yeah I like good pop music and this is no exception. Beautiful sung and performed. Chelsea can sing, if she keeps making gems like this. The sky is the limit.
DMA's new song Lay Down is pure brit pop and I love what these cats are doing. I can't for the album next year.
Julia Henning – Away From Here is such a good tune and she kindly let me use it for The Parx-e Show.
Gypsy & the Cat & Client Liaison – Evolution, well I am a huge Client Liaison fan so this song is a no brainier being on this list. I just wish they would hurry up and release Hotel Stay as a single. I just wanna own a copy of the song, is that too much to ask.
Heather Longstaffe – Jack Daniels. What I can say but I love what Heather does and this song is a winner in my book. I know she is going to go far and this only helps.
Gigs
Any gig I went to in America and being able to see Jimmy Gnecco twice was awesome.
Seeing Headcat that Lemmy from Motorhead other band. Seeing Jack White for $20 American dollars was pretty cool. Seeing Powerman 5000, HED PE and Lagwagon.
Belmont Lights and Lanco two amazing bands that just blew me away and I didn't know anything about them. Will Tucker what a blues musician he is and seeing him at BB King Club in Memphis was way cool.
The two Client Liaison gigs. I went to. I just love them
Nova & The Experience at Shebeen, what a gig.
The Women Of Soul album launch.
Passerine new single launch
Tully On Tully so good live.
Movies
99 Homes is the only movie you should be seeing this year.
Beauty Of The Year
Ella Cannon
Photos by Gareth Lewis and are used with his permission.
What can I say but Ella really is the complete package. She is incredibly beautiful, she has an amazing figure, she really is flawless and she is a complete total sweetheart. She is incredibly talented as an actor. She has her head switched on and America will get to see why she is an incredible acting talent. She really is beautiful and one of the nicest people I have ever interviewed. Proud to know this amazing talent.
http://www.imdb.com/name/nm3749036/
http://www.starnow.com.au/ellamaycannon/
The person to watch out for in 2016
Michelle Ellen Jones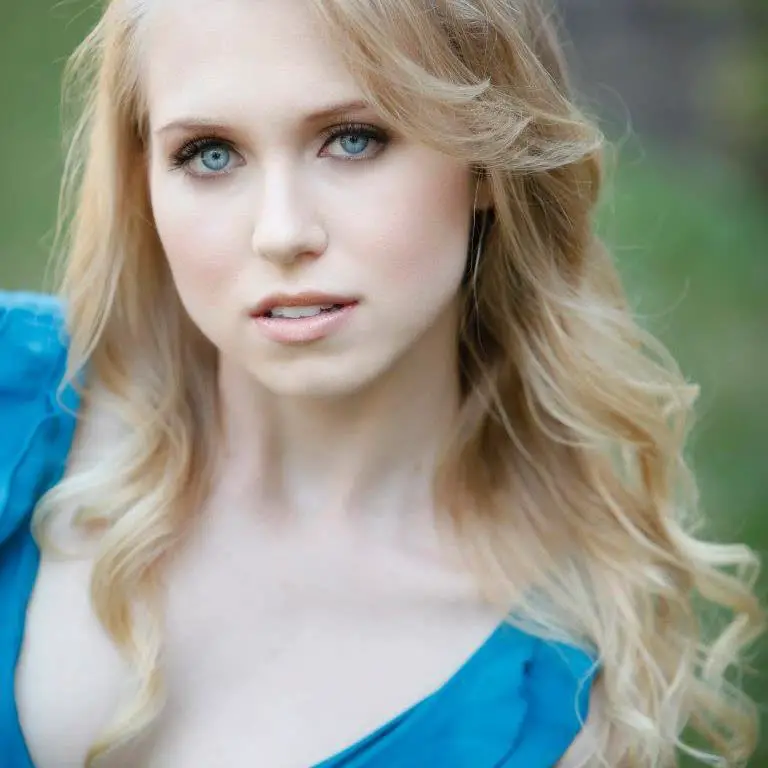 First photo by Cortney Russell.
Michelle Ellen Jones is a hard-working American actor, who not only acts but is a beauty pageant coach, ball room dancing instructor and a yoga teacher. She is really hard working and determined and I know she will go far in all that she does and she really incredibly beautiful too. What I have seen her do so far impresses me, with a work ethic like hers she deserves to be successful and I have no doubt she will achieve it. Quite possibly one of my favourite interview I have done this year was with her and I was excited to do it too. Will always keep supporting her.
Find out more about her here
Last two photos by Rapheal Brown- Digital Icon Photography.
Julia Henning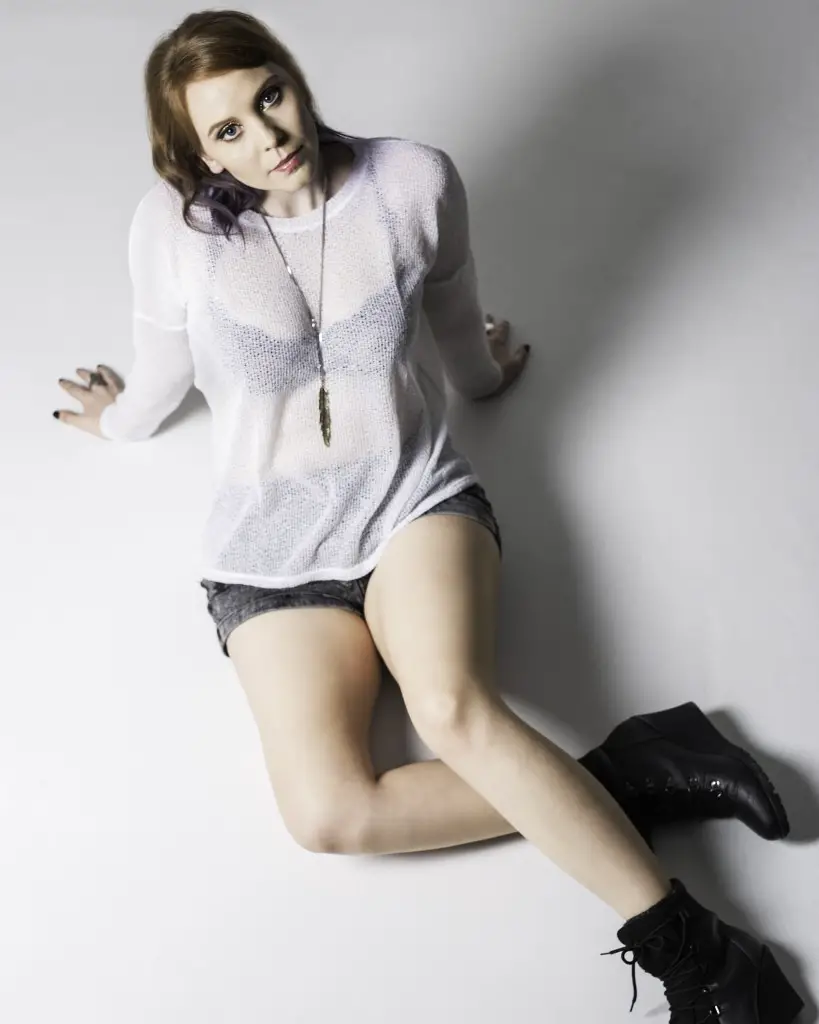 Julia Henning is the complete package, she is incredible talented, incredibly beautiful and I think she will be the next big thing in Australian singer songwriters.She has some awesome tunes like Away From Here is such a good tune and she kindly let me use it for The Parx-e Show.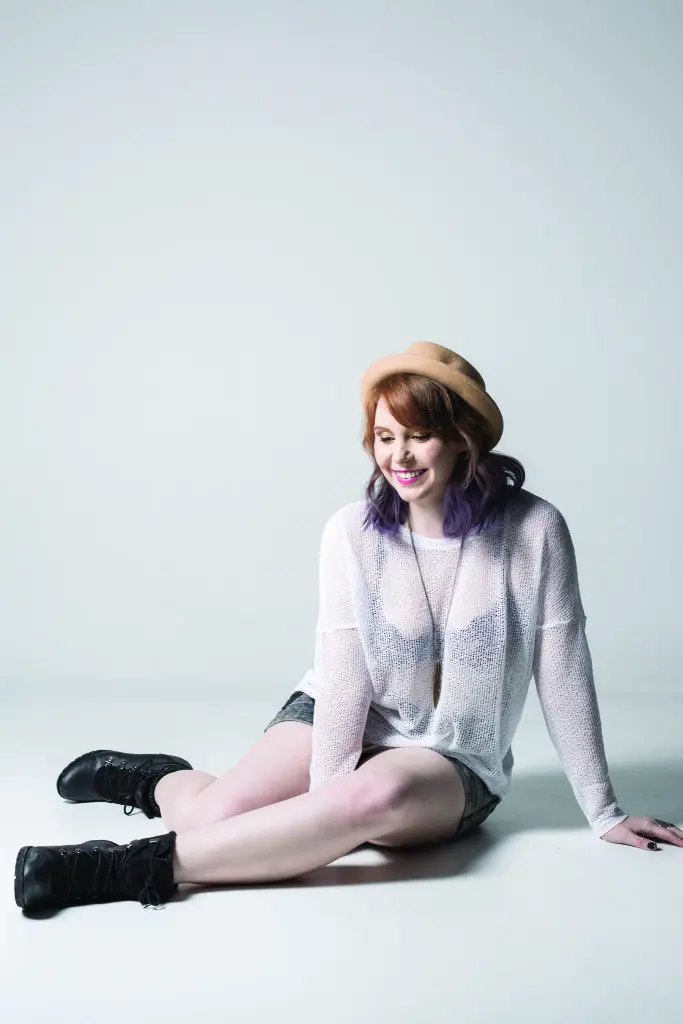 So I was deciding what to call this section but it lists people and bands that well I think it speaks for itself.
Michelle Page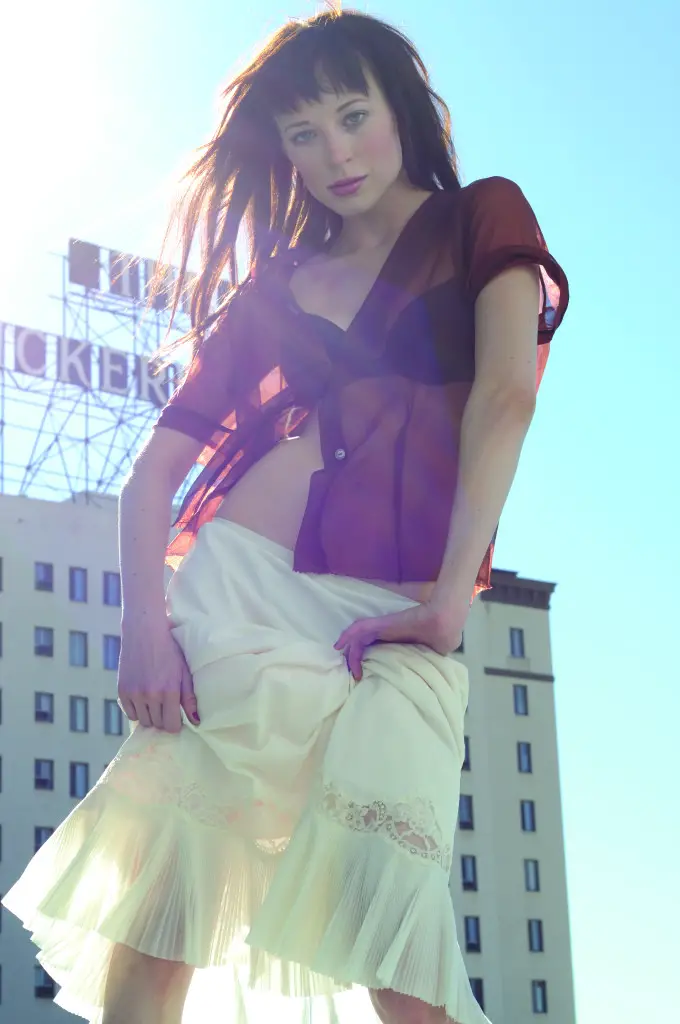 Michelle and I are friends after doing this website for so long and when she found me we stayed in touch and a friendship was formed. She really is an incredible person, really kind and caring. She is also one of the most beautiful people I know. She gave up what time she had to hang with me in America when I came over and really is the real deal to me. She is an acting talent and is studying Psychology too. I will always be behind her 100 percent.
Photos by Patric Massou and used with permission.
Melissa Johnston
Another person who is an actor who hanged out with me and was lucky to be able to do that when I came over to America. She is also an incredibly talented actor who I know is going to go far.
Heather Longstaffe
Incredible singer songwriter, gave up her time to hang with me in LA, let me interview her and all. She is the complete package and a total sweetheart. Jack Daniels her latest amazing new song is getting traction in Canada with radio stations picking it up
Hilary Kennedy
We got to hang in Dallas and we did lunch plus she kindy gave up her time which was much appreciated. I had a lot of fun. She and I are friends now and it's an honor to know this amazing broadcasting TV host.

Karen Waldrupt, Kelsey Lewis & Heidi Schwartz also for hanging out with me and giving up your time to let me interview you and Heidi and I just did coffee.
Tori Tate
We didn't get to hang, But I still believe in what she is doing and will keep continuing to do so.
Passerine
OK so they are a band but they really are something special. Totally awesome live and put on an excellent show.
The Strain
These guys are like brothers to me. They mean the world to me. First band ever booked and introduced me to one of my best friends. I will always continue to work with them.
If you ever need a soundie for a gig in Melbourne or a DJ Give http://www.fedoraproductions.com.au/ run by one of my best mates Nigel
Smoking Martha
Great Brissy band who can do no wrong by me. Just the real deal.
Mike Altamura
Great dude and all round nice guy. He a boxing manager and a screenwriter. One of the nicest guys I know.
Demi Louise
A hard working Australian singer songwriter who will ensure a very successful career as a musician as She is the real deal
Christie Lamb
Finally being able to see Christie Lamb play live was totally awesome and being able to interview her for the video show was incredible. She really is a fantastic singer songwriter.
Destiny Love
I love what she does as a singer songwriter, incredible voice and such beautiful tunes. She is a beautiful person, a beautiful soul inside and out.
Olivia May
Singer songwriter, actor, this talented lady can do it all and always deliver to me.
My Mates and Family
Thanks for being there always.