So I went to America and did a whole bunch of interviews and they are now up for your viewing pleasure. So I went to Los Angeles, Dallas, Houston, Chicago, Nashville and New York. All those cities except Chicago I did interviews in. Plus I went looking for As Seen On TV Products plus I talk about some awesome places I ate at and an awesome video game shop in New York plus I give some travel tips. Hope you dig the interviews. Let me know what you all think
Sorry for the lack of updates on here, it's been slightly annoying that my laptop screen has decided to not function properly. So having to use a docking station to get it work is what I am doing at the moment. I am reflecting at the moment. My birthday is on the Tuesday.  36 years old and is truly blessed by the support of so many amazing people whom I have been able to interview and become friends with because of this site.  The video series on my trip is almost finished hope to have it out in July some time.
But enough of the chit chat. I am making some very special my site beauty of the week.  The gorgeous and talented Natalie Pearson who I would love to see very much play here again in Melbourne she is talented country singer songwriter with a great voice, killer songs and she unbelievably beautiful. This talented lady can do no wrong by me.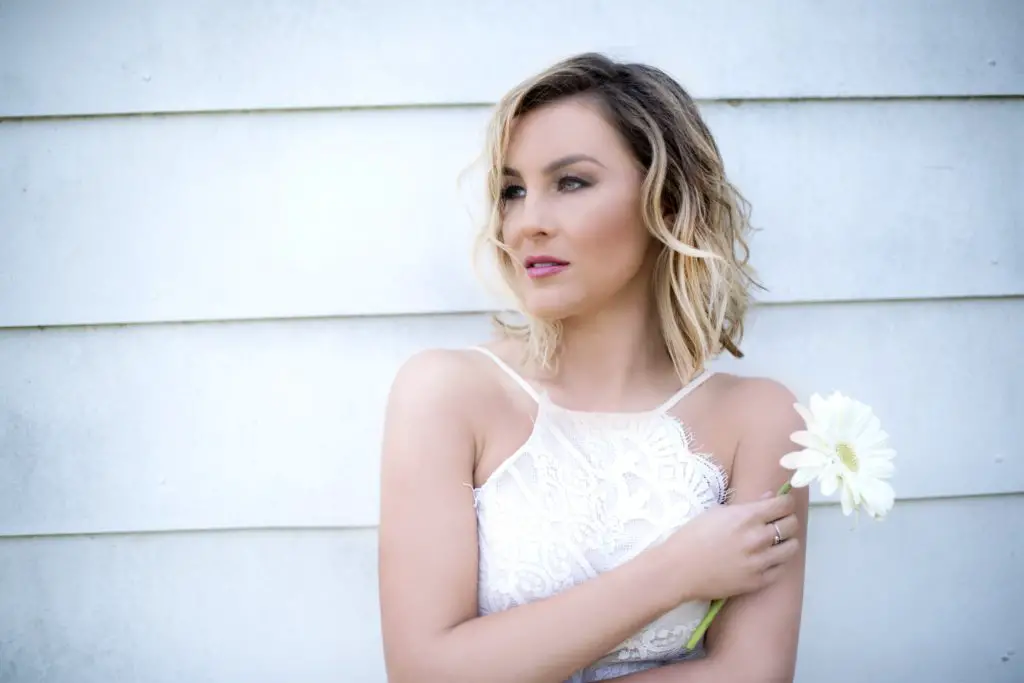 So go and support here and buy her incredible music, she is a star and will be one of the biggest things in Australian country music mark my words.
I love it when I get to share my friends music on my site and this is their new amazing new tune I Am One. I love what these two do and it's always a pleasure when I get to see them live and also hang out with them. Kult Kyss are ones to watch out for as they are just damn good.
Both awesome and I love the remix by Tigertown awesome group.
So I The Divide has released their debut EP Can You Hear Me
So were hacked a while back and I have finally fixed it and removed the problem. So hopefully no more issues. This site is a entertainment site. We interview musicians, actors,models,directors, producers and more. We are a small site, which is run by me Chris.  So it boggles me why.
So with that in mind. The site will keep going full steam ahead. Have a review to do and I am gonna post up something on the site about something if you have a few dollars to spare and feel like donate to something worthy I think it's worth doing.
My gorgeous friend Gemma Kaye send me this link which is a quiz about struggling with food addiction. As some one who has struggled with food addiction and has turned his life around with lifestyle changes. Like no late night eating, walking everyday and mainly drinking water and watching what I eat. Plus no soft drinks. This helped me loose a lot of weight and I am happy with how I weigh now. So I understand completely with this quiz.
Once you complete it, their is free video series to watch "The Psychology and Neuroscience of Sustainable Weight Loss" by a Ph.D Psych Professor in the US.
Please do it it will be worth it.
Have a look see and click the best of list up the top..
You could be on it
Chris
All right every year I do a best of list and this year is no exception. Still cannot believe the site is 15 years old but it is. So let's get down to business. A big thank-you again to everyone who contributed to the video.
Talent/Beauty Of The Year and Person To Watch Out For In 2017
Michelle Ellen Jones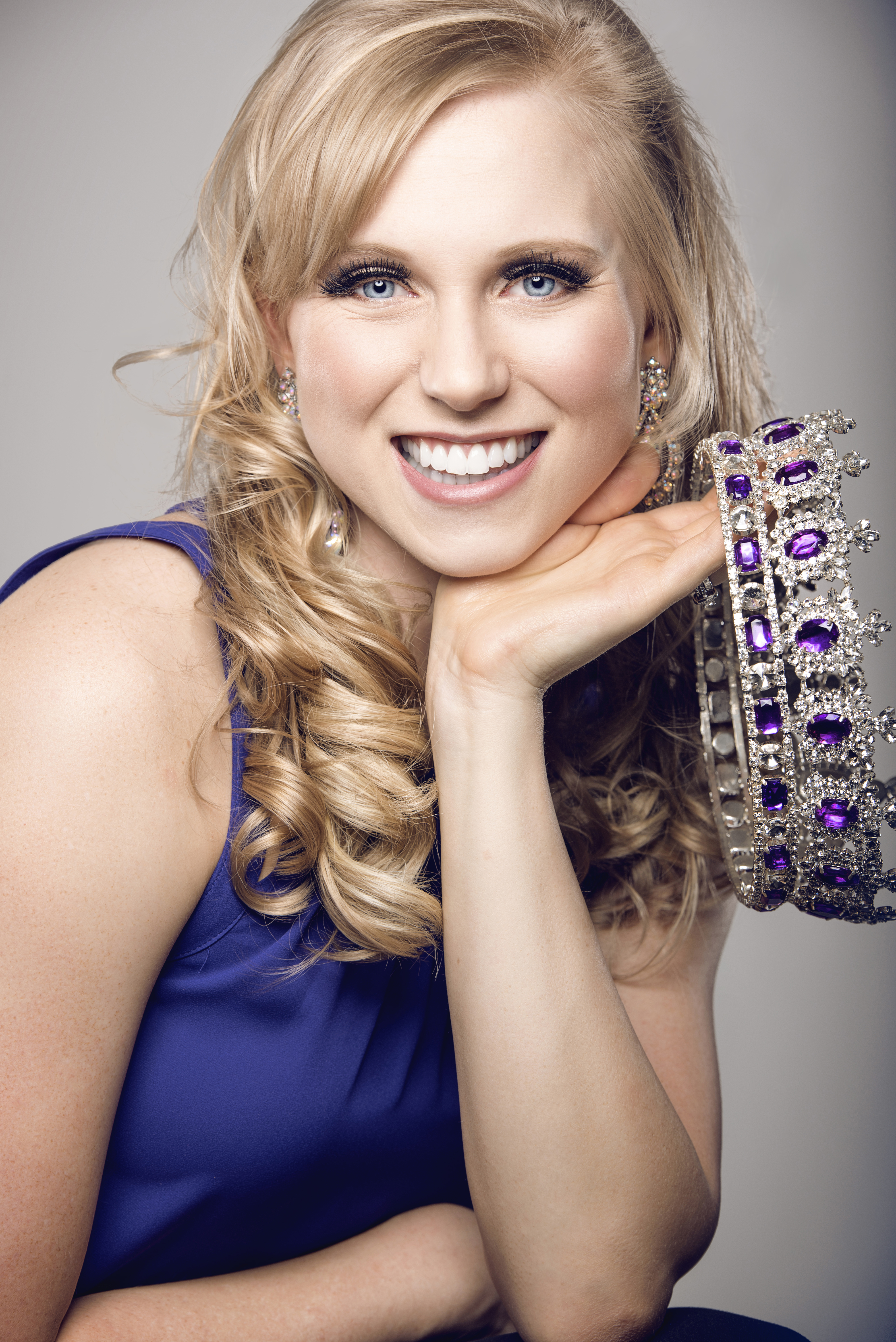 Photo by Daniel Horande
So when I came across Michelle, I was like who is this person. I need to know more. So I contacted her and the rest is history. She is an incredibly beautiful down to earth, caring person. She is a fantastic actor and puts 110% in all that she does. I can see all the amazing stuff she is doing will land her good roles and everybody will wanna work with her. I will always give her love and support on my site here. Not only that she does ballroom dancing, is a pageant coach and teaches yoga. She is a winner by me.
Favorite interview I've done on the site so far celebrating 15 years of the site
Michelle Page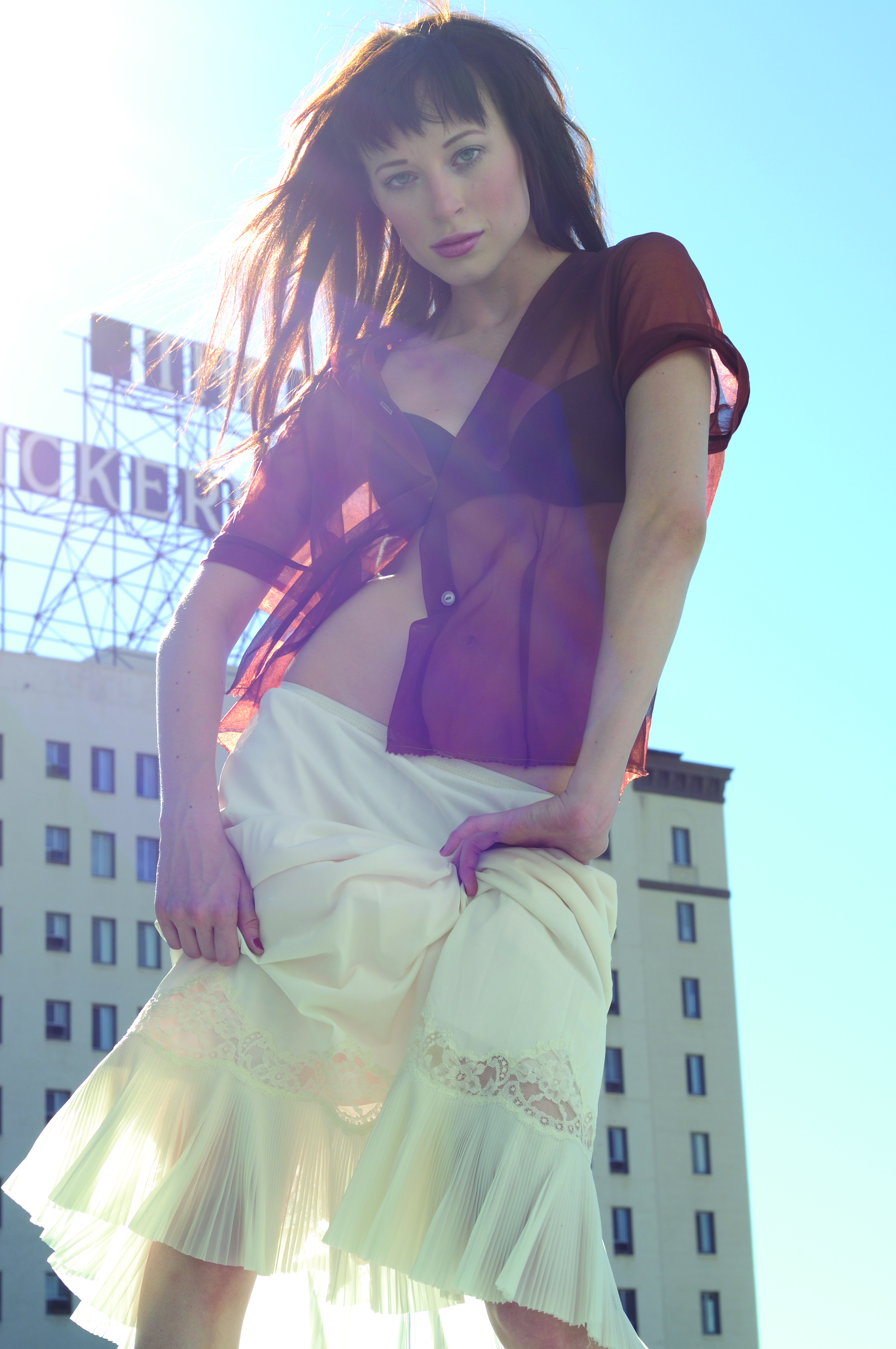 Photo by Patric Massou/Patrick Massou.
My support for Michelle is never ending, if you watched the video I said she was my favorite person I interviewed. I think she is an acting power house. She is one of the kindest hard-working people I know and always gives 110% in all that she does. I'm still honored. I get to be her friend. She is such a beautiful person inside and out.
Rya Meyers
Rya is an actor watch out for, a fantastic actor and has always been a pleasure to interview. She is extremely beautiful and a total sweetheart.
Youngblood
Coming across them was like wow, Easy Nothing one of the best songs to come out in ages. This Canadian act is gonna set the world by storm. Feel Alright is a solid debut EP.
Olivia May
With new music on the way, this gorgeous talented musician and actor has 2017 in the bag, She is a star.
Client Liaison
The year of Client Liaison and their fantastic debut album Diplomatic Immunity, This is an album that is made for summer and basically all year round. Just puts you in a good mood.
Vaudeville Smash
The Gift by Vaudeville Smash is one of my favourite albums of the year. Their launch at The Gasometer was so good. If you like a real band, who does really good music to dance to then these guys are it. They let me use a tune for The Parx-e Story.
King Of The North
King Of The North are just awesome there are no two words about it. Get Out Of Your World is just plain rocking. Get it and crank it loud.
Lexi Strate
Lexi Strate is a fantastic Canadian talent and loved what I heard and had to interview her. Diamond Eyes is such a catchy pop tune that worthy of your ears. Her EP Waves is a must have for pop fans.
Destiny Love
Destiny Love would have to be one of my all time favourite people interviewed on this site. She is an incredibly talented lady who can sing, act, she teaches Yoga and is all-round inspiring lady. She is an extremely beautiful woman inside and out and the future is bright for this amazing lady.
Georgia Mae
Georgia Mae is a singer songwriter with the songs and buzz to back it up. This Aussie talent is going to take the world by storm. She kindly let me use her tunes for The Parx-e Story and my Sydney video coming out hopefully next week.
Rival Sons
Seeing these guys play at Cherry Bar with one of my best mates was a dream come true. They are one of the best rock and roll bands going around today. Their new album Hollow Bounds only adds to that.
Christie Lamb
With a new song out and a new album out on the way. This talented country musician is going from strength to strength,
Chelsea Lankes
Chelsea Lankes new EP. Chelsea Lankes just confirms that she is a pop star in the making. She can sing and has the songs to back it up. Every song on it is so good.
Ella Cannon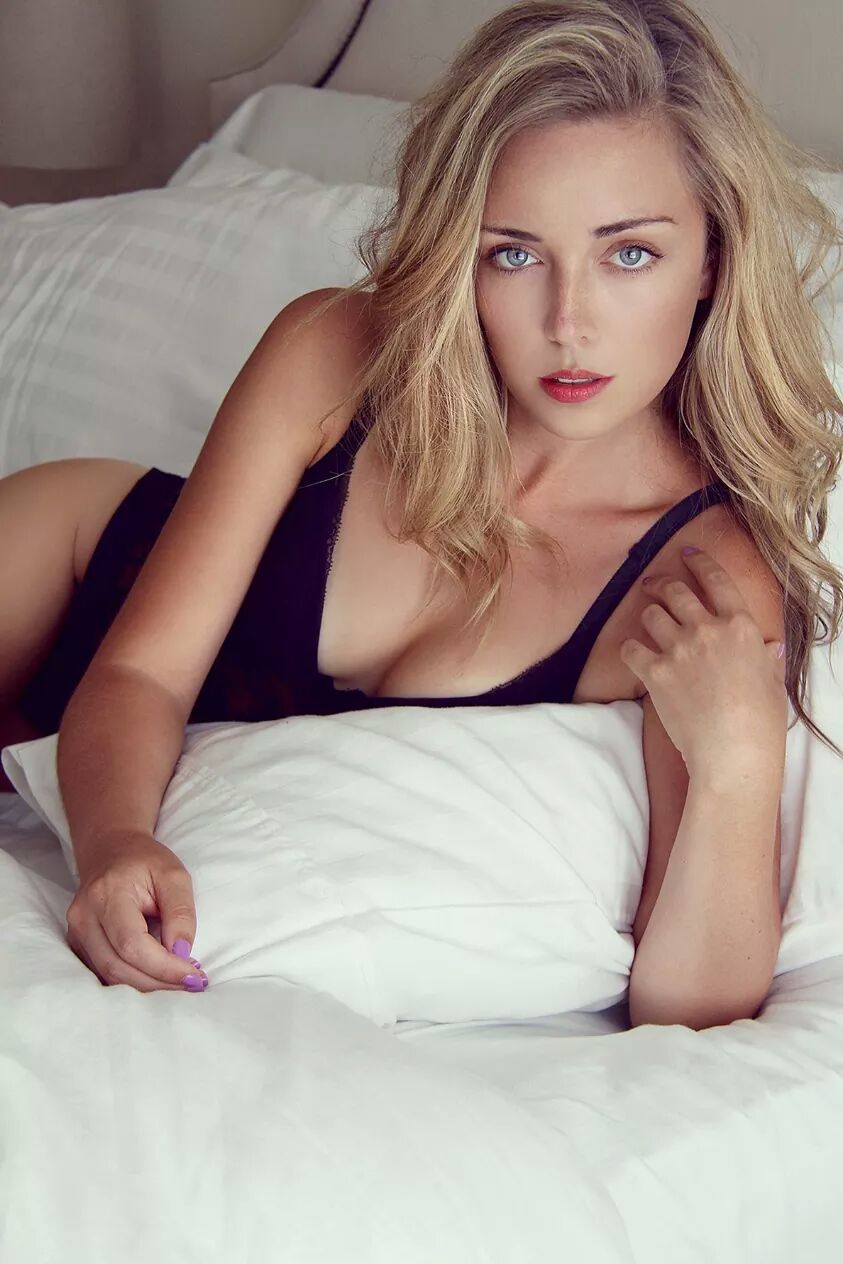 Photo by Johnny Diaz Creatives
Ella is kicking butt as an actor in USA and I am really happy for her. I know how good she is as an actor. She still such a stunning beautiful woman with the most perfect figure, She is somebody who works her butt off to make it all happen and it's paying off. She is doing stuff on an exciting TV series and I will always be behind her.
Lauren Jenkins
I first came across Lauren in the movie Deadline and didn't know she was a singer songwriter and yes she first rate in both, Her EP The Nashville Sessions shows off how talented she is. Plus how amazing her voice is and how her song writing shines, She to me is the complete package and soon everybody will wanna work with her.
Melissa Johnston
Melissa is still an amazing actor and I know she keeps doing amazing work. Her new venture Cuddle Bear Pet Care is doing well. I am very happy for her.
The Stratford 4
One of all time favourite albums is Love & Distortion by The Stratford 4 and they are back and they finally released their long awaited 3rd album Keep Your Crazy Head On Straight and it's a winner by me
Kult Kyss
These cats I have known for a while now and two of the nicest people in the scene. They are gonna be huge mark my words.
Chelsey Crisp
Ok when I interview people, I interview them because I believe in what they are doing and will always continue to support them on their rise up. I had no way of knowing how far the gorgeous Chelsey Crisp would get with an outstanding role on the comedy series Fresh Off The Boat. Chelsey Crisp is doing amazing stuff and it's great to see.
Elektrik People
Elektrik People with their amazing EP Stargazer, I Was hooked when I heard Stay Late, their electro sound is something else. So good.
Passerine
I dig Passerine and all they have done this year. I love what these cats do and I will continue to support them.
Robert Parker
This talented Swedish artist I came across on YouTube and totally dig his retro sound. His album Crystal City is a retro album just made for driving and cruising around like you're in the 80's. Got to interview him for Parx-e when he came down to Melbourne for SquareSound..
Heather Longstaffe
Heather is still kicking goals and still doing amazing stuff. Will always support her. She is one of the nicest people I have ever meet. She is a fine songwriter and no doubt will have everybody wanting work with her real soon.
Yeo
Ganbaru by Yeo is an excellent album and another winner in his amazing catalogue of tunes. This talented Aussie does no wrong by me.
Moreton
Moreton is a new band and boy are they good. Their debut EP Specimen is incredible and I am a huge fan of it. This Aussie band can do no wrong by me. I can't wait to hear more.
Danielle Deckard
When I got asked to interview her, I was like sure. When I saw her play wow, she has the songs.
Shannon Hurley
Shannon is still going strong and still doing amazing music.
Katie Cole
Now based in Nashville I am still getting behind this talented Aussie singer songwriter.
One Less Reason
One Less Reason have released an awesome rock album this year with The Memories Uninvited. The opening track Break Me, Seriously wow what a way to open an album.
Kelsey Lewis
Kelsey is another amazing singer songwriter from America who I have had the pleasure of meeting and have interviewed on the site. She has released a new tune this year and she got the talent to go far.
HPKNS
Great Melbourne two piece, love what these guys do. Cool unique sound.
Jo Kathleen Marie
The Next Step by Jo is an excellent tune for this Melbourne singer songwriter. She got a bright future ahead of her.
Laces
One of my all time favorite singer songwriter and love all the amazing music she has released this year.
Earl
Dream come true to interview Earl again. Even better when she kindly filmed something for my video.
Amy Schafnitz
Amy is an actor who career I have been supporting for a while and will continue to support this incredibly beautiful talented actor.
DMA's
DMA's are an exciting Aussie band who keep putting out amazing music and Hill's End is one of the most exciting debut album in ages.
Hen
Hen is such a talented artist who works I will continue to keep supporting. She such a beautiful person inside and out. She such a incredible songwriter with a catalogue of fine songs
Demi Louise
If there is anyone, who is gonna be one of Australia biggest musicians, Demi Louise is it. She is such a talented hardworking musician who has the determination and drive to see it all thru.
Katey Laurel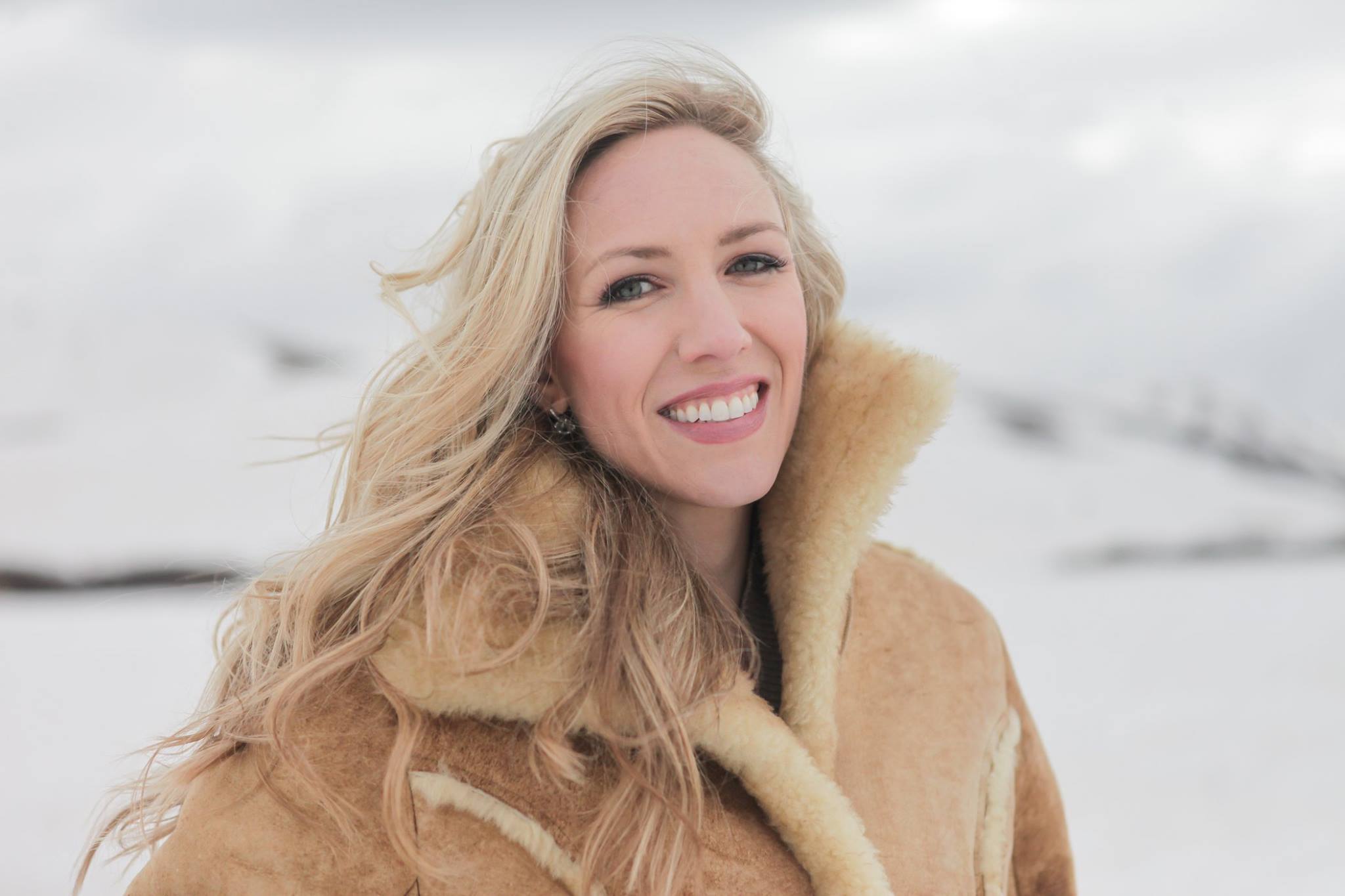 Photos by Art Heffron
With a Christmas album titled This Is Christmas being released. This stunning singer songwriter is going from strength to strength and I will be supporting her always.
Alicia Sky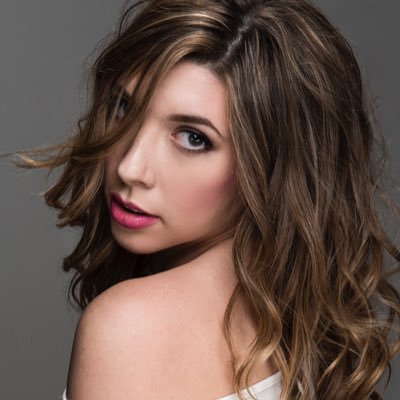 Photo by Dovvi
Alicia Sky is the complete package. She is a fantastic singer. She is incredibly beautiful and has an amazing figure. With her debut album out next year, this singer is on her way to a successful music career.
Francesca De Valence
With her debut album Own Self coming out last year. This singer songwriter has shown she has the songs and talent to go far. The album itself is well produced and is worth your time.
Tori Tate
I will always have time for Tori and will continue to support.
Kate Boy
I've known Kate like 10 years now and finally seeing them play earlier in the year was a dream come true. They are one of the most exciting acts on the planet right now and a destined to be a household name.
Smoking Martha
This rock'n'roll band from Aussie tick all the boxes for me.
Massive
Now based in Europe see this Aussie rock'n'roll band going from strength to strength,
Hilary Kennedy
I adore Hilary and I'm blessed to know her. She is fantastic and what she does and enjoys seeing her blog posts on her.
Rachel Layne
This talented Canadian artist ticks all the boxes for me. She is a hard working artist and I can see her having a long successful career.
Albums Of The Year
Client Liaison – Diplomatic Immunity
Vaudeville Smash – The Gift
Rival Sons – Hollow Bounds
Yeo – Ganbaru
Robert Parker – Crystal City
One Less Reason – The Memories Uninvited
King Of The North – Get Out Of Your World
DMA's – Hills End
EP's Of The Year
Elektrik People – Stargazer
Moreton – Specimen
Chelsea Lankes – Chelsea Lankes
Lexi Strate – Waves
Youngblood – Feel Alright
Lauren Jenkins – The Nashville Sessions
Movies
I really only saw three this year and they were all excellent.
Downunder
Hunt for The Wilderpeople
The Beatles: Eight Days a Week
TV Shows
NCIS: New Orleans
NCIS: Los Angeles
Hawaii 5-0
Man Up
https://www.youtube.com/watch?v=JUdJP8gjaFo
https://www.youtube.com/watch?v=oP4e3R6QXvQ#
800 Words
Gigs
Rival Sons @ Cherry Bar
Kate Boy @ The Forum
Client Liaison Twice @ The Forum
King Of The North @ The Tote
Vaudeville Smash @ Gasometer
Yeo @ Howler & The Corner Hotel
Any gig I went to @ Joyluck Studios
HPKNS @ The Workers Club
Youngblood @ Australian Music Week
15 years ago I started up this very website and I have made a video celebrating it. Me saying a few words but mainly favorite people of mine who I have given love to here on the site to say a few words. Here it is and enjoy
Thanks to Michelle Ellen Jones, Passerine, Yeo, Karen Waldrupt, Hilary Kennedy, Moreton, Allison Kugel, HPKNS, Emma Hamilton, Heather Longstaffe, Callie Q, Rya Meyers, Francesca De Valence, Miss Elm, Anne Bergstedt, Jen Nikolaisen, Katy James, Amy Schafnitz, Demi Louise, Hen, Kaitlin Thomas, Steph Hannah, Katey Laurel, Kelsey Lewis, Shannon Hurley, Katie Cole, Scott Thurling of Popboomerang Records, Earl, Mike Altamura Michael Meeking, Lexi Strate for contributing to the video.
Songs Used
Dangerous
by The Vaudeville Smash
Dynamite
by Alexa Borden
Eat The Crumbs
by Steph Hannah
Keeper Of The Key
by Georgia Mae
Never Been In Love
by Shannon Hurley
Time With You
by Georgia Mae
All songs used with permission