Brittany Leo – Undefeated EP
Brittany Leo EP Undefeated is a quality well produced sung and performed EP that shows off Brittany vocals and the production of the material. It opens up with Starting Over which highlights to me what she is all about with a quality opening track. Saving Myself is a song I could easily hear played on commercial radio it's got that energy, passion and drive that would make radio announcers go nuts for it. Loud has the same vibe and energy also and so does Wasted. Hitman is another quality tune, good production and great vocals. What Michael Paynter & Michael Delorenzis is magic, they make Brittany vocals and song writing shine. This is a solid EP for an artist who has only just begun and will go higher and higher.
Don McGlashan – Lucky Stars (Only Blues Music)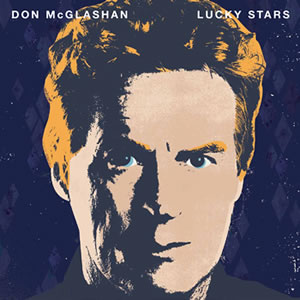 The legendary kiwi singer songwriter Don McGlashan is back with his new album Lucky Stars and this kiwi is hooked. Like everybody else this is one of the best albums of the year. Don singing & song writing is in fine form. The production and musicianship are nothing short of first rate. Girl, Make Your Own Mind Up opens the album and highlights why he such an amazing singer songwriter and a national treasure, The way the song is structured, the lyrics and how vocals shine. Lucky Stars the title track lets Don song writing and the musicianship go to work to deliver a fine tune. Hold On To Your Loneliness is another winning tune that let Don song writing shine and his voice is in fine form. Home To The Other Side and When The Trumpets Sound also shows of the magic of Don. For Your Touch is probably my pick off the album just because of the way the song is structured, the way the vocals just beautiful meld into the song, the lyrics are excellent. The backing vocals are truly a nice touch. Charles Kingsford Smith is a nice tune, and the musicianship and vocals are good. The production throughout this album is first rate. It is really nicely produced. Come Back To Me is another winner of a tune, Don singing is on fire as his lyrics and his incredible song writing, another great tune and another pick off the album for me. On My Way To You just pure Don and The Waves Would Roll On is another pick off the album and is so beautifully written, sung and performed. This is a seriously a first class album by Don and yes like every other review I agree with them and saying it's one of the best efforts yet. He has always been a fine singer song writer and this just shows off why is so special and amazing. This comes out on the 30th of October here in Australia and if I were you and you love good songs and song writing, get Don new album it is truly wonderful.
Miss Elm new song Ice Man is a delightful tune that is well sung, written and performed. The production is first rate and totally suits the style of the song. Miss ELM has a lot of talent and the players behind her only add to what is an already incredible catalogue of work. She going places with this new tune and I for one, can't wait to hear what she does next. Have a listen for yourself it's a cracker of a tune.
Pegbucket – Lurk EP (Self Released)
Pegbucket are a Melbourne band which have released their latest release which is totally DIY which they recorded, produced and mastered in the studio which the drummer & bass player run. Even the artwork and CD is DIY being burnt onto high quality blank CD. They describe their sound as noise rock and this EP delivers with pounding opener Noise Trade then rolls into Greater Dandenong which shows of vocals, musicianship and production. Songs like Vienna Sessions just grabs' you and don't let go. It's a fast past slab of music which shows of the musicianship of the drummer and frantic energy of music. Trouble of Commodore is one of my favourite's loves how the song is structured and performed. Klavins in another in your face song that delivers, Love the musicianship and song writing of this song. Burning Class finishes off the EP on a good note. This EP just rocks, cranks it loud and just get into it. These guys just rock, and well nothing more to say but it's good and a lot of fun. I dug this release heap.
Heather Longstaffe – Jack Daniels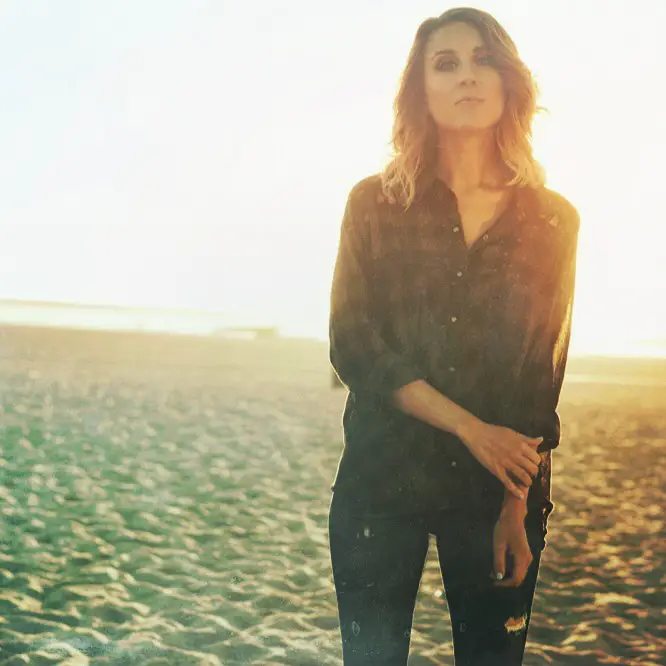 The Gorgeous Heather Longstaffe is back with her new song Jack Daniels which you can get on Google Play and yes that other thing called ITunes. It's a really great song, she a fantastic singer songwriter, great mate of ours here. Still blown away she hanged out with me in LA and let me interview her for my video stuff. Think she is a star and is totally going places.
Animaux Live @ The Gasometer 29/8/2015
Animaux performed over a week ago at The Gasometer touring a new song Come On Over and I had never seen them play live before and was pleasantly surprised. They delivered a high energy engaging set of funk pop tunes that got room getting down and bringing a huge buzz to the room. I can easily see why people are drawing to their music. The song was excellent. The musicianship was first rate as was the sound mix. Go see this talented Melbourne band when they play live next, and you won't be disappointed.
Deep Blue Something – Locust House EP (Kirland Records)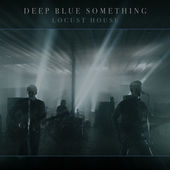 Deep Blue Something are back, that right they are back with their brand new EP Locust House and boy it's excellent. It's really well written, performed and sung. The production is solid. The opening track All Make Believe just highlights why they are such good songwriters and performers. I've always loved what they do with the guitar which is evident in Fuzzy, War Song and Winsome which are my favourites off the EP. Winsome shows their indie pop/alternative/brit pop/rock sound which is why I love them. Out Of My Head is the ballad type track off the EP and the second single. It's another good tune. Welcome back Deep Blue Something, this is an excellent EP can't wait to hear more and hopefully there is an album in the works.
Katherine Hymer – Monsters Single
Katherine Hymer is a Melbourne singer songwriter who has released a song called Monsters which is a delightful jazz pop tune which show's Katherine amazing vocals, lyrics, song-writing and musicianship. She has the talent and if she keeps writing tunes like this sky is the limit for this talented singer songwriter. The video clip is excellent too.
Sarah Tollerson – Wherever We Go (Self Released)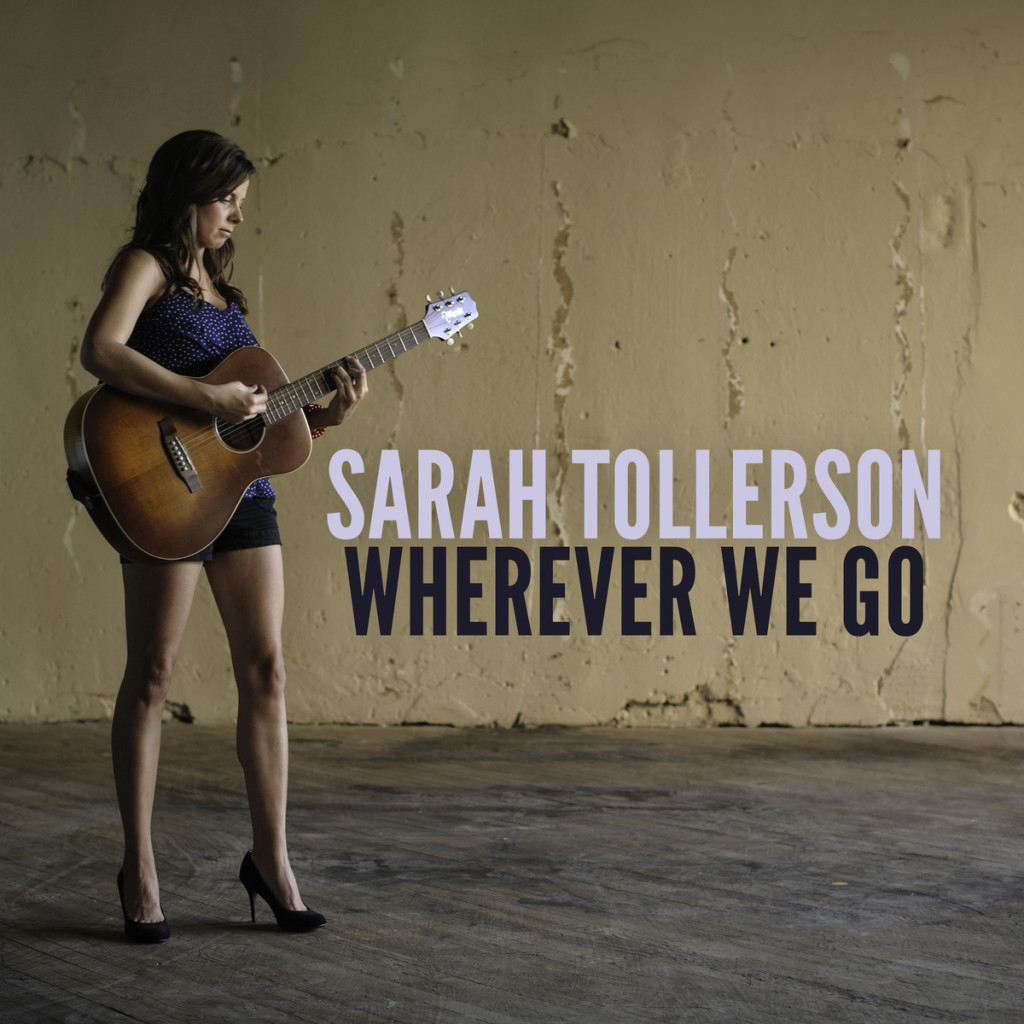 Wherever We Go by Sarah Tollerson is a perfect example of a good solid album that achieves in good song writing, musicianship, vocals and production. The opening track Falling For Each Other is evident in this, just a catchy slice of pop folksy kind of music. If your gonna grab people attention, starting off with songs like this, will always draw you in, that what I think anyway. Why You Coming Around shows off her vocals, the lyrics and musicianship. I love the way the way the guitar sounds and I love the use of the slide guitar. It's a nice touch as is the use of the backing vocals. Make Up Your Mind is also another winner, the way the guitar sounds, the musicianship and the vocals. It draws you in and moves you at the same time. Fallen Back In is the ballad track off the album. The use of the Violin is a nice touch, her vocals, lyrics and song writing shines. You can't go past a good ballad and this is one of them. Home With You is another energetic pop, folksy, country type track. I love the energy of the track, the way the song is structured and performed. It's a winner of a track. I'll Sneak Away is another ballad the use the piano alongside her vocals just melds the track into something beautiful that you can't take your ears away from. Love You All The Time let's her vocals shine as it does the song writing and the production of the album. Can't Help Believe is a nice tune that shows of her song writing, the use of male backing vocals. The musicianship is first rate and adds to the music. Look Like This has a dark haunting feel to the music. The way it is structured and performed, This is a good album, Sarah has got something going on here. It will be interesting to see what she does next. She got the talent to go places and this album will help her get there.
Jasmine Nelson – Hercules (Baby Leo Records)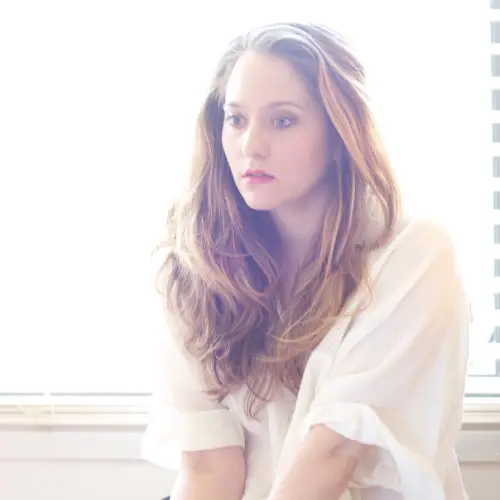 I've had this album for a while now and I flat out love but with the album finally being released next month, it was time to let me share my thoughts on this amazing album and why I think it's one of the best of 2015. Her music is jazz oriented but has hints of alternative and a little bit of folk. For starters when I heard Keep Her Close, I was like wow and basically stood up and go now this is an artist. Eliza starts off with a beautiful ballad that shows off her song writing and vocals, and her excellent musicianship. Sorry is a bit more upbeat with the use of beat and drums, her excellent musicianship shines as does her song writing, vocals and lyrics. Hercules the title track is such a beautiful tune that let's Jasmine vocals, and musicianship and lyrics shine. She is a fantastic piano player. Frightened Of The Ocean has fantastic use of Rhodes throughout the song, Jasmine vocals shine and let's her amazing song writing speaks for itself. Keep Her Close is the reason why I got into Jasmine, to me it's the perfect song, well written, beautiful sung and performed. The use of strings just adds to the track and makes it something special. As Long As You're In Love is another one of my picks off the album, I love the upbeat vibe and the tempo of the song, Its well sung and performed. Heart is another pick, it's just another well written sung song that I could see easily being a fan favourite. It has a haunting dark feel to the song. Over And Again lets Jasmine amazing piano playing and vocals shine. The Rice Baby is another winner of a track, the use of piano and use of strings is a nice touch and the song writing is excellent. December so well written with the way of the piano is performed and how Jasmine vocals just jell with it, So beautifully haunting. Oh Cecile is a haunting but the use of drums, gives it is a little bit of an upbeat feel to the song. The use of strings also just adds to the track. To See You just finishes off the album on a good note, just a beautiful written, sung and performed song. This is one of the best albums of the year, it's beautiful written, sung and performed. The production is just amazing. It's just perfect for this album. It lets Jasmine just shine. It's beautiful, haunting and moving all at the same time. If you love music where the artist just shines and speaks for itself. This is it. Prepare to be blown away.
I love this album so the reason why I did a video review for The Parx-e Show.  It's a great album you should totally all get it.
Conjoined Movie Review
Conjoined is a horror comedy and I Gotta tells you, I really enjoyed it. The script was well written, the film was well shot for it's budget and the acting is really good. The jist of the story is when a lonely man finds out the love of his life has a conjoined twin, who happens to be a serial killer, he must take drastic measures to keep his love life intact while keeping himself out of big trouble. All the acting was really good but Michelle Ellen Jones just shined as Alina one of the Conjoined Twins. Keefer Barlow also stood out as the other Conjoined Twin who is a serial killer and Tom Long just played the of Stanley just right. The script was great, and it was funny, witty and well written. To me a great movie is something you weren't expecting to be great and that surprise of going wow this is an excellent movie. Michelle Ellen Jones is just really wonderful as Alina, the sweet and perfect Conjoined twin, she is incredibly talented as well being extremely beautiful. I am really impressed this is first movie role and if she keeps giving performances like this, she going to have a hugely successful career in acting. I love a good horror comedy and this one delivers with fun, great acting and a great story to go with it. Seriously check this out, you won't be disappointed.