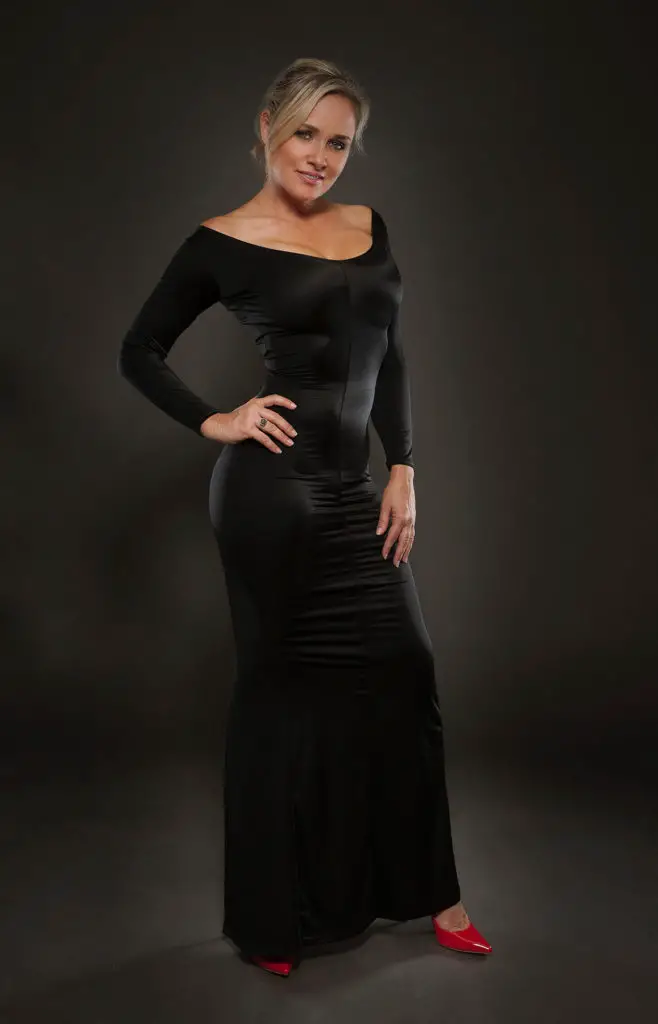 Photo by Chaz Photographics
My friend Michelle Baena has adopted a Vegan lifestyle and is getting involved with the company Beauty Counter I wanted to give her some more love on my site so I am giving this a plug for her and these are her words below.
Hi friends and family,
As many of you know I have adopted a Vegan lifestyle, and animal activist which has transformed my life and overall health. Using the same principles of plant based, chemical free & eco-friendly components that I use to determine what goes into my body, I used to find similar products designed to go on my body. That search brought me to Beauty Counter. I love the Beauty Counter products so much that I just simply knew I had to get involved and become a consultant. Being able to get the safest, most natural and healthiest products into the hands of people that value those principles is a goal that Beauty Counter and I share.
Click the link below and you can read and learn more about the products and mission based company and learn how were working to change legislation and the beauty industry.
Allison Kugel
So Allison has a book out JOURNALING FAME – A MEMOIR OF A LIFE UNHINGED AND ON THE RECORD.  It is a great read of a book and one I suggest you read. She is also kicking butt doing loads of cool interviews with Celebrities. Which have been syndicated all over the world.  I thought I would make her my second beauty of the week again on my site. Why because she is drop dead gorgeous, a total sweetheart. Just look at her she is stunning and a real pleasure to know and lucky to have been able to interview her. I am just because I can and love to be able to give her support on my site. Long as I am running my site, she will get my support always.
Destiny Love my gorgeous amazing friend has a new course up.
The Art of Heart-Centered Group Facilitation… for the first 22 students, I offer a HUGE discount of only $22. Thank you in advance! I hope these tools can serve so many people.
Introducing…."The (Heart-Centered) Facilitation Training Keys"!
What she says about the course on her Udemy page. Ill be behind her always in what she does.
Here is the link to discount https://www.udemy.com/facilitator-training-keys/?couponCode=DEEPBOW22
You are probably visiting this course page because you have a passion or an interest in facilitating heart-centered and authentic group offerings; offerings that are of true benefit to each of your participants, and to yourself as well.
The (Heart-Centered) Facilitator Training Keys is an excellent model and outline that can be applied to many different group offerings— business meetings, workshops, classes, ceremonies, yoga classes, retreats, and intentional group gatherings— any offering that you, as an heart-centered facilitator, would like to be successful.
When I am facilitating groups, success means cultivating shared intention, safety for all, inclusivity, authenticity, focus, and a living group field where magic is possible. Financial success also arises from this model because authenticity inspires trust, which results in return clients.
I apply this formula of tools to facilitate Cacao Ceremonies and Cacao Ceremonialist Facilitator trainings, Restorative and Yin Yoga classes, Vocal Opening and Embodiment workshops, and women's circles. It is effective every time.
These tools are also applicable and effective in private therapy and healing sessions.
This work has been formulated from my experience of offering over 5,000 public, live group classes and workshops. It is evolving! This already rich course will continue to expand as I add more material whenever I discover a new "key".
*This course can be applied as credit for Destiny Love's Cacao Ceremony Facilitator Training. Please message her for more details. 
Who is the target audience?
Those who want tools for facilitating heart-centered meetings, ceremonies, classes, and/or workshops.
Those who wish to learn how to facilitate a group space.
Facilitators who are already teaching classes and/or workshops.
Those who want to dive into hosting ceremonial space (cacao, plant medicine, etc.)
Business leaders would like to facilitate an effective and harmonious business meetings.
Yoga teachers
Heart circles hosts
Public speakers, and those who wish to be a public speaker
Anyone who wants to include the secret of Introvert Inclusion into your offering.
The Southern Loom
Photos by Laura Morsman
I've known Laura for a while now and wanted to give her business The Southern Loon some more love. She carefully selects the vintage rugs that she sells and she is doing an amazing job at it. I always love seeing the rugs she selects which she posts regularly on her Instagram page. She is an amazing person. So go buy a rug.
https://www.thesouthernloom.com
All right 2017 is nearly finished and I am off to America in January so here is probably my last best of list for the site. Who knows if it will come back next year we will see. Let's get down to business.
Person's That Mattered In 2017
This lists people who work I dug and think are going places.
My Mates 
My friends in Aussie and NZ especially one Joseph Koorey, a man who always knows how to have a good time and be there always for you. I treasure the times I get to hang out with them. Nigel Villella, a good guy and enjoys a good craft beer and a good single malt much as I do. The same for my friends Nick, Daniel, Hayden, Scott, Gareth, Sam, Jaxon, Robert, CJ, Matt & Johnny.
Michelle Page
I adore Michelle and all that she does. Ever since she came across the site in 2006, I love what Michelle does and now she kicking goals in New York. We are friends now and I will always be behind her 100 Percent.
Michelle Ellen Jones
I dig what Michelle does being it Acting, Pageant, Ball Room Dancing and else that she does. She is one hard-working person and I can see her going really far.
Ella Cannon
This talented Australian actor is kicking goals in Canada and it won't be long until everybody will want Ella in their movies or tv shows. Mark my words.
Destiny Love
This talented lady is an incredible person, she does yoga, podcasts, teaches how to use your voice, singing, meditation, music and more. Just a positive all round person who continues to inspire in all that she does.
Michelle Baena 
This woman is somebody whom I have been supporting on my site since I first interview her in 2005 and she still looks amazing to this day. You can tell she looks after herself really well and she is just a lovely person.
Alicia Sky
This talented singer songwriter is unbelievably beautiful. She is also very beautiful with an amazing figure. If you watch the Mr Fancypants Video and her wearing that gold outfit, You can see that she takes of herself and that flawless figure she has.
Imogen Clark
Talented singer songwriter who is releasing a new album next year. She has been working on it with Diesel. Yes that Diesel and the first song released off it Collide is excellent.
Natalie Pearson
Natalie is an Australian country musician who has the talent to go very far. She is good at what she does and it won't be long before everybody will want to work with her.
Jo Kathleen Marie
Now here is an artist who keeps on surprising. The Next Step is really the perfect tune, the way it sung, the way song is structured and the song writing. She is a name to watch out for.
Heather Longstaffe 
Heather just keeps on working and creating amazing music. She deserves to be a star and I know she will be.
Melissa Johnston
Melissa is a hard-working actor and running her pet sitting business. She keeps on working hard and I am happy for her.
Lauren Jenkins
Lauren is a fine singer and song writer. In addition is a fine actor too. She will be huge real soon marks my words.
Allison Kugel
This talented lady wrote a book called Journaling Fame which is a great read about her life and interviewing celebrities. She is an extremely switched on lady and continues to impress.
HPKNS
This Melbourne two piece just delivers the goods. Whatever they are doing I'm gonna be right there behind them.
Client Liaison
They just keep on delivering their album Diplomatic Immunity is one of the best of 2016 and their live shows are just incredible. Their video clips are first-rate and are something truly special.
Kult Kyss
These two make magical music and I love there sound and all that they do. It's truly special and it won't be long until they are huge.
Georgia Mae
She going from strength to strength. Now living in America her electro sound is taking the world by storm.
HEN
A fantastic singer songwriter who has a bright future with her sound.
Olivia May
Olivia May is a fantastic actor and a singer songwriter. She keeps doing amazing stuff, so I am behind her 100%
Hilary Kennedy
Hilary keeps on working hard and I'll keep on supporting.
Elise Jackson
This talented lady, I love the work that she does as an actor and a producer of children productions and I am behind her all the way.
Lacey Caroline
Lacey is one talented singer songwriter and I know she going to be huge real soon.
Albums
Smoking Martha – In Deep
Just a good rock album
Darcee Fox – Islands
This rock band has delivered the goods with this album
Liam Gallagher – As You Were
I am a fan doesn't care what people think and this album has some really good tunes on it. He has delivered.
Imagine Dragons – Evolve
I dug this album like I did the second one which some people didn't think was as good as the first. This one has a lot of good tunes on it and as expected the production is excellent.
Lights – Skin & Earth
I love Lights and this is a really good album. I am a fan and will always will be.
Yeo – Desire Path
My man Yeo has released a killer of an album, Production is excellent and songs are great.
Kate Martin – Set My Life To Fire
This is an excellent album by Kate. I love it and I have proudly on Vinyl Yay.
The New Pornographers – Whiteout Conditions
I've been listening to The New Pornographers since 2003, yes that long. This is another quality album from the band and yes I've seen them live a number of times.
Natalie Pearson – Long Time Coming
This is an excellent country album, Natalie has the talent to go very far and I know she will.
Christie Lamb – Loaded
Christie is one hard-working musician and this is her new album Loaded, production and song writing are excellent.
Jillette Johnson – All I Ever See In You Is Me
Jillette to me is one of the finest singer songwriters coming out of America in a long time. Her songs and her lyrics are special and this is what music is all about.
Earl – Tongue Tied 
I adore Earl she is one of my all time favourite singer songwriters, this album is incredible production is great and her voice shines here.
Amanda Lynn Rogers – Heavy Blue
I love what Amanda Rogers does and she is my all time favourite singer songwriter and whatever she does I am behind.
Sean Rowe – New Lore
Sean Rowe is an amazing singer songwriter. His new album is excellent and just another notch on career full of masterpiece albums.
Catherine Traicos – Luminaire
What ever Catherine does I am right behind her and thus is no exception
Shannon Hurley – New Day
Another winner by Shannon
Singles/EP's
The Midnight – Nocturnal
I love retrowave and a lot of it's gonna be featured in this section. This two piece has delivered a stunning piece of work. So many good tunes, its just gotta be listened to.
September 87 – Bad Dream Baby
Now this is amazing. Came across these guys on NewRetroWave and was like what is this. These guys are from Melbourne and this song is so amazing and really just a killer tune.
Imogen Clark – Collide
I finally wanted to see what the fuss is all about this talented singer songwriter from Aussie, not only is this an awesome tune, she gave me one of my best interviews of the year.
Jordan F & Vast Hill – The Will
When these two acts decided to collaborate together they released one of the best EP's of the year. This is real 80's stuff and it is truly magical.
Danielle Deckard – Happy
When I heard this last year at her gig at The Wesley Anne I knew this tune was incredible. The way it is written and the way the song is structured I couldn't believe how good this song really is. At her last gig in Melbourne she played another amazing track that surely a single in the making.
Phebe Starr – Chronicles
This is a really great EP, production is first rate, vocals are good as is the song writing. My pick off the EP is Two Hearts. This is excellent Aussie music.
Tigertown – Warriors
This is an excellent electro tune by this Aussie group. I've been a fan ever since I decided to see them play at the Northcote Social Club.
The Wild Romantics – Hungry Teeth
Thanks to Bandcamp I came across this indie rock, alt country, folk Canadian group. This song just got me from the word go. I was like this is what song writing is all about.
FM-84 – Never Stop (feat. Ollie Wride) 
Another incredible retrowave tune by an artist who already has a huge following who had people singing all the tunes at his last gig. This is first rate.
Robert Parker – Awaking
I am already a huge fan of Mr Parker and his incredible music when this came out I was like Hello and had this cranking not stop for days. Just magical stuff.
Olivia May – Tonight
I just love all that Olivia May does and this is her latest tune and it's an incredible piece of work.
On Diamond – Light
I adore Lisa Salvo & On Diamond this is an excellent tune and I for one can't wait to hear the album.
Bellsaint – Landmines
Great tune by this artist will who no doubt take the world by storm.
Lexi Strate – Going Going Gone
Lexi new tune is another killer pop tune by this amazing Canadian artist.
Alli Walker – Play
Alli another amazing Canadian artist who has released an amazing pop tune. She got the talent to go very far.
Hen – Raincoats 
Hen has been doing music for a while and now with a different direction she is now known as Hen and this is excellent debut single and after seeing her live, I think this new change in direction is worth you getting behind.
Alicia Sky – Mr. Fancypants
A really great pop tune. Alicia voice is on fire. The production and song writing is first rate.
Kira Lynn – Over
This talented Canadian musician who spends a lot of time in Nashville. She released a new song this year called Over and it's a great tune and a new direction for her.
TV Shows
NCIS LA
NCIS New Orleans
Hawaii 5-0
800 Words
Sunshine
Bull
Have You Been Paying Attention
Gruen Transfer
The Southern Loom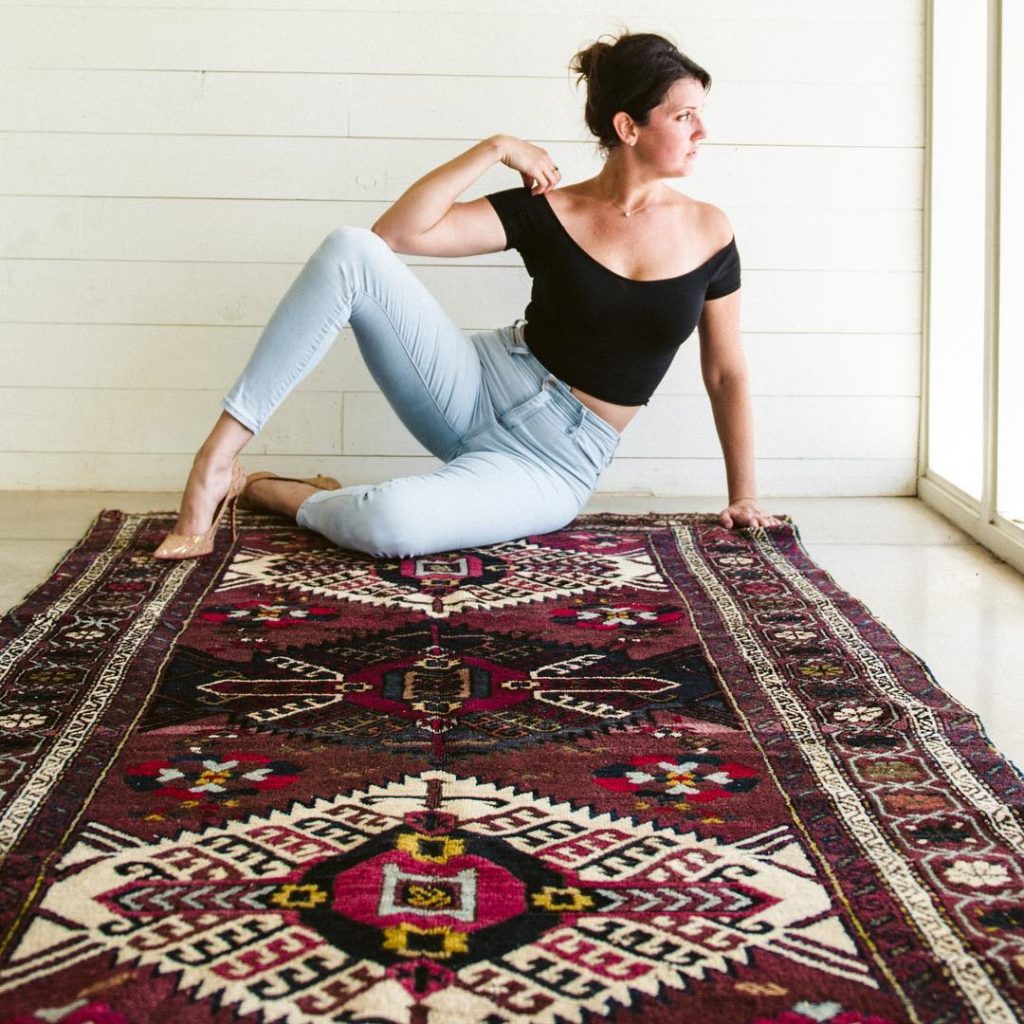 Photos by Laura Morsman Photography
So I've known Laura for a number of years and she runs a business called The Southern Loom where she sells vintage rugs. Which she carefully chooses. The site is becoming popular with new rugs all the time, which she puts up on The Southern Loom Instagram page and on her site. She sells small,medium and large rugs so depending on what size you are after and style you want I am sure she will have something that will scream I need this for my place. $20 flat rate US shipping / $75 international which I think is a good price for shipping. I think she is doing a fantastic job with the business and I love seeing all the new rugs that she posts up. There is information on the site too how to look after these fantastic vintage rugs. So go on check it out and get yourself a new rug for your house.
Allison Kugel
So Allison has a book out JOURNALING FAME – A MEMOIR OF A LIFE UNHINGED AND ON THE RECORD.  It is a great read of a book and one I suggest you read.  I thought I would make her my beauty of the week again on my site. Why because she is drop dead gorgeous, a total sweetheart. Just look at her she is stunning and a real pleasure to know and lucky to have been able to interview her. I am just because I can and love to be able to give her support on my site.
Allison Kugel
So Allison is releasing a book which I am very much looking forward to reading. I thought I would make her my beauty of the week this week. Why because she is drop dead gorgeous, a total sweetheart. Just look at her she is stunning and a real pleasure to know and lucky to have been able to interview her.
Cuddle Bear Pet Care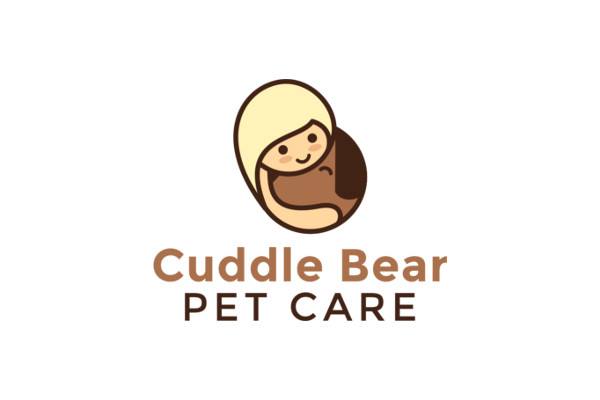 Ok my good friend Melissa Johnston has started up a business called Cuddle Bear Pet Care which is pet sitting business. I will always support what Melissa does and I think she going to do a great job with this business, she cares so much about animals that she will put her 100% into looking after animals.
Cuddle Bear Pet Care is a quality provider of in-your-home pet services. Caring for pets in the SFV and Southeast Ventura County.
Here at Cuddle Bear Pet Care we are about providing the services you need to keep your pets living the good life.
Whether you're going out of town, working late at the office, or need a helping hand to make that vet appointment, our pet experts will take care of it all.
Services include: pet sitting, dog walking, training, puppy and kitten care, medicine administration, and pet taxi.
Looking for a pet sitter give Melissa go, if your living in Los Angeles and in the SFV and Southeast Ventura County. She won't disappoint you.
https://www.facebook.com/cuddlebearpetcare/