Reel Tapes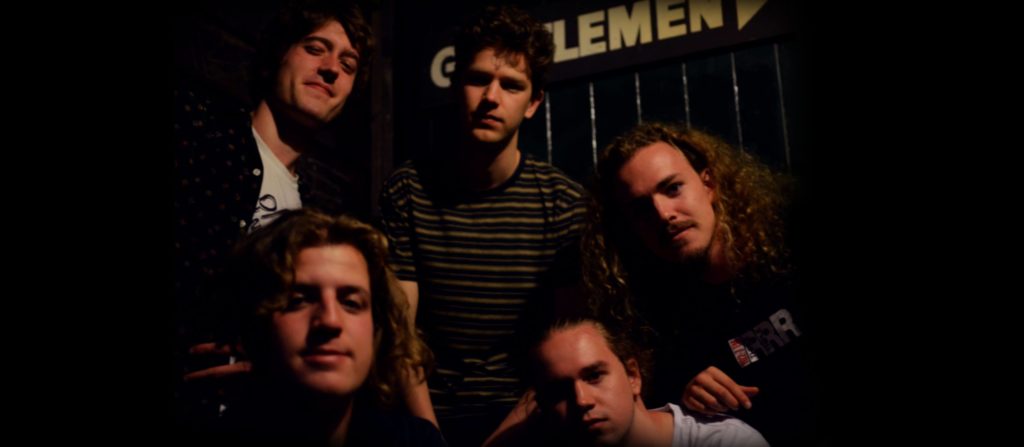 Reel Tapes are a good Aussie band and this is what they had to say about it all.
https://www.facebook.com/ReelTapes/
1. How did you get into music?
We began as mates at high school and had been playing together in the schools orchestras and ensembles for some time. As well as playing our guitars, some of us also dabbled with the cello, clarinet, saxophone and orchestral percussion. It would be pretty special if one day we got to play a concert with the Melbourne Symphony Orchestra. I'm sure our guitarist would be more than happy to have all of his solos played on the oboe.
2. How did the inspiration for the song come about?
The overall theme of the song centres around ideas of having desires and expectations and not having them met; whether they're realistic or not. This leant itself to drawing on some pretty diverse sources of inspiration, including Pink Floyd, Norse mythology and my own life experiences.
3. How does a song start for you?
I just sort of feel it. I'll just be jamming and something I play will sound really cool. I then play this riff about 500 times in different rooms of the house over a 3 week period. Then all of a sudden it's finished! We then work on it as a band and lyrics are added.
4. Where do you get your inspiration from?
I don't think we could pinpoint that precisely. The whole band listens to a lot of different styles and we often don't like music that other band members are listening to. But this is great for creativity! Everyone brings their own vibe and style and I think you can hear this across our tracks. Deep Space is an indie rock track, but there are some twangy guitar leads and groovy funk keys. Each of our songs is unique, but we do have a sound that is Reel Tapes. This sonic is a kind of British rock inspired thing.
5. Has your songwriting changed from when you were starting out?
Nah, I'm never entirely sure how the songs come about… they just do!
6. What has been the best piece of advice you have been given about your music career?
You must enjoy it! If you aren't having fun then what is the point? It's expensive to play in a band and not much money is made, so it's important that you do it because you love it.
7. Do you have set theme for your music or does it go with the flow and changes?
We play two types of songs:
1) Banger party tracks about going to parties and partying
2) Deeper tracks with plenty of groove and feel
So I guess the answers is whatever we feel like!
8. Do you like to write with out inspiration or distractions or do you need a bit of both?
Our band is a bit of a circus at times, but that's just who we are. A bit weird. We try to harness this, but sometimes we just need to sit down and seriously work out what we are doing and how we can improve it.
9. How important is having a plan in place for your music?
Plans are everything! We need to plan our set list, how we will get to the gig, how we will get home again after drinking all of the rider beers. We also want to make sure that everyone has a chance to hear our music, so planning how to get it into everyone's ears is also key.
10. How important is your brand?
It's important for us to present who we really are. We are fun band with up-tempo songs that are enjoyable. We want you to know that we are fun and cool people. I know that sounds super lame – but trust me we are.
City Of The Weak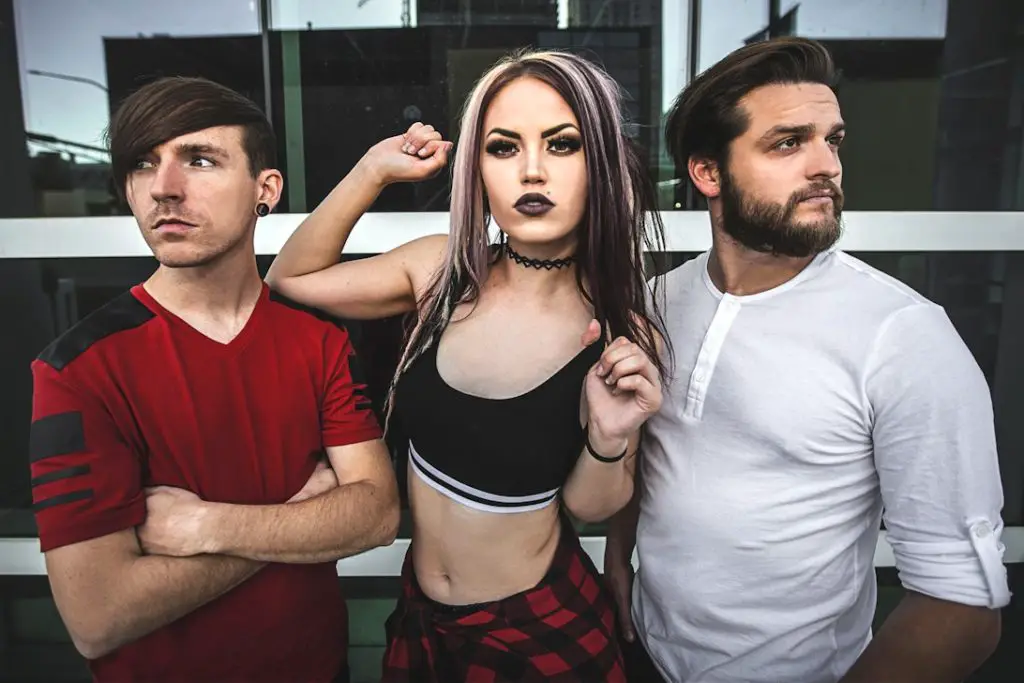 City Of The Weak are a great American band and one of the hardest working. With their new album Pulling Teeth out now. Stef w/ an F answered my questions and the go check out their tunes.
https://www.cityoftheweakofficial.com
1. How did you get into music?
When I was a kid growing up, I was always really lonely. I wrote stories which turned into poetry, which turned into song lyrics once I was gifted a piano from my grandma around age 8. I wasn't really exposed to a whole lot of music since I was from a small town & my parents didn't listen to music. So whenever I wanted to hear something, I just wrote what i felt like hearing.
2. How did the inspiration for the album come about?
Working in the music industry & dealing with all the bullshit that you come across is literally pulling teeth. Everyone has an opinion about what you need to do different or better, & everyone has something to say. There's never merit behind any of it, & you have to remember that one person's opinion is just that; it's an OPINION. We've never fit in with any of the cliques that come in the rock scene, nor do we want to. Pulling Teeth is our raw, real story that showcases exactly who we are and why we are here to stay.
3. How did the recording and production process go for the album?
We went into the studio in May 2016 w/ Craig Owens & Jordan Disorbo to get 3 songs done. Then we came back Oct/Nov 2016 & finished the rest of the album. Working with Craig & Jordan was literally the dream team. It was so great to work with a team that was insanely invested in authentic, original work. It was never about "you can't do that cuz that won't sell" or "you can't say that because it's too specific" like working with a lot of producers is. It was quite the opposite, & Craig encouraged me to get deeper & more specific, & it felt great to say all the things that I've been wanting to say. It felt amazing not to be stifled in our creativity. We had definitely been in a box for awhile, & breaking out was fucking phenomenal.
4. Was the recording process different to earlier releases?
Yeah, we really took things slower this time around & made sure things were recorded exactly how we wanted them. We just were a lot more mature & more familiar with the recording process. Our first two EP's were very experimental & we were very new at the whole process so we just went with the flow. This time around we really took charge.
5. Has your songwriting changed from when you were starting out?
Oh yes! Our first two EP's were written solely with jam sessions. Everyone plays their part in rehearsal & when you get to the studio everyone is discovering what things sound like for the first time ever. For "Pulling Teeth" we demoed everything out beforehand, & listened to what we were doing before making final decisions about what to lay down.
6. What has been the best piece of advice you have been given about your music career?
"Enjoy the journey because being on top isn't what it seems."
7. Do you have set theme for your music or does it go with the flow and changes?
We are very socially conscious so we like to address injustices that we see around us, we've written about child abuse, animal rights, gay rights, & more. Obviously whatever issues we are facing in our lives at the moment are our biggest inspiration. A common theme throughout our career has been about not giving up when the world is against you, & that you are in control of your own life.
8. Do like to write with out inspiration or distractions or do you need a bit of both?
I like to write just a few minutes every day. I feel like all my best ideas come right away. The longer I sit there trying to think about things, the more forced it becomes. 20 minutes at a time is what works for me.
9. How important is having a plan in place for your music?
Having a plan is everything. So many bands fail at various stages of their careers, simply because they didn't have a plan in place. You have to be prepared for everything, & know how to face obstacles when they arise.
10. How important is your brand City Of The Weak?
Our brand is everything. We are very edgy, modern, & we don't give a fuck what people think. We are more than just a band, we want to build an empire. We want to lead a movement of people who don't fit in anywhere, people who have been the underdog & been underestimated. We want to show people that they are not what other people think about them. They define themselves.
I could do a blurb on why you should listen to this but well just have a listen and make up your own mind. Just do it.
Alicia Sky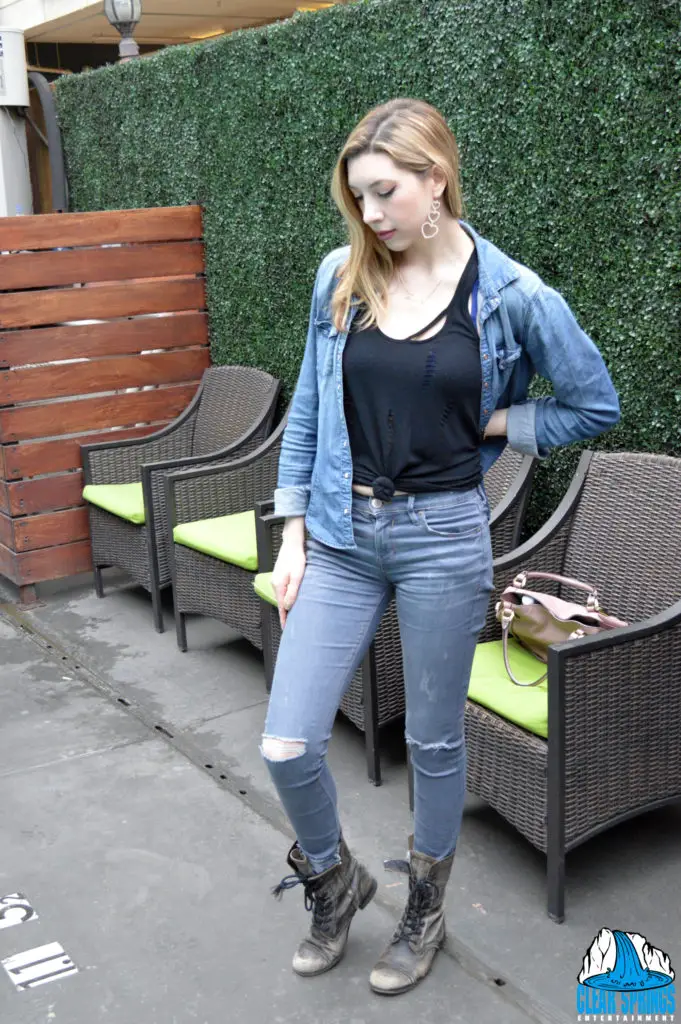 Photos by yours truly Chris
So I've decided to make my talented gorgeous friend Alicia Sky my beauty of the week again on my site. This talented lady is smoking hot with the perfect figure and a really great voice. I was so excited about meeting her and she was just so lovely and appreciated all I have done for her on my little site. She really is so beautiful and yes has a flawless figure I reckon. Yes you will be seeing her in my video series. I am trying to get it all finished I am a perfectionist. Her songs are good catchy tunes that just pop and delight the ears. I am a fan and a friend. Will continue to support this dynamic talent as she is gonna go far. Mark my words folks.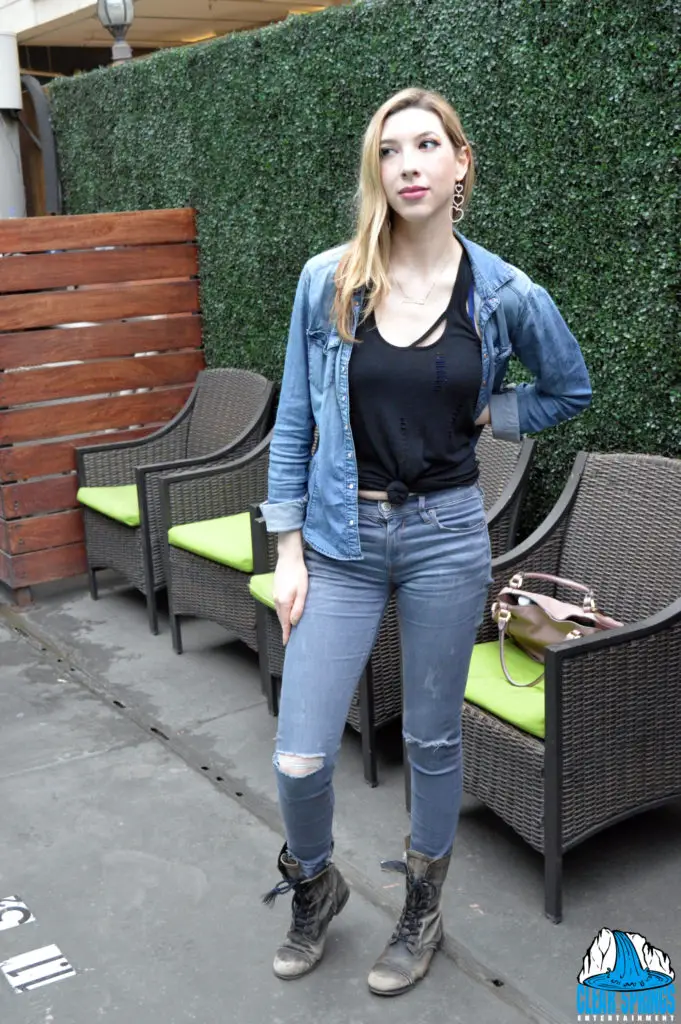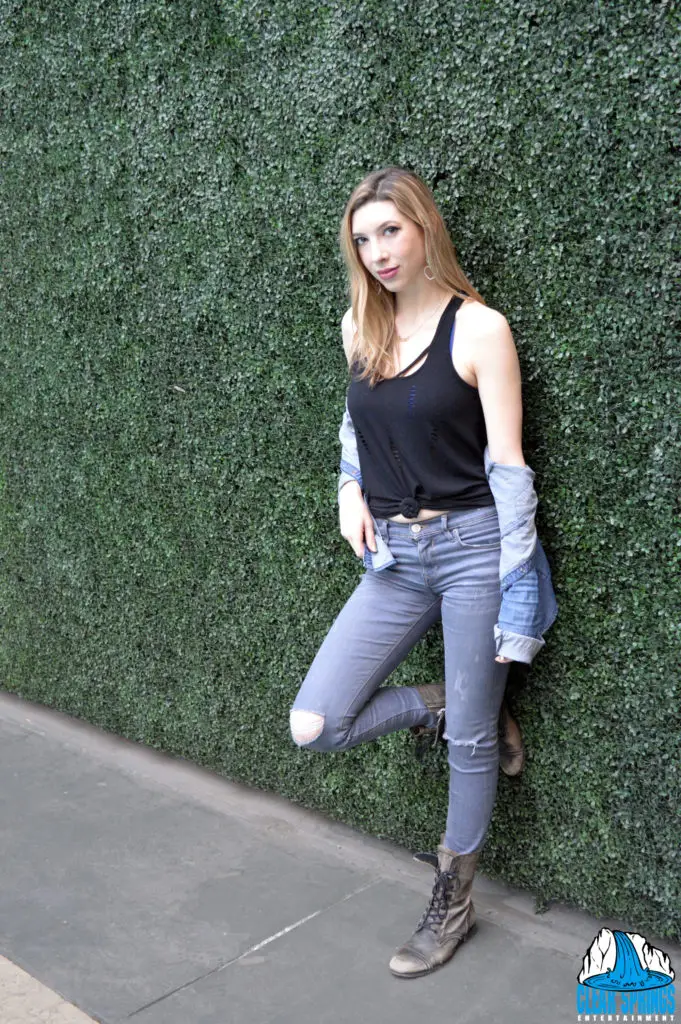 Katey Laurel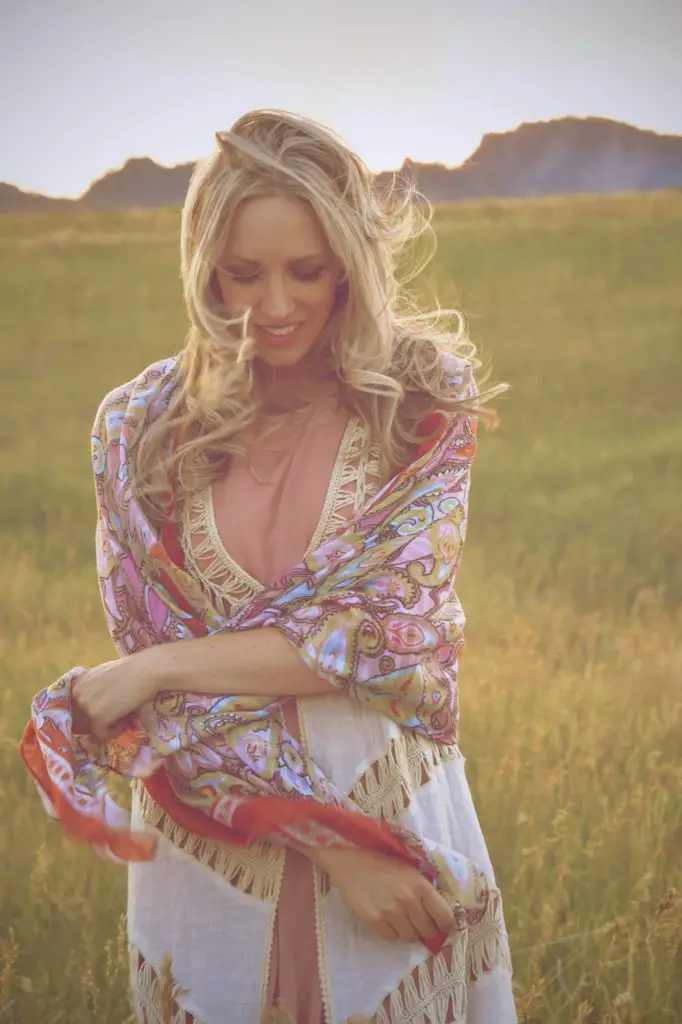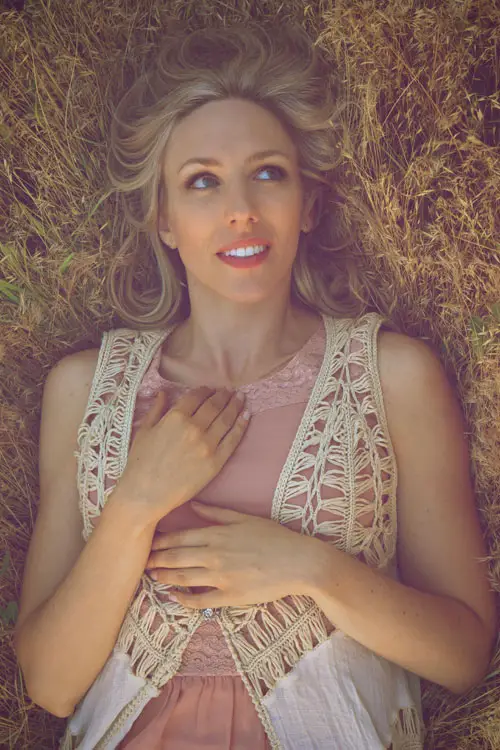 Photos by Kit Chalberg
So my gorgeous friend Katey Laurel has released a new ep called Daydream which is a masterpiece and yes I contributed to the funding of it. I think she is a phenomenal talent as well as she is incredibly beautiful.  She really is a striking beauty,  she has an incredible figure and also is such a sweetheart. Yes their will be an interview with her on the site, we are just trying to make it happen. I will continue to support this incredible talent and if you haven't go get her EP it's excellent. This is why this phenomenal talent is my beauty of the week.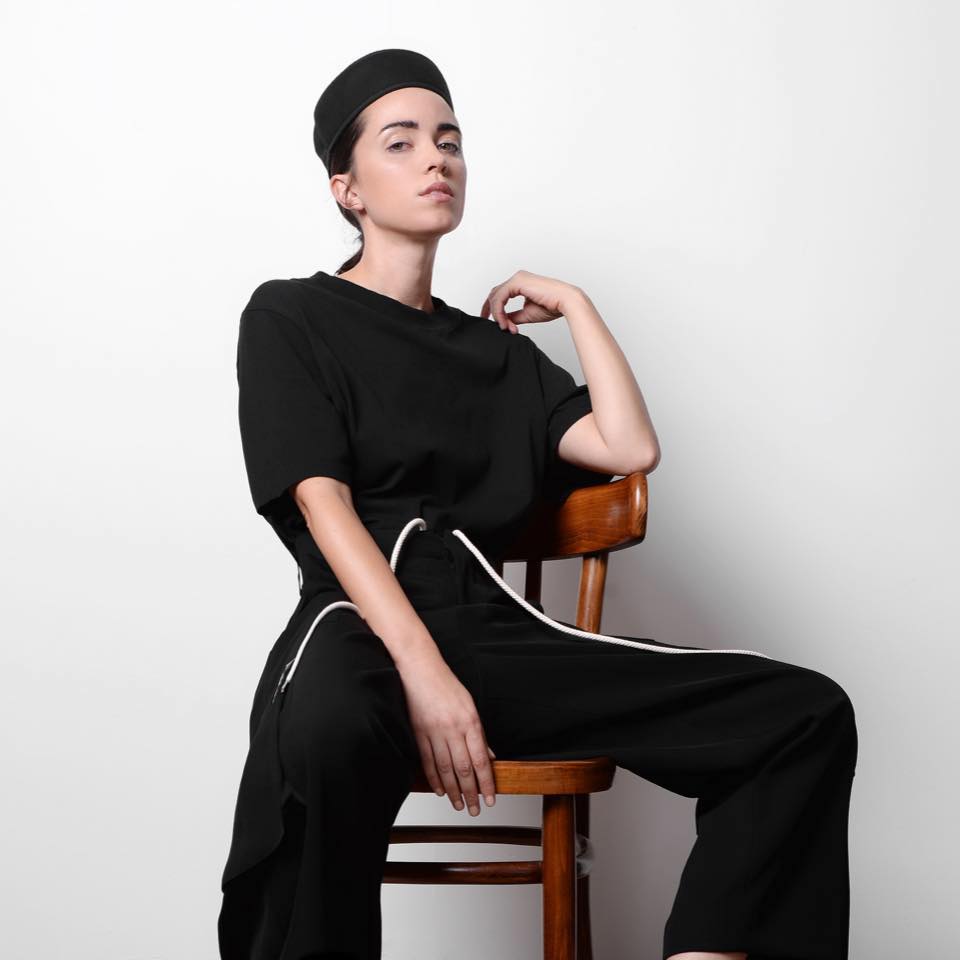 So I have know Kate for a very long time over 10 years and has been supporting her always and when Kate Boy came on the scene. I was hooked.  So her new song Giants is out and it's amazing. I wanna see them play again and of course hear new music from them which sounds amazing like Giants does. So go buy it like I did from my favorite digital retailer ZDigital.
My gorgeous and talented friend Shannon Hurley has released her latest video clip I Found You. A shot for shot re-shoot of Belinda Carlisle's "Mad About You" video.  It's really well done and the song is great check it out.
Sorry for the lack of updates on here, it's been slightly annoying that my laptop screen has decided to not function properly. So having to use a docking station to get it work is what I am doing at the moment. I am reflecting at the moment. My birthday is on the Tuesday.  36 years old and is truly blessed by the support of so many amazing people whom I have been able to interview and become friends with because of this site.  The video series on my trip is almost finished hope to have it out in July some time.
But enough of the chit chat. I am making some very special my site beauty of the week.  The gorgeous and talented Natalie Pearson who I would love to see very much play here again in Melbourne she is talented country singer songwriter with a great voice, killer songs and she unbelievably beautiful. This talented lady can do no wrong by me.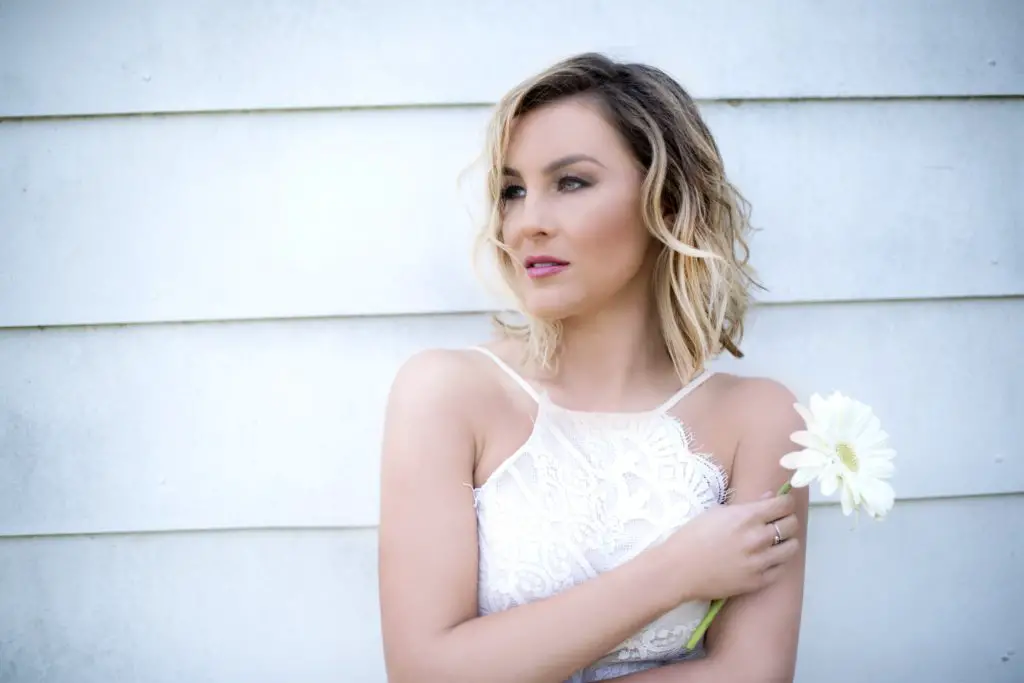 So go and support here and buy her incredible music, she is a star and will be one of the biggest things in Australian country music mark my words.
White Bay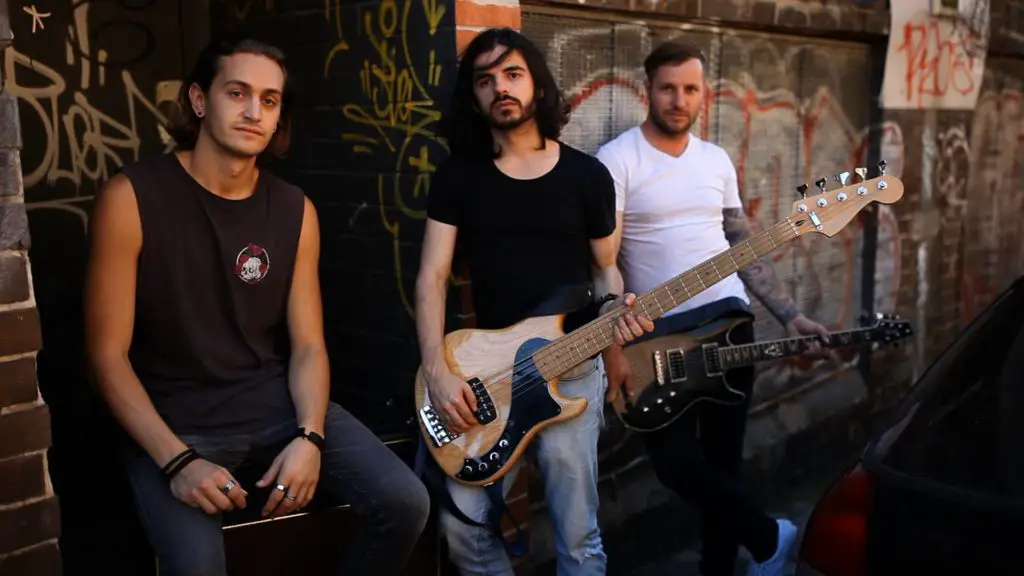 White Bay are an Aussie band doing good things, this is what they had to say.
https://www.facebook.com/whitebaymusic/
1. How did you get into music?
Dennis, Rory, and myself (Sam) all began our varied musical journeys at a young age. We emerged as young contemporary musicians from differing musical backgrounds, though we all share common interests and are driven equally by our passion to live and breathe music. Rory started learning guitar at 7, Dennis started playing guitar and bass at 12, and I started with Classical Piano from age 5.
2. How did the inspiration for the song come about?
In My Head was inspired by, and written after, an exhausting and trialling relationship that I (Sam) had recently come out of. The lyrical content and story is generally built around those feelings, while the structure of the song came together in conjunction with the development of the story.
3. How does a song start for you?
Well, this song (In My Head) in particular was written around the main riff. So this one started with a riff! It varies on a song-by-song basis though, really. Sometimes a song is conceptualised as a theme or idea before an instrument is touched. Other times it's a combination of moments of inspiration and actually playing around on the guitar alongside vocal improvisations. Sometimes as a lyricist and melody writer I'll mumble gibberish around a vocal melody while playing progressions and see what comes out!
4. Where do you get your inspiration from?
Inspiration varies each day! We all have eclectic musical tastes and draw on these depending on what we're into or listening to on a certain day. Personally, I experience erratic changes in what I feel like listening to on an hourly basis. Beyond the band, Rory and myself both have degrees in classical composition, while Dennis is currently finishing his degree in contemporary performance. Basically, we all draw our inspiration from a wide-range of influences. We all share big rock influences such as Metallica, Nirvana, Foo Fighters… But we all have separate influences we bring to the band too. I personally love vocalists John Fogerty (CCR), Chris Cornell, Kurt Nilsen (a Norwegian singer not many people know!), while Rory loves super heavy bands like Meshuggah, Dream Theatre, and Dennis loves The Offspring and heaps of others!
5. Has your songwriting changed from when you were starting out?
Yeah, it's changed. We're always learning and listening to things we like. We have a sound we like, but moving forward and not getting stuck to one sound is something we think is natural and interesting. We've already written EP number 2, even though we haven't even released our first one yet, and theres a development or change in the style and sound.
6. What has been the best piece of advice you have given about your music career?
There may not be one singular piece of advice but more so an overall sense and understanding that it's hard to make a living as a musician. Quite often you're subsisting and getting by. Being told over and over that it's hard to make a living as a musician has made us work harder! Basically, being forewarned about it and being told it may not be the best choice as a career pushed us to work harder.
7. Do you have set theme for your music or does it go with the flow and changes?
We don't have a set theme. We're writing what we like at the time and what we think sounds good, presenting that, and hoping other people like it too.
8. Do like to write with out inspiration or distractions or do you need a bit of both?
Being inspired is what drives us as musicians. I need to be inspired to write something I really care about. If I'm uninspired, chances are it won't be my best work. Inspiration doesn't have to be directly linked to a story. If a song has a certain feeling or mood, that can also be inspiring and drive creativity. Distractions – well we don't need them, but they are normal and human, and we deal with them as best we can.
9. How important is having a plan in place for your music?
Plans are important, but you need many of them. You can have an overall plan to write, record, release music, but you need sub-plans, and further sub-plans. There's plenty of planning as a band. Without a plan you're just hoping things go well. Even with a plan, things can often not go the way you want. Make plans.
10. How important is your brand White Bay?
What's important to us is that we enjoy the music we create and release, and we hope people can connect to our music and enjoy it themselves. We're a serious rock band, but we're all individually pretty relaxed and enjoy not taking our-selves too seriously. We're hoping that comes across in the film clip! We'd like people to see us an accessible band they can interact with on a personal level and we'd like to build a culture around us that people, and ourselves, enjoy.