Katie Cole
I've known Katie a number of years now and think she is a phenomenal singer songwriter, the way she sings and the way she writes song. It is really just magic. She is also unbelievably beautiful. This Aussie singer songwriter makes Nashville her home now and I am happy that she kicking goals and still making incredible music. So this is why this gorgeous talented artist is my first beauty of the week on the site. I am gonna be in the USA in January and she is some one I am going to be interviewing for Parx-e for my video series on my trip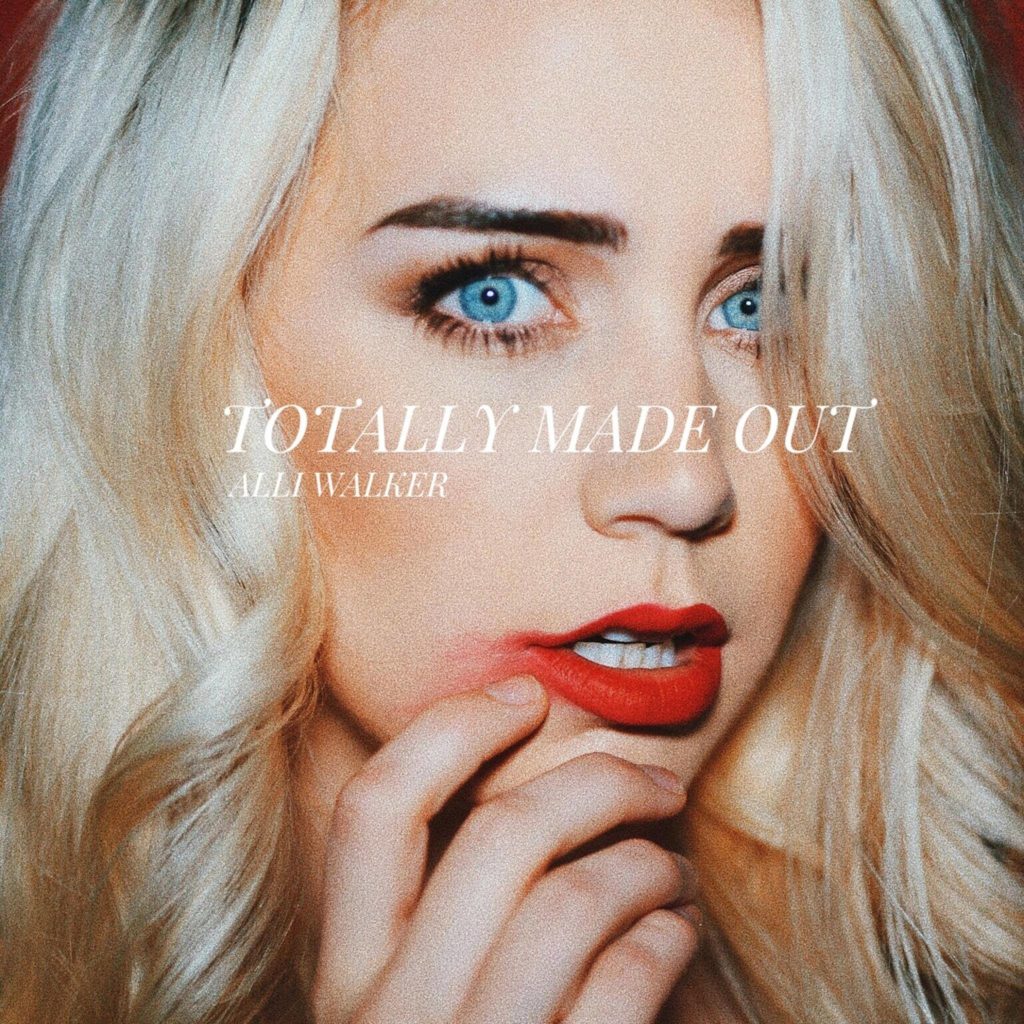 The gorgeous Alli Walker has released her incredible tune Totally Made Out which is a killer pop tune. I can totally hear it on radio right now. It's well written and the production is first class, it's made for radio.  It's available from all good digital retailers including Google Play
Written by: Alli Walker and Emily Reid
Produced by: Milos Angelov
Mixed by: Kevin Dietz
Mastered by: Jeff Diesel
Alli going to be a star hence why she is on my best of list and I for one can't wait to get the album.  I know it will be amazing.
The gorgeous Natalie Pearson has released her amazing new video clip for her song Mr Wrong and I like I have said before I think she gonna be a star. Mark my words folks indeed.
Jonny Taylor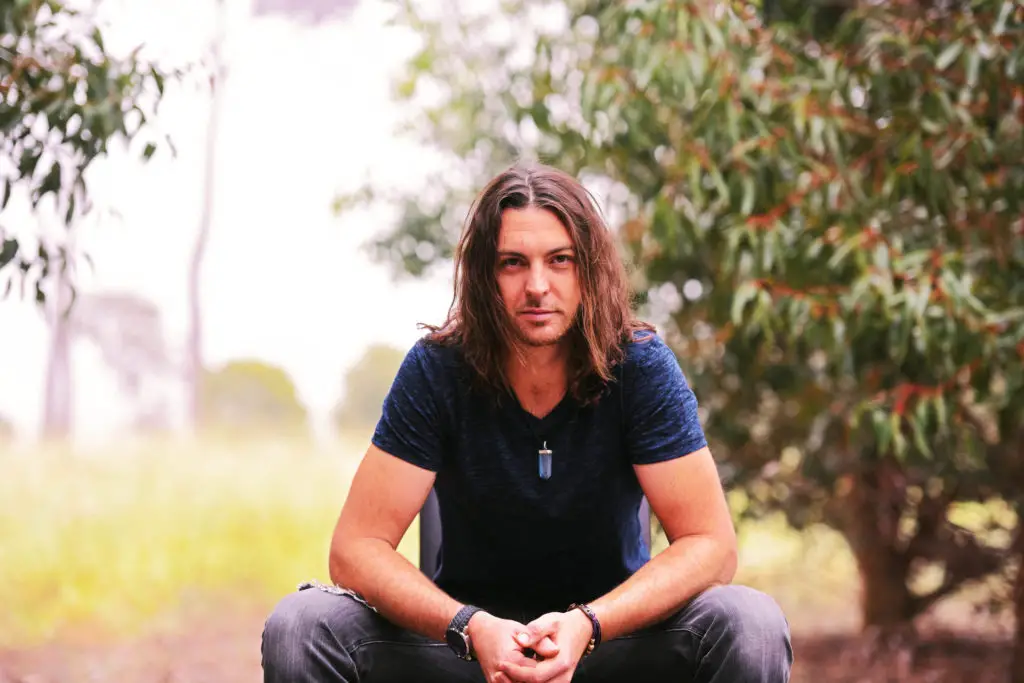 Jonny Taylor is a talented singer songwriter with a new album out called Dig Deep and this what he had to say.
1. For someone unfamiliar with your music, how would you describe the Jonny Taylor sound?
A little bit rock, a little country rock, slight flavours of grunge influence.
2. Tell us a little bit about your writing process. A peek inside the inner workings of your artistry if you will.
For me, it normally always starts with a vocal hook. Then that hook will get me thinking about something, then the music will fall into place around it. Occasionally it'll be a guitar riff that creates the template for an entire song, but 9/10 times it starts with a vocal idea.
3. What's one of your favourite live moments that comes to mind?
A few years back I did a support slot for Leo Sayer at Albany and Bunbury Entertainment Centres. I just performed solo but the crowd were so unbelievably receptive, it was awesome. Not to mention the loving vibes from Leo and his team. So much energy!
4. How important is social media to you in regards to engaging with an audience?
I love it! Especially being based in WA where it's not as convenient to be in the Eastern states hubs – it's a real blessing to have instant contact, and being approachable to fans is also really important.
5. What inspired you to take music more seriously?
I really like it! Haha. A motorbike crash in 2006 forced me to quit my construction job and so I took it as a sign to change direction and make a living out of making music. Never looked back.
6. What's spinning on your playlist atm? Any guilty pleasures?
haha nothing I'm too ashamed to admit! I had Velvet Revolver and Audioslave going the the other day, then switched to John Williamson for a little country poetry. I guess that sums up my influences pretty well 😉
7. You're a fan of keeping the album format alive but do you think there's more of a benefit to release singles or EPs with the influence of streaming platforms arguably
shortening attention spans?
Totally. The EP thing is definitely trendy, and dare I say it's probably the sensible thing to do these days. For me personally though, a full album is a body of work that takes a lot of time for an artist to pour their heart and soul into, and I hope the value of that is never lost.
8. When not consumed with all things musical, what do you do to tune out or reset?
My wife and I have a farm in the WA Wheatbelt, so I love to get out there with her and ride motorbikes and switch off from the world for a while.
9. Your new album 'Dig Deep' is doing the rounds now, what does the immediate future hold?
A big fat tour! I'm heading off on national tour at the start of Jan and don't have a set end-date, so I'm going nomad for a while. The more opportunities to get this record out, the better.
10. Lastly, Prince or Michael Jackson?
Aaaah, here's the guilty pleasure from your previous question! Haha! Michael Jackson. There'll never be another like him.
Dig Deep is out now via Red Rebel Music/MGM feat. Diamonds and Better Day
JB Hi-Fi – iTunes/Apple Music – Spotify – Google Play
Hen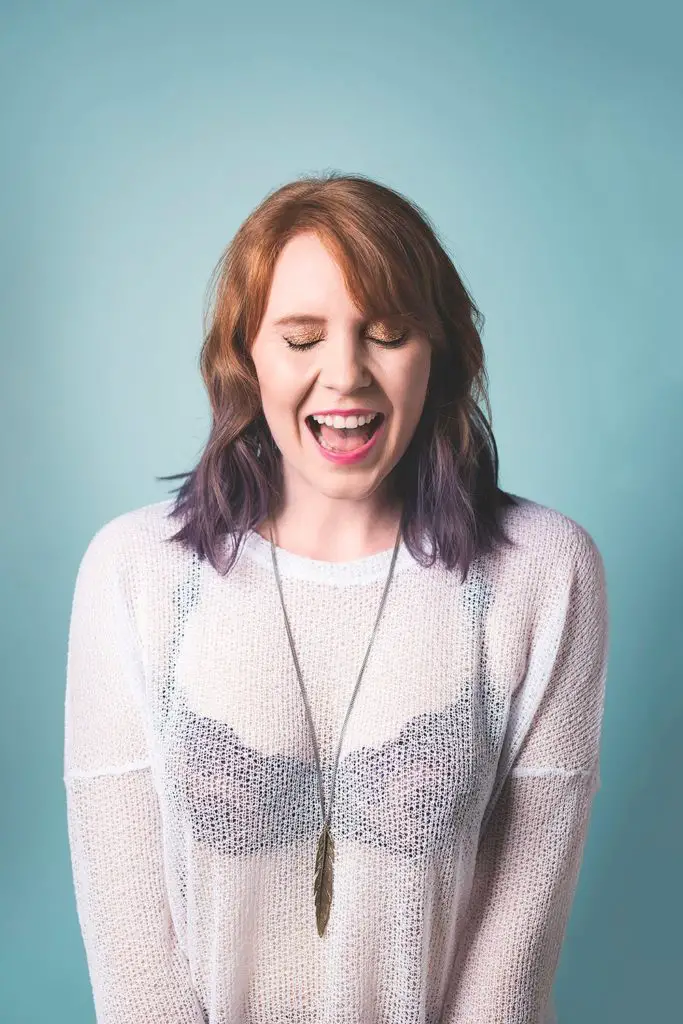 Photo by Alexander Matthew Images
I've known Hen for ages and with a new electro pop sound and a new album coming out next year in march. I had to interview her for Parx-e again. So we chatted last Friday before her gig at The Thornbury Theater and this what she had to say. Hen is a fantastic musician and her new songs she played on Friday were amazing.
Earl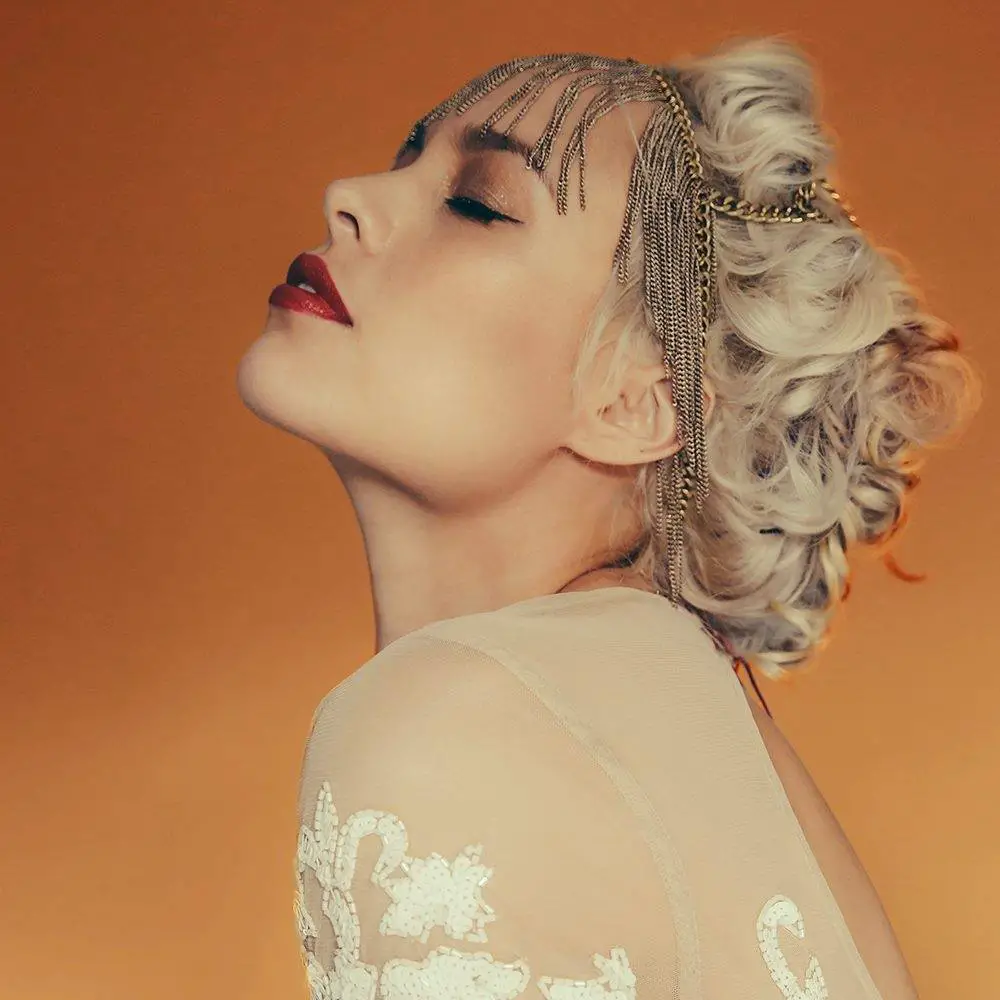 Earl is like one of my all time favorite singer songwriters. Ive been a fan for years and love what she does and will continue to support all that she does. I also think she is incredibly beautiful, she really is just flawless. She works so hard with her music and I am so happy her new album Tongue Tied has become popular.  I just had to make her my beauty of the week for my site.
The talented Destiny Love who podcast I plugged a few days ago you can become a Patron to it. You can start from a $1 to $100 bucks a month and their are special things you can get the more you donate. Here is the link to the page and this what she said about it.
https://patron.podbean.com/breathofinspiration
Breath of Inspiration is created as a service to the world– to anyone who chooses to listen, to receive, to relax, and to deepen into the practice of cultivating inner peace.
Your generous donation, even if it be a dollar, helps me to feel that I am valued for this gift, and that it truly is a valuable service. If you cannot give monetarily, I completely understand, which is why this is offered as a gift in the first place! Please share your appreciation with sharing this podcast with your friends and relations.
Bless your generous offering. May it multiple and flow back to you, multiplied. May your own gifts, too, be supported. Bless you!
I love it when I get to share my friends music on my site and this is their new amazing new tune I Am One. I love what these two do and it's always a pleasure when I get to see them live and also hang out with them. Kult Kyss are ones to watch out for as they are just damn good.
BEC SANDRIDGE ANNOUNCES NEW
SINGLE & TOUR DATES
'I'LL NEVER WANT A BF' OUT FRIDAY 6TH OCTOBER
'I'll Never Want A BF' is Sandridge's most unapologetic and meatiest work to date. Nodding
somewhat to the eighties, Sandridge's theatrical vocals spill over the top of fuzzed out guitars, a
gritty synth bass and hard hitting disco hi-hats. Produced by Burke Reid (Courtney Barnett, The
Drones) at Melbourne's Soundpark studios and mixed by Sandridge's previous collaborator Tony
Buchen (The Preatures) in LA. Sandridge heads out on tour in support of the new single with
dates in Australia, Europe and the UK.
"The song title says it all. I'll never want a boyfriend… Without a doubt this is the most
autobiographical song I've ever written. My Mum gave my number to a customer (a grandfather)
to give to his grand son, when I had a girlfriend. It was pretty delegitimizing. ..Sorry Mum (I love
you)" Sandridge says of the track.
A nomadic pop/punk logomaniac, Bec Sandridge has a guitar swagger reminiscent of Prince,
and the delivery of new wave icons like David Byrne. Her previous singles 'In The Fog, In The
Flame,' 'You're A Fucking Joke' and 'High Tide' all landed high rotation on triple j, 3RRR, FBi and
community stations throughout Australia alongside international airplay in Europe.
2016 was a pivotal year for Bec – after winning the triple j Unearthed competition to play Yours
and Owls Festival she signed to Wollongong label Farmer and the Owl to release her In The Fog
EP. As well as play a myriad of shows supporting the likes of Montaigne and Cub Sport and
nabbing festival slots at Festival Of The Sun, Fairgrounds and BIGSOUND.
At home on the stage, Sandridge has traversed the country in 2017 with tours alongside The
Rubens, Highasakite, The Naked & Famous and Mitski. Also, appearances at Groovin The Moo,
The Hills Are Alive, Big Pineapple Music Festival, Mountain Sounds Festival and a welcome return
to Yours & Owls Festival, with The Plot still to come.
For the upcoming Australian dates Sandridge has partnered with LISTEN to present the shows.
"Because shows should always be inclusive and safe spaces. I want to ensure that everyone has a
good time and that everyone feels welcome and celebrated. It means that behaviour like
sexism, racism, homophobia, transphobia and ableism simply aren't tolerated which is important
and cool. "
Bec Sandridge – 'I'll Never Want A BF' Tour Dates
Australian Tour Dates Presented By LISTEN & 123 Agency
17th November – Howler, Melbourne
24th November – Oxford Arts Factory, Sydney
25th November – Blackbear Lodge, Brisbane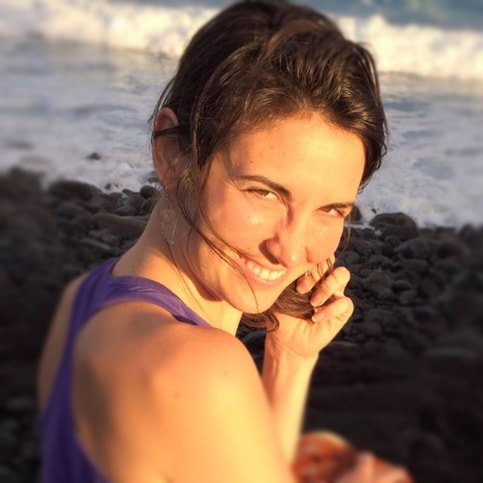 Breath of Inspiration Destiny Love amazing new podcast. If you'd like to relax, restore your vitality, and strengthen your practice of cultivating inner peace, this podcast is for you. Here, Destiny Love guides embodied meditations woven with inspiring contemplations; breath-full and spacious, nectar for the ears.  I love all the stuff Destiny does so this is something special she is doing here and it's great to hear this podcast that she is doing so far.
https://itunes.apple.com/us/podcast/breath-of-inspiration/
https://breathofinspiration.podbean.com/
http://www.destinymarielove.com/