PLASTIC // HAS ANYONE EVER
"[Nightmares] explores the band's undeniable talent for masterfully crafting thoughtful emotive indie rock"
– Tone Deaf
"The lyrics of 'So Numb' have really gotten underneath my skin" – Sounds of Oz
"Its front-man Louis McDonald's soulful voice and introspective lyrics that really guide us through"
– Happy
Melbourne rock/noise-pop outfit, Plastic releases their first single in over a year, 'Has Anyone Ever Told You You're Alive'. A banging, catchy slap in the face that sets the tone for their forthcoming sophomore EP, Air Conditioning.
'Has Anyone Ever' explodes out of a wall of static, an off-kilter melody carved from a 4-minute block of white noise. Clearing the static is front man Louis McDonald. With candid lyrics: "it's all this staying up late… what part of this has you so confused?" sings Louis if not a little sarcastically, "Has anyone ever told you you're alive?"
Honing the songs on their latest New Zealand tour, the band settled down in late 2016 for summer hibernation. Their first attempts at self-recording in a Collingwood sauna they call their studio proved fruitful.
Having previously sold out a headlining show in Auckland and support slots in Melbourne for the likes of Alex Lahey and Frida, Plastic launch 'Has Anyone Ever' at Bar Open on March 31. The release of EP Air Conditioning will follow in April.
Fragile Animals awesome new tune Signals. Killer tune very much worth your time.
Jessica Vaughn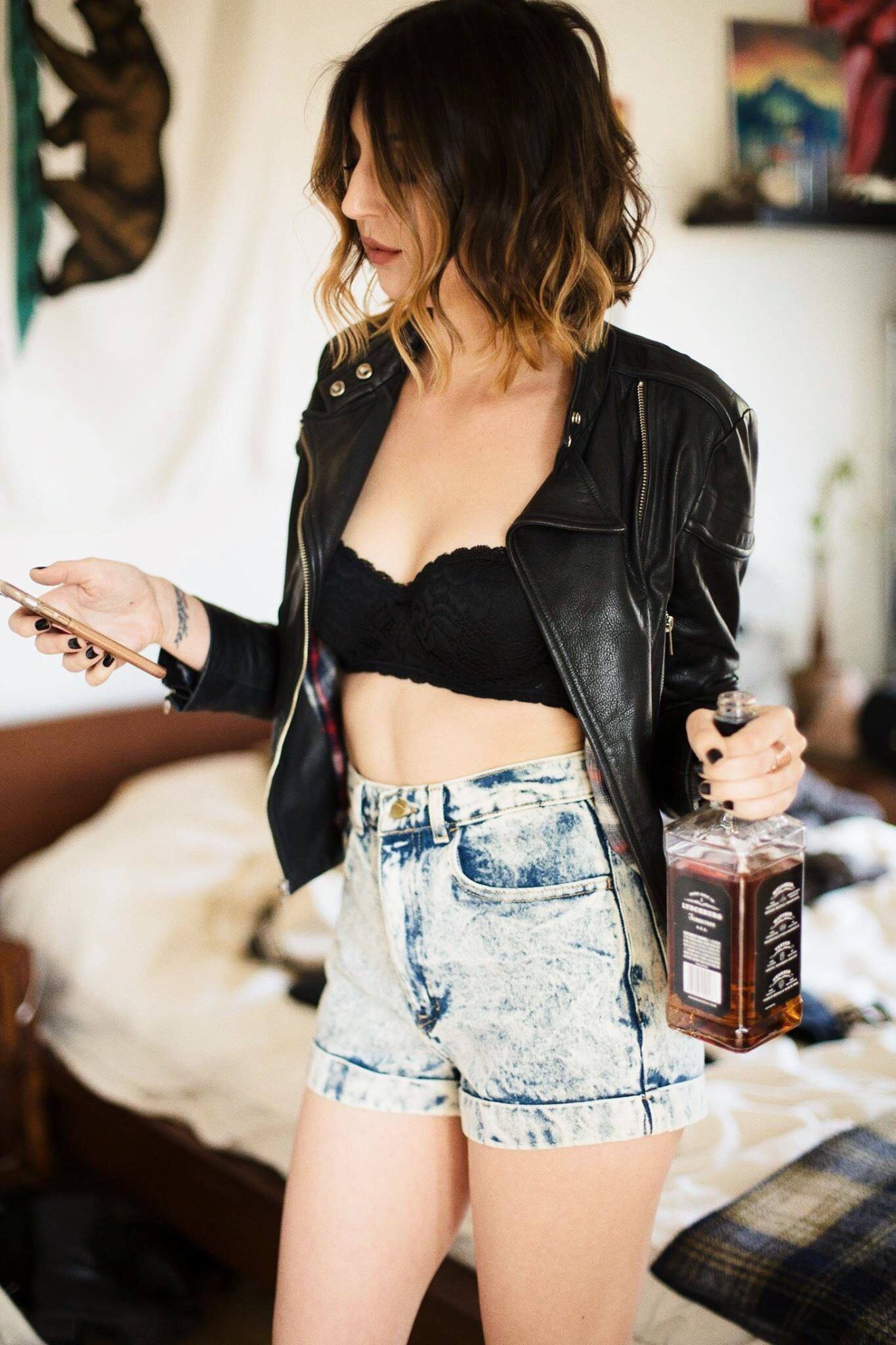 Photos by Chris Wood
Ok so Jessica Vaughn is one of the few people who career I have been following for a very long time, first came across her in 2004, so it's been a long time. She is a phenomenal talent, she can sing amazing, write incredible tunes that are a joy to the ears and have something to say. She is one of the hardest working musicians that I have had the pleasure of interviewing. She has been many names over the years but she has always put out first rate first class music that is something special. This drop dead gorgeous beautiful woman is my beauty of the week. There will be two this week and she is my first. This is a talented artist who will keep continuing to make amazing music.
https://www.facebook.com/JessicaVaughnMusic/
Melbourne electronic project SAATSUMA share their first single of 2017 Isolate, as premiered on triple j Home & Hosed and The Ripe.
A collaboration between Memphis Kelly and Cesar Rodrigues, Isolate explores the destructive nature of complacency, and the notion that disengaging from the issues around us will only lead to further decline. Mixed by Dream Kit (Declan Kelly) and mastered by Adam Dempsey. Isolate is the first taste of SAATSUMA's debut album to be released later this year.
Isolate is SAATSUMA's third single release following up from Storm and Floating, both of which received praise from local and international tastemakers such as The 405, Acclaim, Broadsheet and features from triple j, 3RRR, FBi Radio including live performances at PBS Studio 5 and Balcony TV.
2016 saw SAATSUMA share stages with Olympia, Dorsal Fins, Vera Blue and Yeo, and showcases at BIGSOUND, Melbourne Music Week and Paradise Music Festival.
On stage, SAATSUMA is fronted by Memphis Kelly and joined by Cesar Rodrigues, Maddy Kelly, Lachlan Stuckey and Andrew Congues. Their captivating live show features analog synths, drums, layered vocals and live sampling. SAATSUMA launch Isolate across three dates in Sydney, Brisbane and Melbourne.
ISOLATE TOUR DATES
March 10 – Brighton Up Bar, Sydney
March 17 – Black Bear Lodge, Brisbane
March 18 – Northcote Social Club, Melbourne
March 24 – The Hills Are Alive, Loch
HUNTLY // SONGS IN YOUR NAME EP
Melbourne trio Huntly are pleased to present their sophomore EP Songs In Your Name featuring previously released track Please and leading single Tempelhof.
Tempelhof showcases Huntly's trademark approach to evocative dance music, conjuring a rich, emotional rave to intoxicate listeners. A sensual R&B jam that starts with a question and ends with an explosive drum & bass breakdown, Tempelhof is about age-old lust and euphoria. Carried by Elspeth's vivid lyricism, airy synths, and dynamic crafted beats, the track is a rapturous call to vulnerability and catharsis, Huntly's call to arms.
Huntly describes the EP: "We fell in love, we got rejected and we rode down airstrips together listening to Jon Hopkins. Get sad, write a banger. The cycle continues. Songs in Your Name is a dedication – to our friends who are our lovers, who let us go and stayed up all night with us in a big soft bed with the fan up so high it almost spun right off and decapitated us. These Songs are in Your Name, we are the voice".
Huntly have been building a reputation as one of Australia's most dynamic and evocative live electronic acts, with their single We Made It surpassing over 1 million plays on Spotify.
More recently, released late 2016, Please secured praise from local and international tastemakers, i-D, Ohestee, Lucifer's Monocle and more. The track has also been rinsed on the airwaves, from a series of features on Spotify, triple j and FBi Radio. Huntly have also recently been named an "under the radar act to discover" by Double J and "artist to watch in 2017" by Purple Sneakers
Pulsing between the borders of Melbourne's experimental R&B scenes, Huntly will again charter new territory with their EP Songs in Your Name, out now. Available digitally and on limited edition 10" vinyl by Lathe Cut (cut by hand, hand numbered and hand stamped label) via Neat Lawn.
SONGS IN YOUR NAME TRACKLISTING
1. Please
2. Kate's Bed
3. Tempelhof
4. Please (Nite Fleit Remix)
SONGS IN YOUR NAME TOUR
February 18 – Gay Times Festival, VIC
February 24 – Phoenix Bar, Canberra ACT
February 25 – Cake Wines Cellar Door, Sydney NSW
March 11 – The Empire, Brisbane QLD
March 17 – Boney, Melbourne VIC
Alessia Cohle – Talk To Me (Self Released)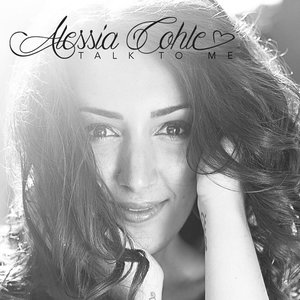 All right finally a review, another review, Well this one I got sent last year in November and finally getting around to it. Alessia Cohle is a Canadian country singer songwriter and this is her newest release Talk To Me which is a fine album and fine entry for country music. How Bad is a solid opening track very rocking shows off the musicianship, vocals and the lyrics. Two Steps Ahead has the same kind of vibe as the opening track, has the energy and vibe that has a lot going for it. On Your Mind is one of the ballad tracks off the album, let's her vocals and song writing shine here. Talk To Me is one of my picks off the album, it's just a good honest modern country tune that has everything going for it, the way the song is structured to the way it is sung, the way it is written. It is the perfect representation on what Alessia Cohle is all about. If she hasn't made it a single yet, she totally should, it screams radio play. More is another pick for me, I love her vocals on the song, she shines here. It is a ballad and it is another song that screams radio play. I can see people really digging it. Separate Ways is another well written tune, structured nicely, lyrics are good and her vocals shine. Fireball Kiss is more of a up beat country rock tune, loves the use of the guitar in the intro, the musicianship is first rate. Everything is another pick off the album for me, from the moment the track opens, you know it's an excellent track. It's just a good song and I am sure radio would fall over it in a heartbeat. Where We Left Off is another good tune, solid musicianship, great vocals. What not to like. Weight of You is another ballad track and another song that screams radio play, it's well written and her vocals just melt in your ears here and that's great. High Road is a rocking country tune that has great vocals, musicianship and delivers. This is a solid album, Alessia Cohle is the complete package, she is beautiful, she can sing, know how to write a great tune and has an album that shows off how talented she really is and ensures her a long-lasting career. Hope's I get to see her play one day and hear all these amazing tunes live. If you love country and modern country check this out, this Canadian has the goods.
Award-winning Brisbane pop songstress Francesca de Valence has broken new ground with a unique collaboration for her latest single release.
De Valence took the last single lifted from her acclaimed album "Own Self" and remixed her crystalline vocals with Hip Hop from local artist Brennan Smith, aka Megalodon. The result is Yellow feat. Megalodon – a joyous, unconditionally loving summer track to help us all forget about the worrying state of world affairs and put a skip back in our collective step.
Francesca says the unique sound came about almost by accident.
"I played a few songs at rocker Byron Short's engagement to 4ZZZ presenter Tina Walsh at the end of 2016. Little did I know that's where I would meet Megalodon and spark my first Hip Hop collaboration," she said.
The collaborative spirit of Yellow feat. Megalodon also extends to the beautiful video, which has been produced and directed by former TV news reporter-turned digital content creator, Alex Smith. Gorgeous backdrops star with de Valence and Megalodon as the stunning beauty of Currumbin Beach, the Lockyer Valley and Warwick's Sunflower Fields remind us of Mother Nature's generosity.
The video is a reflective celebration of 'Yellow', a song to honour the sun, the earth and magnificent love.
Song is available from all good digital retailers.
The smoking hot Alicia Sky has released her new song Mr. Fancypants and it is such a catchy tune and I for one can't wait to see the clip.  I've seen pics on her Instagram account from the clip and she looks amazing in it. So check it out, the song is available to purchase from usual places.
Emily Dawn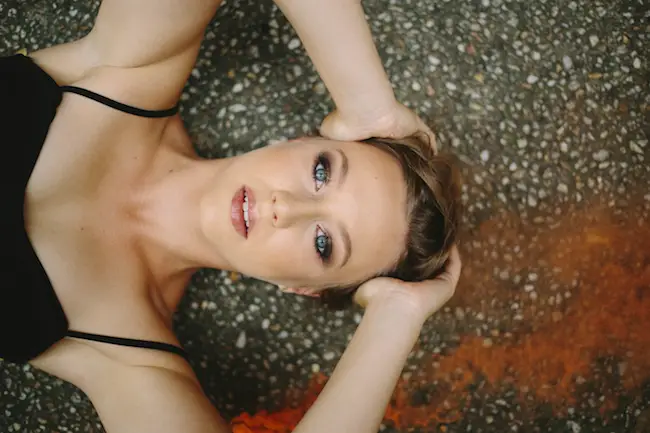 Emily Dawn music is really good. I totally dig what she is doing and when asked you wanna interview. It was no questions asked. So read on and find out more about this talented Aussie artist.
https://www.facebook.com/EmilyDawnMusic/
1. What inspired you to get into music?
1. I've always resonated with music, even before I started playing an instrument. It sounds cliché but I've had a connection with music from a young age. I remember my Mum singing Bohemian Rhapsody to my brother and I on our living room floor when we were in early primary school. We started learning an instrument at high school and I just wanted to keep playing. Eventually, my Mum bought me my own guitar and that is where my journey with music began.
2. At what age did you first start writing music?
2. I have been writing music from a young age but I started taking it seriously when I was 17. That is when I began writing music for different instruments and putting the pieces of a song together, not just writing the melody. It has been a process of fine-tuning my song writing skills and improving those areas that I am not so good at with the help of close friends that are musicians, producers, and engineers.
3. When did you know to start being serious about music?
3. In late 2014, I was working as a youth pastor/youth worker and due to a change of leadership, my job role changed and compelled me to leave. I didn't know what to do. I had been playing music for years but I never thought of it as a career. I decided to give it a shot and see what happens and it's been a wild adventure ever since!
4. For you how does a song start?
4. Song writing is never the same process for me. Sometimes, it will be birthed out of an emotion; if I'm frustrated or upset at a situation, I'll go straight to my piano or my journal. Sometimes, it will be come from me fiddling around on the keys. Sometimes, it will come from a lyric that resonates continually over a few days. Often, it will be birthed out of a lyric or a tune that it is in my head. I'll start with that lyric or that tune and often, the song pours out of me, as if it was just waiting to be written.
5. How does inspiration come about?
5. Daily, I try and be inspired, whether it has to do with music or not. Amanda Cook once said, "Chase inspiration every day. Do not let a day go by without acknowledging something beautiful." If I want to write a song, I will go for a long drive through the hinterland or I'll go to the beach or I'll walk through a field. I'm inspired by the environment around me. I'm inspired by the virtues that people hold. I'm inspired by God. I'm inspired by the relationship that I have with certain people.
6. Do you have moments where you just can't write?
6. Oh, absolutely! It is essentially the same thing as when an author will have 'writer's block'. You get stuck. You get frustrated. The creativity isn't flowing. Often, that means I need to take a step back and have a break from writing that song. Sometimes it will be months until I come back to it but I'll come back with fresh eyes. I'll see something I may not have seen a few months ago.
7. How important is playing the right balance of shows and playing the right shows?
7. As any musician will experience, the right balance of shows is a fine line. I recently had a friend give up music because he had trouble finding that balance and essentially got burnt out in the industry. You've got to be aware of what you are hoping to get out of each show. There are certain shows you will play purely for the money because that will enable you to play the shows that you want that may not pay as well. It's a balance between playing cover gigs and being known as an original artist.
8. What do you hope your up coming tour and the new single will do for you?
8. The motivation for doing the East Coast tour was for me to gain exposure as a solo artist and expand my fan base from local to national. This will come with time but a tour is the easiest way to get more of a national fan base. The new single was aimed to give people a taste of more of the direction that I'm heading in with my music; it is much more electronic and alternative than my previous releases.
9. What do you hope 2017 will have in store for you?
9. As a reasonably new artist to the industry, 2016 was laying the foundation for my career and gaining a better knowledge of the industry and becoming confident in the music that I wanted to produce. 2017 will be full of new opportunities; especially collaboration and new music. I'm hoping that 2017 will give people more of an idea of where I am heading and what music I am going to continue to produce.
Damn The Maps have been performing for a while now and to me they are a good band. Have some good tunes and I totally dig what they do. This is their clip for their new song The Answer. I love the video game video to the song and the track totally rocks.