The Achilles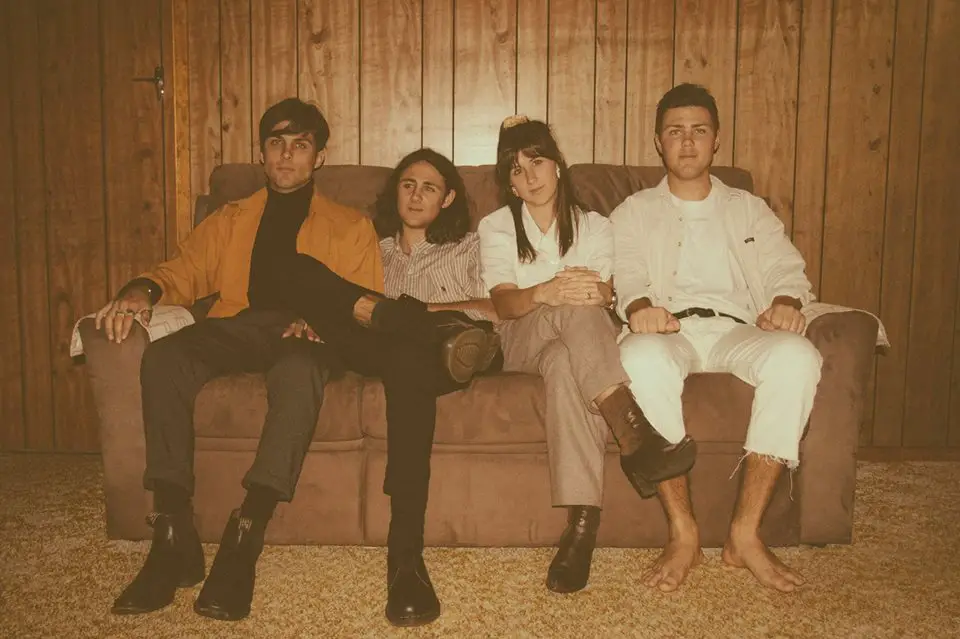 Queensland band The Achilles answer my questions about their folk pop music. Check them out.
https://www.facebook.com/theachillesband/
1. What was the inspiration behind the new the new song and how was it structured?
It's a song that was written quite a long time ago, but we finally felt like we were totally happy with the arrangement when we decide to record it. It has all the elements of our current sound – it's dancy, catchy, still has folk roots but incorporates more of a pop feel.
2. Are you happy the way it turned out and what do you hope people will get out of it?
We're stoked with the end result. Hopefully it's a song that gets people grooving but on top of that it's a very lyrical song so there's a lot for the listener to interpret for themselves too.
3. How does a song normally come to you?
It's a sporadic process but generally i've got to have a theme in mind and then force myself to sit down and put pen to paper to actually create something.
4. What inspires you now when writing music from when you were starting out?
Life in general has always been the inspiration and I tend to write about stuff that's going on in my life at a particular time – struggles, triumphs, general thoughts.
5. What to you stands out being the highlight to date?
Recording this track was a big highlight but also playing at the Big Pineapple Music Festival in 2016 was another stand out.
6. Do you have moments where you just can't write and need to take a break?
Definitely – if I didn't train myself to sit down and get a song from my head onto paper I don't think any of my ideas would actually turn into songs.
7. What is your long term goal for your music and what do you hope 2017 will play a part in that?
We are just hoping to write and record more fresh tunes and back those releases up with a heap of live performances. We love gigging and hopefully 2017 will be a year where that can happen a lot.
8. What is next for yourself?
Keep writing! It's something that I never seem to have enough time for, so that's something I'd love to focus on.
The deal I share it if I like it, so just listen or watch the clip.
I love The Wild Romantics, their EP She Could Tell it's just so good. I love their blend of alt country and alt rock. This is their new song Hungry Teeth and it just works.  I love the male and female vocals just working well together, they really do just work together. Bought the song off bandcamp the minute I heard it. I wanna interview these guys for my website.
Bellsaint has released her amazing new song Landmine.  Bellsaint has an amazing future ahead of her. So I look forward to hearing more from her.
You can get the song from google play, my favourite digital retailer ZDigital and of course iTunes.
Imogen Clark has released her amazing new song Collide and its very much worth your time downloading I will be. Plus the clip, she looks stunning in it.
Can't wait to hear more
Tafari Anthony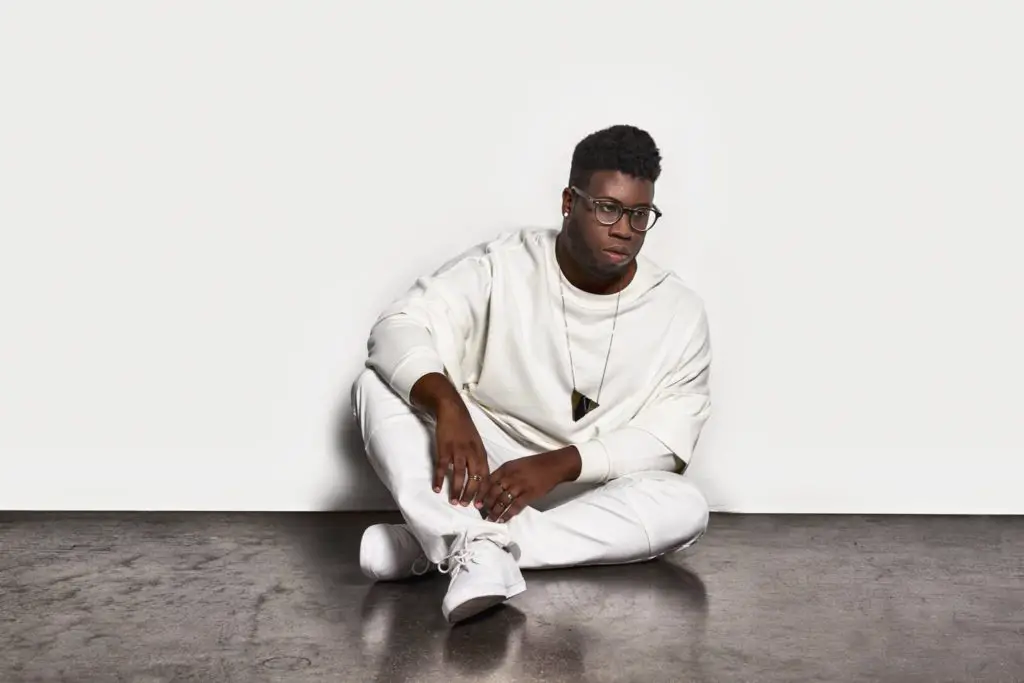 Tafari Anthony is a talented artist from Canada. Dug what I heard and he has a new song out called To The End. This is what he had to say about it all.
https://www.facebook.com/TafariAnthony/
1. What was the inspiration behind the new song and how was it structured?
I wrote "To the End" with my good friend Ava Kay at a time where I made a very conscious decision to stop making excuses for why I couldn't do music. For so long I stopped myself because I thought I was overweight, because it cost too much, because I didn't know the right people, because I wasn't good enough – eventually I realized it's all bullshit. I told myself if I want to do this, then I have to make it my own way, in spite of the things I felt I lacked.
2. Are you happy the way it turned out and what do you hope people will get out of it?
I'm very happy! This song pushed me in ways I didn't know I could go. The song is definitely a pop song. Because of the way it's written, it was my job to stay true to what it was and make sure not to push it in a direction it wasn't supposed to go. It took a lot of trial and error on my part with the production to really figure out how to bring out that obvious "pop" feel, but still keep the honesty of the original piano/vocal demo.
When people listen to my song, I hope they can relate to the struggle of wanting something and having to really push to achieve it. For those who maybe don't have that strength yet, I hope this song can be an anthem for their lives to help them continue to work hard for the things they want.
3. How does a song normally come to you?
In many different ways. Lately, a lot of songs I've written have come to me in dreams. I must be getting some really good sleep these days! hahaha! I'm a very observant person by nature. I tend to be quiet in groups and "people watch", this gives many opportunities for some interesting song ideas. I'm also the friend that a lot of my friends come to for advice on their life problems… and that definitely inspires many songs! haha
4. What inspires you now when writing music from when you were starting out?
I think the biggest difference now from when I started out is a real sense of focus. I think for most artists the inspiration sometimes stays the same. We figure out early on what the things are that we like to write about, what fuels our creativity, and with each project it morphs and changes (hopefully for the better). I often joke that I still write the same stuff I used to when I was 12… but hopefully the lyrics are better now!
5. How does it feel to having your new EP Remember When out?
It's great…but also weird! When I initially went into the project I thought it would be completed and released maybe 6 months after Die for You …Fast forward to over a year later and here we are! It took longer than I anticipated, but just like the first EP, I wanted to make sure it was done right and not just "put it out to put it out". I'm glad it's getting such a positive response so far!
6. How was the recording process different to last EP?
Honestly, the process was very much the same. The difference being that this time around I had more clarity on what needed to be done. I focused more on what direction would be the right one to continue the story. I also knew who I wanted to play on the record from the get go. This made me write in a different way so that I could showcase talents like Alex St. Kitts (who plays bass on every song minus "To the End"), Dan Trapp & Marito Marques on drums (both compliment each other but offer such different vibes), Jon Mychal and Kyle McGill on guitars, and Ava Kay and myself on keys. I kept the team very small for this one because it just felt right.
7. What to you stands out being the highlight to date?
Last year CBC radio added my song Know Better to their programming simply because they loved the song, and it literally changed my life! Radio wasn't even on my radar when I put out that EP, and the love and support I've gotten from them has been something I really cherish. It's helped bring my music to so many more people, and gave me renewed confidence that I was on the right path.
8. Do you have moments where you just can't write and need to take a break?
Oh yes! It's usually in the middle of writing haha. I start a lot of songs, and then sometimes part way through I just get stuck and my ideas just stop flowing. Most times if I take a bit of a break to clear my mind and come back to it, it's a go! Sometimes I just need to push through it though. Not everything will be great, but there is definitely a discipline needed to write and do it consistently.
9. What is your long term goal for your music and what do you hope 2017 will play a part in that?
I want to continue to reach a wider audience while still creating honest music that I believe in. It can be very tempting to try and change myself to fit in. I want to stay true to myself, go on tour as a solo artist, record and write with other artists and fully immerse myself as a successful, full time musician.
I'm hoping this year will bring some opportunities to work with a label. I know we're in a time where you could be with or without a label, but for me, I welcome the opportunity of having that kind of support and guidance.
If all else fails, just put me on tour with Beyonce cleaning her shoes or something…
10. What is next for yourself
Now that Remember When is out, I'd love to say I'm taking a little downtime, but that's definitely not the kind of person I am! The work continues – gotta reach that Beyonce status! I'm touring throughout the fall with my acappella band Eh440, while working on the next batch of songs. I will continue to push Remember When and see what milestones we can achieve with this one!
?
Both awesome and I love the remix by Tigertown awesome group.
So I The Divide has released their debut EP Can You Hear Me
LALKA – Dare You To Love Me is a cracker of a tune, I love what I am hearing here. This electro stuff is right up my alley.
DESIRE PATH
After drip-feeding 7 singles off the album, Yeo is ready to share Desire Path in its entirely, available digitally and on 12″ transparent vinyl.
Recorded in his studio shed, mixed by Andrei Maberley and mastered by Adam Dempsey, Desire Path sees Yeo's most collaborative collection including singles featuring Asta, Kira Puru, Oliver White, Fractures and Take Your Time.
With notable singles Never Wanted That featuring Asta reaching 186k Spotify streams and Chasing Shadows with Fractures on 197k Spotify streams, Desire Path is featured on Triple R Soundscape this week and Radio Adelaide Feature Album and PBS Top 10 next week.
As premiered on Gold Flake Paint UK, Yeo summarises the themes of his album:
"This is a record I've made with friends, for my friends, while in search of friends. There are stories about being totally fine with the friend-zone, dumb social media habits, falling for a mate's crush, assholes trying to take your money, boring bands that get famous, and losing a close pal to terminal illness"
To celebrate the release of Desire Path, Yeo will embark on a massive 11-date Australian tour with special guest Lonelyspeck (SA).
DESIRE PATH – OUT NOW
Digitally and on 12″ vinyl
From snackswithyeo.com
Mixed by Andrei Maberley
Mastered by Adam Dempsey
Artwork by Ruwan De Silva
Photography by Kira Puru
TRACKLIST
1. Never Wanted That feat. Asta
2. Amy
3. Three Dots feat. Kira Puru
4. Be Your Frand
5. Chasing Shadows feat. Fractures
6. Leavin'
7. Plug Me In feat. Oliver White
8. @snackswithyeo
9. Wannabe feat. Take Your Time
10. He Ain't I
DESIRE PATH TOUR
With special guest Lonelyspeck
Tickets on sale now from snackswithyeo.com
Sept 15 – Settlers, Margaret River* w Sun City
Sept 16 – Amplifier, Perth* w Feels + Angus Dawson
Sept 28 – Solbar, Sunshine Coast w Taylor Payne
Sept 29 – Foundry, Brisbane w San Mei
Sept 30 – Railway Club, Darwin*
Oct 6 – Rocket Bar, Adelaide w Allume + Take Your Time DJ
Oct 7 – Transit Bar, Canberra w ŠLACK
Oct 13 – Worker's Club, Geelong w Take Your Time + Small FRY DJ
Oct 14 – Howler, Melbourne w Eilish Gilligan + Alex Yabsley DJ
Oct 20 – Oxford Arts Factory, Sydney w Commandeur
Oct 21 – Cambridge Hotel, Newcastle w FROYO
*Lonelyspeck not appearing
It's simple I like it, I share it.