I am digging this by Maya Killtron so I am gonna be interviewing her for the site
Cool song by this band, worth a listen
I adore Late July and think she is an amazing talent and this is an amazing song and this clip shows off how stunning she is.
I am a huge fan of Christie Lamb and have been supporting her for ages.  So this her stunning new video clip for her song Judgement Day. She rocks and is a superstar in country music
Natalie Pearson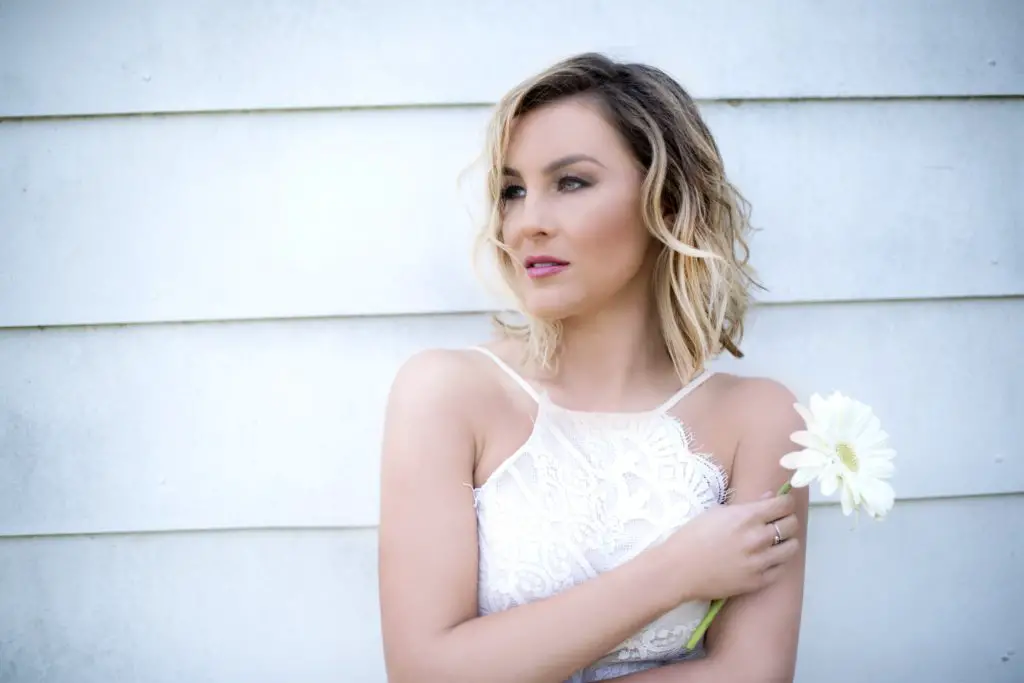 Photos used with Natalie permission
Natalie Pearson has been one of my favorite discoveries of this year. Incredibly talented country singer songwriter from Australia with a huge future ahead of her. She also drop dead gorgeous. She really is the complete package. She played a show in May at The Workers Club and before the gig we briefly chatted and this is what she had to say so please listen. To me she is a star and she has me as a fan and supporter for life now.
http://www.NatPearsonMusic.com
Olivia May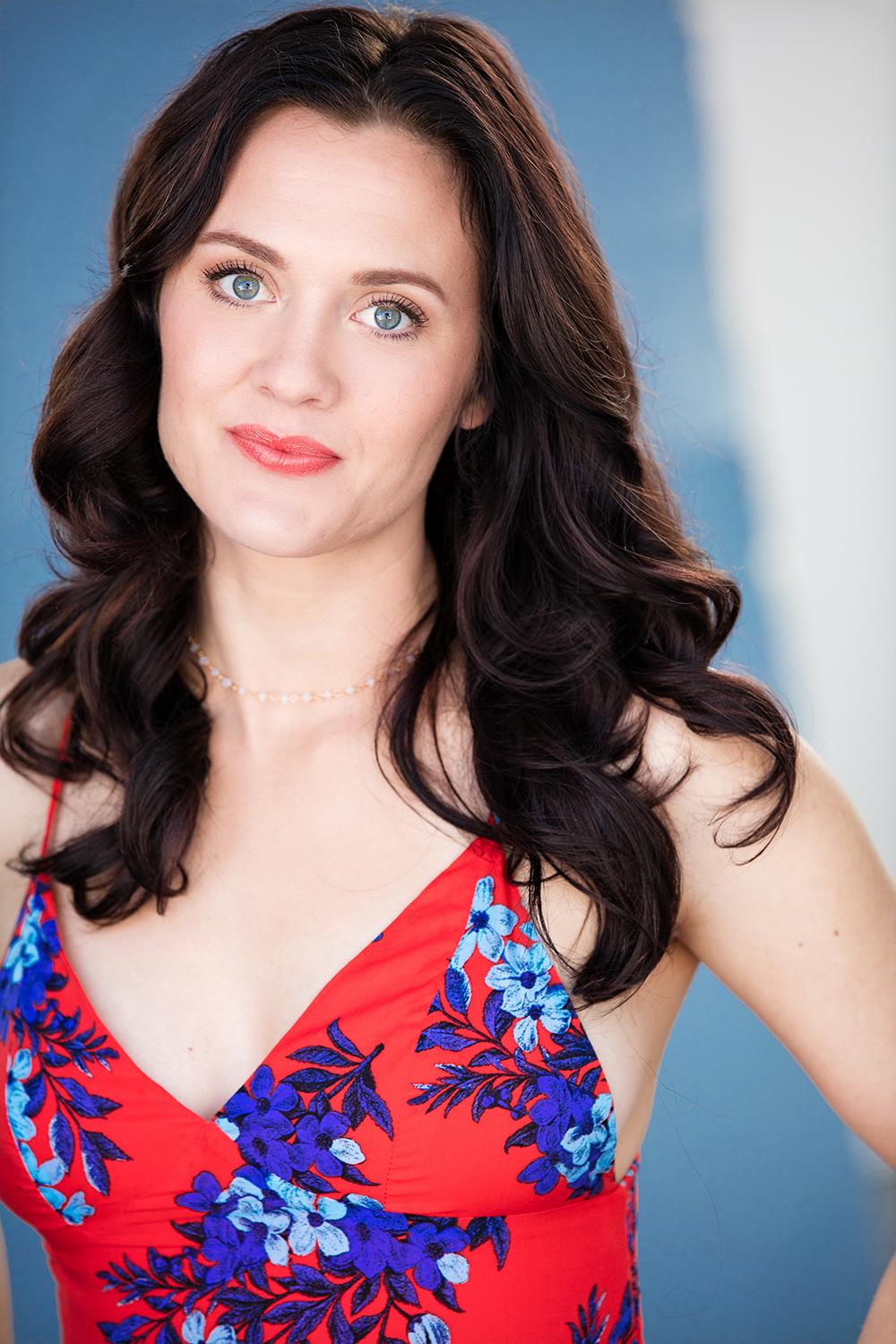 Photo copyright respected holders.
I've known Olivia a while now and think she is a fantastic actor, an amazing singer songwriter. She is a jack of all trades to me. She is my site second beauty of the week. She is incredibly beautiful, so talented, she can act and sing. She is really hard working at all that she does. When I come to America in January, I hope to be hanging with her and her in my video I am gonna be making about my trip. She has an amazing tune out called Tonight and it's a fantastic tune. It's the perfect pop tune and the clip is amazing.
I dig Electro music and all forms of it. This landed in my mailbox and this track by Desert Moons is smooth and just so damn good had to play it again and again. It's out now so get behind it.
My man Yeo has a new song out with Oliver White and it's a killer and he playing Yah Yah's next Saturday July the 15th and I shall be there.
| THE SILENCIO |
GOLD COAST BASED ACOUSTIC ROCK OUTFIT RELEASE HIGHLY ANTICIPATED DEBUT ALBUM 'ANATHEMA'
Gold Cost based Alternative band The Silencio have just announced the release of their debut album 'ANATHEMA'.
'ANATHEMA' is a truly unique Acoustic Rock record that provides a breath of fresh air to the scene.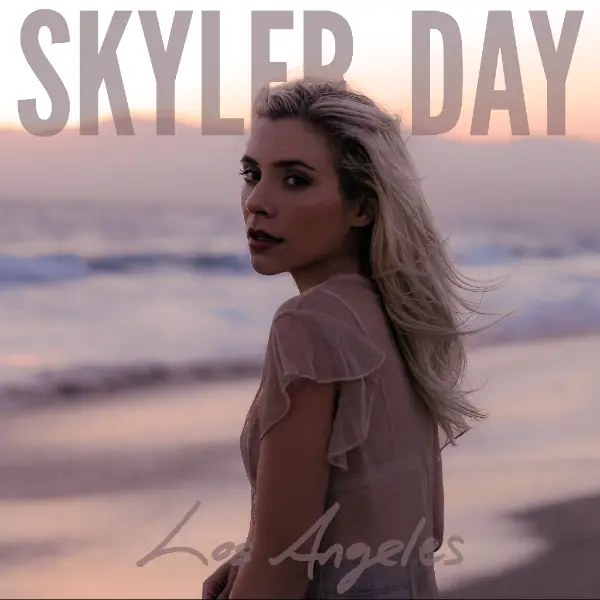 Skyler Day who last EP I adored has a new one coming out on August the 1st and I know it will be amazing.
Imogen Clark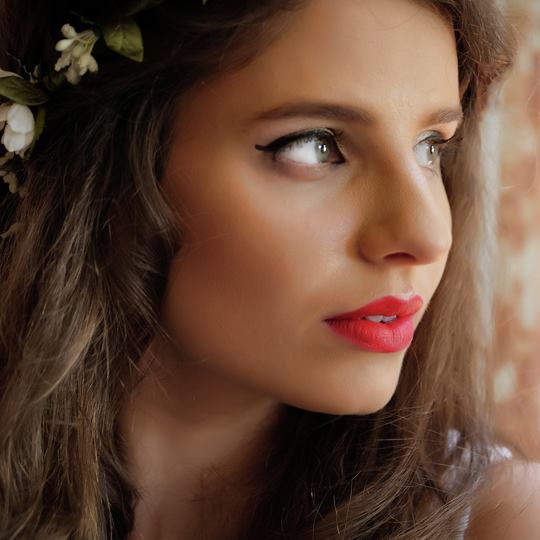 Photo by Shot by Jake
Alright so Imogen Clark is an amazing Australian singer songwriter doing amazing stuff in Australia. She is signed to the legendary Lost Highway Records. I thought it was about time I interviewed for the site and you know what, one of the best interviews I have done this year. She was just so plain lovely and nice over the phone. She gave some great answers and was a total sweetheart. With a new album out on the way, produced by Diesel. Yes that Diesel. If you haven't discovered Imogen Clark now the time to do so. She is amazing.
I adore Earl she is one of my all time favorite singer songwriters and this is her new track. I can't wait to hear the album know it will be amazing. Earl looks stunning in the clip too.
You can pre order the new album Tongue Tied here
Stand Atlantic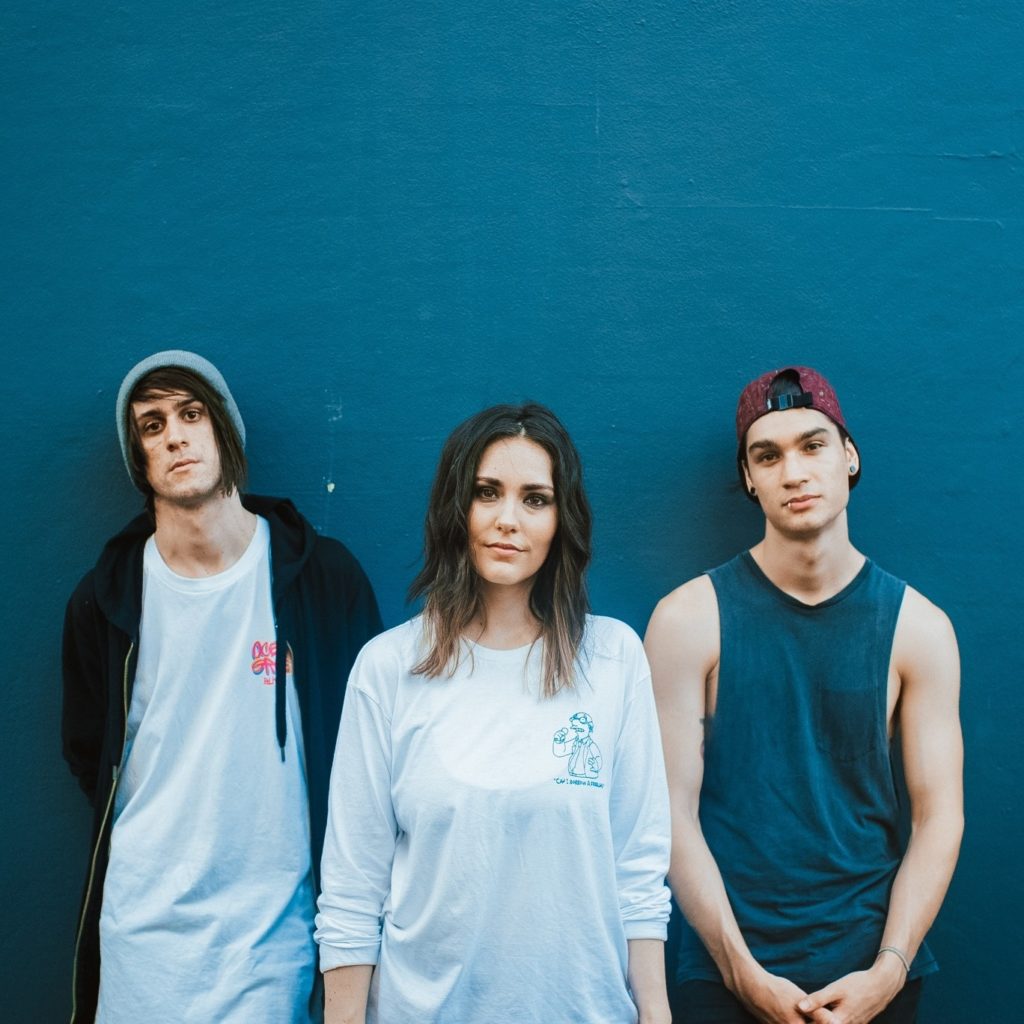 https://www.facebook.com/pg/StandAtlantic/
Stand Atlantic are a Sydney band who have just signed to European label Rude Records. They will be releasing their new EP Sidewinder on September 15. This what Bonnie from the band had to say.
http://merchnow.com/catalogs/stand-atlantic  
1. What was the inspiration behind the new EP and how was it structured?
Not being afraid to get what you want out of life, being second best and making mistakes. We just wanted to write a good record. We were stuck in a weird place musically and didn't know how to progress forward in the right way, so this EP was a huge rejuvenation for us as a band and even as people.
2. Are you happy the way it turned out and what do you hope people will get out of it?
We are super happy with this EP, the proudest we've been over anything we've ever written. We really explored the punkier side of pop punk in this record and hopefully it translates and people dig it.
3. How does a song normally come to you?
It's honestly different every time! Sometimes a whole song will come about just from a simple guitar riff, or a verse/chorus idea I've written acoustically, other times Potter will have a full band instrumental demo written. I'm pretty sure we've written a song based solely off one word before… So there's a lot of ways haha.
4. What inspires you now when writing music from when you were starting out?
Lyrically for me, Iooking back I used to write pretty much anything I wanted without thinking about how honest I was being. I've realised over time how helpful it can be not only for myself, but for other people listening, to let yourself be vulnerable. It's so much cooler when you listen and connect to a piece of music feeling like the writer is being 100% honest. That's the number one thing I check myself for when writing now.
5. How does it feel to be signed to Rude Records?
Surreal. It was a goal of ours to be able to release this EP on a label (however realistic it was or wasn't haha) so to be in the hands of a label like Rude feels really cool, they are such a passionate team.
6. How does having fans mean to you?
It's always so heart-warming when people let us know they like our music and show their support, so it means a lot!
7. What to you stands out being the highlight to date?
It's a solid tie between finishing writing this EP and signing to Rude Records… Both things we are so proud of!
8. Do you have moments where you just can't write and need to take a break?
Definitely. Writers block is a very real thing. I've found the only thing you can really do is step away and focus on something totally unrelated for a bit, then come back to it.
9. What is your long term goal for your music and what do you hope 2017 will play a part in that?
We love touring and writing songs, so chances are 2017 will play a big part in that for sure!
10. What is next for yourself?
We're getting ready to release our EP 'Sidewinder' on September 15th this year, we have some cool things to come!
Heather Longstaffe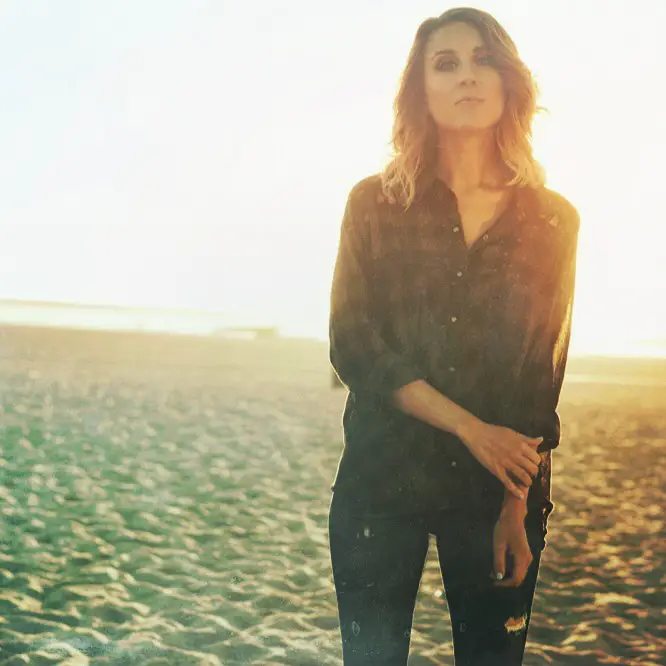 Ok I have interviews happening, I haven't forgotten about that kind of stuff. But I wanted to give my amazing friend Heather Longstaffe some more love on my site and I love what I wrote about her last time, so I am using it again. I plan to be hanging with her again in January and hopefully have her as part of my massive video I am gonna be making.
I've given a lot of love to Heather on this website, why I think she is an exceptional talent, a fantastic singer songwriter, she has an amazing voice, killer tunes and to me she is extremely beautiful.
Her ep Slingshot is out and it is fantasic I think she has the talent, drive and passion to go very far.
That is why she is one of my beauty of the weeks. I may have more.
Alicia Sky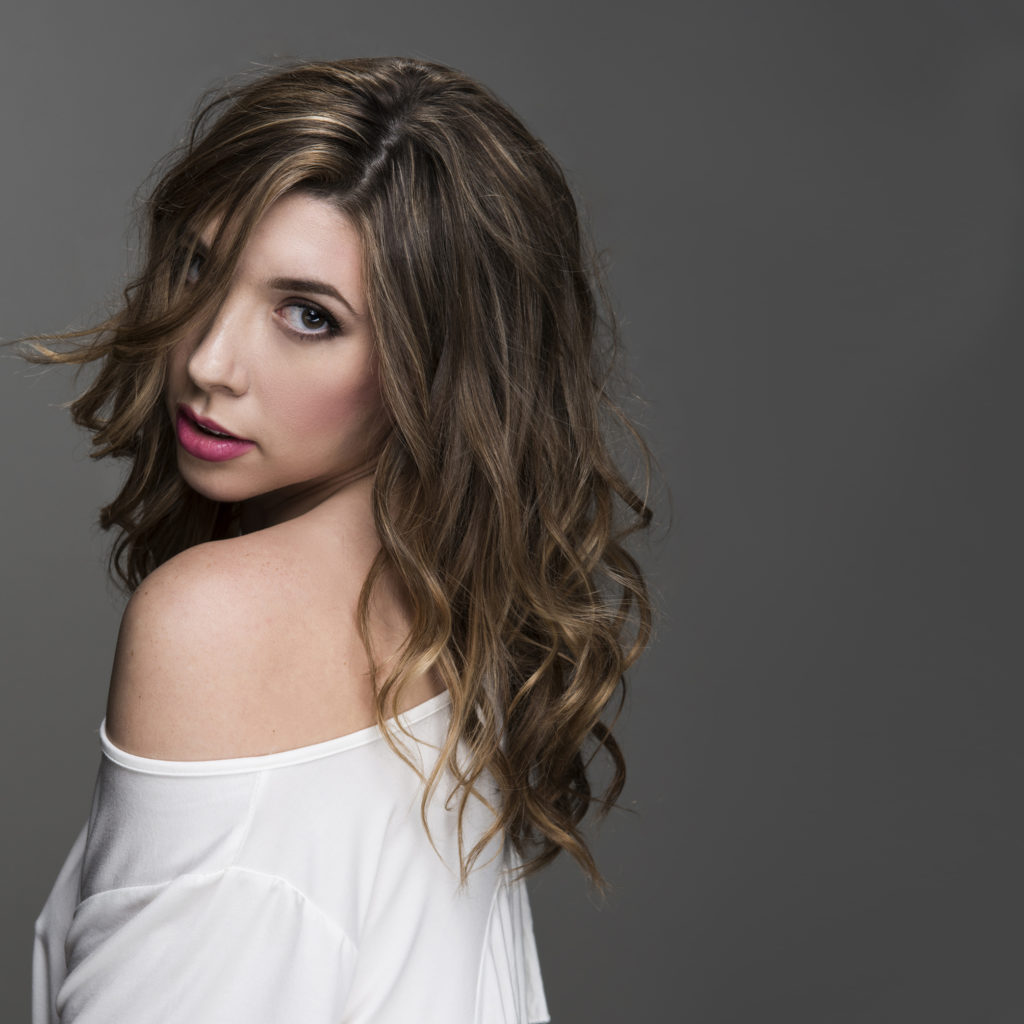 Photo by Dovvie
Ok I wasn't planning to do a third beauty of the week but because it was my bday on Monday, why not. Alicia Sky is the perfect third one, she is a flawless beauty. A talented singer songwriter, a real beauty. She has a flawless figure that you know she takes of it. I reckon she is smoking hot. A fantastic singer and if you see her in the Mr Fancypants Video and her wearing that gold outfit, you will see why I think she is stunning and also a star in the making.
Yes when I am in America she is one of the people I plan to be interviewing for my big video I am making. I seriously can't wait to meet her.