Michelle Ellen Jones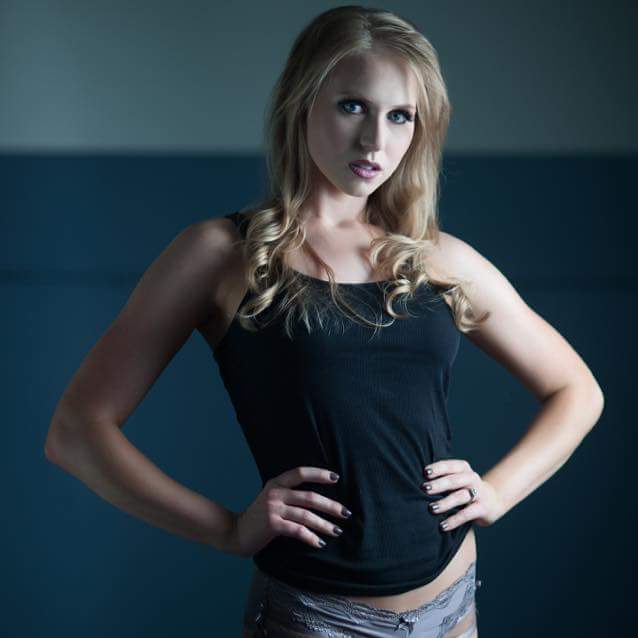 Photos by Rapheal Brown- Digital Icon Photography.
Michelle Ellen Jones is a hard-working American actor, who not only acts but is a beauty pageant coach, ball room dancing instructor and a yoga teacher. I've given her lot's of a love on this site because I really do believe she gonna do some amazing stuff, which I know she is doing now.  I think she is going to be a star and I will keep continuing to support this amazing talented, hard working and beautiful lady. This is why she is my second beauty of the week.
Find out more about her here
Last photo by Cortney Russell.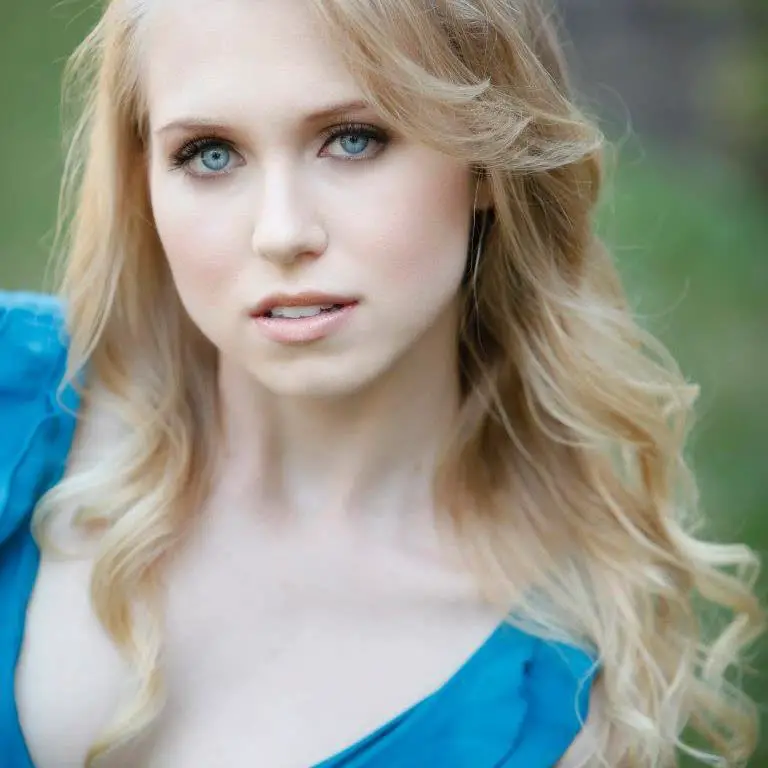 Jeremy Lutter Interview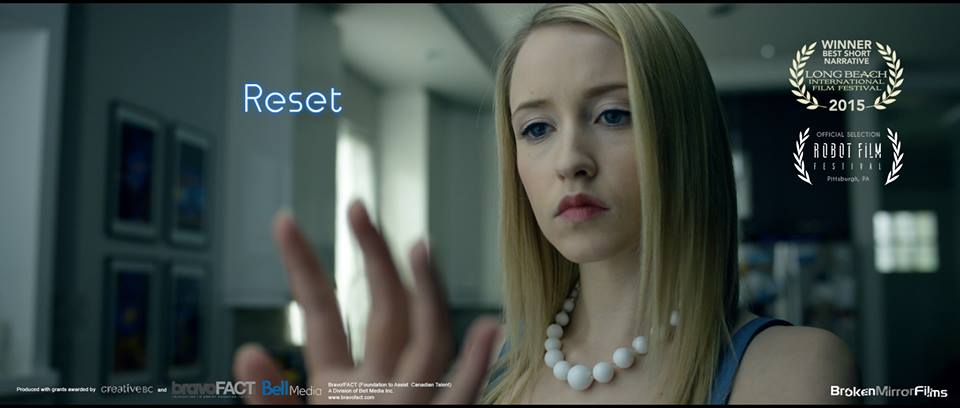 Jeremy Lutter is a director who directed an amazing short film called Reset. When I read the premise of the film I knew I had to know more about the film. Luckily he agreed to answer my questions and the short film is amazing with an incredible performance by Emily Tennant. When it becomes available to watch it, please do so.
http://www.brokenmirrorfilms.com/reset/
1. What was the inspiration behind the film?
This project started at the award ceremony of a film festival. A writer, Ryan Bright, approached me and pitched this film called Reset. I read the script and like any great story it raised a bunch thought provoking questions. Reset is a vision of a possible future and a look at love and objectification. It was also the exact opposite of anything I had ever done before. I loved it. I have a background in shooting family friendly, short films – Joanna Makes a Friend, Gords' Brother. I wanted to expand my directing repertoire.
2. How were the actors chosen for the film?
The first time I read the script, I pictured an Canadian actress named Emily Tennant as the lead. I had considered her for a part in a previous short film – Floodplain. She is a phenomenal actor. I asked her and she was interested. The rest of the cast we drew on other local talents, Michael Karl Richards, Jessica Harmon and David Nykl. I had two amazing casting directors, Kara Eide & Kris Woznesensky, working with me to help put the cast together.
3. How long did the film take to shoot?
We shot for 3 long days.
4. Did you have any problems when making the film?
One of the most challenging aspects of the film was shooting with flowers. Tulips were used as a symbol of love and over the course of the story the tulips were supposed to age and wilt. The problem was you don't shoot a film in chronological order and we needed to have a huge collection of tulips on stand by at different stages of decomposition. The logistics of this were much harder than I first thought. Tulips were not in season and hard to find. We kept running out of them and needing to find more but no flower shop wants to sell you anything but prime flowers – so we ended up trying to fast age them with blow driers. By the time we got around to shooting the final scene we had run out of flowers completely but we needed one prop flower. There was nothing but a pile of flower petals. Our clever production designer, Moe Curtin, had an idea and made a flower by gluing flower petals together. It actually looked pretty awesome and that glued flower is in the final cut of the film.
5. What cameras did you use to achieve what the film looks like?
We shot Reset on a brand new (at the time) camera called Red Dragon. Our two brilliant cinematographers, Graham & Nelson Talbot (who are identical twins) had just received the camera and this was the first project shot with the upgrade.
6. The film is beautifully shot and lit how did you go about achieving this?
The credit goes to our DOP twins Graham and Nelson Talbot. They are best known for a doritos commercial they made for the super bowl contest. They were short listed and ended up almost winning 1 millions dollars. Instead they got runners up prize (second place) and that included their commercial playing during the super bowl. Anyway, about the beautiful cinematography – we achieved that with careful planning, story boarding and a great lighting team. Seriously, those guys nailed it. It was a cold and futuristic look. And it helped that we had an awesome colourist work with us in post- Rob Neilson of Etch Media – I really wanted the film to have a distinct look.
7. When it came to editing the film, was their much that you filmed that didn't make the final cut?
This film was very planned out with storyboards and all of the scenes made it into the final cut – losing only a couple of lines here and there for timing. It's easier with a short film to make a careful plan. I used to shoot music videos the same way, every shot is planned out.
8. How long did it take to have the script ready in a draft ready to film?
The writer, Ryan Bright, wrote a few drafts before he pitched it to me. It took him about a month to get it into solid shape. We were both happy with it leading up to the shoot, but we always agreed there was something a little underdeveloped about the secondary character, Natalie, played by Jessica Harmon. At the very last minute (about a week before the shoot) Ryan wrote a new scene, where Sidney and Natalie interact alone. The scene definitely added something, but also required a glass breaking and an extra page to shoot with little time to make the adjustments. Ultimately we shot the new scene and the movie is better for it. Ryan promises he'll give me more than a week notice next time.
9. What do you hope people will take away after seeing the film?
I hope that the film leads people to ask questions. Questions about our relationship to technology and our relationships with each other. What does it mean to be human? Can we create a new life and how do we treat people in our life now? There is a theme of objectification that runs throughout the story Do we treat people as objects? What does love mean?
10. What do you hope the short film will do for you career?
I actually shot my first feature film called, The Hollow Ones, right after production on Reset ended – I used Reset as a testing ground for my feature – to explore darker themes, and more adult subject matter. I also took most of the crew from the short and made the feature.
12. The use of music in the film was well used, how do you know when the music isn't right or too overpowering for a scene?
Music is much like picture editing – it's all about feeling. You know it's right when it feels right. I was lucky to have a great composer on board with the project – Terry Fewer who I have worked with many times before.
13. Any thing you wouldn't do next time regards to making of the film?
This question reminds me of a previous short film I made called Floodplain, which took place on a raft. The entire film was set on, around and under the water. After shooting Floodplain–- people always asked me what I learned about shooting a film around the water. I always tell them I learned one thing – not to do it. It was just very hard. The film turned out and I am glad I did it, but it was a painfully hard journey.
Reset, on the other hand, is a short film with no regrets. I had an amazing team on Reset and two producers Jocelyn Russell and Arnold Lim and things ran fairly smoothly.
14. Was the way Emily's character was dressed, did it have a huge part in the overall sense of the film?
The actress Emily Tennant played Sidney the lead in the film. It took a long time to get the costumes right – it was hard to give the film a futuristic look, fit the colour palette and give the costumes an arc. Our costumer designer, Kelly Allyn-Gardner, and I worked really hard to define the world and the character. It was written that Sidney wore yellow in the script – but in reality yellow was a bit too strong of a colour and we went a different direction. The most important thing for me was that the costumes changed as the film progressed to add to Sidney's emotional journey.
15. What is next for yourself?
As I mentioned earlier – I am finishing post right now on a feature film called The Hollow Ones. It's about evil fairies – hopefully to hit film festivals in 2016 / 17.
Check out the feature:
www.brokenmirrorfilms.com/thehollowones
Reset the short will be available on the BravoFACT website – around Oct this year on their website – check for updates on here:
www.brokenmirrorfilms.com/reset
Every year I do a best of list and this year is no exception, But this time I'm gonna be straight and blunt to the point. So if your not on this list, this year, Who know as you may be on it next year. So I was in America in January and being able to see good music on a Monday and Tuesday night well Melbourne needs to take notice and start to do this. Make Monday and Tuesday nights a reason to go out and see good music.
Let's get down to business. Albums these are the ones I loved this year.
Noel Gallagher's High Flying Birds – Chasing Yesterday. Did not know he had an album coming out and I am a die heart Oasis tragic fan and boy this album delivers, What a way to open up with Riverman, his song writing is great and voice is on fire.
Kate Boy – One – This is an album I was excited about getting known Kate Akhurst for ages, yes I have interviewed her and reviewed her music in the past and this album is first rate. Higher is my favourite song off the album.
Twenty One Pilots – Blurryface – Totally love this band, these guys are genius, the music is exceptional. They just know how to mix it up and totally throw you off course with the way the album changes.
Jasmine Nelson – Hercules – Ok so she was on Parx-e Volume 4 but this album is really something special. Great song writing and great vocals ensure that this album delivers with beautiful and haunting music that you won't forget in a hurry.
Beth Hart – Better Than Home – Beth Hart is the real deal to me as far as singer songwriters go, she got a voice and she has such killer tunes. But her songs so honest, real and you really do feel what she is saying all over this album.
I loved Emily Kinney debut album This Is War, she is amazing singer songwriter no wonder she is doing good.
EP's And Singles
The Vaudeville Smash new song Richter Scale is divine and the b-side Dangerous wow such a song. Love the video clip for Richter Scale which they filmed in Japan. This Aussie band are going from strength to strength.
Nova and the Experience single Whole Body is an amazing tune, I got invited to their show at Shebeen and when I heard it live, I went and downloaded it straight away off Google Play. Even better for the band they got on the Aria charts, amazing for an indie Aussie act.
Laces debut ep which is self titled is amazing and I have been a fan of her music well 2004 that how long I've been behind her and the various projects she has done in the past. The opening track Love Me Sober ticks all the boxes for what a killer opening track should be.
Chelsea Lankes new song Home is such a good pop song, yeah I like good pop music and this is no exception. Beautiful sung and performed. Chelsea can sing, if she keeps making gems like this. The sky is the limit.
DMA's new song Lay Down is pure brit pop and I love what these cats are doing. I can't for the album next year.
Julia Henning – Away From Here is such a good tune and she kindly let me use it for The Parx-e Show.
Gypsy & the Cat & Client Liaison – Evolution, well I am a huge Client Liaison fan so this song is a no brainier being on this list. I just wish they would hurry up and release Hotel Stay as a single. I just wanna own a copy of the song, is that too much to ask.
Heather Longstaffe – Jack Daniels. What I can say but I love what Heather does and this song is a winner in my book. I know she is going to go far and this only helps.
Gigs
Any gig I went to in America and being able to see Jimmy Gnecco twice was awesome.
Seeing Headcat that Lemmy from Motorhead other band. Seeing Jack White for $20 American dollars was pretty cool. Seeing Powerman 5000, HED PE and Lagwagon.
Belmont Lights and Lanco two amazing bands that just blew me away and I didn't know anything about them. Will Tucker what a blues musician he is and seeing him at BB King Club in Memphis was way cool.
The two Client Liaison gigs. I went to. I just love them
Nova & The Experience at Shebeen, what a gig.
The Women Of Soul album launch.
Passerine new single launch
Tully On Tully so good live.
Movies
99 Homes is the only movie you should be seeing this year.
Beauty Of The Year
Ella Cannon
Photos by Gareth Lewis and are used with his permission.
What can I say but Ella really is the complete package. She is incredibly beautiful, she has an amazing figure, she really is flawless and she is a complete total sweetheart. She is incredibly talented as an actor. She has her head switched on and America will get to see why she is an incredible acting talent. She really is beautiful and one of the nicest people I have ever interviewed. Proud to know this amazing talent.
http://www.imdb.com/name/nm3749036/
http://www.starnow.com.au/ellamaycannon/
The person to watch out for in 2016
Michelle Ellen Jones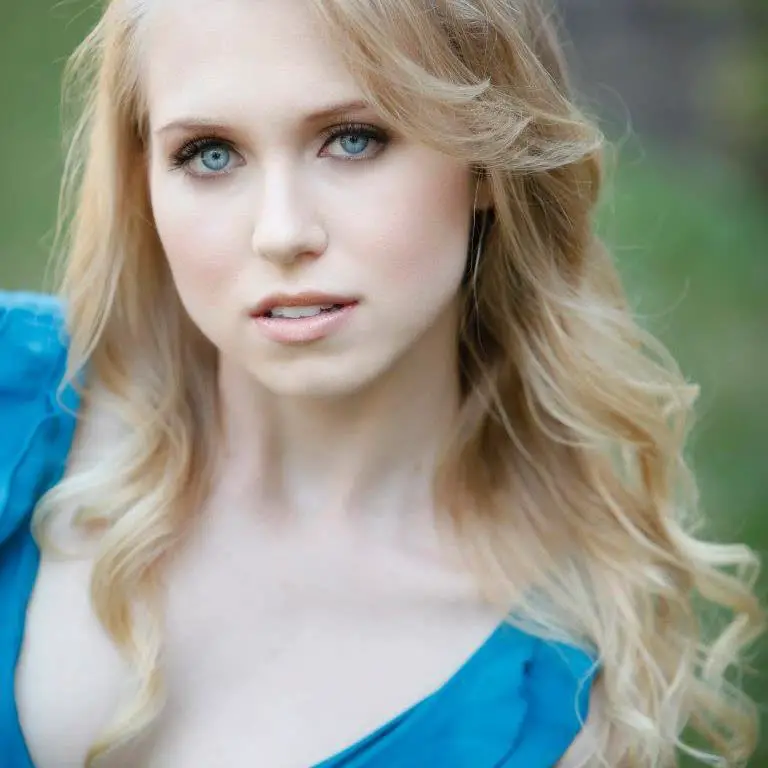 First photo by Cortney Russell.
Michelle Ellen Jones is a hard-working American actor, who not only acts but is a beauty pageant coach, ball room dancing instructor and a yoga teacher. She is really hard working and determined and I know she will go far in all that she does and she really incredibly beautiful too. What I have seen her do so far impresses me, with a work ethic like hers she deserves to be successful and I have no doubt she will achieve it. Quite possibly one of my favourite interview I have done this year was with her and I was excited to do it too. Will always keep supporting her.
Find out more about her here
Last two photos by Rapheal Brown- Digital Icon Photography.
Julia Henning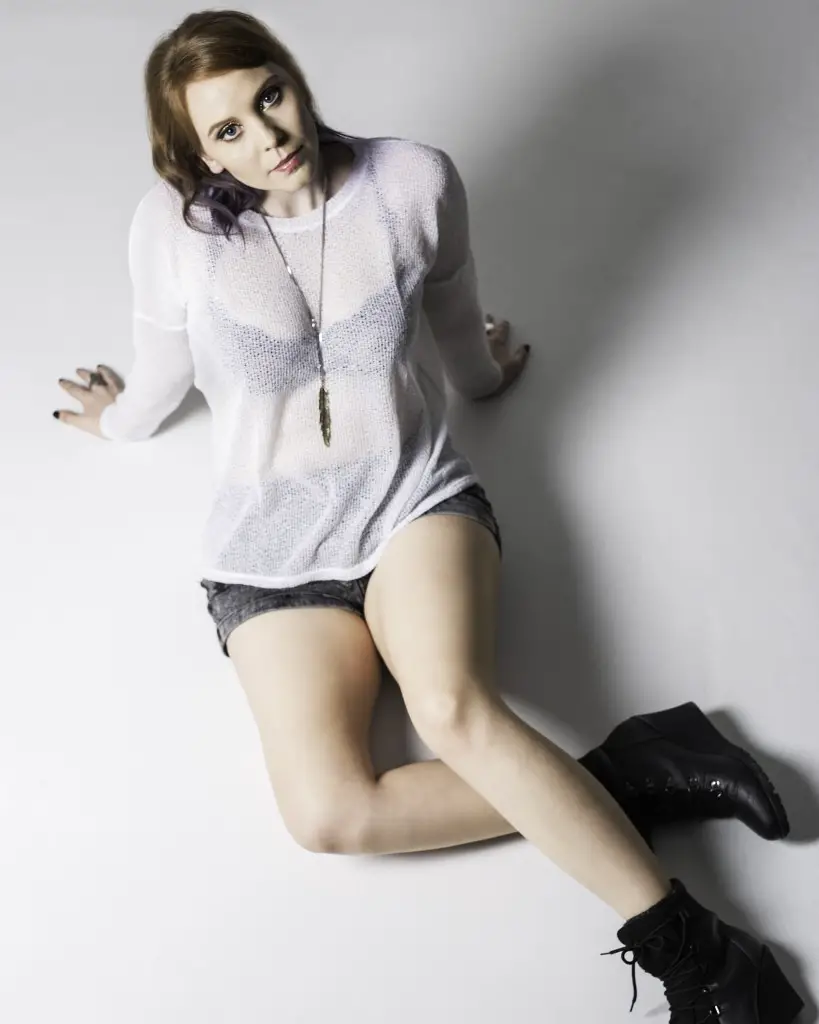 Julia Henning is the complete package, she is incredible talented, incredibly beautiful and I think she will be the next big thing in Australian singer songwriters.She has some awesome tunes like Away From Here is such a good tune and she kindly let me use it for The Parx-e Show.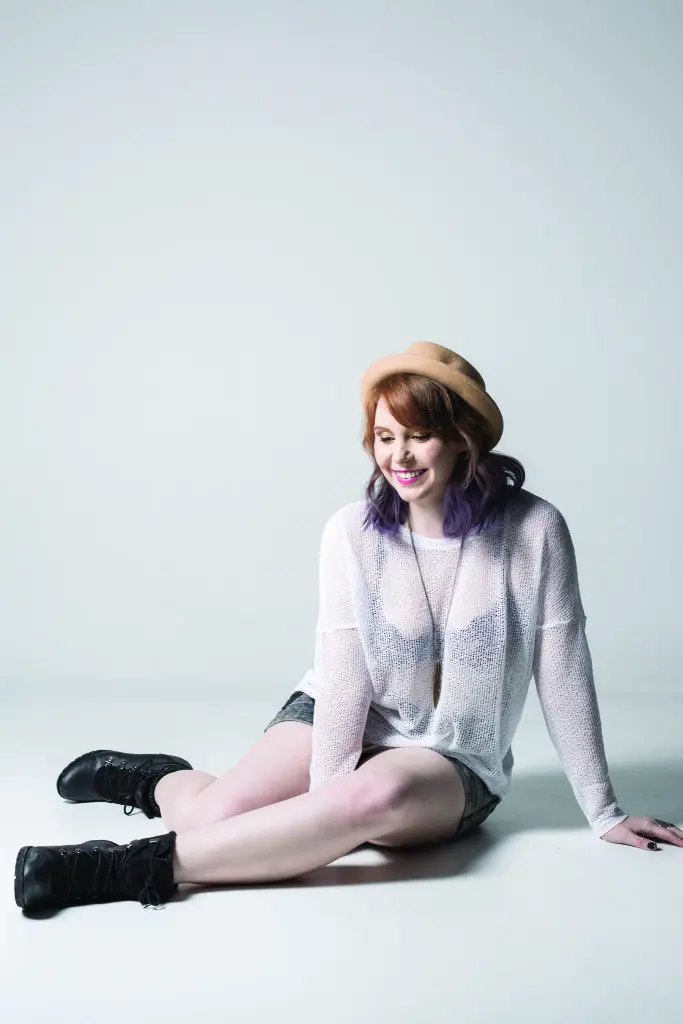 So I was deciding what to call this section but it lists people and bands that well I think it speaks for itself.
Michelle Page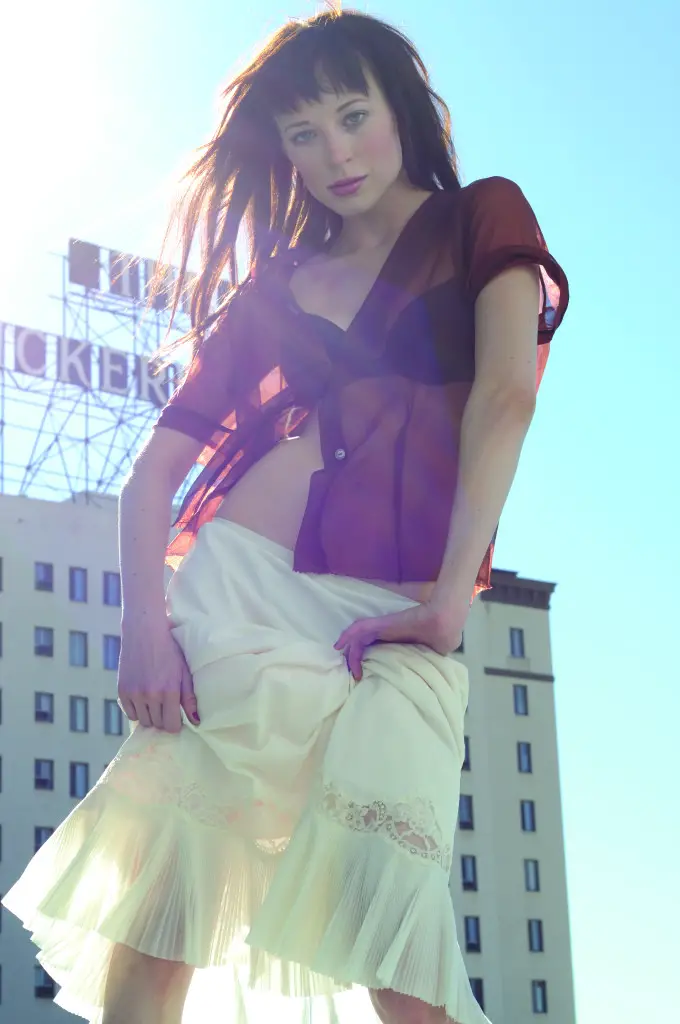 Michelle and I are friends after doing this website for so long and when she found me we stayed in touch and a friendship was formed. She really is an incredible person, really kind and caring. She is also one of the most beautiful people I know. She gave up what time she had to hang with me in America when I came over and really is the real deal to me. She is an acting talent and is studying Psychology too. I will always be behind her 100 percent.
Photos by Patric Massou and used with permission.
Melissa Johnston
Another person who is an actor who hanged out with me and was lucky to be able to do that when I came over to America. She is also an incredibly talented actor who I know is going to go far.
Heather Longstaffe
Incredible singer songwriter, gave up her time to hang with me in LA, let me interview her and all. She is the complete package and a total sweetheart. Jack Daniels her latest amazing new song is getting traction in Canada with radio stations picking it up
Hilary Kennedy
We got to hang in Dallas and we did lunch plus she kindy gave up her time which was much appreciated. I had a lot of fun. She and I are friends now and it's an honor to know this amazing broadcasting TV host.

Karen Waldrupt, Kelsey Lewis & Heidi Schwartz also for hanging out with me and giving up your time to let me interview you and Heidi and I just did coffee.
Tori Tate
We didn't get to hang, But I still believe in what she is doing and will keep continuing to do so.
Passerine
OK so they are a band but they really are something special. Totally awesome live and put on an excellent show.
The Strain
These guys are like brothers to me. They mean the world to me. First band ever booked and introduced me to one of my best friends. I will always continue to work with them.
If you ever need a soundie for a gig in Melbourne or a DJ Give http://www.fedoraproductions.com.au/ run by one of my best mates Nigel
Smoking Martha
Great Brissy band who can do no wrong by me. Just the real deal.
Mike Altamura
Great dude and all round nice guy. He a boxing manager and a screenwriter. One of the nicest guys I know.
Demi Louise
A hard working Australian singer songwriter who will ensure a very successful career as a musician as She is the real deal
Christie Lamb
Finally being able to see Christie Lamb play live was totally awesome and being able to interview her for the video show was incredible. She really is a fantastic singer songwriter.
Destiny Love
I love what she does as a singer songwriter, incredible voice and such beautiful tunes. She is a beautiful person, a beautiful soul inside and out.
Olivia May
Singer songwriter, actor, this talented lady can do it all and always deliver to me.
My Mates and Family
Thanks for being there always.
Conjoined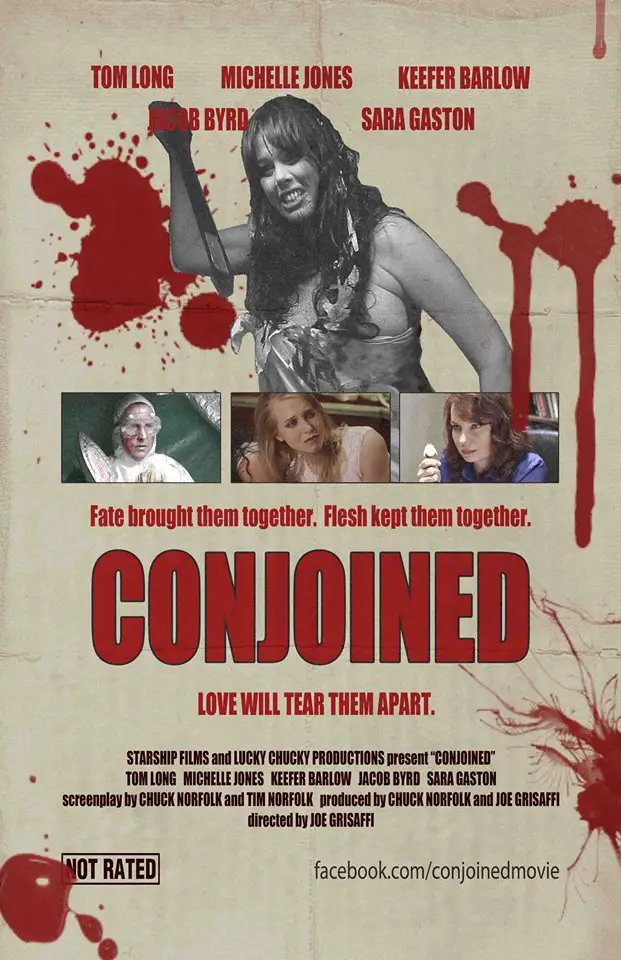 Conjoined directed by  Joe Grisaffi is a great independent American horror comedy. I loved what I read about the film, so I went and got the DVD. I loved it, so I got the director to tell me more about the film.
http://www.conjoinedmovie.com/
1 & 2. What was the inspiration behind the film? How long did it take to write the script?
Chuck Norfolk: Conjoined was simmering on the back burner of my brain for a few years. The inspiration was a "what if" thing. What if you were married to a conjoined twin and her sister was a serial killer. Me and my Tim Norfolk banged out the script in about a month. It kind of wrote itself.
3. How long was the shoot and what challenges did you face when making a low budget film?
Joe Grisaffi: The shoot was 9 days spread out over one month. Two of those days were ½ days. One of our goals with Conjoined was to embrace the challenges of low budget filmmaking. We intentionally limited our prep time, I think to four days, and vowed to come up with "solutions" on the spot for scenes we weren't completely prepared for, hoping our mistakes or quick solutions would become part of the fun, and it really worked. Luckily, this was a studio shoot and the entire movie was filmed at one location, so we had a lot of items at our disposal, even if the solution wasn't exactly as scripted. For example, the surgery scene was written to use proper surgical items, but we were unable to locate the correct items in time, but we solved that problem and the movie is better for it.
4. How was the cast chosen for the movie?
We didn't hold any casting calls. We cast privately. We called actors we wanted to work with directly, asked them to read the script, and if they wanted the part, it was theirs. If I recall correctly, our casting relied on Michelle Ellen Jones. Keefer agreed to play Alisa, the bad sister, but she is a tall woman, and her casting depended on Michelle saying yes – Michelle is tall as well. We had worked with Jake Byrd on Lars the Emo Kid and Haunted Trailer, and just knew he would be brilliant as Jerry. We included Sara Gaston to reprise her role as Detective Waters from Dead of Knight, and found a way to include her Dead of Knight partner Dan Braverman in a cameo as well. Sara recommended Tom Long, who we've both known for years now, and he was perfect. I had recently worked with Troy Parker and thought he'd be great as Ty the Video Dating Guy, and finally, Chuck Norfolk recommended Deidre Stephens as the Web Cam Girl, and she was a great choice.
5. What did you learn from making the movie?
Conjoined was really an effort to use everything we've learned from our previous low budget endeavors. In the past, I would stress out over very little things in the pursuit of perfection that ultimately didn't matter to the audience. You know, minor continuity errors, digital effects that might be off just a little. I spent a couple of years worried a couple of composite shots in Dead of Knight, which held up its release – and now that the movie is released, nobody has ever said a word about them. It was my goal to let those little things go if they happened, and they did, but they just made this movie even better, in my opinion.
This film was also a great opportunity to experiment with comedy because so little was at stake financially. Our script was 58 pages long and we needed a 75 minute feature for distribution. Our solution – as part of the joke, I let some scenes linger way too long. And it worked beautifully. Another lesson learned is that a scene can be more effective if you let the audiences' imaginations fill in the blanks. The surgery scene is a great example of both of these points – I think it's extended runtime with a couple of false endings works great, and the use of sound instead of graphic visuals makes the scene even funnier.
6. How important is having the right promotion material for the film like artwork and so on?
I think the right promotional material is incredibly important. I don't really consider myself a poster designer, but I made the Conjoined artwork. I wanted a grindhouse feel to the poster and I think it represents the movie well. I especially love our tag line. If the film gets picked up by a larger distributor or foreign territories (it is currently being handled by Champion Entertainment), I am pretty sure the artwork will change, though.
7. Are you happy how the film has been received?
I am thrilled with how the film has been received. We knew it was funny, and we were pretty sure our target audience would really enjoy it. The film has been shown at festivals and events all over the world. Surprisingly, middle aged women who are not really horror fans tend to love the movie. My mother hates horror films, but she attended a screening of Conjoined – I sat behind her – and she couldn't stop laughing. Others have said the same thing, kind of embarrassed that they enjoyed the movie so much. J
The film is currently available on DVD and streaming at Amazon Instant Video. We are hoping for wider VOD availability soon and I know Champion Entertainment has been talking for some foreign territories as well.
8. What is next for yourself?
I have been asked to directed a fun horror film called Kids vs. Zombies, written and produced by Courtney Sandifer. We are currently trying to finish fundraising for this family-friendly zombie film. I also have a couple of completed scripts that I've written that I'd like to produce, The Barber and Alligator Man being among them, and we have another script called Slugger from Dead of Knight screenwriter Emilio Iasiello. Sara Gaston and Dan Braverman would reprises their roles as Detectives Waters and Sutherland in Slugger.
9. Why do you think horror and horror comedies are always so popular?
I believe both are cathartic. I think comedy is the hardest thing a filmmaker can do, because it is so subjective, but when it works, it can work brilliantly. Even a poorly made horror film still has value and can find an audience, and may even become an unintentional comedy.
10. If you could have the ultimate cast for a film who would be in it?
I don't really have a dream team cast list, although there are a lot of actors I would love to work with in the future. The dream team cast would certainly depend on the material.
Conjoined Movie Review
Conjoined is a horror comedy and I Gotta tells you, I really enjoyed it. The script was well written, the film was well shot for it's budget and the acting is really good. The jist of the story is when a lonely man finds out the love of his life has a conjoined twin, who happens to be a serial killer, he must take drastic measures to keep his love life intact while keeping himself out of big trouble. All the acting was really good but Michelle Ellen Jones just shined as Alina one of the Conjoined Twins. Keefer Barlow also stood out as the other Conjoined Twin who is a serial killer and Tom Long just played the of Stanley just right. The script was great, and it was funny, witty and well written. To me a great movie is something you weren't expecting to be great and that surprise of going wow this is an excellent movie. Michelle Ellen Jones is just really wonderful as Alina, the sweet and perfect Conjoined twin, she is incredibly talented as well being extremely beautiful. I am really impressed this is first movie role and if she keeps giving performances like this, she going to have a hugely successful career in acting. I love a good horror comedy and this one delivers with fun, great acting and a great story to go with it. Seriously check this out, you won't be disappointed.
Best Of List 2014
Every year I do a best of list and every year I decided if I quit or keep going, I still keep going the same with my compilation CD's. To everyone who got behind my new CD thanks very much, Michelle, Tori, Melissa and everybody else who has a copy and told me they liked it, appreciate the kind words. If you have not got your yet, you can still get it and it's free, no hidden catches. To all the publicists, record labels, managers and bands themselves thanks for the interviews and the opportunities. The Parx-e Show will be happening next year. So thanks for the support and I will see you next year.
Albums
I loove Rival Sons and their new album Great Western Valkyrie is no exception, it's just a killer blues rock and roll album. It rocks.
Amanda Rogers double disc album Wild has been nothing short of amazing, she is a fantastic artist, always has been and why she is one of my favorite singer songwriters period.
Stacy Clark new album Symmetry rocks why its catchy, well written and blends electronica and folk nicely I reckon.
Devin Townsend, the man a genius, so he had two releases out this year. Both excellent, both highlighting what Devin does best, writing and creating excellent music.
Chelsea Wilson is a major babe, major talent, soul singer songwriter with a voice and songs to match and with a killer debut album I Hope You'll Be Very Unhappy Without Me out this year where she looks stunning on the cover, she is going places.
Love The Clarks new album Feather & Bones rocks. Fantastic songs, great songwriting its a winner in my book.
Cannot Go Past Joe Bonamassa for a winner new album Different Shade of Blue, guitar playing is on fire as is the production and songwriting. Just genius. Robben Ford & The Robert Cray Band new albums are also excellent and deserve a listen.
I love The New Pornographers new album does highlight what they do best, Great songs that will keep you listening again and again.
Katie Cole & Christie Lamb have both released excellent debut albums this year, solid production, great songwriting and good vocals. If you are into good music, give them ago.
Meiko new album Dear You, rocks and has gone in a different direction, still amazing musician. I love it.
Sophie Serafino delivers two awesome albums. That are so amazing, so well written and produced and Sophie violin playing is on fire.
Sean Rowe new album Madman is nothing short of excellent, he is one of my favorite male singer songwriters and this delivers, the opening track Madman is sublime.
Lisa Salvo long awaited debut album did not disappoint, she delivered some amazing songs, and her voice just shines.
Destiny Love debut album Home In The Light is an inspiring, beautiful album. It is a winner in my book and Destiny voice shines throughout the album.
Shannon Hurley new album is also excellent, some killer songs too but I might be biased on this one, she is on my new CD.
Caitlin Harnett new album is a winner as is Julia Henning
EP's
Client Liaison debut EP is my EP of the year. Their EP launch was killer.
Skyler Day debut EP Between I And The You, is something really special.
You should check out Miss ELM new EP it's really good. She is a great singer and songwriter.
Emily Kinney new EP Expired Love was something special too.
De̊ǰa still going strong with their new EP this year and it is a cracker.
Scarlet Klimek debut EP Don't Talk Dirty is a pop star in the making.
Live Shows
Beth Hart show at the corner hotel was an amazing gig. So was the Client Liaison album launch. Chelsea Wilson album launch was killer, she rocked it. De̊ǰa EP launch was sick too.
Movies & TV
Movies I dug this year, The Raid 2, Gone Girl, Fat Pizza Vs Housos, Expendables 3 and Nightcrawler. Electric Boogaloo – The Canon documentary is also a must see.
TV Shows I loved this year was 24, NCIS LA & New Orleans, Castle, Hawaii 5-0 and The Blacklist
Alexa Borden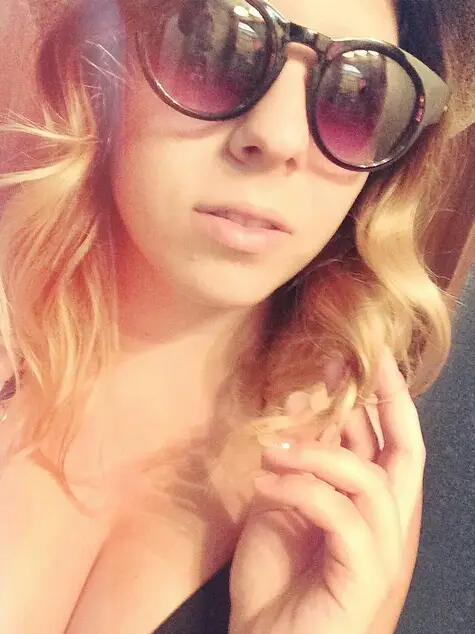 7
Alexa Borden is my talent of the year basically she is all the things I think somebody who is going to be a star qualifies for, she is extremely talented as she wrote, produced and recorded her last album, she is beautiful just look at her and of course she has the songs, the drive and the passion to make it. I think also she will be my person to watch out for next year. I just believe in what she is doing. She will be on my next disc.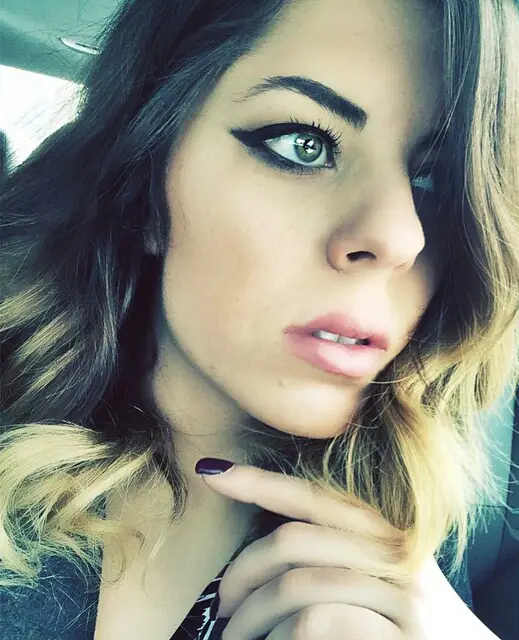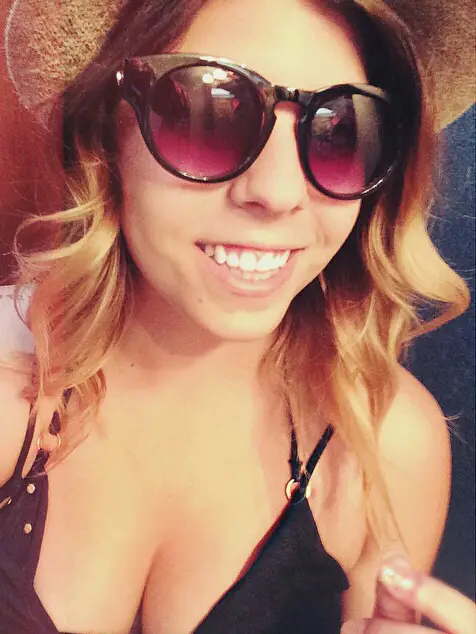 Tori Tate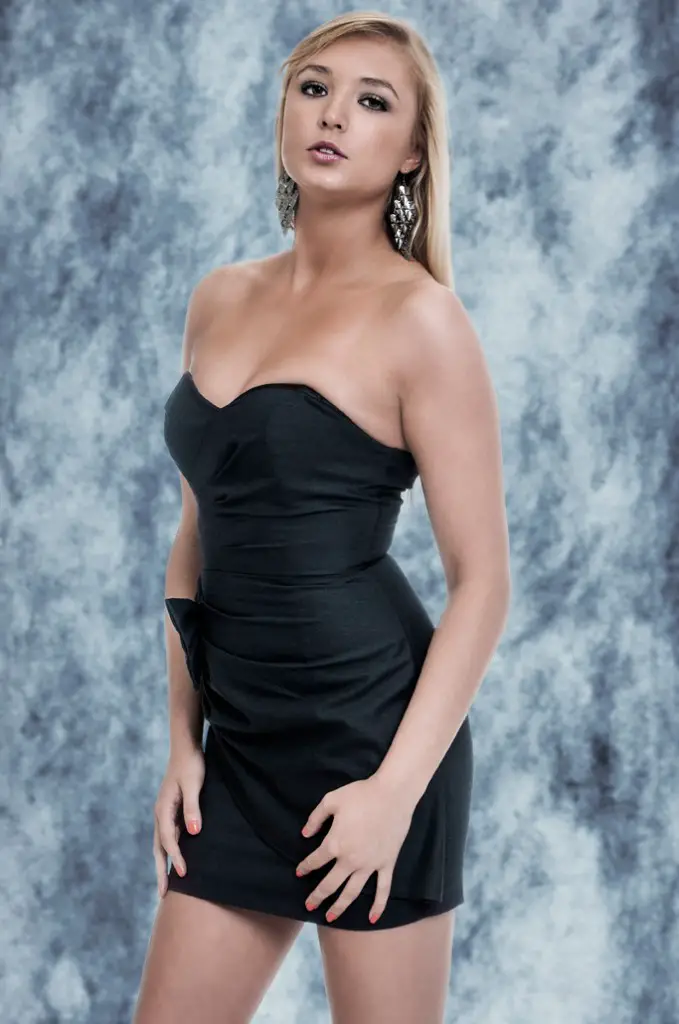 Photo by Jeffrey Haas
Tori Tate has a degree in broadcasting journalism, she is incredibly switched on, smart and beautiful. She has talented to go far in what she wants to do and I believe 2015 will be her year.
Who work I have been digging this year
If you have been on my list in previous years and not this year, I still love your work and will always keep supporting it, so do not worry.
Steph Hannah is going to be a star in the music scene mark my words.
So will Heather Longstaffe, De̊ǰa, Avaberée, Amanda McCarthy, Jasmine Nelson, Girl Pilot, Courtney Jaye, Samantha Schultz, Tarra Layne and everybody else on my new compilation CD Parx-e Volume 4. http://parx-e.com/parx-e-volume-4/
I still think Michelle Page is going to be star but I am a friend and will always keep supporting what she does. She will always get publicity and support from me. I think she is awesome.
The same goes for Tori Tate, I think she is going to go far in Broadcast Journalism.
Melissa Johnston has got the talent also to go far in acting.
Heather Longstaffe, Karen Waldrup & Amanda McCarthy are gonna be big names in country music mark my words.
Ella Cannon is another name in acting that got the talent and the look to go far.
Chelsea Wilson is a star in music to me. Her debut album is excellent.
Bean is a name in pop music to know. She is something special.
De̊ǰa are doing well and are a name to watch out for.
Client Liaison still my favorite Aussie act this year and have a huge future ahead of them.
The Solicitors, Voodoocain, Sans are all excellent Melbourne bands worth checking out and have done some excellent stuff this year.
Hopkins are a band to watch out for. They are doing some cool stuff worth going out to see them live when they play next.
Editha Brycha is an actor still going strong and I love what she does.
Scarlet Klimek is going to be a pop star in the making, voice, looks and talent should ensure that. Debut EP enforces that.
Hilary Kennedy is still doing well at what she does and will keep doing it.
Kelsey Lewis is another rising singer going places she has got the talent.
Kaitlin Thomas & Denise J. Reed two names to watch out for.
Olivia May still keeps doing amazing stuff
https://www.indiegogo.com/projects/retailes-comedy
Retailes is a comedy that features two people I have interviewed on this site Kaitlin Thomas & Denise J Reed.  The premise to me sounds like they are on to a winner. I shall be donating will you be. I can see this going places.
They have a range of stuff you get if you donate. So if you like supporting independent cinema go for it.
Chris
Robert Davi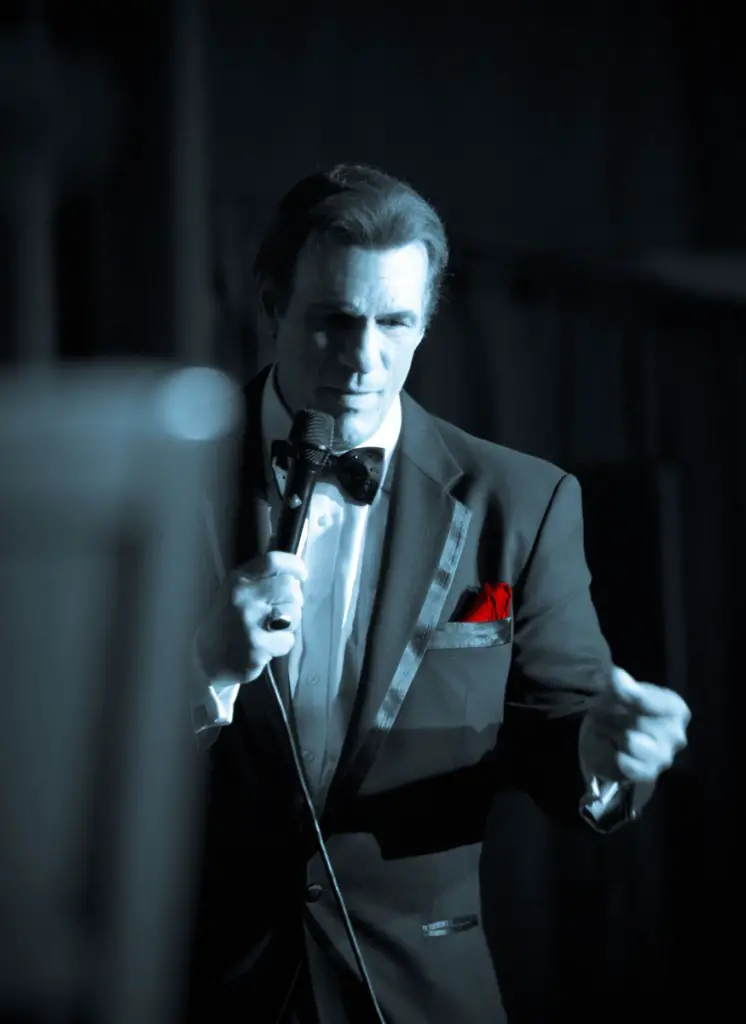 Robert Davi is an acting legend, He has worked on so many iconic and cool movies and directed a wonderful comedy called The Dukes which he has starred in.  He is also quite a fantastic singer and has put out a wonderful album called On the Road to Romance which is a collection of jazz songs that the late great Frank Sinatra sung and is a wonderful tribute to the man, who he has also worked with on a movie. Since Robert is coming to the Melbourne Jazz Festival I thought I would ask him a few questions about the album and coming to Aussie. The album is to be released by ABC Music on the 25/04/2014 https://shop.abc.net.au/products/davi-sings-sinatra-cd.
June 8, 2014 – 7:30 PM
Adelaide Cabaret Festival Adelaide Festival Theater, Australia

June 7, 2014 – 8:00 PM
Melbourne International Jazz Festival, Australia
http://www.davisingssinatra.com/
1. How did you get involved with performing at the Melbourne Jazz Festival?
My manager Joe Lamont is from Australia and he is familiar with the market here . We made a record deal with ABC MUSIC to release my album and of course the best place to help get the word out is by performing in world class venues . He had told me about the Melbourne Festival and that of the one in Adelaide, Adelaide Cabaret Festival  , These are both GREAT Venues so I of course accepted. I have been asked to other Jazz festival but my film schedule hadn't permitted me to do so.
2. What will Melbourne audiences expect from your show?
That I will give my all and I do hope to leave a piece of my heart for all. Gustav Mahler once said that "music is the closest to the absolute". I believe we all connect through music. The Great American Songbook is the Shakespeare of America and no one in my humble opinion sang them better than SINATRA. For anyone who has ever seen Sinatra or wished they could have seen him ,,, I hope they are thrilled ,,, there is no one quite like me . Sinatra had edge ,poetry and was a GREAT actor ,, also if he said " I'm gonna break your legs you believed him" . I can say , I think I may be the only singer today that has that pedigree 🙂 LOL.Also , I have quite an extensive film career and have worked with some of the most impressive legends of our day so my show has a lot of anecdotal stories, some quite funny and some quite moving . the following quote by the legendary Quincy Jones sums it up "as FS would say, 'Koo, Koo.' Wow! I have never heard anyone come this close to Sinatra's sound " and still be himself. Many try, but Robert Davi has the voice, tone, the flavor and the swagger. What a surprise.
He absolutely touched me down to my soul and brought back the essence and soul of 'Ol Blue Eyes himself.
" Quincy Jones
3. Are you happy with how the album has been received?
We have gone to number 6 in America on Billboard Jazz charts for more than several weeks . For a debut album this is pretty good when Tony Bennett and Michael Buble are charting alongside you its a darn good feeling .Also, the response from public and critics alike has been very encouraging .
4. How did you select the songs you wanted to sing?
I chose songs that were pivotal in Sinatra's career — and also have a personal significance to me.
5. What was it like working with the late great Phil Ramone and what do you think be brought to the album?
Phil, was one of the most endearing people I 've worked with. He had a wonderfully gentle way of letting the artist be himself and guide almost imperceptibly but profoundly.He brought his amazing sense of what makes a Great record and sound . They say one of the most important attributes of a producer is his EARS !!!! and there were none better than Phil's.
6. Will be there be another album on the cards?
Yes ,I am happy to say  — and we have 7 tracks already completed . Sadly ,they are the last seven Phil worked on with me.
7. Are you happy with the response to your film The Dukes?
Yes I am
8. Will we see you direct another film in the future?
I do hope so ,, perhaps sooner than later.
9. What are you looking forward to do in Australia when your not performing?
Well ,unfortunately , I do not think I will have a lot of time but I do hope to take in some of the lovely sites — I want to hold a Koala Bear — I did that 25 years ago when I came Australia for Bond.
10. Is there anything you have done yet you would most like to do as an actor and a singer?
There are so many things I have NOT done it would take too long to list ..
11. What inspires you now as an actor?
as always a GREAT SCRIPT —
I invite you all to come see me  and also getting my album -so  Looking forward to meeting you !!!
The album is to be released by ABC Music on the 25/04/2014 https://shop.abc.net.au/products/davi-sings-sinatra-cd.
Best Of 2013
This is my best of list for 2013 as you can see a lot on here, so if you wanna know more, comment and ask I'll get back to you.
Albums, eps are in no particular order. Any images used here are copyright the respected holders.
Jillette Johnson – Water In A Whale – What can I say but Jillette album is a fantastic debut album for an artist who writes all her own songs that are so beautiful to the ears.  She is an amazing american aritst you've just gotta listen to.  A lot of her songs are around the piano and I love that and she does it so well.  Cameron is a good example of that.
Jonas & The Masssive Attraction – Live Out Loud – This Canadian rock band has delivered to me a first rate modern rock out this year.  Solid songwriting and musicianship, vocals and mixes up the heavy and the soft songs in a nice way.
Alpha Rev – Bloom – When I came across their single Sing Loud, I knew this was going to be something special.  Amazing vocals, incredible songwriting and musicianship that delivers.  They have been described as heartland rockers and once you hear what they do you will be hooked.
Courtney Jaye – Love And Forgiviness – Courtney Jaye new album is an awesome release.  The songs are very much influenced from the 70's and has that 70's rock sound going.  She is a fantastic singer songwriter and this is a first rate album, solid songs and songwriting.
Sons Of Rico – In Rico Glaciers – Sons Of Rico new album is a great indie pop release, the songs are well written, sung and performed.  It just gets you from the word go.
The Vaudeville Smash – Dancing For The Girl – The debut album for The Vaudeville Smash is such a good release 70's funk mixed with some 80's sounds to release a catchy well written and performed release that will get you dancing and in a good mood
Alexa Borden – Flares – real discovery here, she contacted me, loved what I heard and got sent the album, and mind was blown, fantastic indie pop music.
Joshua James – From The Top of Willamette Mountain – I love Joshua James, he is an incredible songwriter, he is indie folk and his songs are incredible, this album is no exception.
http://www.youtube.com/watch?v=MO0Ktrg4Qvo
These releases below are also amazing but I only could select ten but are also very much worth you listening and putting some cash behind
Samantha Fish – Black Wind Howling – Solid blues album that deserves to be cranked loud.
Kelsey Lewis – Beautiful View – This is a solid pop release for a singer songwriter who got the talent to go very far.
Massive – Full Throttle – Good old fashioned rock'n'roll done right by Melbourne band Massive.  Get it and crank it loud.
While you have done with that, King Of The North – Sound The Underground – just a solid rock'n'roll album by this talented Melbourne two piece.
Then get The Deep End – Cop This, another awesome Melbourne band doing rock'n'roll right.
Parachute – Overnight – I love this album, it's just a solid easy listening catchy pop/rock album
Imagine Dragons – Radioactive – The biggest band of the year put this album that got everyone talking.
Buchanan – Human Spring – incredible music from this Melbourne artist. Worth your time.
Catherine Traicos & The Starry Night – The Earth, the Sea, the Moon, the Sky – Its Catherine new album and it's worth your time listening to.
EP's
De̊ǰa  – Make Light Ep – fantastic release for a Melbourne electronica duo who are going so far.
The Solicitors – Made To Measure – catchy power pop ep from this great melbourne band.
Emily Kinney – Expired Love – fantastic singer songwriter from America who released this solid EP.  Worth checking out.
Big Shout out To Popboomerang Records and everyone on my new compilation CD when it comes out.  Thanks for being on my disc and thanks Popboomerang for putting out such amazing music. Plus all the rad people who send stuff my way, thanks very much it means a lot for a guy who runs this on his own.
Here are some bands you need to check out from Melbourne, they are all doing good things and need to be seen now.
Massive
King Of The North
The Deep End
Empra
Voodoocain
The Solicitors
If you have not checked out Kate Boy or Courtney Bartnett, you need to do so now.
Favorite solo artists
Samantha Schultz – rising singer songwriter with a bright future ahead of her.
Heather Longstaffe – talented country pop artist doing all the right things.
Jasmine Nelson – What a singer songwriter this aussie artist is.  She is something special.
Courtney Jaye – What a talent she is and why her album is on my best of list.
Hanna Grace – this talented singer songwriter from New Zealand is extremely talented as she is gorgeous.
Steph Hannah – I adore what Steph does as an artist, she is an incredible singer songwriter.  She has so much talented and is worthy of your time to discover she is going to go far.
Kate Martin – Incredible Melbourne singer songwriter who doing some good stuff
Iluka – A rising Sydney singer songwriter who doing amazing stuff that you need to check her out.
Samara – Fantastic Melbourne singer songwriter with an incredible voice and a EP to match that.
Bec Laughton – This girl got the voice and talent to go very far.
Amanda McCarthy – A rising country singer songwriter from America.
Georgia Potter – This talented Brisbane singer songwriter is gonna be a star to me, she got the look and talent to go very far.
My Artists Of The Year
Client Liasion – What a talented Melbourne duo these guys are, creating awesome 80's inspired music.  When I first heard End Of The Earth I knew they were something special and when they released Feeling it sealed the deal.  You need to check these guys out now.
De̊ǰa – This talented Melbourne DUO delivered the eletronica goods with their EP and their incredible live show.  These cats are going extremely far.  Worth checking them out, you will be hooked.
Actor Of The Year
Michelle Page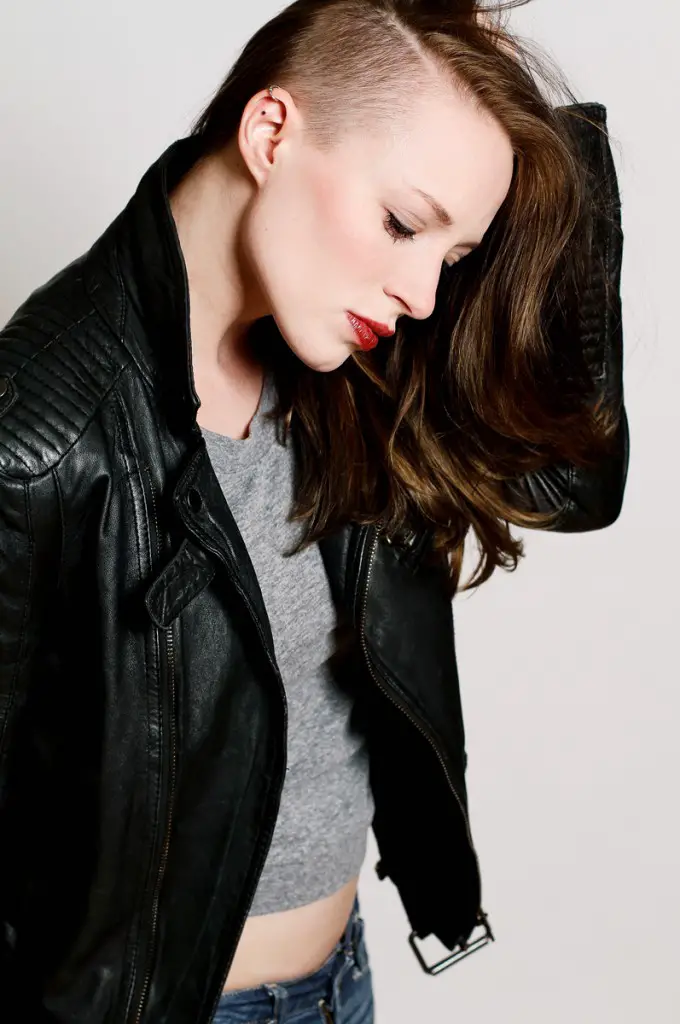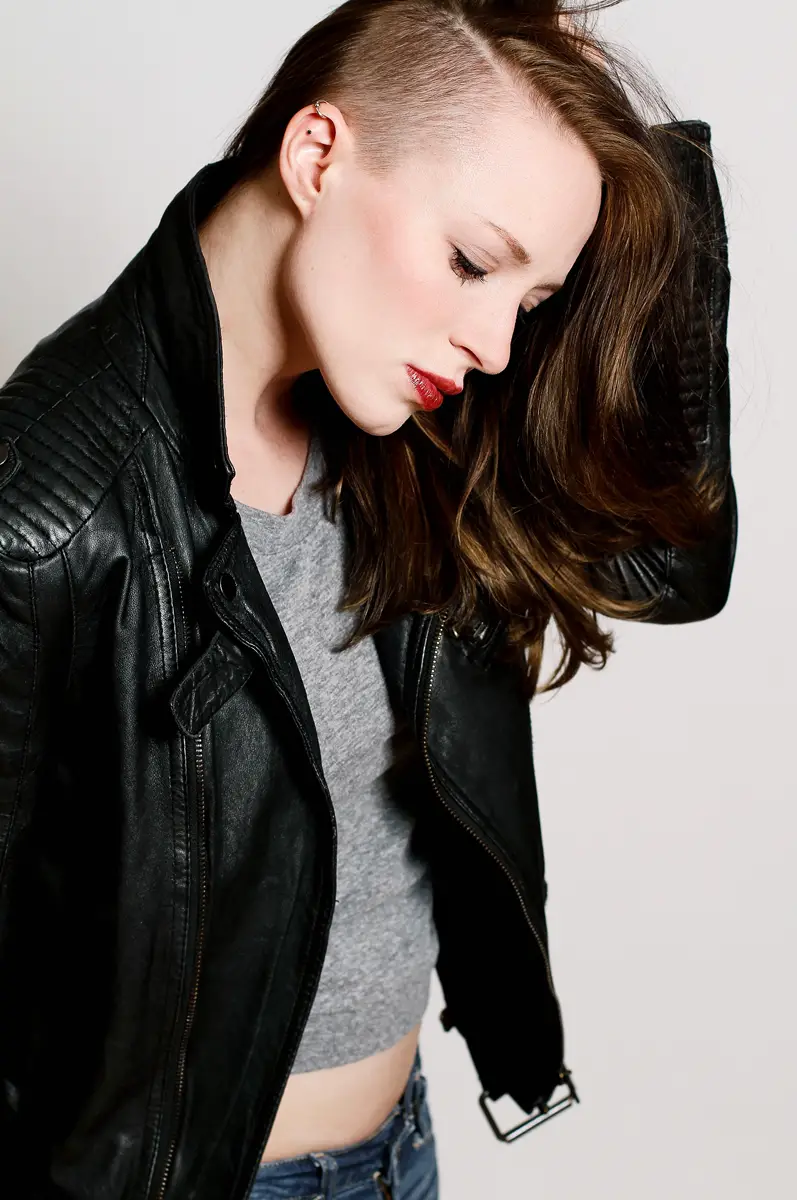 Photo by Casey Nelson
What can I say about her that I have not already said on this website but this talented lady is a star to me, with an amazing performance as Young Myrtle on American Horror Story.  This talented beautiful lady to me is the next big thing in Hollywood and she should be.
Beauty Of The Year
Tori Tate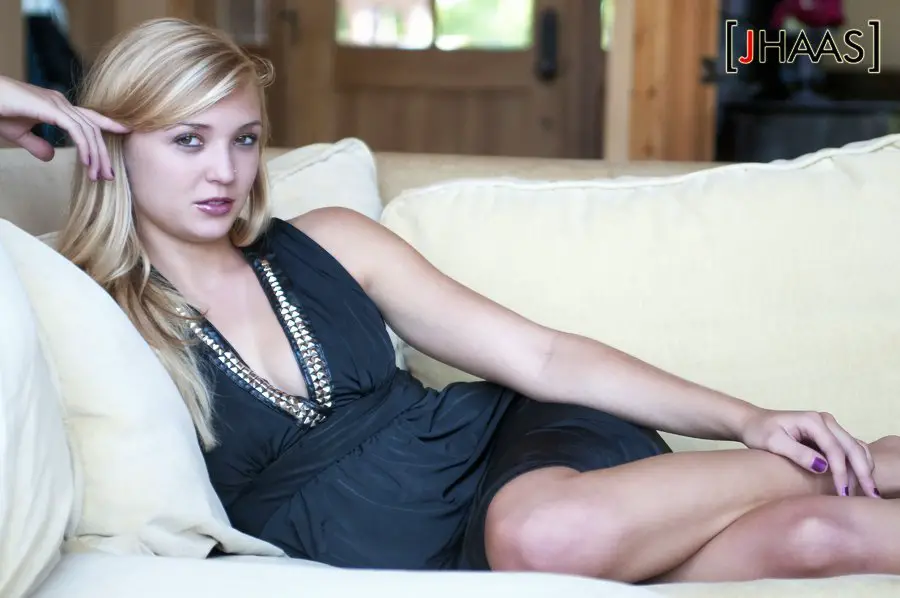 Photo by Jeffrey Haas
This gorgeous girl is a broadcasting journalism student, she is incredibly switched on, smart and beautiful.  She has talented to go far in what she wants to do and that I have chosen her.
Runner Up
Melissa Johnston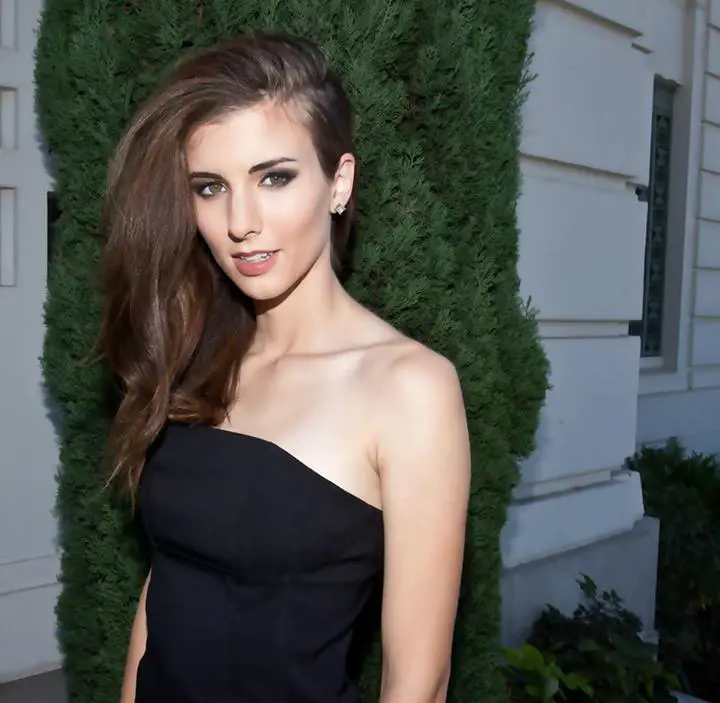 Photo by Andrew Arnold
This talented American actress is extremely gorgeous, she lights up the screen with her flawless natural beauty.  She is also switched on is a name to watch out for.
My Person To Watch Out For In 2014
Michelle Page
I give it to her every year because I believe in what she does as an actor.  She is kind, caring and just an inspiring person all round.  With her amazing performance as Young Myrtle in American Horror Story, it's easy to see why she gets the roles she does because of her incredible acting talented.  She will also be on the cover of my limited edition magazine.  She is a star to me.
Runner Up
Melissa Johnston
An actor to watch out for whom is hard working as well as being an all round nice person.  Watch out for her.
People to watch out for.
Silver Cities – awesome rock/pop band from Sydney with some catchy tunes your ears need to hear.
Girl Pilot – an amazing singer songwriter Sahara Smith with her new project. Will be worth checking out.
Avaberée– talented Brisbane group who has some amazing songs that deserve your ears
Heather Longstaffe – Talented country pop artist doing good things in America.  She is a star and is going to be huge.
Destiny White – talented singer songwriter with some pretty inspiring that are a joy to the ears.
De̊ǰa – This talented duo is going places and will the talk of the town real soon.
Jessika Alaura – this lady is working her way to making a name for herself.  She is an actor and a model.
Kate Boy – I've known Kate Akhurst for years because of this site and her new band Kate Boy have taken the world by storm with their incredible music.  They are doing everything right.
Katie Cole – Talented singer songwriter from Aussie who made the move to America a few years back and has not looked back since.
Kaitlin Thomas – American actor/model doing good and will be name to watch out for me
Denise Christine – American actor/model working hard to make a name for herself.
Jen Nikolaisen – Hard working American Actor doing everything right.
Olivia May – Actor/musician doing good things.
Elise Jackson – Incredibly talented actor doing good things.
Ella Cannon – Talented Aussie actor who is going so far
Gemma Kaye – An Aussie actor doing things right.
Favorite TV Shows
The Blacklist
NCIS LA
Hawaii 5-0
Castle
Favorite Movies
Mystery Road
watch this amazing short film Strain, it's an anti-bullying film
my friend Michelle Page is in it and she incredible in it.
I've known her for a while now, and think she is an incredible actor and love what she does and will always keep supporting her in all that she does