Parx-e 2018 Best Of List
Ok so I wasn't gonna do a best of list but why not. I've been fortunate enough to meet some amazing people this year in America in January and February and I can't wait to do it again soon. What an amazing time I had, so many wonderful memories and experiences. I can't forget.
Alicia Sky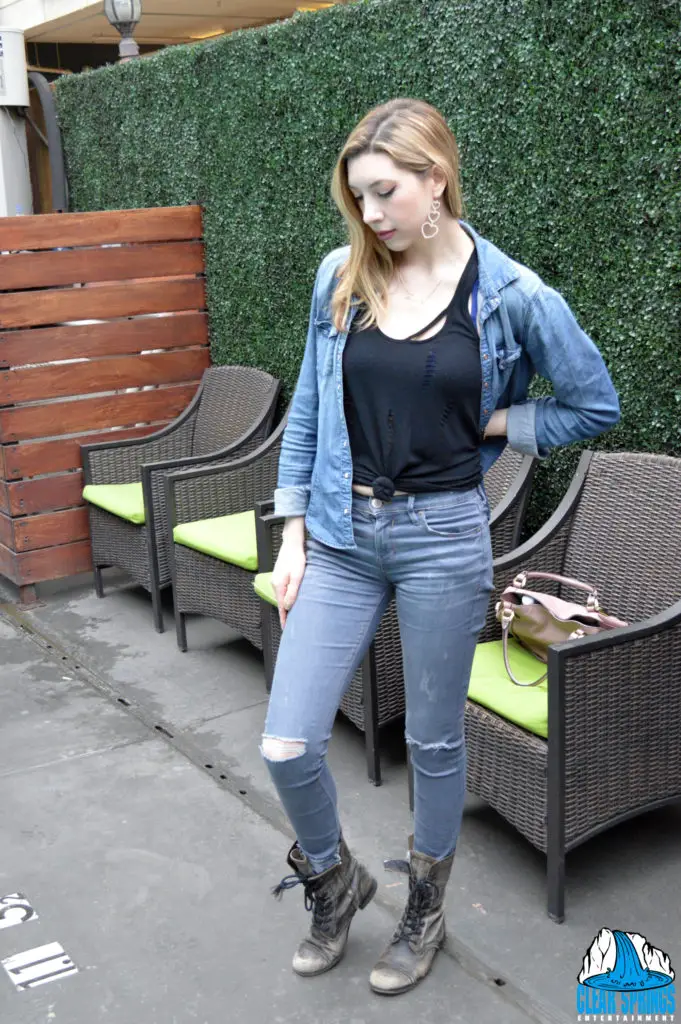 An incredible musician, total sweetheart, gave up her time to let me interview her and hang out. So grateful for the time we had. One of the hardest working musicians I know. She puts 100% into everything she does. She has released some amazing music and no doubt more to come. She is a name to watch out for.
Katie Ladd
Lovely woman, Great singer and songwriter. Just a joy to hang with. Pleasure to interview and appreciated the time she gave me.
Abby Ramsay
Lovely lady, accommodating and a great interview.  She was seriously super cool to hang with. She got a bright future ahead of her.
Monroe
What can I say but she rocks, I've known her for a few years now and she was so awesome. She couldn't hang with me the first week but the day I was leaving she kindly meets with me, did a great interview, took some photos. She is awesome.
Hilary Kennedy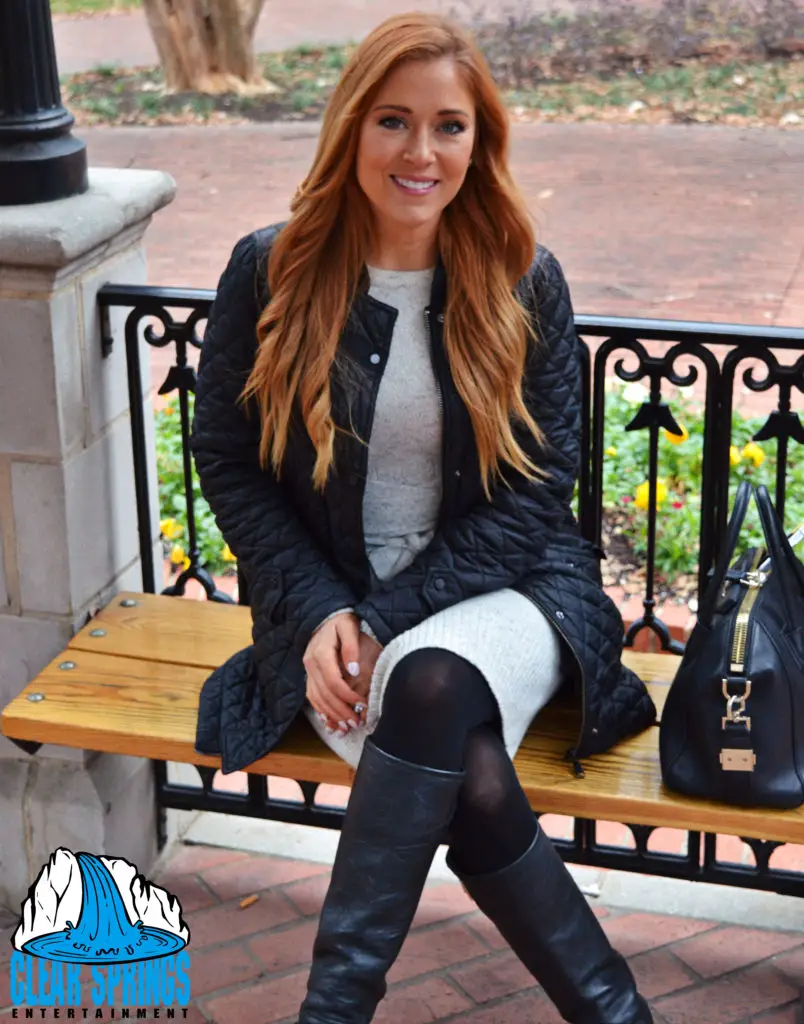 I adore Hilary Kennedy, she was awesome as she was last time, we did lunch did an awesome interview, reminded myself to put the microphone on. Took some photos and really appreciated her time she gave hanging out with me.
Michelle Ellen Jones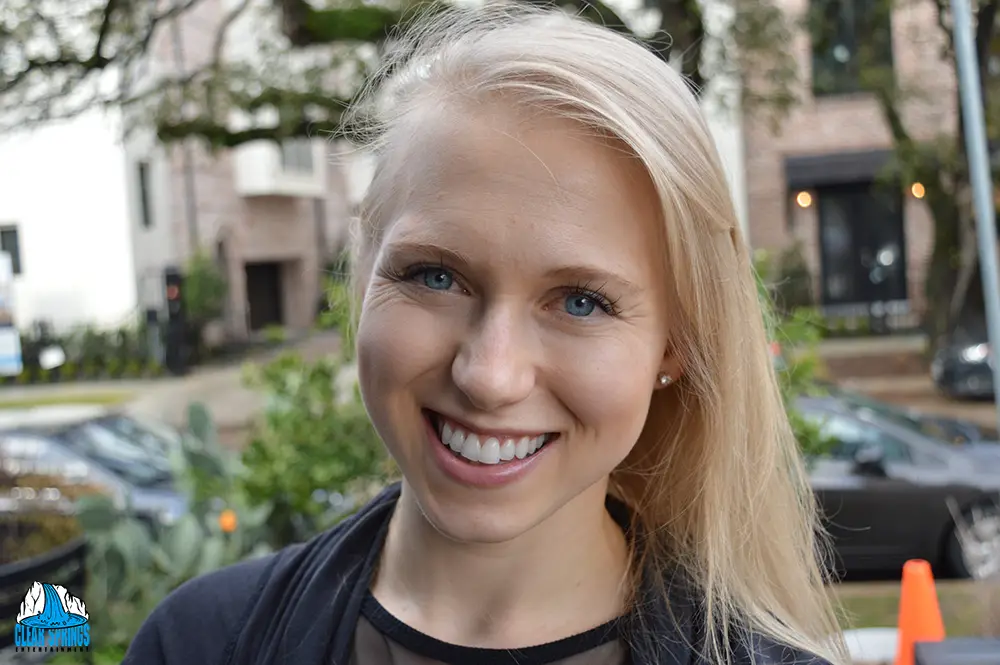 She was someone I was dying to meet and she and her husband were so accommodating in meeting me. Finding a place to do the interview that worked for both of us was so amazing of her. It was one of the best interviews I had done and the photos I took after wards were the best I had taken. She is such an awesome person, she such an inspiration lady, beautiful, switched on and seriously hard working. She does so much and delivers always.
Joe Grisaffi
He is the loveliest guy in the world. He was a pleasure to interview and seriously I could have spent hours with him talking about film making and movies. He was a delight to interview and hang with. He has worked with Michelle Ellen Jones on a movie.
Callie Q
She was a pleasure to interview and hang out with her. We did lunch at an awesome burger joint afterwards and did lunch with her on the Sunday before I went to New York.
Alex Van Zeelandt
I've known her for a number of years and delight to interview. She was awesome and a pleasure to hang with. She was someone else I was dying to meet and she really was beautiful in real life. Made the interview hard to do.
Karen Waldrup
She is an extremely talented and hard-working musician whom I first meet in 2015 and we got to hang out again in 2018. She impresses me with all that she has done with her music.
Katie Cole
She is someone whom I have known the longest out of everybody interviewed on this trip. I first came across this talented singer songwriter in 2005. When she was still living in Melbourne. Since then she lives in America toured with a whole bunch of amazing musicians and now touring with The Smashing Pumpkins.
Casey McQuillen
She is a talented singer songwriter from New York City. She was so lovely. She kindly gave up her time after having an operation on her voice.
Thanks to Nate Hertweck and Mike Altamura for giving up their time to totally hang with me, Nate for lunch and Mike for hanging out and the coffee my man. so awesome you guys did. Thanks to my family in Chicago for letting me stay you guys rock.
Michelle Page
What can. I say but I could not go to America and not hang out with my beautiful talented friend. Yes she is now married and her husband Phillip is so awesome. For professional reasons I am using her professional name. She is still as lovely as ever. Still one of the nicest people I know and grateful when we get to catch up. Still doing amazing in New York with her degree but a movie she filmed years ago American Disciples finally got released this year and she is amazing in it. She rocks, such an awesome friend.
People/Things/Bands I dug this year.
Lauren Jenkins
I've been a fan of Lauren music for a while now with a new single out and an album out next year. Yay I can't wait to get it. She got the country music scene waiting for what will be one of the albums of 2019, Mark my words.
Blonde Diamond
I have been supporting this talented Canadian music for ages now with a new name this year and a Excellent EP out plus getting a manager. This talented act is going to be one of the biggest names in music mark my words.
Abby Ramsay
Lovely lady, accommodating and a great interview.  She was seriously super cool to hang with. She got a bright future ahead of her.
Katie Ladd
Lovely woman, Great singer and songwriter. Just a joy to hang with. Pleasure to interview and appreciated the time she gave me.
Hilary Kennedy
Hilary is loyal as they come. Talented TV Host and seriously one of the loveliest people ever. She so hard working at all that she does. She a force to reckon with,
Yeo
Yeo is a genius, talented musician and all round nice guy. The man is killing it at the moment.
Michelle Page
Michelle is still one of my favorite people, I love everything she does. She killing it in New York at Columbia University. She is such a talented hard working lady. She is an awesome friend.
The Midnight
The Midnight new album is sensational. I just flat out love it. So much to love about what these guys do. I hope they will come tour Australia or if I am back in USA next I will be at a gig if they are doing one when I am there.
Robert Parker
This man is a genius and his new album just rocks, it's so good. I love it.
Welles
When I saw him play supporting The Weeks. I was like who this genius. His debut album to me is the best rock'n'roll album of the year. Lot's to love about what he does. I would also like to see him play again also.
Lacey Caroline
This talented musician is doing amazing stuff in the country music scene in America. Switched on and totally doing awesome stuff. Yes I donated to her fundraising campaign for a CD copy of her EP. Yes I still buy CD's.
Destiny Love
Every thing about what Destiny does is so special. She just has this magical quality about her. She so passionate about everything she does. She is an inspirational special person.  Yes she does the voice overs for me in my video stuff. I think she has the perfect voice. She is so kind and lovely and I donated to her book being released and yes I wanted a physical copy.
Ollie Wride
I love the work this man does with FM-84 and now his own music. He is an incredible singer and songwriter. His synthwave music is just incredible and his voice wow.
The Weeks
Had never heard of them until January this year and boy I was missing out. These guys are excellent. Such a good body of music, Check them out if you have not already done so.
Ella Cannon
Incredible Aussie acting talent kicking goals in Canada. She is somebody that everyone soon will want in their projects.
Alex Van Zeelandt
Alex is awesome, was a pleasure to meet her finally. She continues to kick goals in the acting and modeling. She is an awesome person
Monroe
Monroe is such a talented singer songwriter, I love what she does as an artist. She killing it now as a songwriter
Sophie Armstrong
An incredible violin player, still doing amazing stuff in Canada. I'm behind her always.
Michelle Baena
I am a fan of Michelle and what she does. I am totally grateful that she was willing to meet me but her schedule in the end didn't allow it. But the fact that she was wanting to meet me and we were communicating to make it happen. Really meant a great deal to me. I hope one day we do get to hang out. She is in her 40's and she looks incredible for her age. I will always support her and what she does.
Annie Bainuml
I saw Craig Sealy posting photos of her on his Instagram post, I have been following him. Dig his work as a photographer and when I saw these photos of Anne I had to interview her which is happening.  She is in partnership with Craig in a photography company. She is some one to watch out for.
Natalie Pearson
This Aussie country singer songwriter is kicking goals here. With stuff happening in Nashville, she will be one of newest sensations mark my words.
Kult Kyrus
I've known these two for a number of years now and they are doing amazing stuff with their incredible music. These are the next big thing in Aussie I music I reckon.
Kate Boy
Kate Boy rock and they have new music out yay. Incredible act whom always keep impressing with that they put out next.
KILNS
Another amazing local band to check out.  With an album ready to go which I know will be amazing. Here is another band to get behind.
Chelsea Wilson
The stunning video clip and song makes me excited for Chelsea Wilson new album which will no doubt be amazing.
On Diamond
What ever Lisa Salvo does is amazing. Can't wait to hear the new album, this song is excellent.
Shannon Hurley
I like what Shannon does, no doubt more amazing music from her soon.
Albums Of The Year
Red Trees And White Trash – Welles
Seeing him play in January supporting The Weeks was amazing. He is such a talent. His album to me is the perfect blend of 70's rock meets 90's grunge.
Hallelujah Nights – LANco
I also saw these guys in Nashville in 2015. This is their debut album. It's incredible modern country rock. I think so. Production and song writing is excellent. So many classic tunes.
Island – Feels Like Air
These guys are a British alternative band and I just stumbled across them on YouTube loved what I heard bought the album. It's an excellent album. Well produced and performed. It's a winner to me.
Robert Parker – End Of The Night
This is synthwave at it's best and I am a huge fan of Mr Parker. Have meet and interviewed him and this is another excellent album to his excellent collection of material. It's a must have.
Nina – Sleepwalking
This is an excellent synthwave album by Nina. This talented UK artist is an excellent singer with some excellent tunes to match. 80's Girl is one of my favourites off the album and there are plenty.
Olivia May – Don't Ask
I adore Olivia May and support her in all that she does. She is an excellent talent, actor and incredible singer songwriter. This album shows off how amazing she is as a singer and a songwriter. She really is something special.
Imogen Clark – Collide
Imogen is a fantastic Australian singer songwriter. This is another notch on her belt of incredible material she has released. She was one of the best interviews I have done last year. She just gave great answers and the interviewed just ran smoothly. She is one of the best songwriters we have in Australia.
The Midnight – Kids
The Midnight is amazing, everything they have done has been special. One of the most exciting Synthwave artists out right now. This is their excellent new album and you need to hear it now.
Danielle Deckard – Happy
When I first saw Danielle, play, I was like wholly crap. What do we have here but something really special. The way she uses her guitar is truly magical. Yes I donated for this album. But what Danielle is doing excellently and you need to get behind it.
Amanda McCarthy – Lone Wolf
Amanda is a terrific country singer songwriter and this is her excellent new album. I love it and if you love good modern country music get behind her. She is excellent
The Wild Feathers – Greeting From The Neon Frontier
I just love this album. Why I had not heard of this band earlier. It's the perfect summer album. Incredible tunes. To me it's 70's country rock just so good.
Twenty One Pilots – Trench
I love Twenty One Pilots and this album doesn't disappoint. What a way to open the album is Jumpsuit. Also love The Hype and Nico and the Niners. Just a solid album worth buying.
Imagine Dragons – Origins
I do very much love Imagine Dragons. I am a fan for life. This album is another winner in their catalog of albums.
Jordan F – Oblivion
Jordan F is king of Synthwave. This is a solid album for the man. Production is just solid all round.
EP's Of The Year
Katey Laurel – Daydream
I adore Katey music and yes I donated to get a CD copy. I still love physical music but her folk music stying is first rate.
CJ Burnett – Spring Break
I love this EP. It's just solid Synthwave. 80's heaven indeed. Chasing Sunsets is my favorite song off it.
Juno Dreams – Paradise
Another winning Synthwave EP. Every song is a winner check it out.
Katie Cole – Things That Break Pt. 1
Her new EP is excellent and it was great to see her again after so long in January. Total sweetheart.
Blonde Diamond – Fantasy Love
What an EP. What songs, they deliver with amazing music. Dark Place one of the best songs of 2018.
So I went to America and did a whole bunch of interviews and they are now up for your viewing pleasure. So I went to Los Angeles, Dallas, Houston, Chicago, Nashville and New York. All those cities except Chicago I did interviews in. Plus I went looking for As Seen On TV Products plus I talk about some awesome places I ate at and an awesome video game shop in New York plus I give some travel tips. Hope you dig the interviews. Let me know what you all think
All right 2017 is nearly finished and I am off to America in January so here is probably my last best of list for the site. Who knows if it will come back next year we will see. Let's get down to business.
Person's That Mattered In 2017
This lists people who work I dug and think are going places.
My Mates 
My friends in Aussie and NZ especially one Joseph Koorey, a man who always knows how to have a good time and be there always for you. I treasure the times I get to hang out with them. Nigel Villella, a good guy and enjoys a good craft beer and a good single malt much as I do. The same for my friends Nick, Daniel, Hayden, Scott, Gareth, Sam, Jaxon, Robert, CJ, Matt & Johnny.
Michelle Page
I adore Michelle and all that she does. Ever since she came across the site in 2006, I love what Michelle does and now she kicking goals in New York. We are friends now and I will always be behind her 100 Percent.
Michelle Ellen Jones
I dig what Michelle does being it Acting, Pageant, Ball Room Dancing and else that she does. She is one hard-working person and I can see her going really far.
Ella Cannon
This talented Australian actor is kicking goals in Canada and it won't be long until everybody will want Ella in their movies or tv shows. Mark my words.
Destiny Love
This talented lady is an incredible person, she does yoga, podcasts, teaches how to use your voice, singing, meditation, music and more. Just a positive all round person who continues to inspire in all that she does.
Michelle Baena 
This woman is somebody whom I have been supporting on my site since I first interview her in 2005 and she still looks amazing to this day. You can tell she looks after herself really well and she is just a lovely person.
Alicia Sky
This talented singer songwriter is unbelievably beautiful. She is also very beautiful with an amazing figure. If you watch the Mr Fancypants Video and her wearing that gold outfit, You can see that she takes of herself and that flawless figure she has.
Imogen Clark
Talented singer songwriter who is releasing a new album next year. She has been working on it with Diesel. Yes that Diesel and the first song released off it Collide is excellent.
Natalie Pearson
Natalie is an Australian country musician who has the talent to go very far. She is good at what she does and it won't be long before everybody will want to work with her.
Jo Kathleen Marie
Now here is an artist who keeps on surprising. The Next Step is really the perfect tune, the way it sung, the way song is structured and the song writing. She is a name to watch out for.
Heather Longstaffe 
Heather just keeps on working and creating amazing music. She deserves to be a star and I know she will be.
Melissa Johnston
Melissa is a hard-working actor and running her pet sitting business. She keeps on working hard and I am happy for her.
Lauren Jenkins
Lauren is a fine singer and song writer. In addition is a fine actor too. She will be huge real soon marks my words.
Allison Kugel
This talented lady wrote a book called Journaling Fame which is a great read about her life and interviewing celebrities. She is an extremely switched on lady and continues to impress.
HPKNS
This Melbourne two piece just delivers the goods. Whatever they are doing I'm gonna be right there behind them.
Client Liaison
They just keep on delivering their album Diplomatic Immunity is one of the best of 2016 and their live shows are just incredible. Their video clips are first-rate and are something truly special.
Kult Kyss
These two make magical music and I love there sound and all that they do. It's truly special and it won't be long until they are huge.
Georgia Mae
She going from strength to strength. Now living in America her electro sound is taking the world by storm.
HEN
A fantastic singer songwriter who has a bright future with her sound.
Olivia May
Olivia May is a fantastic actor and a singer songwriter. She keeps doing amazing stuff, so I am behind her 100%
Hilary Kennedy
Hilary keeps on working hard and I'll keep on supporting.
Elise Jackson
This talented lady, I love the work that she does as an actor and a producer of children productions and I am behind her all the way.
Lacey Caroline
Lacey is one talented singer songwriter and I know she going to be huge real soon.
Albums
Smoking Martha – In Deep
Just a good rock album
Darcee Fox – Islands
This rock band has delivered the goods with this album
Liam Gallagher – As You Were
I am a fan doesn't care what people think and this album has some really good tunes on it. He has delivered.
Imagine Dragons – Evolve
I dug this album like I did the second one which some people didn't think was as good as the first. This one has a lot of good tunes on it and as expected the production is excellent.
Lights – Skin & Earth
I love Lights and this is a really good album. I am a fan and will always will be.
Yeo – Desire Path
My man Yeo has released a killer of an album, Production is excellent and songs are great.
Kate Martin – Set My Life To Fire
This is an excellent album by Kate. I love it and I have proudly on Vinyl Yay.
The New Pornographers – Whiteout Conditions
I've been listening to The New Pornographers since 2003, yes that long. This is another quality album from the band and yes I've seen them live a number of times.
Natalie Pearson – Long Time Coming
This is an excellent country album, Natalie has the talent to go very far and I know she will.
Christie Lamb – Loaded
Christie is one hard-working musician and this is her new album Loaded, production and song writing are excellent.
Jillette Johnson – All I Ever See In You Is Me
Jillette to me is one of the finest singer songwriters coming out of America in a long time. Her songs and her lyrics are special and this is what music is all about.
Earl – Tongue Tied 
I adore Earl she is one of my all time favourite singer songwriters, this album is incredible production is great and her voice shines here.
Amanda Lynn Rogers – Heavy Blue
I love what Amanda Rogers does and she is my all time favourite singer songwriter and whatever she does I am behind.
Sean Rowe – New Lore
Sean Rowe is an amazing singer songwriter. His new album is excellent and just another notch on career full of masterpiece albums.
Catherine Traicos – Luminaire
What ever Catherine does I am right behind her and thus is no exception
Shannon Hurley – New Day
Another winner by Shannon
Singles/EP's
The Midnight – Nocturnal
I love retrowave and a lot of it's gonna be featured in this section. This two piece has delivered a stunning piece of work. So many good tunes, its just gotta be listened to.
September 87 – Bad Dream Baby
Now this is amazing. Came across these guys on NewRetroWave and was like what is this. These guys are from Melbourne and this song is so amazing and really just a killer tune.
Imogen Clark – Collide
I finally wanted to see what the fuss is all about this talented singer songwriter from Aussie, not only is this an awesome tune, she gave me one of my best interviews of the year.
Jordan F & Vast Hill – The Will
When these two acts decided to collaborate together they released one of the best EP's of the year. This is real 80's stuff and it is truly magical.
Danielle Deckard – Happy
When I heard this last year at her gig at The Wesley Anne I knew this tune was incredible. The way it is written and the way the song is structured I couldn't believe how good this song really is. At her last gig in Melbourne she played another amazing track that surely a single in the making.
Phebe Starr – Chronicles
This is a really great EP, production is first rate, vocals are good as is the song writing. My pick off the EP is Two Hearts. This is excellent Aussie music.
Tigertown – Warriors
This is an excellent electro tune by this Aussie group. I've been a fan ever since I decided to see them play at the Northcote Social Club.
The Wild Romantics – Hungry Teeth
Thanks to Bandcamp I came across this indie rock, alt country, folk Canadian group. This song just got me from the word go. I was like this is what song writing is all about.
FM-84 – Never Stop (feat. Ollie Wride) 
Another incredible retrowave tune by an artist who already has a huge following who had people singing all the tunes at his last gig. This is first rate.
Robert Parker – Awaking
I am already a huge fan of Mr Parker and his incredible music when this came out I was like Hello and had this cranking not stop for days. Just magical stuff.
Olivia May – Tonight
I just love all that Olivia May does and this is her latest tune and it's an incredible piece of work.
On Diamond – Light
I adore Lisa Salvo & On Diamond this is an excellent tune and I for one can't wait to hear the album.
Bellsaint – Landmines
Great tune by this artist will who no doubt take the world by storm.
Lexi Strate – Going Going Gone
Lexi new tune is another killer pop tune by this amazing Canadian artist.
Alli Walker – Play
Alli another amazing Canadian artist who has released an amazing pop tune. She got the talent to go very far.
Hen – Raincoats 
Hen has been doing music for a while and now with a different direction she is now known as Hen and this is excellent debut single and after seeing her live, I think this new change in direction is worth you getting behind.
Alicia Sky – Mr. Fancypants
A really great pop tune. Alicia voice is on fire. The production and song writing is first rate.
Kira Lynn – Over
This talented Canadian musician who spends a lot of time in Nashville. She released a new song this year called Over and it's a great tune and a new direction for her.
TV Shows
NCIS LA
NCIS New Orleans
Hawaii 5-0
800 Words
Sunshine
Bull
Have You Been Paying Attention
Gruen Transfer
Umbrella Entertainment are proud to announce Descent into the Maelstrom – the untold story of groundbreaking Sydney band Radio Birdman, busting into cinemas nationally from July 20.
Written, directed and co-produced by filmmaker Jonathan J Sequeira, the documentary chronicles the rise and fall of the band – from the vibrant music scene they created, to the legions of bands they influenced in their wake.
From 1974 to 1978, Radio Birdman's uncompromising, high-energy ethos inspired a 'New Race' of disaffected youth, ready for a change. Their music directly inspired bands such as Midnight Oil and Cold Chisel, while their DIY attitude and self-released records were the prototype for the indie music scene. They created the Funhouse, a Sydney venue that gave other bands with nowhere to go an opportunity. They championed punk and rock n' roll from around the globe with the infamous Funhouse jukebox and the kids packed the dance floor, going crazy as the band performed. Radio Birdman's music wasn't just the soundtrack for youth, it truly changed Australia.
Descent into the Maelstrom will premiere at a sold-out screening in its hometown of Sydney on Monday, June 19 at Event Cinemas George St, followed by a Q&A with Birdman's Deniz Tek and Pip Hoyle, director Jonathan J. Sequeira moderated by respected rock journo Murray Engleheart. An encore screening is being held on Monday July 3 with the same line-up.
In Melbourne, Cinema Nova will host a screening on Sunday, July 2 followed by a Q&A with Deniz Tek, Jonathan J. Sequeira moderated by respected journalist Martin Boulton.
Descent into the Maelstrom will also play at Perth's Revelation Film Festival and will also open the Adelaide leg of the Monster Fest Travelling Sideshow.
Umbrella Entertainment will be releasing the film through an Appointment Viewing strategy, with screenings at 7pm Thursday, 9pm Friday and matinees on the weekend from July 20 at the following cinemas: Event Cinemas George St in Sydney, Event Cinemas Manuka in Canberra, Cinema Nova in Melbourne, Event Cinemas Innaloo in Perth, Event Cinemas Myer Centre in Brisbane and GU Film House in Adelaide. More sites announced soon. Fan-Force have also partnered with the film, making it available to fans to book screenings. Jonathan J. Sequeira will also tour with the film through regional locations.
Director Jonathan J Sequeira on the film..
"Descent into the Maelstrom isn't just the story of Radio Birdman, it's the story of a scene, a movement, in Australia, started by the band. It's about doing your music, and your art without compromise, when everyone tries to shut you down. Radio Birdman inspired the outsiders in Australian society to do their own thing. Like the band, the film is a completely independent production – the band's take no-prisoners attitude fed into the making of it. The intensity of the music and the individuals is still there, coming off the screen, and it insists that you too settle for nothing less than the best."
Accompanying the film will be the Funhouse Jukebox soundtrack. Released on June 9 via Sydney label Stop Start, the soundtrack features 13 songs from bands like The Saints, The Easybeats and The Ramones as well as rare tracks from pre-Birdman outfits The Rats (feat Rob Younger, Warwick Gilbert, Ron Keeley) and TV Jones (aka Cunning Stunt feat Deniz Tek). Stocked with Rob Younger's personal collection of singles, this compilation is a combination of Radio Birdman songs + tracks that appeared on the actual Funhouse jukebox at Sydney's Oxford Hotel in 1977.
"Descent Into The Maelstrom – Funhouse Jukebox Soundtrack"
1. Funhouse intro dialogue
2. Descent into the Maelstrom – Radio Birdman
3. (I'm) Stranded – The Saints
4. TV Eye – Radio Birdman
5. Wars Or Hands Of Time – Masters Apprentices
6. Snake – Radio Birdman
7. Friday On My Mind – The Easybeats
8. Shake Some Action –Flamin' Groovies
9. Blank Generation – Richard Hell & The Voidoids
10. Burned My Eye – Radio Birdman
11. Personality Crisis – The Rats
12. Monday Morning Gunk – TV Jones
13. Blitzkrieg Pop – Ramones
14 Funhouse outro dialogue
15. New Race – Radio Birdman
Released via Stop Start from June 9, 2017
All right every year I do a best of list and this year is no exception. Still cannot believe the site is 15 years old but it is. So let's get down to business. A big thank-you again to everyone who contributed to the video.
Talent/Beauty Of The Year and Person To Watch Out For In 2017
Michelle Ellen Jones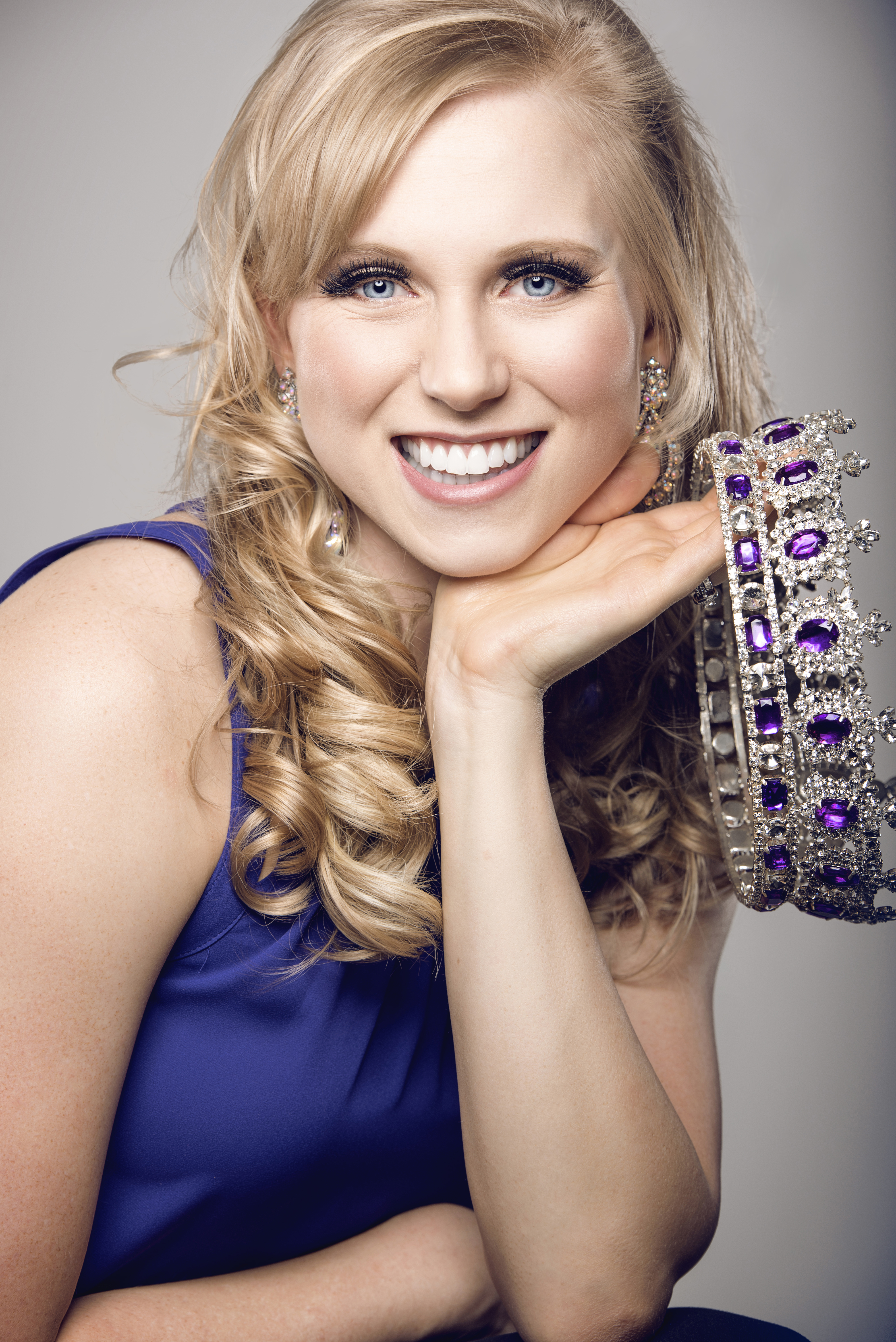 Photo by Daniel Horande
So when I came across Michelle, I was like who is this person. I need to know more. So I contacted her and the rest is history. She is an incredibly beautiful down to earth, caring person. She is a fantastic actor and puts 110% in all that she does. I can see all the amazing stuff she is doing will land her good roles and everybody will wanna work with her. I will always give her love and support on my site here. Not only that she does ballroom dancing, is a pageant coach and teaches yoga. She is a winner by me.
Favorite interview I've done on the site so far celebrating 15 years of the site
Michelle Page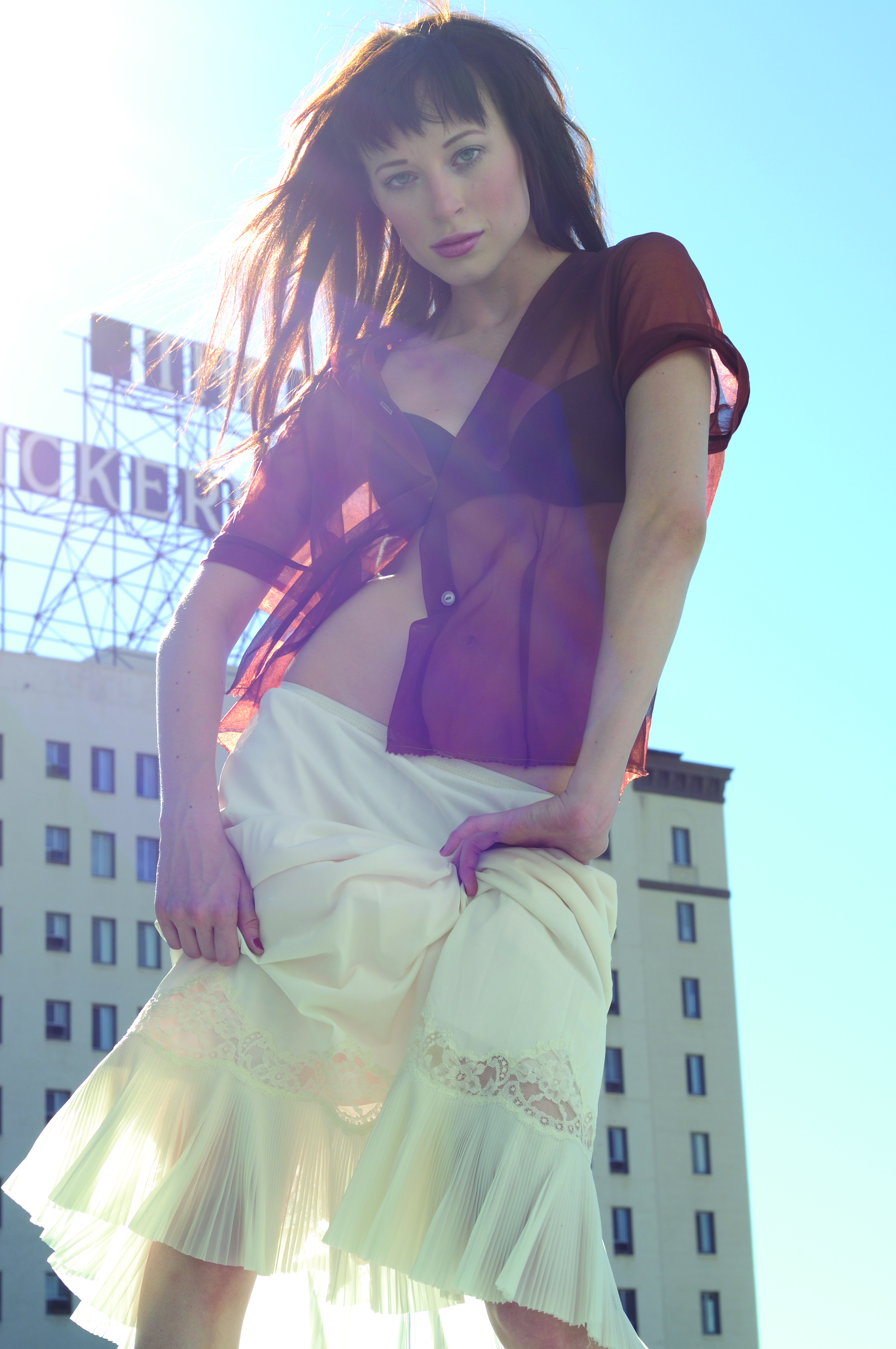 Photo by Patric Massou/Patrick Massou.
My support for Michelle is never ending, if you watched the video I said she was my favorite person I interviewed. I think she is an acting power house. She is one of the kindest hard-working people I know and always gives 110% in all that she does. I'm still honored. I get to be her friend. She is such a beautiful person inside and out.
Rya Meyers
Rya is an actor watch out for, a fantastic actor and has always been a pleasure to interview. She is extremely beautiful and a total sweetheart.
Youngblood
Coming across them was like wow, Easy Nothing one of the best songs to come out in ages. This Canadian act is gonna set the world by storm. Feel Alright is a solid debut EP.
Olivia May
With new music on the way, this gorgeous talented musician and actor has 2017 in the bag, She is a star.
Client Liaison
The year of Client Liaison and their fantastic debut album Diplomatic Immunity, This is an album that is made for summer and basically all year round. Just puts you in a good mood.
Vaudeville Smash
The Gift by Vaudeville Smash is one of my favourite albums of the year. Their launch at The Gasometer was so good. If you like a real band, who does really good music to dance to then these guys are it. They let me use a tune for The Parx-e Story.
King Of The North
King Of The North are just awesome there are no two words about it. Get Out Of Your World is just plain rocking. Get it and crank it loud.
Lexi Strate
Lexi Strate is a fantastic Canadian talent and loved what I heard and had to interview her. Diamond Eyes is such a catchy pop tune that worthy of your ears. Her EP Waves is a must have for pop fans.
Destiny Love
Destiny Love would have to be one of my all time favourite people interviewed on this site. She is an incredibly talented lady who can sing, act, she teaches Yoga and is all-round inspiring lady. She is an extremely beautiful woman inside and out and the future is bright for this amazing lady.
Georgia Mae
Georgia Mae is a singer songwriter with the songs and buzz to back it up. This Aussie talent is going to take the world by storm. She kindly let me use her tunes for The Parx-e Story and my Sydney video coming out hopefully next week.
Rival Sons
Seeing these guys play at Cherry Bar with one of my best mates was a dream come true. They are one of the best rock and roll bands going around today. Their new album Hollow Bounds only adds to that.
Christie Lamb
With a new song out and a new album out on the way. This talented country musician is going from strength to strength,
Chelsea Lankes
Chelsea Lankes new EP. Chelsea Lankes just confirms that she is a pop star in the making. She can sing and has the songs to back it up. Every song on it is so good.
Ella Cannon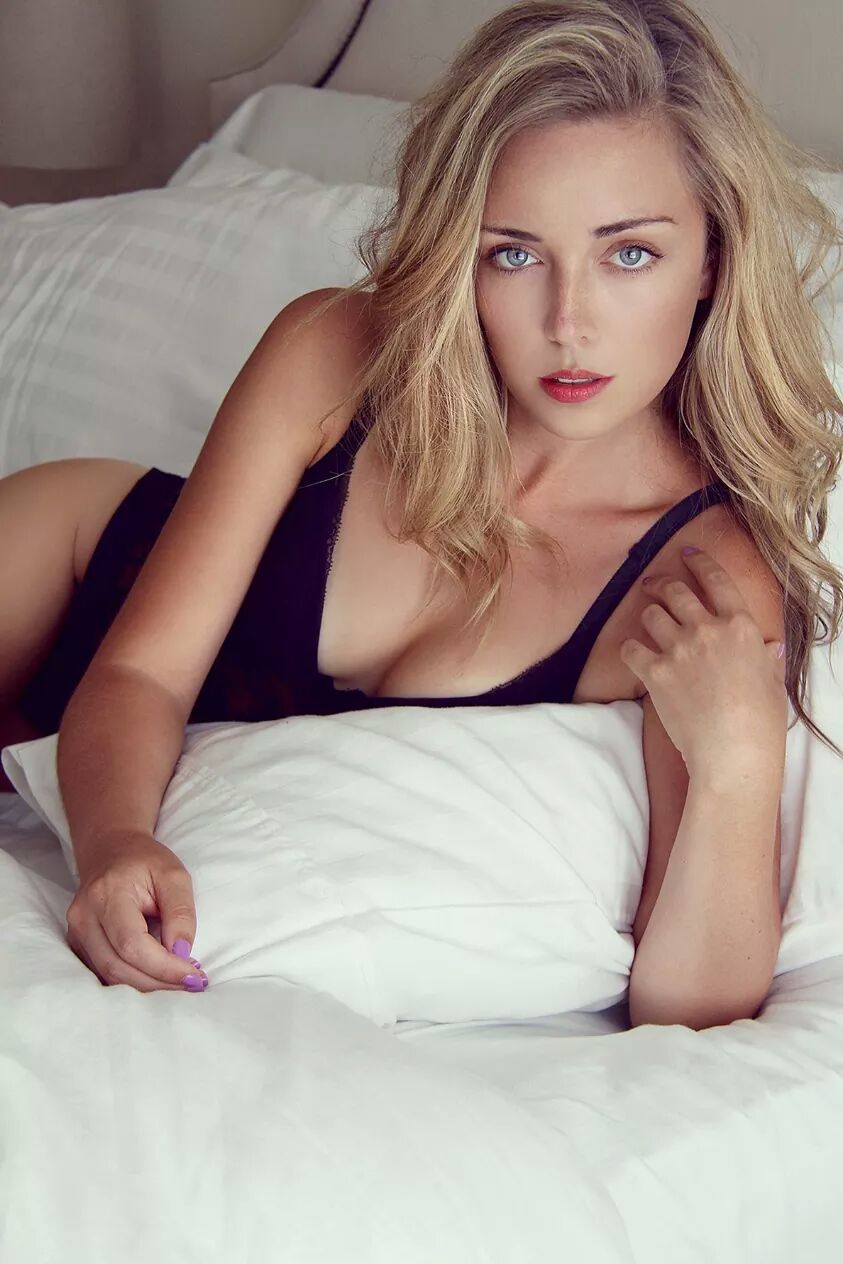 Photo by Johnny Diaz Creatives
Ella is kicking butt as an actor in USA and I am really happy for her. I know how good she is as an actor. She still such a stunning beautiful woman with the most perfect figure, She is somebody who works her butt off to make it all happen and it's paying off. She is doing stuff on an exciting TV series and I will always be behind her.
Lauren Jenkins
I first came across Lauren in the movie Deadline and didn't know she was a singer songwriter and yes she first rate in both, Her EP The Nashville Sessions shows off how talented she is. Plus how amazing her voice is and how her song writing shines, She to me is the complete package and soon everybody will wanna work with her.
Melissa Johnston
Melissa is still an amazing actor and I know she keeps doing amazing work. Her new venture Cuddle Bear Pet Care is doing well. I am very happy for her.
The Stratford 4
One of all time favourite albums is Love & Distortion by The Stratford 4 and they are back and they finally released their long awaited 3rd album Keep Your Crazy Head On Straight and it's a winner by me
Kult Kyss
These cats I have known for a while now and two of the nicest people in the scene. They are gonna be huge mark my words.
Chelsey Crisp
Ok when I interview people, I interview them because I believe in what they are doing and will always continue to support them on their rise up. I had no way of knowing how far the gorgeous Chelsey Crisp would get with an outstanding role on the comedy series Fresh Off The Boat. Chelsey Crisp is doing amazing stuff and it's great to see.
Elektrik People
Elektrik People with their amazing EP Stargazer, I Was hooked when I heard Stay Late, their electro sound is something else. So good.
Passerine
I dig Passerine and all they have done this year. I love what these cats do and I will continue to support them.
Robert Parker
This talented Swedish artist I came across on YouTube and totally dig his retro sound. His album Crystal City is a retro album just made for driving and cruising around like you're in the 80's. Got to interview him for Parx-e when he came down to Melbourne for SquareSound..
Heather Longstaffe
Heather is still kicking goals and still doing amazing stuff. Will always support her. She is one of the nicest people I have ever meet. She is a fine songwriter and no doubt will have everybody wanting work with her real soon.
Yeo
Ganbaru by Yeo is an excellent album and another winner in his amazing catalogue of tunes. This talented Aussie does no wrong by me.
Moreton
Moreton is a new band and boy are they good. Their debut EP Specimen is incredible and I am a huge fan of it. This Aussie band can do no wrong by me. I can't wait to hear more.
Danielle Deckard
When I got asked to interview her, I was like sure. When I saw her play wow, she has the songs.
Shannon Hurley
Shannon is still going strong and still doing amazing music.
Katie Cole
Now based in Nashville I am still getting behind this talented Aussie singer songwriter.
One Less Reason
One Less Reason have released an awesome rock album this year with The Memories Uninvited. The opening track Break Me, Seriously wow what a way to open an album.
Kelsey Lewis
Kelsey is another amazing singer songwriter from America who I have had the pleasure of meeting and have interviewed on the site. She has released a new tune this year and she got the talent to go far.
HPKNS
Great Melbourne two piece, love what these guys do. Cool unique sound.
Jo Kathleen Marie
The Next Step by Jo is an excellent tune for this Melbourne singer songwriter. She got a bright future ahead of her.
Laces
One of my all time favorite singer songwriter and love all the amazing music she has released this year.
Earl
Dream come true to interview Earl again. Even better when she kindly filmed something for my video.
Amy Schafnitz
Amy is an actor who career I have been supporting for a while and will continue to support this incredibly beautiful talented actor.
DMA's
DMA's are an exciting Aussie band who keep putting out amazing music and Hill's End is one of the most exciting debut album in ages.
Hen
Hen is such a talented artist who works I will continue to keep supporting. She such a beautiful person inside and out. She such a incredible songwriter with a catalogue of fine songs
Demi Louise
If there is anyone, who is gonna be one of Australia biggest musicians, Demi Louise is it. She is such a talented hardworking musician who has the determination and drive to see it all thru.
Katey Laurel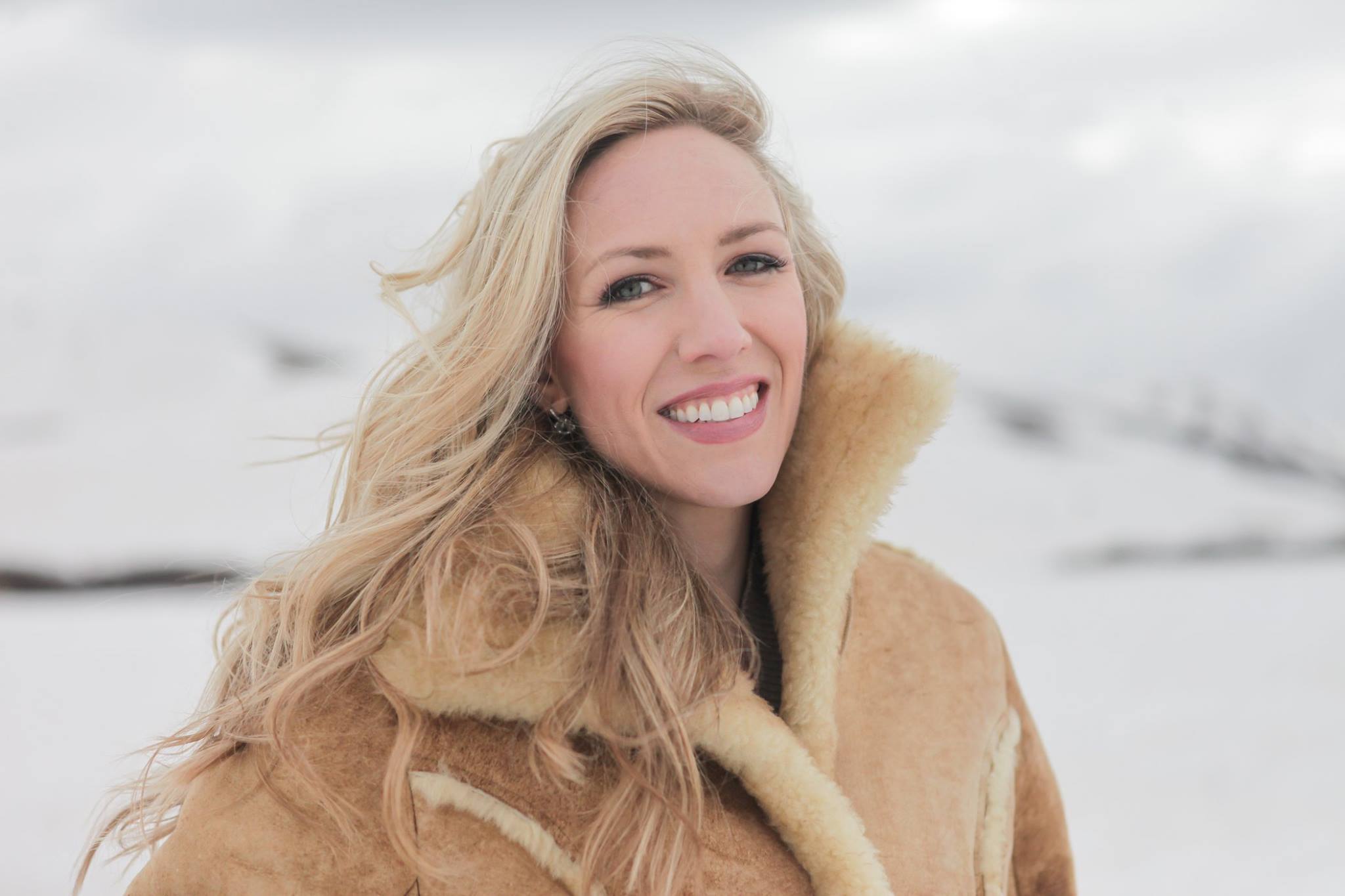 Photos by Art Heffron
With a Christmas album titled This Is Christmas being released. This stunning singer songwriter is going from strength to strength and I will be supporting her always.
Alicia Sky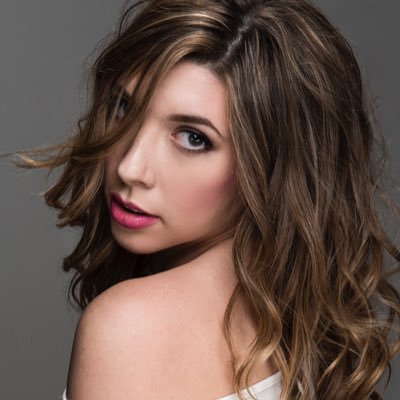 Photo by Dovvi
Alicia Sky is the complete package. She is a fantastic singer. She is incredibly beautiful and has an amazing figure. With her debut album out next year, this singer is on her way to a successful music career.
Francesca De Valence
With her debut album Own Self coming out last year. This singer songwriter has shown she has the songs and talent to go far. The album itself is well produced and is worth your time.
Tori Tate
I will always have time for Tori and will continue to support.
Kate Boy
I've known Kate like 10 years now and finally seeing them play earlier in the year was a dream come true. They are one of the most exciting acts on the planet right now and a destined to be a household name.
Smoking Martha
This rock'n'roll band from Aussie tick all the boxes for me.
Massive
Now based in Europe see this Aussie rock'n'roll band going from strength to strength,
Hilary Kennedy
I adore Hilary and I'm blessed to know her. She is fantastic and what she does and enjoys seeing her blog posts on her.
Rachel Layne
This talented Canadian artist ticks all the boxes for me. She is a hard working artist and I can see her having a long successful career.
Albums Of The Year
Client Liaison – Diplomatic Immunity
Vaudeville Smash – The Gift
Rival Sons – Hollow Bounds
Yeo – Ganbaru
Robert Parker – Crystal City
One Less Reason – The Memories Uninvited
King Of The North – Get Out Of Your World
DMA's – Hills End
EP's Of The Year
Elektrik People – Stargazer
Moreton – Specimen
Chelsea Lankes – Chelsea Lankes
Lexi Strate – Waves
Youngblood – Feel Alright
Lauren Jenkins – The Nashville Sessions
Movies
I really only saw three this year and they were all excellent.
Downunder
Hunt for The Wilderpeople
The Beatles: Eight Days a Week
TV Shows
NCIS: New Orleans
NCIS: Los Angeles
Hawaii 5-0
Man Up
https://www.youtube.com/watch?v=JUdJP8gjaFo
https://www.youtube.com/watch?v=oP4e3R6QXvQ#
800 Words
Gigs
Rival Sons @ Cherry Bar
Kate Boy @ The Forum
Client Liaison Twice @ The Forum
King Of The North @ The Tote
Vaudeville Smash @ Gasometer
Yeo @ Howler & The Corner Hotel
Any gig I went to @ Joyluck Studios
HPKNS @ The Workers Club
Youngblood @ Australian Music Week
Michelle Ellen Jones
First photo by Cortney Russell, The rest by Rapheal Brown- Digital Icon Photography.
Michelle Ellen Jones is a hard-working American actor, who not only acts but is a beauty pageant coach, ball room dancing instructor and a yoga teacher. I've given her lot's of a love on this site because I really do believe she gonna do some amazing stuff, which I know she is doing now. I think she is going to be a star and I will keep continuing to support this amazing talented, hard working and beautiful lady.
Find out more about her here
Hilary Kennedy
Photos By S Jackson
Hilary Kennedy is some body I've know for quite some time now and she is one of the nicest people you will ever meet. She is a broadcast TV host. She is also a blogger and runs her own website.  She is a incredibly kind and considered person. She is  switched on and to me she is a pleasure to interview. I love what she does and this is why she is my beauty of the week again.
Fun With Hackley: Axe Murderer
Filmmakers Interview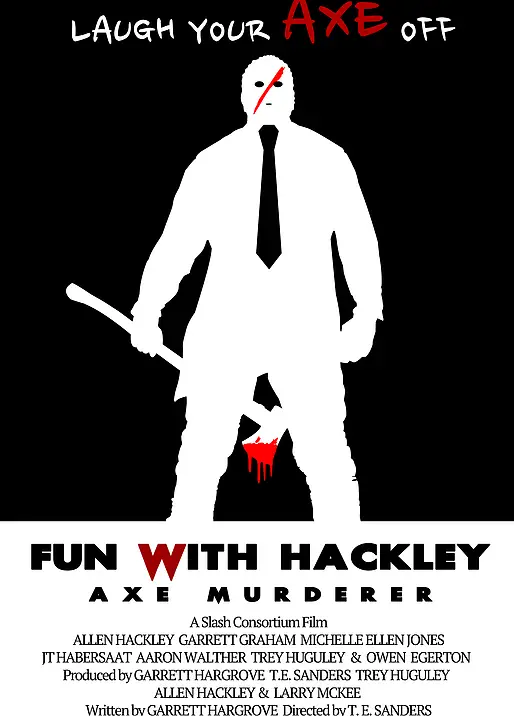 When I first heard about this movie I was made as keen to find more about it. It's a horror comedy and it is a lot of fun and I suggest you check it out when it becomes available to do so. So the film makers kindly answered my questions.
http://www.funwithhackley.com/
T.E. = T.E. (Tim) Sanders – Director/Producter
G.H. = Garrett Hargrove – Writer/Producer
T.H. = Trey Huguley – Actor (El Matador)/Producer
1. What was the inspiration behind the film?
T. E.: Garrett. Garrett was my inspiration behind the film. That guy is a walking museum of the Horror genre. We got together to do a 48h film fest, and he came up with this idea to make fun of some horror tropes with these two characters walking away from Hackley, but with one facing and looking backward toward Hackley while they all continue to walk, there-by forcing the rule that he can't attack while being watched on a follow mission, and thus the world was born. A masked serial killer that has to follow rules. More inspiration came from our day jobs in the software industry (I'm a software engineer) and the office scenarios that such a job entails. Combine those, and BAM! You got Hackley's world. He doesn't engineer software, he engineer's death and destruction, but it sucks like any office job because… rules. You have the bureaucracy. Showing how we all corral each other into these tight little lines (or cubes in this case) and prevent us from doing our best work was interesting to me. And of course, the shit can be funny too.
G.H.: And Tim… you're my inspiration. *teardrop* You da real MVP.
2. How long did it take to write the script?
G. H.: The initial script was a pretty quick write. Like a couple of weeks. Then it went through rewrites all the way through pre-production and production. We were even adding scenes/shots our very last day of filming. I think that's pretty common to get into something, find it doesn't work or find something special and want to evolve the script to really bring that out.
3. How long was the shoot and what challenges did you face when making a low budget film?
G. H.: We did a very non-traditional shoot. Normally it's like 26 out of 32 days or so where everyone comes in, commits to that project for that month and then the actors and crew are done. We didn't have the funds for that, so we ended up shooting when we could on weekends over the course of a year (April 2014-April 2015). There was good and bad with that. Good was that it made scheduling easy. We treated every weekend shoot like a short film. I scheduled it so we would try to have actors get all of their scenes done in that weekend and we could be done with them. The bad thing was, we had to find times that would work for all of our key players who were around for everything (Director, DP, Allen Hackley, etc).
And oh lord, what challenges DON'T you face when making a movie for a budget that is below what Hollywood considers "Low Budget"? When you do low/no budget, the producers end up wearing a ton of hats. I, in addition to writing and producing, handle the budget, catering, some of the casting, most of the costumes, most of the locations, most of the props, etc. Tim, in addition to being producer and director has single handedly done nearly all of the post production, did a lot of casting, set decoration and construction and acted as primary irritant to our Emmy award winning DP, Larry McKee. Trey, award winning actor and Producer, directed the music video at the end, handled most of our marketing and social media, brought on a lot of the cast and allowed his wife to kill and be killed in the film.
I think the biggest thing you would see on screen with the budget is the gore. With this being a comedy, we felt the gore had to be either non-existent or over the top insane to work. Being no budget, we didn't feel we had the money to do over the top gore right, so we went with the other way thinking it was funny how clean everything was in this horrific world.
And now I've droned on for way too long.
4. How was the cast chosen for the movie?
T. E.: We've all been doing the filmmaking thing for awhile, and are all plugged into the scene in both Austin and Houston enough that there was never any cricket sounds when the question was asked; "Who should we get to play so-and-so?" We had plenty of people to choose from. In some cases, I think Garrett even wrote with certain people in mind. For example; Owen Egerton for Asparagus, and Trey Huguley for El Matador. There's probably more. But these are all people in the area and were somewhere in the circle peripherally, or right in the middle as was the case for Trey. As a director, I believe casting is one of the most important parts. Done right means I can just go hang out at the craft table more and sometimes even sneak in a nap.
5. What did you learn from making the movie?
T. E.: That making a feature film is fucking HARD. Can I say fucking? If not just replace it with astrix. But yeah, making a feature film is hard work, and I did all the post myself. All. The. Post. Which I do not recommend doing BTW. Get some post production money! I've done many, many short films and my hair kept its color. But a feature? I guess that's one of the biggest lessons. Don't try to do everything yourself.
G.H.: Debating whether or not to make the "Making a feature film is really fucking easy when Tim does all the work" joke or if he will punch me for making it.
T.H.: I learned that I needed a better editing system so that I could help T.E. with post so he doesn't have to cuss as much.
6. Why do you think Horror Comedy are popular?
G. H.: Comedy has always been generally accepted. Its just life. We love laughing. It feels good. I think horror was always kind of viewed as the black sheep of the film world. I think especially back in the 80's with the slasher genre, it was really looked down upon by film snobs. I think a lot more people liked them than would admit it publicly. And then I think the blockbuster success of Scream changed that and they became more accepted, mainstream, etc. Studios started throwing more money at them.
And I think combining people's upfront love of laughing and their guilty pleasure of horror films really has hit a soft spot with viewers. Its also brought together the people who adore horror movies and the people who abhor them and laugh at their tropes.
7. How important is having the right promotion material for the film like artwork and so on?
T. H.: It's vital. Before anyone ever sees the film, they'll see the poster, trailer, facebook page or twitter account so you have to do it right. In the 2 seconds that someone initially glances at anything that is promoting your film, they will make a subconscious decision whether or not their "journey" with the film will go any further. If it looks like crap or doesn't stand out that journey ends there. The market is saturated with other great films from awesome filmmakers from all over the world trying to scream about their projects from the rooftop, so how you promote and first impressions mean everything.
8. Are you happy how the film has been received?
T. E.: We're just getting started, so not many people have seen it yet. And it is a niche film which requires a certain sensibility from the audience. I've found that my geek compadres, and horror fans etc., get it and laugh at all the spots where you'd expect it. Showing it to my 86 year old aunt? That didn't turn out so well. I still have a bruise from the skillet she threw at me.
9. What is next for yourself?
G. H.: I am totally all in on Hackley. Want to explore this world and the different divisions in the company Hackley works for or even other companies. I have already started writing the sequel in the hopes somebody likes our film enough to want to see more and start a franchise. When we go to pitch distributors, we are going to come with pitches for a sequel, a prequel, a web series and a TV series, so we could expand this world in any way they want to go. There are so many ideas we didn't have room for in this first one and can't wait to explore in further content.
T.H.: Really I'd echo what Garrett said. On top of that I think I must be a masochist or something because I am going to take a weekend detour in the coming months to take part in the 48 Hour Film Project, which is a lot of fun but pretty tiring and stressful. But, hey, It's what started Hackley 5 years ago, so who knows what it might spawn.
10. How did the score come about for the film? How did you get it to work with the movie?
T. E.: I'm a multi-instrumentalist musician and have done soundtrack stuff before so that was one of the easier things to do. It took awhile because it was the longest thing I've done, but I love how it turned out. I especially liked how Asparagus' ironic surf theme turned out. And Hackley's piano music. Getting those things to work just takes a lot of passes until you find something that clicks. Hackley's piano music had been bouncing around in my head for awhile because we'd been working on this thing for awhile, and we all knew his music had to be somehow reminiscent of the old horror piano pieces. And, of course, there's Trey and Chuck, which Trey will talk about. They did an excellent job on many of the songs; like the music video at the end, which is another reason the soundtrack stuff went so smoothly for me in post.
T.H.: In addition to the score that T.E. did so incredibly on – I'd add that we were fortunate enough to get to work with Chuck Vail at New Folder Studios to record the Fun with Hackley Rap song. Some of the other songs used in the film were also previously recorded "Bleached Whites" rap songs that were recorded at Chuck's studio and that we had the rights to because…well…they're my songs.
G.H.: Yup! Trey's song "Addicted to Bacon that was featured in the film was also shown on the History Channel at one point! It is brilliant:

11. How do you think social media has played a part in getting the film out there?
G. H.: Its vital. We're certainly not the best at it, but the wider you can cast your net on social media, the better chance you have of finding your core audience and having your audience find you. Especially with our film, a small niche horror comedy. We realized from the start that a lot of non-horror fans might not get it. We were hoping to make a movie that would appeal to both horror fans and non-horror fans, but we think horror fans will really love the inside jokes of the slasher genre and if we can get our film or trailer in front of their eyes and they can share it with the groups of people they hang out with who also have similar tastes, then we've done what we set out to do and we could not do that without social media.
12. How do you feel about this proposed Screening Room service where you will be able to watch the latest blockbuster at home without leaving the house to see it at the cinema?
T. E.: I haven't read up on Screening Room specifically lately so it may have changed since I first read about it. I think they're on an interesting track, but when I got to the 50 dollars per movie part, I was like WTF? Did I read that right? I want to make a living with film as much as any filmmaker, but seems they've forgotten what a movie even IS. I'm not sure of their end goal, or what problem they're trying to solve. To me, a problem they could solve with something like this is availability. Isn't the guy pushing this the dude that did Napster? That's where it's at. We need a torrent back-end service with a Facebook like front-end with sharing and all that and just charge a monthly that's enough to get some money down to the filmmakers (and give credits or something to those that share the most, and not follow the Spotify business model fiasco). What we end up with is a huge library where even the most obscure film would be easy to find. There would be less pirating if they would approach it this way, and more movies would have the opportunity to find their audience just by virtue of being easily obtainable. How many times have you heard about some film and thought; "Hey, I want to check that out." so you go check Netflix… not there, Amazon Prime… not there, Hulu… not there, the other usual suspects…not there. We live in a world where we expect to get what we heard about immediately, and thus you end up with one of the main motivations for movie pirating — aside from those foreign street vendors or people who trade torrents like baseball cards. At the very LEAST it might cut down on those silly cam-shot pirated movies from the theater. Why would you watch that if you could easily have the real thing? I have a lot more to say about this subject because I've been thinking about this problem for a long time as both a filmmaker and a software geek, but don't wanna bogart the interview so I'll pass it on.
G.H.: Sweet. One more step until we become the blobby people at the end of WALL-E. So excited for us to not have to get up or think about anything and just have everything delivered to us without effort.
But, I think in most regards we live in a very exciting era. We have instant access to pretty much whatever entertainment we want. But on the flip side, since it takes no effort to acquire that entertainment we are also pretty flippant with it and quick to dismiss. You may be a little younger, Chris, so you may not remember, but when you had to go out, drive somewhere, hope they had the movie you wanted, you were going to f'ing watch it. And since you went out of your way to acquire it, you were damn sure hoping you were going to like it, automatically shifting your views about the films more positively. Now, people are so negative. It was easy to acquire, so it would be easy to dismiss. I do it, too. I'm not just pointing the finger at other people. I flip through Netflix. If I see something that looks interesting, I start watching it. I burned about 2 and a half calories to start to watch it. And if it hasn't hooked me in 10 minutes, I am usually back burning another 2 calories finding something else to entertain my fat face.
And coming back to the original question. The technology is cool. I am all for film makers finding new avenues for revenue to to get their films out to the public, but dumbing down the acquisition process, I think will lead to a lesser appreciation for the craft of film making.
13. How important is to you to have physical copies of your films (EG DVD & Blu-Ray) and make them something worth having?
GH: I may not be the right person to ask because I'm still addicted to Blu-Rays and DVDs. I have a big digital collection of films (all purchased legally), but still buy big films on Blu-Ray. There's just something about physically holding something in your hand that is very gratifying. And there's something about the way I said that in which it could totally be misconstrued or taken out of context to embarrass me.
T.E. That's what she said, G.
KILDTV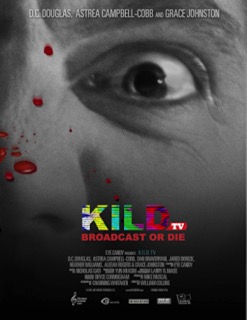 When I heard about this film, it got me wanting to know more as some body who loves a good horror picture. I am happy to say this film ticked the boxes and I knew I had to find out more.  So this is what the film makers William Collins the director and Channing Whitaker the screenwriter had to say about it all.
1 & 2. What was the inspiration behind the film? How long did it take to write the script?
Channing Whitaker (Screenwriter) – I believe there were two ideas that were the seeds for KILD TV. The first, right out of college I went to work for a TV station which had actually combined two local network affiliates during a corporate buy up. Few viewers knew we were both stations because they were with different national networks. As we finished one network's news, the other network's anchors were standing by waiting. We'd turn the camera's around and 5 feet away had the other network's set. We didn't have a horror-host show, but it made me think how interesting it would be to explore that scenario, not between two news shows, but instead between an upstanding news program and a creepy, over-the-top, horror show. Second, early on I had the idea of the horror show cast and crew being in trouble, going on the air and asking for help, but having a "boy who cried wolf" scenario where their viewers are so used to outrageous antics they don't believe the pleas are earnest. The rest of the story grew from there.
I had written the first draft over about three months, and I had pages of notes and ideas with the intention of revising and rewriting a finished script. However, I had a previous professional relationship with the rest of the production team and they were looking for a project. I ended up pitching it to them before I would have called the script finished. They wanted to go forward with it, which resulted in William and the producers having a chance to weigh in with ideas and shape the subsequent rewrite and polish, which took another three months, so about six months in total.
3. How long was the shoot and what challenges did you face when making a low budget film?
Collins (Director) – 19 days of grueling 5PM~5AM production. The TV station was a set, and was created from scratch, all equipment had to be hooked up and trucked into the open space that was to become the labyrinth of KILD TV. Among our challenges was keeping the studio in order; part of the TV Station was in the Eye Candy Studio space, and the other section was downstairs in another suite 500 feet away. Yet they often ran from one spot to the other having to connect the two seamlessly. This required that we create a key map for all cast and crew to understand how we were organizing the production. All effects were practical minus one stabbing, so coordinating and inventing the best methods for the on screen FX was also a big challenge to keep in order. Luckily Hawgfly Productions of Austin, famous for Dusk Till Dawn and many other films, did a fantastic job and were always on top of it, reducing that stress. I think the night schedule was the biggest challenge. I lost 10 lbs. during the shoot (and I am 160 lbs. and 5'10"), so a lot of weight loss. I was sleeping 3~4 hours as a norm for 19 days, it was like being in boot camp. I remember thinking how much I would appreciate the simple act of sleeping a full night as soon as the shoot was over. And I did too!
4. How was the cast chosen for the movie?
Collins (Director) – Our production company is always hands on the casting process. We selected the cast with input from the key production team. Producer Michael Muscal, Executive producer Bryce Cunningham, Art Director Yun Kum and myself were always involved and I think it has made us very good at this. We typically reach consensus on the selection process before we move forward. Ultimately the final decision was up to me, however there was never an issue, I agree fully with the cast we've selected and consider myself very lucky to have worked with them.
We originally wanted the venerable Bruce Campbell for the lead roll, but it was not meant to be, and luckily we had the incredible talent of D.C. Douglas available, so as soon as he accepted we brought him to Houston. While he may disagree with me, I think D.C. Douglas was meant to play Dr. Perseco his whole life, and after having made KILD TV, I can't see any other actor playing this role. As mentioned before, we were lucky to have landed such talented and beautiful people.
Astrea Campbell Cobb is stunning. We hired her originally for a short film we did in early 2012 called The Rolling Road (available on Amazon). She shocked us at that time with her lascivious kissing scene and just being her delicious self.
Dan Breverman was somebody I had kept in my files for years. I first saw him in a local film The Waiter. His energy and facial expressions were magnificent in that film. Later I saw him at a local comic convention and I asked Dan for a head shot. I told him then (2009) "I will call you soon, we are working on something and I know I want you in it". He said – Awesome, love to do it. etc. In the end when the casting started for KILD, I pulled his head shot from my dusty files and he became Ira. While I expect my actors to bring their A game to me, Dan in particular was ready to walk through molten lava for his character. As expected his energy was incredible and he was always ready for more. He had to put a difficult contact lens into his eye in addition to one hour of prosthetic make up each day. No problem!
Jared Dorek was somebody I had done a short with in the past, The CareTaker. The CareTaker is something we are working on for our future film pipeline. I expect The CareTaker to be huge when it releases. We have a full comic book of the story drawn out and we are just about ready to launch that. Jared did an extraordinary job on our short: which won many awards, so I loved that he was excited to take on the part of Lucas.
Heather Williams, our local Aussie, and (I think the Australian Apprentice runner up), became Geneva with all the strength and gusto we hoped for. She played the character wonderfully and beautifully. We had to tone down her looks for the part; she is a stunning Australian platinum blond.
I remember asking her when she came to the casting call, "I have to know if you can do a kissing scene with our lead actress, and that you can make it hot". She said – "No problem, I like the girls". I was not sure how that would translate, but when the scene had to be made, Astrea and Heather did such a hot scene you could hear a pin drop on set. In the end we had to remove some of the scene because it became too hot for what it was supposed to be. Heather is a total pro, and a wonderful person; you don't always get such a package.
Aleeha Rogers is known for playing one of the pretty slave girls in Tarantino's film Django. During filming her scream (on the film) is bloodcurdling and so loud, we had to turn it way down for the post. Aleeha was incredible and created a unifying presence for the ensemble as well giving the audience a surprise on the film.
Grace Johnson who played Dena, was also a lucky break for the production. Grace was taking care of her father at the time in Houston, which is the only reason she was available to audition for the part. Known for playing opposite Bette Midler on the film Beaches as a child actor, Grace is a Hollywood insider and a celebrity. All grown up she is a powerhouse on screen. I did not realize what a talent we had landed, until we started shooting. Even during post I kept finding wonderful details she added in her performance to enhance and improve her part.
Obviously I can't say enough good things about our cast, even if I devoted my entire interview to talk about them it would not be enough. But don't take my word for it, see the film, you will love it.
5. What did you learn from making the movie?
Channing (Screenwriter) – I learned to be more flexible. Of course filmmaking is collaboration and the writer has to be ready for the director and the actors to bring their own ideas, but I found on this project I had to be willing to help adjust the script to the logistical challenges of the production. One example was that the script called for a small window in the set that played a part in a couple scenes. As we were going into production we negotiated with three different locations we thought would work for the TV station setting, and only ended up locking down the final location a few weeks before the first shoot day. However, it just so happened the location we got didn't have any small windows. We had to brainstorm and adjust the script to fit the location we had, and do so very close to the start of shooting. There were probably another dozen or so details like that.
Collins (Director) – There are too many lessons to mention. I think the quality of the production team can't be overemphasized. There are professionals, and then there are professionals. In the end, as a director, when production cuts costs on a member or hires a lesser experienced person you end up picking up the slack. There comes a moment when you feel like a loony toons cartoon character running in every direction trying to save the ship. I can't say how much you have to be thankful for good people on set. If you have some great people on set, go and kiss and hug them. You'll thank me later.
6. How important is having the right promotion material for the film like artwork and so on?
Collins (Director) – Absolutely critical. My partner Yun Kum had designed the coffin piano before we designed our set. She had come up with a logo for KILD TV before we had the script complete. Our Facebook and website were up and running before we were pre-production. Michael Muscal and I spoke about how we would promote the film before we shot one frame. Also Bryce (EP), and I took the time and expense to investigate pre-selling the film at AFM before the final edit was done. Everything related to marketing is critical because today, each person you try to reach is faced with a torrent of noise. The consumption of media today is like trying to drink from a fire hose. Think about yourself, how many areas of interest can you keep up with in a realistic manner? You can be great, and not be seen or heard. Remember that for every great film there are a million bad ones. How do you get above the noise level? Work it! Social Media, promotions, websites, parties, advertising, etc., etc. Non-stop, every day, all the time. You have to become a marketing machine…. or hire one.
7. Are you happy how the film has been received?
Collins (Director) – Absolutely, the fans are awesome and they get it. We need this word to spread and more people to hear and see the film. The fans of the film are getting the word out and we can't thank them enough for that. We made the film for the fans, and if they respond with their wallets we will make more, nothing could make me happier.
8. What is next for yourself?
Collins (Director) – We are in development for a film called Shoplifters starring Shirley MacLane, Ann Margaret and Christopher Walken. It's a PG comedy and we are actively seeking investment on a PPM (contact us if you are interested, see IMDB). We have more than half our money but we remain short and the clock is ticking. We are also developing The CareTaker, a dark superhero type of psychological thriller in the likes of Watchmen but darker (major star in target). We also have a Phsychomatics, a story about an autistic kid who is given gene therapy and it leads to a big surprise and The Rolling Road a TV series about a twin trying to make sense of an amoral world see trailer. We have the future of entertainment, but we need financing and support. I can't wait to do all these projects.
9. How did the score come about for the film?
How did you get it to work with the movie? Collins (Director) – I am a fan of Danny Elfman from the early days of Oingo Boingo. I also really like the work he did for Beatle Juice. If you play that film you will notice a lot of similarity to the style of our music on KILD TV, particularly with the accentuations of Dr. Perseco. But I don't want to take the spotlight from Nicholas Gati who did a superhuman job on the score. When I had the edit, I took the time to pre-score the film using other film music and had a pretty good idea of where to hit what and how. So Nicholas was working from a clear prospective of when to put crescendos or what type of music edit I was after. But it was Nicholas all the way getting that to work and outlining music passages that are delectable on their own. At some point we plan to release the music score of the film. I think fans will be really surprised how amazing the music really is. It's not everyday you get an orchestral score on an indy film. The sad part was that we could only use parts of the score. When you hear it on its own its really just wonderful, great sounding music.
10. How do you think social media has played a part in getting the film out there?
Collins (Director) – I think it is the future of marketing. The fans keep social media close to them; they use it to know what is real and what is not. We strived to make a great film, and everybody on the film did their best, so now it's up to the fans to respond and tell their friends that this is worth their time. To me social media is a time saver. There are so many time vampires, and social media is a great method of keeping them away.
11. How do you feel about this proposed Screening Room service where you will be able to watch the latest blockbuster at home without leaving the house to see it at the cinema?
Collins (Director) – I think it is a bit upper crust. If I remember right its about $300 bucks to set it up and $60 bucks per film or similar. As a filmmaker and avid film fan I love to curl up in my home theatre and watch great films, but I still go to the movies regularly, because I like to see the reactions of people or the non-reactions. I want to see and experience the outing of going to a movie. While I hate the people on their phones as much as the next guy, I don't think the experience has gotten so bad that I would pay that much to avoid going to a theatre. Also, I can't expect to watch films like Gun Woman at my local theatre; those I see at my home theatre, but I bet they won't be on the Screening Room Service.
12. How important is it to you to have physical copies of your films (E.G. DVD & Blu-Ray) and make them something worth having?
Collins (Director) – It is very important to me and the production team to provide our fans a tangible, highest quality version of KILD TV on a BR and DVD. We've made a very high quality BluRay that contains a big huge file with minimum compression and so it takes up most of the disk. The disk is a glass master so again the highest quality possible. The audio is DTS raw, which again is the highest quality possible on a BR. You'd have to get a huge Hollywood film to have that sort of quality on a BR. However the highest quality version of our film is 4K resolution and 10bit. There is (at the moment) no way to provide that to our fans in 4K tangibly unless we stream it.
The plan at this point is to create a website that has the typical behind the scenes information and photos, videos and documentaries. We will do this because we realize that its best to keep the disk provided as pure high quality film/audio. In the end the highest quality version of the film will live on line. We anticipate that KILD TV will be released on VOD on May 5th, and for example we heard its likely that Google Play and Bell network will have it available in 4K with 5.1 audio. Many on demand channels will offer it at a higher quality than most festivals are able to show it; 4K and with full 5.1 sound, etc. So I think the future is not to own disks with inferior quality, but to have long-term access to the film at the highest quality on line. Today the average 4K TV will accept YouTube directly from the net, and when our content is there it will play in 4K to your phone, tablet, computer and home theatre. It's the solution to the forced screen issue, the best version of Screening Room Service if you will.