Hilary Kennedy
Photos by S Jackson
I adore Hilary Kennedy, me and her have since become friends. She incredibly switched on bright lady who has a career is broadcast hosting. She has also acted in a bunch of films. She is such a total sweetheart that I had to make my friend beauty of the week again. She is incredibly beautiful and yes I will be seeing her again when I am over in January.
Michelle Baena
Michelle is some one who I have interviewed a bunch of times on the site and think she is an absolute stunner. She is also very lovely and down to earth. She is a just genuine kind caring soul. She is incredibly beautiful, hard working and all around awesome lady. Michelle is a model but continues to be hard working, kind and caring and it's a pleasure to know her. She looks incredible for her age as she takes care of herself and I hope when I am over in the USA in January, she will be part of my travel video series I will be filming in America. This is why she is my beauty of the week.
Abby Ramsay
Photos used with Abby permission.
Ok social media has made it easier for me to get interviews with people. Some one finds me on Instagram or I some how follow them and this is the case with Abby Ramsay. I liked the look of what she was doing, so I sent her a message and a day later, we were chatting. It was a pleasure to interview Abby and find out what she is doing acting, modeling and her support for various causes. Abby is currently studying acting. This is what she had to say so please listen.

20 Ladies
This is a list of 20 Ladies who I think are the most beautiful inspiring ladies I have interviewed on this site read on and find out why they are.
Photo Credits
Michelle Page photo by by Patric Massou/Patrick Massou
Ella Cannon photo by yours truly/ Clear Springs Entertainment
Hilary Kennedy photo by S Jackson
Melissa Johnston photo by Chris Haggerty
Amy Schafnitz photo by A & J Photography
Michelle Ellen Jones photo by Daniel Horande
Olivia May photo by Brandin Photography
Alexandra Van Zeeland photo by Stephen Dillon Photography
Elise Jackson photo by Adam Hendershott
Hen photo by Varga Imagery https://www.instagram.com/varga.imagery/ used with permission here.
Kaitlin Thomas photo by Ana Ochoa Photography
Alicia Sky photo by Dovvie
Steph Hannah photo by by Louisa de Kievit
Edita Brychta photo by Lauren Cassidy
Tori Tate photo by Jeffrey Haas
All other photos copyright respected holders.
Michelle Page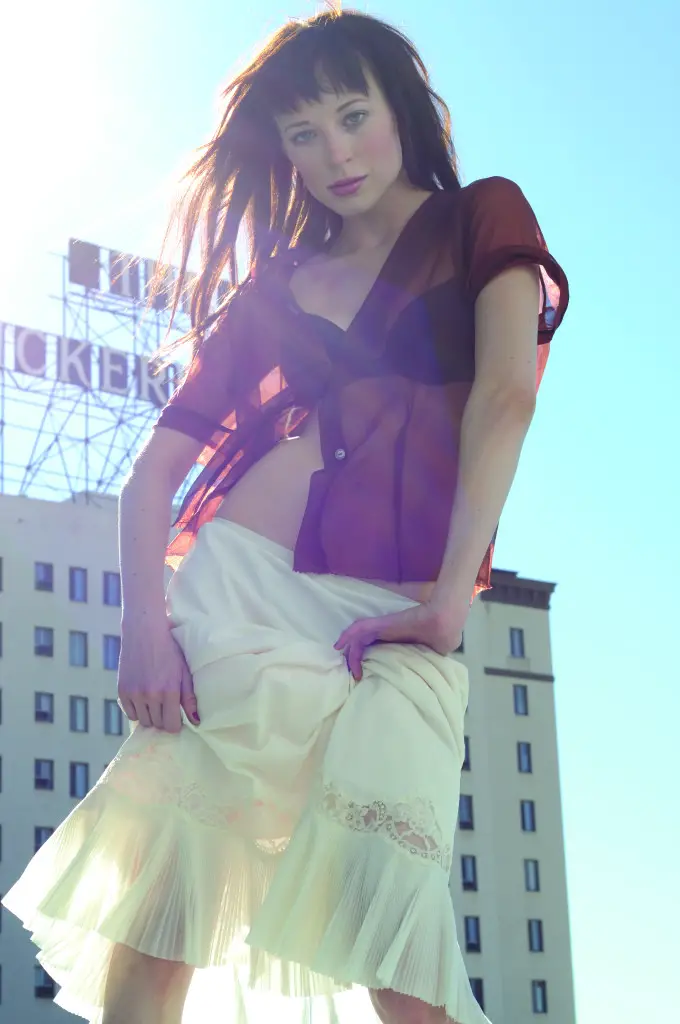 So Michelle is one of the few people on the site, I have become friends with and one of the longest people I have known and she is such a hard-working professional person. She is extremely beautiful inside and out. She has an amazing figure. She is such a kind caring person who I am truly honoured to know. She has been so good to me over the years. Grateful for the time we get to hang out. An incredible talent in acting and all else she does in life including studying Psychology. She is a real inspiration. She cares and can't wait to hang out with her again real soon.
Destiny Love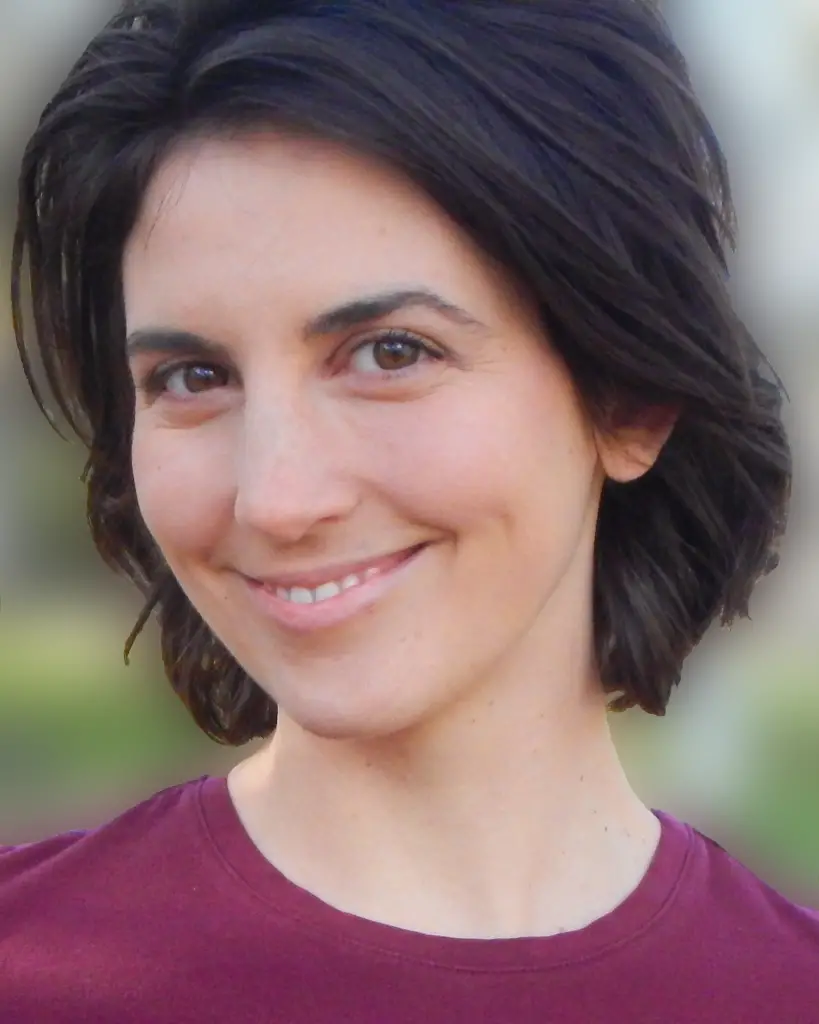 I've known Destiny for a few years now and she is a real inspiration, a really beautiful woman inside and out. She is a hard-working talent, a fantastic singer songwriter. She is just a positive inspiration. She hosts cacao ceremonies, she teaches Yoga and lot's of other incredible stuff which makes her a real inspiration. She writes such inspiring stuff, she oozes positivity and in a world the way it is now, she is an example of what people should be right now.
Ella Cannon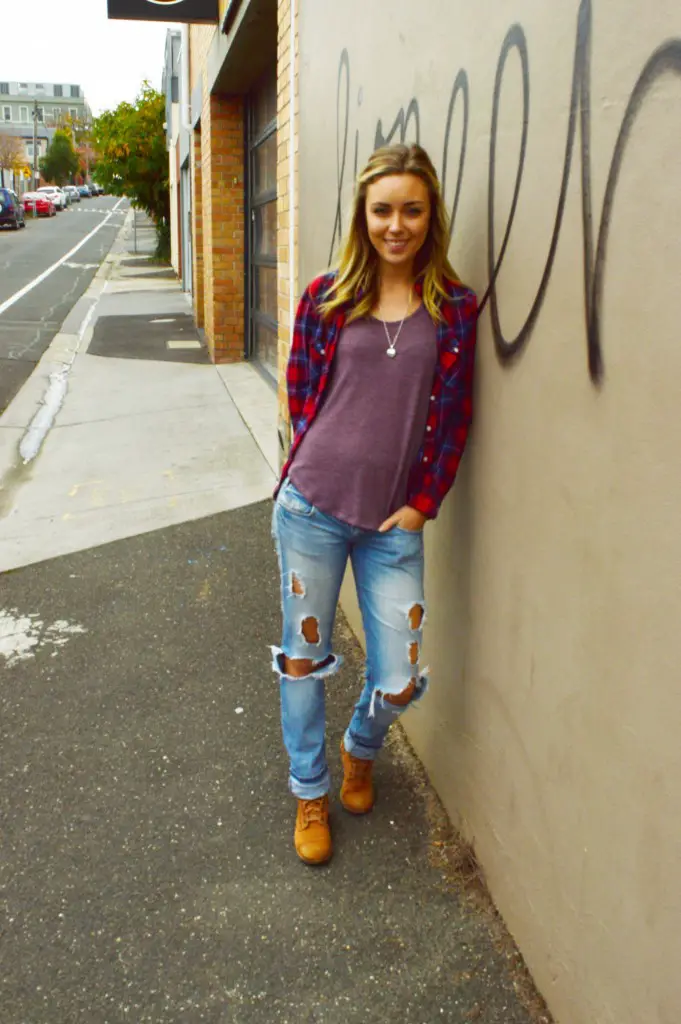 Ella is an incredible actor. A real talent and is drop dead gorgeous. Ella is kicking goals in America and I am really happy for her.
Hilary Kennedy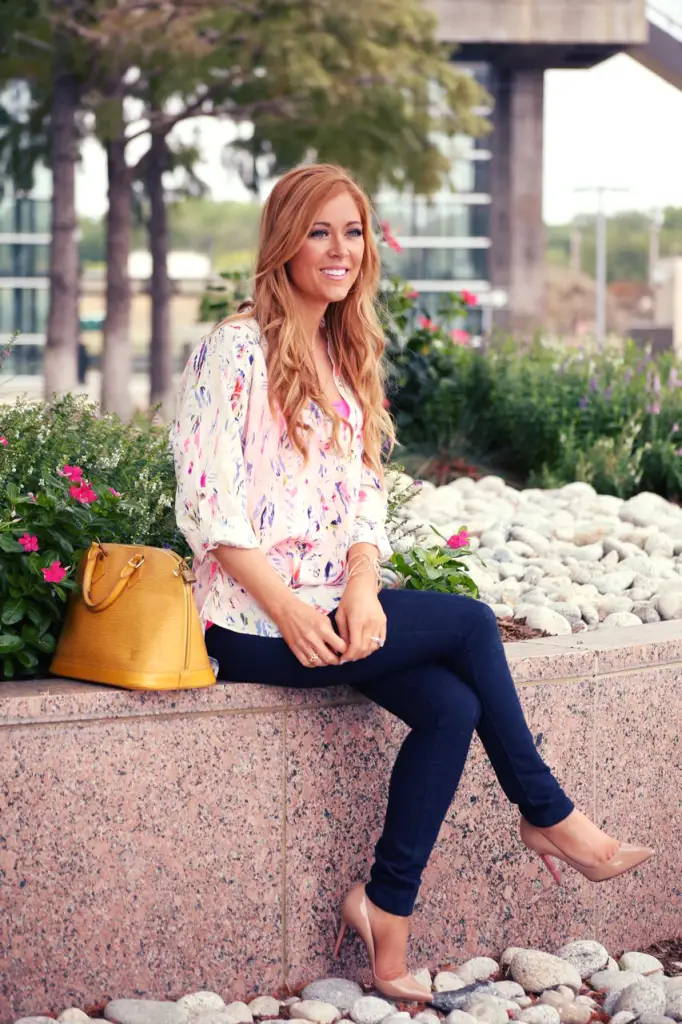 Hilary is a real talent and someone I've know for a few years now and we have become friends. She is a fantastic TV Host. She can also act. She is also incredibly beautiful.
Melissa Johnston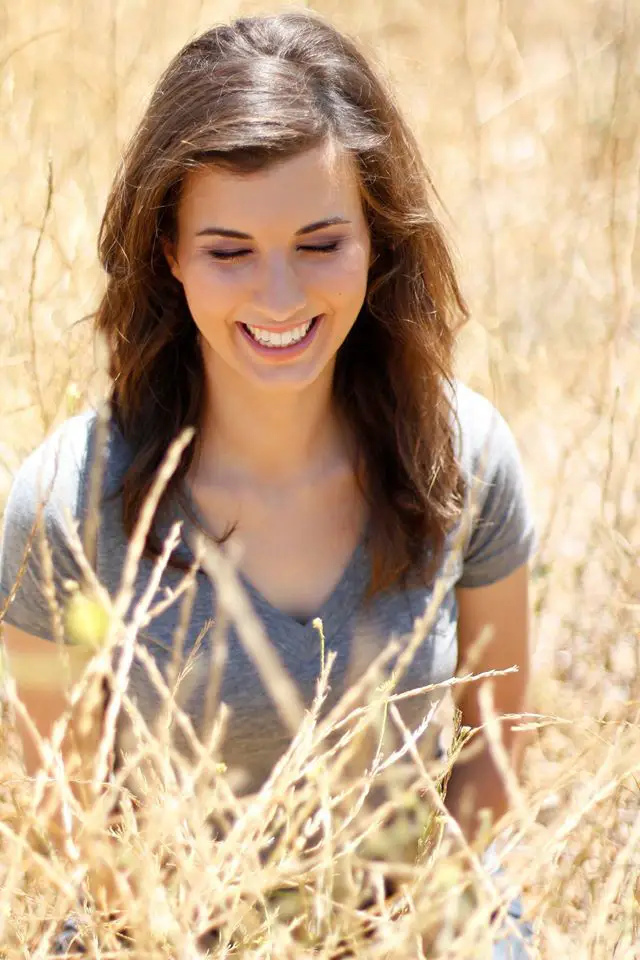 Melissa is a fantastic actor, has her own Pet sitting service. Incredibly beautiful, hard working and dedicated to all that she does, She has been a pleasure to interview her the times I have and been able to meet her.
Amy Schafnitz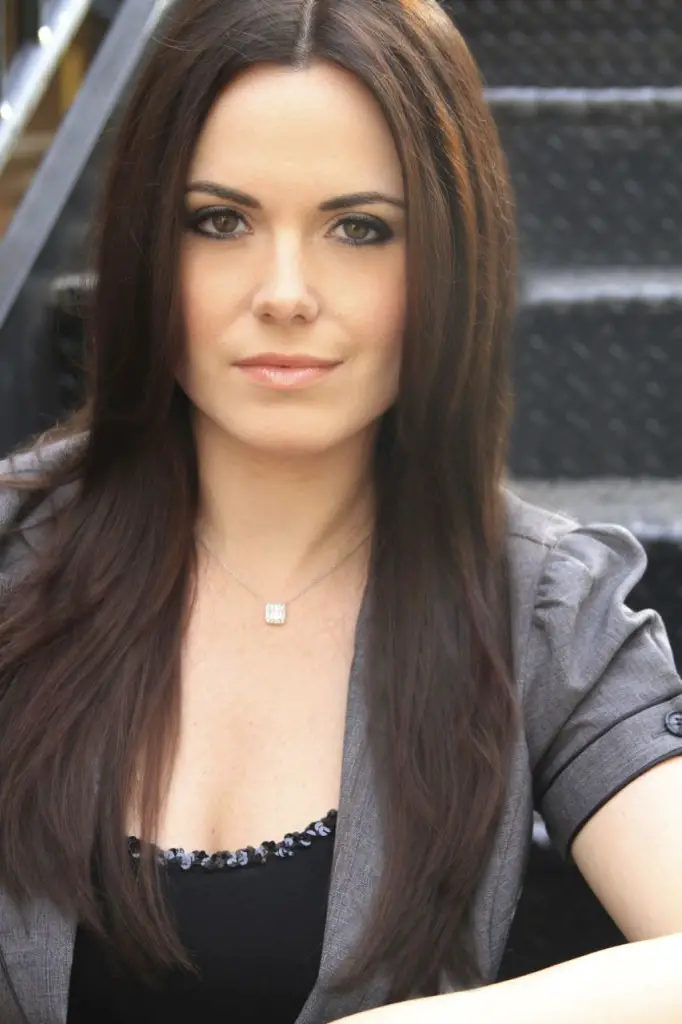 Amy is a talented actor whom I've known for a number of years. She is real talent, naturally beautiful and a person who is going places.
Rya Meyers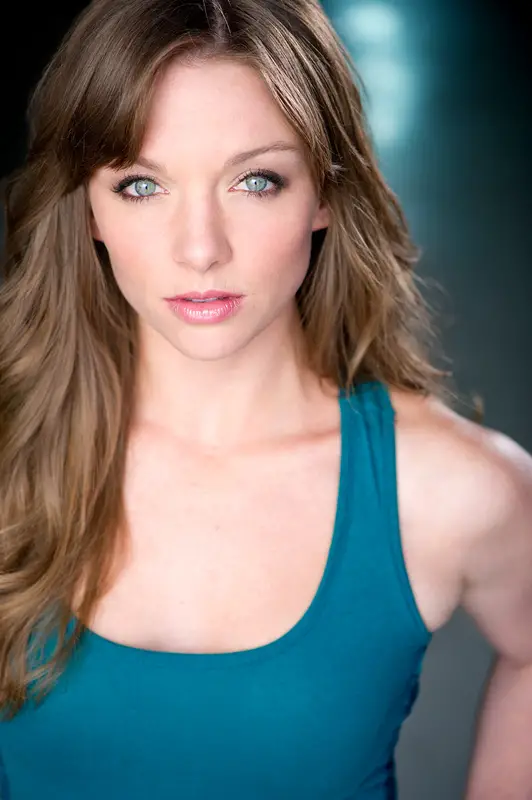 Rya is a talented American actor whom I have the pleasure of interviewing and when I made a video for my site 15 year celebration, she was the one everybody was talking about.
Michelle Ellen Jones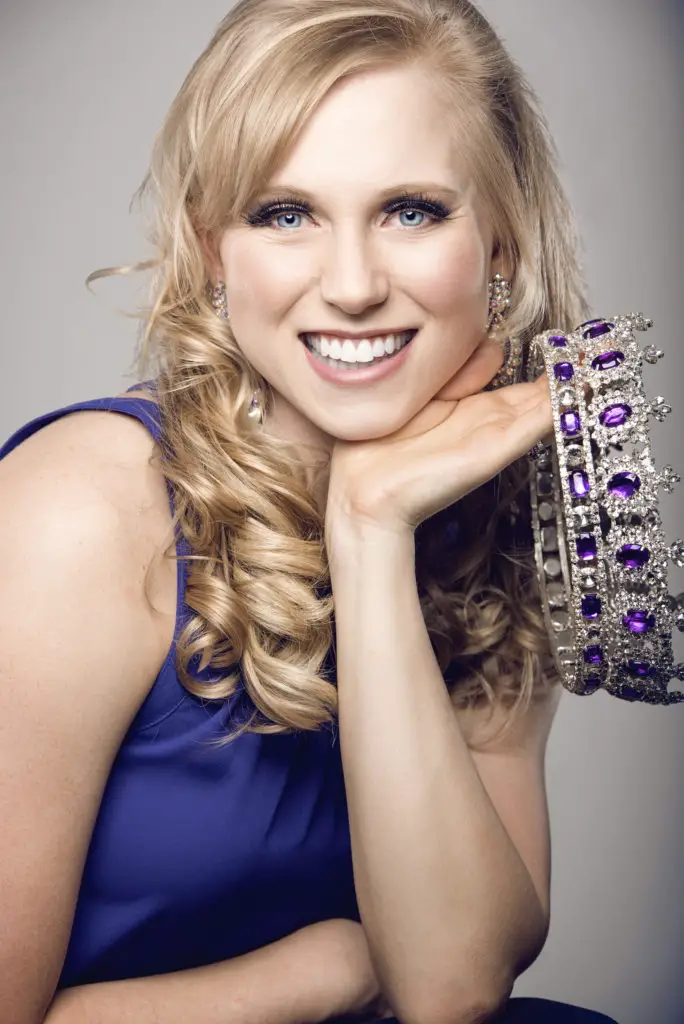 When I first came across Michelle, who is this person? I had to know more about this incredibly beautiful person. She is a fantastic actor, pageant coach, yoga teacher and more. Hard working and loyal and has a bright future ahead of her.
Olivia May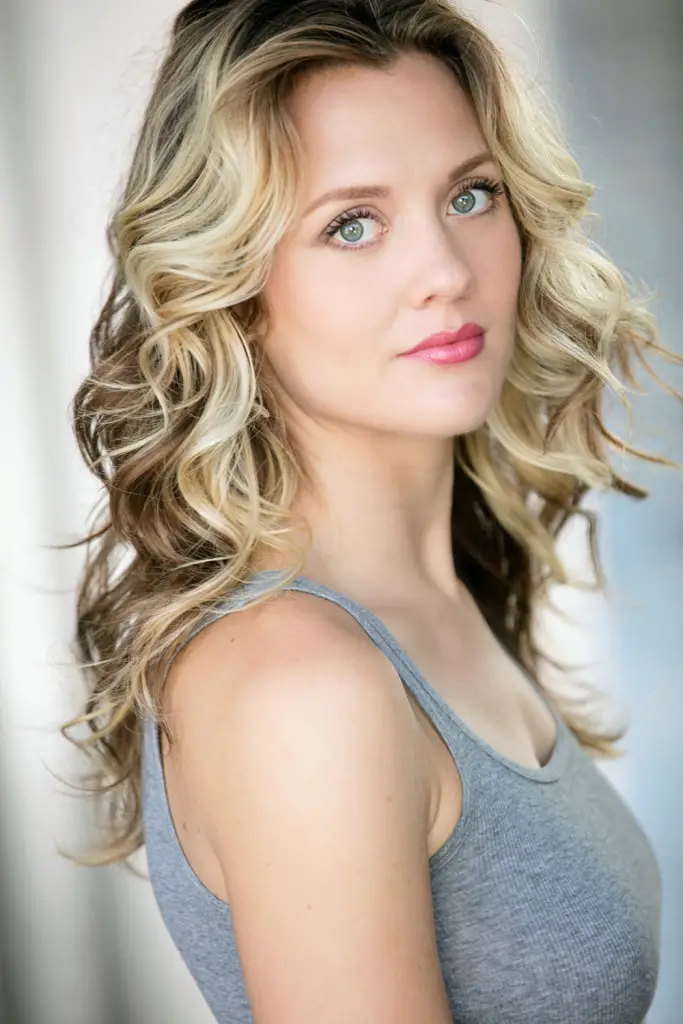 Olivia May is a gorgeous, talented actor and singer songwriter. Incredibly hard working and it's paying off.
Alexandra Van Zeelandt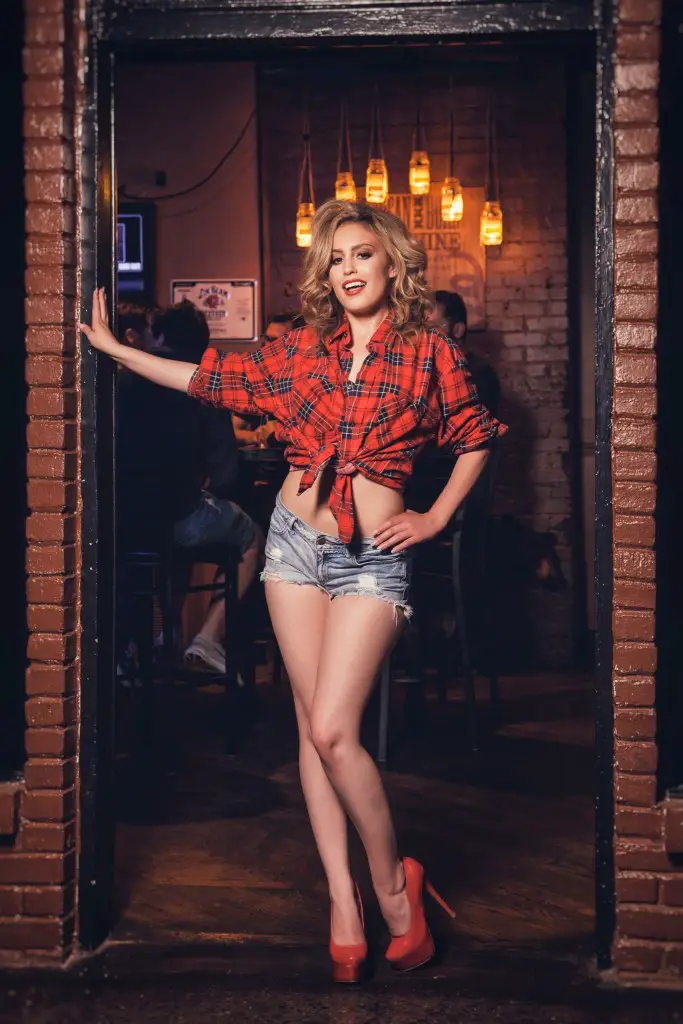 Incredibly beautiful model and actor. She is very hard working and when you work as hard as she does its going to pay off and I know it will for her.
Heather Longstaffe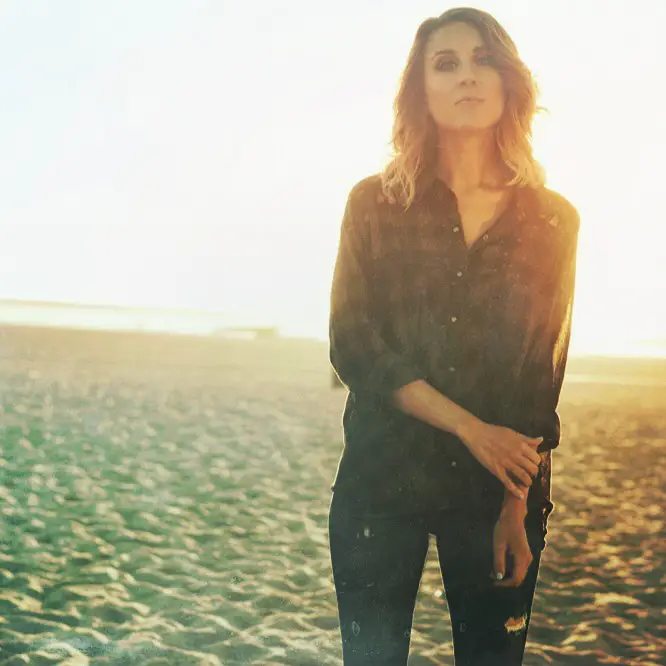 Incredible singer songwriter with a great voice. Total sweetheart and a real natural beauty.
Elise Jackson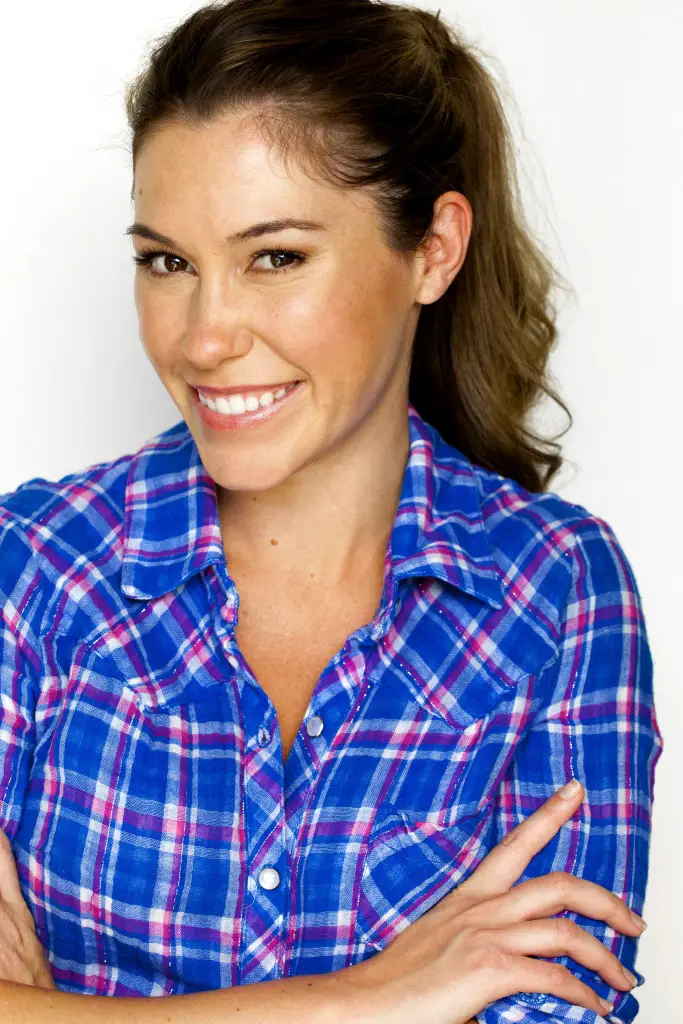 What a lovely person she is. A total sweetheart, she has always been nice to me and as an actor she is amazing. She is incredibly beautiful, total switched on and so hard working. She is also a mother of two and she continues to impress me.
Hen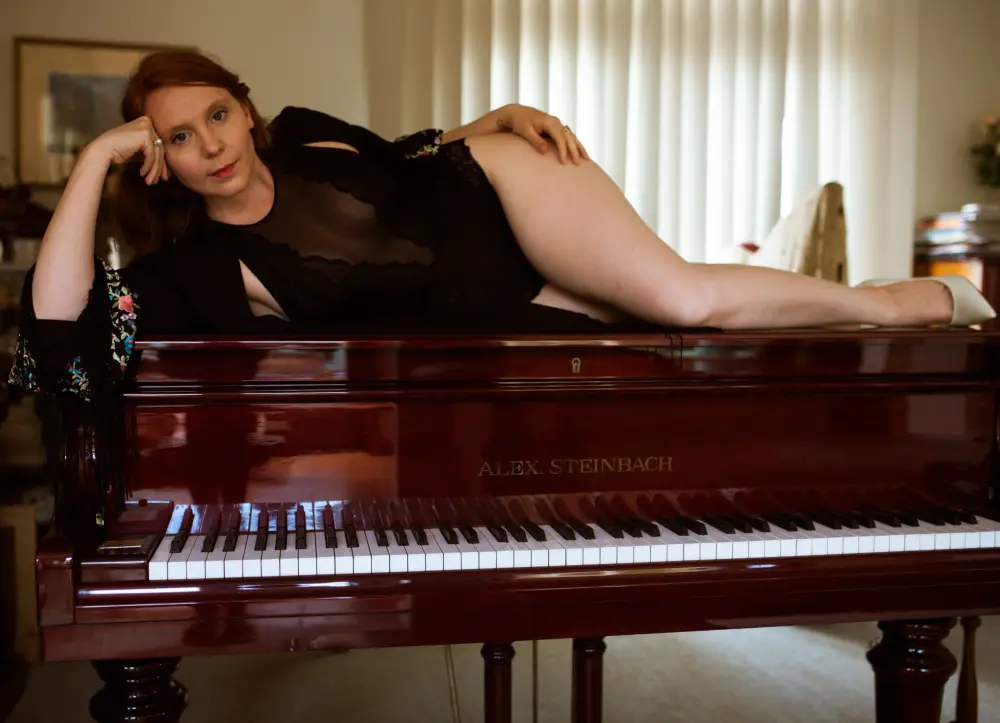 A fantastic hard working Australian singer songwriter who career I have been following and supporting for a while. This gorgeous talented artist is somebody who is the complete package. She is a star to me, her career keeps going from strength to strength.
Kaitlin Thomas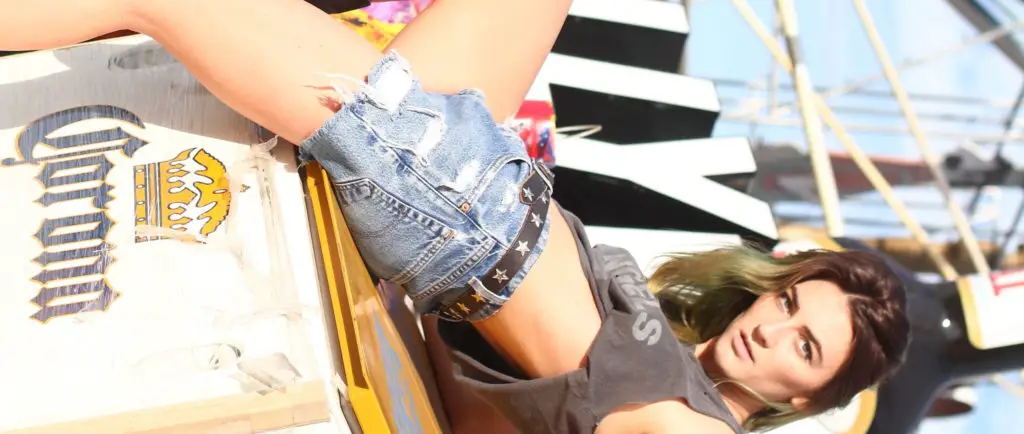 This talented actor model I came across online and really liked what I saw in what she was doing. She kindly agreed to do an interview and we stayed in touch. She is very beautiful. She is also now a mum and kicking goals.
Alicia Sky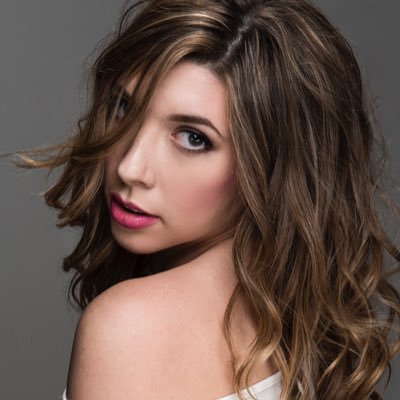 Alicia Sky is a fantastic singer songwriter from America, doing pop music. She is very focused in her music and what she wants from it. She is also very beautiful with an amazing figure. If you watch the Mr Fancypants Video and her wearing that gold outfit. You can see that she takes of herself and that flawless figure she has.
Steph Hannah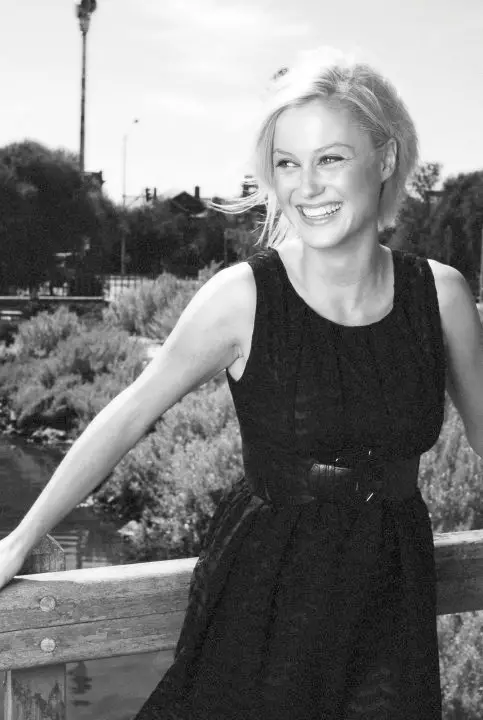 I adore Steph and all that she does. She is a fantastic singer songwriter, when I first came across her I was like wow, who is this talent. This gorgeous singer songwriter has a voice and the tunes to back it up. I will always be behind in all that she does. She has kindly featured in two CD's of mine and of course in my video about my site.
Earl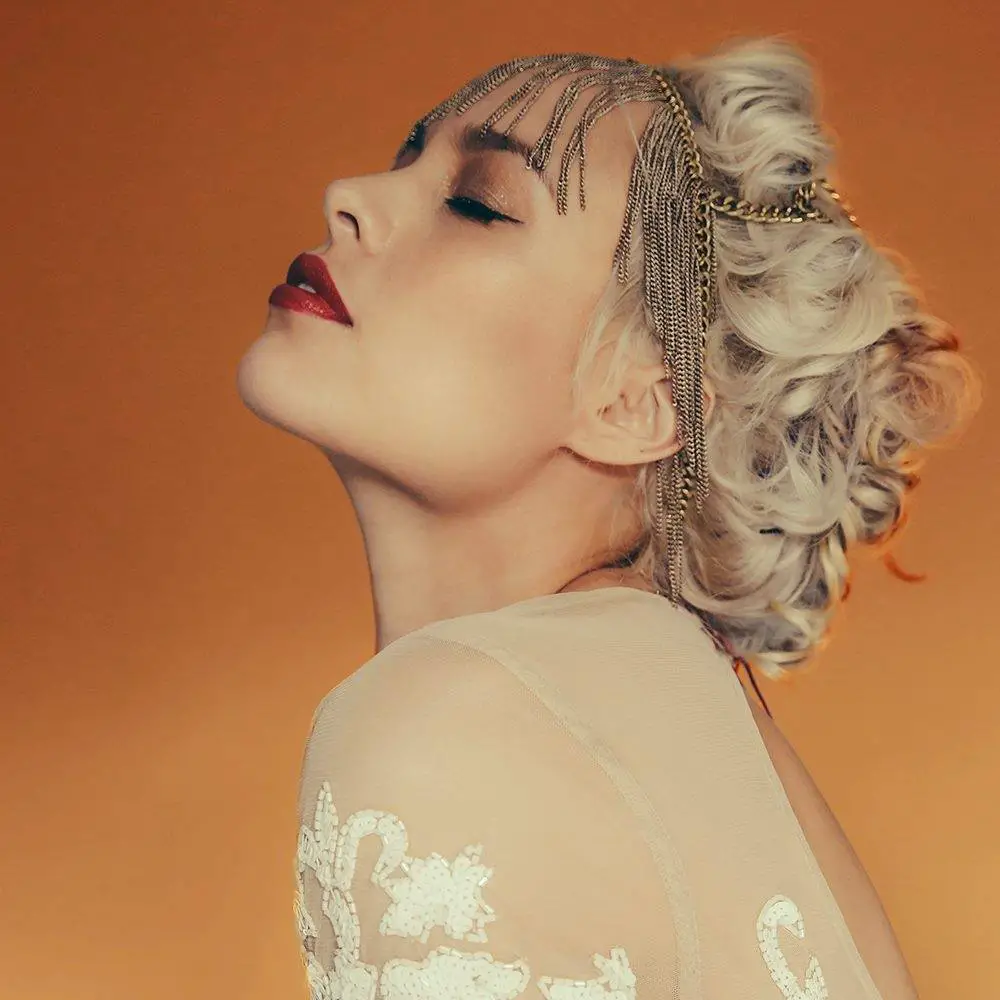 I have been supporting Earl career since 2005 and have all her albums. This gorgeous singer songwriter has an amazing voice. Catalogue of incredible tunes. With a new album coming out in June, she is going from strength to strength.
Edita Brychta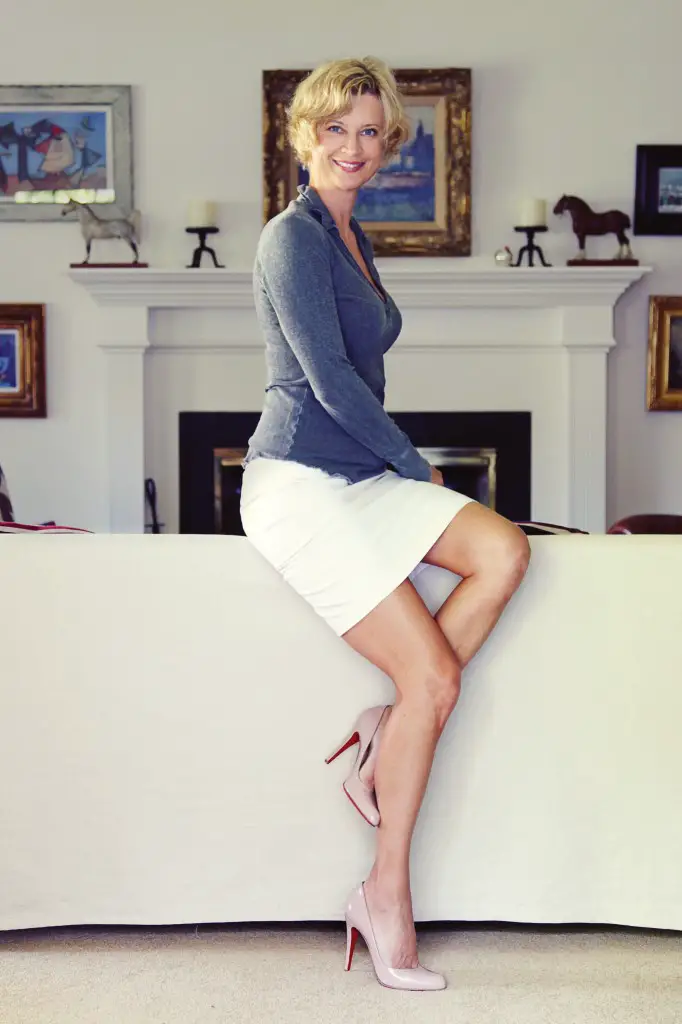 When I first saw the show Tropical Heat aka Sweating Bullets probably Five years ago, I was watching one episode and Edita popped up and I was wow. Who is this actor? The show is very old but I wanted to know about her. So I did and made contact and got to interview her a bunch of times. We still keep in touch and I will always to continue to support this beautiful actor.
Tori Tate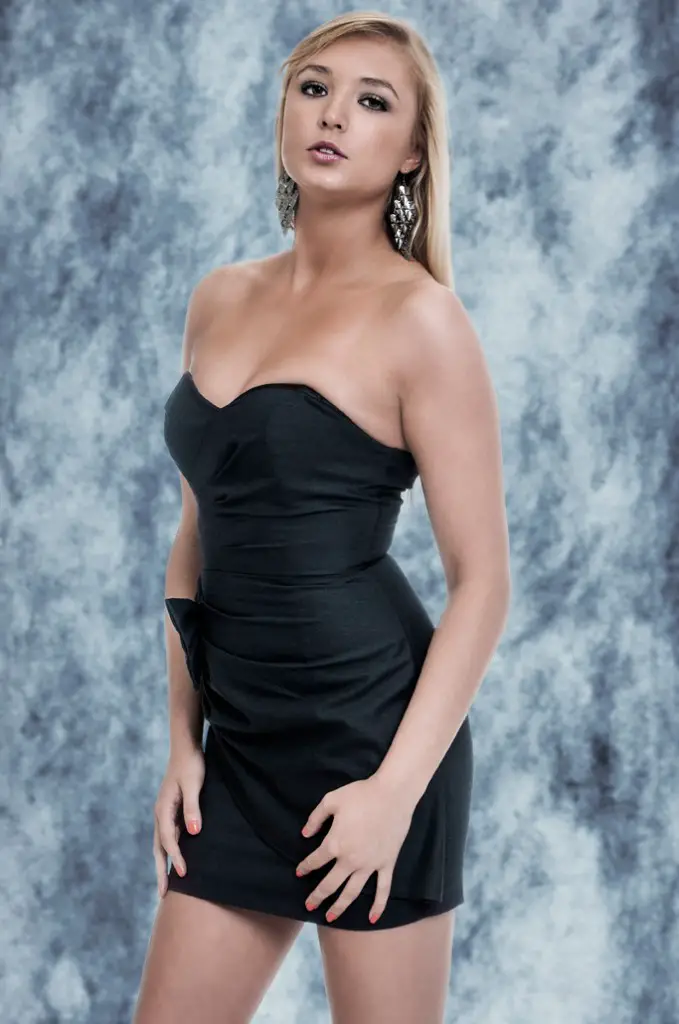 Tori I came across in 2011 and loved what she was doing. She was studying broadcasting journalism and continues to support this gorgeously talented switched on lady. She has always been a pleasure to interview on the site.
Amanda Rogers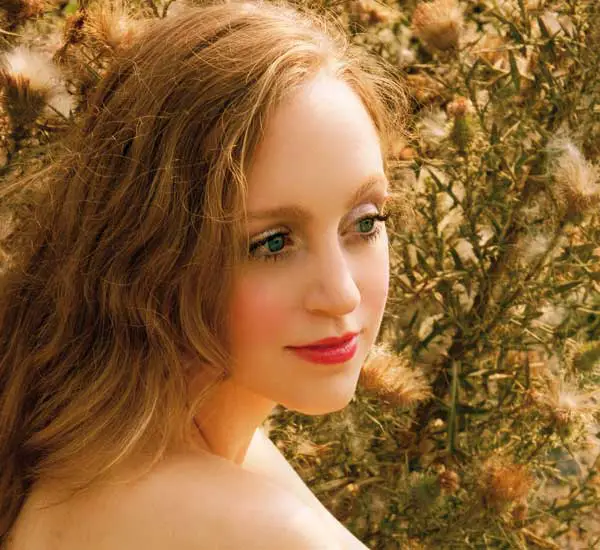 Amanda whom I came across in 2003. I was blown away by her music as a songwriter. She delivers with such honesty and passion. She knows how to sing and write a fine beautiful moving tune. She is my all time favourite singer songwriter.
Carlotta Champagne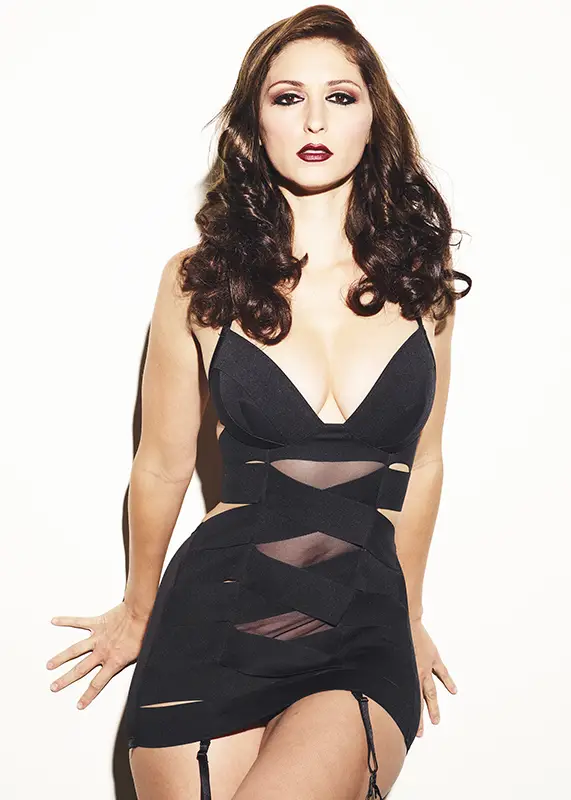 Photo Copyright J Manz Photo
Carlotta is a model who has been modeling for a while now and I've been following her career and what she has been doing. I interviewed once before and years later I had to interview her again. So please read on.
http://www.carlottathemuse.com/
1. What has been the highlight of your modeling career so far?
I don't know that I could narrow it down, but I've been able to travel all over the world which is a huge perk for my field!
2. What inspires you now to keep modeling?
Modeling for me is a dance. It's a form of expression and it is never the same, so everything around me-my surroundings, the people I'm collaborating with, even my wardrobe (or lack there of) is part of my inspiration.
3. Why get involved with using Patreon?
Patreon is a really fantastic platform to interact with fans. It is set up more like a blog, so I'm able to communicate as often as I'd like, and it is simple to use. This gives me the opportunity to share my modeling as well as my blossoming photography work.. and get feedback!
4. How has that helped you with your career?
It has given me a lot of control over the type of content I want to share with people. Because I'm in charge of what I'm putting out, i'm able to release quality over quantity and don't need to answer to an authority about maintaining numbers of photos or amounts of money each month. It is purely for creative intent.
5. What has been your favorite shoot you have done with your career?
I don't think I could narrow down a favorite shoot, but in recent memory I traveled to Hawaii for an art festival which was amazing, and then later to Sicily for a photo workshop. Sicily had to have been the most beautiful location I've ever had the honor of creating in. I modeled in a city that was built and carved into the sides of a cave, you would have to see it to believe it existed!
6. How has social media helped you?
Social media is such a love/hate relationship for me. While spending all of one's time promoting, you are wasting time when you could be creating art.. but it does get you in touch with not only fans, but other artists. It is important not to see numbers of fans as success though. Having a million fans does not equate to financial success or fulfillment. I often think people misinterpret this in my field (and the entertainment field in general). I simply use it as a tool to make connections.
7. Do you enjoy connecting with your fans?
I do enjoy connecting with my fans. It is hard to respond to everyone, but I try to if people have specific questions or want to know how to find either more of my work, or other's work that I find inspiring. I think it is important to be personable and attainable with people who care about you and your work.
8. What do you like to do to unwind?
Me, unwind?! Never! … okay, I do karaoke.. but only the dirtiest, filthiest songs I can come up with!
9. What is next for yourself?
I have a few big projects in store. One is a clothing company and should be officially launching later this summer. The other I can't share yet, but it's gonna be big!
Alexandra Van Zeelandt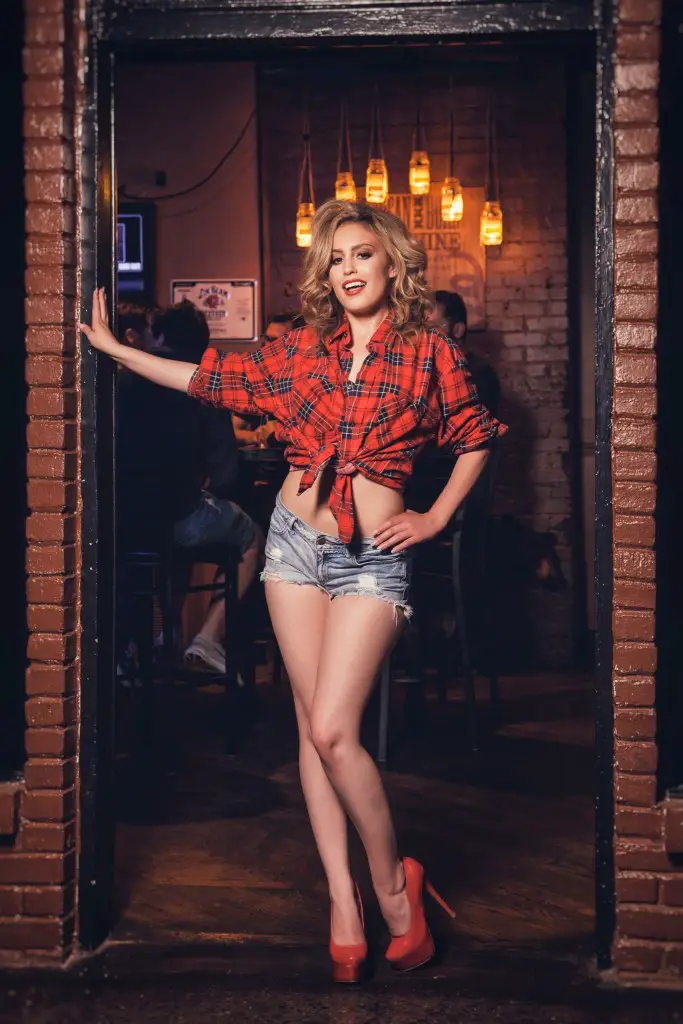 Photo by Stephen Dillon Photography
Ok so I've known Alexandra Van Zeelandt for a few years now and think she is a phenomenal talent, she is a model and she is simply stunning. A total sweetheart and is making a name for herself as an actor which I am happy about. She would be one of my favorite people interviewed and would be in my list of the most beautiful people I have ever interviewed. She is a jaw dropper. She is my first beauty of the week. I will continue to keep supporting this amazing talent always.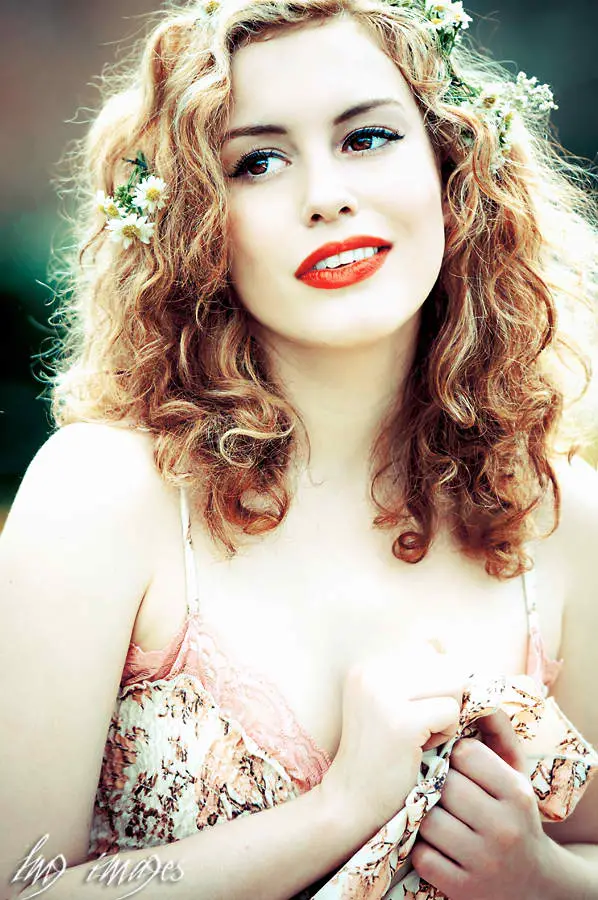 Photography by LMG Images
Kaitlin Thomas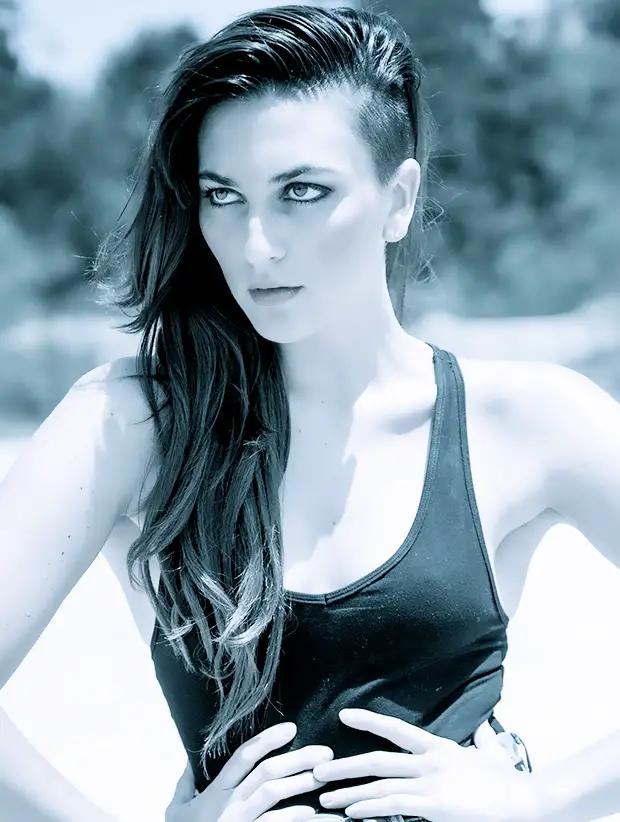 Photo by Alex Song Photography
Ok So Kaitlin Thomas is somebody who I came across online and loved what I was reading about, sent her an email, we connected and we did an interview and I have been supporting this actor/model career ever since and love what she does. Also totally amazed she agreed to film something for my video which I released about my site last year. She is one of the most beautiful people I have ever interviewed on the site. She would be totally on my top 10 list of most beautiful people I have interviewed on my site if I have ever had one. This is why this gorgeous woman is my beauty of the week on my site.
More info visit http://kaitlinrthomas.wixsite.com/kaitlinrthomas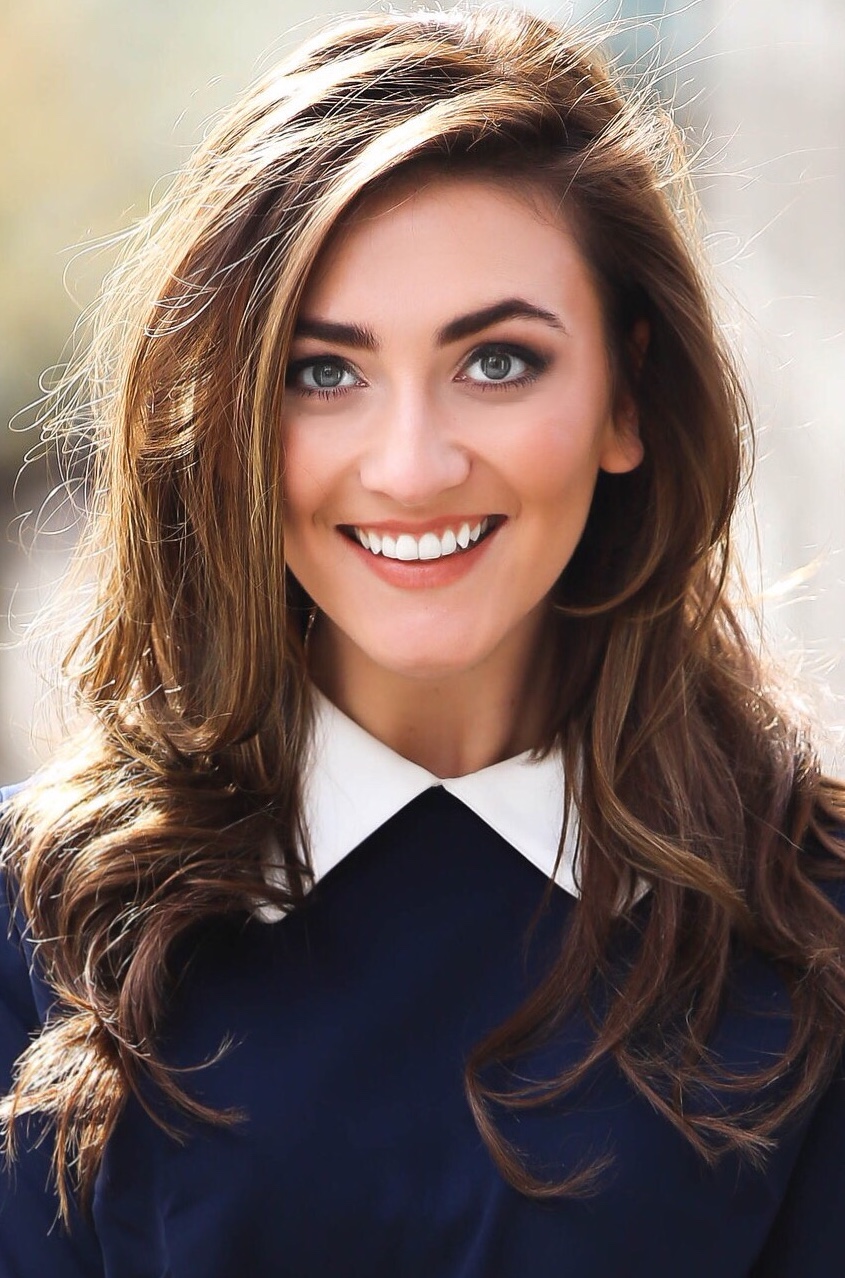 Photograph by Rut Photography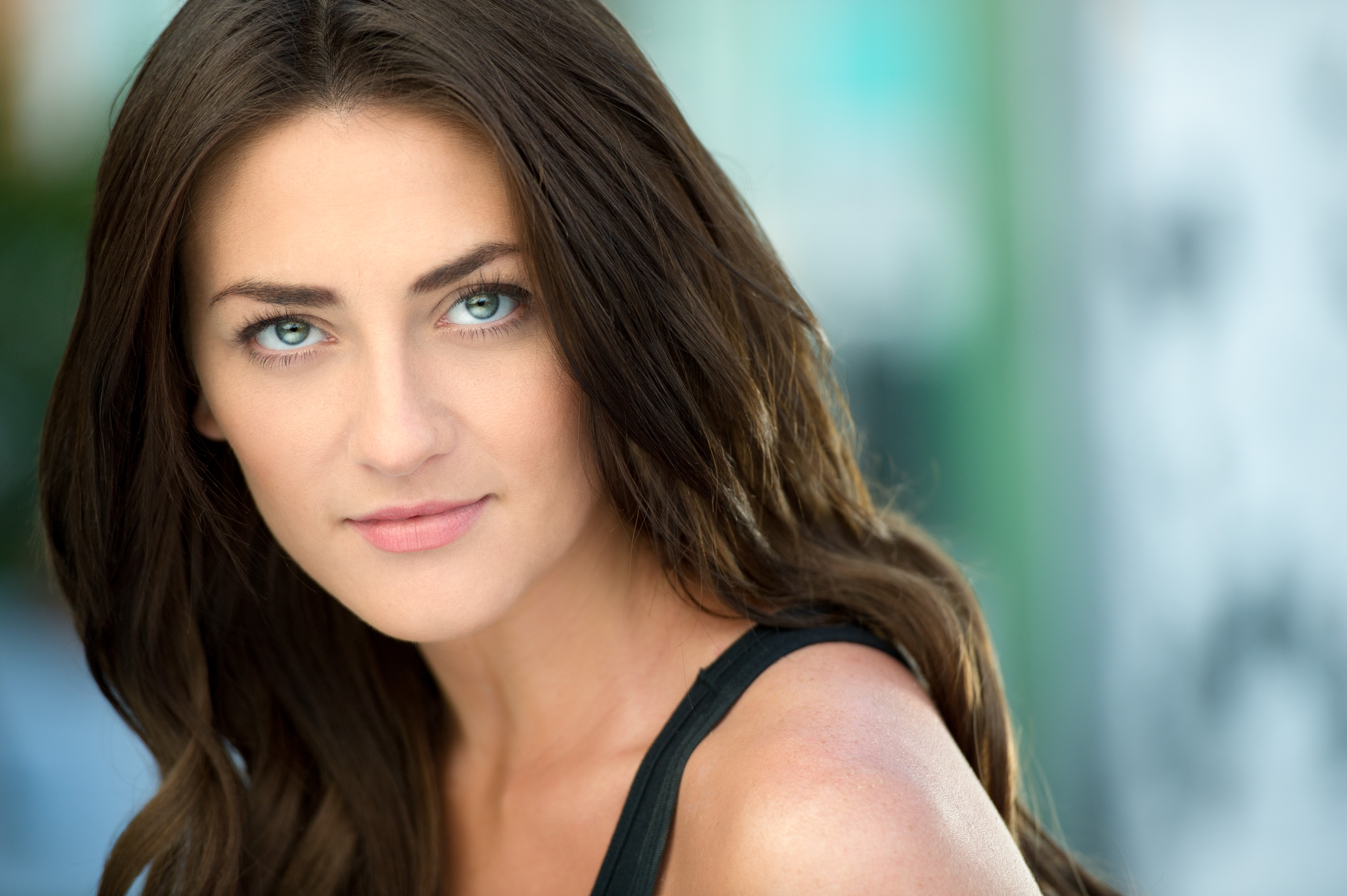 Photo by Dylan Patrick Photography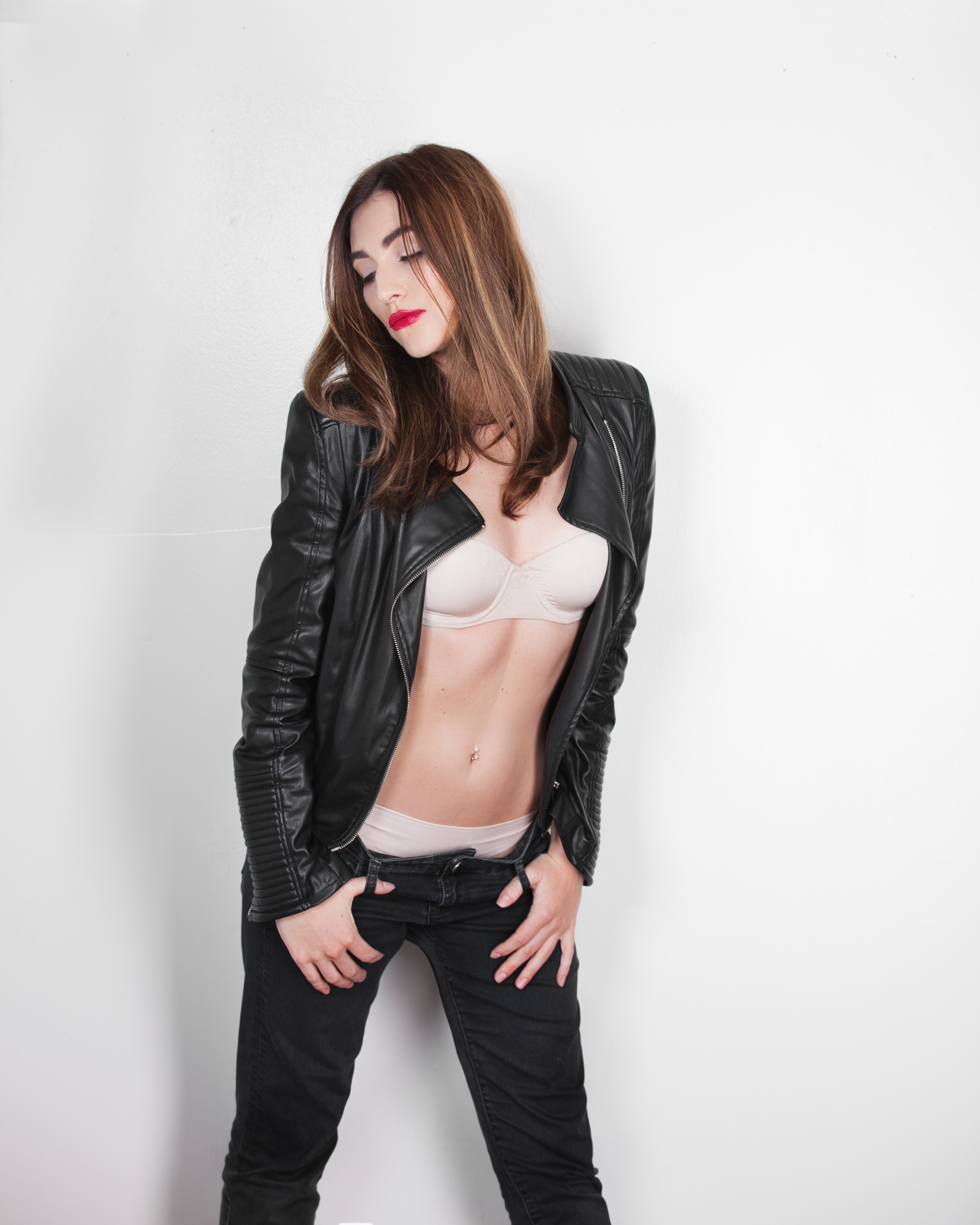 Photo by Raoul Brown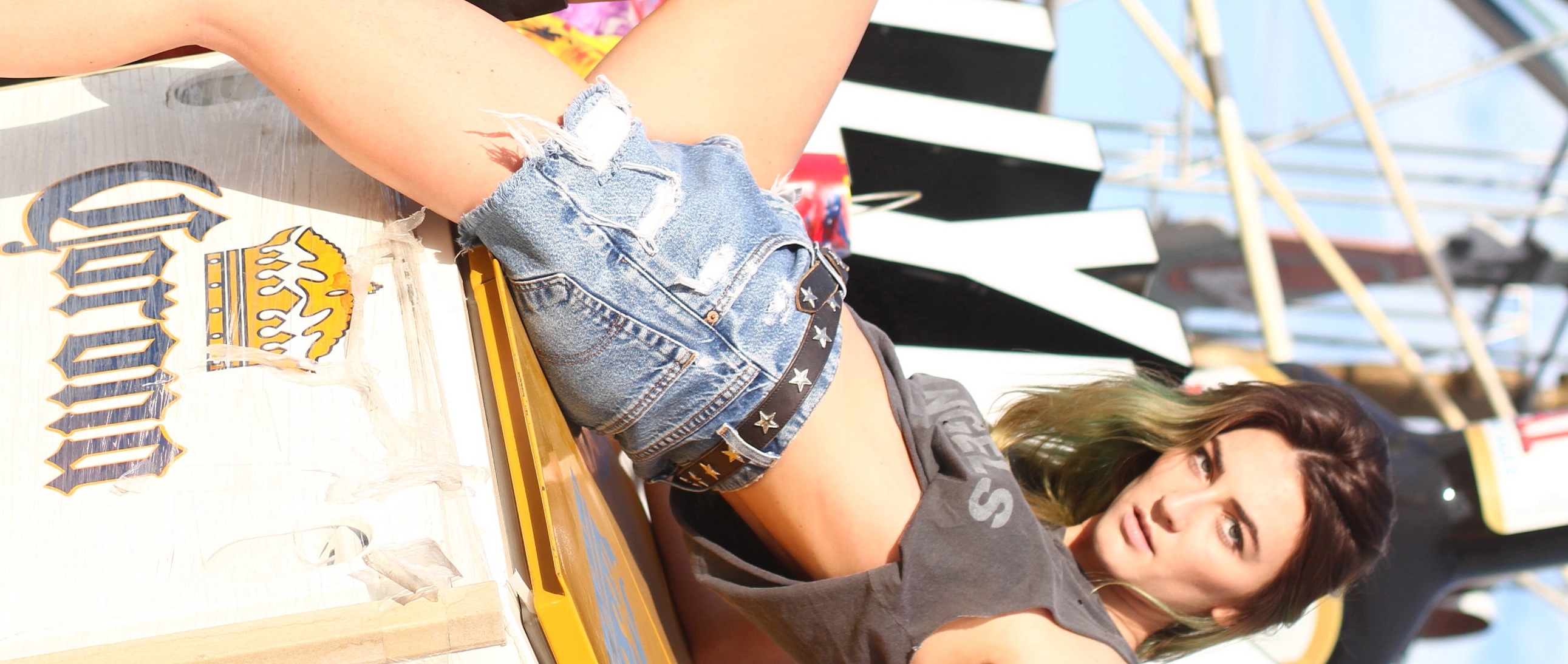 Photo by Ana Ochoa Photography
Michelle Ellen Jones
First photo by Cortney Russell, The rest by Rapheal Brown- Digital Icon Photography.
Michelle Ellen Jones is a hard-working American actor, who not only acts but is a beauty pageant coach, ball room dancing instructor and a yoga teacher. I've given her lot's of a love on this site because I really do believe she gonna do some amazing stuff, which I know she is doing now. I think she is going to be a star and I will keep continuing to support this amazing talented, hard working and beautiful lady.
Find out more about her here
Callie Q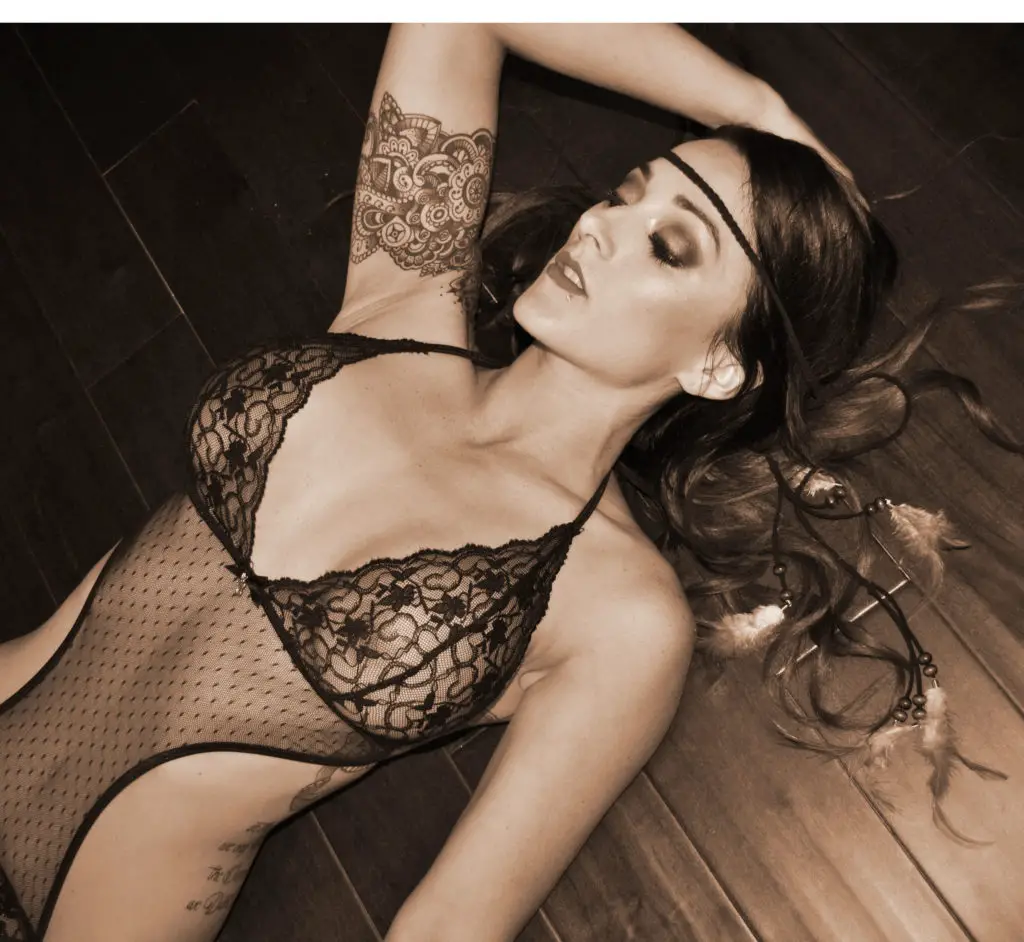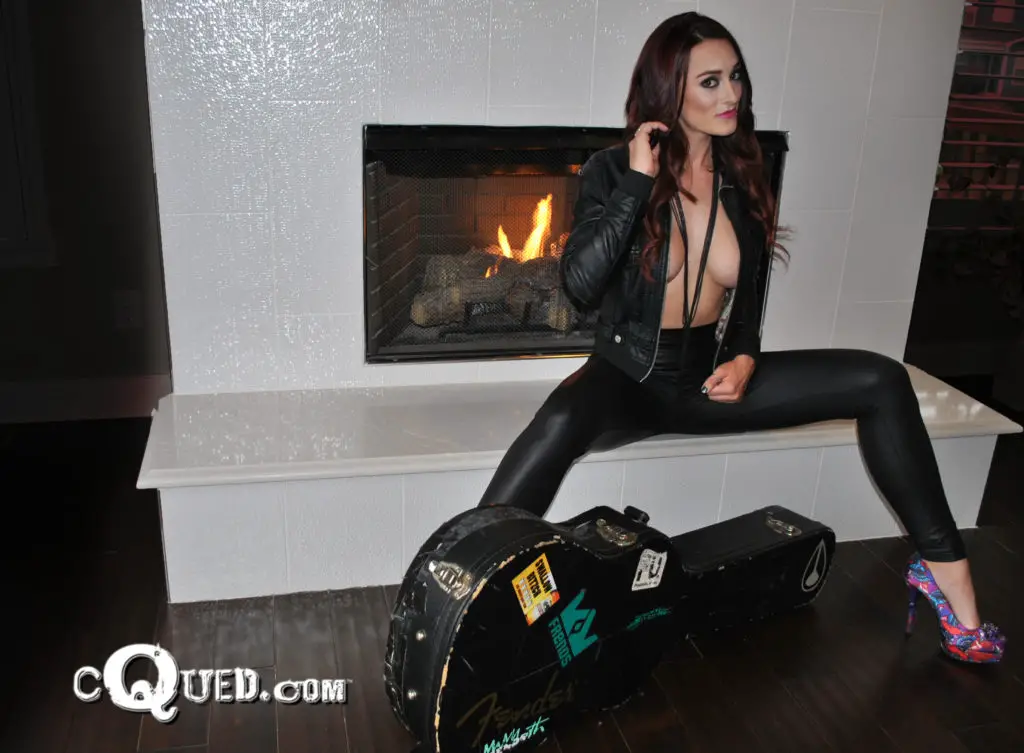 All photos by Heather Jacobs, Have been given to me by Callie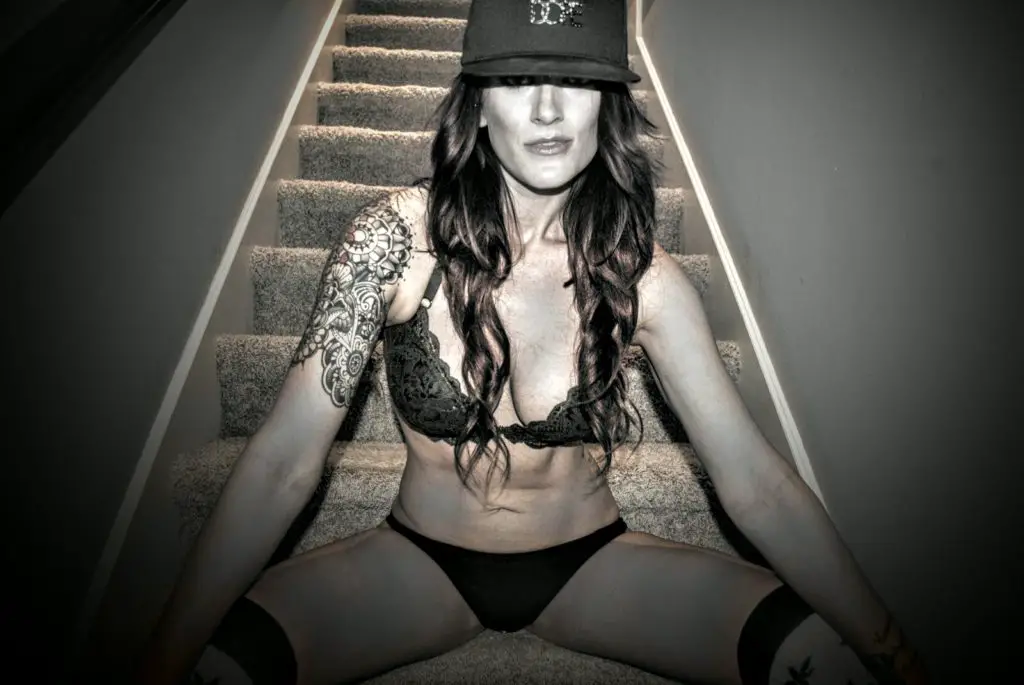 Callie Q is my beauty of the week on the site, she is achingly beautiful, drop dead gorgeous, stunning as you will.  She is a host,emcee, On Air Personality, product specialist, promotions and more. To me she is a pretty switched on, talented lady who has done a lot of stuff and continues to keep kicking goals in all that she does and doesn't hurt she has awesome taste in music. This is why this talented lady is my beauty of the week. You can follow her on Instagram right here https://www.instagram.com/q_is.the_name
Tori Tate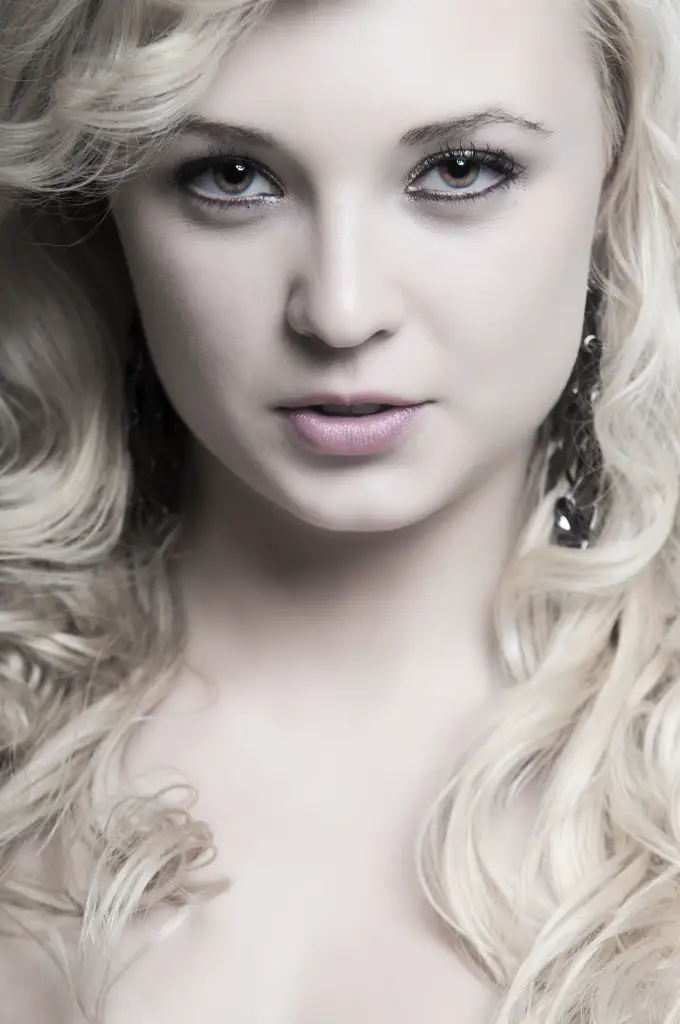 I've known Tori now since 2011 and think she is an awesome person and is a huge support of my site and various projects because I've been supporting her in all that she does. I believe she is going to go far in what she does in Broadcast Journalism and the job she is doing now. I also think she is incredibly gorgeous, just take a look she is stunning, a total sweetheart, incredibly smart,switched on and all round genuine nice person.
So she will always get Publicity from me on this site and The Parx-e Show. I know she is going places. So she is my beauty of the week on the site again. She is a star.
All Photos by Jeffrey Haas