Reel Tapes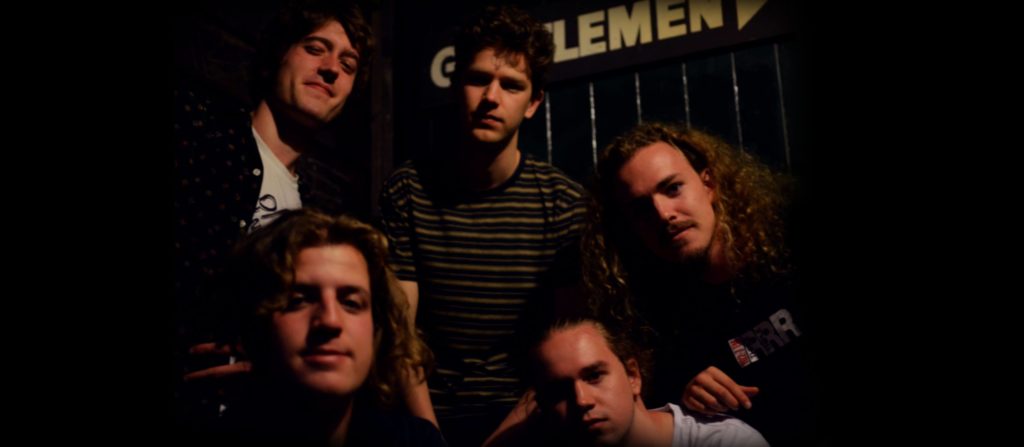 Reel Tapes are a good Aussie band and this is what they had to say about it all.
https://www.facebook.com/ReelTapes/
1. How did you get into music?
We began as mates at high school and had been playing together in the schools orchestras and ensembles for some time. As well as playing our guitars, some of us also dabbled with the cello, clarinet, saxophone and orchestral percussion. It would be pretty special if one day we got to play a concert with the Melbourne Symphony Orchestra. I'm sure our guitarist would be more than happy to have all of his solos played on the oboe.
2. How did the inspiration for the song come about?
The overall theme of the song centres around ideas of having desires and expectations and not having them met; whether they're realistic or not. This leant itself to drawing on some pretty diverse sources of inspiration, including Pink Floyd, Norse mythology and my own life experiences.
3. How does a song start for you?
I just sort of feel it. I'll just be jamming and something I play will sound really cool. I then play this riff about 500 times in different rooms of the house over a 3 week period. Then all of a sudden it's finished! We then work on it as a band and lyrics are added.
4. Where do you get your inspiration from?
I don't think we could pinpoint that precisely. The whole band listens to a lot of different styles and we often don't like music that other band members are listening to. But this is great for creativity! Everyone brings their own vibe and style and I think you can hear this across our tracks. Deep Space is an indie rock track, but there are some twangy guitar leads and groovy funk keys. Each of our songs is unique, but we do have a sound that is Reel Tapes. This sonic is a kind of British rock inspired thing.
5. Has your songwriting changed from when you were starting out?
Nah, I'm never entirely sure how the songs come about… they just do!
6. What has been the best piece of advice you have been given about your music career?
You must enjoy it! If you aren't having fun then what is the point? It's expensive to play in a band and not much money is made, so it's important that you do it because you love it.
7. Do you have set theme for your music or does it go with the flow and changes?
We play two types of songs:
1) Banger party tracks about going to parties and partying
2) Deeper tracks with plenty of groove and feel
So I guess the answers is whatever we feel like!
8. Do you like to write with out inspiration or distractions or do you need a bit of both?
Our band is a bit of a circus at times, but that's just who we are. A bit weird. We try to harness this, but sometimes we just need to sit down and seriously work out what we are doing and how we can improve it.
9. How important is having a plan in place for your music?
Plans are everything! We need to plan our set list, how we will get to the gig, how we will get home again after drinking all of the rider beers. We also want to make sure that everyone has a chance to hear our music, so planning how to get it into everyone's ears is also key.
10. How important is your brand?
It's important for us to present who we really are. We are fun band with up-tempo songs that are enjoyable. We want you to know that we are fun and cool people. I know that sounds super lame – but trust me we are.
City Of The Weak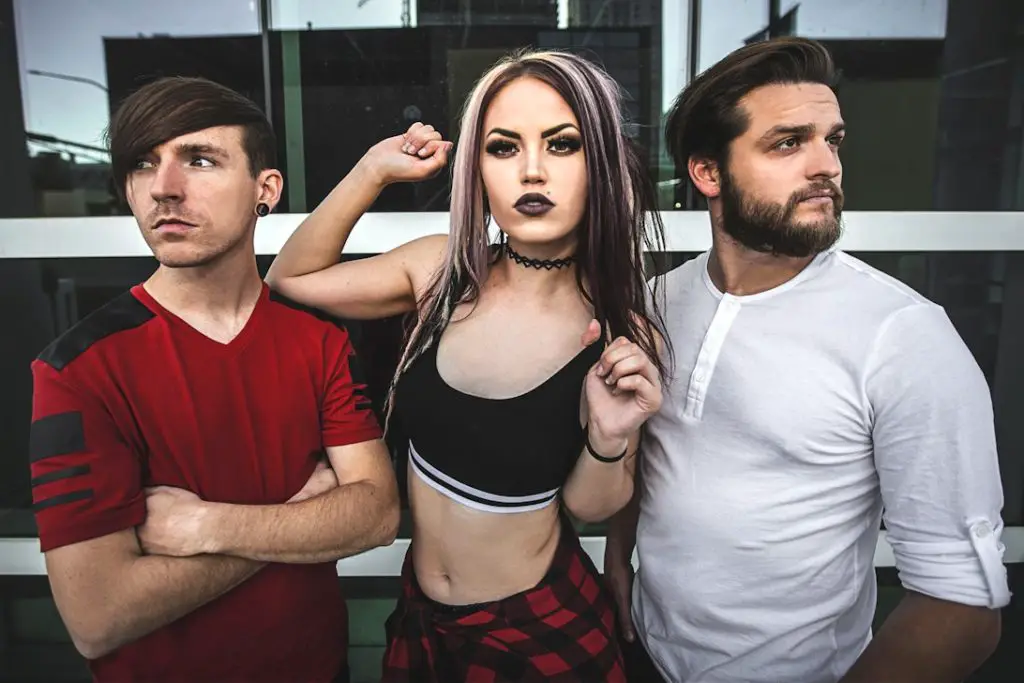 City Of The Weak are a great American band and one of the hardest working. With their new album Pulling Teeth out now. Stef w/ an F answered my questions and the go check out their tunes.
https://www.cityoftheweakofficial.com
1. How did you get into music?
When I was a kid growing up, I was always really lonely. I wrote stories which turned into poetry, which turned into song lyrics once I was gifted a piano from my grandma around age 8. I wasn't really exposed to a whole lot of music since I was from a small town & my parents didn't listen to music. So whenever I wanted to hear something, I just wrote what i felt like hearing.
2. How did the inspiration for the album come about?
Working in the music industry & dealing with all the bullshit that you come across is literally pulling teeth. Everyone has an opinion about what you need to do different or better, & everyone has something to say. There's never merit behind any of it, & you have to remember that one person's opinion is just that; it's an OPINION. We've never fit in with any of the cliques that come in the rock scene, nor do we want to. Pulling Teeth is our raw, real story that showcases exactly who we are and why we are here to stay.
3. How did the recording and production process go for the album?
We went into the studio in May 2016 w/ Craig Owens & Jordan Disorbo to get 3 songs done. Then we came back Oct/Nov 2016 & finished the rest of the album. Working with Craig & Jordan was literally the dream team. It was so great to work with a team that was insanely invested in authentic, original work. It was never about "you can't do that cuz that won't sell" or "you can't say that because it's too specific" like working with a lot of producers is. It was quite the opposite, & Craig encouraged me to get deeper & more specific, & it felt great to say all the things that I've been wanting to say. It felt amazing not to be stifled in our creativity. We had definitely been in a box for awhile, & breaking out was fucking phenomenal.
4. Was the recording process different to earlier releases?
Yeah, we really took things slower this time around & made sure things were recorded exactly how we wanted them. We just were a lot more mature & more familiar with the recording process. Our first two EP's were very experimental & we were very new at the whole process so we just went with the flow. This time around we really took charge.
5. Has your songwriting changed from when you were starting out?
Oh yes! Our first two EP's were written solely with jam sessions. Everyone plays their part in rehearsal & when you get to the studio everyone is discovering what things sound like for the first time ever. For "Pulling Teeth" we demoed everything out beforehand, & listened to what we were doing before making final decisions about what to lay down.
6. What has been the best piece of advice you have been given about your music career?
"Enjoy the journey because being on top isn't what it seems."
7. Do you have set theme for your music or does it go with the flow and changes?
We are very socially conscious so we like to address injustices that we see around us, we've written about child abuse, animal rights, gay rights, & more. Obviously whatever issues we are facing in our lives at the moment are our biggest inspiration. A common theme throughout our career has been about not giving up when the world is against you, & that you are in control of your own life.
8. Do like to write with out inspiration or distractions or do you need a bit of both?
I like to write just a few minutes every day. I feel like all my best ideas come right away. The longer I sit there trying to think about things, the more forced it becomes. 20 minutes at a time is what works for me.
9. How important is having a plan in place for your music?
Having a plan is everything. So many bands fail at various stages of their careers, simply because they didn't have a plan in place. You have to be prepared for everything, & know how to face obstacles when they arise.
10. How important is your brand City Of The Weak?
Our brand is everything. We are very edgy, modern, & we don't give a fuck what people think. We are more than just a band, we want to build an empire. We want to lead a movement of people who don't fit in anywhere, people who have been the underdog & been underestimated. We want to show people that they are not what other people think about them. They define themselves.
White Bay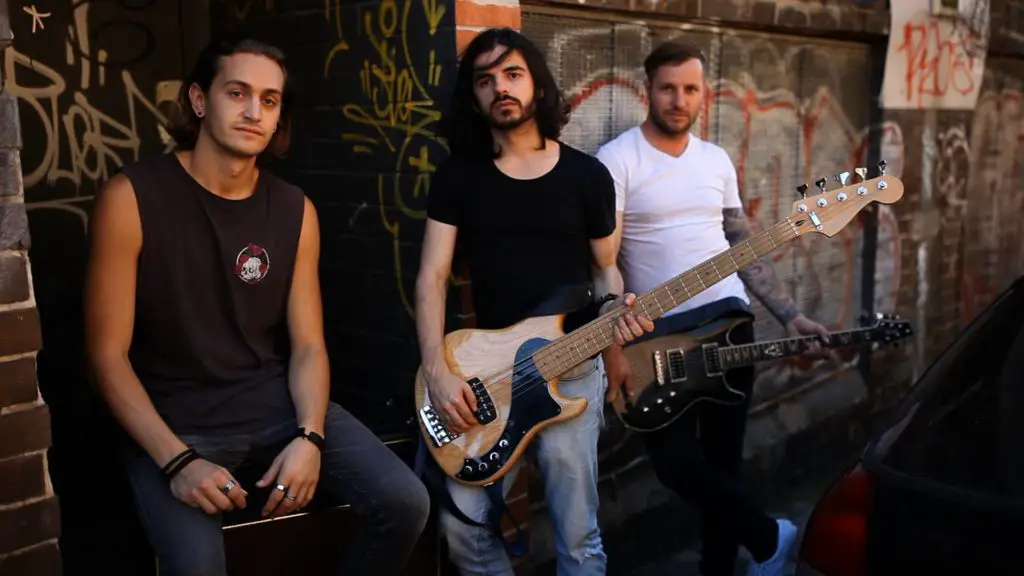 White Bay are an Aussie band doing good things, this is what they had to say.
https://www.facebook.com/whitebaymusic/
1. How did you get into music?
Dennis, Rory, and myself (Sam) all began our varied musical journeys at a young age. We emerged as young contemporary musicians from differing musical backgrounds, though we all share common interests and are driven equally by our passion to live and breathe music. Rory started learning guitar at 7, Dennis started playing guitar and bass at 12, and I started with Classical Piano from age 5.
2. How did the inspiration for the song come about?
In My Head was inspired by, and written after, an exhausting and trialling relationship that I (Sam) had recently come out of. The lyrical content and story is generally built around those feelings, while the structure of the song came together in conjunction with the development of the story.
3. How does a song start for you?
Well, this song (In My Head) in particular was written around the main riff. So this one started with a riff! It varies on a song-by-song basis though, really. Sometimes a song is conceptualised as a theme or idea before an instrument is touched. Other times it's a combination of moments of inspiration and actually playing around on the guitar alongside vocal improvisations. Sometimes as a lyricist and melody writer I'll mumble gibberish around a vocal melody while playing progressions and see what comes out!
4. Where do you get your inspiration from?
Inspiration varies each day! We all have eclectic musical tastes and draw on these depending on what we're into or listening to on a certain day. Personally, I experience erratic changes in what I feel like listening to on an hourly basis. Beyond the band, Rory and myself both have degrees in classical composition, while Dennis is currently finishing his degree in contemporary performance. Basically, we all draw our inspiration from a wide-range of influences. We all share big rock influences such as Metallica, Nirvana, Foo Fighters… But we all have separate influences we bring to the band too. I personally love vocalists John Fogerty (CCR), Chris Cornell, Kurt Nilsen (a Norwegian singer not many people know!), while Rory loves super heavy bands like Meshuggah, Dream Theatre, and Dennis loves The Offspring and heaps of others!
5. Has your songwriting changed from when you were starting out?
Yeah, it's changed. We're always learning and listening to things we like. We have a sound we like, but moving forward and not getting stuck to one sound is something we think is natural and interesting. We've already written EP number 2, even though we haven't even released our first one yet, and theres a development or change in the style and sound.
6. What has been the best piece of advice you have given about your music career?
There may not be one singular piece of advice but more so an overall sense and understanding that it's hard to make a living as a musician. Quite often you're subsisting and getting by. Being told over and over that it's hard to make a living as a musician has made us work harder! Basically, being forewarned about it and being told it may not be the best choice as a career pushed us to work harder.
7. Do you have set theme for your music or does it go with the flow and changes?
We don't have a set theme. We're writing what we like at the time and what we think sounds good, presenting that, and hoping other people like it too.
8. Do like to write with out inspiration or distractions or do you need a bit of both?
Being inspired is what drives us as musicians. I need to be inspired to write something I really care about. If I'm uninspired, chances are it won't be my best work. Inspiration doesn't have to be directly linked to a story. If a song has a certain feeling or mood, that can also be inspiring and drive creativity. Distractions – well we don't need them, but they are normal and human, and we deal with them as best we can.
9. How important is having a plan in place for your music?
Plans are important, but you need many of them. You can have an overall plan to write, record, release music, but you need sub-plans, and further sub-plans. There's plenty of planning as a band. Without a plan you're just hoping things go well. Even with a plan, things can often not go the way you want. Make plans.
10. How important is your brand White Bay?
What's important to us is that we enjoy the music we create and release, and we hope people can connect to our music and enjoy it themselves. We're a serious rock band, but we're all individually pretty relaxed and enjoy not taking our-selves too seriously. We're hoping that comes across in the film clip! We'd like people to see us an accessible band they can interact with on a personal level and we'd like to build a culture around us that people, and ourselves, enjoy.
Dubarray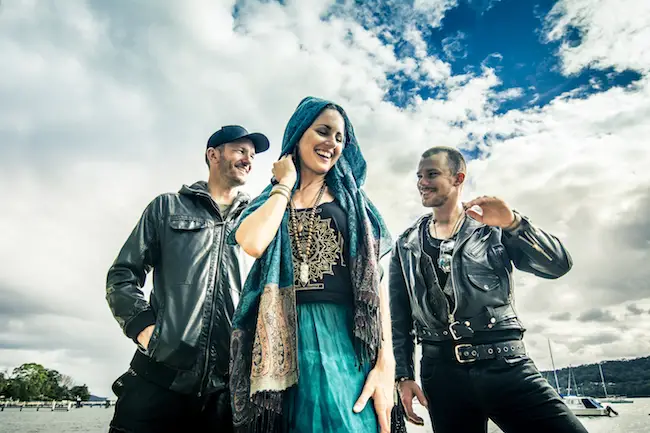 Dubarray have an album out called Inner Sanctum and this is what they had to say and go see them on tour
DUBARRAY
INNER SANCTUM | ALBUM TOUR DATES
May 31st – The Shared Yandina, Sunshine Coast, QLD
June 1st – Mandala Arts Cafe, Gold Coast, QLD
June 2nd – Sheok Shack, Fingal Heads, NSW
June 3rd – The Brunswick Hotel, Brunswick Heads, NSW
June 8th – 10th – Palm Creek Festival, Palm Creek, QLD
June 29th – Byron Bay Brewery, Byron Bay, QLD
June 30th – Full Moon Dance, Verridale, QLD
July 1st – The Bearded Lady, Brisbane, QLD
1. How did you get into music?
Hmmm. Music has always been a part of all our lives in someway or another. I guess music got into us at a young age is the best answer for that question.
2. How did the inspiration for the album come about?
The album's theme was inspired by our research into the innate healing mechanisms of the body & the power of food being thy medicine. There are some light and shade's throughout the whole album but the heavy stuff was also fuelled by personal experiences of our loved ones being challenged with health issues such as cancer, This also opened us up to the capitalist agenda behind the big pharma that is now our "health" industry. We named the album after the track 'Inner Sanctum' as we felt it summed up the albums journey and the timely importance of the message behind it. The track was also the oldest standing track on the album as we actually started writing it 4 years ago but it only grew wings recently.
3. How does a song start for you?
Sometimes a song will start with the lyrics & sometimes the song will start with a beat or a chord formation. We don't really have a set way to write, we just await the inspiration in whatever shape or form it comes in from.
4. Where do you get your inspiration from?
Life and everything going on in and around it. We are also super inspired by other artists and hearing new music from our friends.
5. Has your songwriting changed from when you were starting out?
Not really. With this act it has always come in from a lot of different angles. We try to keep it as organic as possible which sometimes is hard when your dealing with electronics but somehow we find a nice balance.
6. What has been the best piece of advice you have given about your music career?
Always remember its about the music. Concentrate on writing good songs that connect with the crowd you want to attract and don't worry too much about the rest as it will fall into place. Be ready to be versatile as well if you want to make a living out of it.
7. Do you have set theme for your music or does it go with the flow and changes?
We try to theme each album appropriately. This album was themed towards the innate healing ability where the last album 'Sound of Prana' was a soundscapes of the seven chakra & the album before that 'Visions Collide' was themed towards the collective conscious awakening.
8. Do like to write with out inspiration or distractions or do you need a bit of both?
We need to write without distraction but that's always tough so we try to put ourselves in the best possible place for that to happen.
9. How important is having a plan in place for your music?
Its important to have plans in place for the release of the music, the touring and exposure of the music. But the writing I feel must happen organically from inspiration. You can plan to go one direction but your creative will take you in another so you have to be ready to adapt.
10. How important is your brand Dubarray?
Well if it wasn't important we wouldn't really be playing music under the name so I guess it is pretty important!
Emecia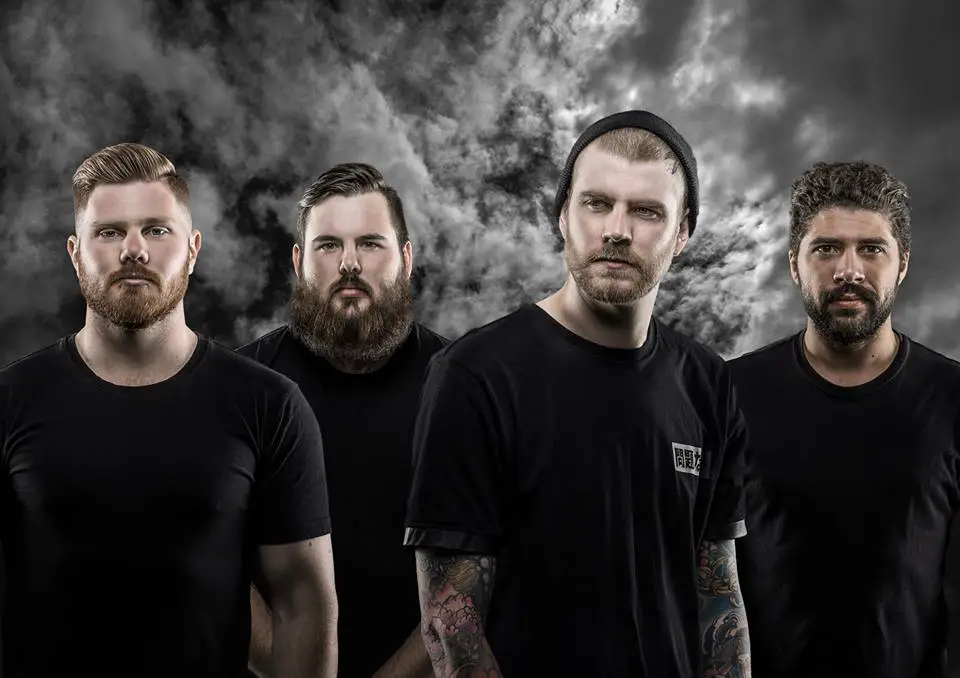 Photo by Josh McCawley
Emecia are an awesome Australian band and they have their debut album out now and this is what they have to say.
https://www.facebook.com/emeciaofficial/
1. How did you get into music?
I grew up listening to my dad's music collection, which comprised of mostly 80s rock and metal. He had cases of mix tapes he made over the years. A lot of stuff that was fast, aggressive and full of passion.
2. How did the inspiration for the album come about?
It was something we've wanted to do for years so it inevitably had to happen. It's essentially a time capsule of thoughts and feelings; trials and tribulations that we've all encountered over the last few years. There are lots of things in there that nearly broke me but ultimately made me stronger.
3. How does a song start for you?
Thoughts float around in my head until I purge them on to paper. It usually starts off as a tangled mess. As I keep writing, I start to understand what I'm trying to express. The hard part is working out how to say it.
4. Where do you get your inspiration from?
Life. Things I see, hear, feel and experience. I draw inspiration from anything and everything.
5. Has your song writing changed from when you were starting out?
The way a song forms is still very similar, but these days we have our own little home studios, so the production side of things has become a lots more streamlined. It's become a lot easier to start putting something together and then tweak it until we're all happy with the result.
6. What has been the best piece of advice you have given about your music career?
Never expect anything.
7. Do you have set theme for your music or does it go with the flow and changes?
If it's eating away at me, it's probably what I'm writing about at the time. Writing, and just generally keeping creative, stops things from eternally rattling around in my skull.
8. Do like to write without inspiration or distractions or do you need a bit of both?
When I'm ready I write, I write. I don't think you can force yourself to create. It happens when it happens. It's a cathartic process, for sure.
9. How important is having a plan in place for your music?
Very. We are constantly setting ourselves new goals. It helps drive us to keep pushing forwards. I don't ever want to fall back on being satisfied with what we've done. We always strive for better. Complacency is the death of art.
10. How important is your brand Emecia?
It's a big part of me. It's full of my blood, sweat and tears. It's used as a tool to express things that I don't know how to express in any other way.
Wing Defence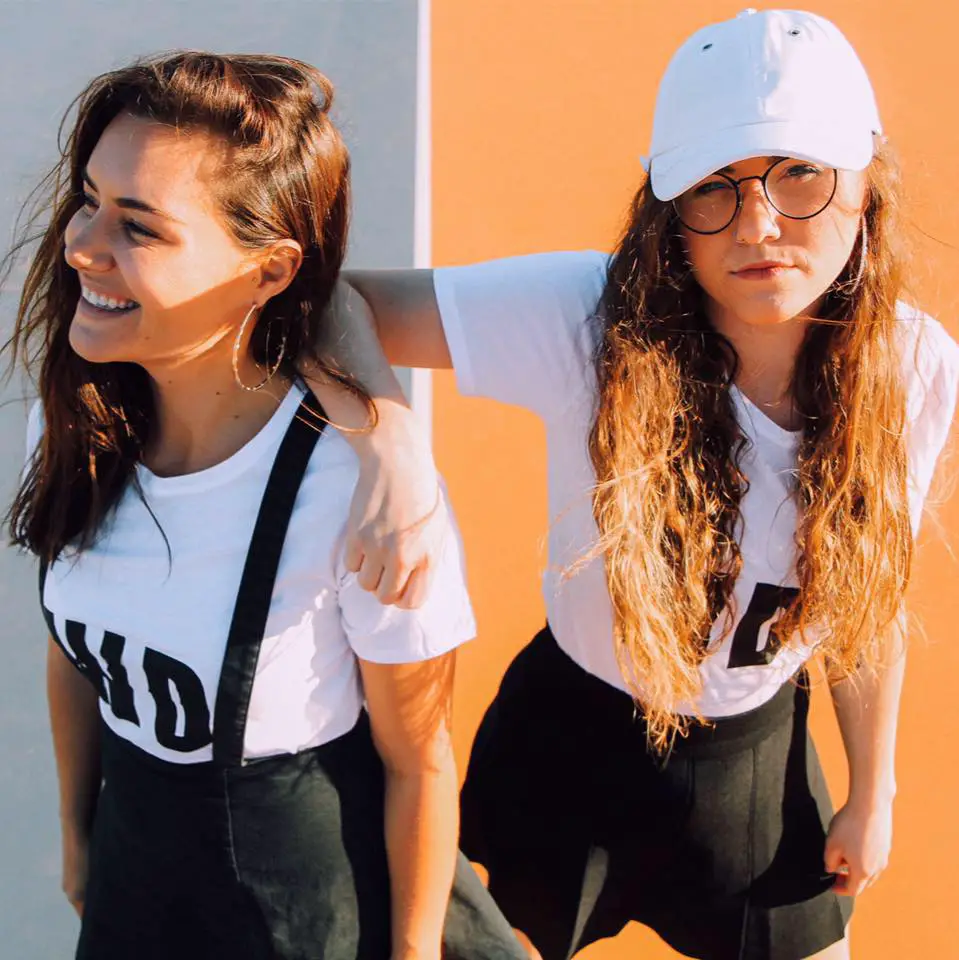 Photo by Nick Horvat
Wing Defence one of the most exciting bands coming out of Australia. I just had to interview the band, so read on and find out why you should get behind this band. Plus tell your friends you have discovered the next big thing.
https://www.facebook.com/pg/wingdefence/
1. What inspired the film clip?
Skye: We try to DIY pretty much everything we do in some way… So we took footage in and out of the studio and Paigy put it together… on her phone! We have so much fun in the studio so we thought this would be the best way to get people to know us a little better and really capture what we're about.
2. Why edit it using an Iphone?
Paige: Honestly, I probably made it a lot more difficult for myself editing it on a iPhone but I didn't have a Mac at the time so I just used the software on my phone, it's a pretty simple software thankfully.
3. Are you happy with the response to the song Stuck?
We're stoked! Everyone seems to be loving it so far and we've had some great reviews. It's so nice for us to receive that response from people.
4. What inspired the song and how was the song constructed?
We were on our way to a gig discussing how we wanted to start a bit of pop rock punk project together when Skye played her iphone voice memo of Stuck (almost a year ago now) in the car and we thought it was fkn excellent! We took it to our first studio session together and fleshed out the rest of our ideas for the track with our producer and great mate Benny.
5. How does a song start for you?
I think for both of us we start with a guitar riff and a theme a it could be something either of us are currently or previously gone through and then the words flow from there. We'll often have a studio session and sometimes write as we go or other times will both bring a song in and watch it grow in the session.
6. Where does inspiration come from?
Our lives, the lives of others, world issues, beer, Coke Zero, the dog
7. Do you have any more songs lined up to be released this year?
We are releasing our next single this May… so soon!! very very excited
8. What do you hope the rest of the year will have in store for you?
We can only hope that the next few songs we release are received well, I know we're both proud of them. We're also keen to get touring as soon as possible. Band rehearsals have been so much fun.
9. Have you much response from industry regarding your music?
Yeah, it's been a bit overwhelming but in a really good and wholesome way.
NINA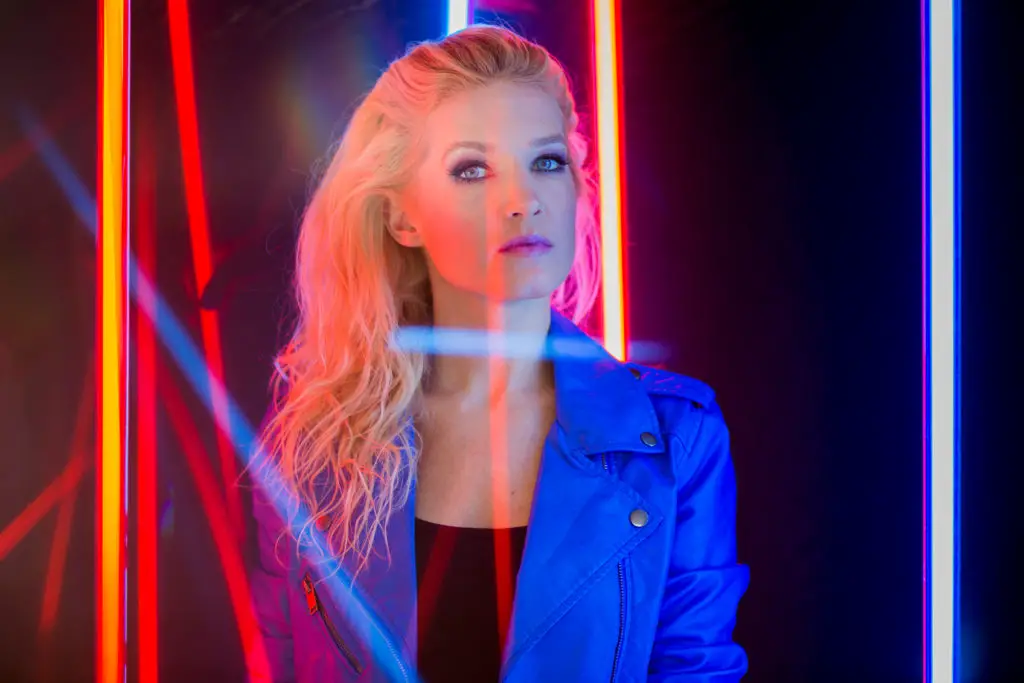 What can I say I love Synthwave and NINA album Sleepwalking is excellent, one of the best albums of the year and this is what she had to say. I recommend you get the album it's excellent.
1. How did you get into Synthwave?
I remember watching 'Drive' and being completely in love with the Soundtrack, as it had so many 80's references and I've always been a huge fan of 80's music. I'm an 80's child after all.
2. Are you happy how people have responded to the music?
Yes, very happy. My fans have been waiting long enough for my debut album, and I'm glad they liked it. It's extremely rewarding.
3. How did the album Sleepwalking come about?
It took a good 3 years in the making and it's a collection of 11 very personal songs. I worked with different producers all around the world, so it did take quite a while to get it finished but I'm very proud of it.
4. Was the writing process different to earlier material?
Yes. It was quite different this time, as I worked with a different team before and it was a very different experience. For my debut album I wanted to be completely in charge of the writing, creative process and also the visual aspect. The most important thing for me was to be comfortable throughout the entire process and to stay true to myself.
5. What was the inspiration behind the album?
Most of the songs were inspired from personal experiences but there are a couple of narratives in there too. I visit different subjects like being bullied in school during my teens, the struggle of my mum being a single parent in the 80's in Berlin, having my heart broken, protecting the ones we love and also falling in love for the first time.
6. Was the recording process different to earlier material?
Yes, it was. This time we recorded 90% of my vocals in my home studio, which I'm very comfortable with and gave me more room to play around and try new ideas. I also flew to Sweden to record a couple of songs with Oscillian, who is an amazing producer based in Norrköping.
7. How does a song start for you, where does the idea from the song start?
Usually from personal experiences. I would write down what's on my mind, without worrying too much about a rhyme or specific sections.
8. How important do you think things like NewRetroWave are important to the scene and of course getting your music out there to an audience?
NRW has been great to gather synthwave and retrowave fans together around the world, through social media. They are very important in this scene. They've been super supportive with all my releases and I love the fact that they keep growing incessantly.
9. What the best piece of advice you have received as a musician?
I used to suffer from stage fright and a friend who grew up in the music industry once said to me "nerves are your friends. They push you further and help you be the best you can be on stage." And it kind of stuck. The more I performed, the more I realized how true it was and I started to channel the energy differently.
10. Do you have moments where you just can't write, how do you snap out that?
Definitely, I would go for a walk, or play with my cat, or watch some Netflix. Anything to take my mind away from the song I'm writing. I usually go back to it the following day with fresh ears and new ideas. Every song takes a lot of re-visiting. It's all part of the process.
11. What do you do for downtime to full the fire for your music?
I love photography, so I take lots of photos with my vintage cameras. I also enjoy going to the cinema, I probably would have tried to pursue a career in acting, if I hadn't chosen a career in music.
12. Do you have any rituals before going on stage?
I need peace and quiet before going on stage. I'll drink lots of water (maybe even a whisky on the rocks!) and warm up my voice.
13. Do you think your writing has changed a lot from when you were starting out as a musician?
Yes definitely. I find it much easier now to open up about personal experiences, and I feel that I've finally found my sound.
Scarlet Drive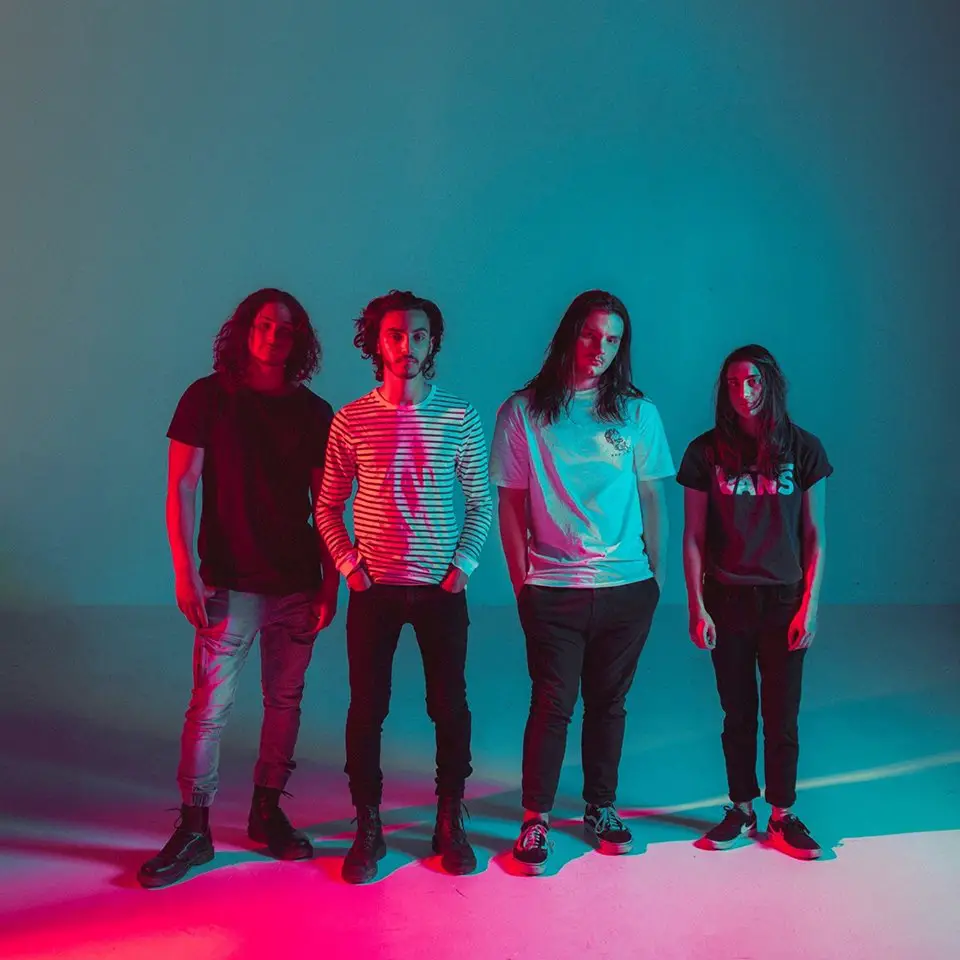 Scarlet Drive are an Aussie band doing good things and this is what they had to say about it all.
Scarlet Drive:
Michael 'Milli' Millimaci
Michael Madafferi
Maddey Eccleston
Brandon Francis
https://www.facebook.com/pg/scarletdrivemusic/
1. How did you get into music?
1. Milli: I got into music at a young age, my dad is a musician so I've been going to gigs since I was 2. I was exposed to a lot of classical music and bands like The Beatles, The Police and Dire Straits became the soundtrack of my early childhood. At 3 I started playing piano, which I continued until I made the jump to guitar and haven't stopped playing since.
Brandon: I was actually inspired by School of Rock to start playing guitar until my brother got me into playing drums which led to the band today
2. How did the inspiration for the song Ceto come about?
2. Milli: Ceto was born out of a chord progression I came up with and jammed with the guys until the song structure gradually formed. The song's melancholy but driving dynamic was the perfect fit for the message I wanted to convey.
Maddey: At the time we were listening together to a lot of bands we idolised and understanding how they convey their message, and that gradually translated that into how we could create our own message.
3. How does a song start for you?
3. Brandon: With the band most songs start from just jamming, like one of us would have a cool guitar riff and from that we build around it.
Maddey: Like the calm before the storm, but with a bit more tension.
4. Where do you get your inspiration from?
4. Maddey: The inspiration comes from wanting to share what we have, and being able to share it with people who can engage in the moods and messages we create
Brandon: Personally, from experience and just anything I'm really passionate about because I like writing in first person
Michael: I draw my inspiration from other people around me and also from the greats.
Milli: We have quite an eclectic mix of individual music preferences, but some of the artists in common are the Chili Peppers, The Beatles, The Pixies, Sticky Fingers and Tired Lion.
5. Has your songwriting changed from when you were starting out?
5. Michael: Our songwriting has become more melodic and focused more on catchy and interesting hooks.
Maddey: The songwriting has gotten more complex as we've been able to understand it more.
6. What has been the best piece of advice you have given about your music career?
6. Michael: Just be yourself, no one can do you better than you and if you can find a way to express that through music and playing you'll find success within.
7. Do you have set theme for your music or does it go with the flow and changes?
7. Brandon: Our music is pretty diverse and our songs come from different places, especially since we all have input on the songs, so there isn't one particular theme
Michael: Our music i feel is more of an experience and feeling rather than set genres, our overall sound will always be similar but no two songs sound quite the same.
8. Do like to write with out inspiration or distractions or do you need a bit of both?
8. Milli: I don't think I really have a preference. We once wrote a song a couple minutes before we went on stage with music blaring and the lyrics haven't changed since. What's most important is your connection with the music and if you can focus with a distraction then do what works for you.
9. How important is having a plan in place for your music?
9. Michael: I feel that having a sense of direction within the songwriting process is important for establishing a theme and feel of the songs.
Milli: This is a bit of a tough question because I think it's all about striking a balance between having a plan and being prepared, but also maintaining the spontaneity and passion that makes music so exciting. Some things can never be pre-planned.
10. How important is your brand Scarlet Drive?
10. Michael: The brand scarlet drive is important to all of us because it represents our unique personalities and passion individually whilst also having a collective sound and family bond.
Brandon: I think everyone just needs a passion, whether it's music, art, collecting Pokémon cards or rubbing your belly while patting your head. Just something to distract you from the real world. And mine is Scarlet Drive.
CJ Burnett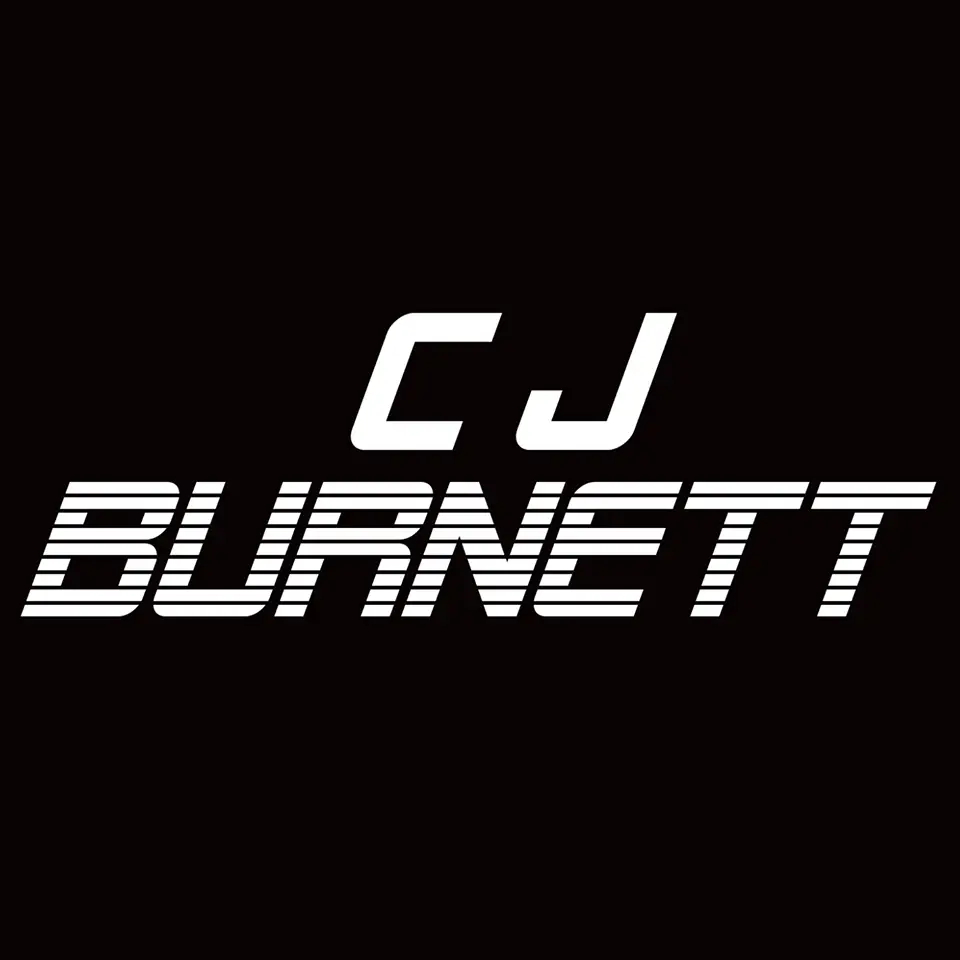 I love Synthwave, I just really dig it and when I came across CJ Burnett thanks to NewRetroWave just had to interview him and this is what he had to say.
https://www.facebook.com/cjburnettmusic
1. How did you get into music?
I come from a musical family so since I was a kid there was always music in the house. My father who is a guitarist would always play classics like The Beatles, Eagles, and country or bluegrass. My mother always had 60s music and 70s disco in her car so I was always exposed to music. My music taste would eventually grow. I picked up guitar when I was 10 and got into synthesizers later on.
2. What inspired you to do Retrowave music?
I discovered the synthwave scene from a movie called "The ABC's Of Death" back in 2013. One of the segments in the movie had this very awesome synth instrumental track. I enjoyed it so much that I had to look up the artist. I found out it was by a duo called Power Glove and from there I discovered their other music and many other artists in the same genre. Before that though I've always loved the 80s era, there's just something special about that time period and was always interested in making music inspired from that time period. However it wasn't until about a year or so ago that I decided to make and produce my own music.
3. Are you happy with the response to the music?
Very much so. So far the response has been very positive.
4. Where does an idea for a song start for you?
I usually start with a bassline or even a melody and then I start jamming over it until I find something that I like and then build off of that. When I make a song I try to paint a certain scene or emotion whether it be something that makes you nostalgic, something you can dance to, or listen to driving down an open road.
5. What was the inspiration for your album and are you happy with responses?
My inspiration for this album was my love for 80s music, shows, movies, video games, sports cars, and the night life in New York City.
6. Was the production of the album different to earlier material?
This was my first effort however before this release I did a few demo tracks. I guess the difference would be that I got better at producing and I'll continue to as I do it more.
7. How important do you think are sites such as Newretrowave?
I think they are important to the scene because they give great exposure to up and coming artists as well as new material from artists that have been in the scene for a long time. The New Retro Wave youtube channel is how I discovered most of the artists I listen to. There are also many other great channels, stations and blogs out there such as Neon Nights, The 80s Guy, Beyond Synth, Recall FM, The Shadows Hand, Synthwave Emotions. The list just goes on.
8. Why do you think the Retrowave scene is so supportive?
I think people in the scene share a lot of the same interests and also the fact that the genre is still somewhat underground so I think the community is just tighter naturally because of that.
9. What do you hope people get out of your music?
If people can connect with my music and take them back to a certain memory or simpler time of the past then that's very rewarding to me.
10. What next for yourself?
Right now I am working on a follow up EP as well as some collaborations which should be out hopefully in the spring or summer of this year.
Gene Micofsky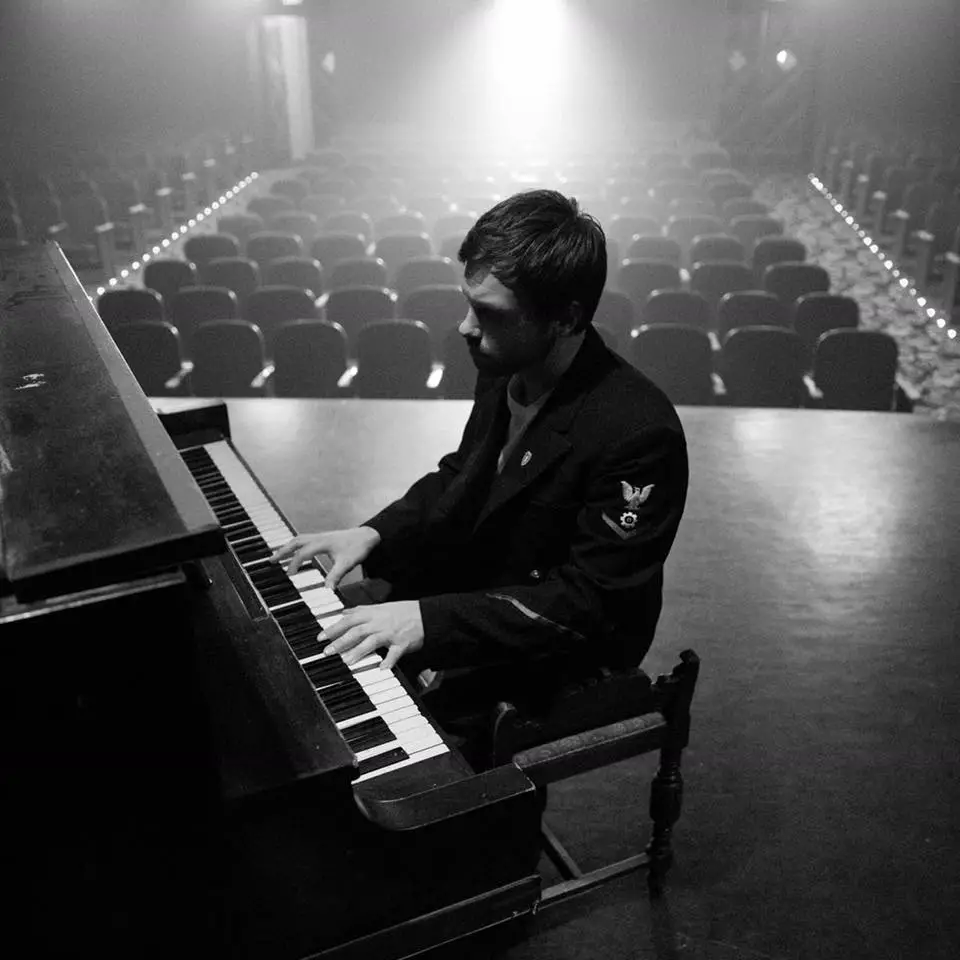 I meet Gene in LA and dug what he was doing. So had to ask him some questions about it all.
1. How did you get into music?
My mom bought me a guitar in 1st grade, but I didn't get
serious about music until 12. I grew up in row homes in South Philly, and had a neighbor (I
learned later) was an exotic dancer. She dated all these very cool, long-haired musicians.
How typical?! Soon after, I started begging my parents for an electric guitar. They gave me
an incredible '57 Stratocaster reissue, which I still play. My dad let me keep his records in
my bedroom for a period, so I had the unique opportunity to hear many classic albums for
the first on vinyl. It infused in me a life-long love of 60's and 70's rock.
2. How did the song Crazy Times come about?
The idea for the song began during a
conversation with a friend at my kitchen table. We were discussing how crazy it was that Trump
was elected, and the Los Angeles protest that followed. It was suggested I write a song about
these crazy times. It took a week of pondered how I would set the words "Crazy Times" to
music. I came home from a gig one evening and started the strumming the chords that
eventually became the song, and the entire just fell out of me rather quickly. It was such a brief
song that I thought I was only half-finished, but ultimately decided the short form was perfect. I
feel like it captures a passing moment.
3. How does a song start for you?
It happens all different ways. The most common way is a
compelling musical idea that I either play on a instrument or hear in my head will kickstart the
process. I will initially sing nonsense until it starts to feel like something substantial, which often
leads to a hook that inspires lyrics. Then I start to build the song around that. On a daily basis,
I muse on concepts and ideas for songs. So at this point in the process, I dig around the idea
bag so to speak, to see what will fit. Occasionally, as in the case of Crazy Times, the concept or
catch phrase will inspire the music. This version of the process happens very frequently when
I'm asked to write a song for film or tv. You know you need to capture a certain mood or
emotion from the start, so the process is very much influenced by that.
4. Where do you get your inspiration from?
I think many creative musicians are also
obsessed music fans as well. As a result, the wellspring is deep and difficult to trace. I listen to
and draw ideas from everything: classic rock, blues, soul, folk, country, classical and
soundtracks. I still love discovering new artists when I can. Subconsciously it all works it's way
into the cocktail at some point.
5. Has your songwriting changed from when you were starting out?
Of course! And
especially for me, because I started writing songs at 11. Everything you do as a musician is a
constant evolution and the journey from immature novice to mature professional is painful and
difficult! As you get older and more experienced, you learn more about yourself. You develop a
more refined taste, and your toolkit becomes larger and increasingly focused. Balancing the
poetic aspects of lyric writing while maintaining a directness that feels genuine has been a long-
time refinement process for me.
6. What has been the best piece of advice you have given about your music career?
I once had a composition teacher react to hearing my early student film music by saying "You
sound like Danny Elfman rip-off. You need an identity of your own." It was so embarrassing,
but I later appreciated his harsh candidness. Being a mimic never serves anyone, and it was a
difficult but incredibly valuable life lesson.
7. Do you have set theme for your music or does it go with the flow and changes?
Hard to say. I like to remain aloof to my patterns. I always tell people, "If I have a sound, don't
ever tell me!" I think being self-aware is crucial to a certain point. Beyond that it can be very
self-destructive. There's always that fear of repeating yourself or becoming predictable.
There's a handful of themes I've discovered re-occur on my upcoming record: money, mortality,
roots, and self-awareness/revelations.
8. Do you have any new material in the pipeline?
I'm just about to round the final victory lap
with mixing a full length record titled Amusia that I'm really excited about. It's very much a
songwriting record, where the lyrics and narrative are paramount, however it embraces a wealth
of my musical interests as a composer, producer and arranger.
9. Will the recording process be different to earlier material?
I have a home studio where
many of my projects start. Every instrument on the Crazy Times single was performed by me at
home. However with some of the other songs on the record, I sweetened the deal a bit by
adding guest musicians. I tracked trombone, drums, piano, cello and upright bass; some of
which was done at a few larger studios.
10. What next for yourself?
The release of the record will coincide with a larger-scale release
party show in Los Angeles. While that's in the works I am producing an EP for a locally-based
singer-songwriter. I shot a second music video with Gregory Kasunich (also director of Crazy
Times) for a song called Not That Strong off the record, that is nearly finished. I also write
scores for film and tv and occasionally concert works. I have some interesting film projects
coming down the stream this year, including a really compelling short film written by Gregory
Kasunich.