Imogen Clark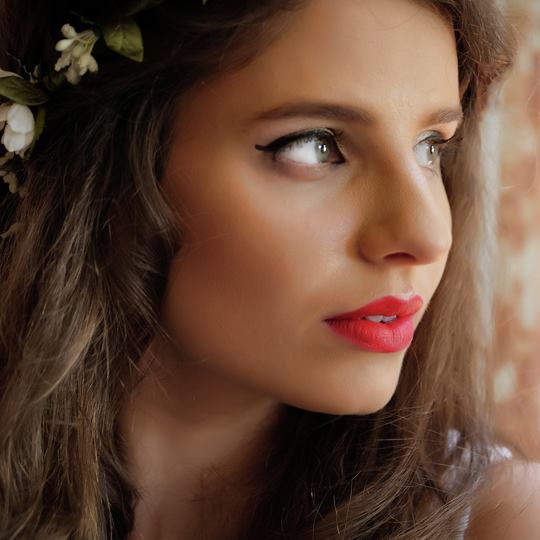 Photo by Shot by Jake
Alright so Imogen Clark is an amazing Australian singer songwriter doing amazing stuff in Australia. She is signed to the legendary Lost Highway Records. I thought it was about time I interviewed for the site and you know what, one of the best interviews I have done this year. She was just so plain lovely and nice over the phone. She gave some great answers and was a total sweetheart. With a new album out on the way, produced by Diesel. Yes that Diesel. If you haven't discovered Imogen Clark now the time to do so. She is amazing.
Stand Atlantic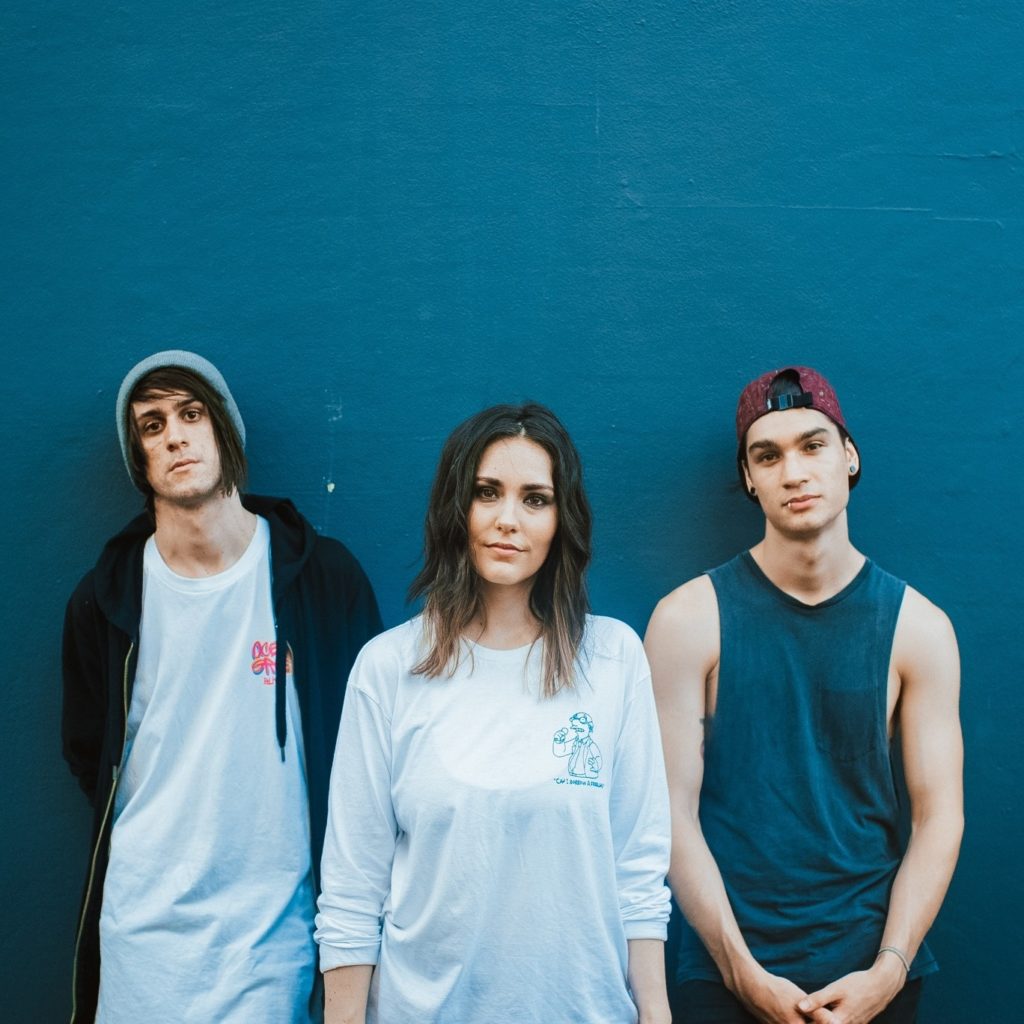 https://www.facebook.com/pg/StandAtlantic/
Stand Atlantic are a Sydney band who have just signed to European label Rude Records. They will be releasing their new EP Sidewinder on September 15. This what Bonnie from the band had to say.
http://merchnow.com/catalogs/stand-atlantic  
1. What was the inspiration behind the new EP and how was it structured?
Not being afraid to get what you want out of life, being second best and making mistakes. We just wanted to write a good record. We were stuck in a weird place musically and didn't know how to progress forward in the right way, so this EP was a huge rejuvenation for us as a band and even as people.
2. Are you happy the way it turned out and what do you hope people will get out of it?
We are super happy with this EP, the proudest we've been over anything we've ever written. We really explored the punkier side of pop punk in this record and hopefully it translates and people dig it.
3. How does a song normally come to you?
It's honestly different every time! Sometimes a whole song will come about just from a simple guitar riff, or a verse/chorus idea I've written acoustically, other times Potter will have a full band instrumental demo written. I'm pretty sure we've written a song based solely off one word before… So there's a lot of ways haha.
4. What inspires you now when writing music from when you were starting out?
Lyrically for me, Iooking back I used to write pretty much anything I wanted without thinking about how honest I was being. I've realised over time how helpful it can be not only for myself, but for other people listening, to let yourself be vulnerable. It's so much cooler when you listen and connect to a piece of music feeling like the writer is being 100% honest. That's the number one thing I check myself for when writing now.
5. How does it feel to be signed to Rude Records?
Surreal. It was a goal of ours to be able to release this EP on a label (however realistic it was or wasn't haha) so to be in the hands of a label like Rude feels really cool, they are such a passionate team.
6. How does having fans mean to you?
It's always so heart-warming when people let us know they like our music and show their support, so it means a lot!
7. What to you stands out being the highlight to date?
It's a solid tie between finishing writing this EP and signing to Rude Records… Both things we are so proud of!
8. Do you have moments where you just can't write and need to take a break?
Definitely. Writers block is a very real thing. I've found the only thing you can really do is step away and focus on something totally unrelated for a bit, then come back to it.
9. What is your long term goal for your music and what do you hope 2017 will play a part in that?
We love touring and writing songs, so chances are 2017 will play a big part in that for sure!
10. What is next for yourself?
We're getting ready to release our EP 'Sidewinder' on September 15th this year, we have some cool things to come!
Passerine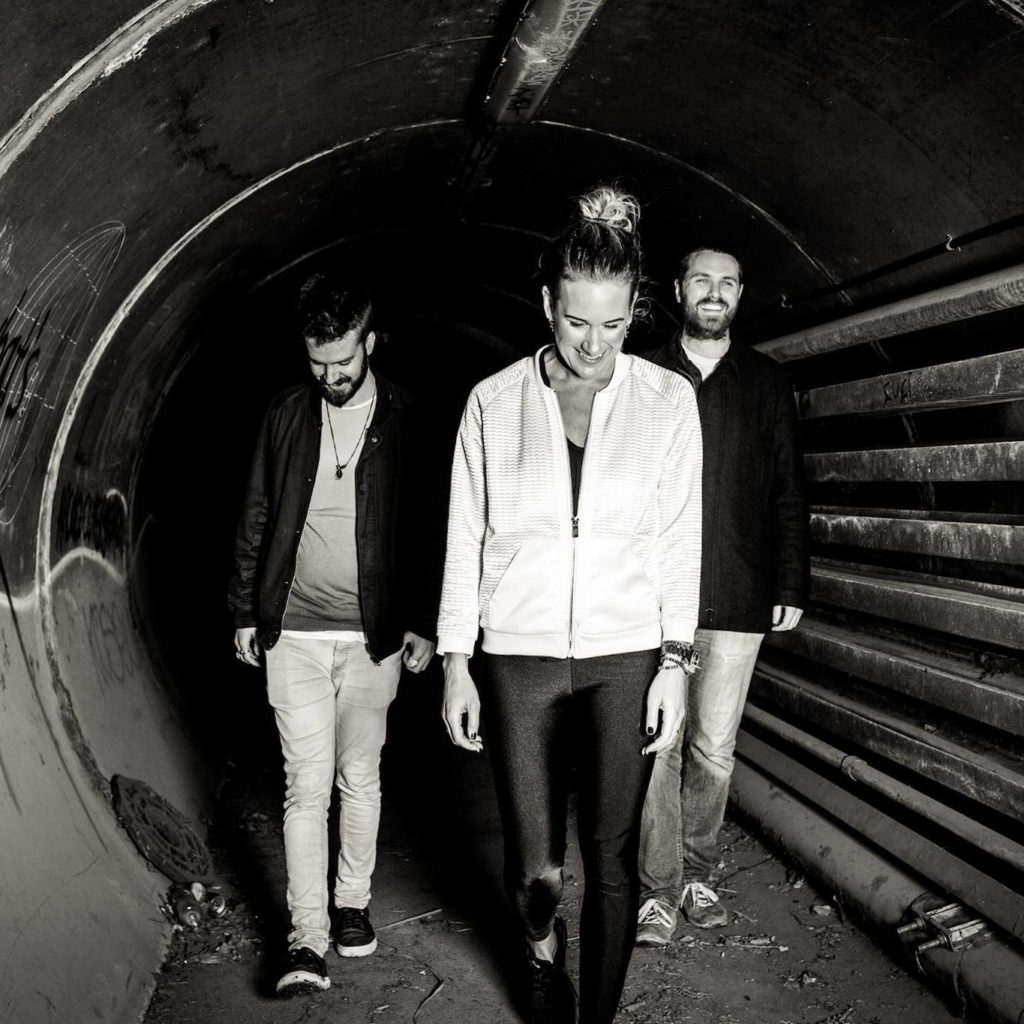 My friends in Passerine have a new ep out called More Human and this is what they had to say about it.
http://www.thisispasserine.com/
1. What was the inspiration behind the new EP?
Lyrically, there's a lot of stuff in there about man vs machine, the natural world and the way we relate to it…. It's not just a collection of love songs, there's quite a bit more to it than that. The title track was lyrically inspired by an epic roadtrip Phoebe did to the Northern Territory last year, and that feeling of isolation, escape from the city and everyday life. Sound-wise, several of the songs were inspired after Ben purchased a new piece of gear, and the resulting track came from him just playing around with it!
2. How was the recording process different to older releases?
We did more on this ourselves than in any other release. In the past, we've worked with a producer however on this, other than recording vocals, mixing and mastering, we did it all ourselves. Three of the tracks were even recorded in a "drum cave" (basically a doona fort built with speaker stands, removalist blankets and weights) in Phoebe's living room. It has far more of a DIY aesthetic than anything else we've done. Another thing with this release was we recorded and mixed every track one at a time, rather than in a big group. That said, they still very much came from the same mindset, with a similar vibe however they happened chronologically.
3. What do you hope people get out of the release?
Sounds clichéd, but if really is amazing if someone can listen to "White Shadows and Grey Noise" and feel like they're not alone in feeling a bit shitty about themselves, job done. And if someone tells us they've danced their butts off to "Synthetic Heart", that makes us smile too. We just want to help facilitate people feeling dem feels.
4. Are you happy how things have gone for the band?
Absolutely. I think this past year has been really great for us – we're writing as a team better than ever and coming up with really interesting new sounds. We keep evolving, which is great… and with everything we write, we keep coming up with stuff that excites us. As long as that keeps happening, we'll keep going!
5. What inspires you now when writing music?
Movies, late night drives alone, travel, being alone in nature, reading, hearing other people's instrumental songs and coming up with a vocal over the top of them…. And eavesdropping. Listening in to other people's conversations. That's a big one. And Vietnamese food. Much love to Mopho Canteen in Balaclava for fuelling our writing sessions with Bahn Mi. You have no idea how influential you are on this band.
6. What do you love about performing live?
Performing live is so important to us as we really love the different sound we create with the instruments we have in a live setting – the organic meets electronic sound. It's an energetic release. Recording can be so insular and focused on the minutiae but live is where you can just let loose.
7. What do you think has been the highlight so far?
There's been so many over the past few years! Playing St Kilda Fest at sunset, roadtripping around the country over the past few years, playing to a packed, sweaty Newsagency in Sydney, being nominated for the International Songwriting Competition for Synthetic Heart, our show at White Night last year… They just keep coming.
8. What do you hope the rest of 2017 has in store for the band?
We're in the middle of writing a whole heap of new stuff at the moment – so hopefully we can release some of it before the year is out! We're pretty happy with how all the demos are progressing. It's another development sonically, whilst keeping true to our self-dubbed "galactic soul breaks" genre….
Skies Collide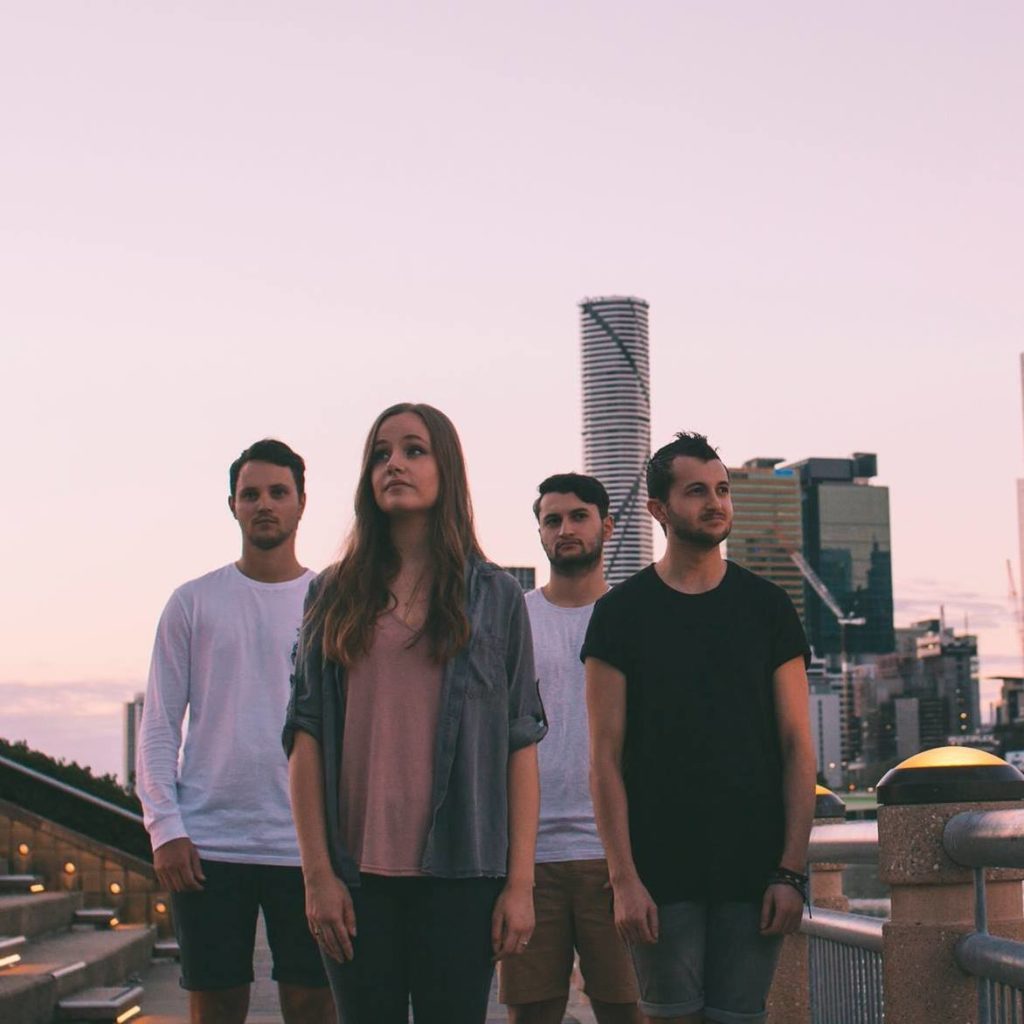 Skies Collide are a cool Aussie band and this is what Liam from the band had to say.
https://www.facebook.com/SkiesCollide/
1. What was the inspiration behind the the song and how was it structured?
Originally the song was A LOT heavier; inspired by the groove that Architects have throughout their songs despite being very heavy. Our producer Dave Petrovic encouraged us to look at the song from a new perspective. We ended up with the dancey beat for the chorus which took the song to a whole different dynamic while still maintaining our core dark and heavy sound.
2. Are you happy the way it turned out and what do you hope people will get out of it?
For sure! We weren't really sure what to expect when releasing Come Alive; it was almost a gamble. I guess we were previously known to be a borderline post-hardcore band from our existing releases so Come Alive was a fairly big change. Everyone has been really supportive and it has totally given us heaps of new exposure!
3. How does a song normally come to you?
I (Liam) am always writing! Most of the time I will be at work when a beat/riff/melody comes to my head and I'll record myself humming it on my phone. At home I will then program all the instruments in guitar pro and then record a demo with live guitars etc.
4. What inspires you now when writing music from when you were starting out?
Honestly, not wanting to be stuck in a 9-5 job for the rest of my life. We all have legitimate careers but being creative people we want to make a living off of our creativity.
5. How does having fans mean to you guys?
It means everything! We write and play music that we love and we put a lot of ourselves into the whole process so to have people enjoy what we do is really rewarding and humbling.
6. What to you stands out being the highlight to date?
Last year recording at Electric Sun with Dave as well as supporting Mayday Parade at Eatons Hill in Brisbane.
7. Do you have moments where you just can't write and need to take a break?
Absolutely. Everyone seems to go through creative blocks from time to time. It's good to step away from it when you get to that point because it's really difficult to produce quality work when you're in that state of frustration.
8. What is your long term goal for your music and what do you hope 2017 will play a part in that?
Our long term plan is to ditch our day jobs and make the band our jobs! We want to tour the world and write songs for a living, that's the dream! We're hoping 2017 will play the biggest part in that yet, with the release of our 2 new singles plus an album on the way.
9. What is next for the band?
We'll be launching the album around mid this year and hopefully touring a bunch!
Plastic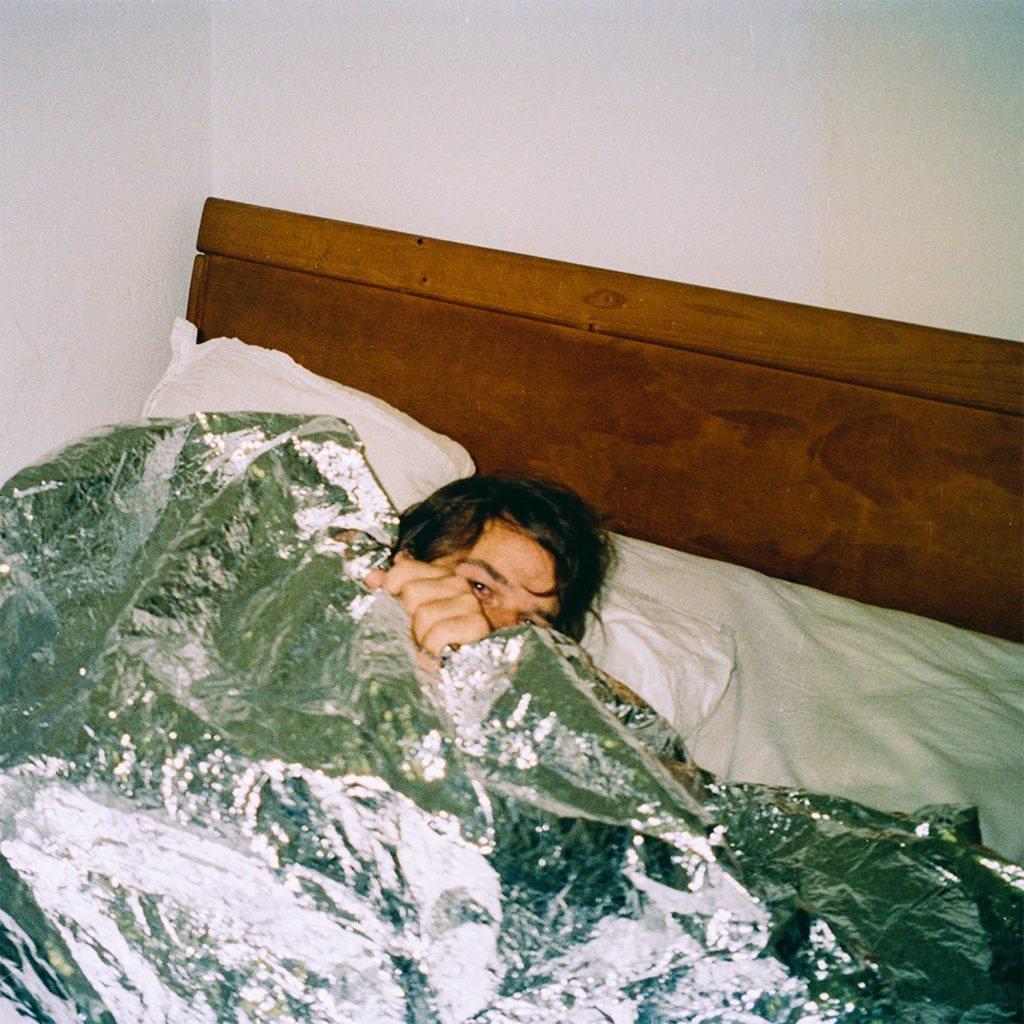 Plastic are great Melbourne band with a new ep this is what Louis the singer had to say.
1. What was the inspiration behind the new ep?
I've spent most of my life learning how play instruments, and it'd be a waste of my time and the money my parents spent on drum lessons if I didn't at least make the occasional EP. That being said I didn't play any drums on the record. Sorry mum and dad.
2. Are you happy how it turned out?
Actually yes, very happy how it turned out, which is apparently for me is a really hard thing to achieve. I still like all the music!
3. What was the recording process like for it?
Short, sweet and dirty, and climactic all around. You know how it is.
4. Was it different to earlier releases?
Yep, it's better I reckon.
5. What was the inspiration behind Has Anyone Ever Told You You're Alive?
Mostly being a piece of shit and procrastinating at nearly every opportunity to do anything.
6. What have you learnt so far from what you guys have done in the industry?
Nobody buys CD's.
7. How important is social media and engaging with your fans?
Social media is unavoidable and engaging with your fans is important.
8. What is next for you guys?
A Plastic album!
9. If you guys could have any body in a video clip who would it be?
Robbie Williams in 'Rock DJ'
Olivia King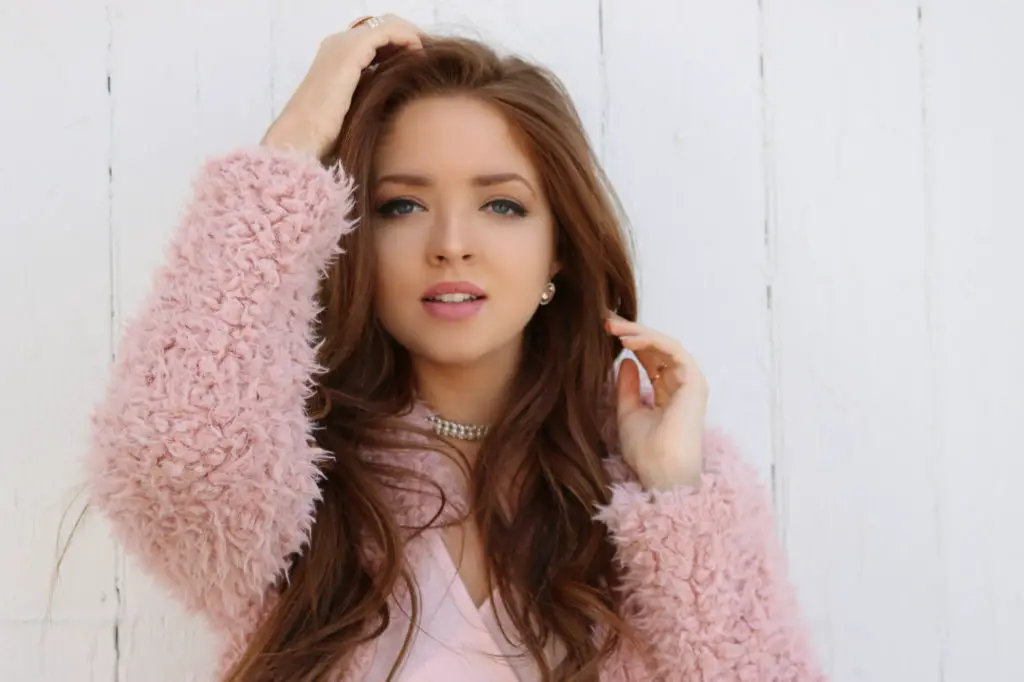 Olivia King is a talented singer songwriter, great voice and great tunes.  I chatted with her last week and you can listen to what she had to say here.
Tomi Gray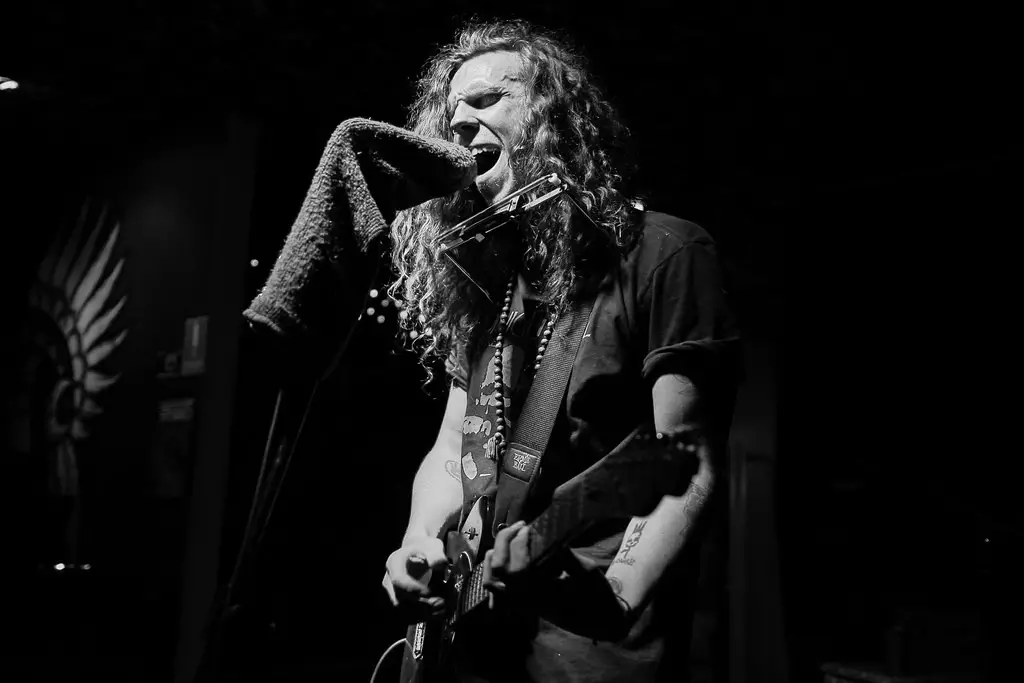 Tomi Gray, singer-songwriter and guitarist from Sydney rockers The Ruckus has just completed an ambitious feat by writing and recording 100 demos in 100 days from his home studio. Read on to to find out if Tomi is drained and exhausted or willing to go 100 more!
1. What made you take on such a creative commitment to do 100 demos in 100 days and when did the idea come to you?
I've been playing music and claiming it as my defining characteristic for the bigger part of my life. Part of the trip I'm on involved me looking at things like who I define myself as and why? A lot of this process was me having to admit that while I called myself a 'Musician' I wasn't doing enough to actually earn that right in my own eyes any more, and perhaps giving priority to the things that are less in line with why I originally fell in love with music and creating. The biggest part of this project for me was regaining a level of trust in my ability to stick to an intention I set for myself and put some dynamite behind a new trajectory I've chosen to fire down.
2. Were some days more of a struggle than others or were the creative juices flowing all the time?
Of course. That's how life operates in any situation. Somedays were a real pleasure while others it took everything I could muster. I had to sacrifice a lot during the experience as I was determined to put everything second to this goal. 100 days is an interesting amount of time because it feels completely different depending on what side you are considering it from.
3. The 100 demos are rather diverse in genre; have you learned anything about yourself as a writer by exploring these avenues?
I went into this "Knowing" that I was a perfectionist. I would often sit on songs for months, trying to get them to be just right and inevitably would end up finishing very few. Now I've had practise in having to learn to let go of the strangle hold a bit which in turn led to me exploring areas outside my comfort zone. The more I let go of what I "knew" about myself, my abilities and the way the process was supposed to go, it was amazing to see things open up everywhere.
4. There's been a great response all-round to the project and many of the Facebook clips went viral in Mexico in particular. What was your reaction to that?
I was really excited but kind of not surprised, if that makes sense? It's not as though I expected anything close to the response I've gotten from a few of those demos but more, because I went into this entirely without expectation – always returning to and focussing on my original intention which was strictly a personal exercise – when something like that happened it wasn't even on my radar. I just got to look at it objectively and think, "OK, wow thats pretty interesting!" but didn't allow myself time to dwell on how to capitalise or recreate it as I had to start work on a new song the next day and that was the most important thing to me. How many distractions come along in everyday life to knock us off our course? The good and the bad are much the same.
5. What's next for Tomi Gray? Do you have 100 more demos up your sleeve to pump out or will you flesh out some of what you've already put forward?
I'm going to move out of Sydney at the end of the month. I've lived and learned here for a good few years succeeding and failing and I feel now ready to take off the 'L' plates and head out to see what is happening beyond this place. I've sold the majority of my things and bought a van which I will live in and convert into a camper as I go along. I'm going to ride into a new town every few days, play music and meet people. I've started vague discussions with a few record labels in regards to releasing an album of my favourites from these 100 demos, revisited. Im going to see if I can meet someone also who can teach me to surf. I still write everyday, only I remember now why I wanted to do it.
Tomi Gray's '100 Demos 100 Days' is out now via all good digital platforms
Carlotta Champagne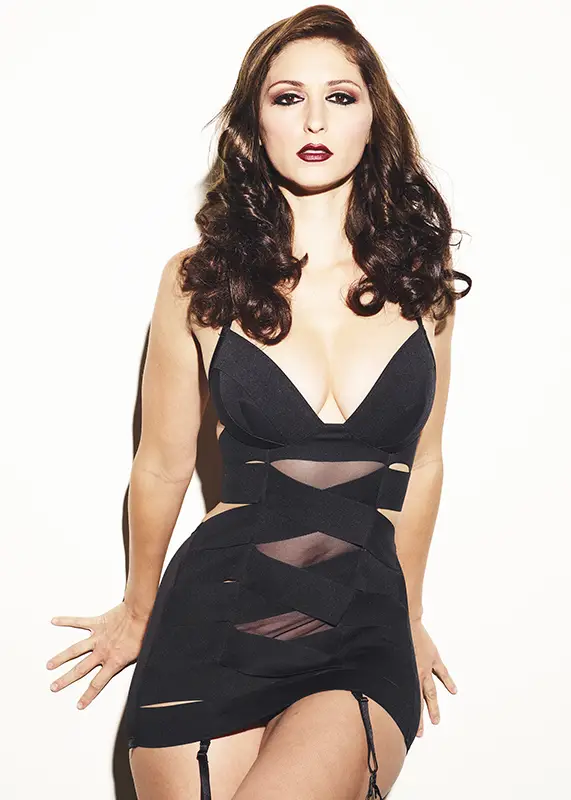 Photo Copyright J Manz Photo
Carlotta is a model who has been modeling for a while now and I've been following her career and what she has been doing. I interviewed once before and years later I had to interview her again. So please read on.
http://www.carlottathemuse.com/
1. What has been the highlight of your modeling career so far?
I don't know that I could narrow it down, but I've been able to travel all over the world which is a huge perk for my field!
2. What inspires you now to keep modeling?
Modeling for me is a dance. It's a form of expression and it is never the same, so everything around me-my surroundings, the people I'm collaborating with, even my wardrobe (or lack there of) is part of my inspiration.
3. Why get involved with using Patreon?
Patreon is a really fantastic platform to interact with fans. It is set up more like a blog, so I'm able to communicate as often as I'd like, and it is simple to use. This gives me the opportunity to share my modeling as well as my blossoming photography work.. and get feedback!
4. How has that helped you with your career?
It has given me a lot of control over the type of content I want to share with people. Because I'm in charge of what I'm putting out, i'm able to release quality over quantity and don't need to answer to an authority about maintaining numbers of photos or amounts of money each month. It is purely for creative intent.
5. What has been your favorite shoot you have done with your career?
I don't think I could narrow down a favorite shoot, but in recent memory I traveled to Hawaii for an art festival which was amazing, and then later to Sicily for a photo workshop. Sicily had to have been the most beautiful location I've ever had the honor of creating in. I modeled in a city that was built and carved into the sides of a cave, you would have to see it to believe it existed!
6. How has social media helped you?
Social media is such a love/hate relationship for me. While spending all of one's time promoting, you are wasting time when you could be creating art.. but it does get you in touch with not only fans, but other artists. It is important not to see numbers of fans as success though. Having a million fans does not equate to financial success or fulfillment. I often think people misinterpret this in my field (and the entertainment field in general). I simply use it as a tool to make connections.
7. Do you enjoy connecting with your fans?
I do enjoy connecting with my fans. It is hard to respond to everyone, but I try to if people have specific questions or want to know how to find either more of my work, or other's work that I find inspiring. I think it is important to be personable and attainable with people who care about you and your work.
8. What do you like to do to unwind?
Me, unwind?! Never! … okay, I do karaoke.. but only the dirtiest, filthiest songs I can come up with!
9. What is next for yourself?
I have a few big projects in store. One is a clothing company and should be officially launching later this summer. The other I can't share yet, but it's gonna be big!
Fragile Animals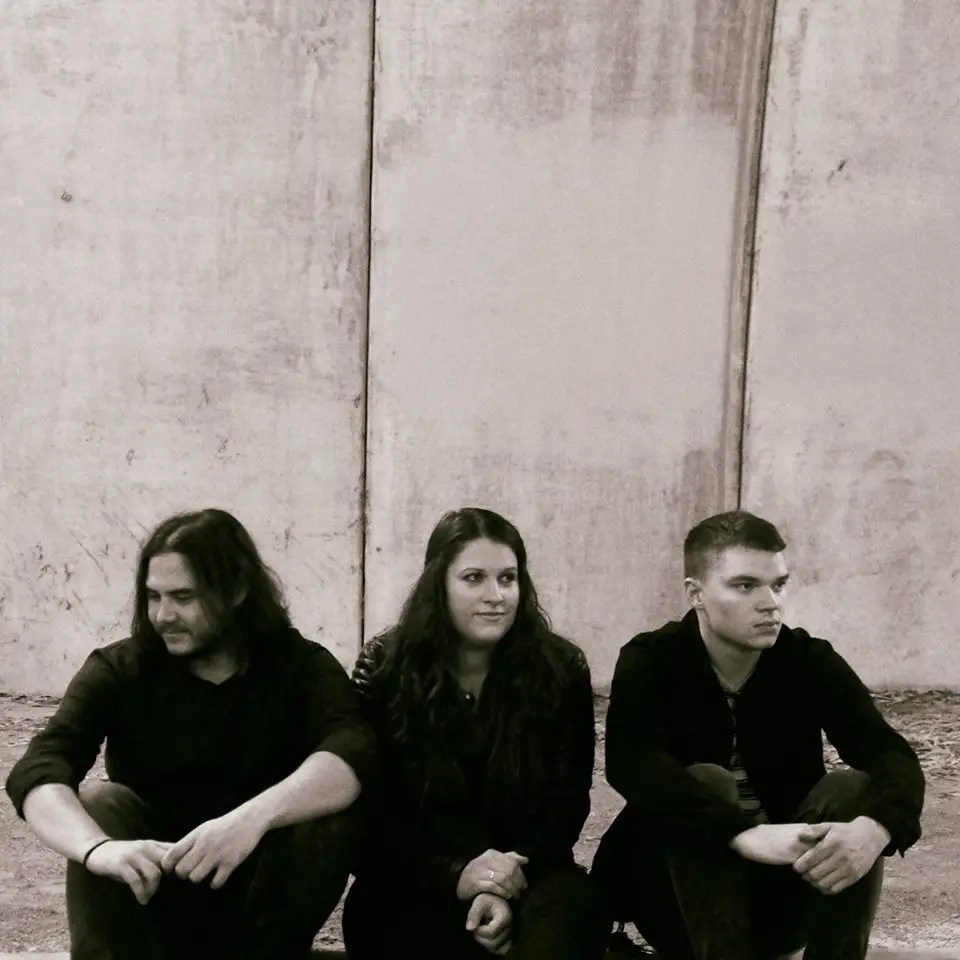 Fragile Animals are good Aussie band doing good things, this is what they had to say.
https://www.facebook.com/fragileanimals/
1. What was the inspiration behind the the song and how was it structured?
Lyrically 'Signals' was us thinking about how hard it can be to keep chasing what you want when it feels like everyone has other expectations.
2. Are you happy the way it turned out and what do you hope people will get out of it?
What's the saying? "Art is never finished it just gets abandoned" which sounds negative but honestly the whole process was really smooth which was fantastic. We worked with Elliot at Heliport Studios. We'd heard some of the other projects that he'd been involved with and we really liked his approach and the sound that he gets. I think we knew we wanted to work with him even before the song was finished…haha! It's out first release so we hope it will pique peoples interest and we hope they'll like what they hear.
3. How does a song normally come to you?
Dan's constantly writing. Every song takes slightly different path but it always starts with Dan…haha! Something will catch our ear and from there a song takes on a certain feel and keeps building until we're all happy with it.
4. What inspires you now when writing music from when you were starting out?
That's what's incredible about music, there's always something new to get into, always something new to provide inspiration.
5. How does having fans mean to you guys?
It would be nice to have some fans….haha! Seriously though, the response to 'Signals' so far has been great, everyone has been really positive online and out at shows so that's always nice.
6. What to you stands out being the highlight to date?
Hmm…highlights…honestly we're having such a great time at the moment. We had a bit of a head spin when 'Signals' was announced as a finalist in the APRA AMCOS Vanda and Young Songwriting Competition earlier in the year. There was this list of finalists like Holy Holy, Middle Kids, City Calm Down and a whole bunch of other people who we were honoured to be named alongside. Having our song played on the radio first the first time was another head spin. Our first interview has been pretty cool as well 😉
7. Do you have moments where you just can't write and need to take a break?
Not really. It's not so much about needing to take a break as it is being forced to because we all have regular jobs. If it were up to us we'd be writing and playing every day, and most of the time we still find a way to have that be the case. In reality our goal isn't to be famous or rich but to be able to have music be our lives and not need to do anything else.
8. What is your long term goal for your music and what do you hope 2017 will play a part in that?
We just want to keep writing and keep playing live and get as good at both of those things as we possibly can and see where that takes us. We're working really hard at the moment and having a great time so hopefully 2017 will be a good year for us. We can't wait to have our debut EP available and to tour that.
9. What is next for the band?
We've got a few shows coming up which is where it's at for us, we love playing live. Apart from that we've been back in the studio recording tracks for our debut EP. We can't wait to have the finished product in our hands, and all going to plan we should have it out mid year.
Casey McQuillen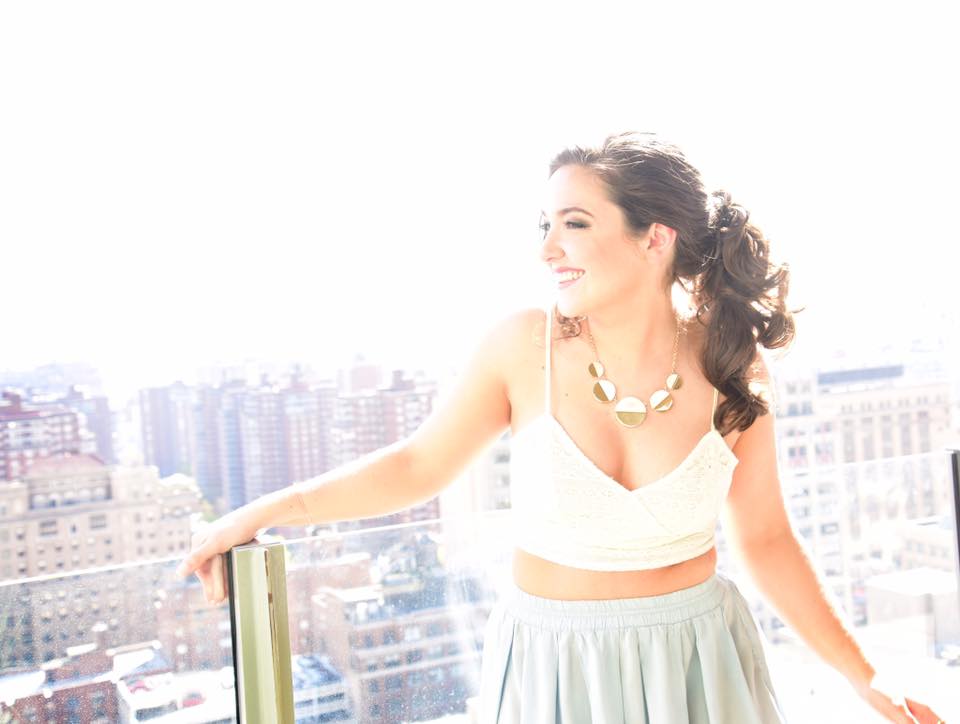 Casey McQuillen is a talented singer songwriter who has been doing good things for a while. She has appeared on America Idol and with an EP on the way wanted to know more.
So we chatted last weekend and you can listen to it here. There are a few times in the interview where it sorta cuts out but shouldn't distract you from the interview.