Groves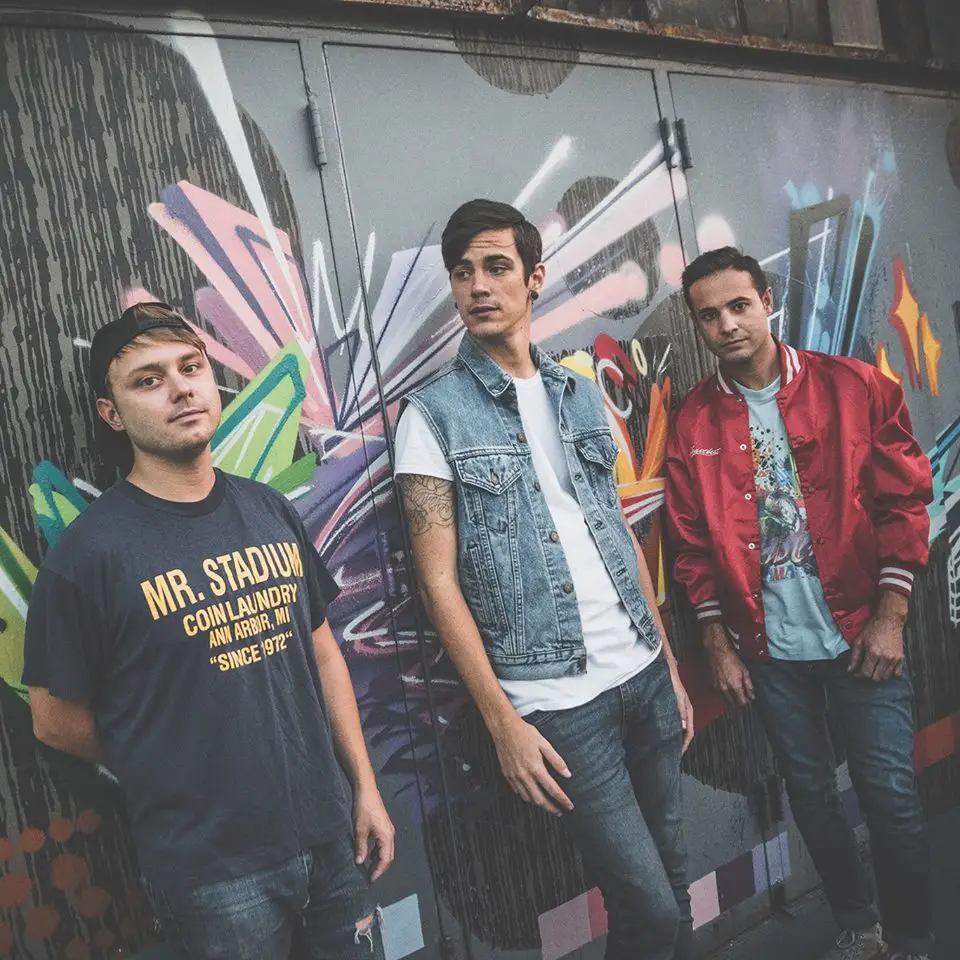 All right one of my favourite discoveries of 2016 was Groves and when I heard their first song Ender which the bands say when they heard intro words to the song they knew they were on to something. They are the only band I was that totally into that made me download itunes so I could be able to get the tune. They have been friends forever as they grew up in a small Texas town and moved out to LA and had been playing in various bands but got together to form Groves. Which is one that has taken them places. The band name came from the town they grew up in Texas which is called Groves.
The in house sound engineer for MDDN (Benji & Joel Madden management company) Courtney Ballard heard them play he wanted them to come down to record with them. After two weeks of asking them they finally did. When Benji & Joel heard them, he signed them up straight away.
When it comes to them and how a song starts it could be any thing, it could be a guitar part and someone does something that the band digs and it leads into something. The songs are real collaborative effort for the band. When it comes to the lyrics it could be one word that makes sense and that could be the inspiration for the song.
So the band has supported Culture Club and thanks to good luck, perfect timing and their Management company a day later they were on the road to support Culture Club which they totally loved. Their favourite gigs have been playing to 30,000 people when the times for the show were wrong when supporting Culture Club. In addition a little show that was sold out that had more than 300 people and the vibe in the room was insane.
They think social media is important and they think streaming services are important but they get why older bands disagree on streaming services. One of my stock standard questions I always ask is who would they have in a video clip and like always its Jack Black.
Groves are seriously a band worth checking out. I am so very much looking forward to checking out their debut EP Not For Nothing which comes out on the 17/02/2017. They could be one of your new favourite bands. They are certainly one of mine.
.
Riss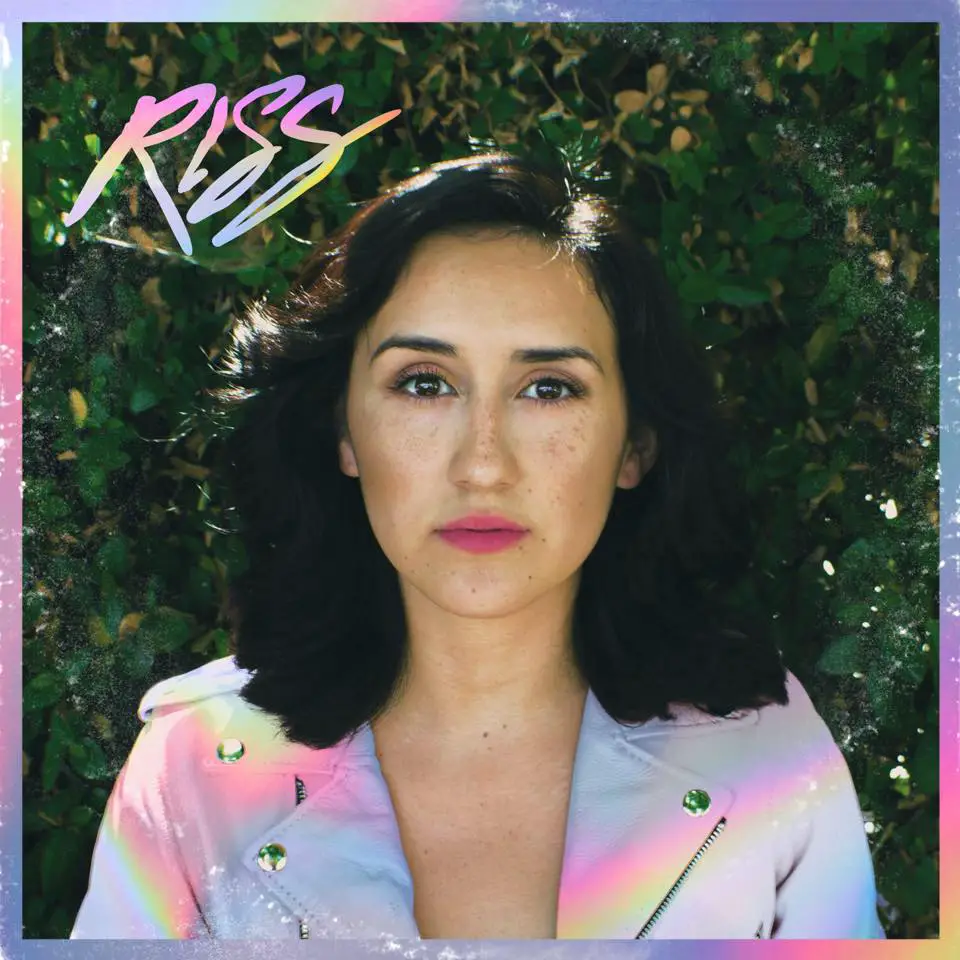 Graphic Design by Ian Hyde//Photography by Terral Altom
Ok so this talented electro pop artist found me on Instagram, I had a listen, dug what I heard. This is what she had to say.
https://www.facebook.com/Rissmusic/
1. What inspired to get into music?
A: I was inspired by a love for words and poetry at a very young age and loved writing songs. In fourth grade, after my first stage performance (I sang an Avril Lavigne cover) a teacher at my school pulled me aside to told me not to ever stop because he believed I had something really special and from then on I stuck with music. Things went from just loving singing for the release to feeling like maybe my voice had something to offer for others as well.
2. What has inspired your sound?
A: Definitely the era of sad music. There's a lot of 80s pop influence as well. We wanted to create something that matched my personality when writing them at age 17/18. I grew up with N.W.A artists blasting right after Jewel so it's hard to pin point who influenced the most because I feel like a collection of a fairly wide range of differing artists.
3. Are you happy how it all gone so far?
A: I'm very happy, beyond grateful for all the opportunities I've been given. Everything feels like perfect timing. Sometimes I'm sad that I wasn't more open about my music any sooner but I realize that having a certain level of stability emotionally really helps the longevity of my career so I try to remind myself of that.
4. Do you have moments where you just can't write?
A: Yes. There's just times I'm not ready to.
5. Do you have any releases in the pipeline?
A: I do! Hoping to get another single out early next year
6. How does social media help you?
A: It helps in so many ways. It's been an outlet on its own as well as a primary source of connection for me to other artists and inspirations. Also a connection to some of the most pivotal people in my life.
7. What do you hope 2017 has in store for you?
A: I believe there will be much more growth, and I hope to give myself abundance of grace throughout that growth. Things have been escalating at a higher pace lately (or so it feels) and I have a feeling that will continue. I hope 2017 has a lion heart in store for me. I'm so tired of feeling silenced by my own contradicting thoughts. I also hope for more music, minimal creative block.. and continued happiness so that I will be able to share my best self with those who I cross paths with.
Parx-e hits Sydney and chats to Canadian musician Youngblood. I chat to Alexis and boy she was a lot of fun to chat to. Plus seeing them live wow even better. Alexa Borden and Tasha from Smoking Martha have a few words to say about Parx-e turning 15 years old.
Songs Used
Move
by Georgia Mae
The Next Step
by Jo Kathleen Marie
Soda Man
by HPKNS
Connecting With You
by Destiny Love
All used with permission
Parx-e Intro Music
Intro Silk I
Licensed from
Free-Intro-Music.com
Lino Rise Media
Stock footage of Sydney
Sydney CBD
by MusicOcean
Sydney Harbour Bridge
Colorful Lights 1
by RenC_films
Licensed from Videohive
Thank you to Destiny Love & Michelle Ellen Jones for doing voice overs for me
Thanks to
Gareth Long
Youngblood
Alexa Borden
Smoking Martha
Everything music and video wise that isn't shot by me is either been given permission or I have licensed to use it here.
Beth Brown
Beth Brown is an incredible singer songwriter.Dug what I heard and this is what she had to say.
http://www.bethbrownmusic.com/
1. What was the inspiration behind the song easy?
"Easy" is actually my only happy love song funnily enough. I am usually quiet the brooder but this song really surprised me! I was inspired by the first stage's of getting to know someone, the innocence and delight of the honey moon phase of love. I'm a hopeless romantic at heart so this is a very true reflection of me…love the cheese factor!
2. Was it hard to write the song or was it an easy process?
Every song has its own little personality and way of bringing it into life. "Easy" came from experimenting on the guitar in an open tuning and then this light little melody came into my head as I was driving through the Tennessee mountains to meet with Butterfly for a writing session. She is an incredible bass player, touring with Sarah McLachlan for over 10 years, she has an incredible pop sensibility and worked out the harmonic bed. Then it was a matter of writing lyrics together. That is another one of her many giftings, to capture a poetic concept tastefully and with depth of meaning. I learnt so much from working with her. I was nervous heading to the writes but as soon as i arrived I found she was not only exceptionally talented but one of the most humble humans on the planet.
3. Was the recording process different to earlier material?
Absolutely my first experience working with Brad Jones (Missy Higgins/Bob Evans/Busby Marou) at Alex the Great Studios Nashville was fantastic and very much on the fly. He had organised some of the best session musicians in the world, Chris Carmichael played strings and is the principal arranger for Alison Krauss, Taylor Swift and Faith Hill.
With the new EP Dream Coat we spent more time in the Pre-Production phase. We entered the studio with track bed's produced by the amazing Mike McDonald and worked in instrumental tracks from the ground up. I was extremely lucky to have Chris Carmichael travel from Kentucky to do the sessions again. I feel like his string sections work so beautifully in "Easy" alongside some pretty beautifully played ukulele by yours truly.
4. Are you happy how it all gone so far?
My time in the US has been incredible. After being awarded the a Nashville Songwriting Residency by the Australian Arts Council in June this year I was able to really hon my skills as a songwriter on Music Row. Invited to write with Jerry Sally (Chris Stapleton), Shannon Sanders (John Legend) and Robert White Johnson (Celine Dion) I feel like a have a solid footing in the writing and publishing circles of Music Row and i'm excited to continue to take Australian Arts into these influential forums.
5. How did it feel to become part of the Gretch Guitar family?
It's such an honour to be welcomed into the Gretsch family personally by owner Fred Gretsch and I'm so humbled to be their current International Feature Artist.
6. How do you think that will help you with career?
They have been incredible supporters, from providing a beautiful Vintage Select Edition '55 White Falcon to promoting my artistry and providing tour support in the US for 2017.
7. Do you have moments where you just can't write?
Haha absolutely, that's when you know its time to gig and play out.
8. Do you have any releases in the pipeline?
"Easy" is our first single release of a body of work Debut EP Dream Coat which is being released in March 2017.
9. What do you hope people get out of your shows?
I hope its a really joyful time for the audience. To connect, share the Nashville stories and get an intimate insight into my songwriting catalogue as well as tracks from the EP Dream Coat. I really wanted to tour in my home territories first before heading over to the US in 2017 and hand it back to the people and audiences who have been there from the very beginning.
10. What do you hope 2017 has in store for you?
I wish I could say right now! We have just received some pretty big news this week in regards to playing at Festivals in the US, so please stay tuned and follow me on the socials. People can find me at www.bethbrownmusic.com and subscribe to hear all the announcements and have access to new music first.
Allison Kugel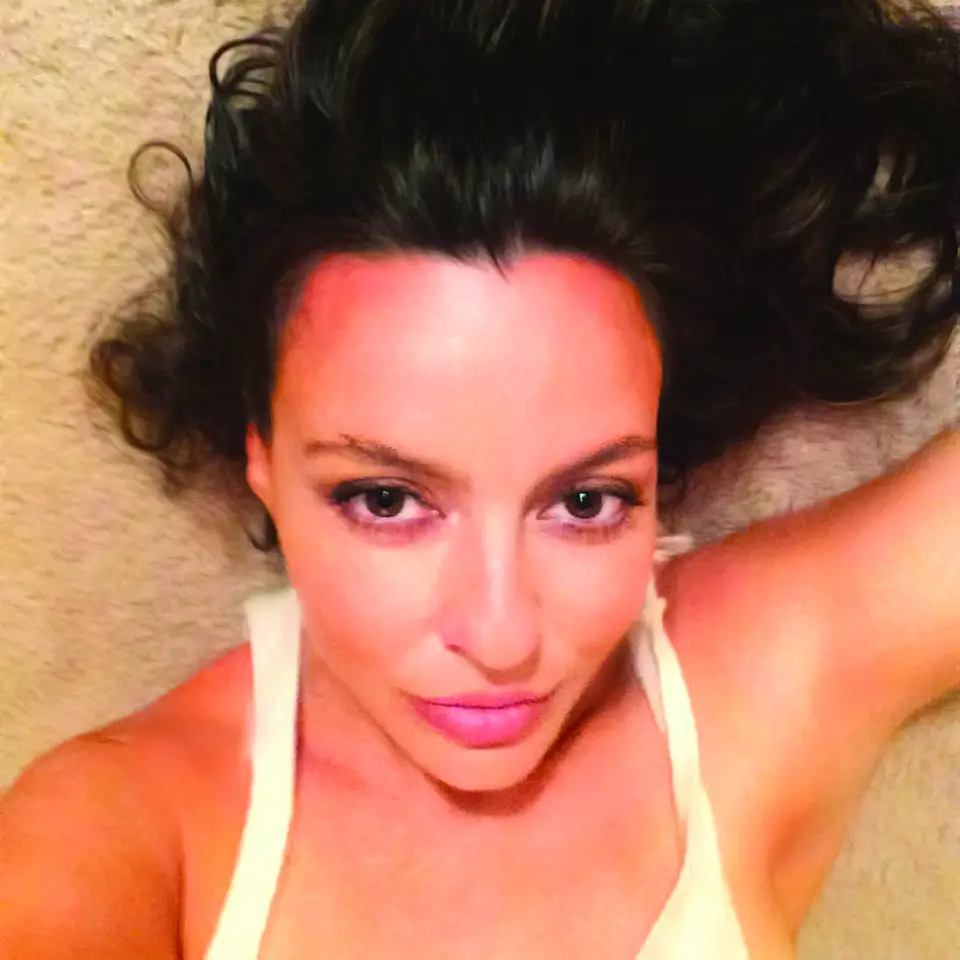 Allison Kugel is one of my favorite people I have interviewed on the site. She has written a book called Journaling Fame: A Memoir of a Life Unhinged and on the Record. She aims to have it out in February and I asked her about the book and more.
1. Why did you write the book?
This book began as a diary during a tumultuous time in my life, when I had resigned from my position as Senior Editor of PR.com, I was going through a divorce, and experiencing a large amount of anxiety in my life. I began journaling about the anxiety and panic attacks I was experiencing since writing has always been my outlet. That journaling began to bleed into journaling about my experiences in interviewing so many famous people over a ten year period. Before I knew it, I could see the makings of a book. A hybrid of my personal experiences and challenges, and my professional experiences as an entertainment journalist.
2. How did work out the way the book was going to be structured?
Well the book kind of found its own way, because as I mention, it really started off as a journal, and very stream of consciousness. I took a look at the content and realized I had a great story to share, and so then I began to structure it into chapters. But the book still has this sort of non-linear structure that takes you into flashbacks, present day, and back again. It takes you on a journey that has both light and dark moments.
3. Were you happy how it all came out in the end?
Yes, very much so. I really hope that people will get a lot out of reading my story. I hope to inspire people with both my successes but also my failures and challenges. My story, like most people's stories, is a dramedy.
4. Was it hard to get a publisher involved in the book?
At this point it is being self-published, but with an excellent production team whom I trust with their expertise. It could find its way to a traditional publisher, but I felt two things. Number one, I wanted to tell my story the way I want to tell it. Number two, I knew I had the capability of getting the word out about my book. So far I have gotten more press before it's even come out than some people get with a traditional publisher once their book is released.
5. When do you plan to have the book out?
I am looking at February of 2017 right now.
6. Are you happy with the buzz you are getting with the pr for the book being released?
Very much so. I am so pleased with the early buzz for my book and I am even more excited to have some of these same journalists actually give it a read and review it once it is out.
7. What did you learn from the making of this book?
I've learned that everyone should engage in the exercise of sitting down in front of a computer and writing their memoir, whether it is for public consumption or just for yourself or your family. It is such an incredible exercise to embark on, and so therapeutic.
8. What do you think has been the major highlight of your career and your life in general?
The major highlight of my life is my son, and all that I am putting into raising him and shaping him into the man he will become, along with his father. The major highlight of my career is a tricky one, because I no longer believe in destinations. I only believe in the journey at this point. But really, it's been all about people. I would probably say the 10 years I spent interviewing people as a journalist has been a highlight, because it was truly my honor to tell these people's stories to my readers.
9. Do you have a favorite interview you have done or are their just too many?
I would say some of my favorites were Russell Simmons, Kristin Chenoweth, Mike Tyson, Jenna Jameson, Congressman Ron Paul, Chilli from the group TLC, Shannen Doherty, Kathy Hilton, Melissa Rivers, 50 Cent and Giuliana Rancic. These are really good people whose company I enjoyed whether the recorder was on or not.
10. Is it always wise to be prepared when interviewing a celebrity?
Oh, yes! It is a job and I took my job very seriously. I would spend a good 24 hours in deep preparation, learning about the person's life and career. It was very important to me. I didn't have someone else do the research for me and just hand me some notes. That's ridiculous, and kind of disrespectful in my opinion.
11. Do you always have a backup plan if it doesn't go the way you want it to?
N/A LOL
12. Why do you think so many people like to be controversial and try and ask questions about their private life especially when something has happened?
I think it comes down to a lack of creativity. In my interviews I always found it more beneficial to ask outside the box questions that other journalists would never think to ask. I found that I was able to get media coverage for my interviews and create great sound bites and quotes to promote without embarrassing anyone.
13. What next for yourself?
Continuing to grow my app, the Upitch App and perhaps there is another book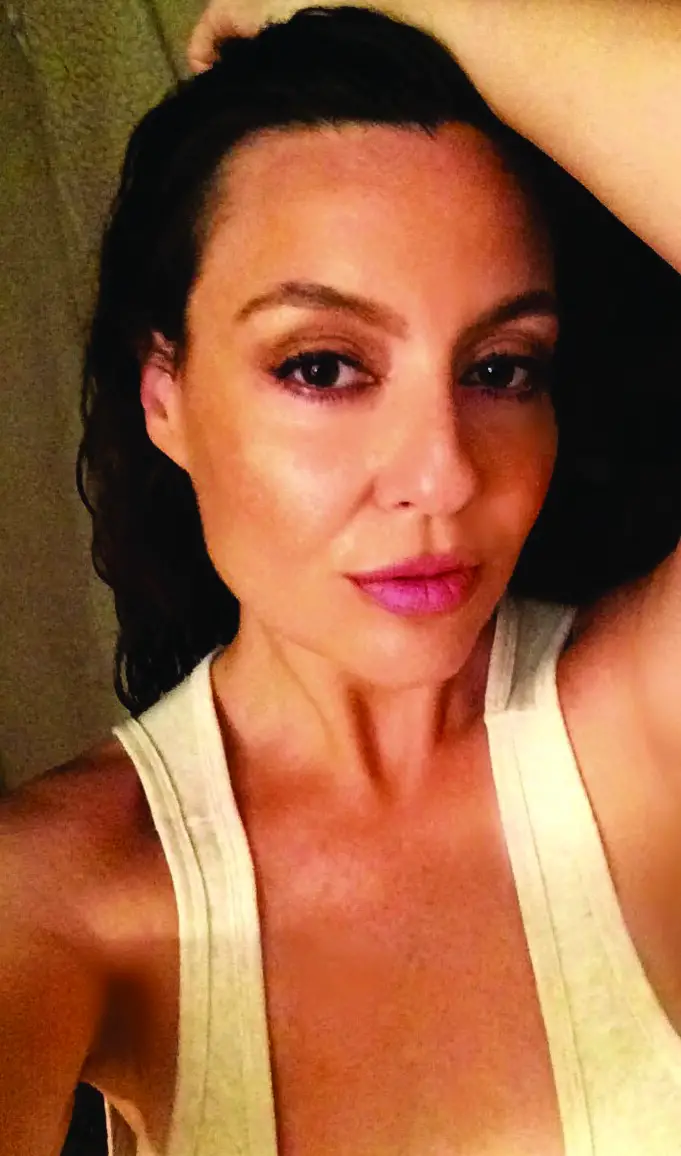 Jo Kathleen Marie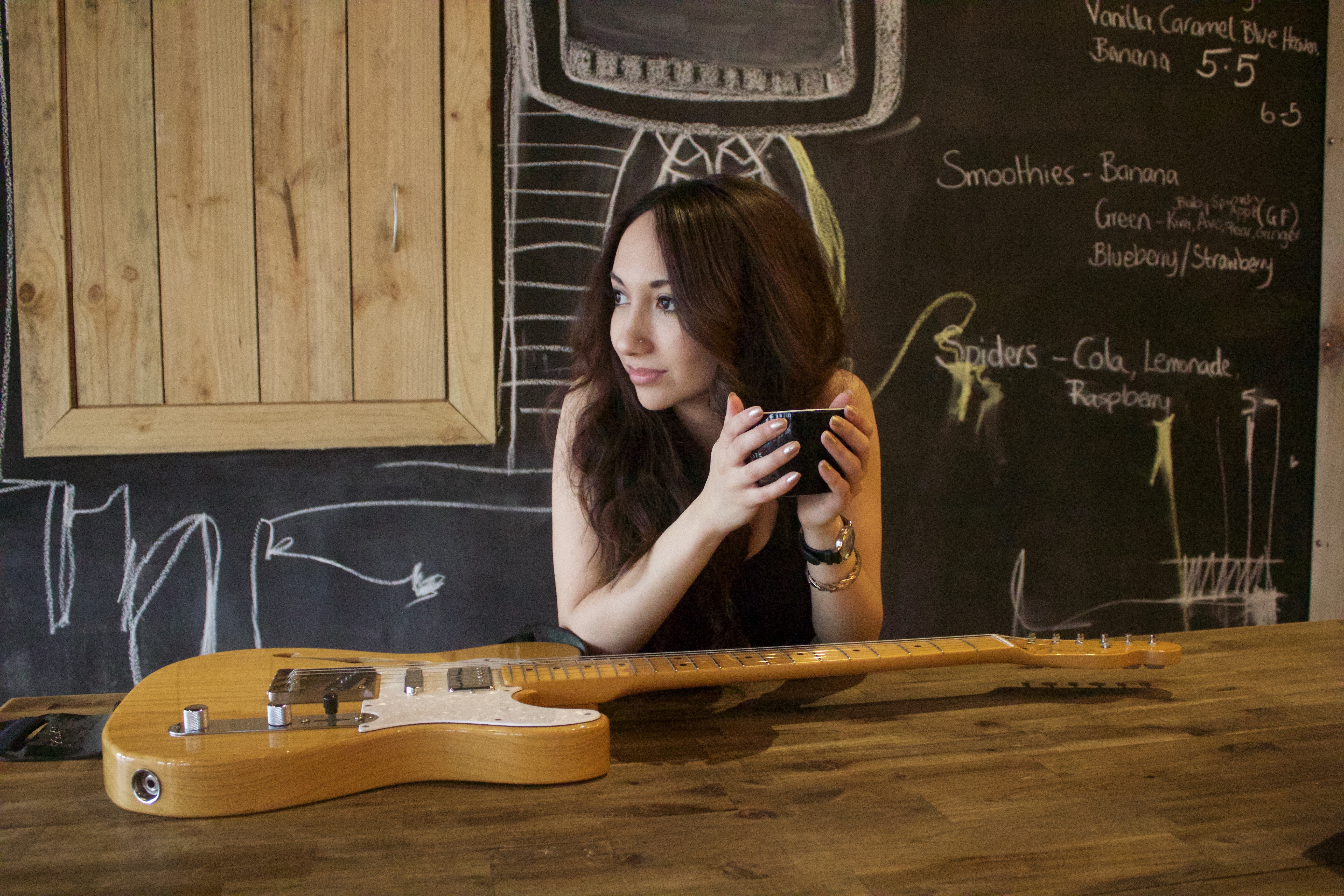 Jo Kathleen Marie like loads of other people emailed me and when I heard her song The Next Step it was like wow, this is amazing. We stayed in touch and I knew I had to interview her here on Parx-e. She answered my questions and yes I have seen her live and she is amazing live. So watch out for Jo as she got talent in spades. She was nominated for Darebin Music Feast Songwriters Award.
https://www.facebook.com/jokathleenmarie/
1. How did it feel to be nominated for a songwriting award?
It was an absolute honour to be one of the 10 finalists for the award. I was at work when I received the phone call and it didn't really sink in until I read the email three times over just to be sure! Definitely a highlight in my career.
2. What do you think you gain from the whole experience?
Getting to see so many talented songwriters play in the one place was so energising and inspiring. It truly is a reminder of how incredible the Melbourne music scene is!
3. Has that added fuel to the fire for your songwriting?
Yes. I'm back in the studio working on the next single and have shifted up north to write some new songs.
4. What was the inspiration behind The Next Step?
I wrote The Next Step to help shine a light on Mental Health and empower others to do the same. This was inspired by a masterclass with Tom Larkin at last years Darebin Music Feast. The song is about a journey through hardship leading to positive self-discovery. The song is a reflection of my own experience and having to keep up appearances to meet expectations. I was unfortunate to be in an environment at the time that turned a blind eye. I didn't want anyone to feel like they are alone in what they're going through so I wrote The Next Step to help break the stigma. Keep an eye out at www.facebook.com/speaksmusicau for an awareness video i'll be dropping this week for Aus Music Month!
5. What was the recording process like for the song?
I learned so much through the recording process! I approached Hayden Calnin via The Push Songs program during the pre-production stage where we explored sounds I could use for the production. I'd also see Ainslie Wills for vocal coaching directly before driving over to the studio in the mornings to record with Alexander Biggs. In the studio, we built the foundation of the song with atmospheric guitars. The electonic drums were later added by Tali Sing.
6. Was it different to anything else you have done before?
It definitely was a different experience. I'd worked with Alexander Biggs on the last two singles as well, but we had a different approach to push this song into a more sparse direction and use electronic drums for the first time.
7. What have you learnt from putting the song out and getting buzz behind it?
I've learned not to be afraid of being vulnerable. I was vocal about what the song stood for as I'd written it to help shine a light on mental health. So many people in my life have been affected by this yet it tends to get swept under the rug. It was honestly very unexpected to hear back from media and even be reviewed by the crew at Triple J Unearthed. There was a lot of support behind the track and it's meaning. I'm very grateful for this and feel a little more confident to share more music in 2017!
8. What do you hope 2017 have in store for you?
More new music. More news. I won't give too much away!
9. Any new shows in the pipeline?
I recently had a ball playing with Memphis Kelly (Saatsuma) at Gene & Peta for Coup: Melbourne! I've been busy working with Speaks Music to create films of events around Melbourne for Aus Music Month so no new shows for Jo Kathleen Marie this year but keep an eye out in 2017. Everyone should definitely head out for Melbourne Music Week and support local music this month! Also check out Feelds, Howlite and Swim Season in December.
Kira Lynn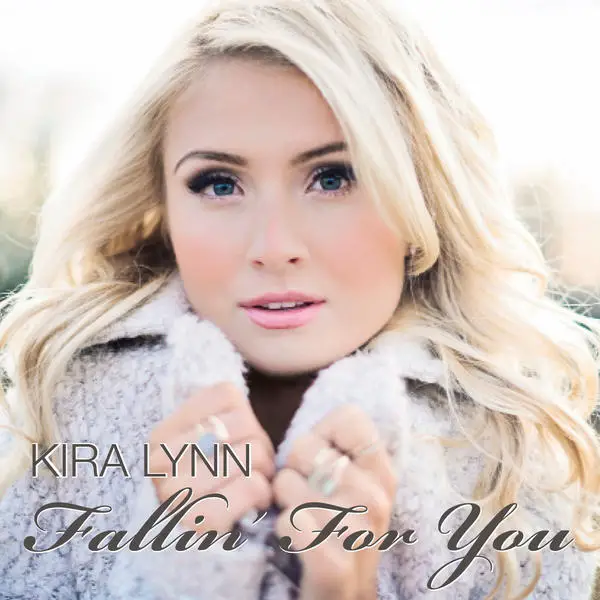 Kira Lynn is a fantastic Canadian country singer songwriter doing good things in Nashville and I loved what I heard from this gorgeous singer songwriter. We chatted all things music, so please read on.
http://www.kiralynnhladun.com/
So thanks to the wonders of new technology, I was chatting to fantastic Canadian country artist Kira Lynn yesterday. She spends most of her time in Nashville and she is gaining a lot from being there and is moving their next year. She started out writing by herself but has been co writing with others and her song writing has gained from it.
She was luckily enough earlier in her career she got to perform with the David Foster band and she gained a lot and learnt from the experience. She has come from an Artistic family and the sky the limit for this fantastic country singer songwriter. She is a huge fan of Adele and when I asked whom she would have a video clip, and it would be Adele.
She does have moments where she just can't write and has to focus on something else before she comes back to it. Her songs are personal and she has written the romantic songs and there is nothing wrong with that. She hopes to record some more singles and I for one can't wait to hear them
I can see Kira doing very well with her music. I for one is looking forward to hearing new tunes from her. She got my support from now on and I can't wait to see her play live.
Alyeska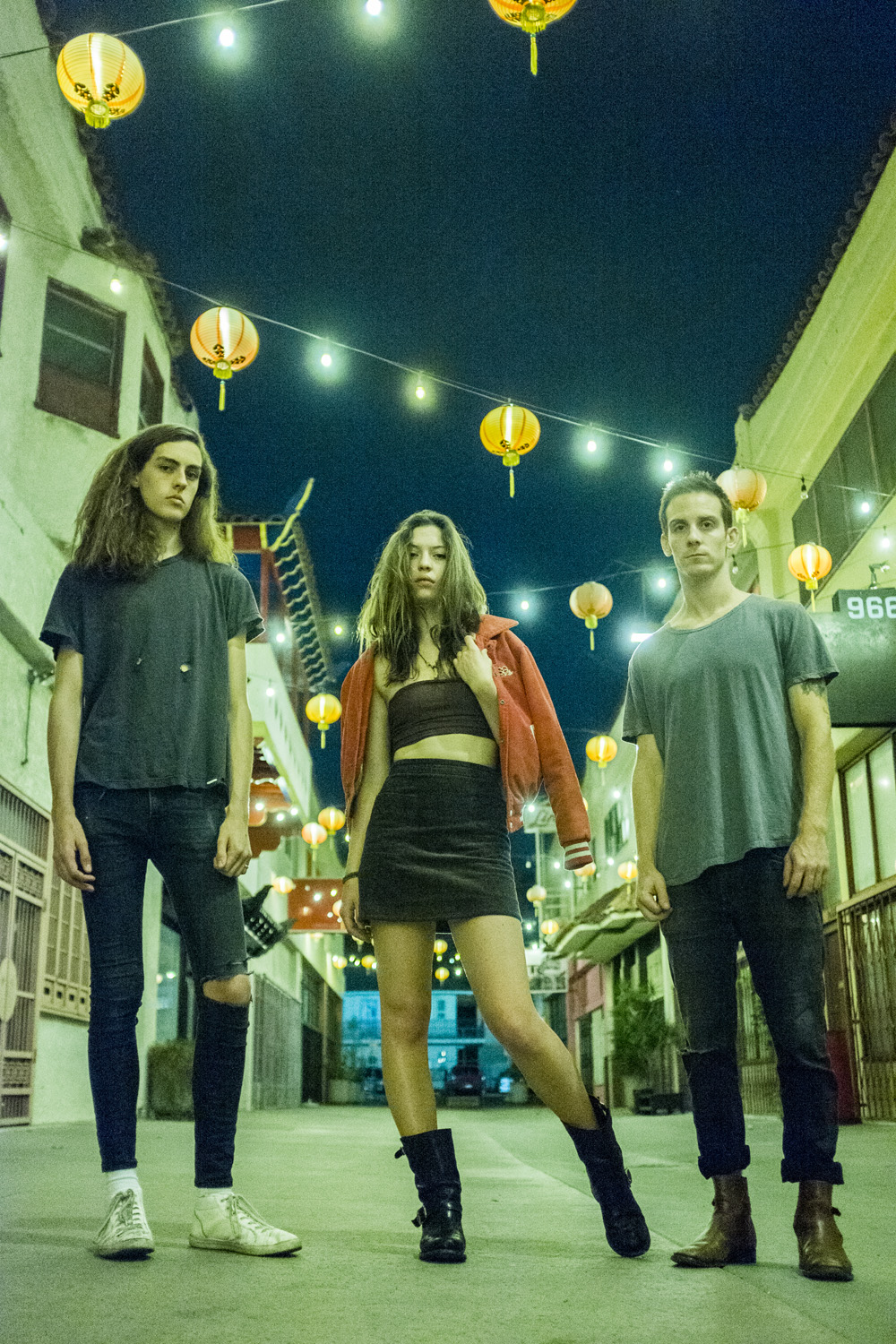 Aleyska are a cool Los Angeles band I came across via an Instagram post from someone I was following. I was intrigued and loved what I heard. So I sent an email and this is what they had to say.
https://www.facebook.com/alyeskaband/
1.How did Alyeska come about?
Alyeska was my way of being able to put these songs, that I had been playing out solo, to the sorts of J Mascis-y (Dinosaur Jr) guitars that I was hearing in my head.
For a long time, I just didn't know how to orchestrate the dynamics and instrumentation for my songs. Eventually I just took the leap, found some people to play with and then started the process of learning what it is like to arrange your songs for a band.
2. What have you learnt from being the band so far?
Be ruthless, but reasonable— the drummer, Ben Spear, reminds me to be reasonable haha.
3. What do you love about playing the LA scene?
I think the LA scene is hard, a lot of people here work in entertainment, so sometimes the last thing they want to do it go to a show (generally speaking). When I go home to Montana, people are so supportive and seek out any kind of live music.
When you get a good enthusiastic crowd in LA, it feels like, "shit, I must being doing something right".
4. How does a song start for you? Where does your inspiration come from?
I write down little snippets of phrases or words that interest me a lot of times. Then I go back through them and create a concept or theme. I used to write a lot of "poetry" when I was in middle school, so sometimes it just comes out like a poem. I usually start with the music first. I actually never can pinpoint how I come up with a riff or tuning. Most of my songs are in different tunings that I make up. I just sort of fuck around till something feels right and then I listen to that feeling and follow it. Sometimes I'll listen to other artists whose songwriting or voice I admire, and I'll try and write something like that, then it comes out very different.
5. Do you write down your song ideas when ever they come or do just remember?
Remembering is a terrible idea. I'll be in bed, really tired and kind of hallucinating, and I'll think up a really good lyric. Then I say to myself, repeat it and you'll remember it in the morning. I have always forgotten, so instead I force myself to write them down. I remember someone once telling me that you only get one chance and that you better write it down.
6. Do you have moments where you just can't write and have to do something else?
Of course. I'll go meditate or read a book or work on existing songs.
7. Is the songwriting collaborative?
It has always just been me writing the songs. I am branching out now and writing songs with other people, with help from my publishing company, Third Side Music (Courtney Barnett, Kurt Vile, Flying Lotus, Run the Jewels). It feels too personal to write songs with my band.
8. Do you have any releases in the pipeline?
An entire album is finished, produced by the great John Agnello, and I am hoping to release it early in this upcoming new year.
9. What has been your favorite show to date?
Umm, that's a really hard question. We play lots of shows. Hmm we played a show in the bottom of a dorm building at Reed College in Portland. All the bands kicked ass and everyone there was listening to the music but still having a good time. I sometimes struggle because not all crowds like to listen to lyrics, so when a crowd seems receptive to the lyrical content as well as the music, I feel like what I am trying to say is heard.
The college looked so cool at night, there were only kids around, it was cold (something I miss since I now live in Southern California) and they gave us fried chicken.
10. What is next for you?
We're playing lots of shows and getting ready to release this album in early 2017, we're currently in discussion with a couple of labels. Come see us live, maybe Australia could be next…
LLC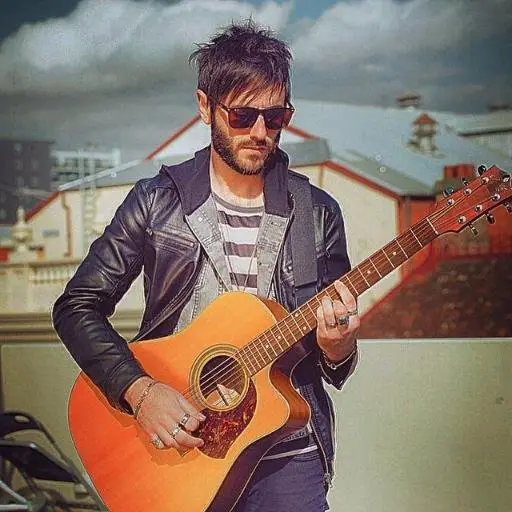 LLC yes that is his name, is one man band, doing everything. So read on and find out more about this talented Aussie artist.
1. What was the inspiration behind the the ep and how was it structured?
Inspiration came at varied moments during the process of this EP. As it took 3-4 years from recording to releasing it & even then one of the songs is written over a decade ago! But this EP is tied to my next one (yet to be finished) w/ a similar vibe & name. View Of Solitude was structured based on my experiences over the past years. eg. previous bands ending, relationships turn to turmoil, going solo. You know, the usual motivating writing methods!
2. Are you happy the way it turned out and what do you hope people will get out of it?
I am happy the way it turned out, despite being one of the most challenge experiences of my musical career. As I recorded & mixed it all myself, so with that comes a strong hold on how things 'should' sound & be balanced. Safe to say, it took me a longggg time to be happy w/ the overall EP.
Hoping that people will hear & feel the heart & soul that has gone into the songs & connect with the words & emotion. Cause that's why I love music as it's a universal language & can be interpreted in MANY ways. So anyone can enjoy it!
3. How does a song normally come to you?
Usually on a guitar or piano & I'll work with chords & song structure first. Play it over & over & over (you see where I'm going with this!?), till I'm happy with it then pre pro a demo at home. From there I tend to build layers of instrumentation that I feel suits the song & the story I'm trying to convey. Even if I initially don't have the words or lyrics yet.
4. What inspires you now when writing music from when you were starting out?
Mmhmm good question. Well now, I've had more life experiences to draw inspiration from. Whether it be music related or not (busking the streets of NYC, recording in Nashville, OR even just cooking a meal!) I keep my eyes & mind open to new things so it can influence me & my writing to a different level that I'm not used to before. But saying that, I still write from a place that I want the song to be as catchy, poppy, melodic as possible & yet somewhat interesting. Try to give it my unique tone & character, whatever that may be 🙂
5. How does having fans mean to you guys?
Having fans is one of the main reasons why ANY artist or band chooses to pursue music. Especially if you wanna make a career out of it. As they are THE ONES listening, commenting, showing their support for what means so much to you. In hopes that it is reciprocated & appreciated as much as the amount of blood, sweat & tears has gone into it. Having fans is amazing & reassuring to know that what you're writing & singing about is "understood".
6. What to you stands out being the highlight to date?
Mmhmm been a fair few over the past 15 years but I'd have to say more recently, with my solo travels to the States last year (twice infact). Recording full band original material in Nashville, Tennessee w/ one of my biggest idols, Will Pugh (vocalist of US pop rock band, Cartel) was truly mind blowing. To share moments with his family & friends and to be making music in one of the most creative & musically vibes town was easily the best experience I've had, so far… 😉
7. Do you have moments where you just can't write and need to take a break?
Boy do I ever! Those are the moments one should be definitely aware of. Cause if you're feeling drained, tired or uninspired, nothing good or solid will come from it (depending on the style & person of course!). But I'm always working on songs so to get away from it every once & a while to recharge the batteries is essential to quality & consistency, in my humble opinion!
8. What is your long term goal for your music and what do you hope 2016 will play a part in that?
My long term goal has always been to share my music with as many like minded musicians & people as possible.
I wanna pass on the feeling music I enjoy & admire to others, so we have something to talk about or "bond over".
As silly as it sounds, back in the MySpace days, is when I felt most connected to PROPER hardcore fans.
Not so much these days, but that only fuels my fire more to keep going & creating music I'm proud of. Especially later in life when I look back at what I did. As much as 2016 has been a stressful & patience testing year for me & my music, I couldn't think of a more inspiring & cathartic way of releasing those pent up emotions! Definitely builds thicker skin to not give up.
9. What is next for the band?
Next on my list, is to finish recording & mixing my next acoustic EP (which is a sequel to this one about to be released), do the 'typical cycle of promo', along w/ super shows to support the releases. Then, I plan on releasing my FULL BAND material (covers & original album), which I've performed & accumulated on my own over the past 3-4 years. So if anyone likes what they hear, there's plenty more in store!
Erica Bryan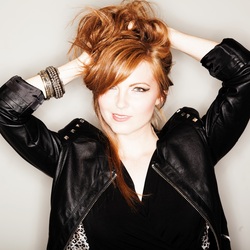 So I came across Erica Bryan music and I dig what I heard and you know I had to interview her. So she kindly agreed to do an interview and you can listen here. Annoyingly my Skype recording software that I have keeps not working properly, so I had to use another program. Hopefully my next interview I do on Sunday, no issues arise their.