Gene Micofsky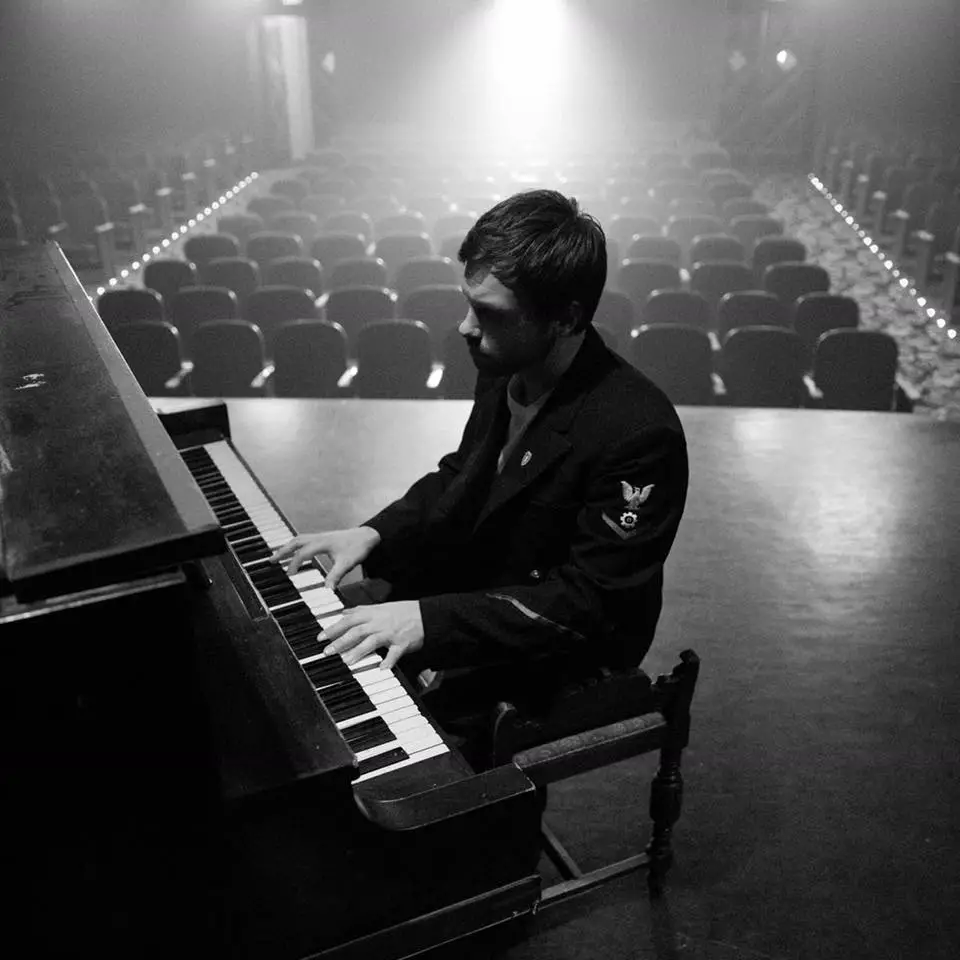 I meet Gene in LA and dug what he was doing. So had to ask him some questions about it all.
1. How did you get into music?
My mom bought me a guitar in 1st grade, but I didn't get
serious about music until 12. I grew up in row homes in South Philly, and had a neighbor (I
learned later) was an exotic dancer. She dated all these very cool, long-haired musicians.
How typical?! Soon after, I started begging my parents for an electric guitar. They gave me
an incredible '57 Stratocaster reissue, which I still play. My dad let me keep his records in
my bedroom for a period, so I had the unique opportunity to hear many classic albums for
the first on vinyl. It infused in me a life-long love of 60's and 70's rock.
2. How did the song Crazy Times come about?
The idea for the song began during a
conversation with a friend at my kitchen table. We were discussing how crazy it was that Trump
was elected, and the Los Angeles protest that followed. It was suggested I write a song about
these crazy times. It took a week of pondered how I would set the words "Crazy Times" to
music. I came home from a gig one evening and started the strumming the chords that
eventually became the song, and the entire just fell out of me rather quickly. It was such a brief
song that I thought I was only half-finished, but ultimately decided the short form was perfect. I
feel like it captures a passing moment.
3. How does a song start for you?
It happens all different ways. The most common way is a
compelling musical idea that I either play on a instrument or hear in my head will kickstart the
process. I will initially sing nonsense until it starts to feel like something substantial, which often
leads to a hook that inspires lyrics. Then I start to build the song around that. On a daily basis,
I muse on concepts and ideas for songs. So at this point in the process, I dig around the idea
bag so to speak, to see what will fit. Occasionally, as in the case of Crazy Times, the concept or
catch phrase will inspire the music. This version of the process happens very frequently when
I'm asked to write a song for film or tv. You know you need to capture a certain mood or
emotion from the start, so the process is very much influenced by that.
4. Where do you get your inspiration from?
I think many creative musicians are also
obsessed music fans as well. As a result, the wellspring is deep and difficult to trace. I listen to
and draw ideas from everything: classic rock, blues, soul, folk, country, classical and
soundtracks. I still love discovering new artists when I can. Subconsciously it all works it's way
into the cocktail at some point.
5. Has your songwriting changed from when you were starting out?
Of course! And
especially for me, because I started writing songs at 11. Everything you do as a musician is a
constant evolution and the journey from immature novice to mature professional is painful and
difficult! As you get older and more experienced, you learn more about yourself. You develop a
more refined taste, and your toolkit becomes larger and increasingly focused. Balancing the
poetic aspects of lyric writing while maintaining a directness that feels genuine has been a long-
time refinement process for me.
6. What has been the best piece of advice you have given about your music career?
I once had a composition teacher react to hearing my early student film music by saying "You
sound like Danny Elfman rip-off. You need an identity of your own." It was so embarrassing,
but I later appreciated his harsh candidness. Being a mimic never serves anyone, and it was a
difficult but incredibly valuable life lesson.
7. Do you have set theme for your music or does it go with the flow and changes?
Hard to say. I like to remain aloof to my patterns. I always tell people, "If I have a sound, don't
ever tell me!" I think being self-aware is crucial to a certain point. Beyond that it can be very
self-destructive. There's always that fear of repeating yourself or becoming predictable.
There's a handful of themes I've discovered re-occur on my upcoming record: money, mortality,
roots, and self-awareness/revelations.
8. Do you have any new material in the pipeline?
I'm just about to round the final victory lap
with mixing a full length record titled Amusia that I'm really excited about. It's very much a
songwriting record, where the lyrics and narrative are paramount, however it embraces a wealth
of my musical interests as a composer, producer and arranger.
9. Will the recording process be different to earlier material?
I have a home studio where
many of my projects start. Every instrument on the Crazy Times single was performed by me at
home. However with some of the other songs on the record, I sweetened the deal a bit by
adding guest musicians. I tracked trombone, drums, piano, cello and upright bass; some of
which was done at a few larger studios.
10. What next for yourself?
The release of the record will coincide with a larger-scale release
party show in Los Angeles. While that's in the works I am producing an EP for a locally-based
singer-songwriter. I shot a second music video with Gregory Kasunich (also director of Crazy
Times) for a song called Not That Strong off the record, that is nearly finished. I also write
scores for film and tv and occasionally concert works. I have some interesting film projects
coming down the stream this year, including a really compelling short film written by Gregory
Kasunich.
Jonny Taylor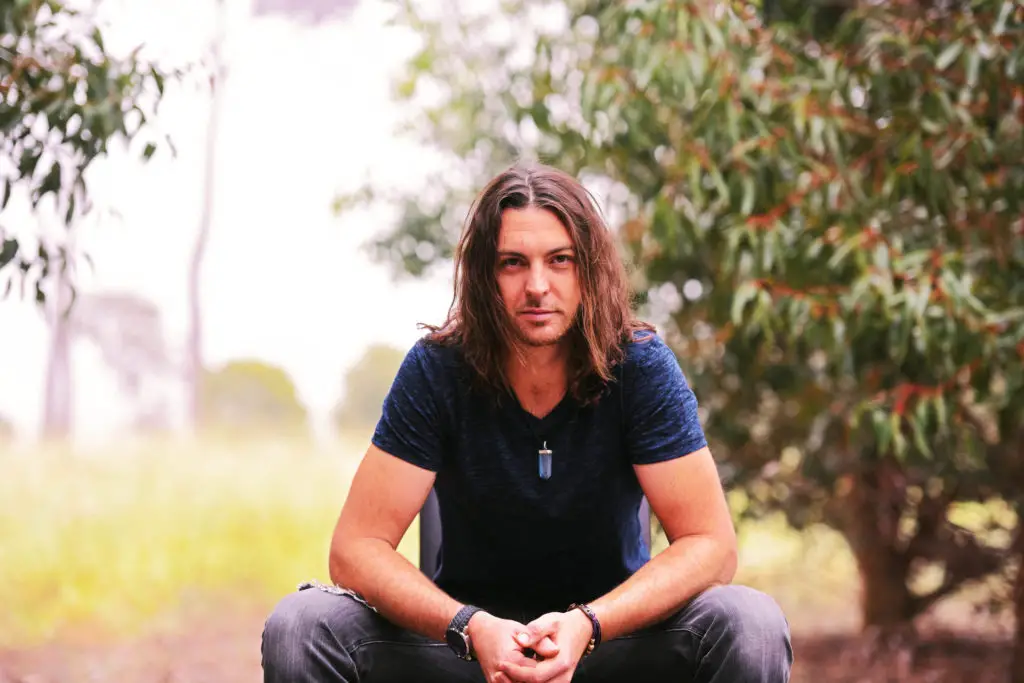 Jonny Taylor is a talented singer songwriter with a new album out called Dig Deep and this what he had to say.
1. For someone unfamiliar with your music, how would you describe the Jonny Taylor sound?
A little bit rock, a little country rock, slight flavours of grunge influence.
2. Tell us a little bit about your writing process. A peek inside the inner workings of your artistry if you will.
For me, it normally always starts with a vocal hook. Then that hook will get me thinking about something, then the music will fall into place around it. Occasionally it'll be a guitar riff that creates the template for an entire song, but 9/10 times it starts with a vocal idea.
3. What's one of your favourite live moments that comes to mind?
A few years back I did a support slot for Leo Sayer at Albany and Bunbury Entertainment Centres. I just performed solo but the crowd were so unbelievably receptive, it was awesome. Not to mention the loving vibes from Leo and his team. So much energy!
4. How important is social media to you in regards to engaging with an audience?
I love it! Especially being based in WA where it's not as convenient to be in the Eastern states hubs – it's a real blessing to have instant contact, and being approachable to fans is also really important.
5. What inspired you to take music more seriously?
I really like it! Haha. A motorbike crash in 2006 forced me to quit my construction job and so I took it as a sign to change direction and make a living out of making music. Never looked back.
6. What's spinning on your playlist atm? Any guilty pleasures?
haha nothing I'm too ashamed to admit! I had Velvet Revolver and Audioslave going the the other day, then switched to John Williamson for a little country poetry. I guess that sums up my influences pretty well 😉
7. You're a fan of keeping the album format alive but do you think there's more of a benefit to release singles or EPs with the influence of streaming platforms arguably
shortening attention spans?
Totally. The EP thing is definitely trendy, and dare I say it's probably the sensible thing to do these days. For me personally though, a full album is a body of work that takes a lot of time for an artist to pour their heart and soul into, and I hope the value of that is never lost.
8. When not consumed with all things musical, what do you do to tune out or reset?
My wife and I have a farm in the WA Wheatbelt, so I love to get out there with her and ride motorbikes and switch off from the world for a while.
9. Your new album 'Dig Deep' is doing the rounds now, what does the immediate future hold?
A big fat tour! I'm heading off on national tour at the start of Jan and don't have a set end-date, so I'm going nomad for a while. The more opportunities to get this record out, the better.
10. Lastly, Prince or Michael Jackson?
Aaaah, here's the guilty pleasure from your previous question! Haha! Michael Jackson. There'll never be another like him.
Dig Deep is out now via Red Rebel Music/MGM feat. Diamonds and Better Day
JB Hi-Fi – iTunes/Apple Music – Spotify – Google Play
Hen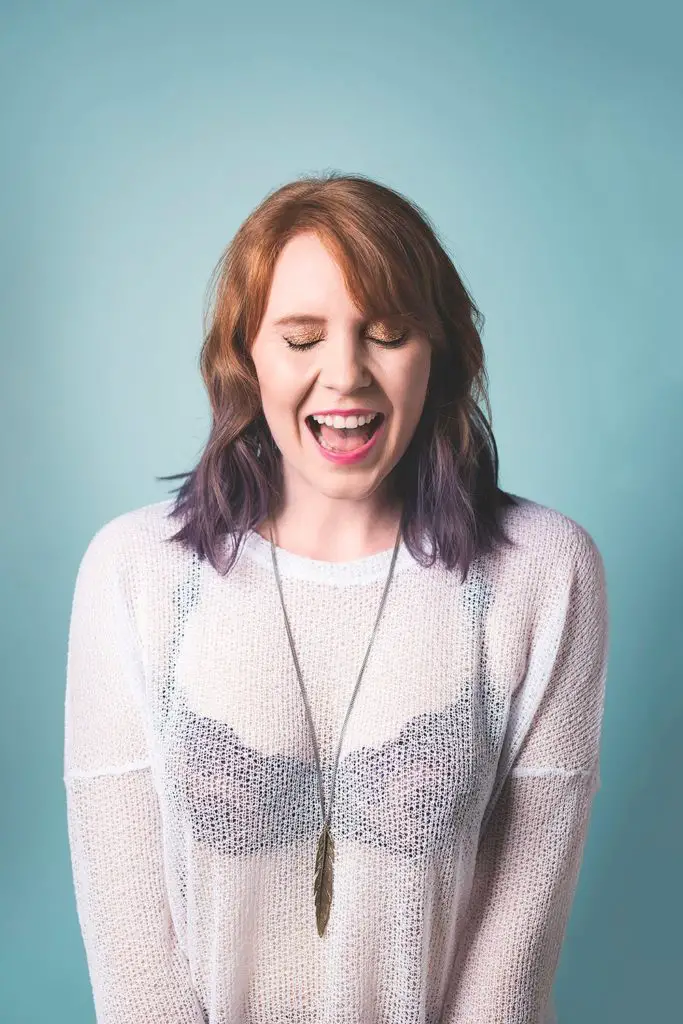 Photo by Alexander Matthew Images
I've known Hen for ages and with a new electro pop sound and a new album coming out next year in march. I had to interview her for Parx-e again. So we chatted last Friday before her gig at The Thornbury Theater and this what she had to say. Hen is a fantastic musician and her new songs she played on Friday were amazing.
JonoJosh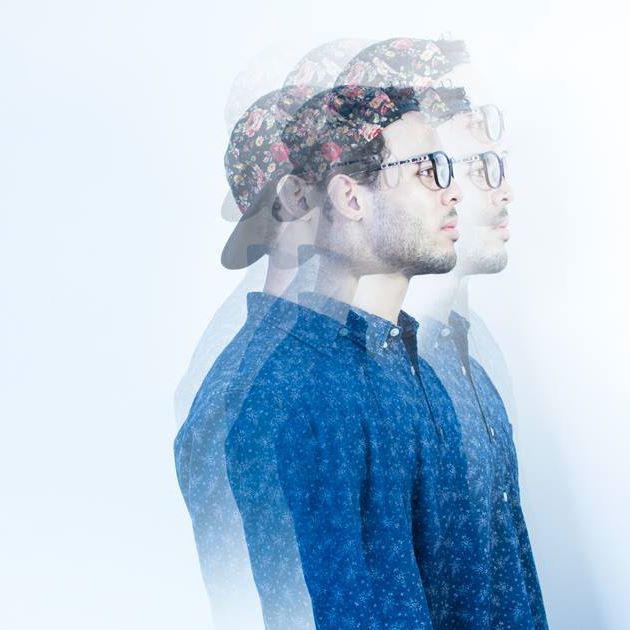 JonoJosh is a talented Canadian musician who is doing good things. This is what he had to say when he answered my questions.
https://www.facebook.com/JonoJoshOfficial/
1. How did you get into music?
That's kinda a funny thing for me because the reason I was named JJ was that my mom felt before I was born that I was going to be jumping and joyful. Anyone that knows me knows that this is inherently true. Music and the arts have been something I've enjoyed since I was born.
2. How did the inspiration for the song Chances shape the song and the way it came out?
It's a strange thing when you are writing about a true story because one hand you want to respect the person it was written about by letting it be their story to tell. And I struggled with this for some time with this song. I was lucky that I got to sing the song for the family affected by it and they received it very positively. And when I wrote it that was the entire purpose of the song… It was meant to be sung just for them. But then I kept coming back to it and I realized that maybe it was meant to have a larger life than that.
3. How does a song start for you?
I love writing music. Usually, I start by getting inspired by a phrase with a melody that I really like. I'll repeat the same line for ages until I feel inspired to say something else. Sometimes this process goes for weeks before the song is completed and sometimes the entire piece will be finished in 15 minutes. Chance was one of those songs that wrote itself in about 15 mins. Every word of the song needed to be said so I had to keep it the way it was. Only one word ever changed over the years since that first writing and it was actually changed back for this recording.
4. Where do you get your inspiration from?
my live show is very inspired by the gospel singer Tye Tribbett, Tonex, and my brother Nathan Gerber. My songwriting, however, is very different. Becuase I write based on an idea and not a Genre I can't actually say it's inspired by any other artists… There are a lot of musicians that I really look up to and even some that people compare us to: Anderson Paak, Dangelo, Dina Washington, etc. But that's always an after effect, not an initially planned idea.
5. Has your songwriting changed from when you were starting out?
I think it has absolutely. My songs are a bit straighter to the point now… I think my older songs that I wrote 10 years ago are so steeped in imagery that they bring a completely different color to the pieces. (and yes I really doubt you'll find those anywhere).
6. What has been the best piece of advice you have given about your music career?
"Find the reason why you do what you do and that is what will bring fulfillment."
7. Do you have set theme for your music or does it go with the flow and changes?
It does eb and flow but that being said I tend to go project to project. The current project is a very live feel which is a departure from the Outside Ep. However that being said we do plan on returning with some more electronic music next year, and after that, I'm hoping to do a full-length Motown themed album.
8. Were you happy with the response to your debut EP Outside?
I was! That EP had a life on it's own that I couldn't have ever guessed would happen. Some of the songs got used in Crux the Musical. I think the coolest thing was going out dancing and hearing Hypnotized come on! Outside was such a fun experience to have with the fly crew. Which is partially why this Ep is coming out. It's basically the aftermath of the outside EP. I would almost go as far as saying this is Outside 2.0.
9. What do you like about the scene where you are from?
Toronto artists are so supportive of each other. We often write together, or we support each other at shows and on top of that, these artists are trendsetters: Monowhales, Andi, Moonhead. The quality of live music is truly elevated here.
10. What next for yourself?
The fly crew loves to do experiences. So we currently are planned to do an acoustic Experience on the 26'th in west Toronto. Check out the JonoJosh facebook page for more details as it will be very limited seating and on January 18'th we are going to be performing with Silverlinings and Tringa at the Supermarket. If people want to find me though I will be performing every day in Grease Toronto at the Wintergarden Theatre in Toronto which opens November 9'th.
The Midnight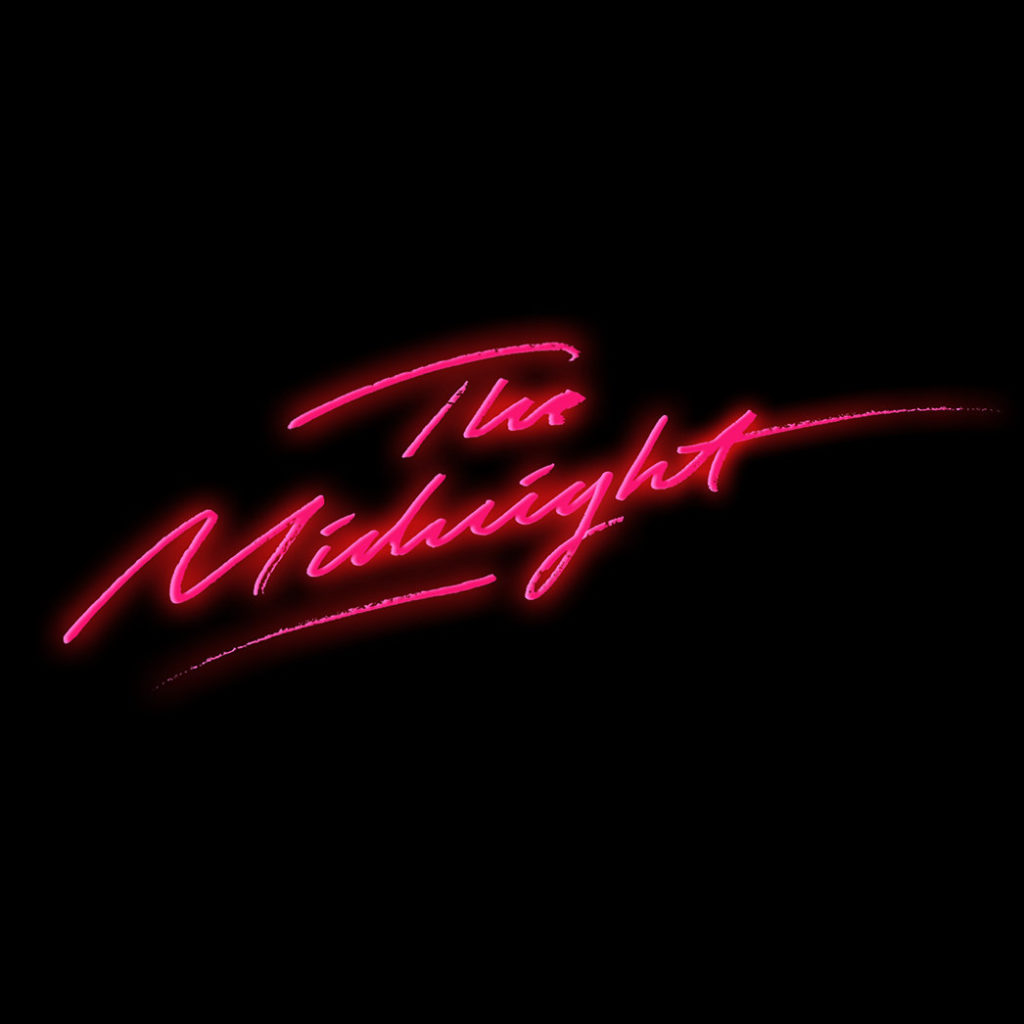 Ok The Midnight are like my favorite act at the moment. They are total love letter to the 80's. Their songs are just magical and the production is excellent. Comprised of Danish Producer, Songwriter and Singer Tim McEwan and American Singer-songwriter, Tyler Lyle. So I had to interview them.
https://www.facebook.com/TheMidnightOfficial/
1. What was the inspiration behind The Midnight and how it formed?
Me (Tim, the producer) and Tyler (lead singer) met in a writing session back in 2012 and it instantly felt special. There is a Japanese term: Mono no aware. It means basically, the sad beauty of seeing time pass – the aching awareness of impermanence. These are the days that we will return to one day in the future only in memories. That is what The Midnight is.
2. How does a song start for you guys?
Tyler lives in NYC and I live in LA so usually we like to be in the same room. I'll play him some rough ideas or sometimes even just some chords on a synth and if Tyler is feeling it then he'll just start writing. Other times I'll send him rough ideas from LA and he'll write in NYC and send me vocals. It really depends on what's logistically possible.
3. Where does inspiration come to you guys for the music?
For me it's music and movies. I get really inspired by visuals.
4. Has the songwriting changed from when you guys were starting out?
not at all. It's still the exact same process, except that Tyler no longer lives in LA so we have to work over the internet sometimes. But we prefer to be in the same room.
5. How important is things like New Retro Wave to what you guys are doing?
New Retro Wave is and continues to be a huge factor i the Synthwave scene. They've been a big support for us on both Endless Summer and Nocturnal and we have a great relationship with them.
6. How important is the scene you guys are in and the support you guys are getting from fans and your peers?
The support is huge for us and I love how tight nit the community is. I feel like we all support the success someone is having because we know that it helps the whole scene grow.
7. Do you think Bandcamp plays a big part in what you guys do?
Bandcamp is great because it allow an artist to instantly upload their music, making it accessable for the whole world. But for a more mainstream reach, you really need the major streaming platforms and online stores. Bandcamp is by far the better platform though, in my opinion, in terms of the product you're getting. It allows the artist to choose his or her own price and also allows for the customer to donate or pay more. Bandcamp also offers multiple high quality audio formats such as WAV, Lossless, AAC etc.
8. Are you happy how the music has been received so far?
The reception for 'Nocturnal' has been incredible so far. It went straight to no. 1 on Bandcamp and stayed there for 10 days. The week after, it made it to no. 17 on the official Billboard dance/electronic album chart, which is insane! We're blown away and humbled.
9. What do you like about collaborating with others?
It's just like adding a new spice to your kitchen. Suddenly you have this other dimension is your sound.
10. What has been your favorite gig to date?
We've only had one live gig so that's easy to answer haha! San Fransisco in July this year. It was an EPIC night. People flew in from other states and even other countries. It was amazing.
11. What is next for the band?
We'll be dropping a new EP next year around summer time and also start to play a few more live shows in select cities in the US.
There is no excerpt because this is a protected post.
Eddie Berman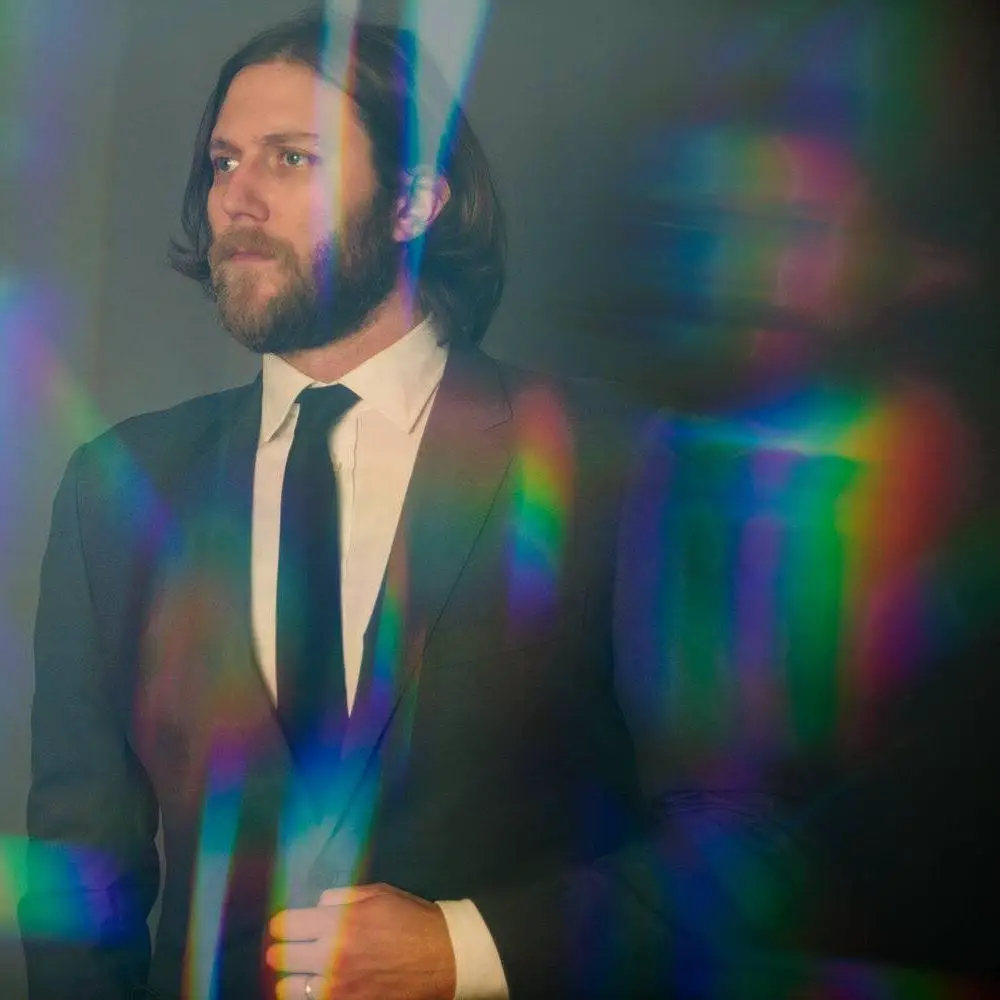 Eddie Berman is a talented American singer songwriter with a new album out called Before The Bridge. He kindly answered my questions and this is what he had to say.
1.What was the inspiration behind the new album how was it structured?
I wrote the album between getting married to my wife Joanna and the birth of our first kid, Bridget. There was an intense type of introspection that took hold of us in the lead up to having a child, where we were forced to look at the dissonance in our lives and figure out how to possibly ease it. I wasn't directly thinking about any of that as I was writing the album, but I see, in retrospect, how all of that bled in to the content and structure of the songs.
2.Are you happy the way it turned out and what do you hope people will get out of it?
My band and I recorded all the songs totally live, sitting together in one tracking room. So what's captured on the album is a very immediate and organic expression of these songs — and I'm really happy with how we performed them.
I almost always thing it's best not to talk too much about what a song is about – so that anyone who listens, receptively, will get something unique out of it.
3.How was the recording process different to your earlier material?
The recording process was very similar to my past albums. We recorded, again, with the incredible engineer and mixer Pierre De Reeder at his studio in Los Angeles. We tracked it entirely live, just us sitting in a room together, with our instruments and voices bleeding into every mic.
4. How does a song normally come to you?
In writing songs I always start with the guitar (sometimes piano or banjo). I'm noodling on the guitar all day – whether I'm sitting with my one year old daughter or watching a baseball game, I'm usually picking at the guitar. Eventually through the hours of playing, a progression or melody that I dig emerges – so I'll record myself singing gibberish over with the guitar. Then, sometimes right away and sometimes months later, I'll sit with the recording and replace the gibberish with actual words. The songs come from a sort of marriage of the unconscious and conscious.
5. What inspires you now when writing music from when you were starting out?
When I was younger I think I drew more from things I consumed. I didn't have enough life experiences to say anything terribly interesting — books, music, and film were responsible for most of the grandeur of my inner life. Like a lot of young artists, my earlier work was hugely derivative of the writers and singers I loved. Through the slow course of working and evolving, eventually I started to sound less like I was doing a bad impression of those folks.
6. Has your songwriting changed from when you were starting out?
It's been about 10-15 years since I started writing, so I certainly have more to draw on now, especially as a husband and father (in a world that appears to rapidly be coming apart at the seems).
7. Do you have moments where you just can't write and need to take a break?
The vast majority of the time I have writer's block and/or some heavy-duty undiagnosed Attention Deficit Disorder. I usually write in intensive bursts, so I just need to be receptive to when the flood gates seem like they're starting to open.
8. Since sadly Tom Petty passed away, what your favorite song of his and what did he mean to you?
One of my very favorite childhood memories is when I was 5 or 6 years old, sitting in the front passenger seat, driving around with my dad, listening to his Tom Petty & The Heartbreakers 'Greatest Hits' CD. "Free Fallin'" was my favorite then and is still my favorite today. Every time I hear it, I immediately feel like a little kid again, silently sitting next to my dad, driving around with the perfect San Fernando Valley soundtrack.
9. Are you happy with the support from your fans and your peers getting behind your music?
It's been great seeing the overall response to the songs from "Before The Bridge". I know the comfort and catharsis, especially when I was younger, that other songwriters brought me – so anytime I get a message from someone expressing that they've gotten a semblance of that from my music, it's really beautiful.
10. Social media how does it play a part in what you do?
I've never been big into social media personally or professionally. (**But please go follow me on them so I get yelled at less by my label and management!**) I mostly post pictures that I take around Portland and some videos of me fingerpicking.
11. Will you play Australia some time soon?
We're rolling out the larger 2018 tour plans soon, and I'm really hoping we can make it in the spring. (the northern-hemisphere's spring, that is.)
12. What is next for yourself?
I'm starting to write the new album now and we're putting together some tour dates for the next year. Other than that, I just bought a new bike, so I'm hoping to ride around Portland a lot before the weather turns.
Clara Helms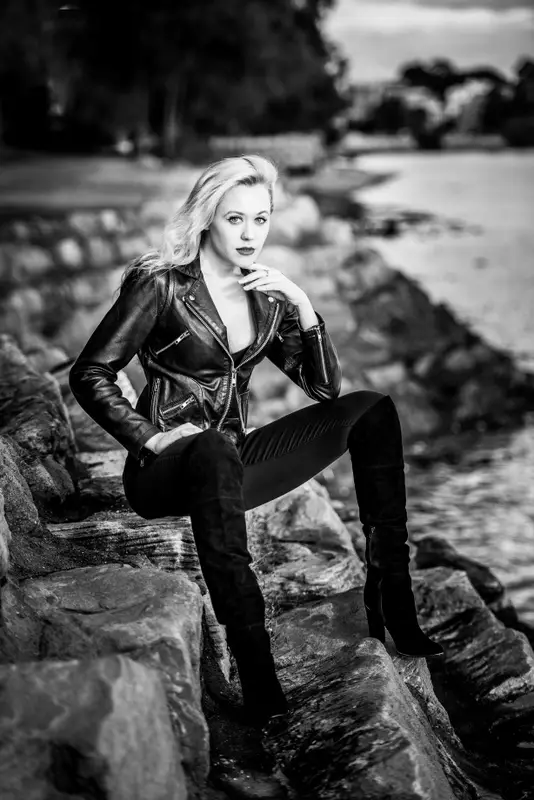 Photo by Edge
Clara Helms is a singer, actor from Australia. She has been gaining support for music and is making a name for herself and keeping herself incredibly busy this is what she had to say.
1. What inspired you get into singing?
I have always been passionate about 'The Arts' since starting dance from the age of three (Ballet, Jazz, Tap, Ballroom, Character, Contemporary and Argentine Tango). I then added Acting and eventually SINGING fell into my life and I fell in love with it.
2. What has been the highlight so far?
My most recent highlight is definitely my recent trip to LA to record a Single with David Foster's Team, organized by my Producer, Thomas Spencer. I was so fortunate to work with some phenomenally talented, incredibly talented and good people and it was a wholesome and inspiring trip. Other highlights would be singing in Singapore at the Marina Bay Sands for David Beckham and Opening for Il Divo and representing my country for major Sporting events by singing the National Anthem.
3. How do you warm up before doing a performance?
I do many different things but stretching and Ginger are certainly part of my favourites.
4. How is acting different to singing to you?
Acting and Singing marry beautifully together. Between the two I get to explore and share such an array of emotions, characters and stories with my audiences whether it is Live or on Screen. Both are very rewarding.
5. What has been the highlight in that for you?
All my projects are very ecclectic and diverse. I always go in with an open, positive mid and find I come out of all with rewards.
6. How important is social media and the internet is to your career?
HUGELY important. It is the age of Online.
7. What do you hope the rest of 2017 and 2018 will have in store for you?
I am new to living in beautiful Sydney and right now I am loving networking here but I am incredibly excited about my imminent release of my SINGLE (To Be Announced very soon) and can't wait to return to LA early in the new year and record MORE amazing work and continue doing what I love and passionate about in the Singing and Acting sphere.
8. Who do you think has been your biggest support and help?
Definitely without a doubt my loving parents, they are unwaveringly positive and supportive. My Sponsors, especially Carolyn Hartz, Rod Slater and Alex Stavrakoulis (more at www.clarahelms.com/Sponsors) have be a tremendously significant part of helping me achieve my dreams and goals with their financial contributions and friendship and my new team in LA lead by my Producer Thomas Spencer who heard me, believed in me and brought the 'Dream Team' together for me, and my dear friend and mentor, Graham Russell of Air Supply.
The Achilles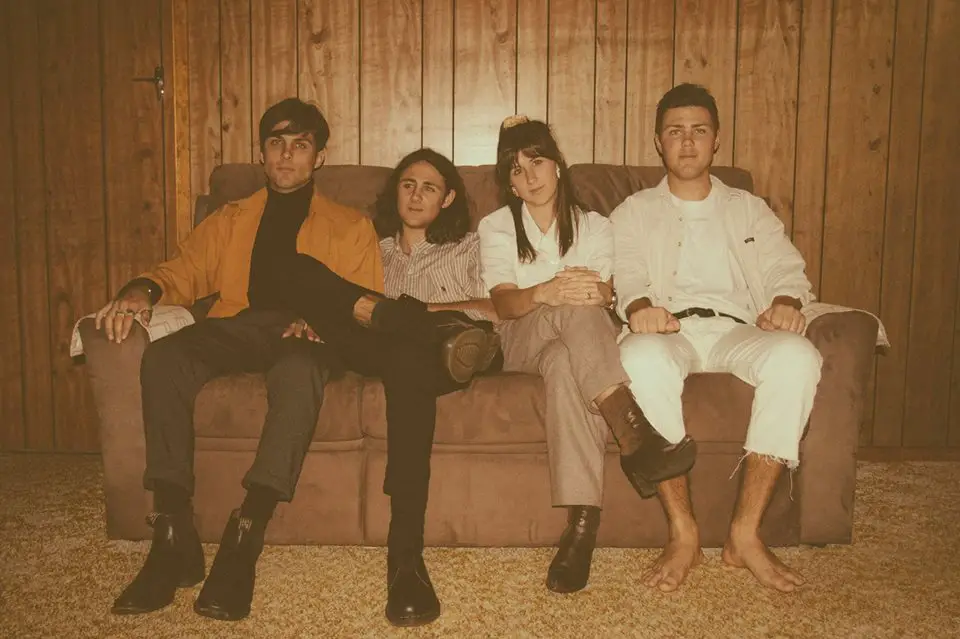 Queensland band The Achilles answer my questions about their folk pop music. Check them out.
https://www.facebook.com/theachillesband/
1. What was the inspiration behind the new the new song and how was it structured?
It's a song that was written quite a long time ago, but we finally felt like we were totally happy with the arrangement when we decide to record it. It has all the elements of our current sound – it's dancy, catchy, still has folk roots but incorporates more of a pop feel.
2. Are you happy the way it turned out and what do you hope people will get out of it?
We're stoked with the end result. Hopefully it's a song that gets people grooving but on top of that it's a very lyrical song so there's a lot for the listener to interpret for themselves too.
3. How does a song normally come to you?
It's a sporadic process but generally i've got to have a theme in mind and then force myself to sit down and put pen to paper to actually create something.
4. What inspires you now when writing music from when you were starting out?
Life in general has always been the inspiration and I tend to write about stuff that's going on in my life at a particular time – struggles, triumphs, general thoughts.
5. What to you stands out being the highlight to date?
Recording this track was a big highlight but also playing at the Big Pineapple Music Festival in 2016 was another stand out.
6. Do you have moments where you just can't write and need to take a break?
Definitely – if I didn't train myself to sit down and get a song from my head onto paper I don't think any of my ideas would actually turn into songs.
7. What is your long term goal for your music and what do you hope 2017 will play a part in that?
We are just hoping to write and record more fresh tunes and back those releases up with a heap of live performances. We love gigging and hopefully 2017 will be a year where that can happen a lot.
8. What is next for yourself?
Keep writing! It's something that I never seem to have enough time for, so that's something I'd love to focus on.