Plastic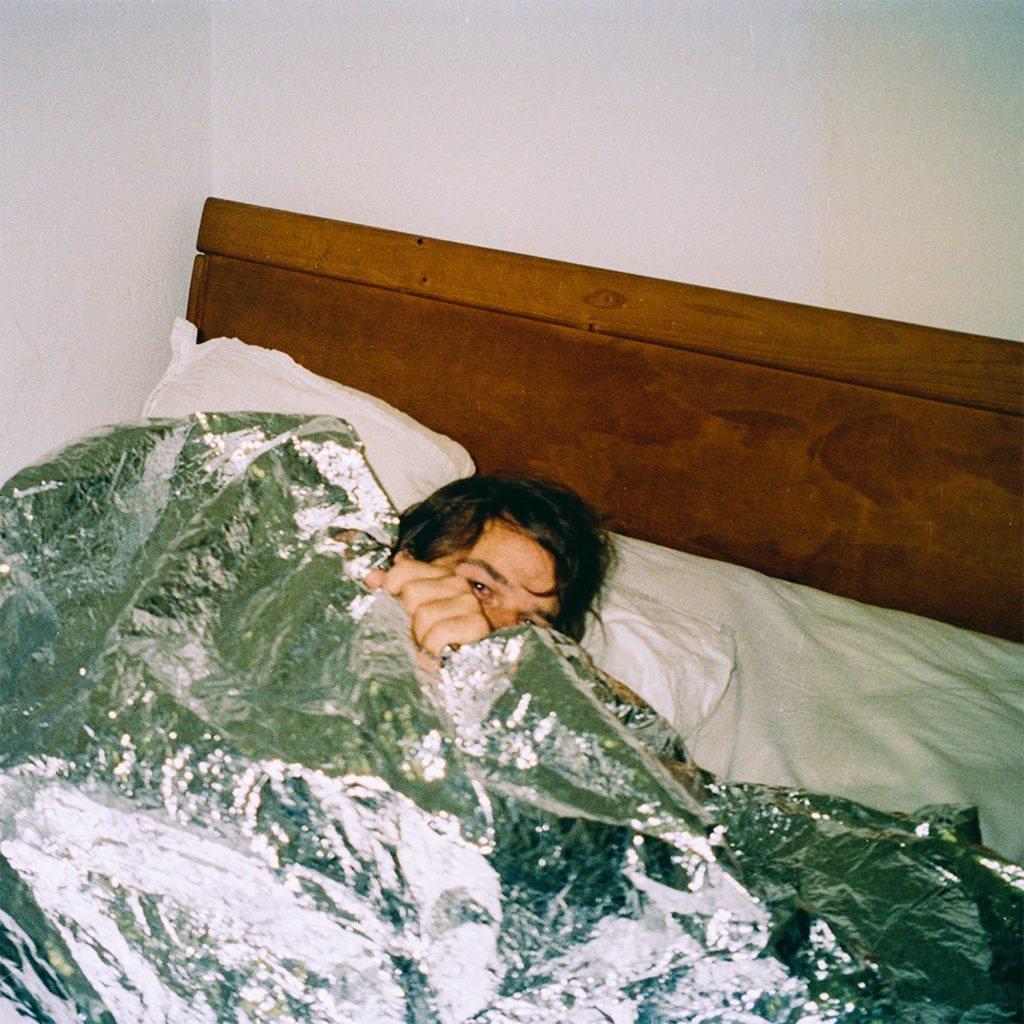 Plastic are great Melbourne band with a new ep this is what Louis the singer had to say.
1. What was the inspiration behind the new ep?
I've spent most of my life learning how play instruments, and it'd be a waste of my time and the money my parents spent on drum lessons if I didn't at least make the occasional EP. That being said I didn't play any drums on the record. Sorry mum and dad.
2. Are you happy how it turned out?
Actually yes, very happy how it turned out, which is apparently for me is a really hard thing to achieve. I still like all the music!
3. What was the recording process like for it?
Short, sweet and dirty, and climactic all around. You know how it is.
4. Was it different to earlier releases?
Yep, it's better I reckon.
5. What was the inspiration behind Has Anyone Ever Told You You're Alive?
Mostly being a piece of shit and procrastinating at nearly every opportunity to do anything.
6. What have you learnt so far from what you guys have done in the industry?
Nobody buys CD's.
7. How important is social media and engaging with your fans?
Social media is unavoidable and engaging with your fans is important.
8. What is next for you guys?
A Plastic album!
9. If you guys could have any body in a video clip who would it be?
Robbie Williams in 'Rock DJ'
Olivia King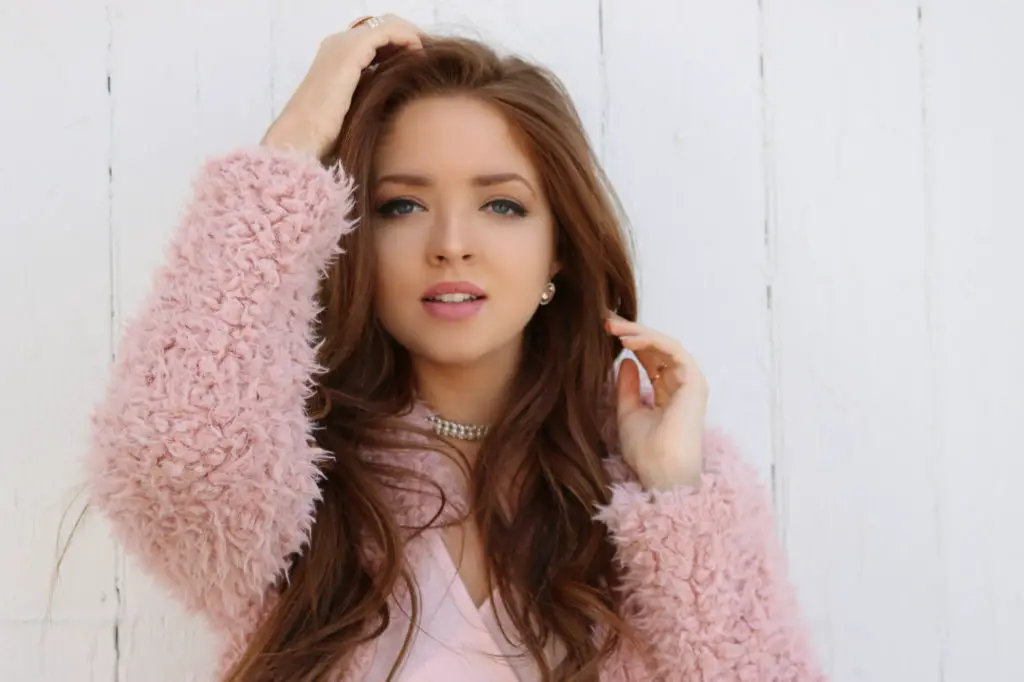 Olivia King is a talented singer songwriter, great voice and great tunes.  I chatted with her last week and you can listen to what she had to say here.
Tomi Gray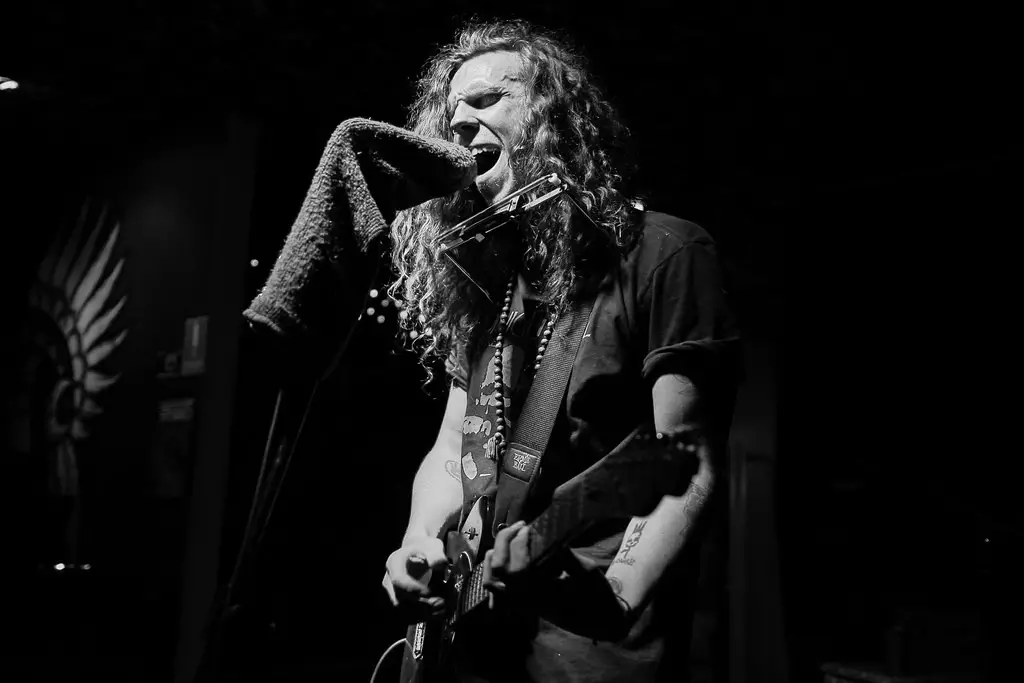 Tomi Gray, singer-songwriter and guitarist from Sydney rockers The Ruckus has just completed an ambitious feat by writing and recording 100 demos in 100 days from his home studio. Read on to to find out if Tomi is drained and exhausted or willing to go 100 more!
1. What made you take on such a creative commitment to do 100 demos in 100 days and when did the idea come to you?
I've been playing music and claiming it as my defining characteristic for the bigger part of my life. Part of the trip I'm on involved me looking at things like who I define myself as and why? A lot of this process was me having to admit that while I called myself a 'Musician' I wasn't doing enough to actually earn that right in my own eyes any more, and perhaps giving priority to the things that are less in line with why I originally fell in love with music and creating. The biggest part of this project for me was regaining a level of trust in my ability to stick to an intention I set for myself and put some dynamite behind a new trajectory I've chosen to fire down.
2. Were some days more of a struggle than others or were the creative juices flowing all the time?
Of course. That's how life operates in any situation. Somedays were a real pleasure while others it took everything I could muster. I had to sacrifice a lot during the experience as I was determined to put everything second to this goal. 100 days is an interesting amount of time because it feels completely different depending on what side you are considering it from.
3. The 100 demos are rather diverse in genre; have you learned anything about yourself as a writer by exploring these avenues?
I went into this "Knowing" that I was a perfectionist. I would often sit on songs for months, trying to get them to be just right and inevitably would end up finishing very few. Now I've had practise in having to learn to let go of the strangle hold a bit which in turn led to me exploring areas outside my comfort zone. The more I let go of what I "knew" about myself, my abilities and the way the process was supposed to go, it was amazing to see things open up everywhere.
4. There's been a great response all-round to the project and many of the Facebook clips went viral in Mexico in particular. What was your reaction to that?
I was really excited but kind of not surprised, if that makes sense? It's not as though I expected anything close to the response I've gotten from a few of those demos but more, because I went into this entirely without expectation – always returning to and focussing on my original intention which was strictly a personal exercise – when something like that happened it wasn't even on my radar. I just got to look at it objectively and think, "OK, wow thats pretty interesting!" but didn't allow myself time to dwell on how to capitalise or recreate it as I had to start work on a new song the next day and that was the most important thing to me. How many distractions come along in everyday life to knock us off our course? The good and the bad are much the same.
5. What's next for Tomi Gray? Do you have 100 more demos up your sleeve to pump out or will you flesh out some of what you've already put forward?
I'm going to move out of Sydney at the end of the month. I've lived and learned here for a good few years succeeding and failing and I feel now ready to take off the 'L' plates and head out to see what is happening beyond this place. I've sold the majority of my things and bought a van which I will live in and convert into a camper as I go along. I'm going to ride into a new town every few days, play music and meet people. I've started vague discussions with a few record labels in regards to releasing an album of my favourites from these 100 demos, revisited. Im going to see if I can meet someone also who can teach me to surf. I still write everyday, only I remember now why I wanted to do it.
Tomi Gray's '100 Demos 100 Days' is out now via all good digital platforms
Carlotta Champagne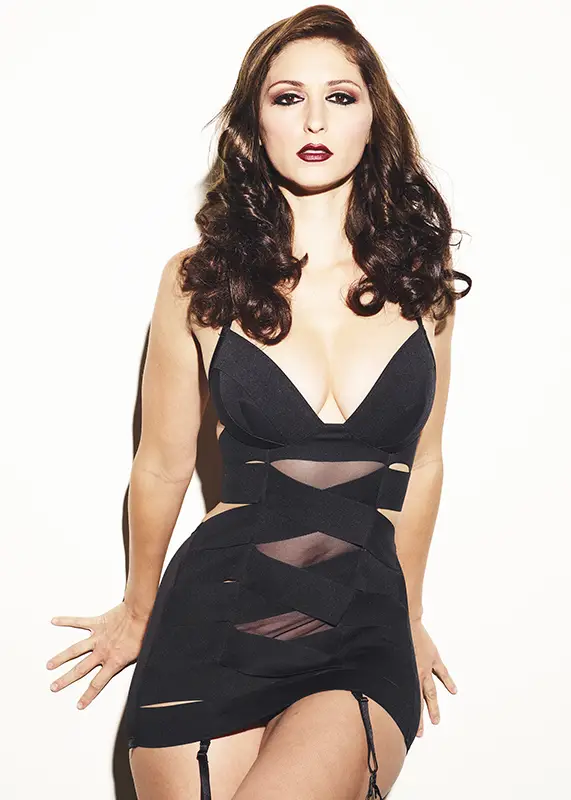 Photo Copyright J Manz Photo
Carlotta is a model who has been modeling for a while now and I've been following her career and what she has been doing. I interviewed once before and years later I had to interview her again. So please read on.
http://www.carlottathemuse.com/
1. What has been the highlight of your modeling career so far?
I don't know that I could narrow it down, but I've been able to travel all over the world which is a huge perk for my field!
2. What inspires you now to keep modeling?
Modeling for me is a dance. It's a form of expression and it is never the same, so everything around me-my surroundings, the people I'm collaborating with, even my wardrobe (or lack there of) is part of my inspiration.
3. Why get involved with using Patreon?
Patreon is a really fantastic platform to interact with fans. It is set up more like a blog, so I'm able to communicate as often as I'd like, and it is simple to use. This gives me the opportunity to share my modeling as well as my blossoming photography work.. and get feedback!
4. How has that helped you with your career?
It has given me a lot of control over the type of content I want to share with people. Because I'm in charge of what I'm putting out, i'm able to release quality over quantity and don't need to answer to an authority about maintaining numbers of photos or amounts of money each month. It is purely for creative intent.
5. What has been your favorite shoot you have done with your career?
I don't think I could narrow down a favorite shoot, but in recent memory I traveled to Hawaii for an art festival which was amazing, and then later to Sicily for a photo workshop. Sicily had to have been the most beautiful location I've ever had the honor of creating in. I modeled in a city that was built and carved into the sides of a cave, you would have to see it to believe it existed!
6. How has social media helped you?
Social media is such a love/hate relationship for me. While spending all of one's time promoting, you are wasting time when you could be creating art.. but it does get you in touch with not only fans, but other artists. It is important not to see numbers of fans as success though. Having a million fans does not equate to financial success or fulfillment. I often think people misinterpret this in my field (and the entertainment field in general). I simply use it as a tool to make connections.
7. Do you enjoy connecting with your fans?
I do enjoy connecting with my fans. It is hard to respond to everyone, but I try to if people have specific questions or want to know how to find either more of my work, or other's work that I find inspiring. I think it is important to be personable and attainable with people who care about you and your work.
8. What do you like to do to unwind?
Me, unwind?! Never! … okay, I do karaoke.. but only the dirtiest, filthiest songs I can come up with!
9. What is next for yourself?
I have a few big projects in store. One is a clothing company and should be officially launching later this summer. The other I can't share yet, but it's gonna be big!
Fragile Animals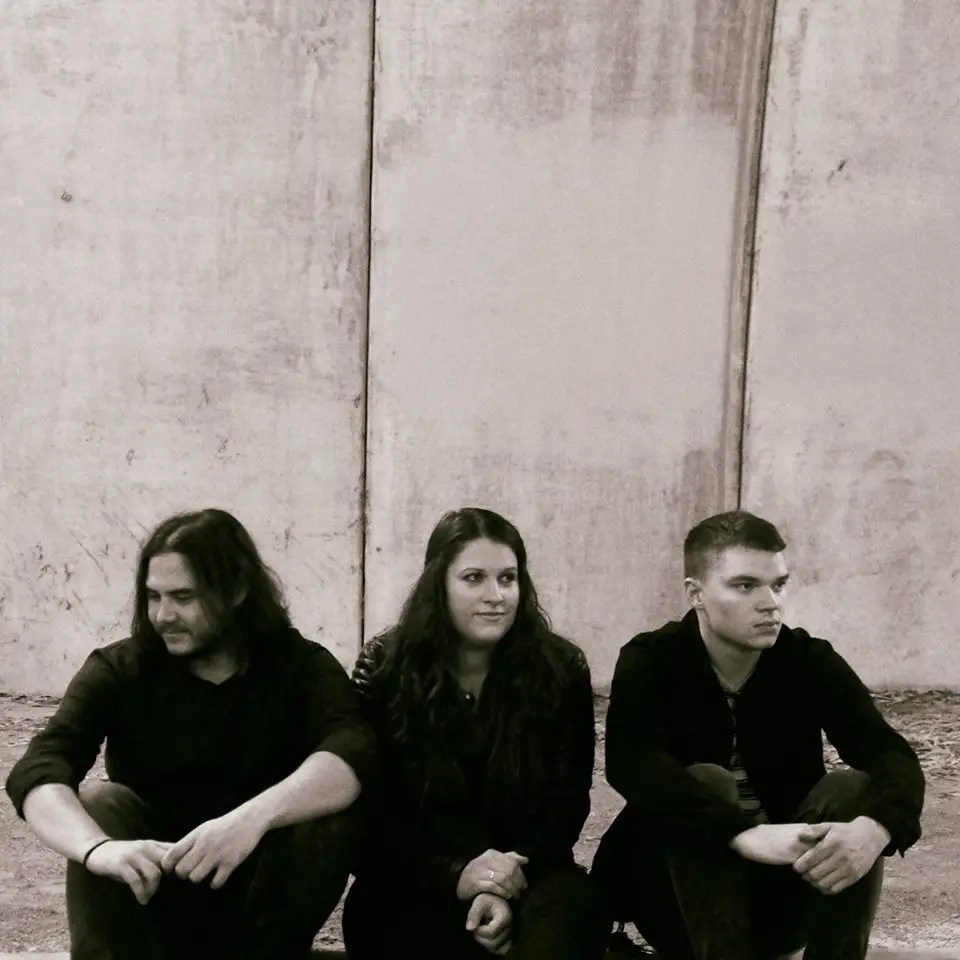 Fragile Animals are good Aussie band doing good things, this is what they had to say.
https://www.facebook.com/fragileanimals/
1. What was the inspiration behind the the song and how was it structured?
Lyrically 'Signals' was us thinking about how hard it can be to keep chasing what you want when it feels like everyone has other expectations.
2. Are you happy the way it turned out and what do you hope people will get out of it?
What's the saying? "Art is never finished it just gets abandoned" which sounds negative but honestly the whole process was really smooth which was fantastic. We worked with Elliot at Heliport Studios. We'd heard some of the other projects that he'd been involved with and we really liked his approach and the sound that he gets. I think we knew we wanted to work with him even before the song was finished…haha! It's out first release so we hope it will pique peoples interest and we hope they'll like what they hear.
3. How does a song normally come to you?
Dan's constantly writing. Every song takes slightly different path but it always starts with Dan…haha! Something will catch our ear and from there a song takes on a certain feel and keeps building until we're all happy with it.
4. What inspires you now when writing music from when you were starting out?
That's what's incredible about music, there's always something new to get into, always something new to provide inspiration.
5. How does having fans mean to you guys?
It would be nice to have some fans….haha! Seriously though, the response to 'Signals' so far has been great, everyone has been really positive online and out at shows so that's always nice.
6. What to you stands out being the highlight to date?
Hmm…highlights…honestly we're having such a great time at the moment. We had a bit of a head spin when 'Signals' was announced as a finalist in the APRA AMCOS Vanda and Young Songwriting Competition earlier in the year. There was this list of finalists like Holy Holy, Middle Kids, City Calm Down and a whole bunch of other people who we were honoured to be named alongside. Having our song played on the radio first the first time was another head spin. Our first interview has been pretty cool as well 😉
7. Do you have moments where you just can't write and need to take a break?
Not really. It's not so much about needing to take a break as it is being forced to because we all have regular jobs. If it were up to us we'd be writing and playing every day, and most of the time we still find a way to have that be the case. In reality our goal isn't to be famous or rich but to be able to have music be our lives and not need to do anything else.
8. What is your long term goal for your music and what do you hope 2017 will play a part in that?
We just want to keep writing and keep playing live and get as good at both of those things as we possibly can and see where that takes us. We're working really hard at the moment and having a great time so hopefully 2017 will be a good year for us. We can't wait to have our debut EP available and to tour that.
9. What is next for the band?
We've got a few shows coming up which is where it's at for us, we love playing live. Apart from that we've been back in the studio recording tracks for our debut EP. We can't wait to have the finished product in our hands, and all going to plan we should have it out mid year.
Casey McQuillen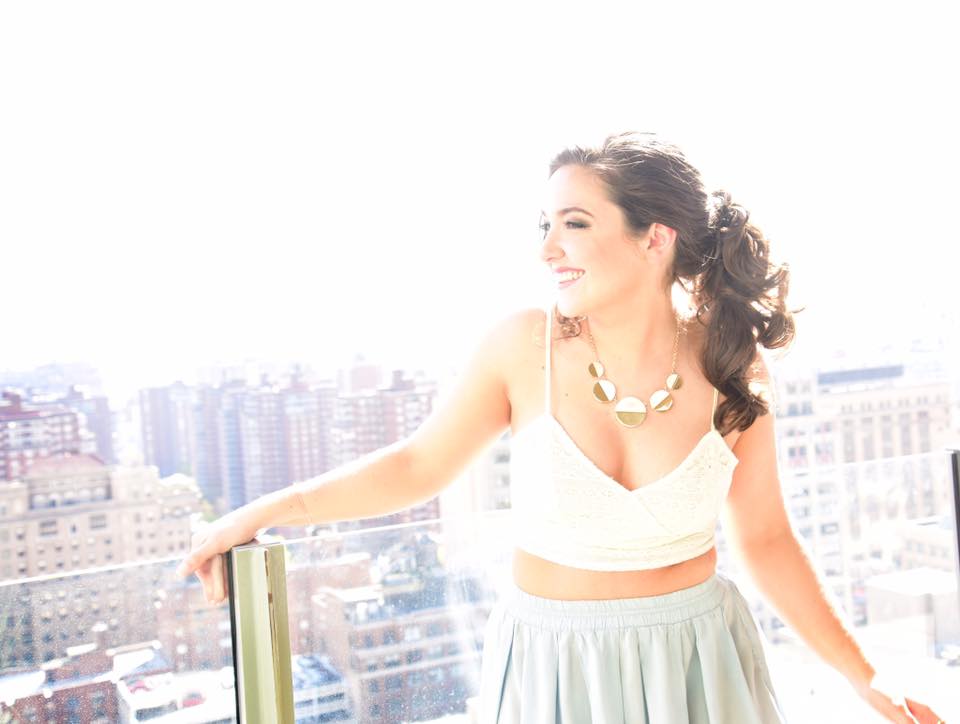 Casey McQuillen is a talented singer songwriter who has been doing good things for a while. She has appeared on America Idol and with an EP on the way wanted to know more.
So we chatted last weekend and you can listen to it here. There are a few times in the interview where it sorta cuts out but shouldn't distract you from the interview.
Late July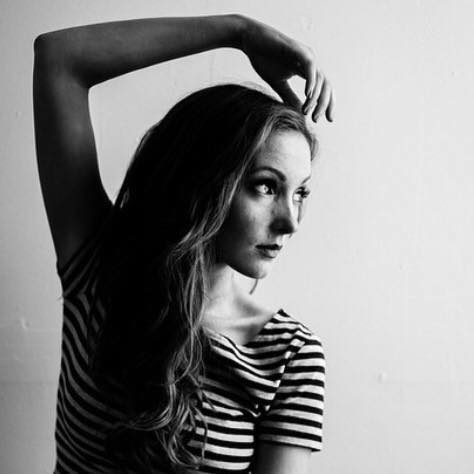 Photo by Tara Noelle Photography
Ok so I came across Late July last year and I love what I heard, so I think she may have liked something I posted up on Instagram was hooked. This talented beautiful Canadian artist has an EP coming out this year. So I had to ask her some questions about it and more.
You can pledge towards it here.  She is a talent worth checking out and one of my fav discoveries of last year.
Erin Marie Hogan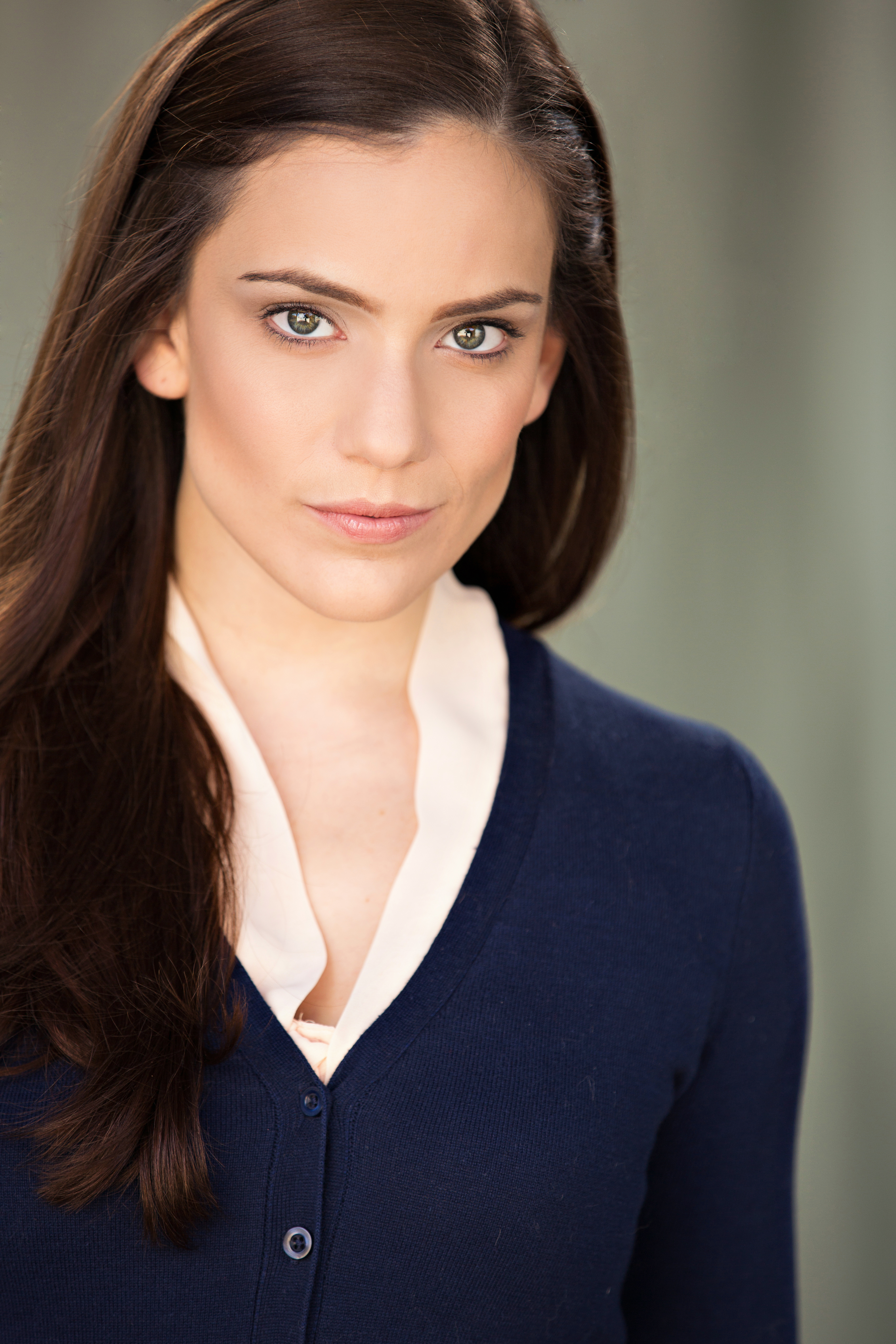 Photo copyright respected holders. All right a new interview and the first streaming listenable one of 2017 with the talented actor Erin Marie Hogan. She kindly gave up her time to chat and we had a good chat about all things acting. A big shout out to the gorgeous Destiny Love & the gorgeous Michelle Ellen Jones who have both recorded new voice over intros for Parx-e. So this interview we used Destiny but will mix and match in up coming stuff.
Emily Dawn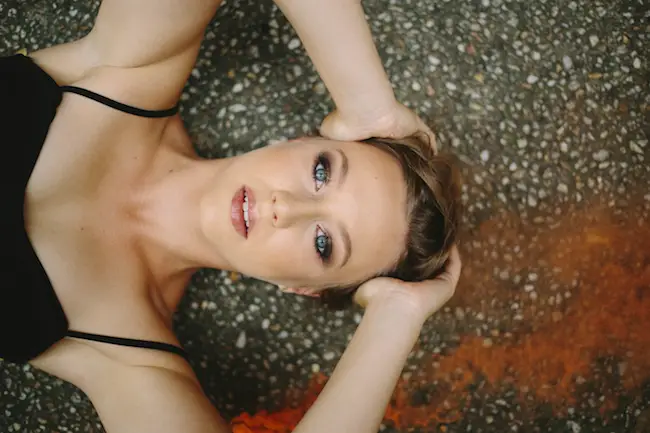 Emily Dawn music is really good. I totally dig what she is doing and when asked you wanna interview. It was no questions asked. So read on and find out more about this talented Aussie artist.
https://www.facebook.com/EmilyDawnMusic/
1. What inspired you to get into music?
1. I've always resonated with music, even before I started playing an instrument. It sounds cliché but I've had a connection with music from a young age. I remember my Mum singing Bohemian Rhapsody to my brother and I on our living room floor when we were in early primary school. We started learning an instrument at high school and I just wanted to keep playing. Eventually, my Mum bought me my own guitar and that is where my journey with music began.
2. At what age did you first start writing music?
2. I have been writing music from a young age but I started taking it seriously when I was 17. That is when I began writing music for different instruments and putting the pieces of a song together, not just writing the melody. It has been a process of fine-tuning my song writing skills and improving those areas that I am not so good at with the help of close friends that are musicians, producers, and engineers.
3. When did you know to start being serious about music?
3. In late 2014, I was working as a youth pastor/youth worker and due to a change of leadership, my job role changed and compelled me to leave. I didn't know what to do. I had been playing music for years but I never thought of it as a career. I decided to give it a shot and see what happens and it's been a wild adventure ever since!
4. For you how does a song start?
4. Song writing is never the same process for me. Sometimes, it will be birthed out of an emotion; if I'm frustrated or upset at a situation, I'll go straight to my piano or my journal. Sometimes, it will be come from me fiddling around on the keys. Sometimes, it will come from a lyric that resonates continually over a few days. Often, it will be birthed out of a lyric or a tune that it is in my head. I'll start with that lyric or that tune and often, the song pours out of me, as if it was just waiting to be written.
5. How does inspiration come about?
5. Daily, I try and be inspired, whether it has to do with music or not. Amanda Cook once said, "Chase inspiration every day. Do not let a day go by without acknowledging something beautiful." If I want to write a song, I will go for a long drive through the hinterland or I'll go to the beach or I'll walk through a field. I'm inspired by the environment around me. I'm inspired by the virtues that people hold. I'm inspired by God. I'm inspired by the relationship that I have with certain people.
6. Do you have moments where you just can't write?
6. Oh, absolutely! It is essentially the same thing as when an author will have 'writer's block'. You get stuck. You get frustrated. The creativity isn't flowing. Often, that means I need to take a step back and have a break from writing that song. Sometimes it will be months until I come back to it but I'll come back with fresh eyes. I'll see something I may not have seen a few months ago.
7. How important is playing the right balance of shows and playing the right shows?
7. As any musician will experience, the right balance of shows is a fine line. I recently had a friend give up music because he had trouble finding that balance and essentially got burnt out in the industry. You've got to be aware of what you are hoping to get out of each show. There are certain shows you will play purely for the money because that will enable you to play the shows that you want that may not pay as well. It's a balance between playing cover gigs and being known as an original artist.
8. What do you hope your up coming tour and the new single will do for you?
8. The motivation for doing the East Coast tour was for me to gain exposure as a solo artist and expand my fan base from local to national. This will come with time but a tour is the easiest way to get more of a national fan base. The new single was aimed to give people a taste of more of the direction that I'm heading in with my music; it is much more electronic and alternative than my previous releases.
9. What do you hope 2017 will have in store for you?
9. As a reasonably new artist to the industry, 2016 was laying the foundation for my career and gaining a better knowledge of the industry and becoming confident in the music that I wanted to produce. 2017 will be full of new opportunities; especially collaboration and new music. I'm hoping that 2017 will give people more of an idea of where I am heading and what music I am going to continue to produce.