There is no excerpt because this is a protected post.
Eddie Berman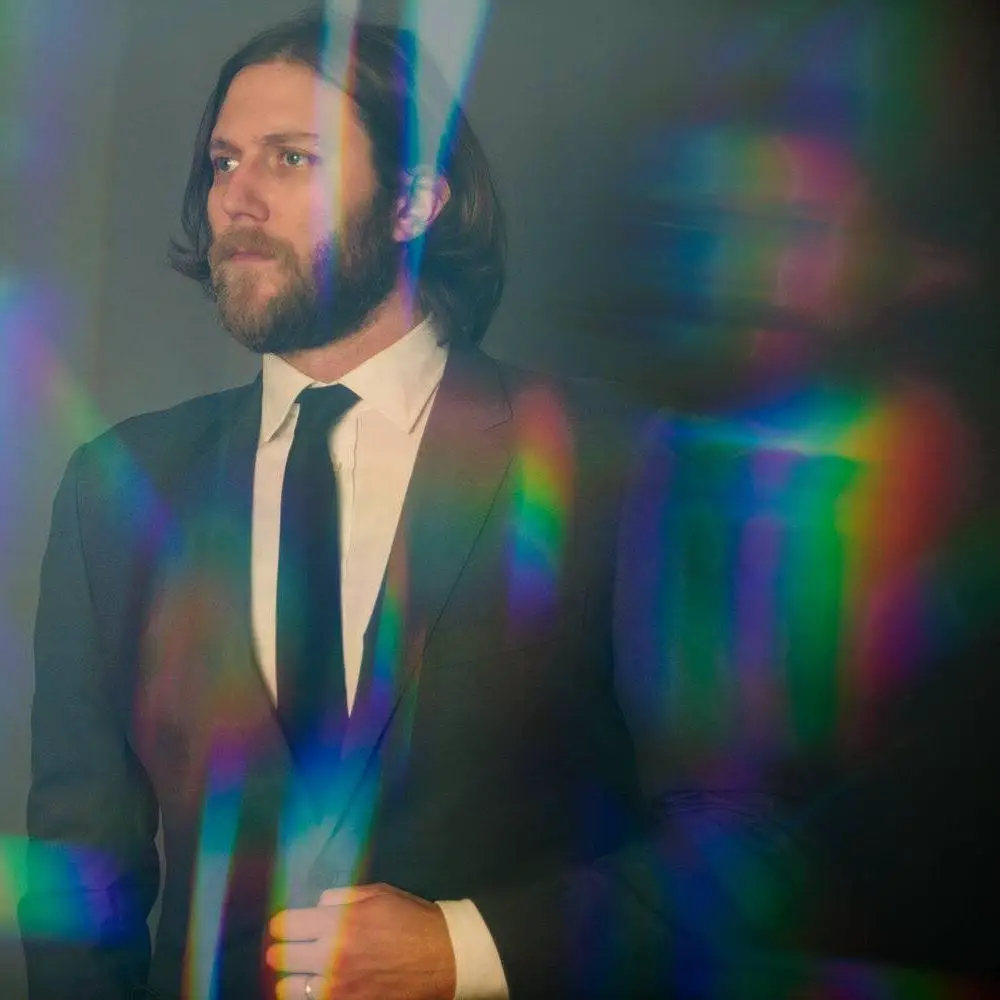 Eddie Berman is a talented American singer songwriter with a new album out called Before The Bridge. He kindly answered my questions and this is what he had to say.
1.What was the inspiration behind the new album how was it structured?
I wrote the album between getting married to my wife Joanna and the birth of our first kid, Bridget. There was an intense type of introspection that took hold of us in the lead up to having a child, where we were forced to look at the dissonance in our lives and figure out how to possibly ease it. I wasn't directly thinking about any of that as I was writing the album, but I see, in retrospect, how all of that bled in to the content and structure of the songs.
2.Are you happy the way it turned out and what do you hope people will get out of it?
My band and I recorded all the songs totally live, sitting together in one tracking room. So what's captured on the album is a very immediate and organic expression of these songs — and I'm really happy with how we performed them.
I almost always thing it's best not to talk too much about what a song is about – so that anyone who listens, receptively, will get something unique out of it.
3.How was the recording process different to your earlier material?
The recording process was very similar to my past albums. We recorded, again, with the incredible engineer and mixer Pierre De Reeder at his studio in Los Angeles. We tracked it entirely live, just us sitting in a room together, with our instruments and voices bleeding into every mic.
4. How does a song normally come to you?
In writing songs I always start with the guitar (sometimes piano or banjo). I'm noodling on the guitar all day – whether I'm sitting with my one year old daughter or watching a baseball game, I'm usually picking at the guitar. Eventually through the hours of playing, a progression or melody that I dig emerges – so I'll record myself singing gibberish over with the guitar. Then, sometimes right away and sometimes months later, I'll sit with the recording and replace the gibberish with actual words. The songs come from a sort of marriage of the unconscious and conscious.
5. What inspires you now when writing music from when you were starting out?
When I was younger I think I drew more from things I consumed. I didn't have enough life experiences to say anything terribly interesting — books, music, and film were responsible for most of the grandeur of my inner life. Like a lot of young artists, my earlier work was hugely derivative of the writers and singers I loved. Through the slow course of working and evolving, eventually I started to sound less like I was doing a bad impression of those folks.
6. Has your songwriting changed from when you were starting out?
It's been about 10-15 years since I started writing, so I certainly have more to draw on now, especially as a husband and father (in a world that appears to rapidly be coming apart at the seems).
7. Do you have moments where you just can't write and need to take a break?
The vast majority of the time I have writer's block and/or some heavy-duty undiagnosed Attention Deficit Disorder. I usually write in intensive bursts, so I just need to be receptive to when the flood gates seem like they're starting to open.
8. Since sadly Tom Petty passed away, what your favorite song of his and what did he mean to you?
One of my very favorite childhood memories is when I was 5 or 6 years old, sitting in the front passenger seat, driving around with my dad, listening to his Tom Petty & The Heartbreakers 'Greatest Hits' CD. "Free Fallin'" was my favorite then and is still my favorite today. Every time I hear it, I immediately feel like a little kid again, silently sitting next to my dad, driving around with the perfect San Fernando Valley soundtrack.
9. Are you happy with the support from your fans and your peers getting behind your music?
It's been great seeing the overall response to the songs from "Before The Bridge". I know the comfort and catharsis, especially when I was younger, that other songwriters brought me – so anytime I get a message from someone expressing that they've gotten a semblance of that from my music, it's really beautiful.
10. Social media how does it play a part in what you do?
I've never been big into social media personally or professionally. (**But please go follow me on them so I get yelled at less by my label and management!**) I mostly post pictures that I take around Portland and some videos of me fingerpicking.
11. Will you play Australia some time soon?
We're rolling out the larger 2018 tour plans soon, and I'm really hoping we can make it in the spring. (the northern-hemisphere's spring, that is.)
12. What is next for yourself?
I'm starting to write the new album now and we're putting together some tour dates for the next year. Other than that, I just bought a new bike, so I'm hoping to ride around Portland a lot before the weather turns.
Clara Helms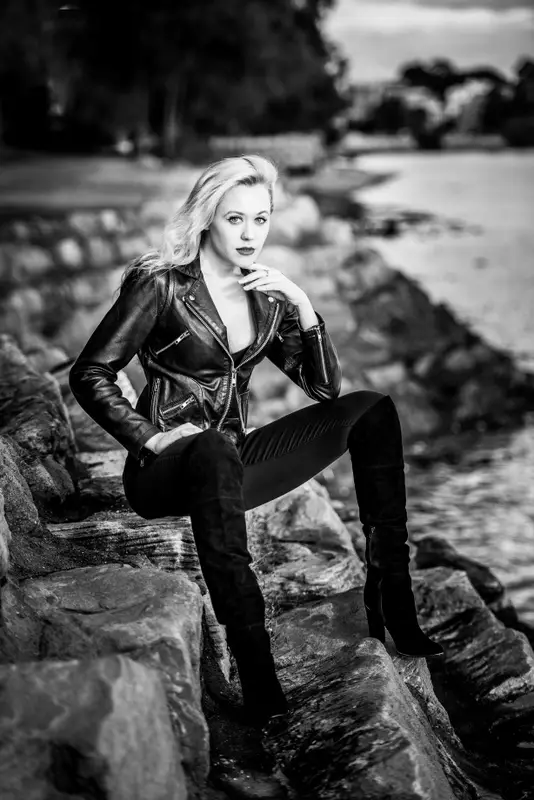 Photo by Edge
Clara Helms is a singer, actor from Australia. She has been gaining support for music and is making a name for herself and keeping herself incredibly busy this is what she had to say.
1. What inspired you get into singing?
I have always been passionate about 'The Arts' since starting dance from the age of three (Ballet, Jazz, Tap, Ballroom, Character, Contemporary and Argentine Tango). I then added Acting and eventually SINGING fell into my life and I fell in love with it.
2. What has been the highlight so far?
My most recent highlight is definitely my recent trip to LA to record a Single with David Foster's Team, organized by my Producer, Thomas Spencer. I was so fortunate to work with some phenomenally talented, incredibly talented and good people and it was a wholesome and inspiring trip. Other highlights would be singing in Singapore at the Marina Bay Sands for David Beckham and Opening for Il Divo and representing my country for major Sporting events by singing the National Anthem.
3. How do you warm up before doing a performance?
I do many different things but stretching and Ginger are certainly part of my favourites.
4. How is acting different to singing to you?
Acting and Singing marry beautifully together. Between the two I get to explore and share such an array of emotions, characters and stories with my audiences whether it is Live or on Screen. Both are very rewarding.
5. What has been the highlight in that for you?
All my projects are very ecclectic and diverse. I always go in with an open, positive mid and find I come out of all with rewards.
6. How important is social media and the internet is to your career?
HUGELY important. It is the age of Online.
7. What do you hope the rest of 2017 and 2018 will have in store for you?
I am new to living in beautiful Sydney and right now I am loving networking here but I am incredibly excited about my imminent release of my SINGLE (To Be Announced very soon) and can't wait to return to LA early in the new year and record MORE amazing work and continue doing what I love and passionate about in the Singing and Acting sphere.
8. Who do you think has been your biggest support and help?
Definitely without a doubt my loving parents, they are unwaveringly positive and supportive. My Sponsors, especially Carolyn Hartz, Rod Slater and Alex Stavrakoulis (more at www.clarahelms.com/Sponsors) have be a tremendously significant part of helping me achieve my dreams and goals with their financial contributions and friendship and my new team in LA lead by my Producer Thomas Spencer who heard me, believed in me and brought the 'Dream Team' together for me, and my dear friend and mentor, Graham Russell of Air Supply.
The Achilles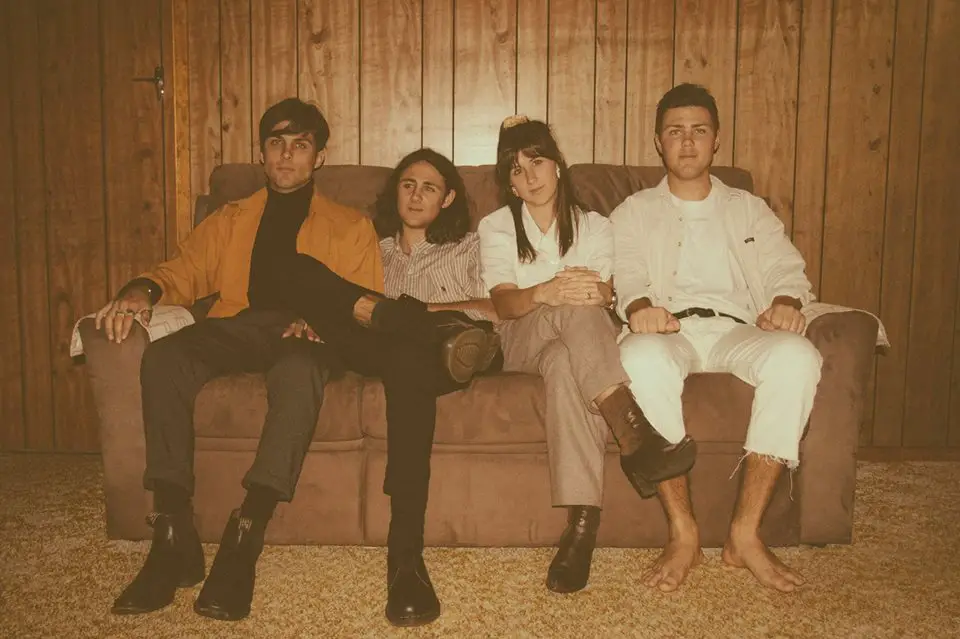 Queensland band The Achilles answer my questions about their folk pop music. Check them out.
https://www.facebook.com/theachillesband/
1. What was the inspiration behind the new the new song and how was it structured?
It's a song that was written quite a long time ago, but we finally felt like we were totally happy with the arrangement when we decide to record it. It has all the elements of our current sound – it's dancy, catchy, still has folk roots but incorporates more of a pop feel.
2. Are you happy the way it turned out and what do you hope people will get out of it?
We're stoked with the end result. Hopefully it's a song that gets people grooving but on top of that it's a very lyrical song so there's a lot for the listener to interpret for themselves too.
3. How does a song normally come to you?
It's a sporadic process but generally i've got to have a theme in mind and then force myself to sit down and put pen to paper to actually create something.
4. What inspires you now when writing music from when you were starting out?
Life in general has always been the inspiration and I tend to write about stuff that's going on in my life at a particular time – struggles, triumphs, general thoughts.
5. What to you stands out being the highlight to date?
Recording this track was a big highlight but also playing at the Big Pineapple Music Festival in 2016 was another stand out.
6. Do you have moments where you just can't write and need to take a break?
Definitely – if I didn't train myself to sit down and get a song from my head onto paper I don't think any of my ideas would actually turn into songs.
7. What is your long term goal for your music and what do you hope 2017 will play a part in that?
We are just hoping to write and record more fresh tunes and back those releases up with a heap of live performances. We love gigging and hopefully 2017 will be a year where that can happen a lot.
8. What is next for yourself?
Keep writing! It's something that I never seem to have enough time for, so that's something I'd love to focus on.
Tafari Anthony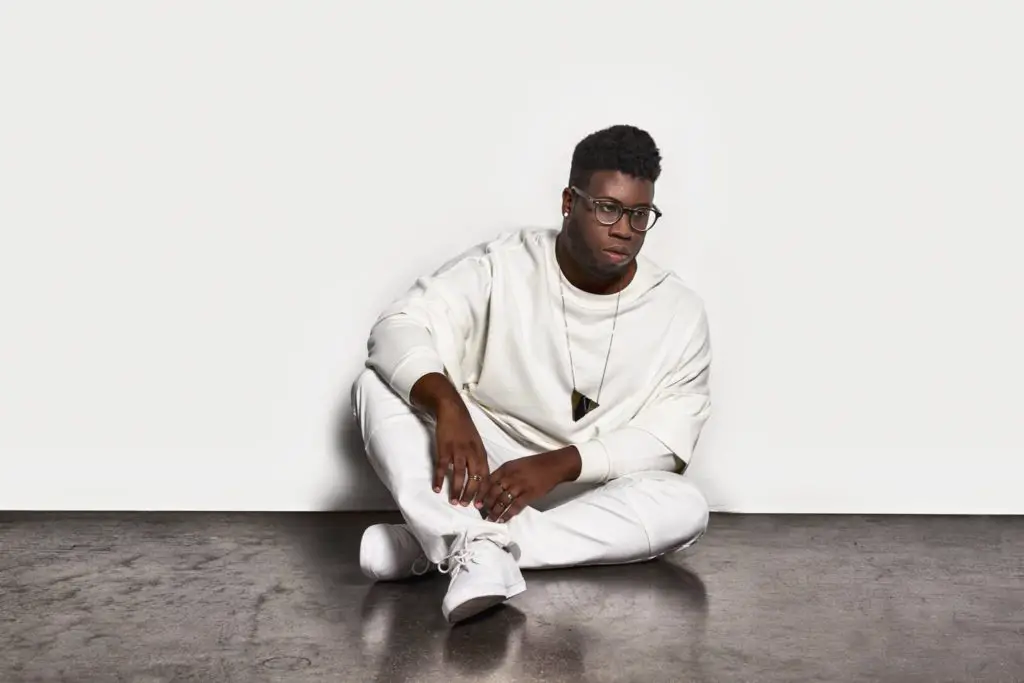 Tafari Anthony is a talented artist from Canada. Dug what I heard and he has a new song out called To The End. This is what he had to say about it all.
https://www.facebook.com/TafariAnthony/
1. What was the inspiration behind the new song and how was it structured?
I wrote "To the End" with my good friend Ava Kay at a time where I made a very conscious decision to stop making excuses for why I couldn't do music. For so long I stopped myself because I thought I was overweight, because it cost too much, because I didn't know the right people, because I wasn't good enough – eventually I realized it's all bullshit. I told myself if I want to do this, then I have to make it my own way, in spite of the things I felt I lacked.
2. Are you happy the way it turned out and what do you hope people will get out of it?
I'm very happy! This song pushed me in ways I didn't know I could go. The song is definitely a pop song. Because of the way it's written, it was my job to stay true to what it was and make sure not to push it in a direction it wasn't supposed to go. It took a lot of trial and error on my part with the production to really figure out how to bring out that obvious "pop" feel, but still keep the honesty of the original piano/vocal demo.
When people listen to my song, I hope they can relate to the struggle of wanting something and having to really push to achieve it. For those who maybe don't have that strength yet, I hope this song can be an anthem for their lives to help them continue to work hard for the things they want.
3. How does a song normally come to you?
In many different ways. Lately, a lot of songs I've written have come to me in dreams. I must be getting some really good sleep these days! hahaha! I'm a very observant person by nature. I tend to be quiet in groups and "people watch", this gives many opportunities for some interesting song ideas. I'm also the friend that a lot of my friends come to for advice on their life problems… and that definitely inspires many songs! haha
4. What inspires you now when writing music from when you were starting out?
I think the biggest difference now from when I started out is a real sense of focus. I think for most artists the inspiration sometimes stays the same. We figure out early on what the things are that we like to write about, what fuels our creativity, and with each project it morphs and changes (hopefully for the better). I often joke that I still write the same stuff I used to when I was 12… but hopefully the lyrics are better now!
5. How does it feel to having your new EP Remember When out?
It's great…but also weird! When I initially went into the project I thought it would be completed and released maybe 6 months after Die for You …Fast forward to over a year later and here we are! It took longer than I anticipated, but just like the first EP, I wanted to make sure it was done right and not just "put it out to put it out". I'm glad it's getting such a positive response so far!
6. How was the recording process different to last EP?
Honestly, the process was very much the same. The difference being that this time around I had more clarity on what needed to be done. I focused more on what direction would be the right one to continue the story. I also knew who I wanted to play on the record from the get go. This made me write in a different way so that I could showcase talents like Alex St. Kitts (who plays bass on every song minus "To the End"), Dan Trapp & Marito Marques on drums (both compliment each other but offer such different vibes), Jon Mychal and Kyle McGill on guitars, and Ava Kay and myself on keys. I kept the team very small for this one because it just felt right.
7. What to you stands out being the highlight to date?
Last year CBC radio added my song Know Better to their programming simply because they loved the song, and it literally changed my life! Radio wasn't even on my radar when I put out that EP, and the love and support I've gotten from them has been something I really cherish. It's helped bring my music to so many more people, and gave me renewed confidence that I was on the right path.
8. Do you have moments where you just can't write and need to take a break?
Oh yes! It's usually in the middle of writing haha. I start a lot of songs, and then sometimes part way through I just get stuck and my ideas just stop flowing. Most times if I take a bit of a break to clear my mind and come back to it, it's a go! Sometimes I just need to push through it though. Not everything will be great, but there is definitely a discipline needed to write and do it consistently.
9. What is your long term goal for your music and what do you hope 2017 will play a part in that?
I want to continue to reach a wider audience while still creating honest music that I believe in. It can be very tempting to try and change myself to fit in. I want to stay true to myself, go on tour as a solo artist, record and write with other artists and fully immerse myself as a successful, full time musician.
I'm hoping this year will bring some opportunities to work with a label. I know we're in a time where you could be with or without a label, but for me, I welcome the opportunity of having that kind of support and guidance.
If all else fails, just put me on tour with Beyonce cleaning her shoes or something…
10. What is next for yourself
Now that Remember When is out, I'd love to say I'm taking a little downtime, but that's definitely not the kind of person I am! The work continues – gotta reach that Beyonce status! I'm touring throughout the fall with my acappella band Eh440, while working on the next batch of songs. I will continue to push Remember When and see what milestones we can achieve with this one!
?
Maya Killtron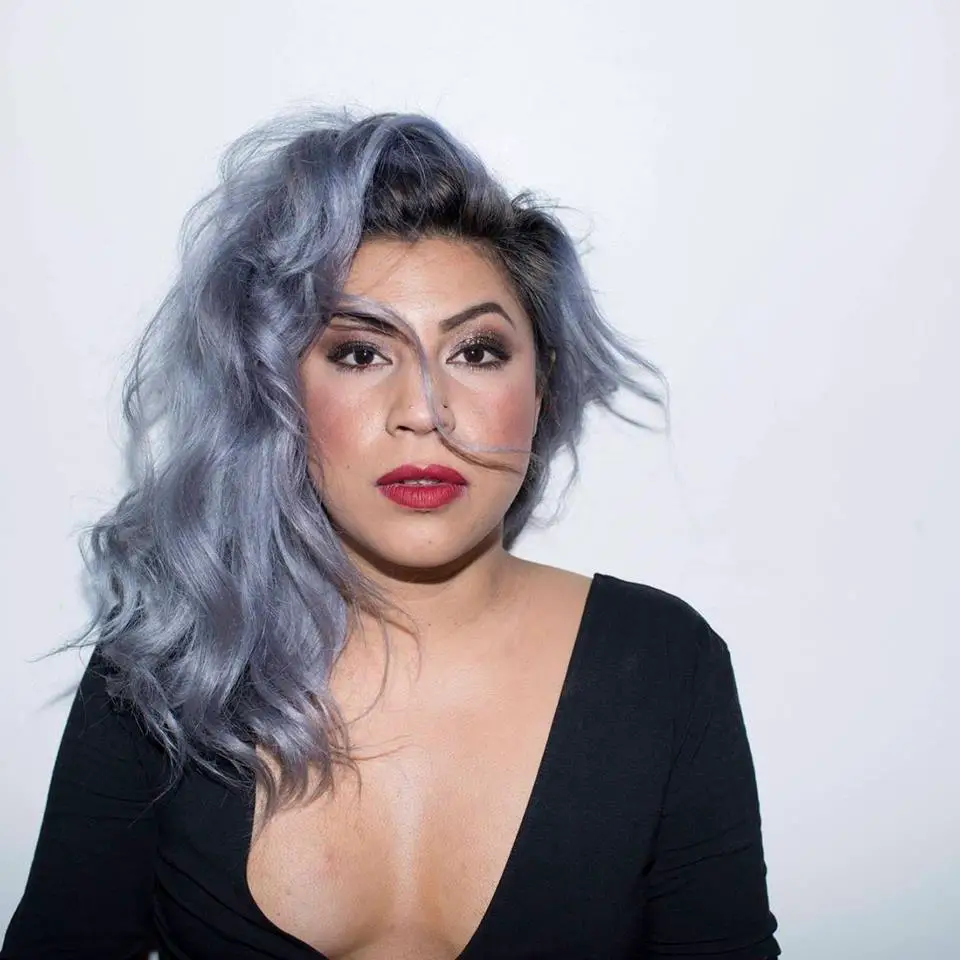 Maya Killtron is a talented musician from Canada who is extremely hard working as we did this interview she was about to have some time off which she tells me which is the first time in ages. So I did this interview on Skype and she was a pleasure to interview. So please do have a listen down below
Self Talk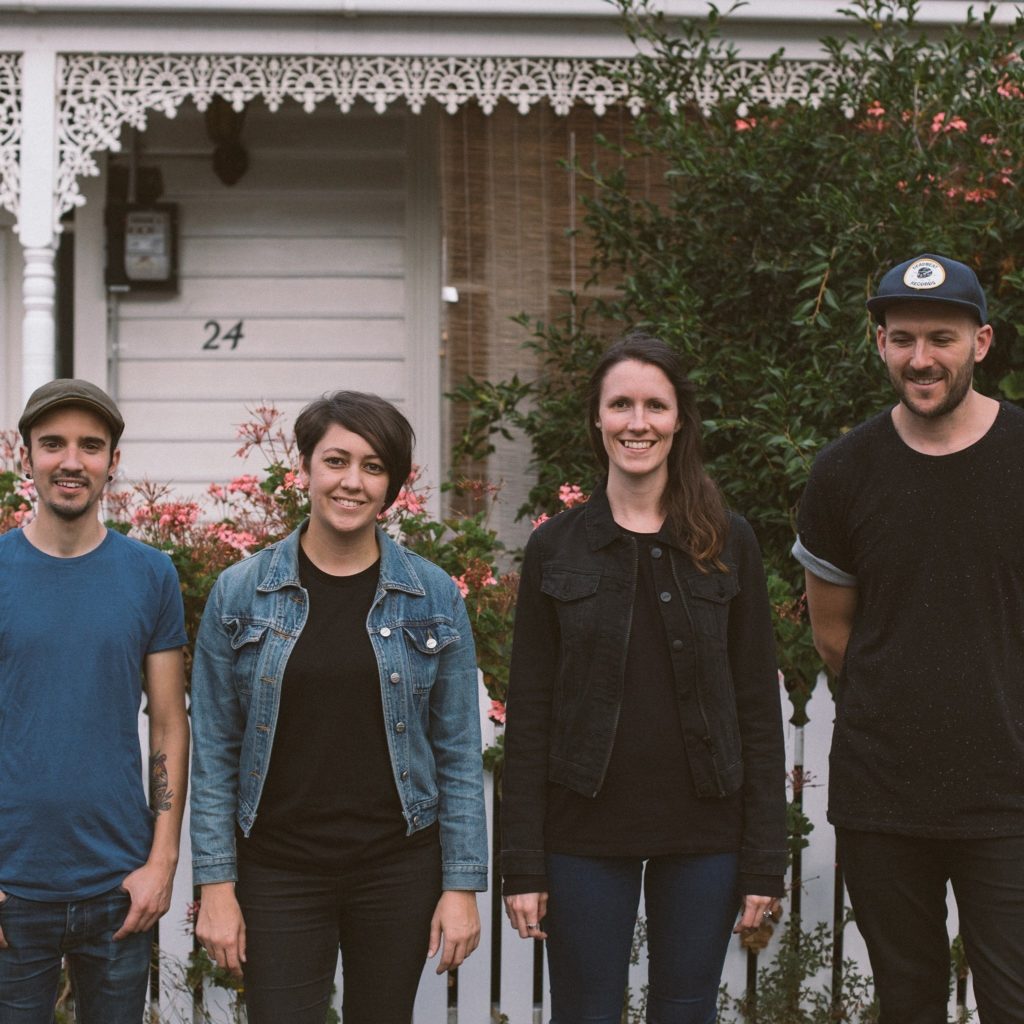 Self Talk are a Melbourne band doing amazing things. I knew I had to interview them. This is what Stacey and Amanda from the band had to say. They have a new EP out August 11th and are going on tour.
SELF TALK + BRIEF HABITS
AUSTRALIAN HEADLINE TOUR 2017
With special guests
SAT 12 AUG @ THE OLD BAR, MELBOURNE VIC 18+
FRI 18 AUG @ THE PHOENIX, CANBERRA ACT 18+
SAT 19 AUG @ THE RECORD CRATE, SYDNEY NSW 18+
FRI 25 AUG @ CROWN AND ANCHOR, ADELAIDE SA 18+
SAT 26 AUG @ THE MILK FACTORY, BRISBANE QLD 18+
https://www.facebook.com/selftalkband/
1. What was the inspiration behind the new EP and how was it structured?
Stace: The songs are kind of the next wave of Self Talk songs. We wrote them over a pretty long time, and they just felt like fit well together on the record. There's a good mix of the loud, hooky stuff that we love, but also some more subtle moments, so it's a good picture of where we are right now.
2. Are you happy the way it turned out and what do you hope people will get out of it?
Amanda: Definitely! It feels like a complete record. We want to be able to tell a story but also make music that people can have a good time to. We also love playing live so hopefully people get a sense of our energy at shows through the recordings.
3. How does a song normally come to you?
Stace: I'm trying to figure this out myself! I'm always jotting down lyrics that come to me, then pulling them out later and trying to get some guitar to fit. Or I might just play guitar and suddenly think of some words to go with it and go from there. It's important for me that it's a natural thing, if it's too forced I don't think the songs turn out that great!
4. What inspires you now when writing music from when you were starting out?
Stace: In terms of what I write about, nothing much has changed. I'm usually writing about my personal experiences, thoughts, feelings, with the exception of a few songs. I'm very much inspired by the music of my favourite artists, and the local artists I'm surrounded by – when I hear the amazing music that's being released it really makes me want to write more songs.
5. What does having fans mean to you?
Amanda: I think it's just about getting our music out there. It doesn't matter how big or small the band is, or how long you've been playing for – the feeling you get when someone is enjoying or able to relate to your music is unlike anything. We feel really humbled when people come to shows!
6. What to you stands out being the highlight to date?
Amanda: Playing with bands like Luca Brasi has been a highlight, for sure. Nothing beats the feeling of playing to a packed, humming room full of people who love music just as much as you do.
Stace: Having Lost Boy Records put out our new EP on vinyl is a big highlight, too. It's so nice to have someone take such an interest in what we're creating.
7. Do you have moments where you just can't write and need to take a break?
Stace: Yeah, definitely. Sometimes it doesn't come as naturally as I'd like it to, so I have to walk away and come back to it. I don't always like what I write when I force it.
8. What is your long term goal for your music and what do you hope 2017 will play a part in that?
Stace: I think we'd just like to do as much as we can with the band, keep putting out our best music and see where that takes us. We'll definitely use the end of this year to start writing some new stuff and see what happens from there!
9. What is next for the band?
Amanda: We are heading off on tour to Brisbane, Adelaide, Sydney and Canberra in August, off the back of our EP Launch in Melbourne on the 12th of August. We have a few gigs coming up later in the year, and then we plan to jump back in the studio and get some more recordings out.
Natalie Pearson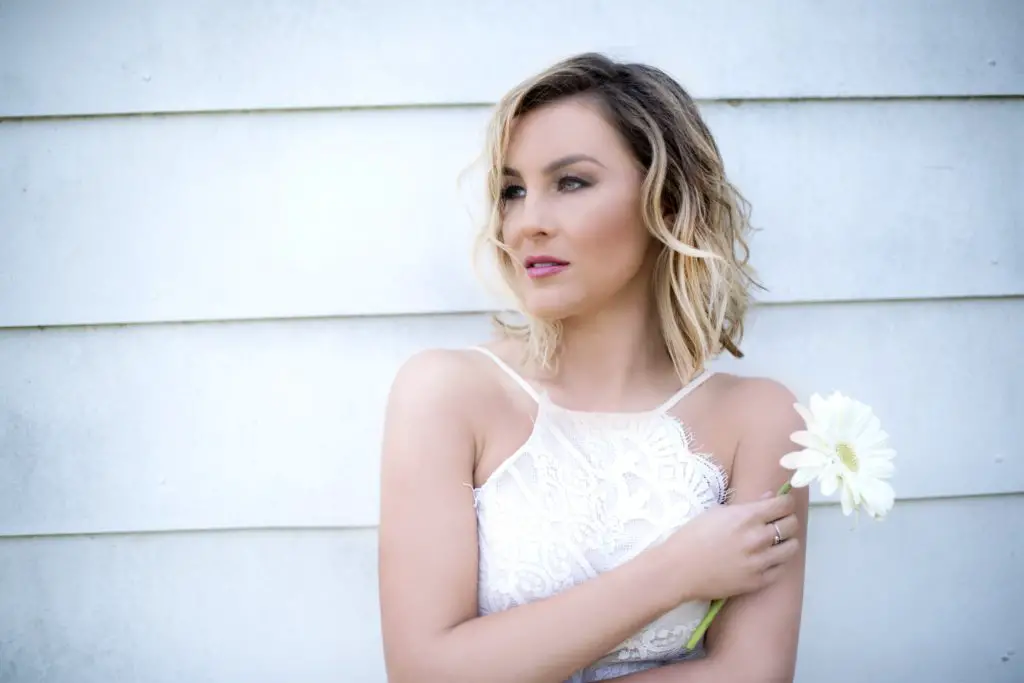 Photos used with Natalie permission
Natalie Pearson has been one of my favorite discoveries of this year. Incredibly talented country singer songwriter from Australia with a huge future ahead of her. She also drop dead gorgeous. She really is the complete package. She played a show in May at The Workers Club and before the gig we briefly chatted and this is what she had to say so please listen. To me she is a star and she has me as a fan and supporter for life now.
http://www.NatPearsonMusic.com
Abby Ramsay
Photos used with Abby permission.
Ok social media has made it easier for me to get interviews with people. Some one finds me on Instagram or I some how follow them and this is the case with Abby Ramsay. I liked the look of what she was doing, so I sent her a message and a day later, we were chatting. It was a pleasure to interview Abby and find out what she is doing acting, modeling and her support for various causes. Abby is currently studying acting. This is what she had to say so please listen.